Tobacco marketing has employed all sorts of effective (and often dubious) methods to get cigarettes into our mouths and tar into our lungs. One challenge they have faced it to get both men and women to inhale their carcinogenic fumes.
For men, it's fairly easy.  We've covered this before: just feature a sexy woman, and men can't resist.  The sex sells approach is a tried-and-true method that never fails.
For women, the most effective marketing technique is simply to feature a solitary woman in the ad. Naturally, women will relate to the product better if a fellow female represents the brand, rather than if a Marlboro man is hawking his pack of smokes. (Of course, couples smoking is an effective way to target both men and women; covered before here.)
Let's have a look at some examples of women selling smokes across the decades: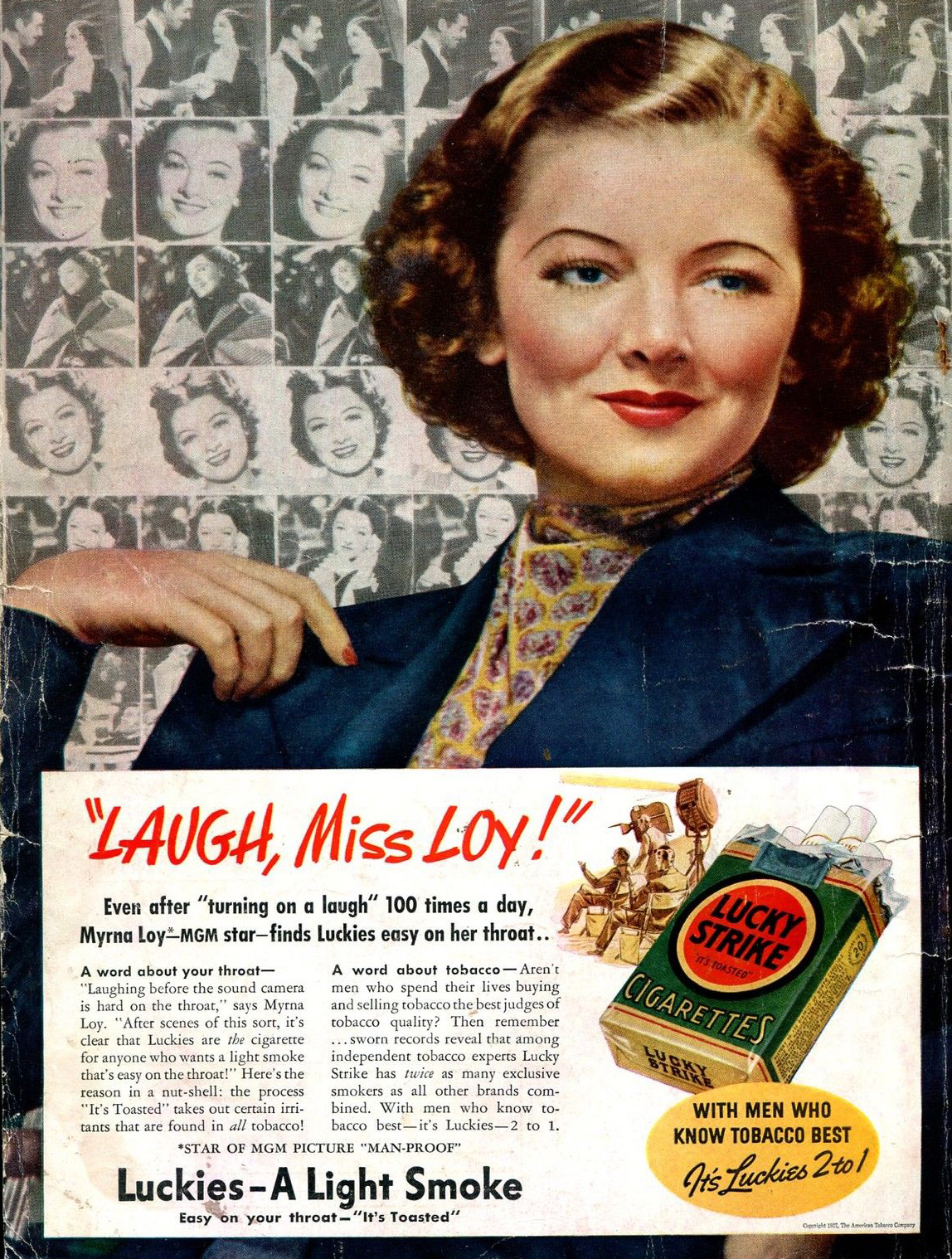 Actress Myrna Loy "finds Luckies easy on her throat" in 1938.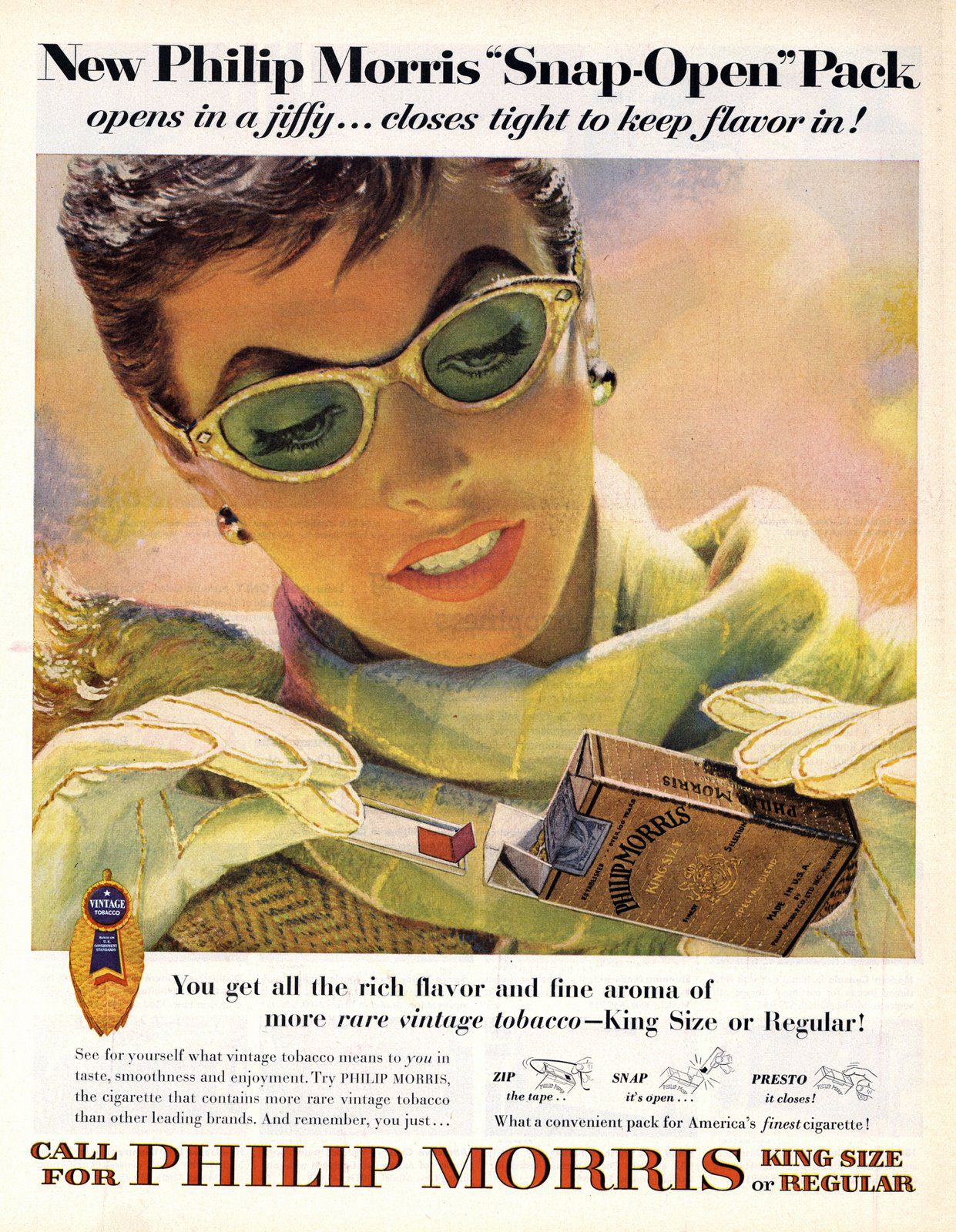 Philip Morris – 1954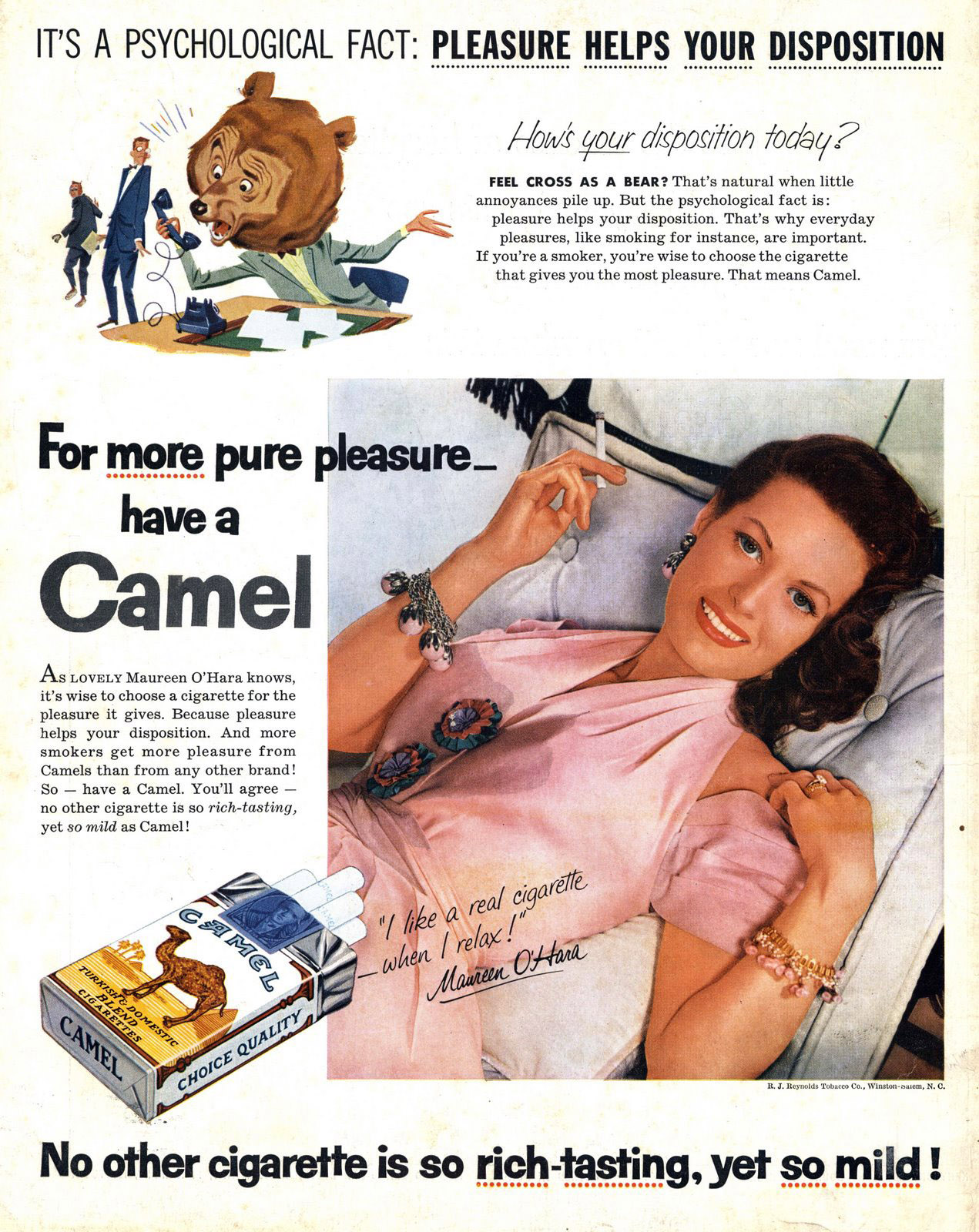 1955 – Actress Maureen O'Hara for Camel cigarettes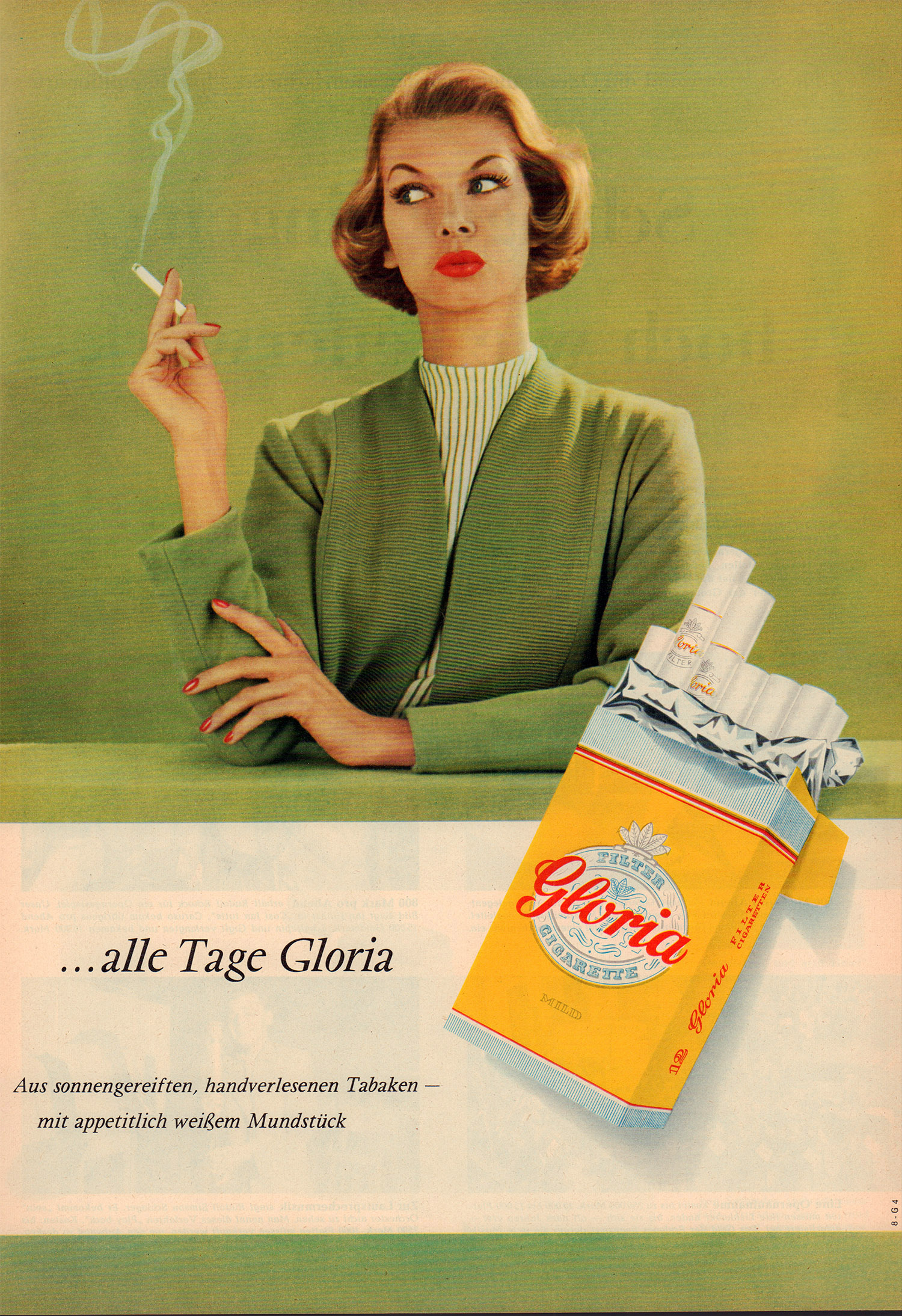 Gloria – 1958 Germany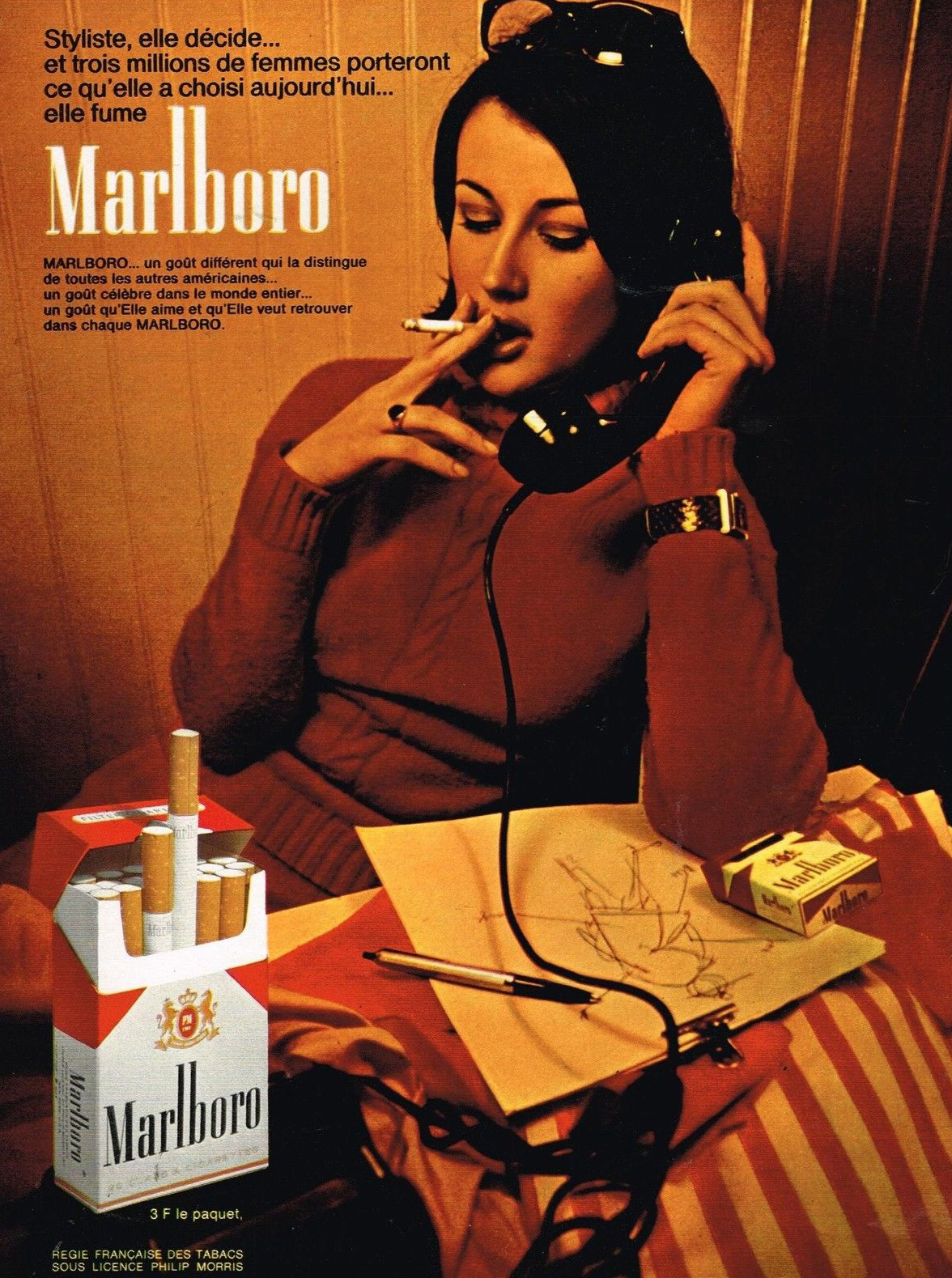 1969 French Marlboro ad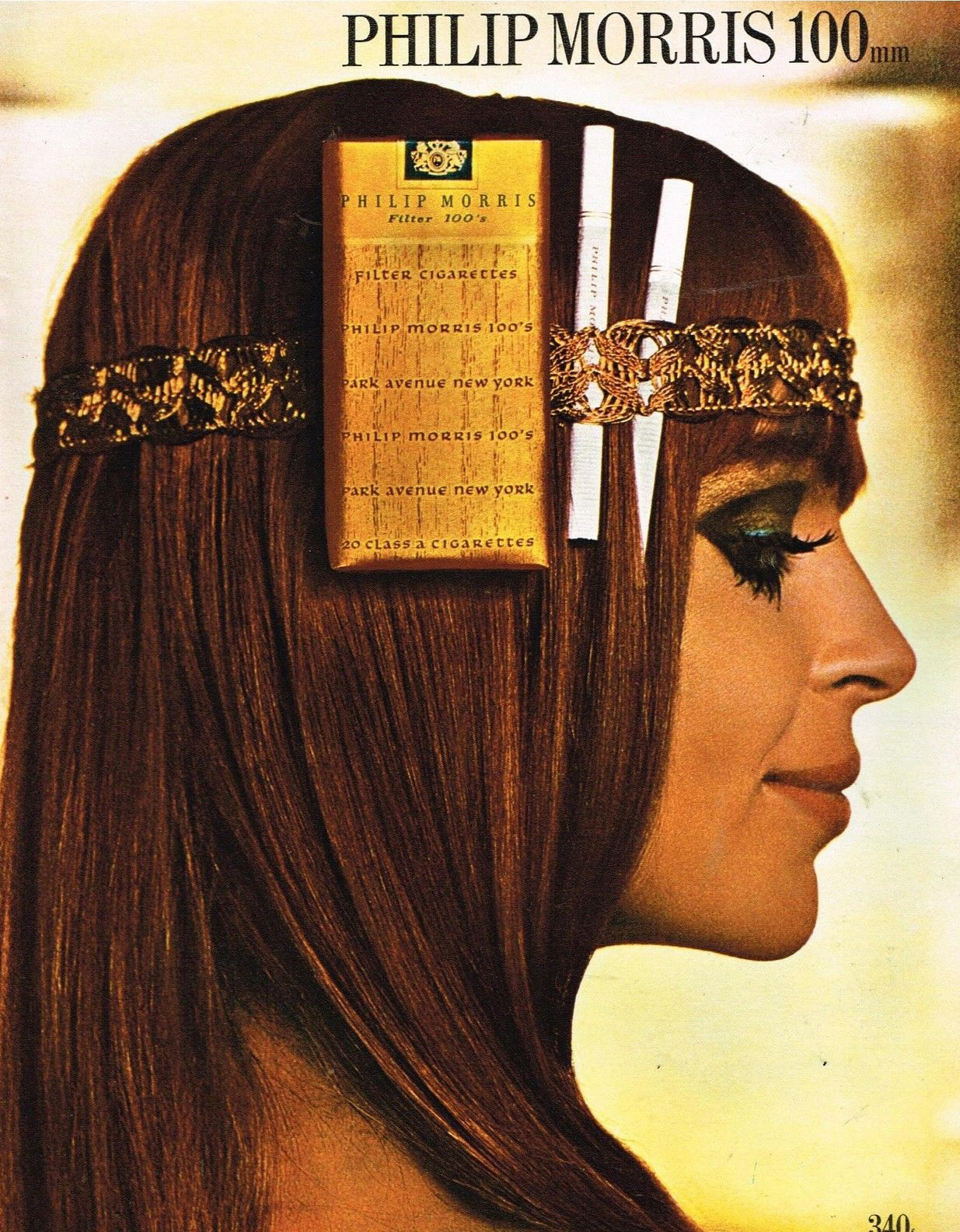 1969 – Philip Morris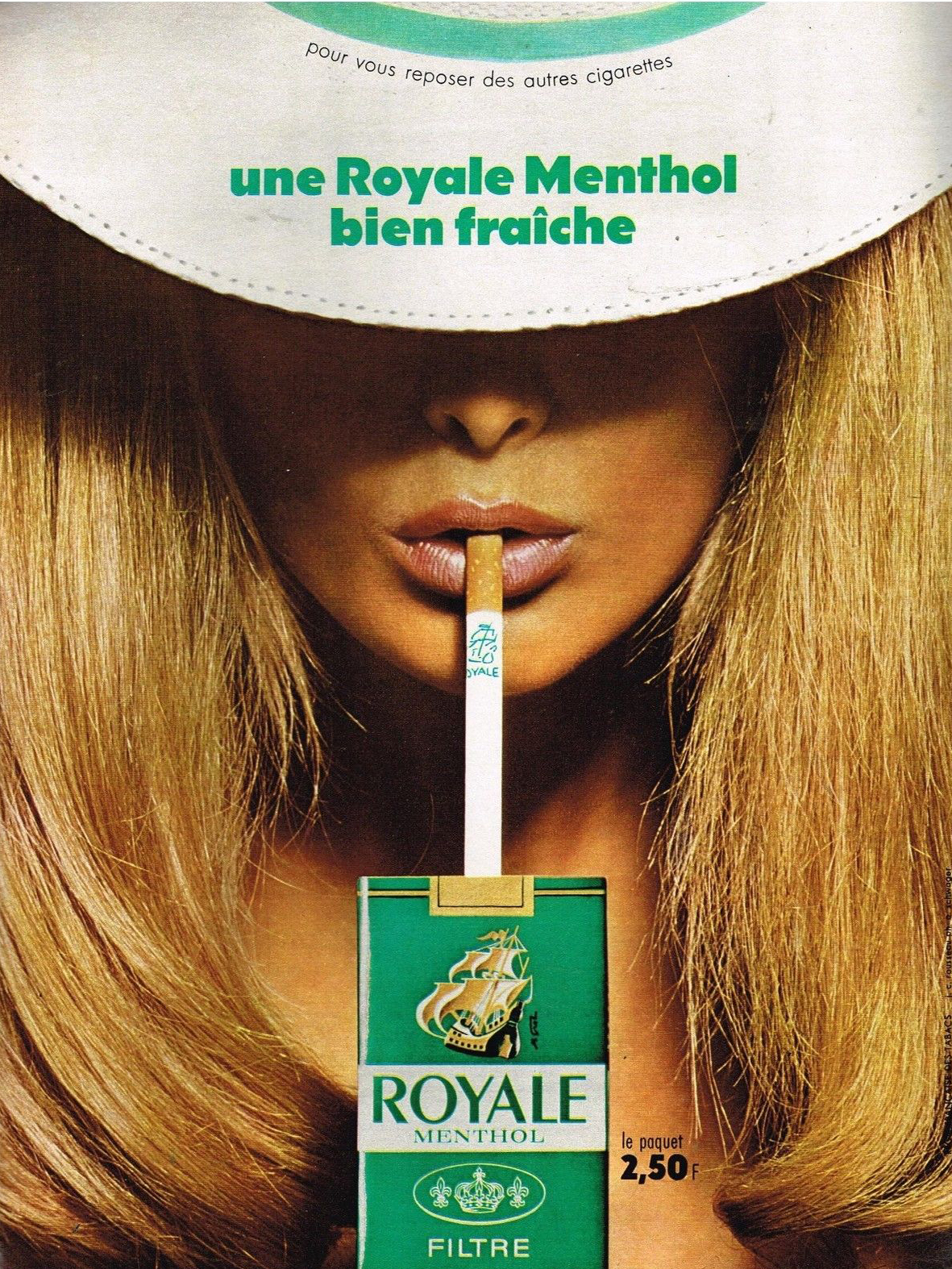 1969 French Royale Menthol – No sexual innuendo in this one, right?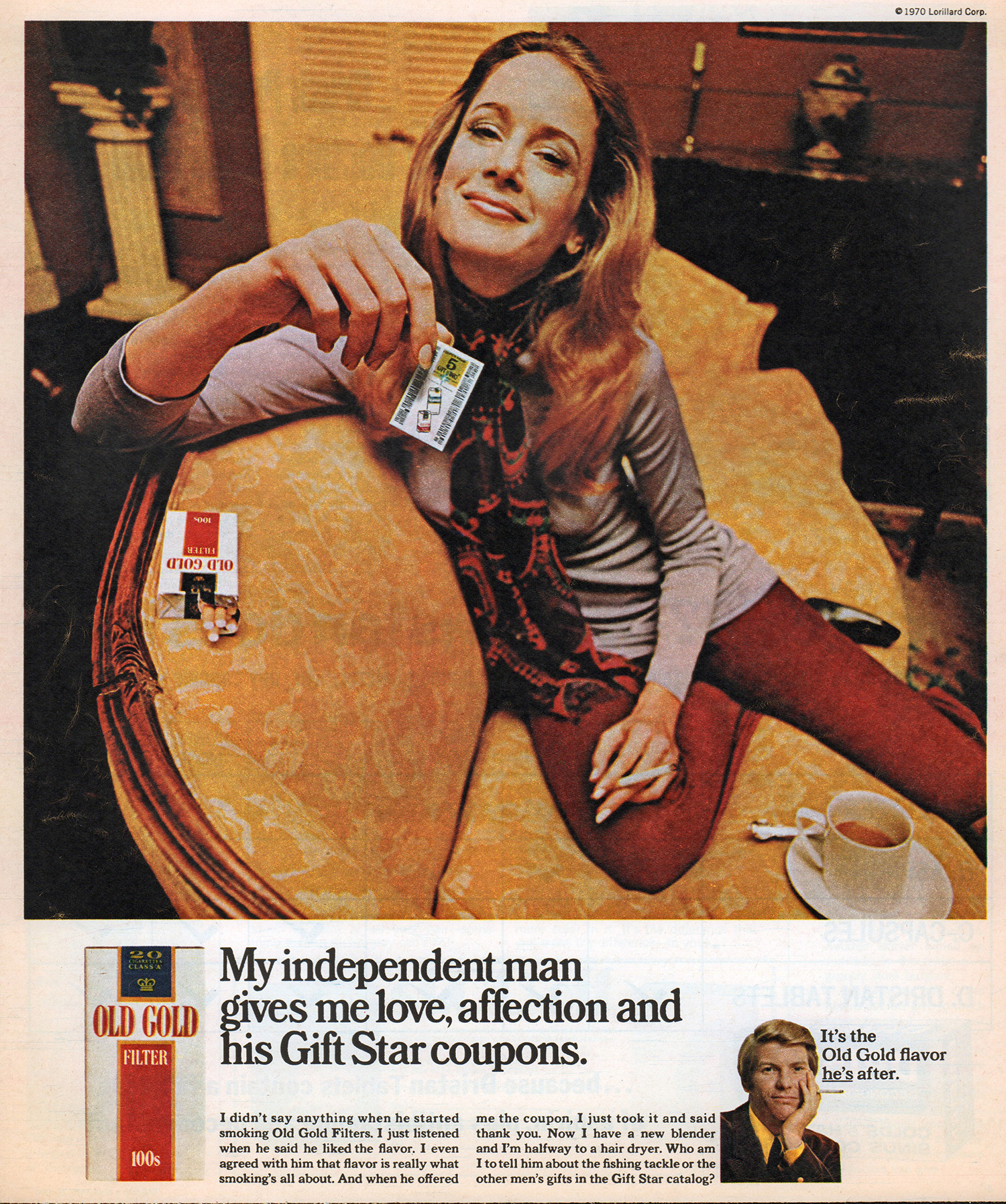 1970 – Old Gold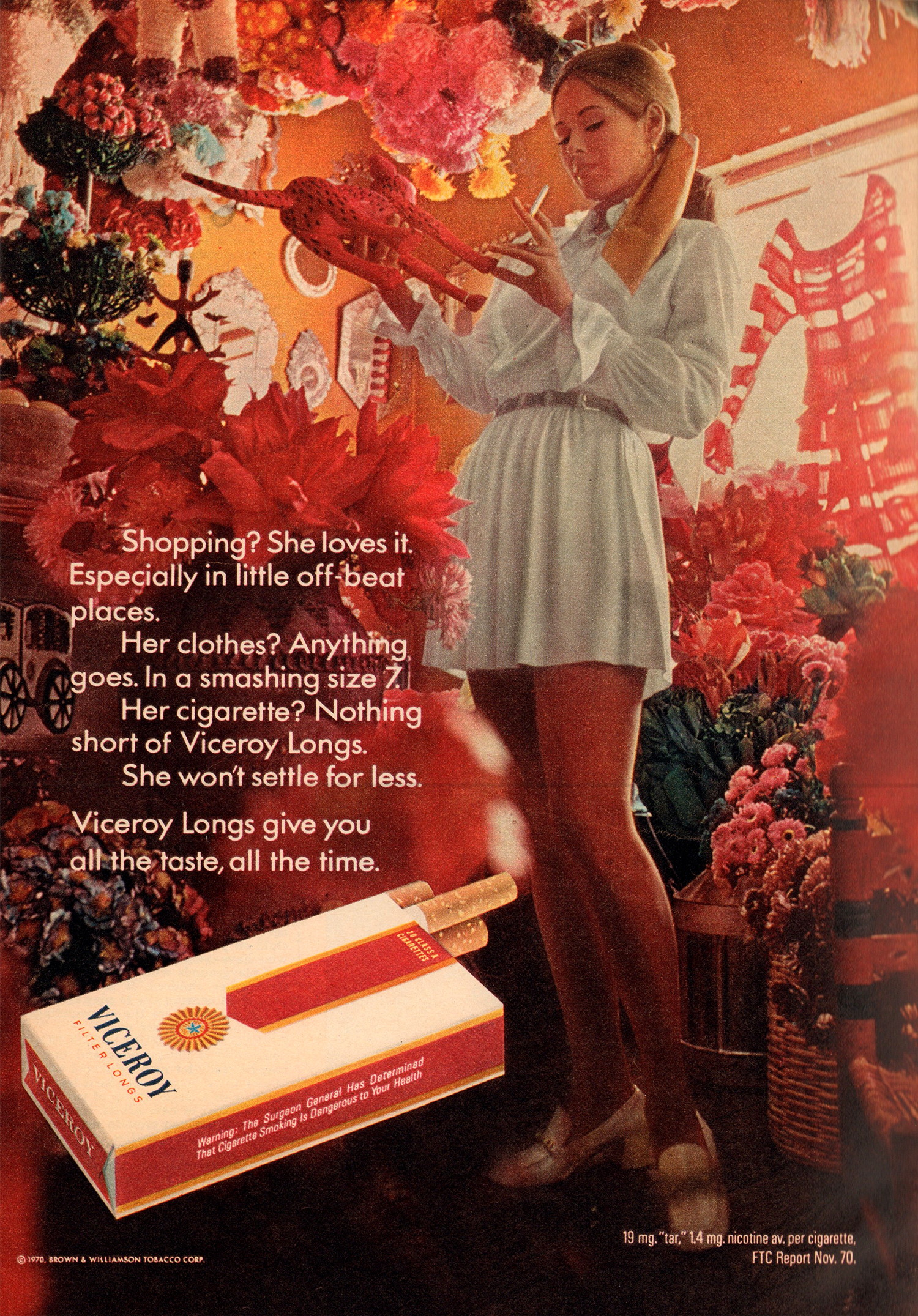 1970 – Viceroy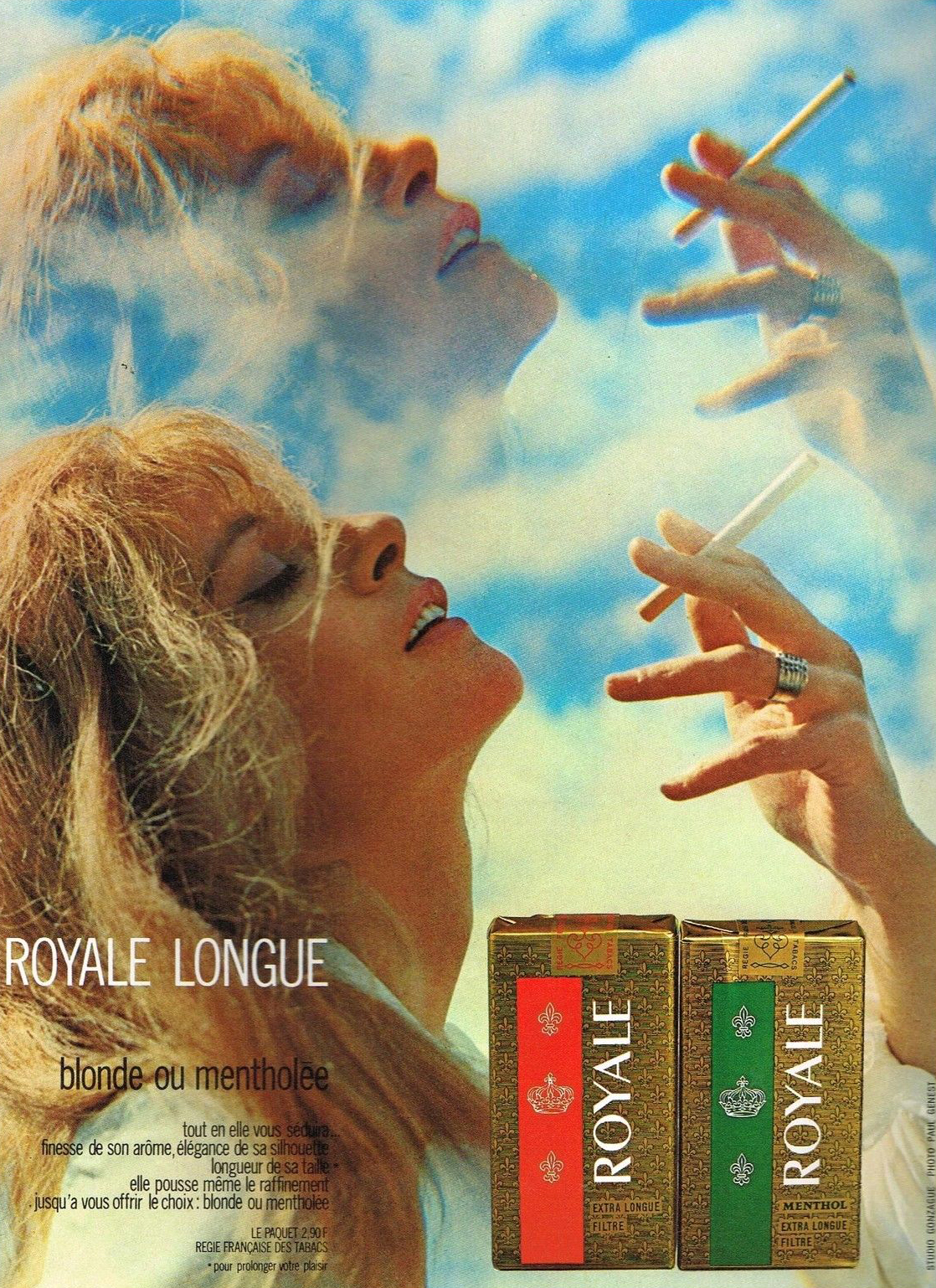 1970 – Royale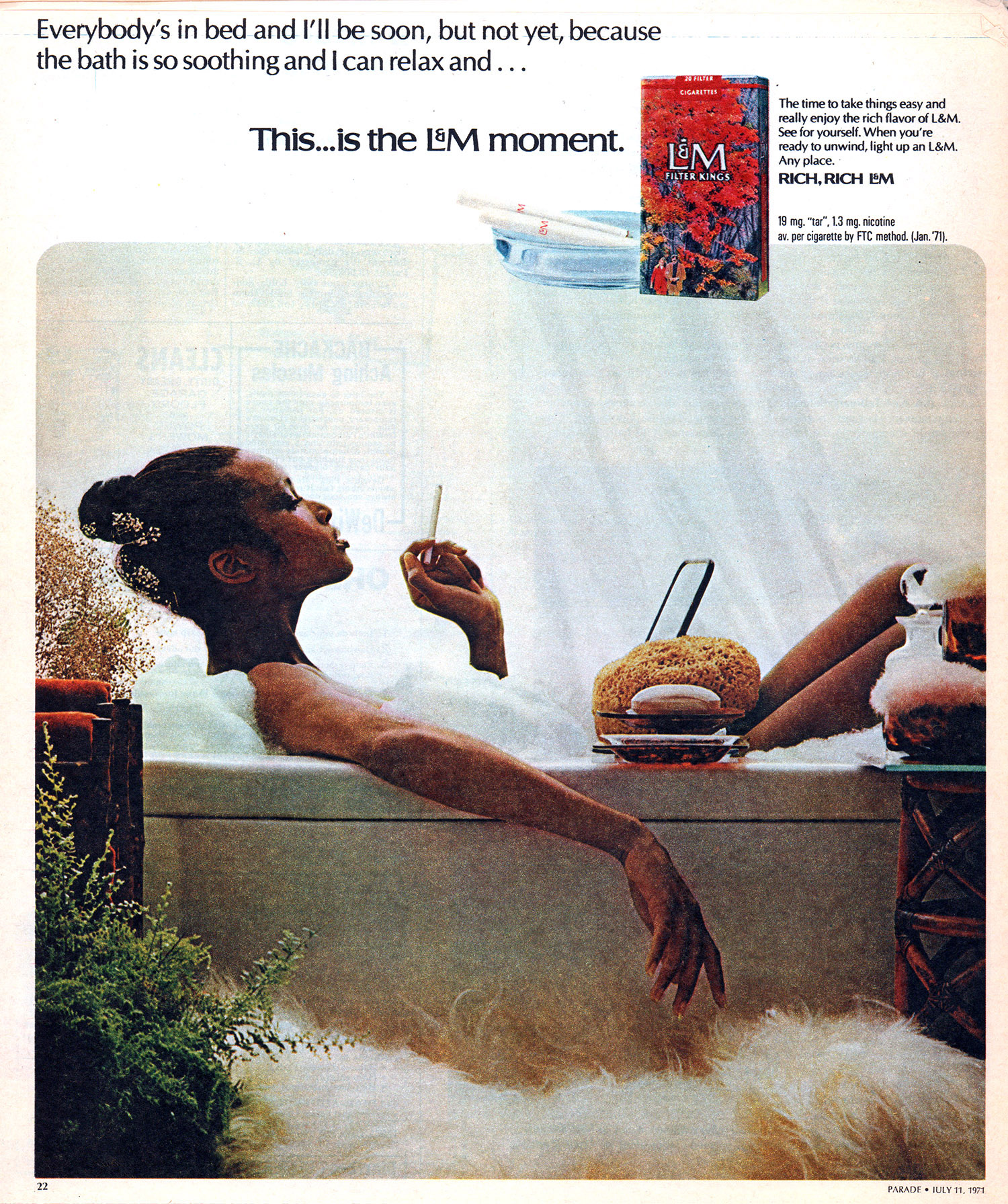 1971 – L&M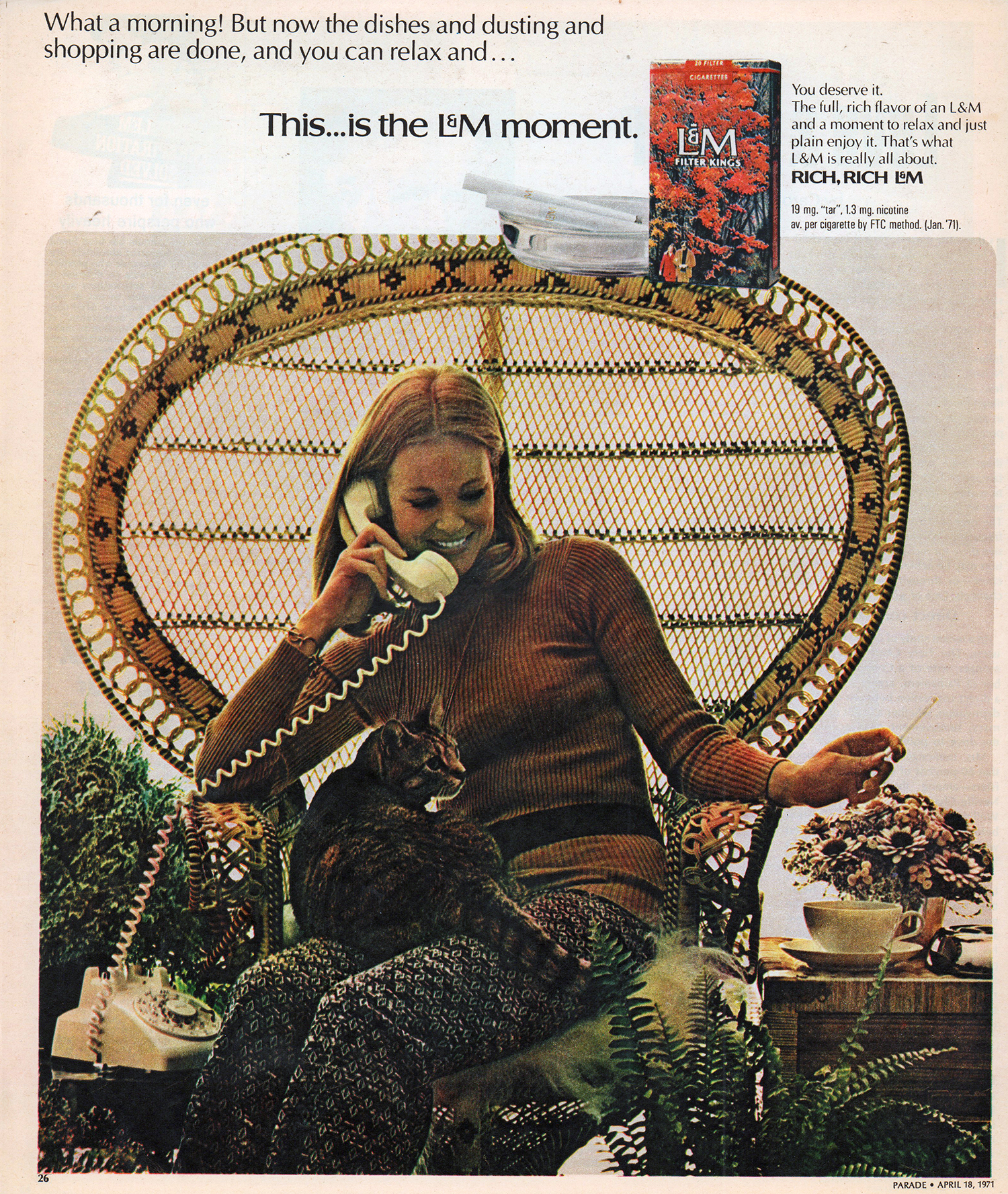 1971 – L&M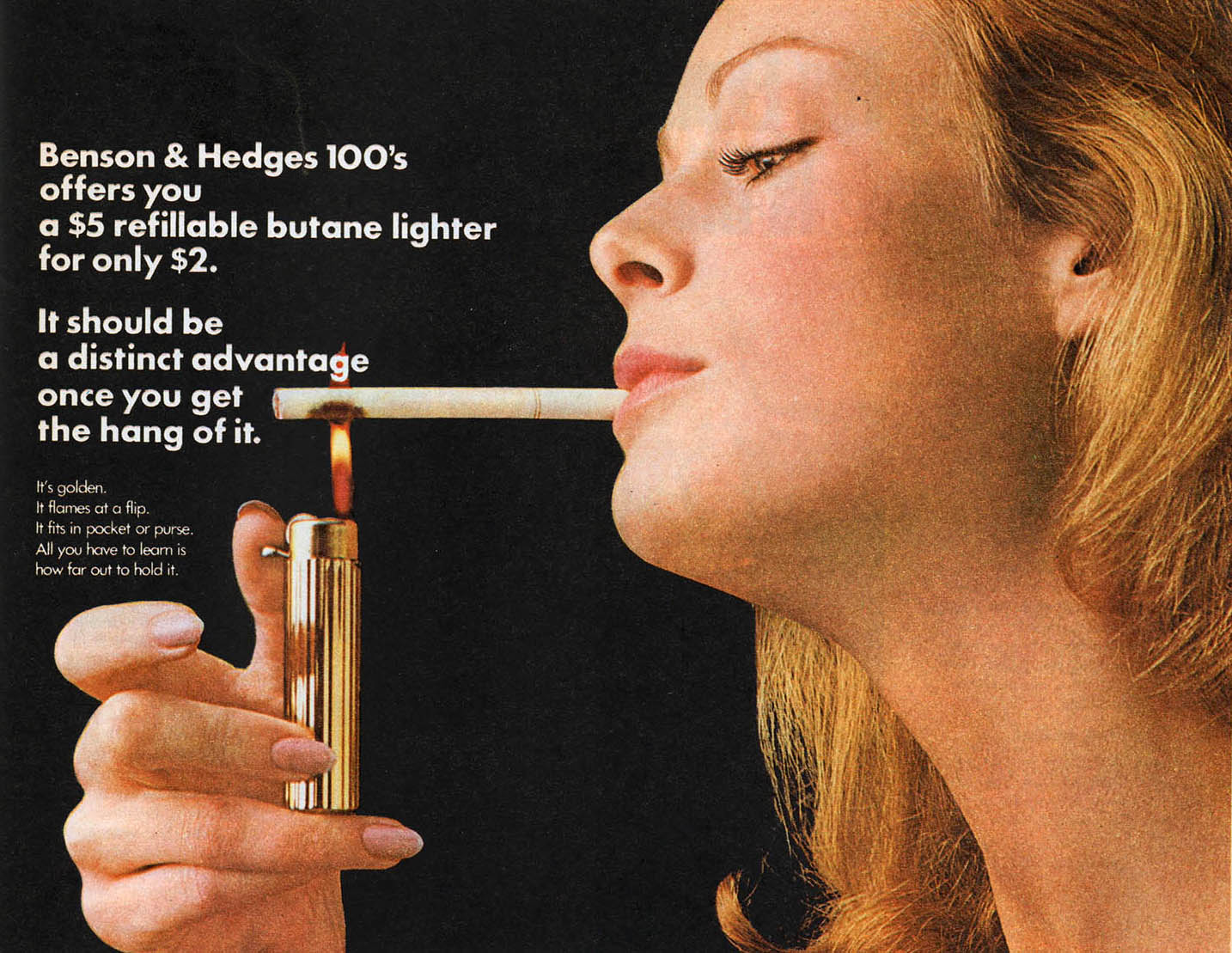 1971 – Benson & Hedges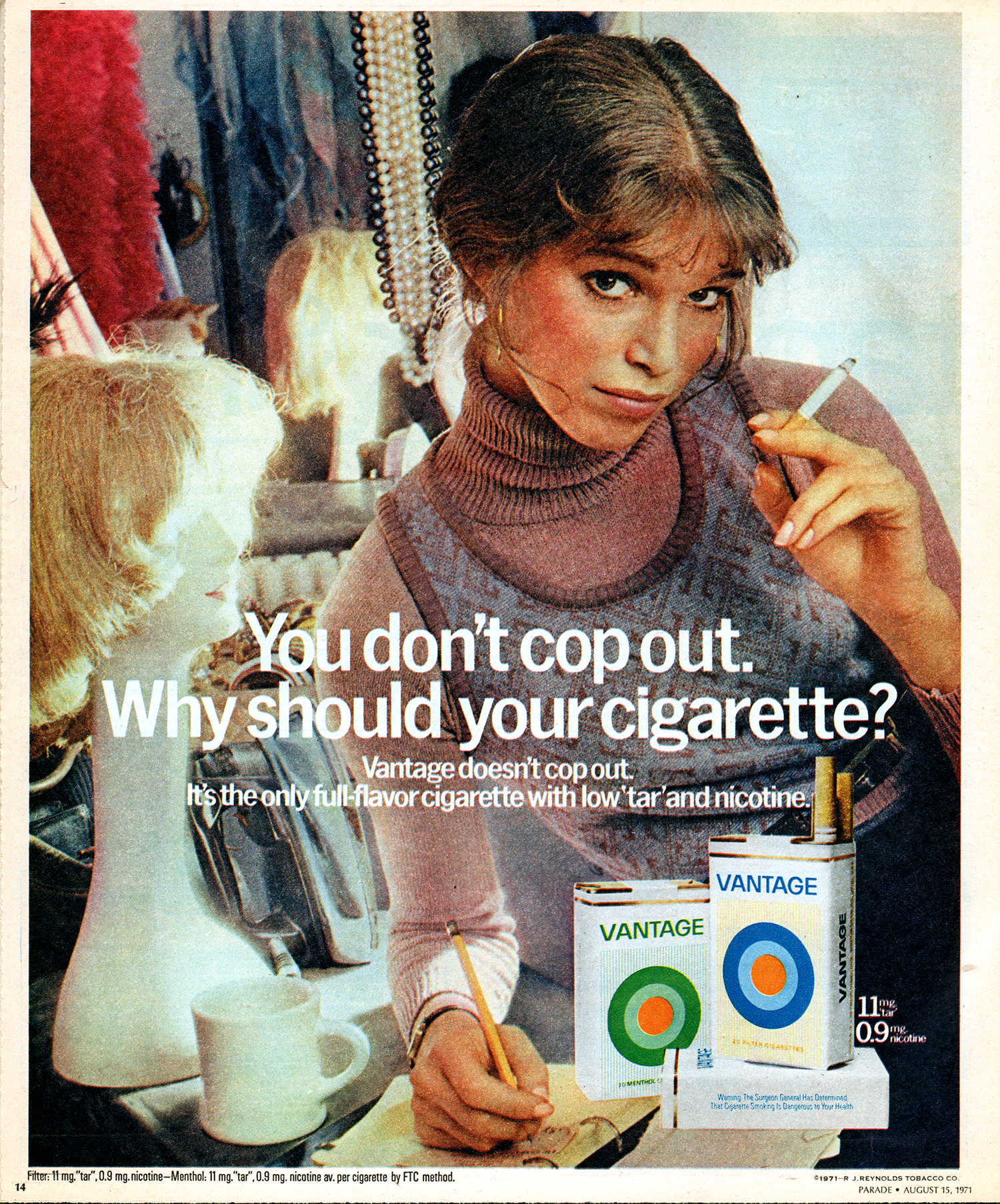 1971 – Vantage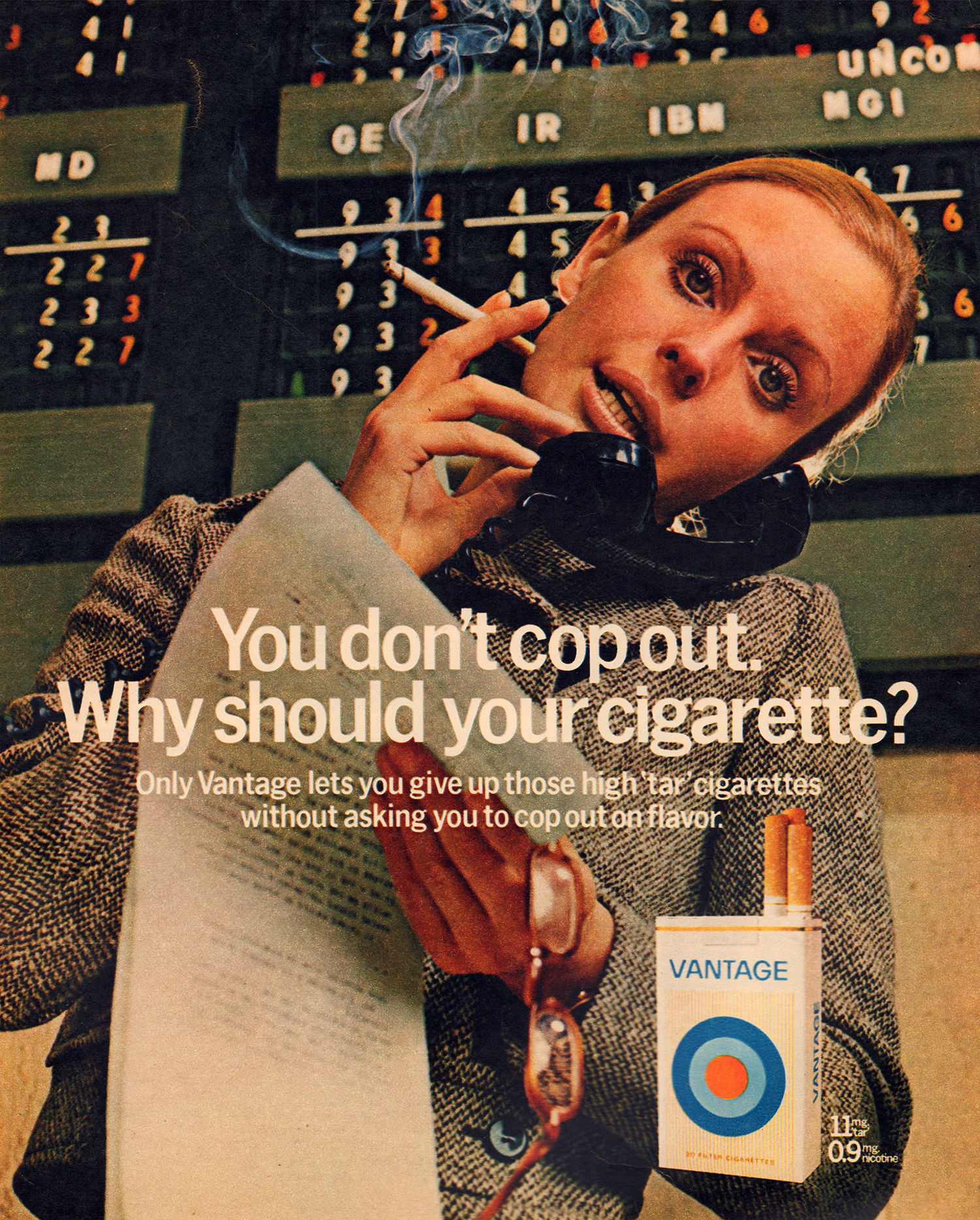 1971 – Vantage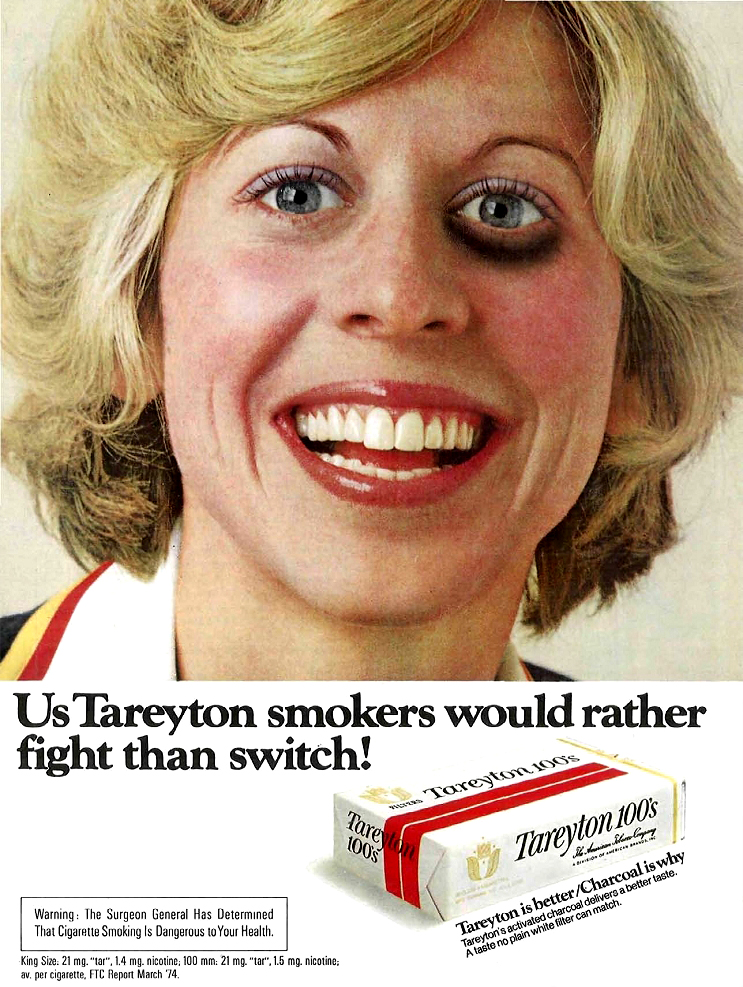 1974 – Tareyton 100's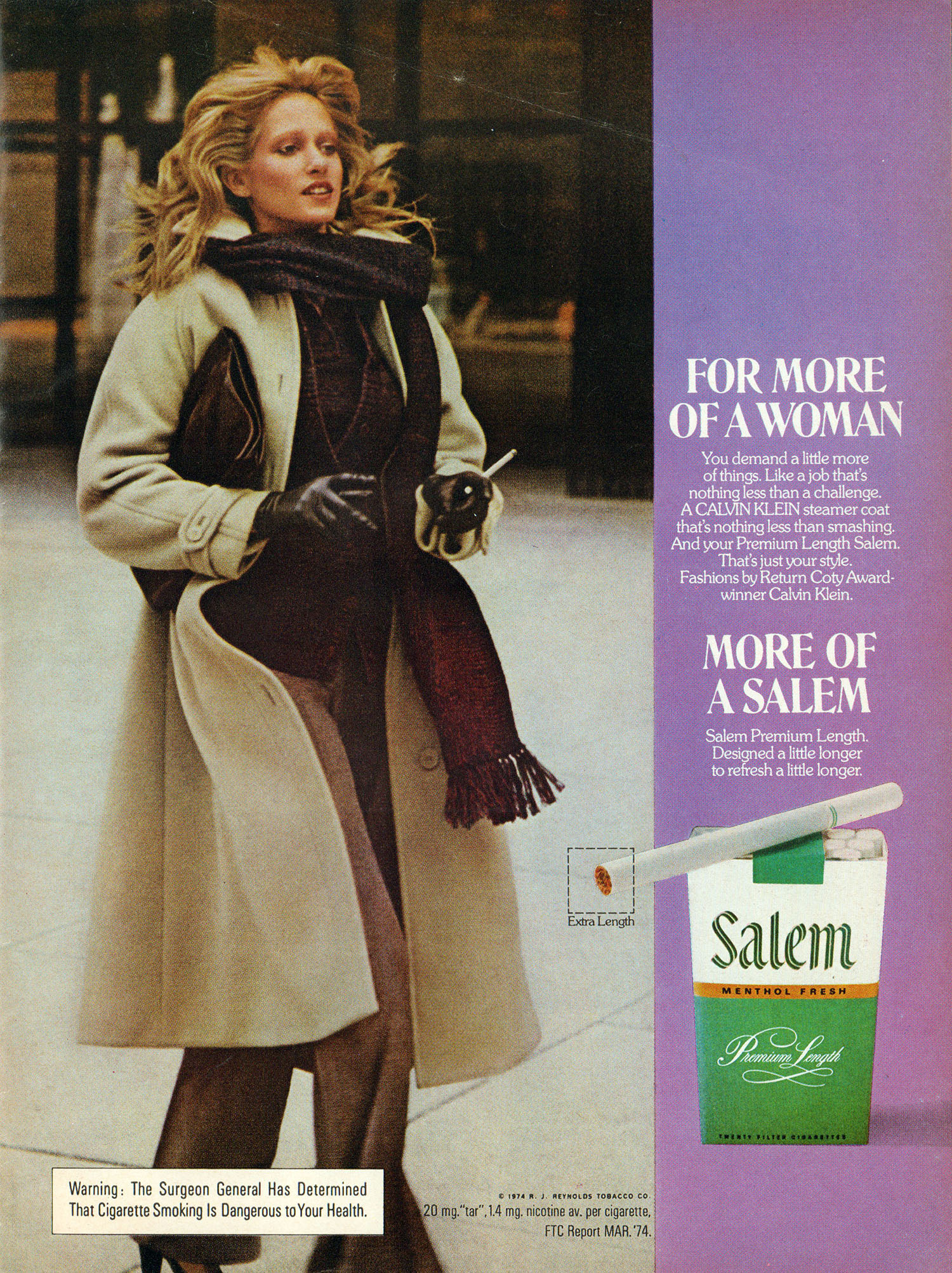 1974 – Salem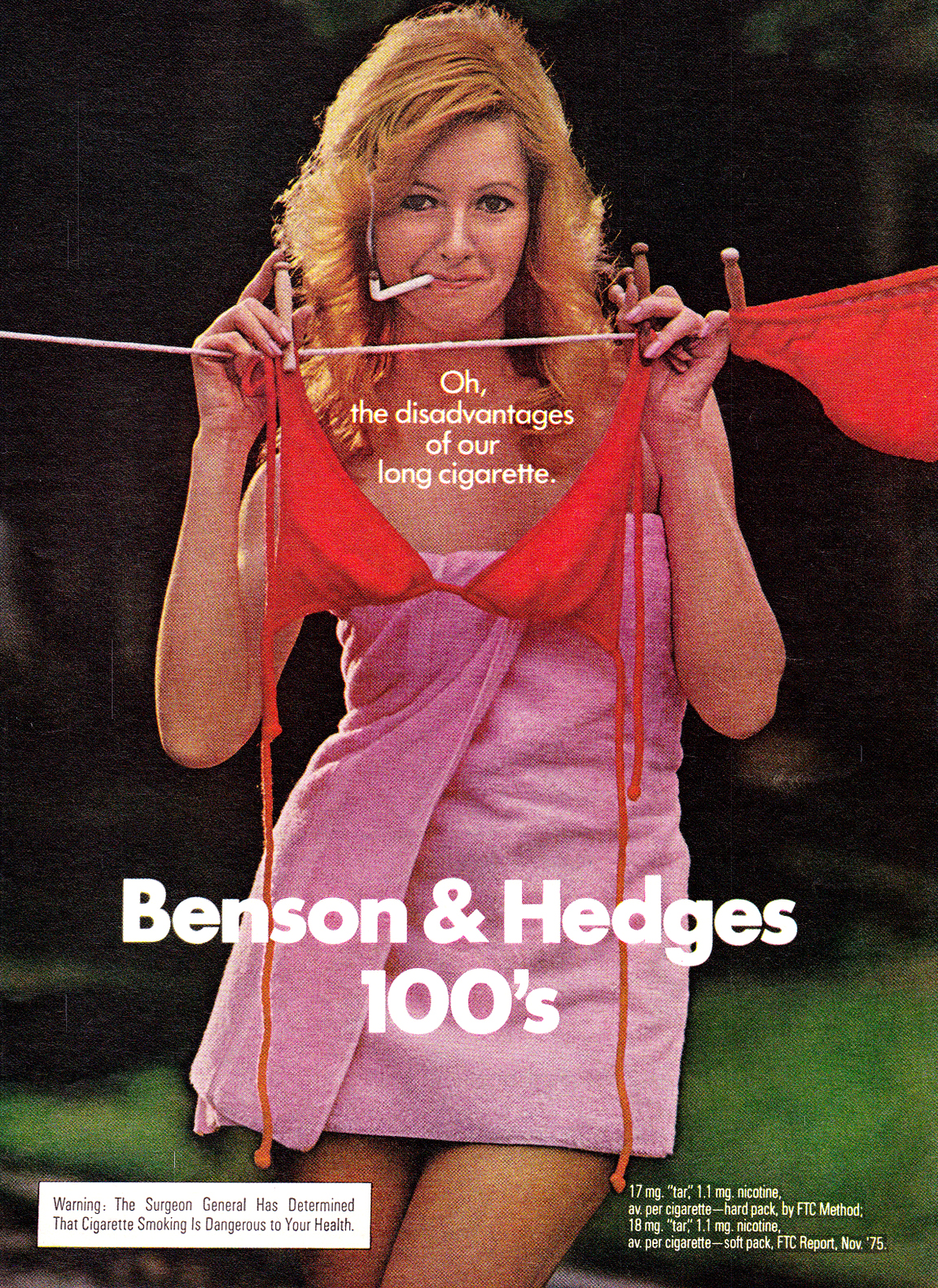 1975 – Benson & Hedges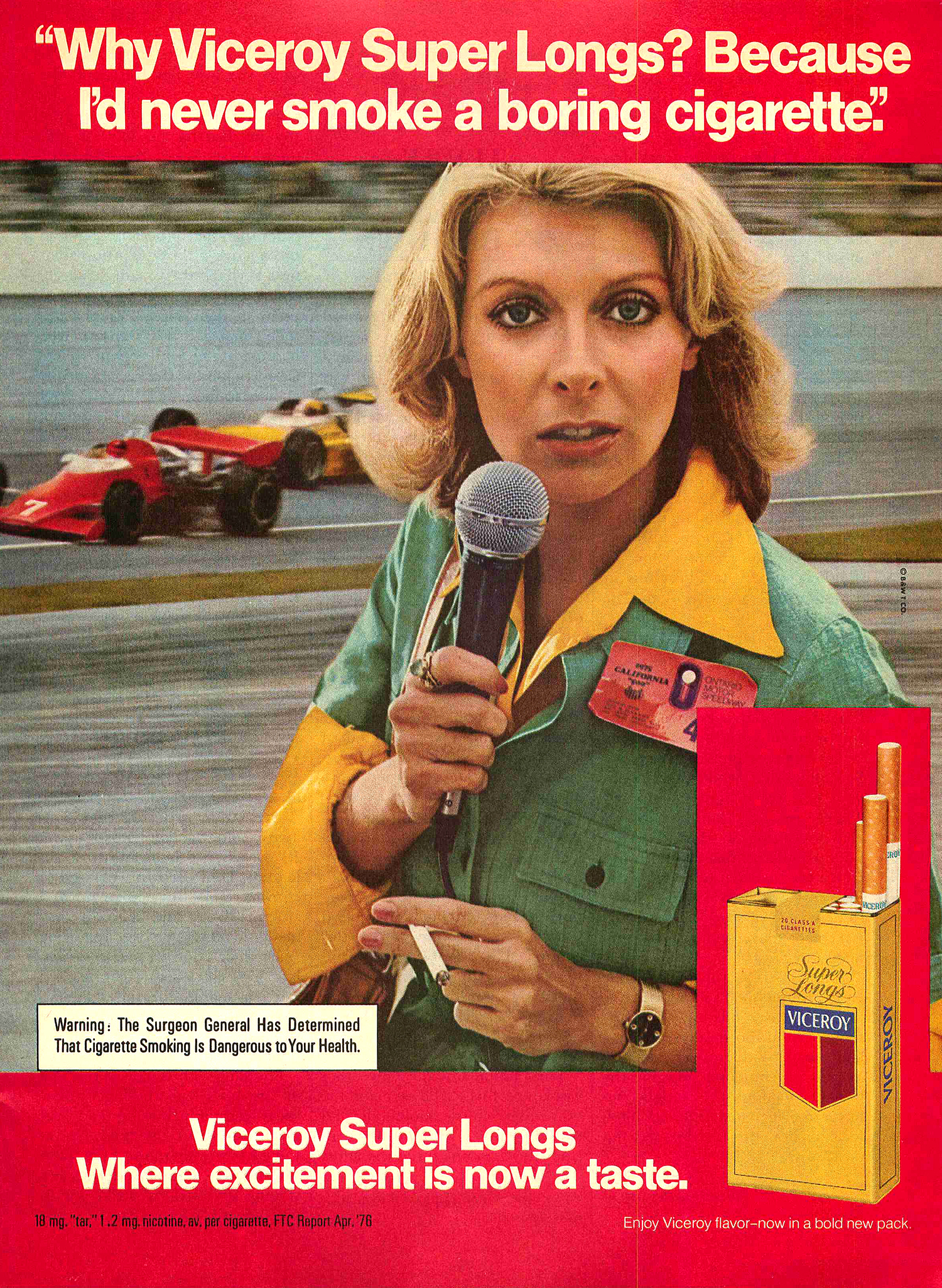 1976 – Viceroy Super Longs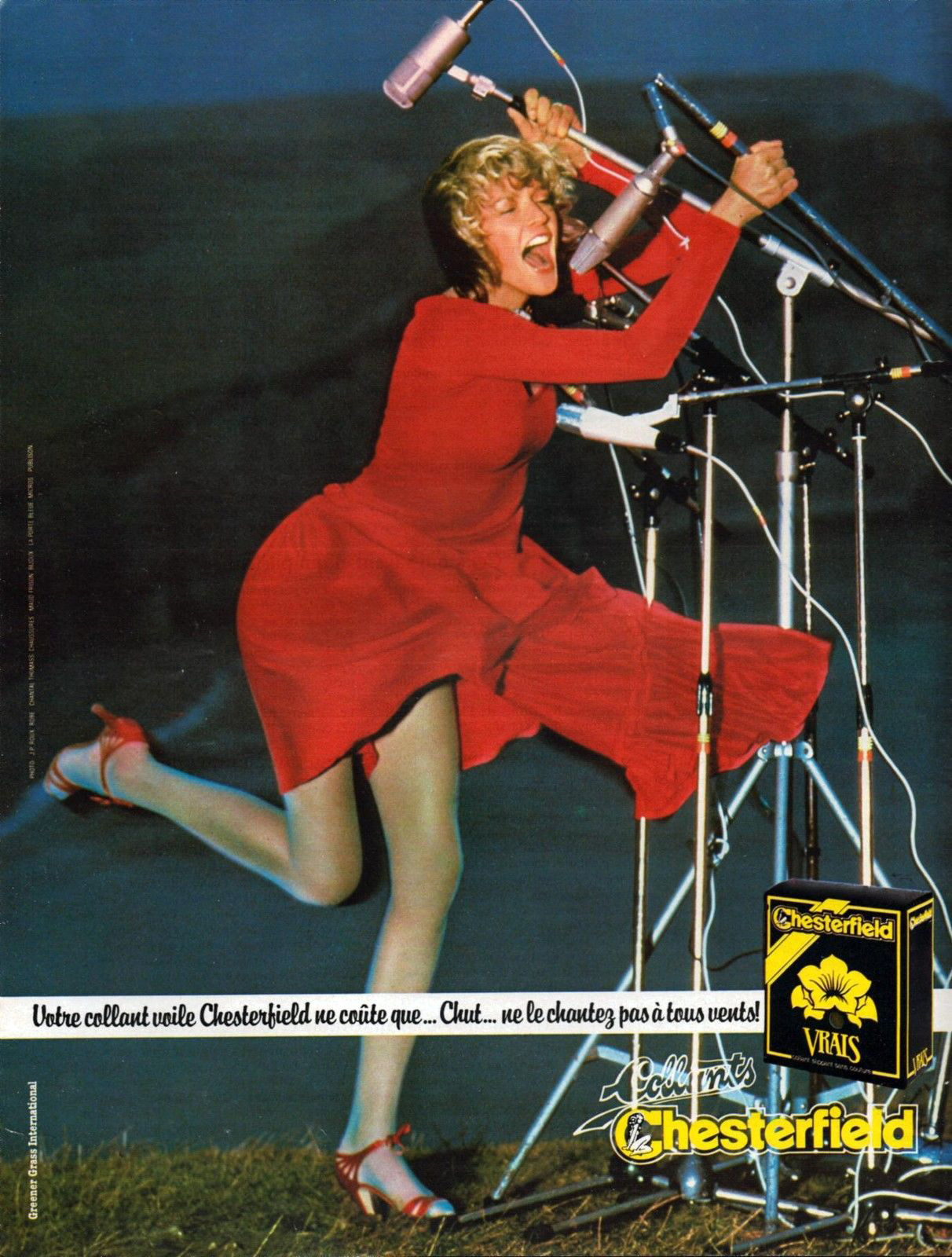 1978 – Chesterfield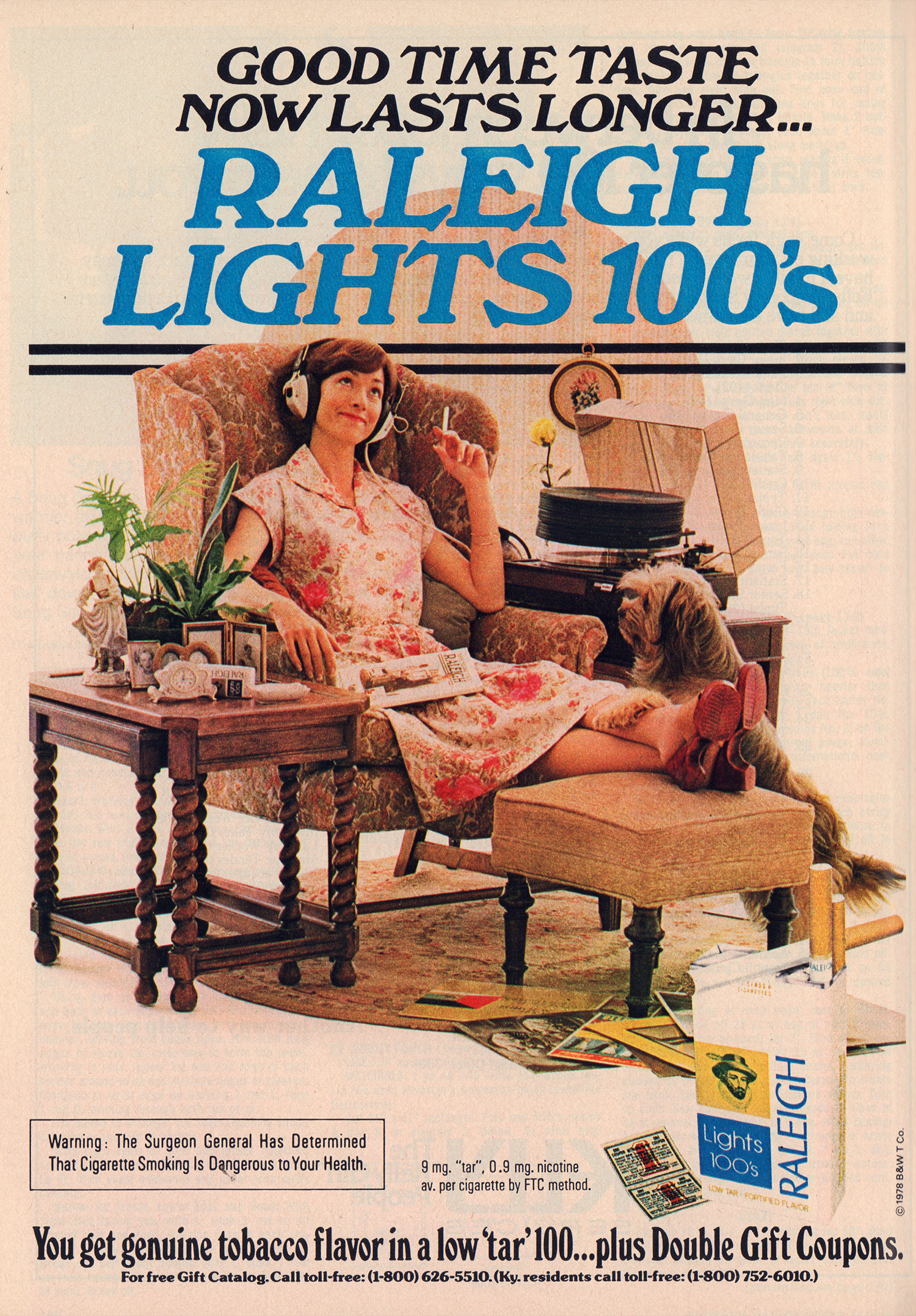 1978 – Raleigh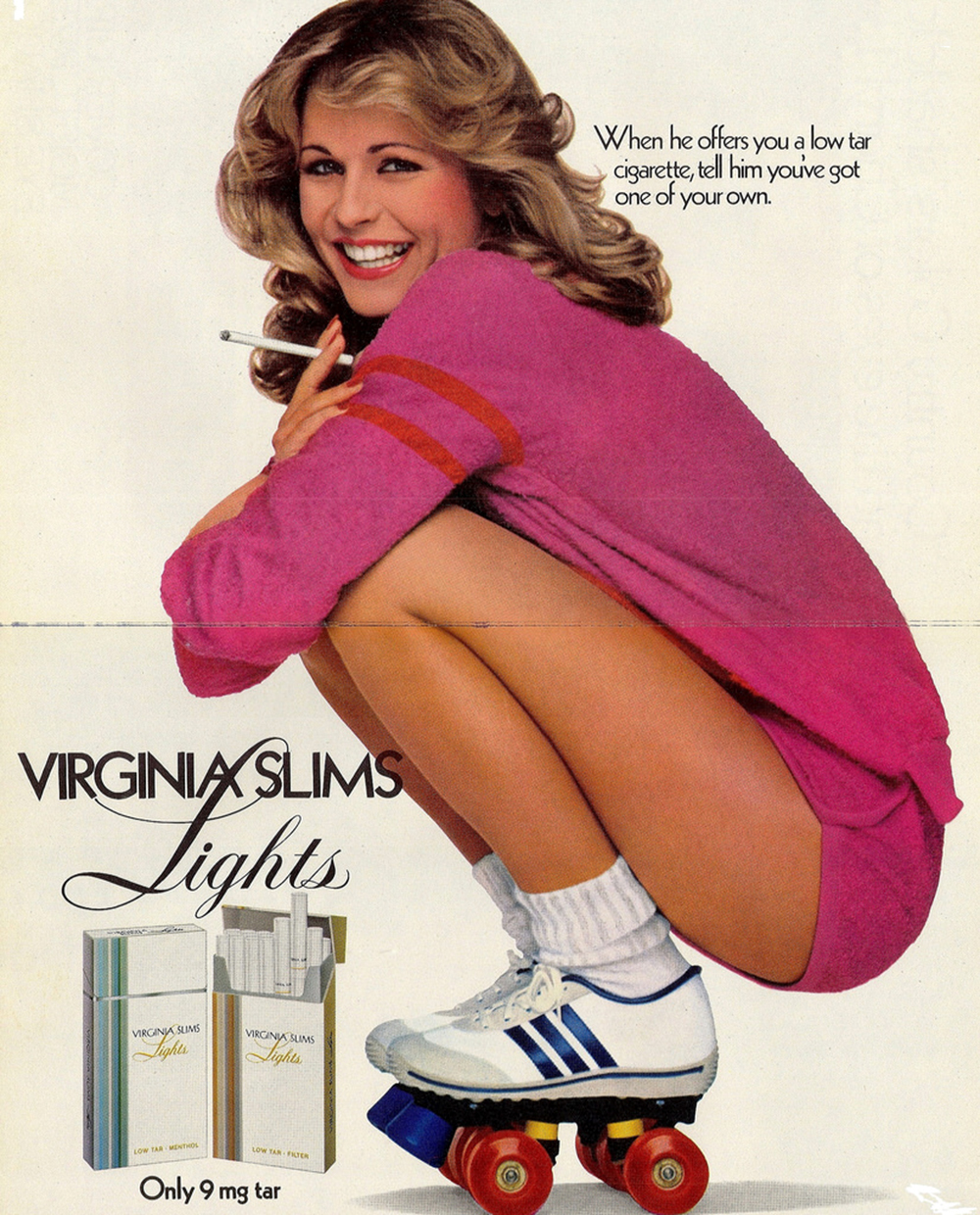 1980 – Of course, I couldn't do a post on women in tobacco advertising and not mention the mother-of-all female-targeted cigarette brands, Virginia Slims.  See an entire article: You've Come A Long Way, Baby: Virginia Slims Advertising Year By Year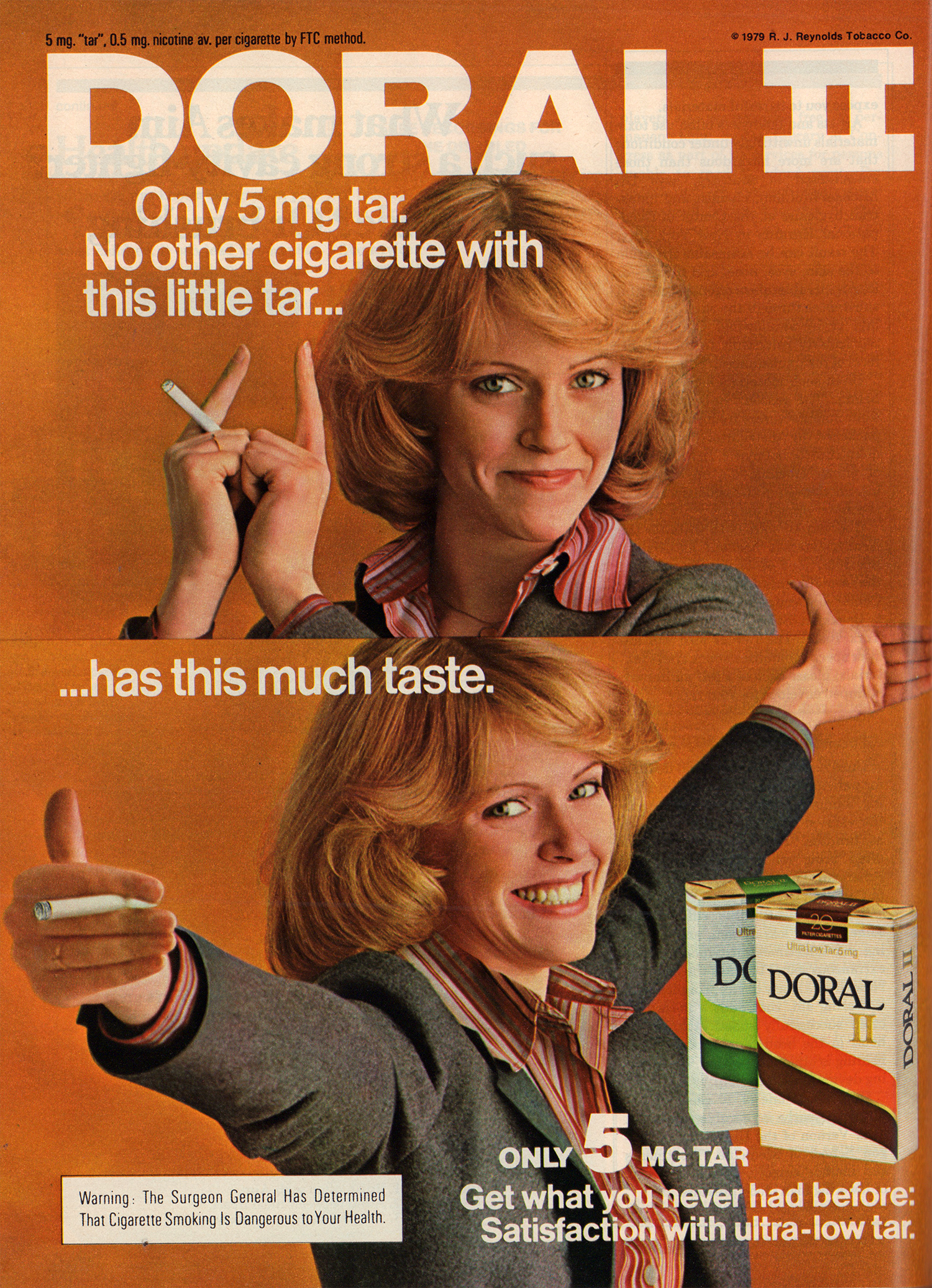 1980 – Doral II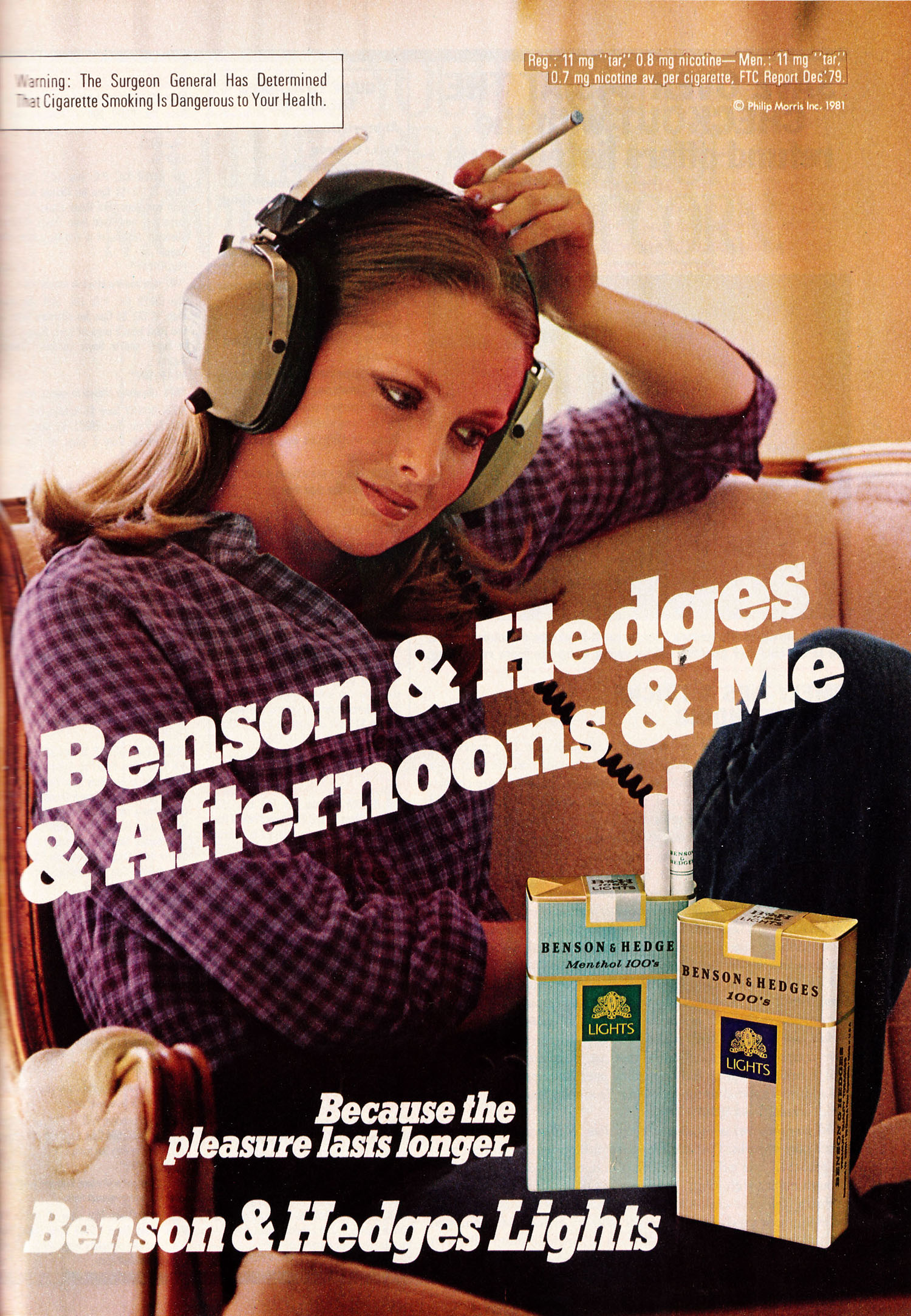 1981 – Benson & Hedges Lights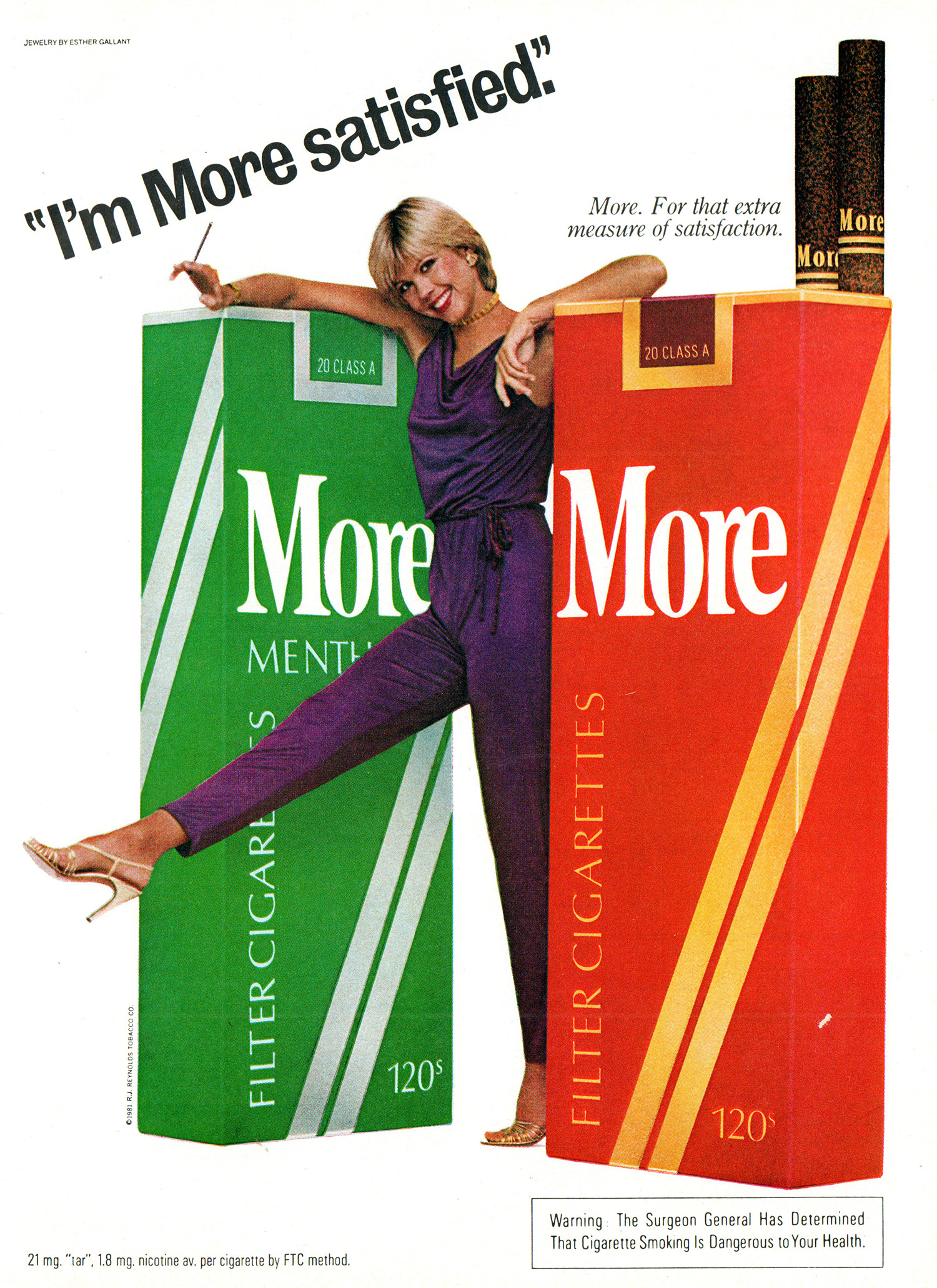 1981 – More (R.J. Reynolds)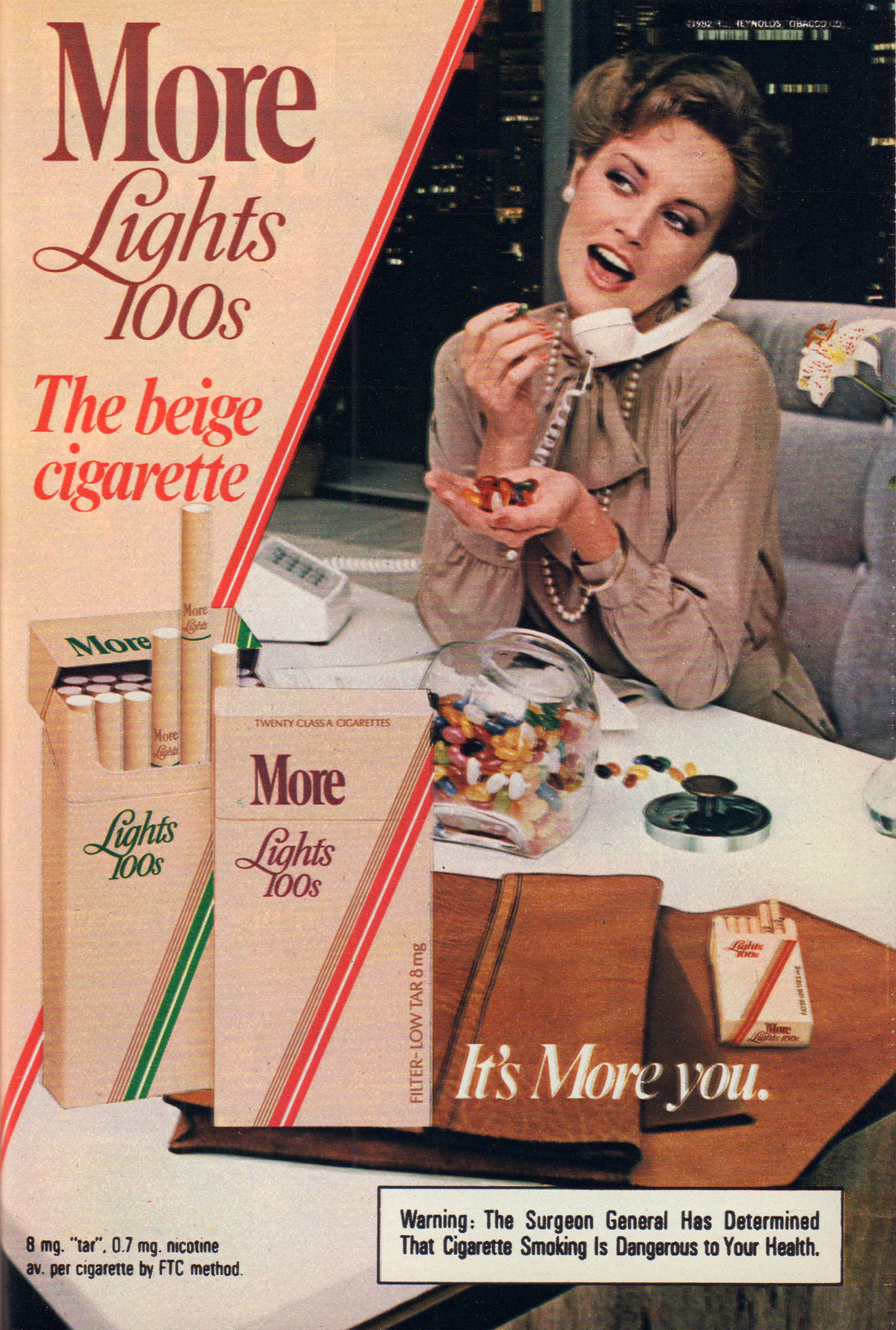 1982 – More Lights 100s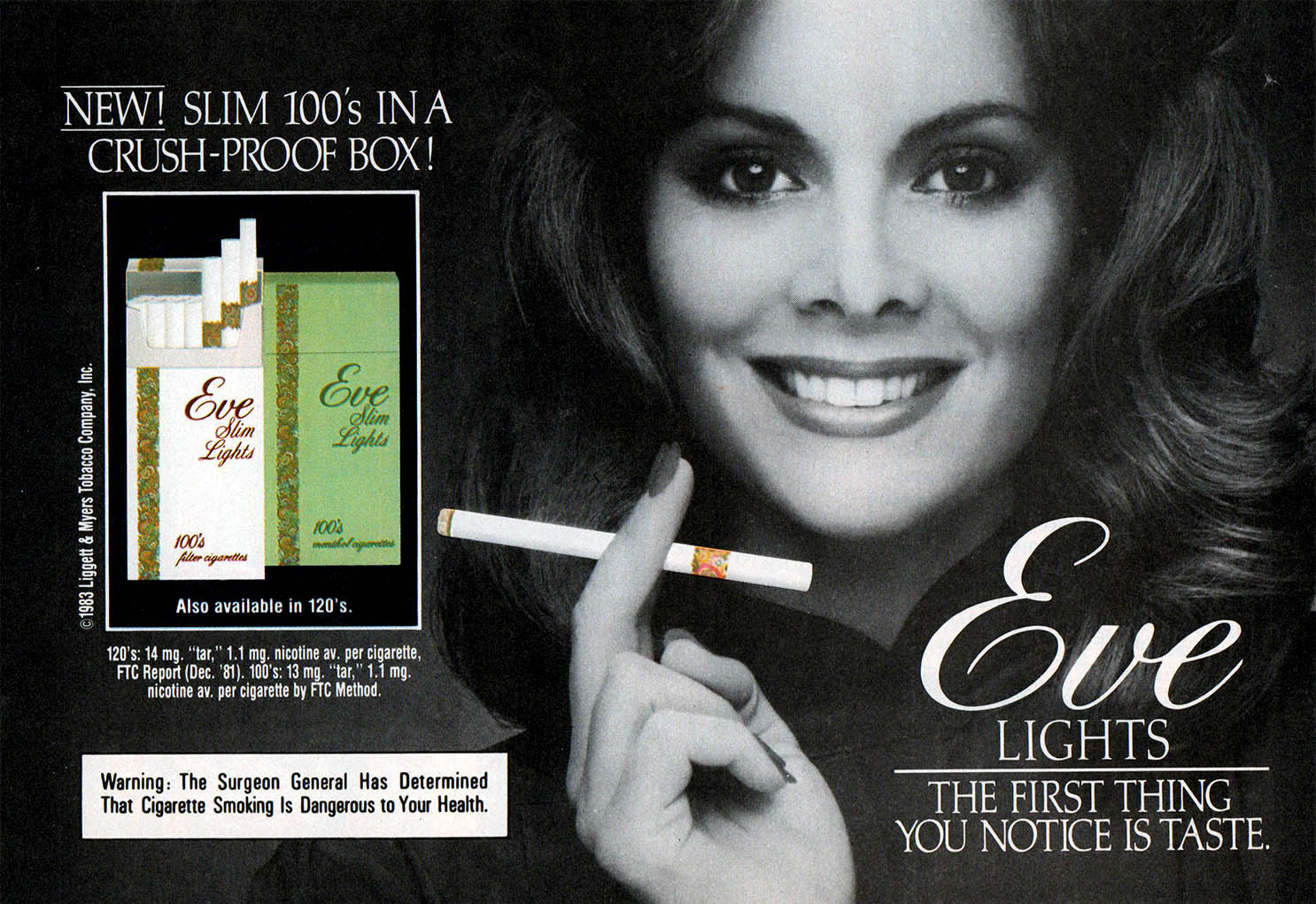 1983 – Eve (L&M)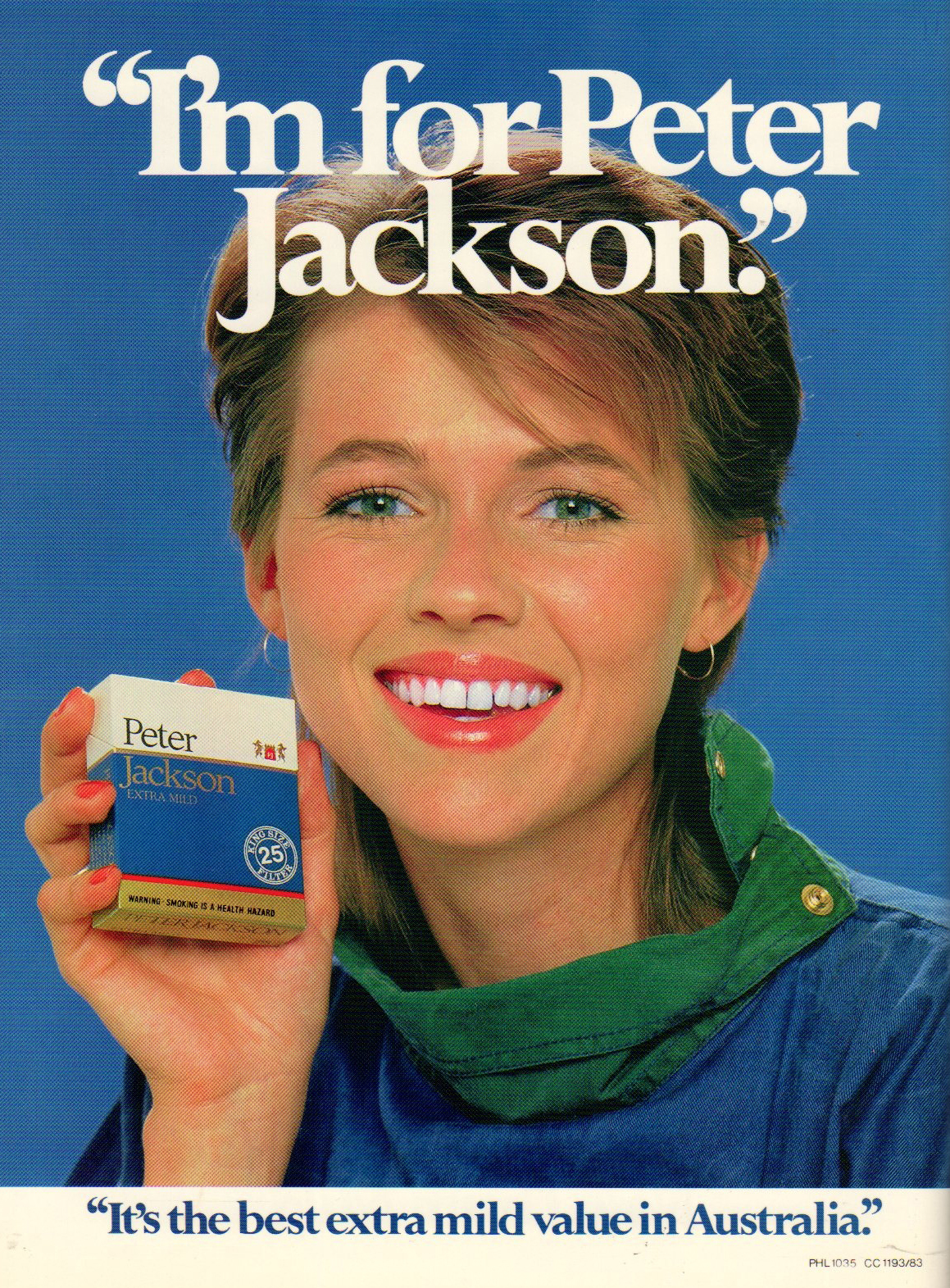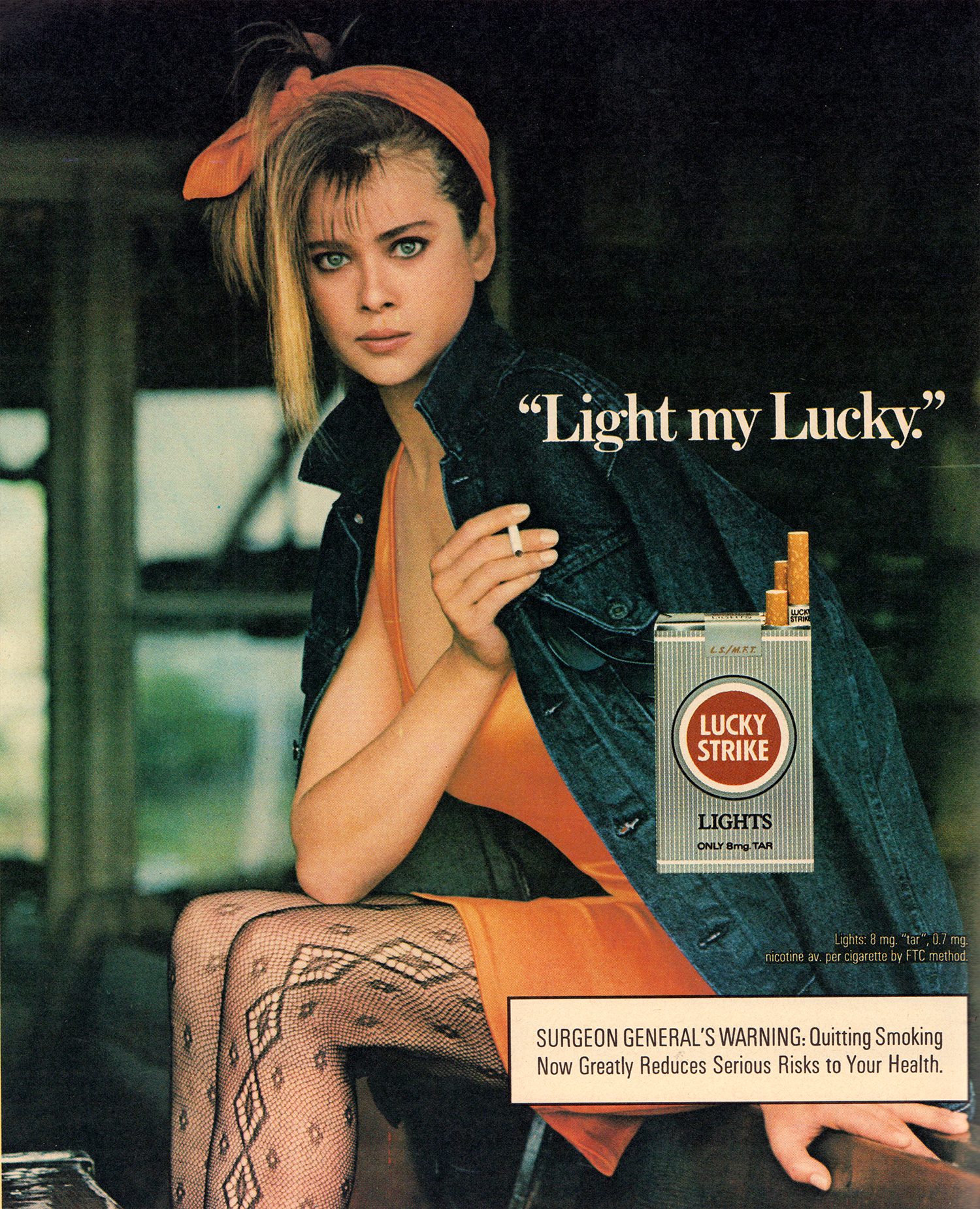 1987 – Lucky Strike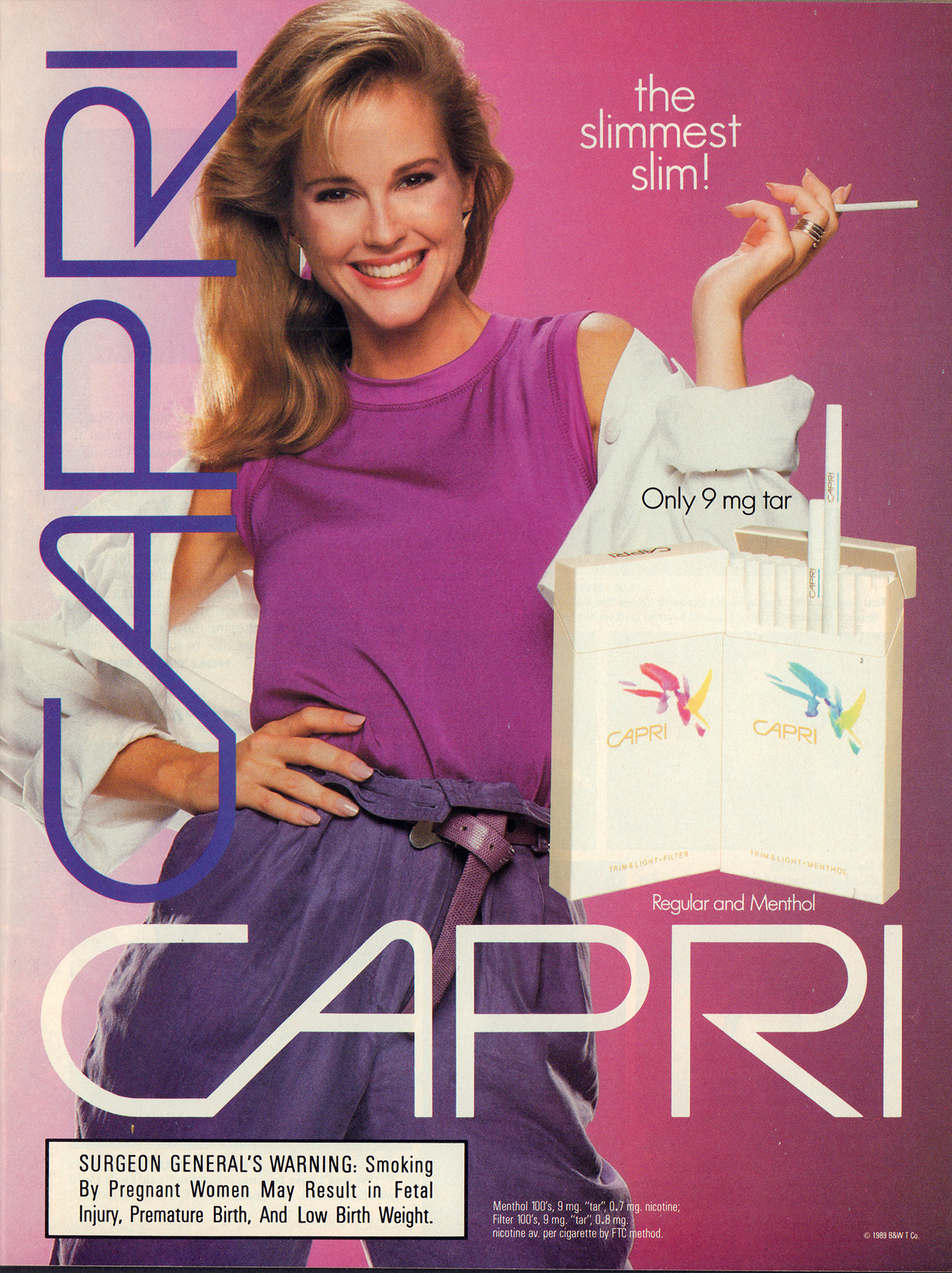 1989 – Capri