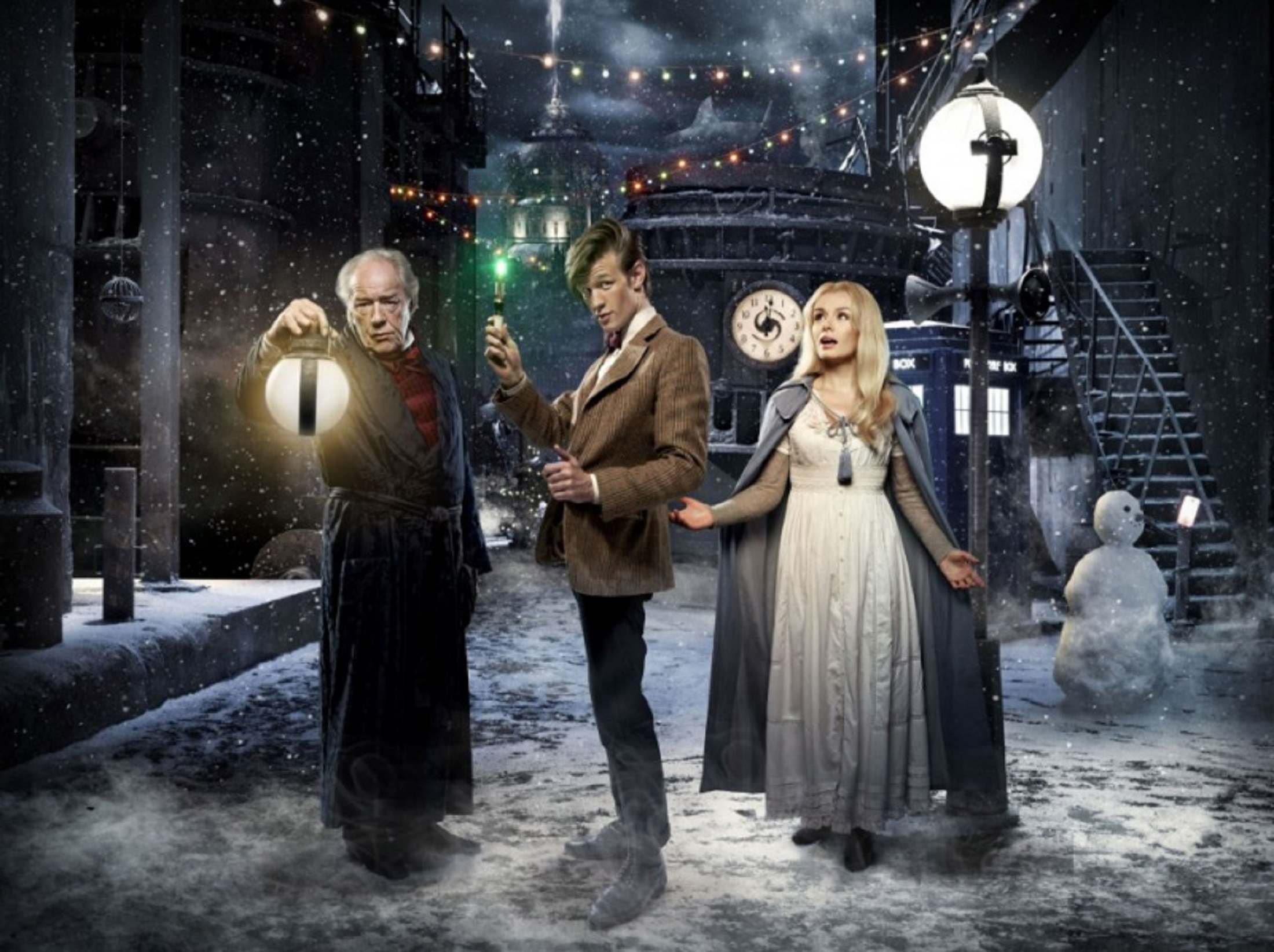 A Christmas Carol, by Charles Dickens, was originally published in 1843. Readers immediately took to the redemptive story of the miserly Ebenezer Scrooge and his encounter with the ghosts of Christmas Past, Present, and Future.  The spirit of Christmas saved his life; or at least his soul.  It was a perfect holiday tale, and one that was soon considered a literary classic.
But neither audiences of the day nor Dickens himself could likely have imagined a future in the 20th and 21st century wherein Scrooge's story would be regularly adapted to…science fiction TV programming.
Outside sci-fi TV, A Christmas Carol has been replayed on comedy series such as Sanford and Son (1972-1977) and Family Ties (1982-1989), but within the genre it has seen even more popularity.
Here are five of the most memorable sci-fi adaptations of Dickens' timeless tale: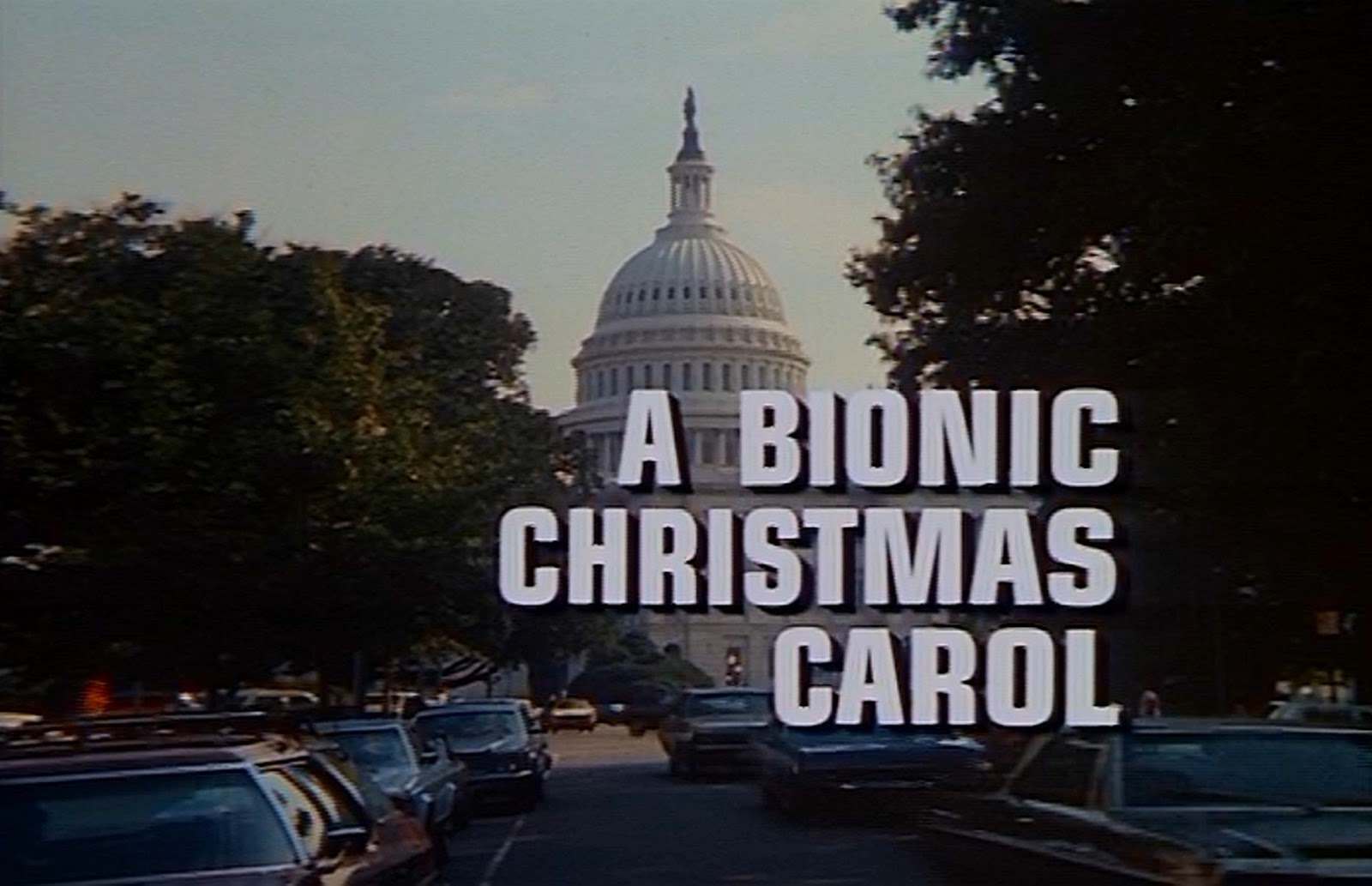 "A Bionic Christmas Carol." First aired on December 12, 1976, this episode of The Six Million Dollar Man (1974-1978) guest stars Ray Walston as a miser named Budge whose Scrooge-like ways are jeopardizing an upcoming NASA mission.
Colonel Steve Austin (Lee Majors) is assigned by the OSI to investigate Budge, and the world's first bionic man masquerades as Santa Claus to teach the miser the true meaning of Christmas.  In particular, Steve Austin must show Budge how his nephew, Bob Crandall, is living in near poverty because of Budge's behavior.
Intriguingly, much of this Christmas episode is set at the Psycho House, on the Universal Lot!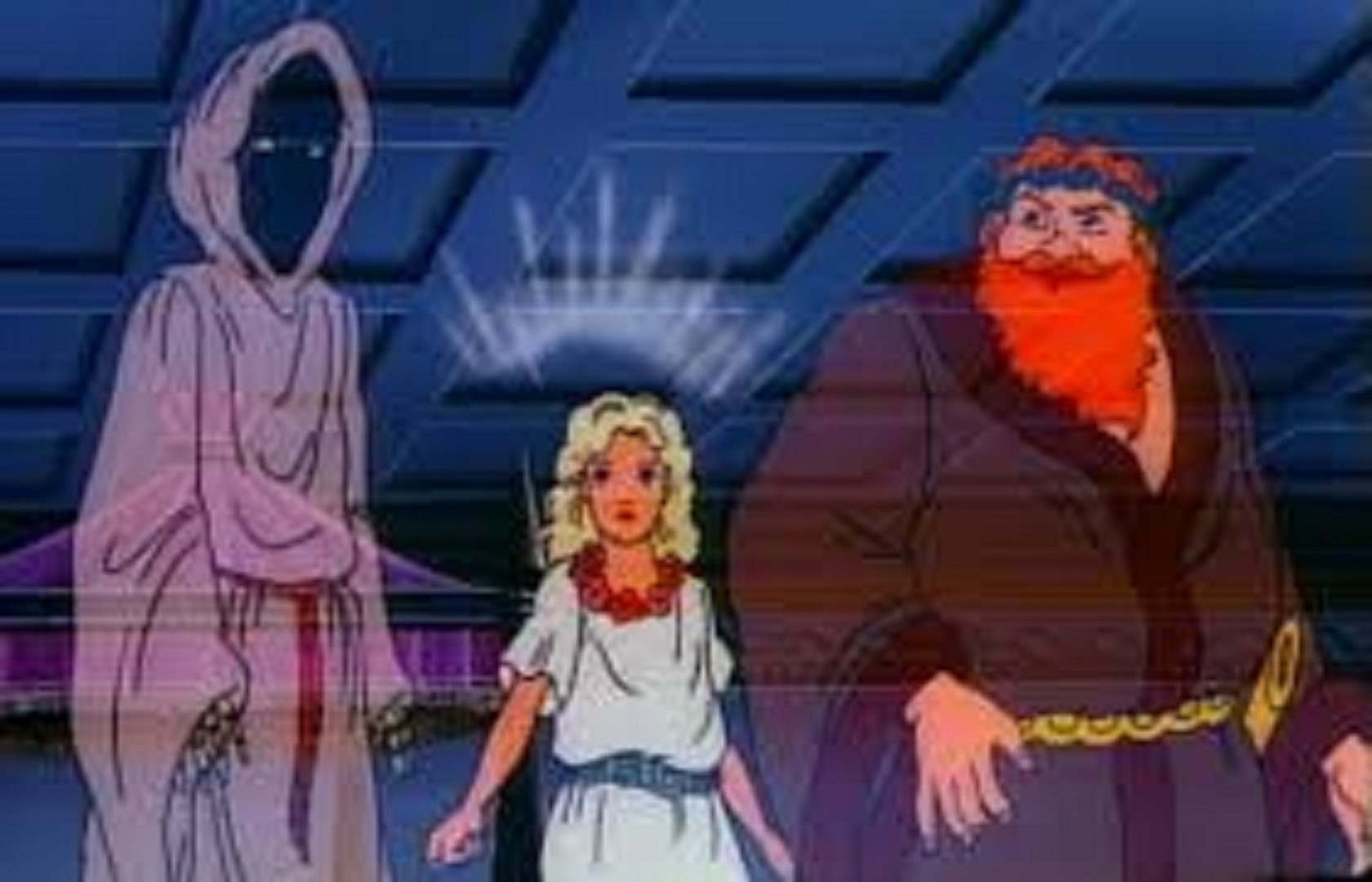 "X-Mas Marks the Spot." The Real Ghostbusters (1986 – 1991) broadcast this episode by J. Michael Straczynski on December 13, 1986.  Here, the Ghostbusters travel back in time to 1837 and inadvertently change history. They zap the Ghosts of Christmas Past, Present and Future, and now must make certain that Scrooge still learns his lesson in humanity…from them.
https://youtu.be/QUPKM4hADE4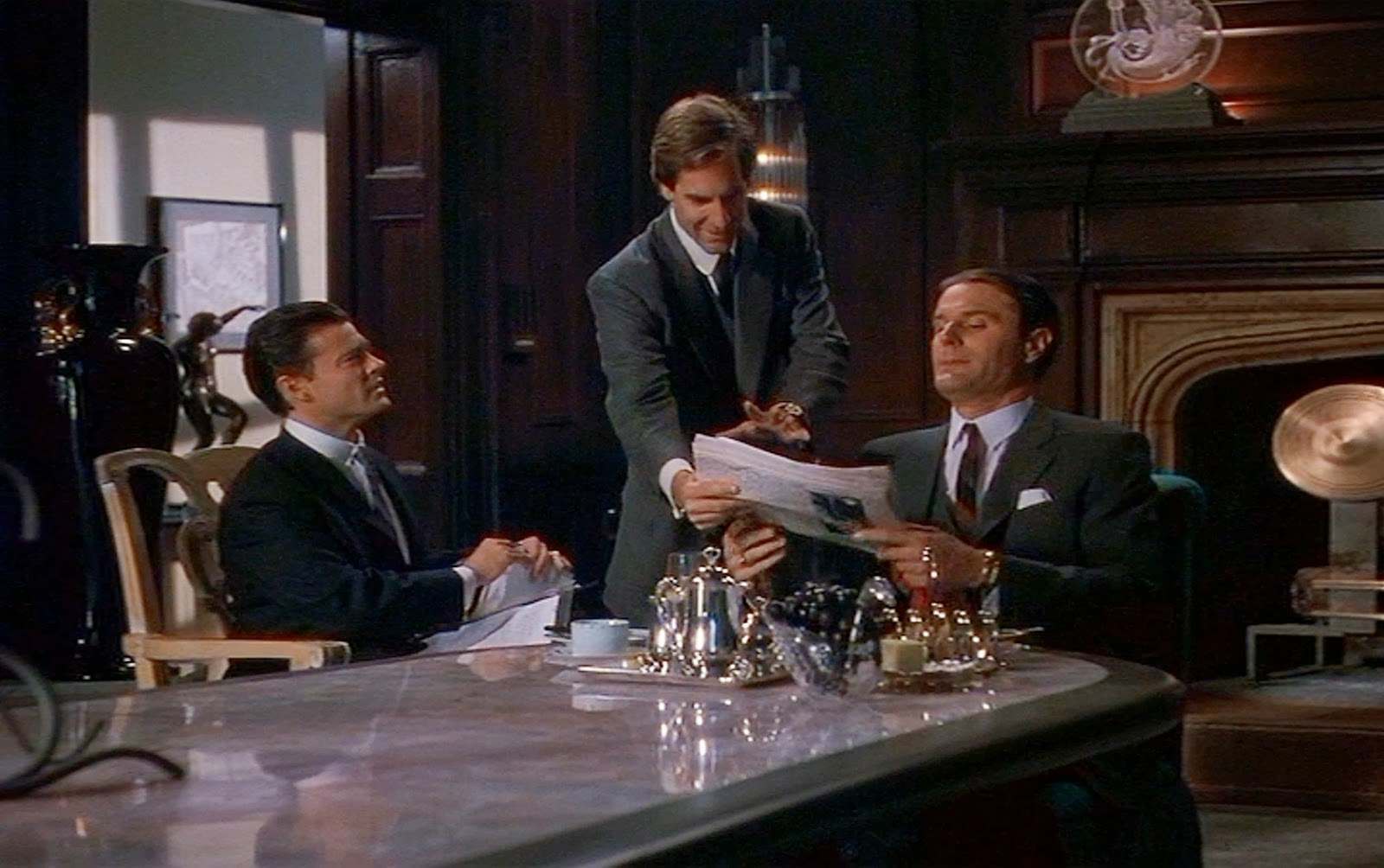 "A Little Miracle."  In this Quantum Leap (1989-1993) episode, body and time-hopping Sam (Scott Bakula) jumps to Christmas-time 1962, and with the help of Al (Dean Stockwell) attempts to persuade a tycoon not to demolish a Salvation Army building.  The episode actually name checks A Christmas Carol, and Sam and Al make their case for redemption using the Scrooge playbook.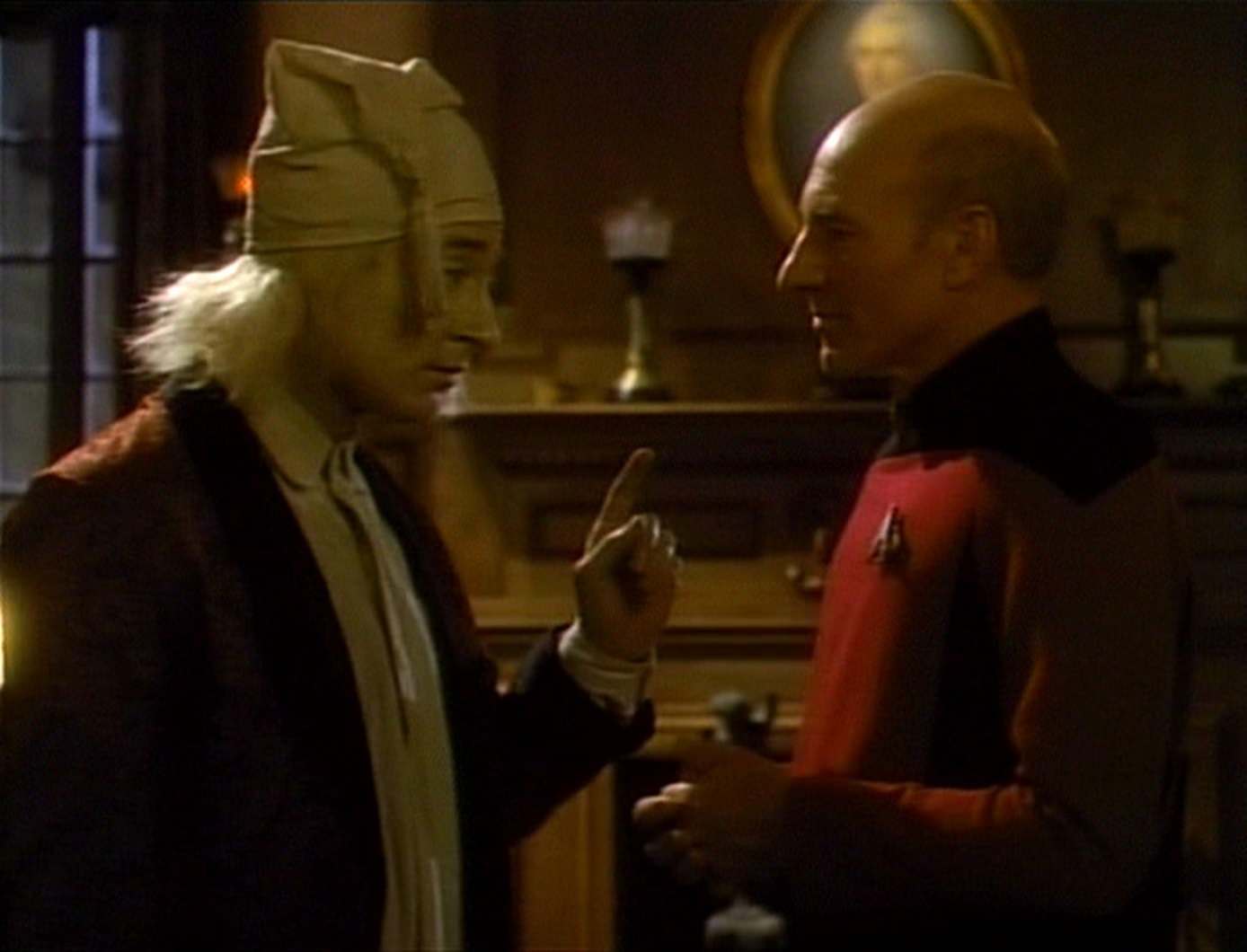 "Devil's Due." In Star Trek: The Next Generation's (1987 – 1994) fourth season, Lt. Commander Data (Brent Spiner) plays Ebenezer Scrooge on the holodeck to better understand the concept of method acting.
Although this episode is not fully an adaptation of A Christmas Carol, it does excerpt one of Scrooge's most famous monologues from Dicken's literary work.  Similarly, the episode contends with a planet's superstitious beliefs in a mythological creature, a kind of devil named Ardra.  At the heart of A Christmas Carol is Scrooge's encounter with similar creatures, in this case, ghosts.  At first he doubts they are real, but soon is swayed to believe otherwise.  The Star Trek story shows Captain Picard (Patrick Stewart) trying to sway the planet's inhabitants towards the side of rationality and reason.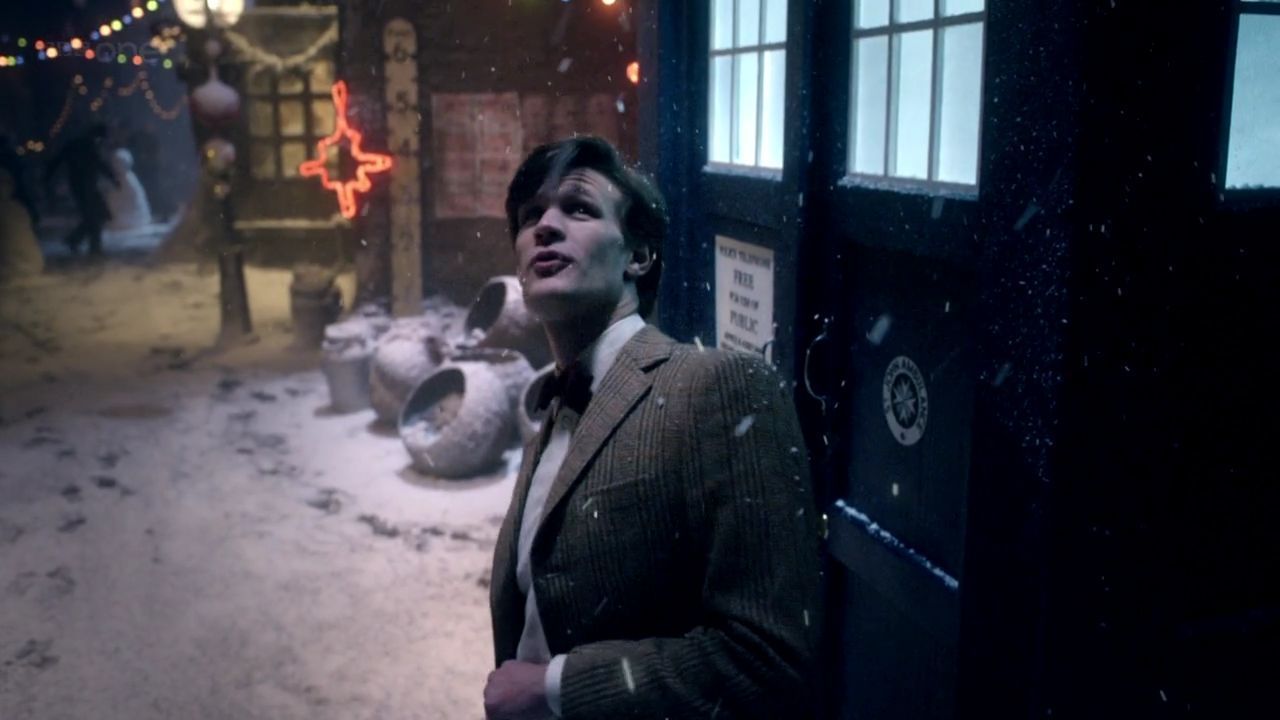 "A Christmas Carol."  In this aptly named Doctor Who (2005 – ) Christmas special from 2010, the Eleventh Doctor (Matt Smith) must rescue his companions Amy (Karen Gillan) and Rory (Arthur Darvill) from a crashing star-liner.
To do so, however, he must convince a Scrooge-like miser, Sardick (Michael Gambon) to act, and act quickly, to save them.  When Sardick refuses to do so, the Doctor rewrites his life — in Christmas Carol-type terms — to make him a better person.