"You can never go to heaven, the best you can do is purgatory"
That was a kind soul's message to Jewish photographer Meryl Meisler in 1957. Maybe that advice-giving Catholic was right. But if you're gay, Jewish and looking for fun, you can go to New York City. Which is a lot less boring.
Meryl moved to NYC in 1975. With her first paycheck she bought an antique edition of Dante's Purgatory and Paradise illustrated by Gustave Doré. "Never read it," Meisler says. "Just needed to own it." 
New York City in the late 1970's was a wild place and time, the site of my own roaring twenties. I was madly in love with the city and carried my medium format camera everywhere. In 1977, I met Judith DeLong, an outrageous firecracker, and proposed a photo shoot for a magazine I freelanced for. She accepted, and we began photographing the volcanic club scene that was exploding all around us. – Meryl Meisler
I was born in The Bronx and grew up in Long Island. My dad Jack Meisler had Excel Printing Company in Chelsea. My mom Sunny and dad often brought my brothers and I into "The City". Yet, I was scared to live there when accepted to grad school at Columbia Teachers College because of tales of violence and chose to go to Univ. of Wisconsin in Madison instead. In 1974, after grad school I sub-letted a room in my cousin Elaine Rosner's brownstone on the Upper West Side. I wanted to study photography with Lisette Model and start a career as a freelance illustrator. My love of NYC has never withered. I feel at home and have never known boredom. In the '70s and '80s I carried my camera most everywhere.
To go with Meryl's pictures of New York in the 1970s, there are photographs of her family on Massapequa, Long Island, known as "Matzoh Pizza" because of its many Jewish and Italian families. The pictures reveal her connection of the subject. They are full of humor.
"I see funny," says Meisler. "People come out funny."
"I think you can sense that I'm smiling behind the camera," she said. "I'm being playful with the people … I'm not saying smile but maybe I'm saying something fabulous about them. Photography is a relationship you're having in that moment. When you're looking at people and you can tell when your irises meet."
"The self-portraits were just an instinct. I was 23 years old, so I was capturing a time when I was transitioning from a young person into adulthood. We have these little costumes that are a part of our lives – whether it's a dress from your brother's prom, or a memory of being on stage tap dancing – and when I found the costumes I instantly said 'I want to take self-portraits in them'. I'd set up the tripod, and have my little brother press the button.

"I was a girl scout when I was younger, and I still had some of the uniforms, and the hats, because they folded up well. As for the braids I'm wearing in the picture – I had long hair until I went to girl scout camp one summer when I was in 4th grade, so about ten years old, and came back with my hair cut. I still have those braids in a bag."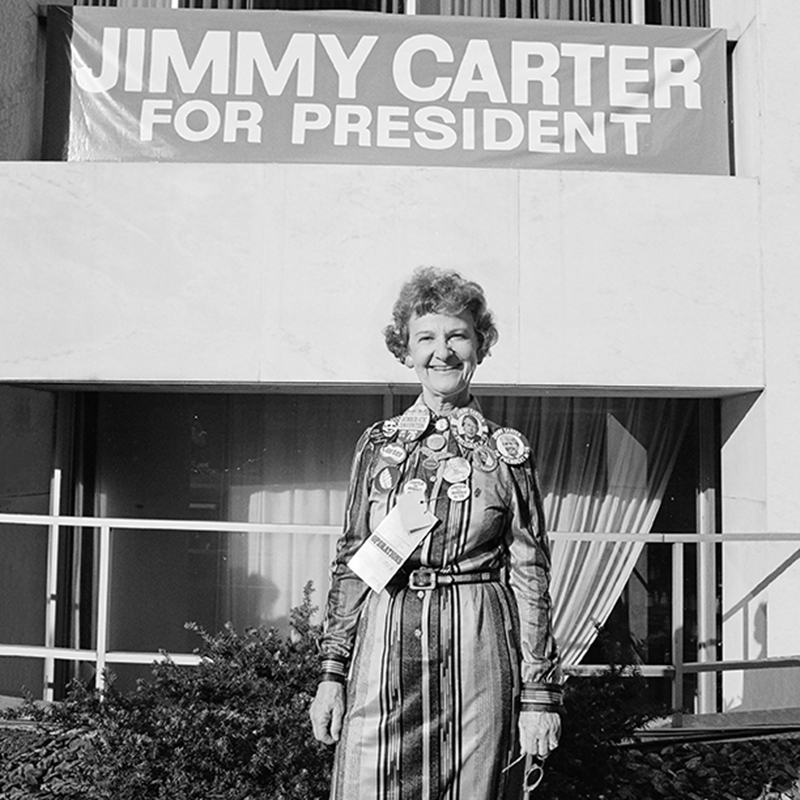 All images ©Meryl Meisler.
You can see much more Meryl's work at her site – and in her terrific books A Tale of Two Cities Disco Era Bushwick and Purgatory & Paradise SASSY '70s Suburbia & The City: