Rod Serling (December 25, 1924 – June 28, 1975) was asked by a student in 1972, "Where Do Ideas Come From?" Sterling, best know as the creator of TV's The Twilight Zone, the winner of 9 Emmy Awards for writing, answered fluently.
His reply:
'Ideas come from the earth. They come from every human experience that you either witness or have read about translated into your brain and your own sense of dialogue and your own language form… Ideas are born from what is smelled, heard, seen, experienced, felt, emotionalised. Ideas are probably in the air, like little tiny items of ozone. The easiest hing on Earth is to come up with an idea. The hardest thing on Earth is to put it down. Who was it who said, "Writing is the easiest thing on Earth. I simply walk into my study. I sit down. I put the paper in the typewriter and I fix the margins and I turn the paper up and I bleed."'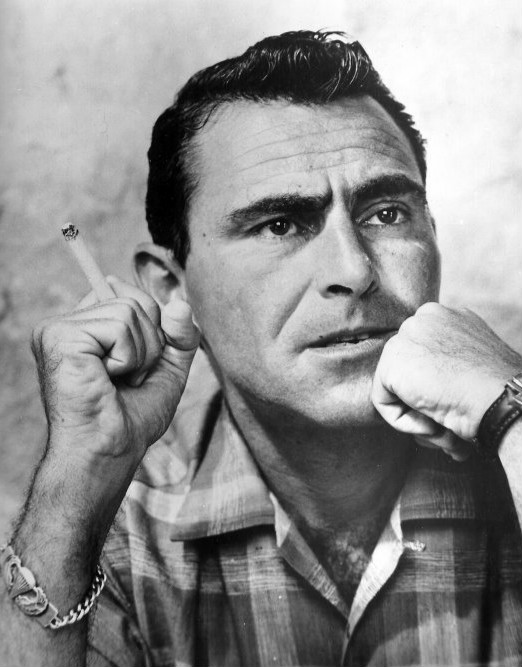 You can watch entire episode of the spellbinding The Twilight Zone here.
The rest of the conversation on creativity is worth looking at, too: