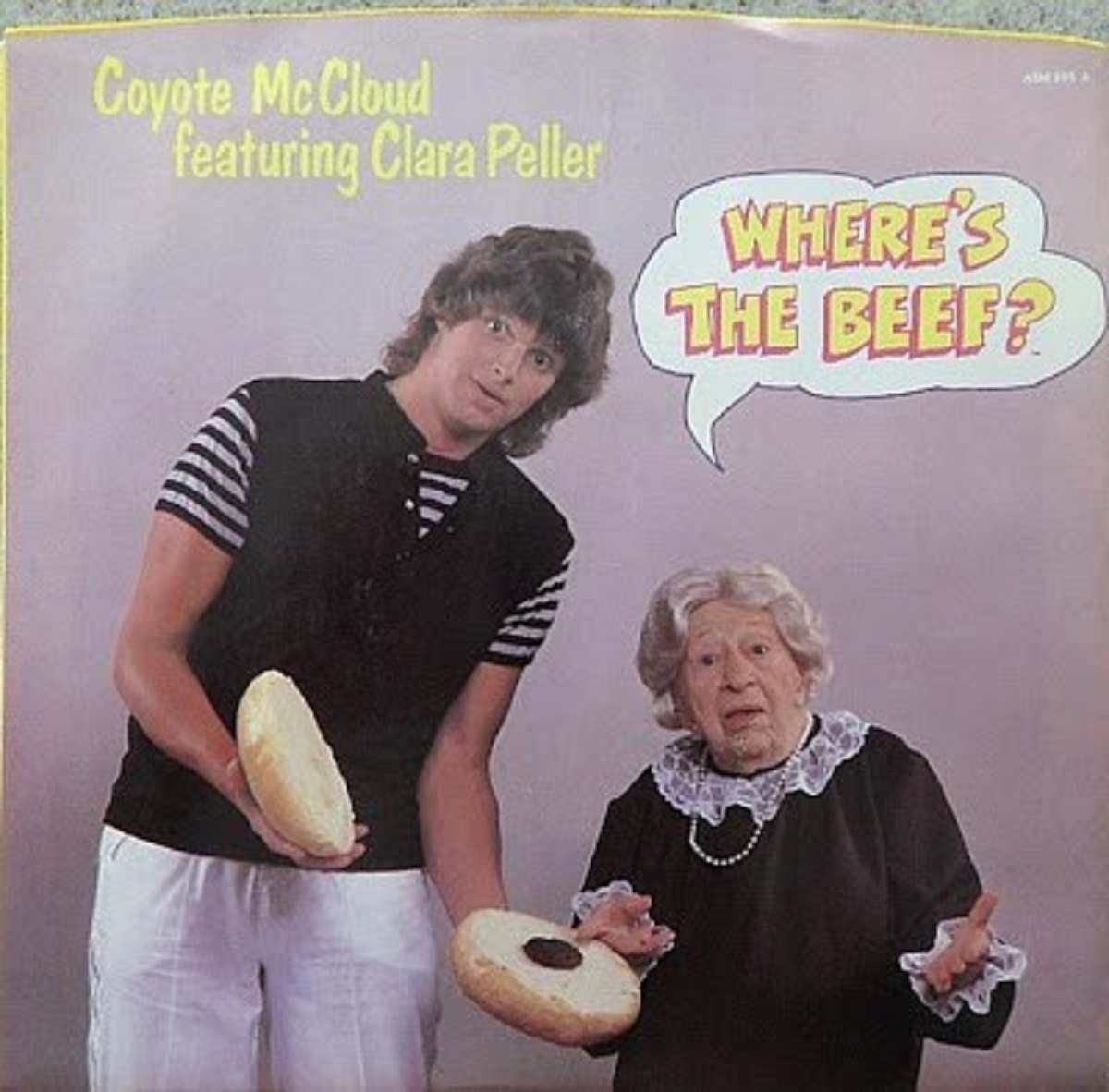 A little over thirty years ago, eighty-one year old Clara Peller (1902 – 1987) uttered the immortal words "where's the beef?" for a Wendy's Restaurant TV commercial.
She instantly emerged a pop culture sensation.
In the advertisement titled "Fluffy Bun," which first aired January 10, 1984, the diminutive Peller and two other prim-and-proper old ladies approached a fast food restaurant counter and expressed disappointment with the proffered burger.
It was all hat and no cattle, so-to-speak.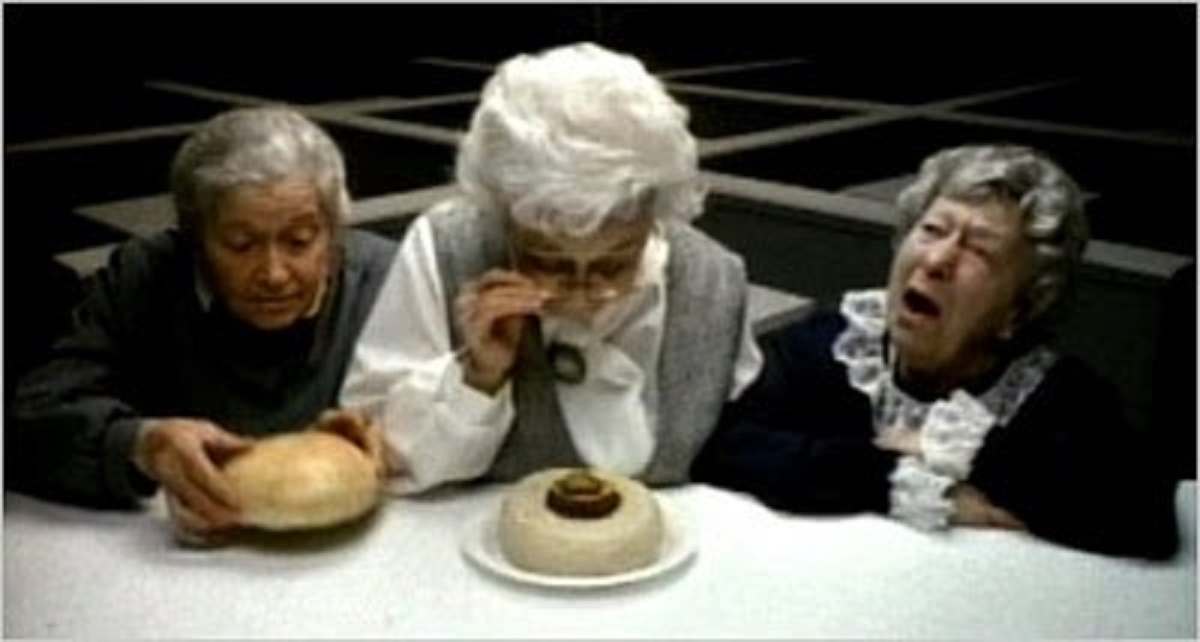 The zinger, "where's the beef?" proved so popular that it became the focal point not only of the restaurant's ad campaign for at least two years, but also made Peller a 1980s celebrity.
She appeared (un-credited) on Saturday Night Live, as well as in the 1985 horror movie The Stuff (in a fictional commercial, naturally), and even participated with Coyote McCloud on his single "Where's the Beef?"
In the 1984 presidential election, "where's the beef" also played an unlikely role. Confronting opponent Gary Hart in a primary debate, democratic candidate Walter Mondale quipped: "When I hear your new ideas, I'm reminded of that ad: where's the beef?"
Clara Peller passed away in 1987, but Wendy's revived the slogan in 2011. It just isn't the same without that funny little old lady.
Perhaps this is proof that you can't go home again, if not just that zippy TV catchphrases are best uttered by gravelly-voiced old women in pearls.
Here's more Clara Peller and more "where's the beef."