Black, red or white t-shirt "infested with various lengths zips", wraparound shades, bondage straps, anarchy designs, narrow ties, studded wrist bands… this is a veritable one-stop-shop for all your punk attire.
Indeed, punk, for all it's anti-conformity, conformed tightly to a dress code.  You wouldn't show up to a Damned concert in khakis and Izod sweater-vest.  As the punk movement segued into mod revival, goth, ska, new wave, etc. so came the corresponding "uniforms".  Here are some advertisements (primarily from Smash Hits magazine) for all your fashion needs.  Need a Public Image Ltd. straight tie and some PVC trousers?  We've got you covered.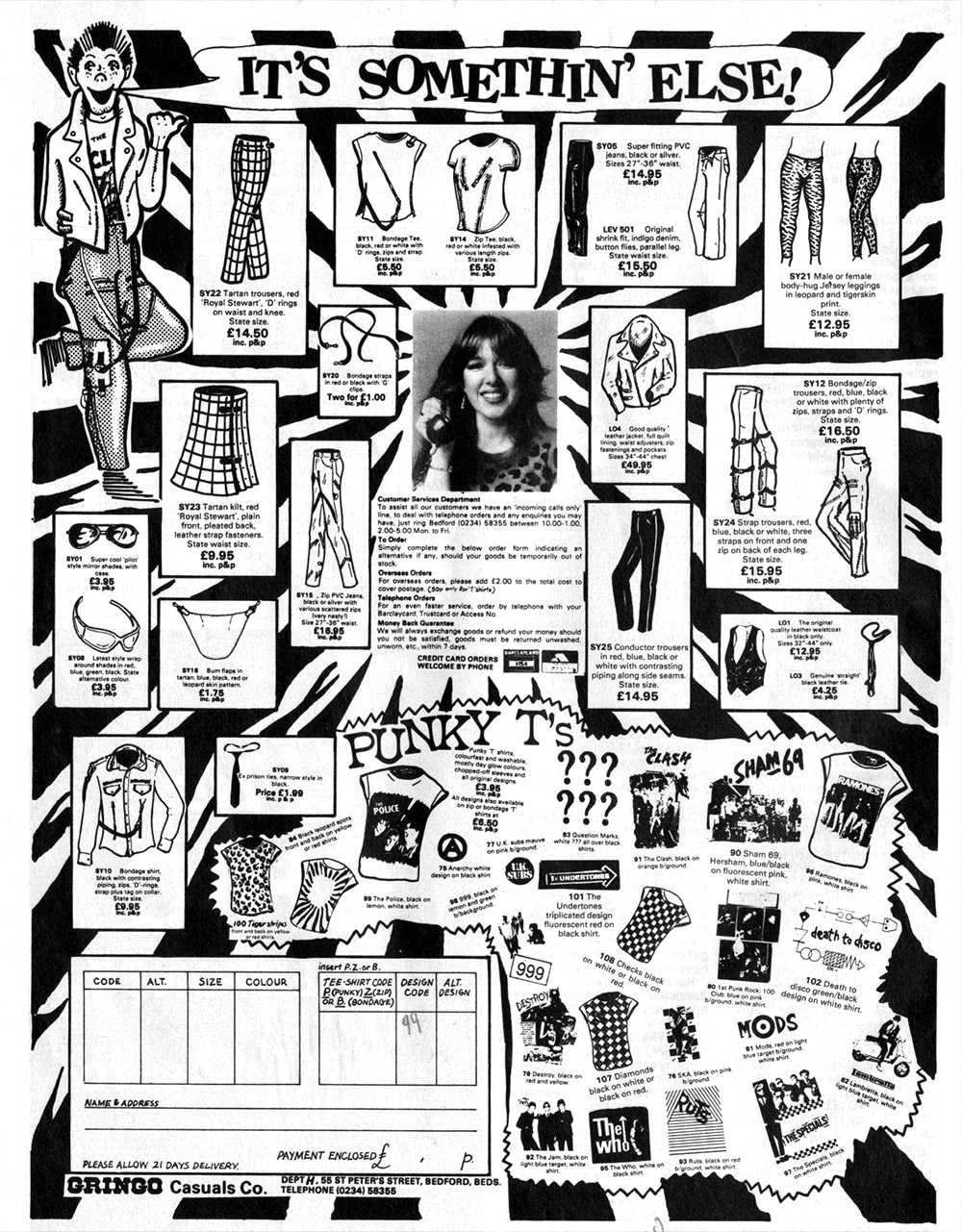 Gringos was clearly the Macy's for the punk/mod shopper.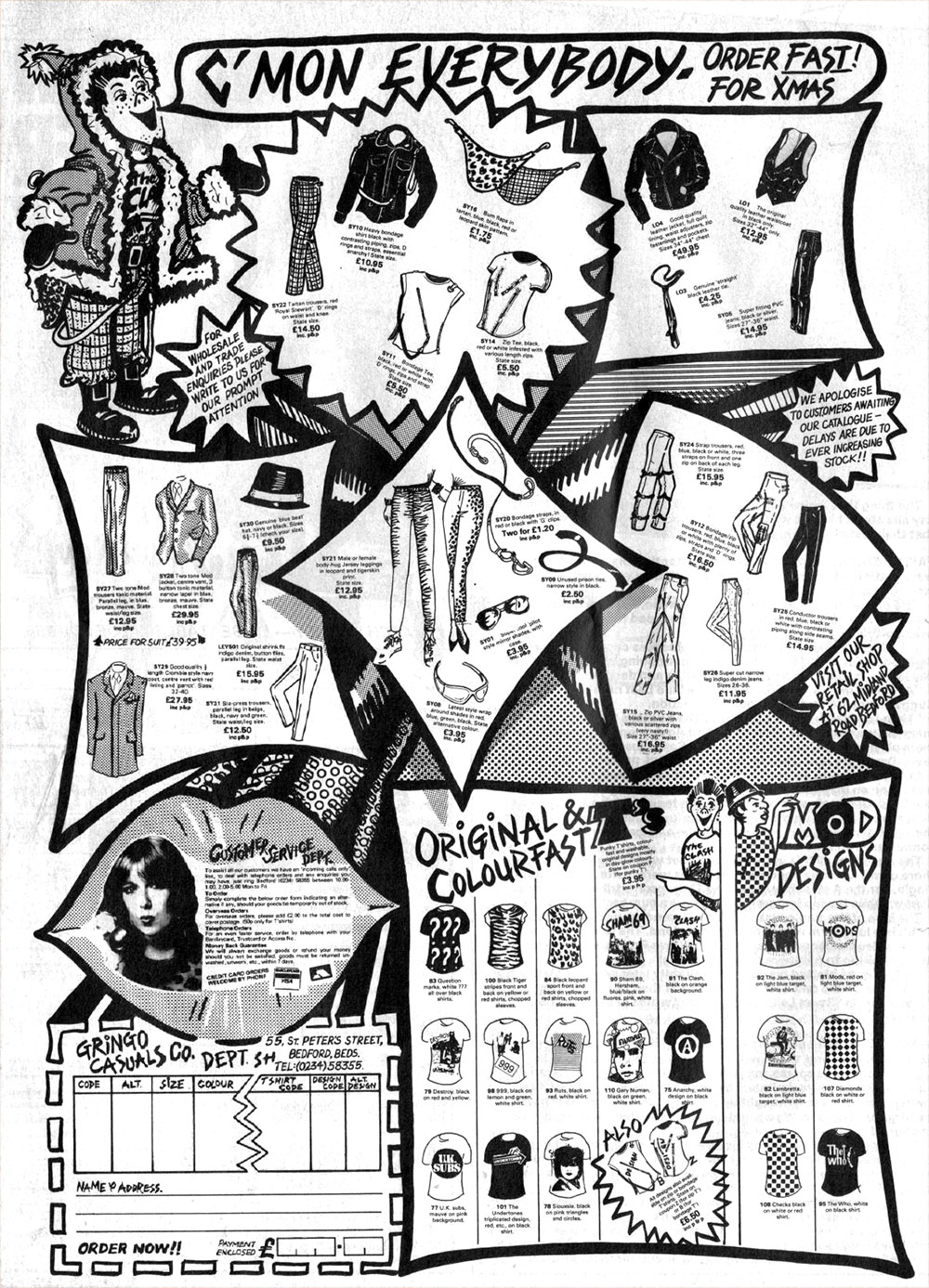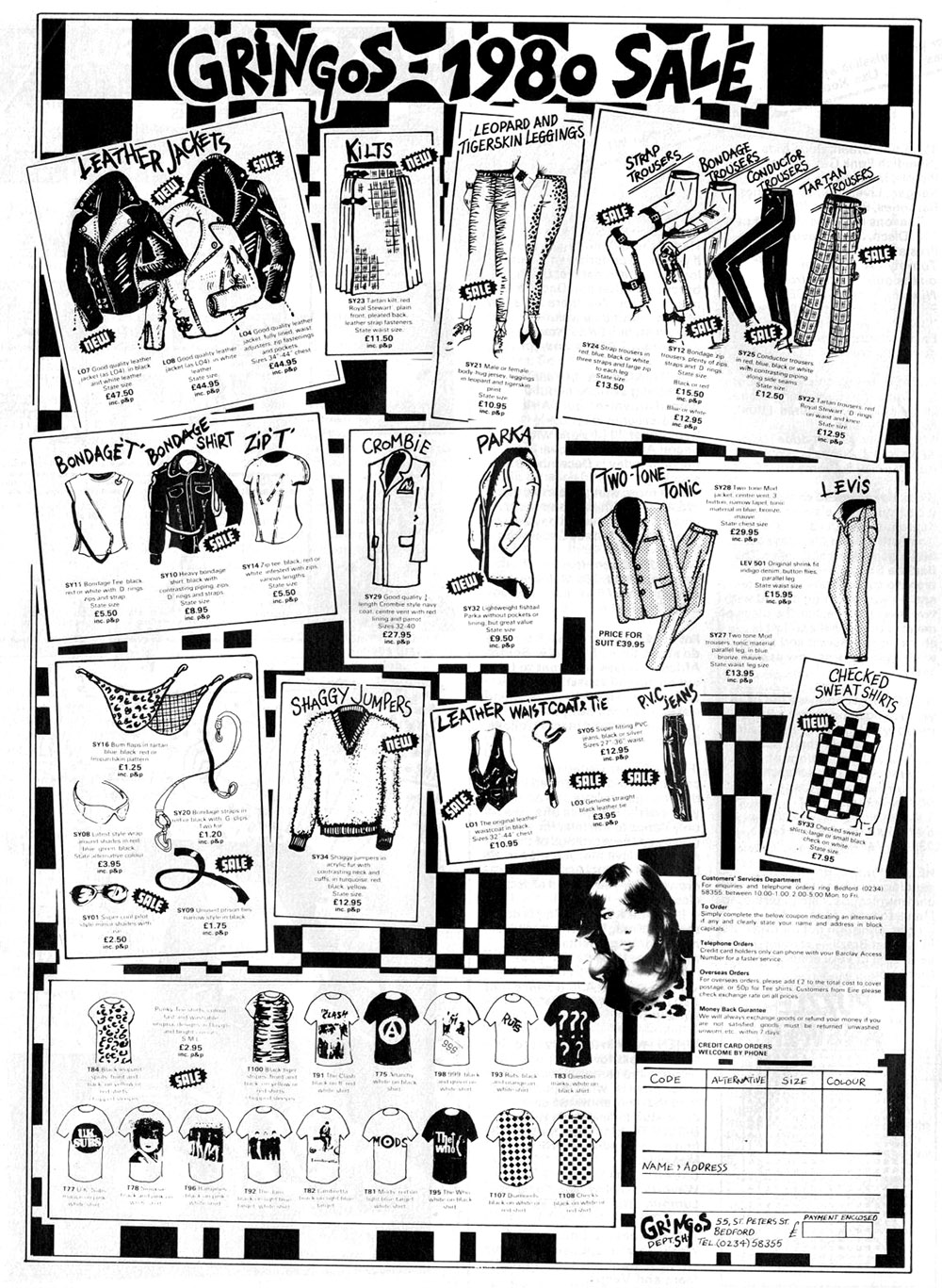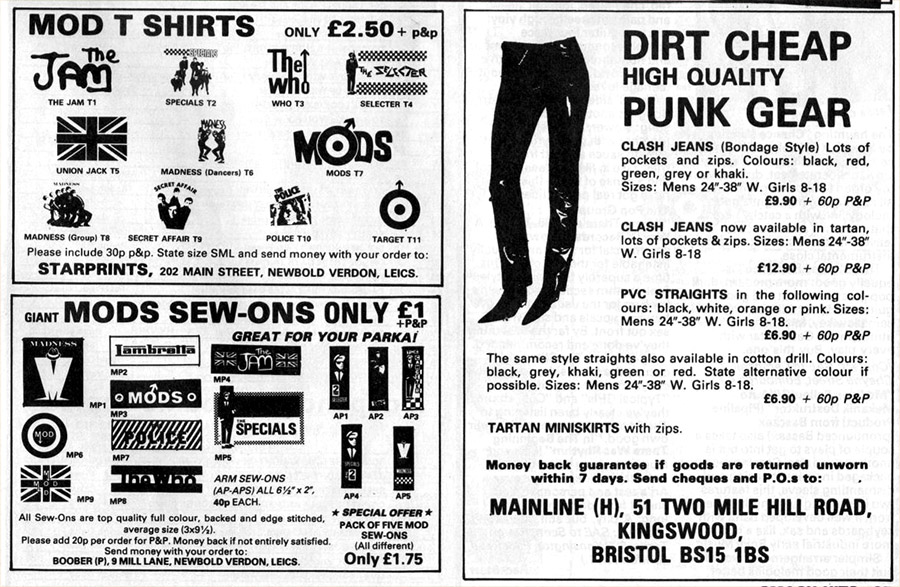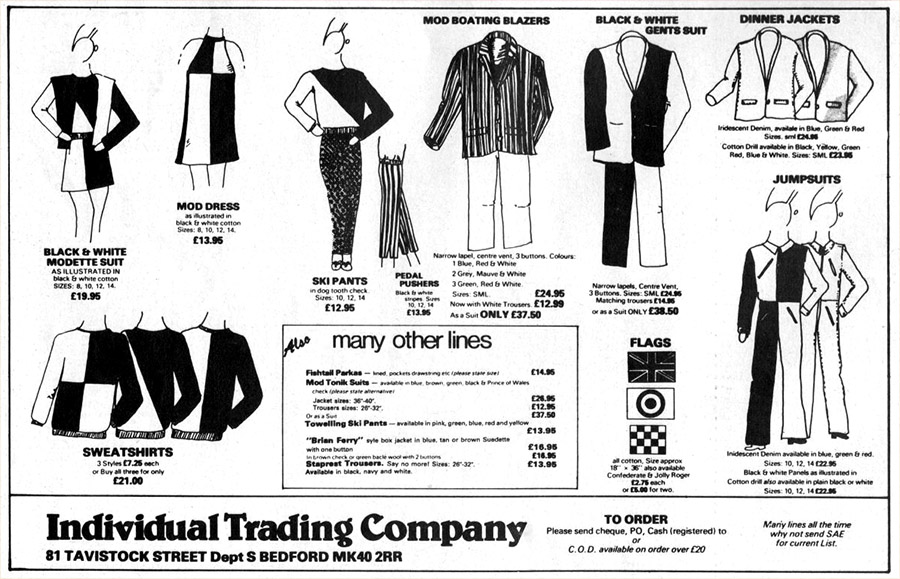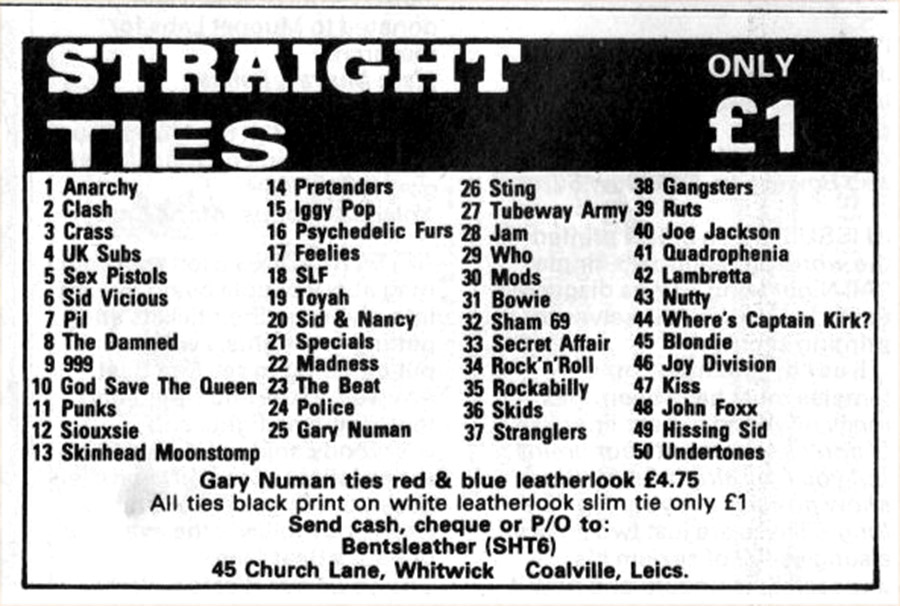 Does it get any cooler than a Tubeway Army narrow tie?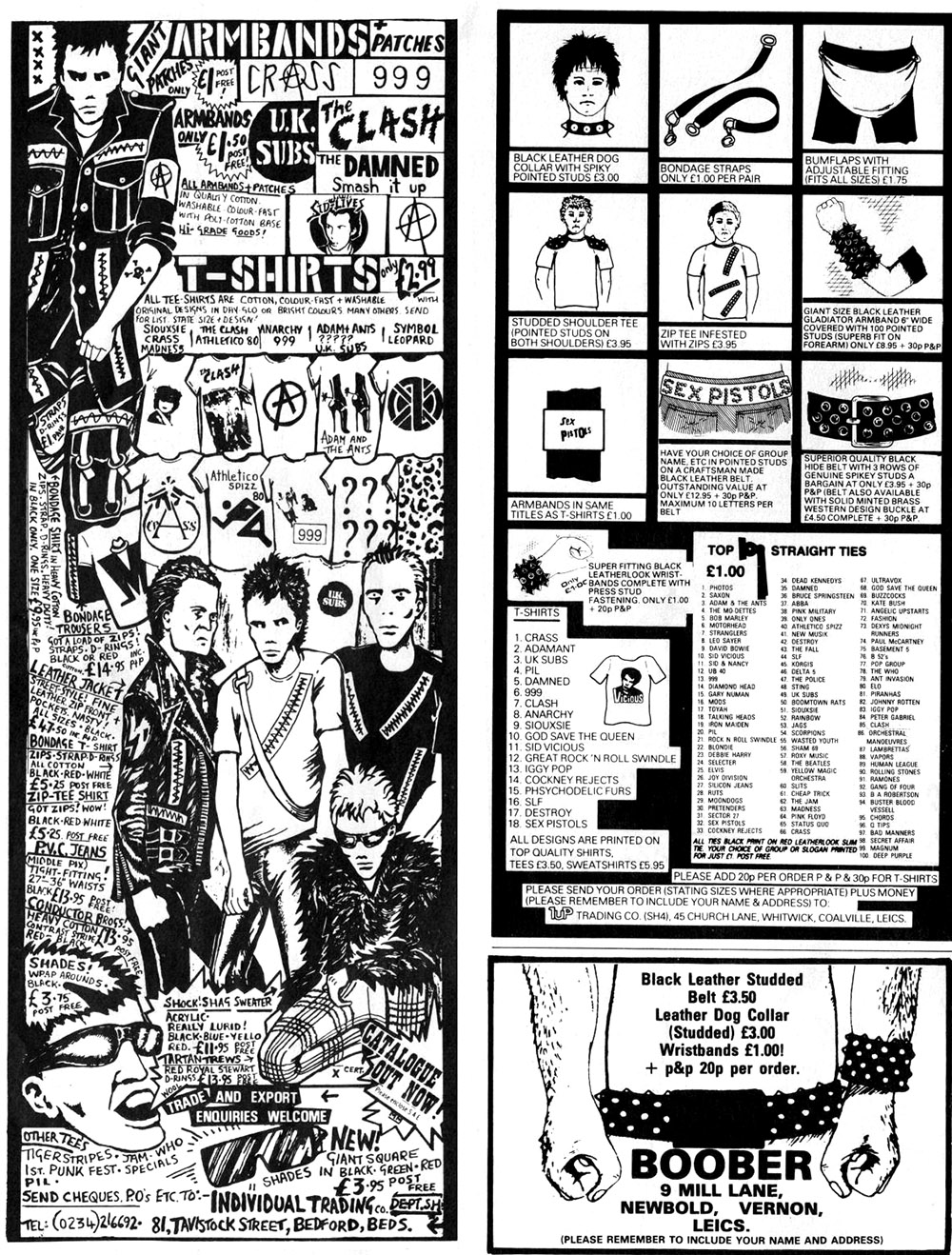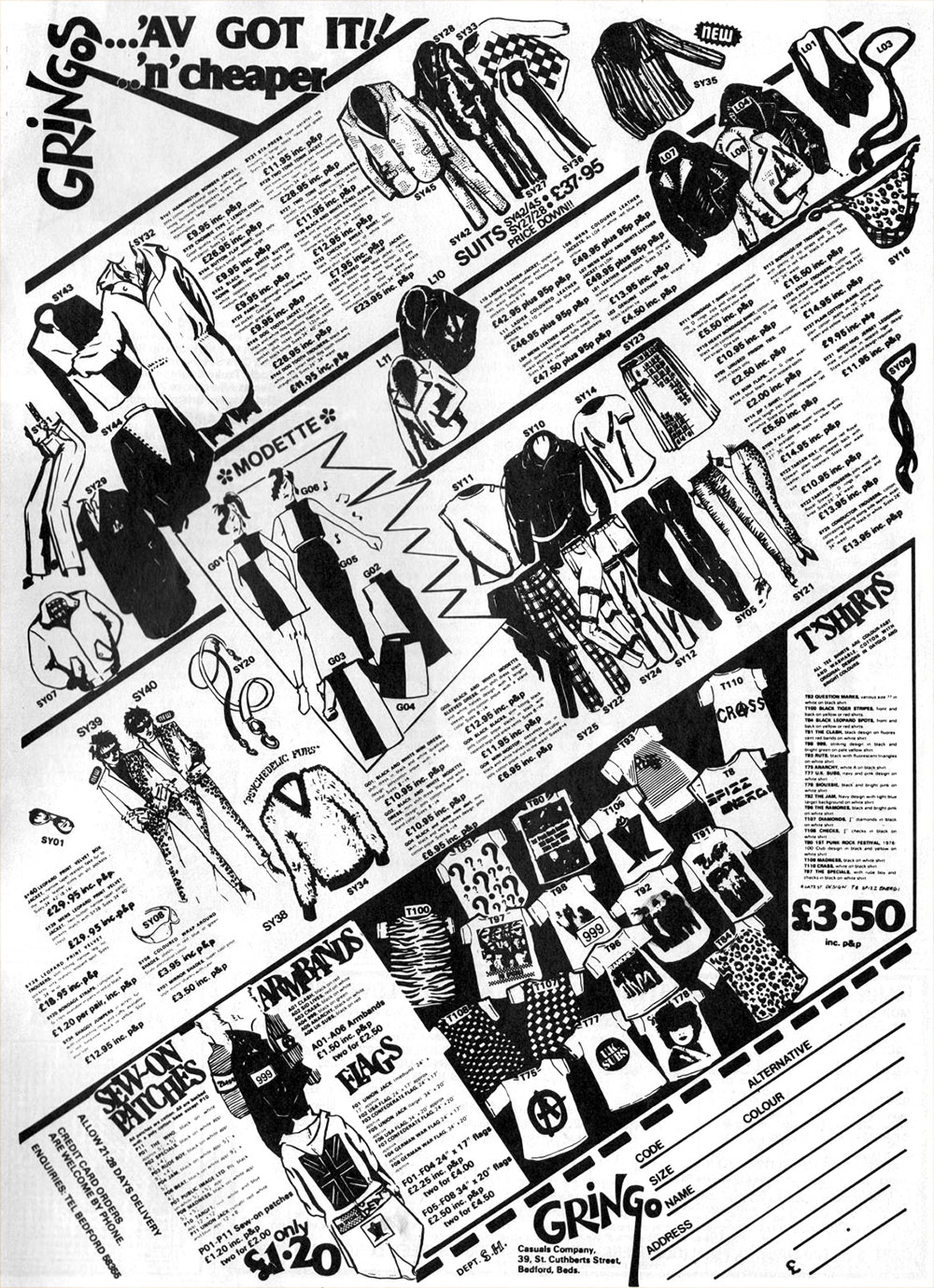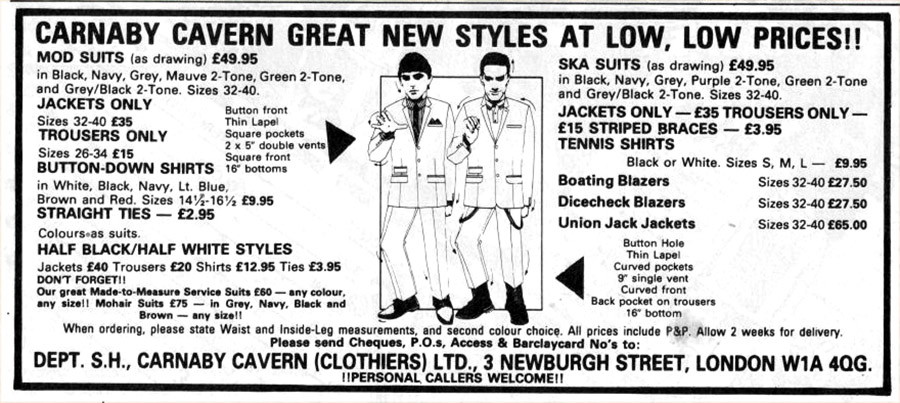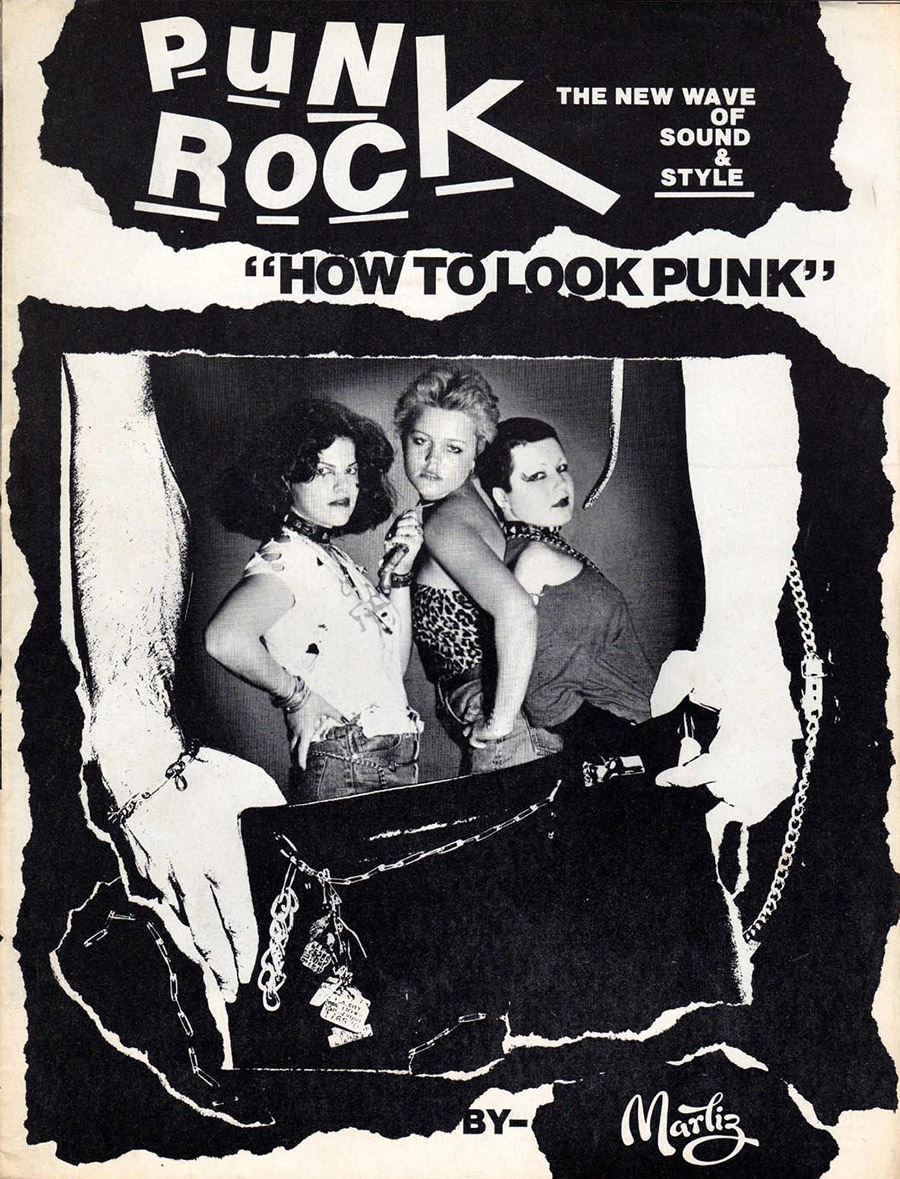 This ad is from just a few years earlier (1977) – no hint of a mod revival yet.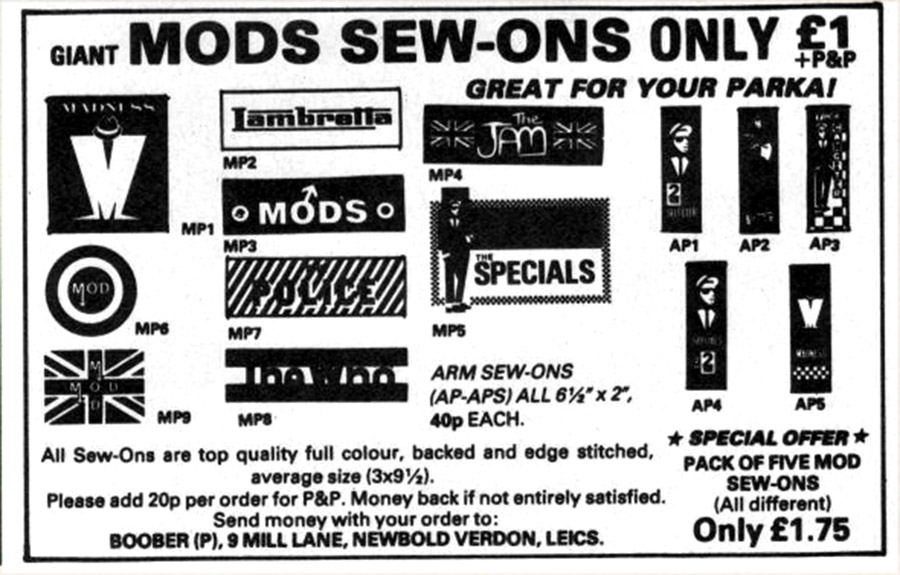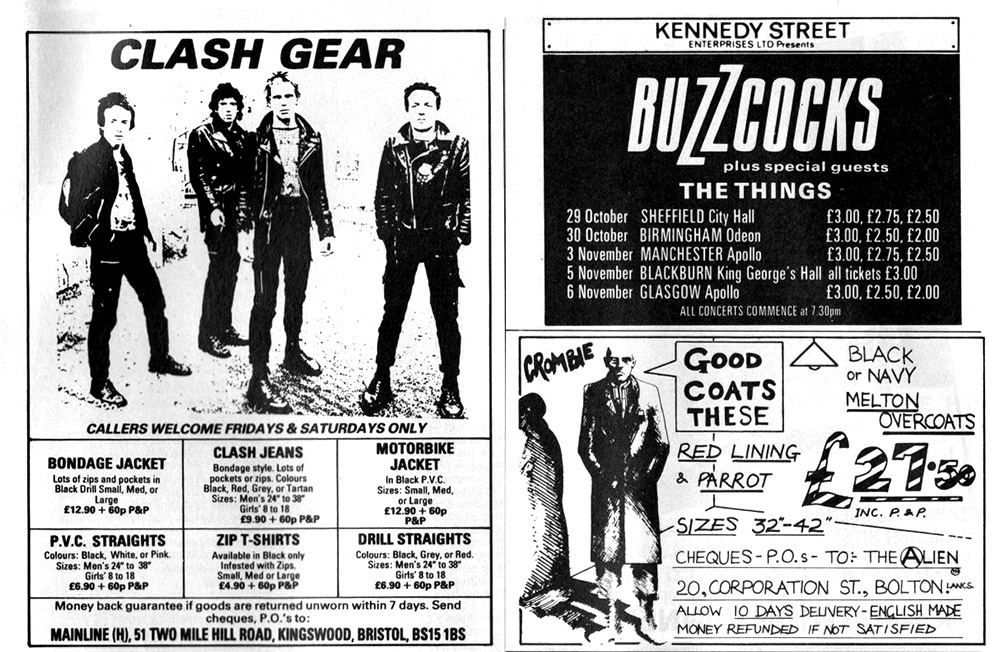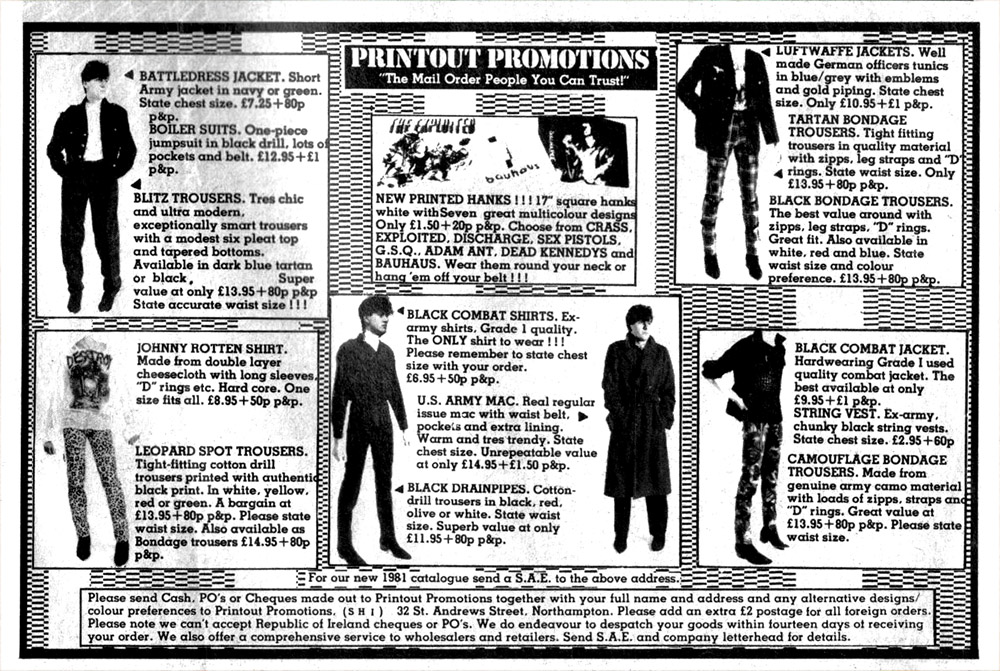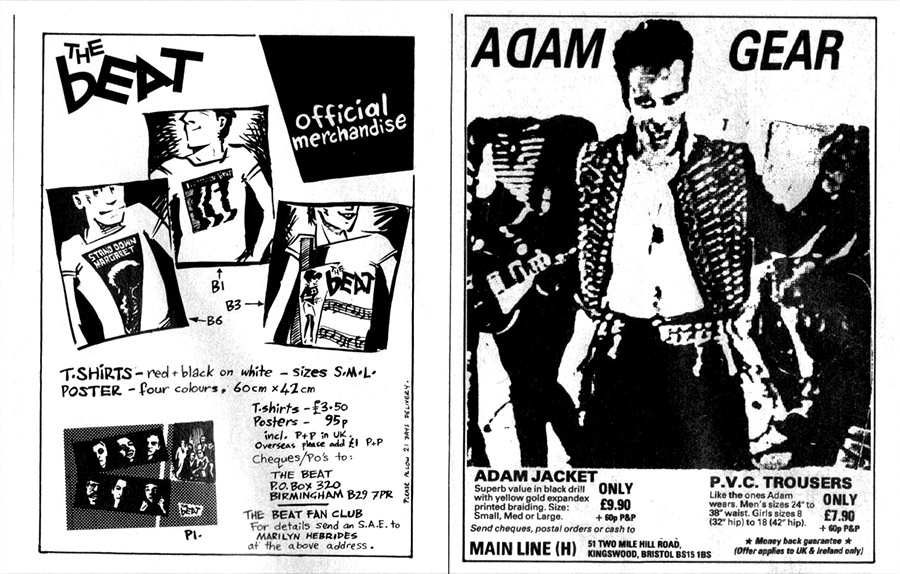 As cool as these fashions are (I mean – an Adam jacket with PVC trousers is the very quintessence of cool, right?) let's not forget that, while you're out shopping for zip t-shirts and "Sid Lives" arm bands, mom and dad are deeply worried…