"Clinging to the rocky Estérel, this palace has become my own bit of paradise. Its cellular forms have long reflected the outward manifestations of the image of my creations. It is a museum where I exhibit the works of contemporary designers and artists."

– Pierre Cardin on Palais Bulles (Bubble Palace)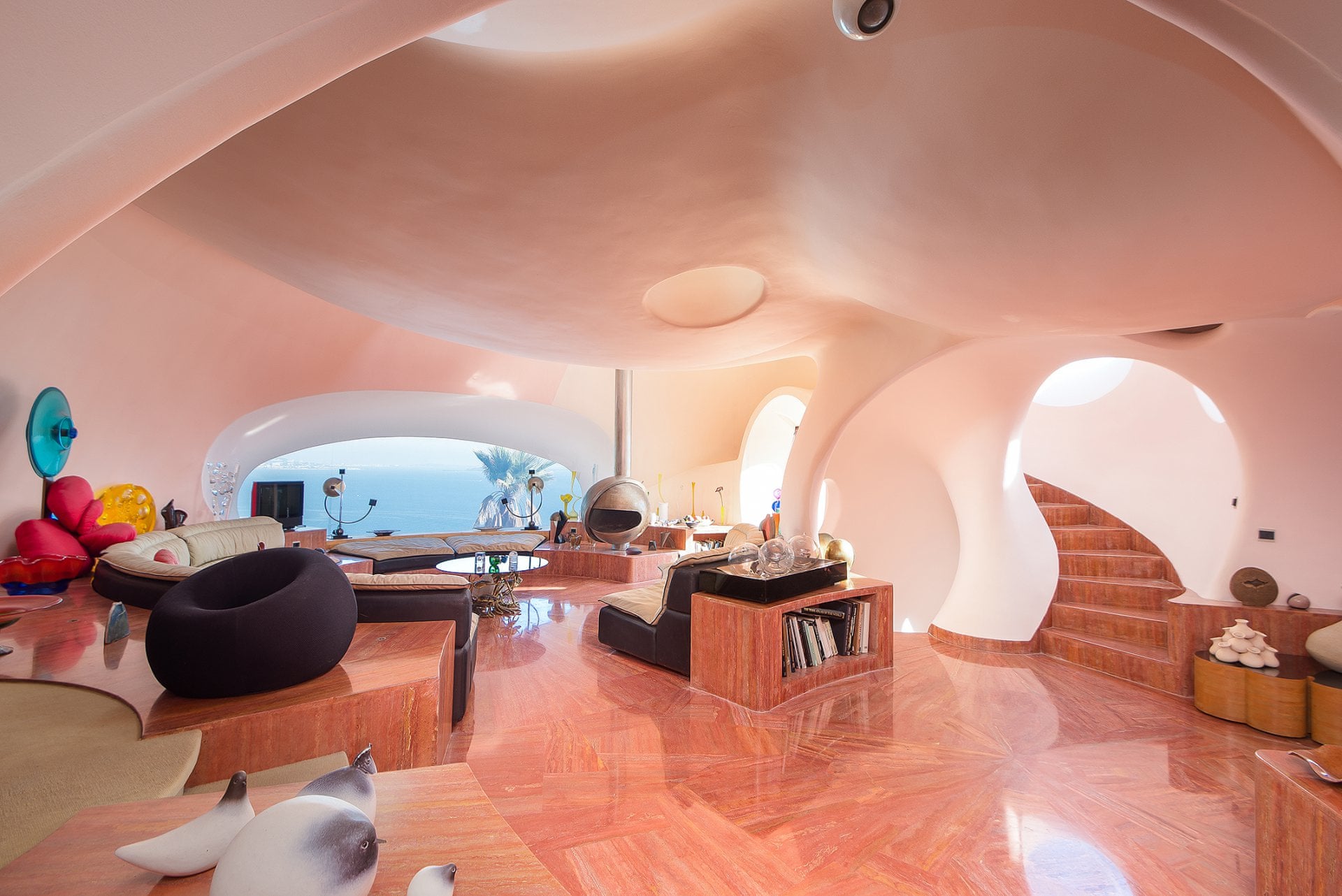 Italian-born fashion designer Pierre Cardin (2 July 1922 – 29 December 2020) created space-age designs in wool and poured women and men inside them. A love of movement, shape and architecture is evidenced not just in Cardin's clothing but also his buildings, like the retro-futuristic 60-storey Palais Lumière he wanted built in Venice (it was shelved in 2013) and his home at Théoule-sur-Mer on the Côte d'Azur near Cannes, the red-hued, pustular Palais Bulles.
Constructed between 1975 and 1989 by Hungarian architect Antti Lovag, Bubble Palace sprawls over six levels on a rolling rocky outcrop of the volcanic Massif de L'Esterel.
Cardin bought the place as a holiday home in 1992 after the death of its original French owner, Pierre Bernard. He transformed it into a 10-bedroom "architectural folly" of interconnected terracotta igloos, and for two decades hosted parties and fashion events at the 10-bedroom mansion.