Stand up, ye spellers, now and spell;
spell phenakistoscope and knell:
Or take some simple word as chilly,
Or gauger,
Or the garden lily…

– Anon, 19th Century, The Spelling Class, Maitland Mercury and Hunter River General Advertiser, (NSW Australia) 8 January 1891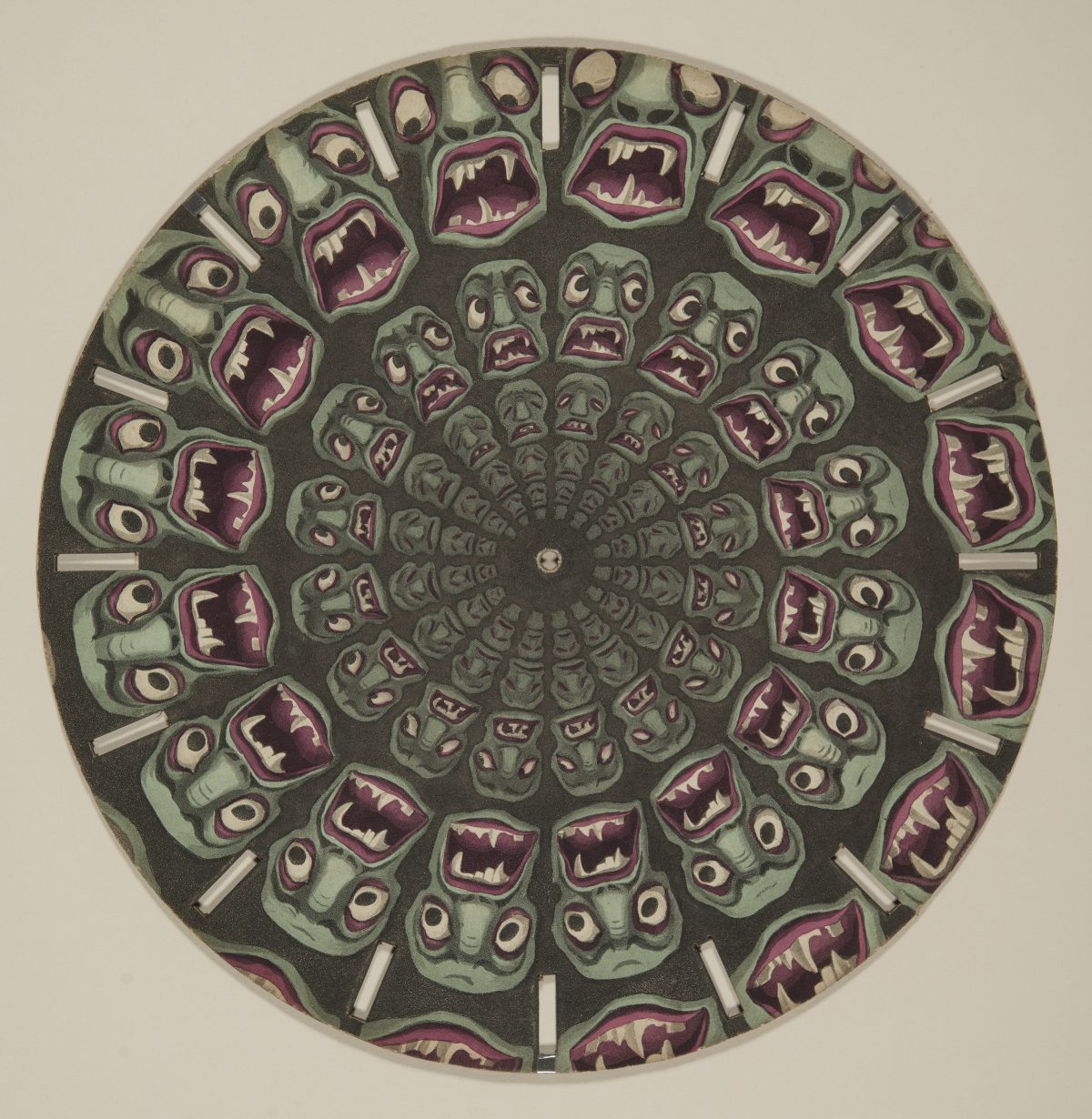 The etymology of phenakistiscope indicates a name bedded in the ancient Greek for cheat, deceiver (φενακιστής; phenakistḗs). A phenakistoscope is an optical illusion, an early animation device designed independently in 1832 by Joseph Plateau (14 October 1801 – 15 September 1883) in Brussels and Simon von Stampfer (26 October 1792 – 10 November 1864) in Berlin, the latter naming his invention the Stroboscope. Neither Phenakistiscope nor Stroboscope were names that slipped off the tongue, and were soon mass-produced as Phantasmoscope, Optical Illusion Disc, Fantscope and Magic Wheel, among others. The aim was to make give static images the appearance of movement. The result was pleasing patterns, kaleidoscopic and geometric, and visually poetic short stories.
So how was it done? The phenakistoscope consisted of two discs mounted on a single axis. The first disc had slots around the edge, and the second contained drawings of successive action, drawn around the disc in concentric circles. Both the phenakistoscope's discs spun in the same direction. When viewed in a mirror through the first disc's slots, the pictures on the second disc appeared to move. These discs were interchangeable and various scenarios illustrating movement were available.
The phenomena can, at least in part, be attributed to 'persistence of vision'. "The human eye and brain can only process 10 to 12 separate images per second, retaining an image for up to a fifteenth of a second," notes Future Learn. "If a subsequent image replaces it in this period of time it will create the illusion of continuity."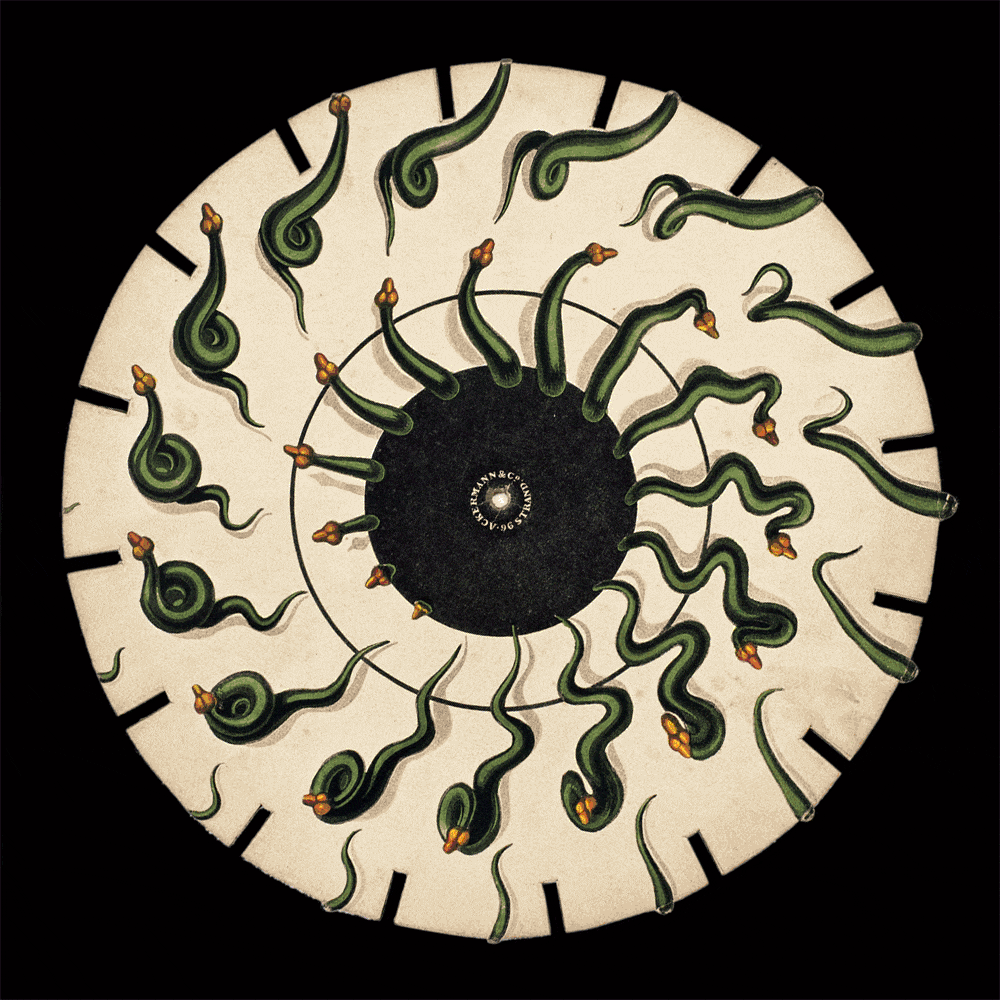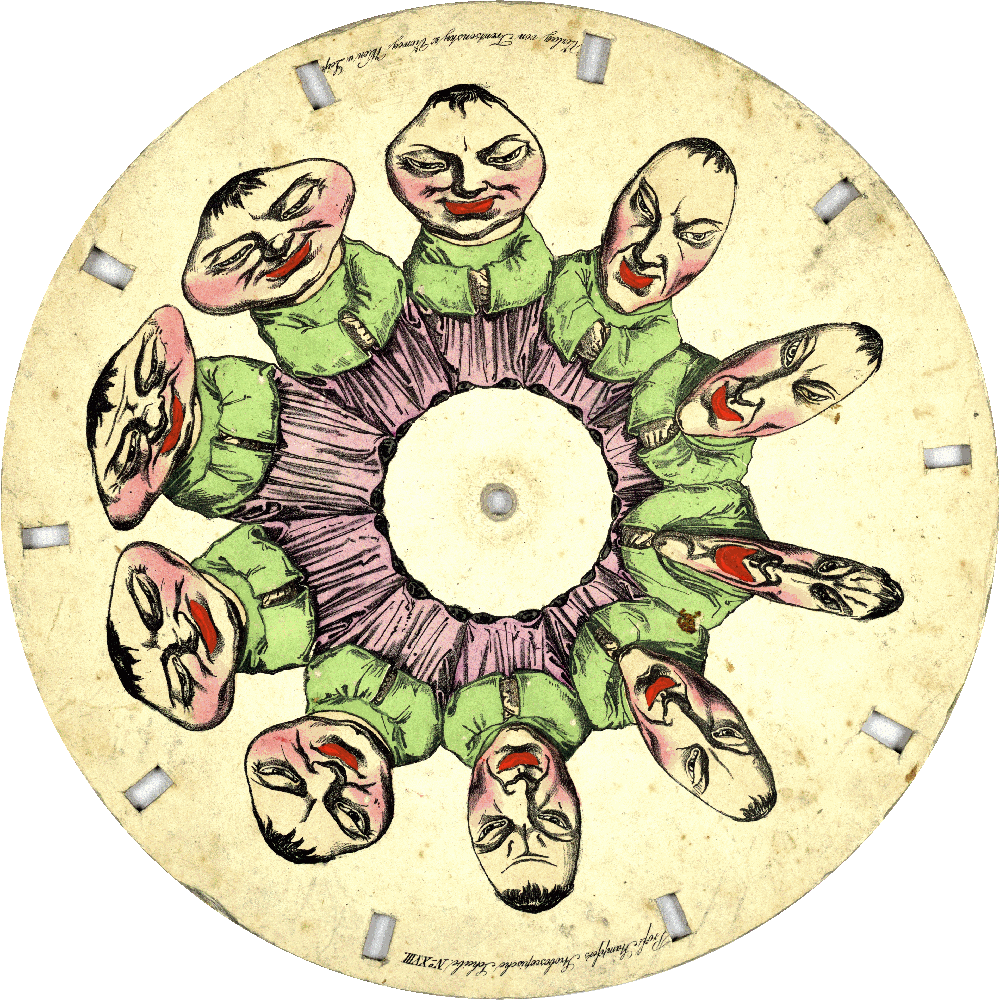 C lick this link and thanks to the George Eastman Museum you can make a Phenakistoscope.
Lead Image: Fantascope disc – Lithograph with hand coloring, mounted to card stock, at Museum of Fine Arts, Boston.
Via: Collector Richard Balzer, McLean's Optical Illusions or Magic Panorama,1833. Images from a story originally published in 2013.