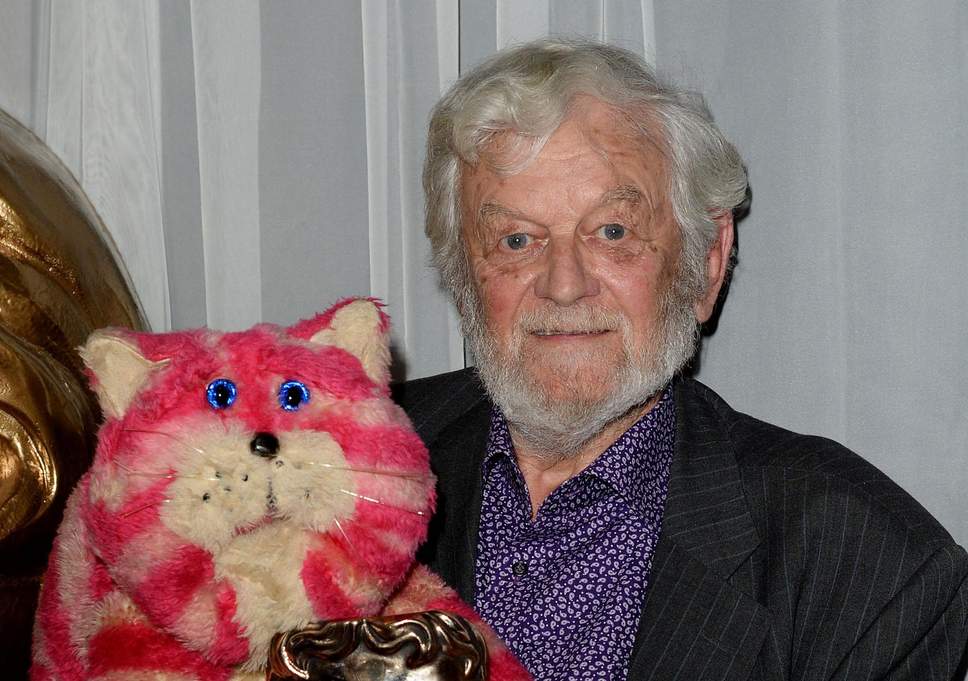 Peter Firmin (1928-2018) co-created Bagpuss, The Clangers, Basil Brush, Ivor the Engine, Pogles Wood and Noggin the Nog. You might not know the man, but every Briton who grew up in the 1970s knows his work. In 1999, Bagpuss was voted the most popular BBC children's programme ever made.
It was a family affair. Mr Firmin's wife Joan made Bagpuss' paws and knitted the original Clangers. Their daughter Emily played Bagpuss' owner, also called Emily, who places the saggy old cloth cat in her shop window. The shop doesn't sell anything. Each week Emily brings Bagpuss objects to mend and repair. Bagpuss wakes up, explores the new find with his pals and then after so much talk and hard looking drifts back to sleep.
Only 13 episodes were ever made (12 February 1974 and ran to 7 May 1974). Each one if wonderful. "We were never trendy," said Peter Firmin in 2014. "We did what we thought was right. If you're never trendy, you never go out of fashion…
"We were earning a living. Oliver [Postgate] and I were working on our own with a few helpers and we just had to keep going. There wasn't an enormous fortune to be made because the budgets were pretty small in those days. We just had to keep coming up with ideas. We never thought that we were producing things for generations to come."
"Oliver came up with the first stories – Alexander the Mouse and Ivor, things like that – and, later on, Noggin was my idea, and Bagpuss. Just the characters, mind you; he wrote the stories. Because we worked together so well, they just seemed to work. And we weren't working for a committee. Nowadays, they have to have things very carefully vetted with lots of input from other people; whereas we were allowed to do what we thought was best. Considering how primitive our methods were and how homemade everything was, it's amazing that they've lasted so long and people still remember them."
– Peter Firmin
The words spoken by Oliver Postgate (12 April 1925 – 8 December 2008) are familiar to so many of us:
Once upon a time
Not so long ago
There was a little girl and her name was Emily
And she had a shop

There it is
It was rather an unusual shop because it didn't sell anything
You see, everything in that shop window was a thing that somebody had once lost
And Emily had found
And brought home to Bagpuss
Emily's cat Bagpuss
The most Important
The most Beautiful
The most Magical
Saggy old cloth cat in the whole wide world

Well now, one day Emily found a thing
And she brought it back to the shop
And put it down in front of Bagpuss
Who was in the shop window fast asleep as usual
But then Emily said some magic words

Bagpuss, dear Bagpuss
Old fat furry cat-puss
Wake up and look at this thing that I bring
Wake up, be bright
Be golden and light
Bagpuss, Oh hear what I sing

And Bagpuss was wide awake
And when Bagpuss wakes up all his friends wake up too
The mice on the mouse-organ woke up and stretched
Madeleine, the rag doll
Gabriel, the toad
And last of all, Professor Yaffle, who was a very distinguished old woodpecker
He climbed down off his bookend and went to see what it was that Emily had brought

[And then…]

Bagpuss gave a big yawn, and settled down to sleep
And of course when Bagpuss goes to sleep, all his friends go to sleep too
The mice were ornaments on the mouse-organ
Gabriel and Madeleine were just dolls
And Professor Yaffle was a carved wooden bookend in the shape of a woodpecker
Even Bagpuss himself once he was asleep was just an old, saggy cloth cat
Baggy, and a bit loose at the seams
But Emily loved him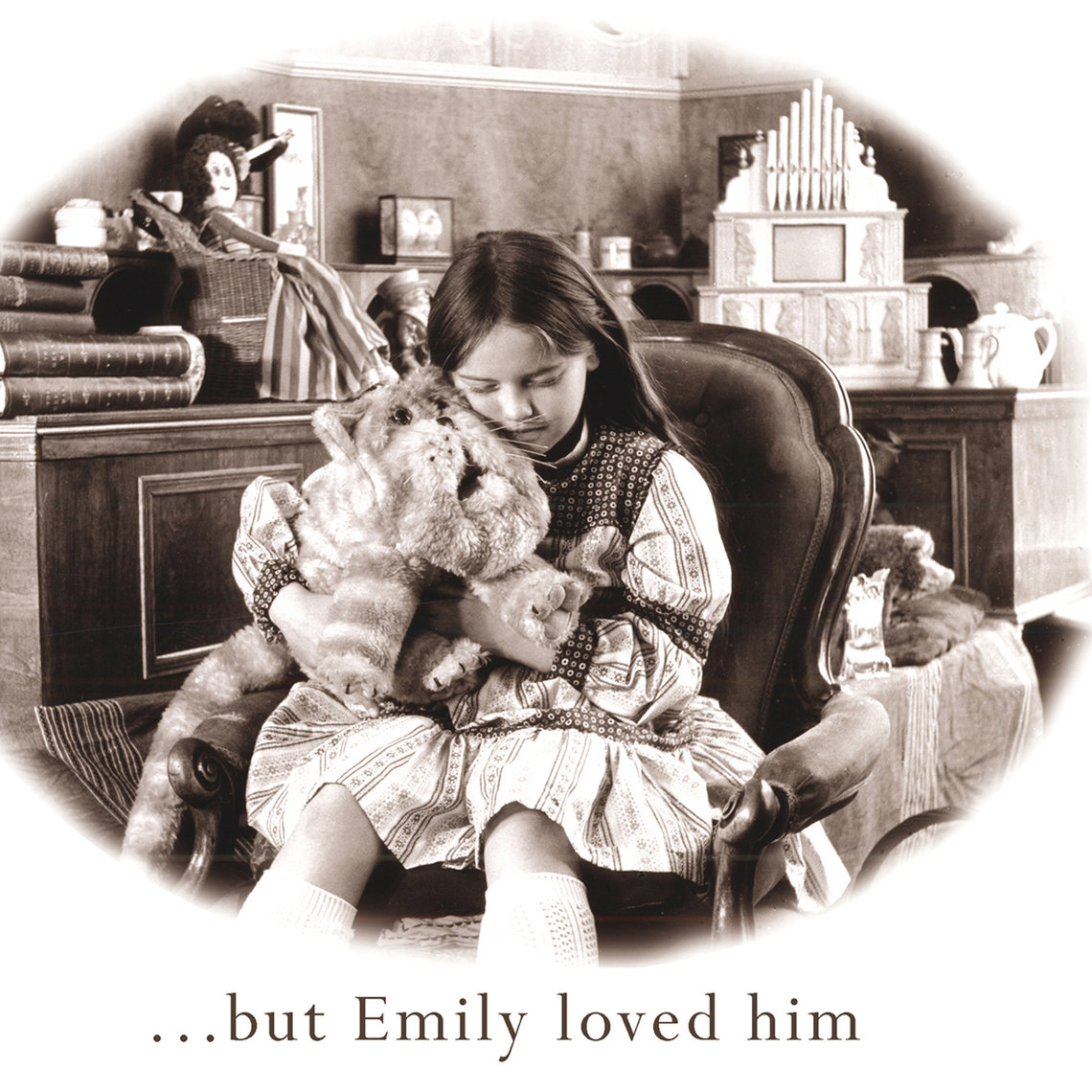 The Clangers are aliens living on small blue planet. They live in caves protected by saucepan lids – the noise of the lids gives the Clangers their name.
As for Mr Firmin:
Born in Harwich in 1928, he trained at the Colchester School of Art and, after a period of National Service in the Navy, he went on to attend the Central School of Art and Design. it was while teaching there that he met Mr Postgate with whom he formed Smallfilms.

In 2016, in an interview with the BBC at the unveiling of an exhibition of his work, Mr Firmin said of his relationship with Mr Postgate: "He wrote and imagined things and I brought them to life as pictures."

He said: "We sometimes disagreed, but generally we agreed in the end as we had the same sort of taste and, also, we both rather liked the idea of gentle stories where there was no aggression really and everyone was rather happy, gentle and content."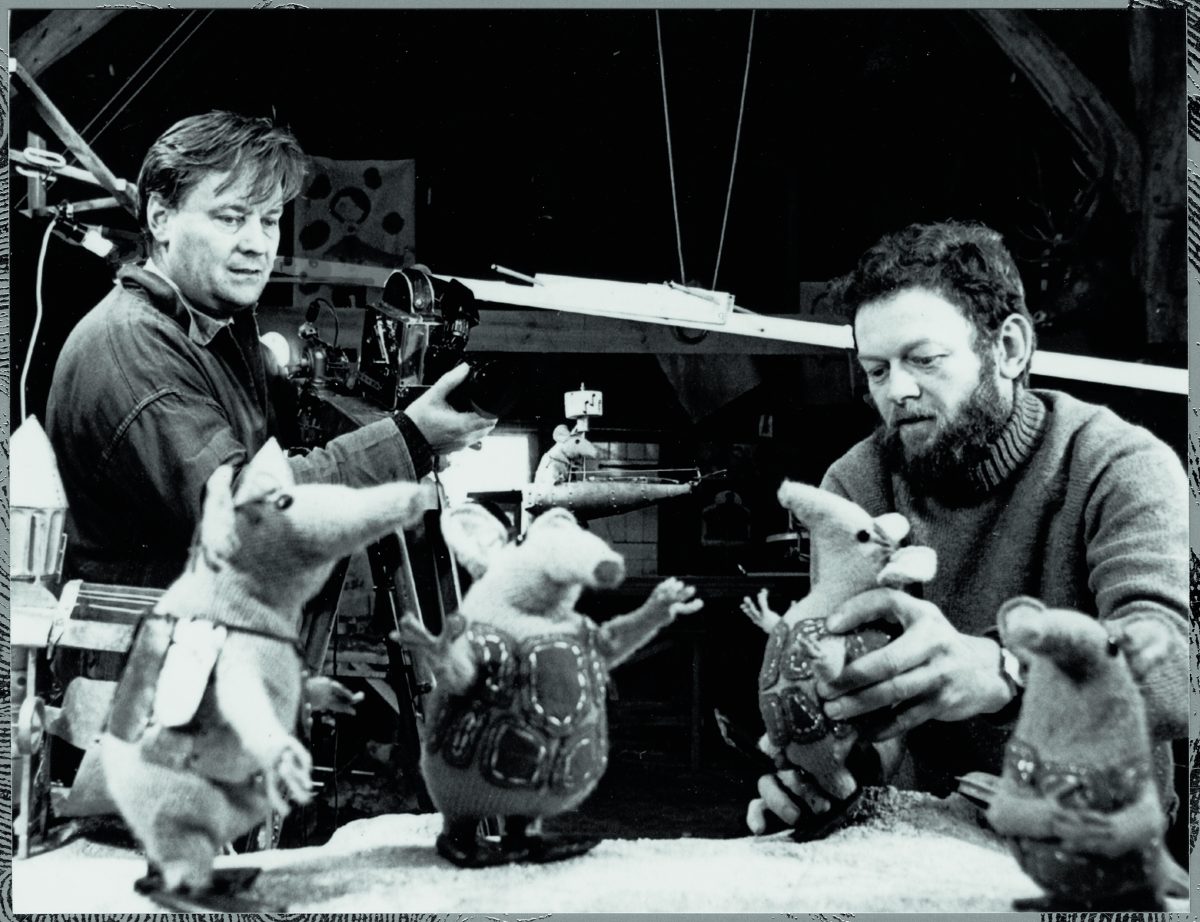 Mr Firmin was no fan of computer generated imagery. "I hate CGI faces on humans because you look in the eyes and there's nothing there. There's no soul."
In 1974, his knitted Clangers with their black button eyes held an election. The General Election was taking place in the UK and far, far away The Clangers were asking you to Vote Froglet.
The BFI:
On a small blue planet far away, it's polling day for the Clangers! Coinciding with 1974's general election, this episode sees narrator Oliver Postgate trying to persuade the ever-popular woolly creatures of the merits of party politics. But the Clangers aren't taken with the prospect of a society ruled by one group – even though the Soup Dragon stands for election on a 'free soup for all' ticket.

Oliver Postgate provides the voice of the narrator who, uniquely in this episode, engages in conversation with the Clangers. Their responses were adapted from the written script and played on swannee whistles by Stephen Sylvester and Oliver Postgate, as usual, while the music was composed by Vernon Elliott. This was the final in the original series of The Clangers which ran for 27 episodes from 1969-74.
Lead image: Peter Firm collects his BAFTA – The British Academy Children's Awards, London, Britain – 23 Nov 2014.