In 1967, deep into the Summer of Love, James Jowers (American b. 1938) took these pictures of people in and around New York City's Tompkin's Square Park, a public space in the Alphabet City are of Manhattan's East Village.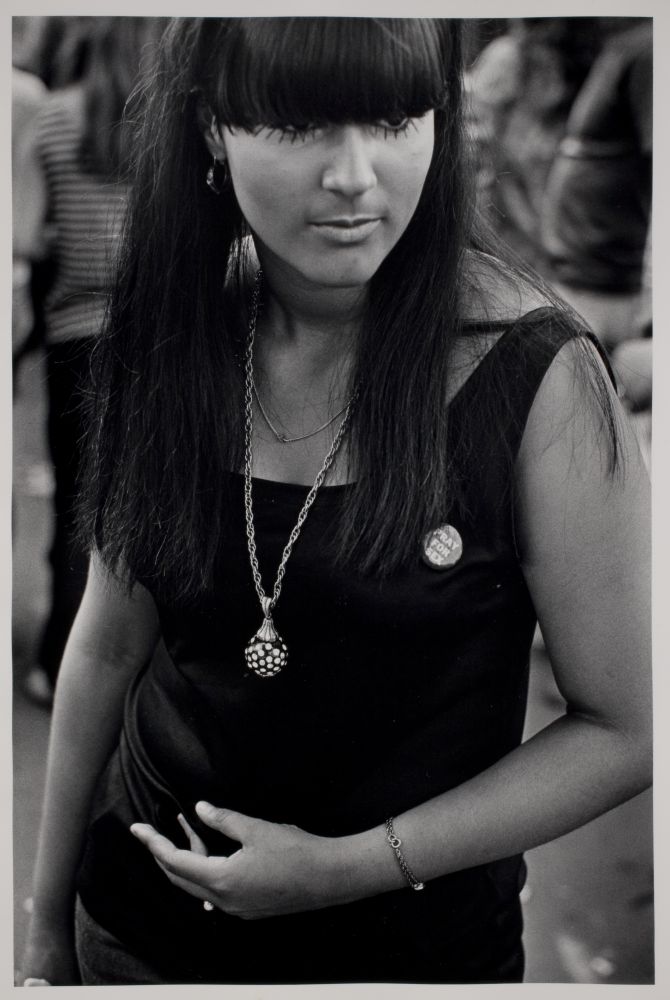 On June 1 1967, the Grateful Dead played a concert in the park. A June 8, 1967 Village Voice article tells us (via):
June began on Thursday, and the Grateful Dead were in town, and, despite some rumble rumors from the Puerto Ricans, the prospects for peace looked promising.  A happy, scruffy parade of 80 marched down St. Mark's Place, complete with police escort, to present the Dead with a white carnation key to the East Village, graciously accepted by Pigpen. And the Tompkins Square bandshell rocked with San Francisco glory until a noise complaint was lodged in the late afternoon. Rather than tune down, the Dead turned off.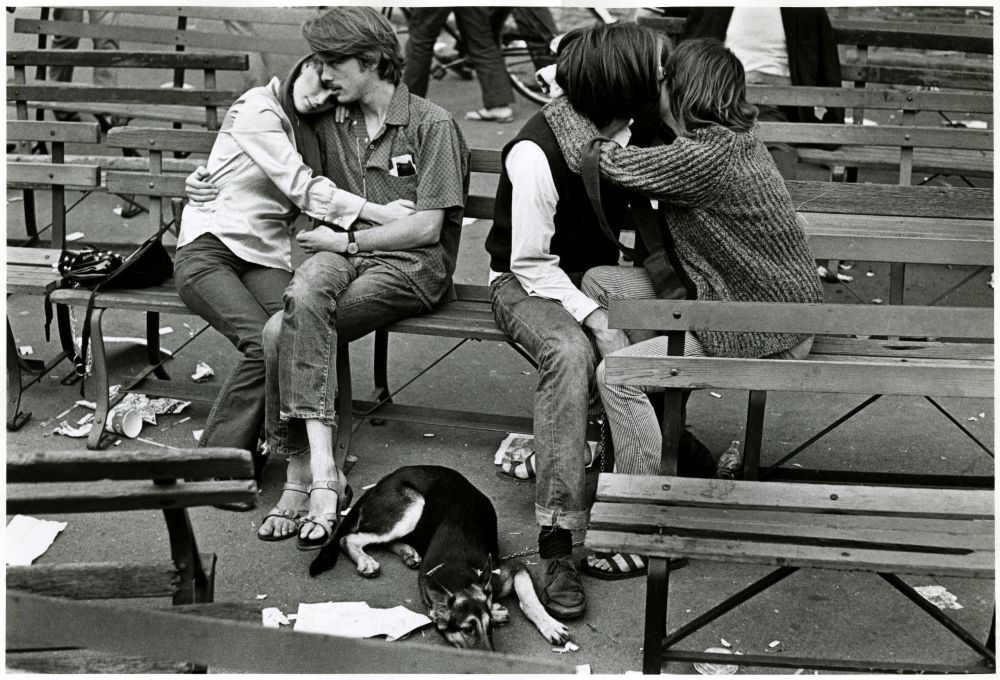 On Memorial Day, 1967, a resident's complaint about loud congas in the park brought the city's Tactical Police Squad to the square to confront a small group of people sitting on the grass. Furious at being greeted by defiant chants and linked arms, the police grabbed the guitars and shoved and clubbed the protesters. They arrested 38, charging them with disorderly conduct. A month later, on 30 >June 1967, the judge dismissed all charges, saying: 'This court will not deny equal protection to the unwashed, unshod, unkempt, and uninhibited.' Several days after the hippies had been arrested, other tensions surfaced in the square. There was a confrontation between hippies attending a concert at the bandshell and Latinos who demanded Latin instead of psychedelic music. The subsequent melee involved violence and property damage. The police, this time sensibly leaving their nightsticks behind, broke up the fight. To defuse the situation, Puerto Ricans and hippies, among them Linda Cusamano and Abbie Hoffman, proposed a concert of Latin music for the next night. The delegates from the two communities met with representatives of the Parks Department to plan the concert, which went off peacefully.
"At 31 I was older than the average runaway by some fifteen years but those who took an interest in building a youth community on the Lower East Side were all over 30. Like myself, they had run away from mainstream life and were eager to pass their insights on to younger kids, An IBM executive moved down from Westchester County and founded "Food," a commune whose purpose was to pass out free food in Tompkins Square Park. Actors created street theater groups. Lawyers volunteered time for serious busts. Medical students set up a street clinic. Careers had come to be seen as as strait jackets as the sound and smell of liberation filled the air. These were heady times." – Abbie Hoffman