In 1964 these were the penalties for sodomy, fornication, adultery, and cohabitation in the 50 US states and Washington, D.C. We've illustrated the horror with a June 1964 artilce from Life magazine. It introduced straights to the "sad" world of being gay.
Illinois had eliminated its sodomy laws in 1962—the first state to do so—giving activists hope they would be able to push more states to follow suit.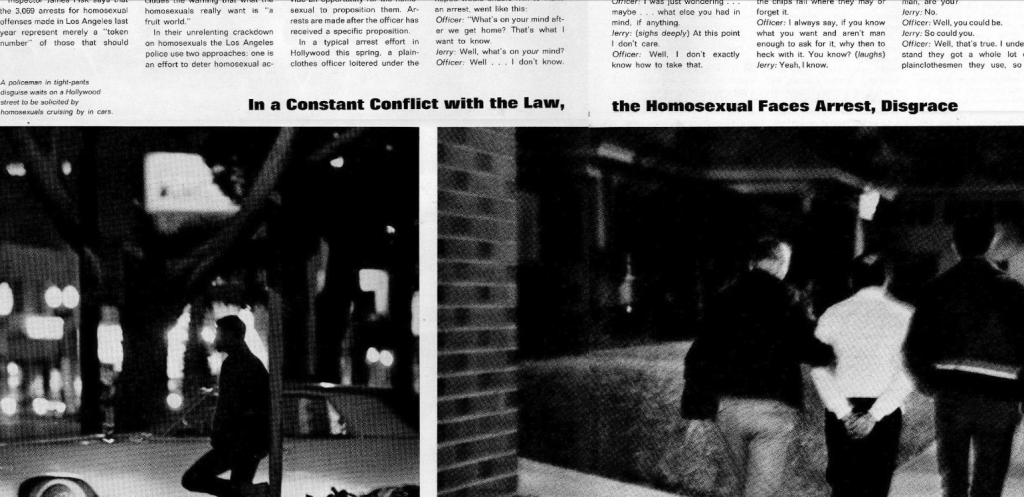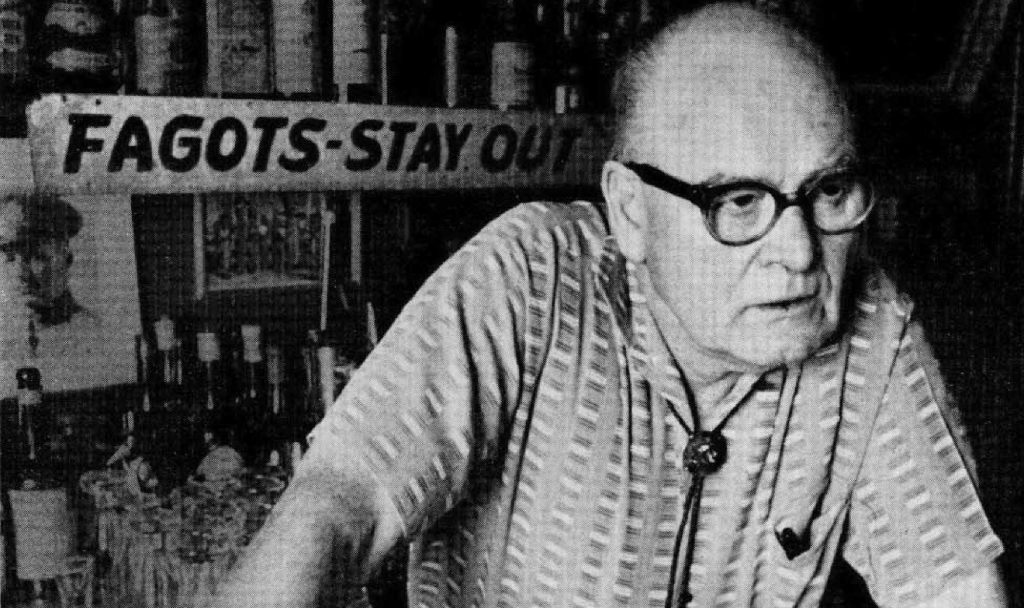 Jason Baumann writes:
The document details the penalties for "sex offenses" state by state in 1964, with "sodomy" carrying a range of penalties from 3 months in jail in New York to possible life in imprisonment in Nevada (which recently began issuing licenses for same sex marriages).  Sodomy laws in the United States were only finally struck down at a national level in 2003 following the Supreme Court's decision in Lawrence v. Texas, after decades of political activism by LGBT communities.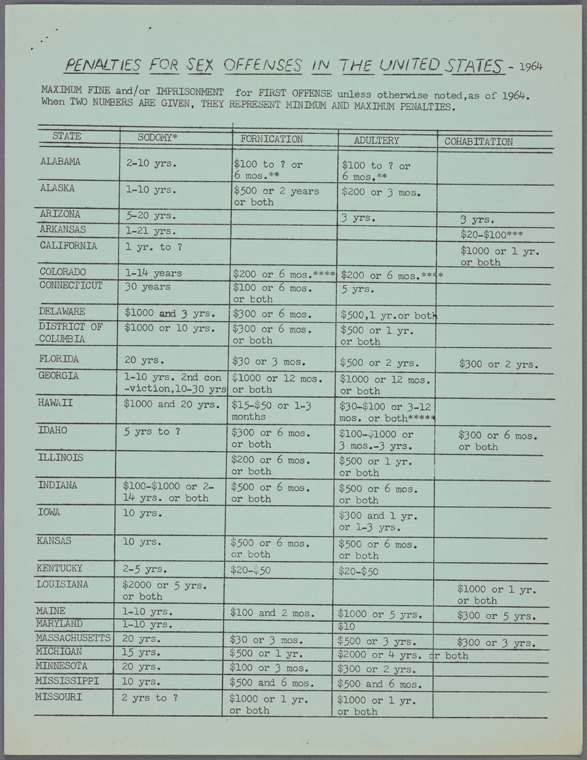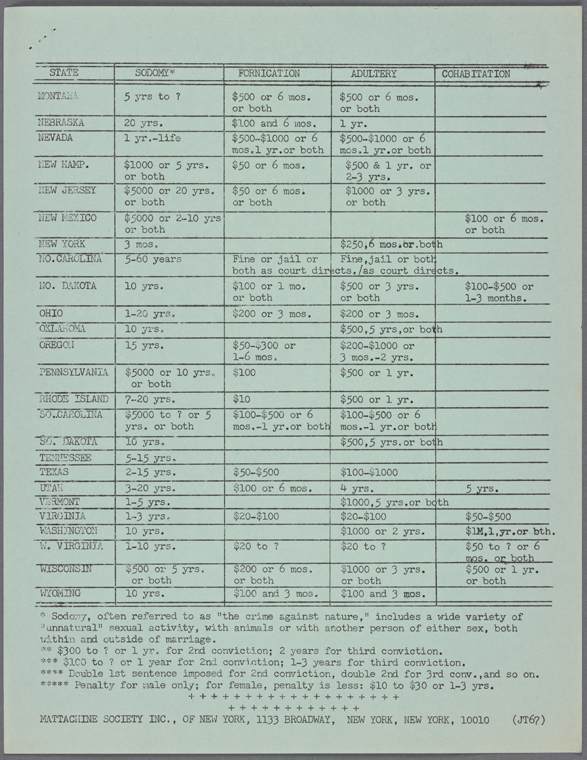 Spotter: Mattachine Society of New York at the New York Public Library,