AT Leiden University, Holland, Erik Kwakkel has been checking 13th and 14th Century for 'pen trials', "sketches, doodles, and practice strokes a medieval scribe would make while testing the ink flow of a pen or quill."
Kwakkel tells Colossal:
From a book historical perspective pen trials are interesting because a scribe tends to write them in his native hand. Sometimes, when they moved to a different writing culture (another country or religious house) they adapted their writing style accordingly when copying real text—books. The trials, however, are done in the style of the region they were trained in, meaning the individuals give some information about themselves away.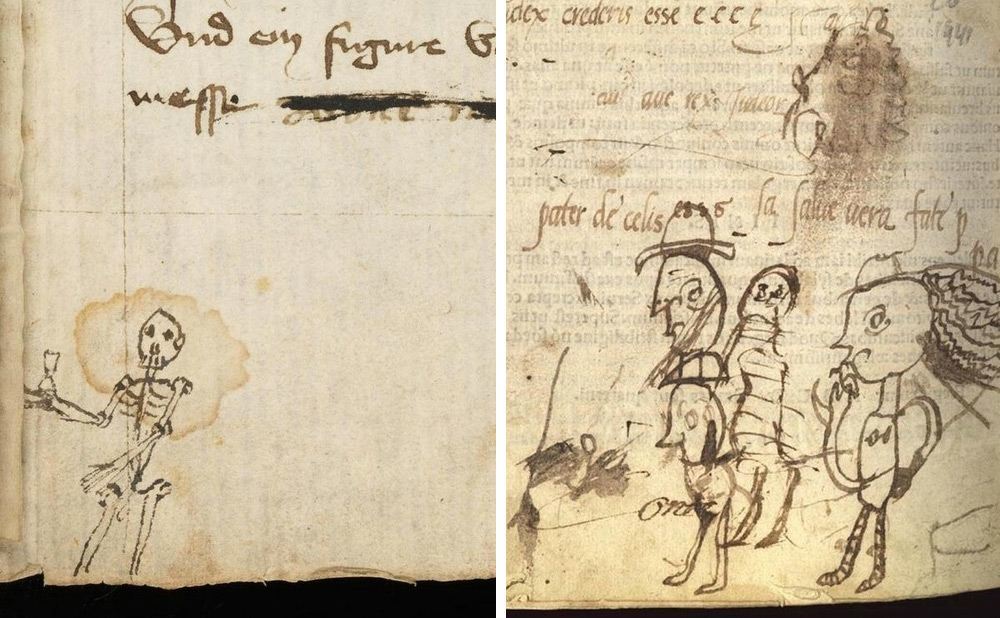 Frollow Kwakkel on Twitter. He blogs at medievalbooks.