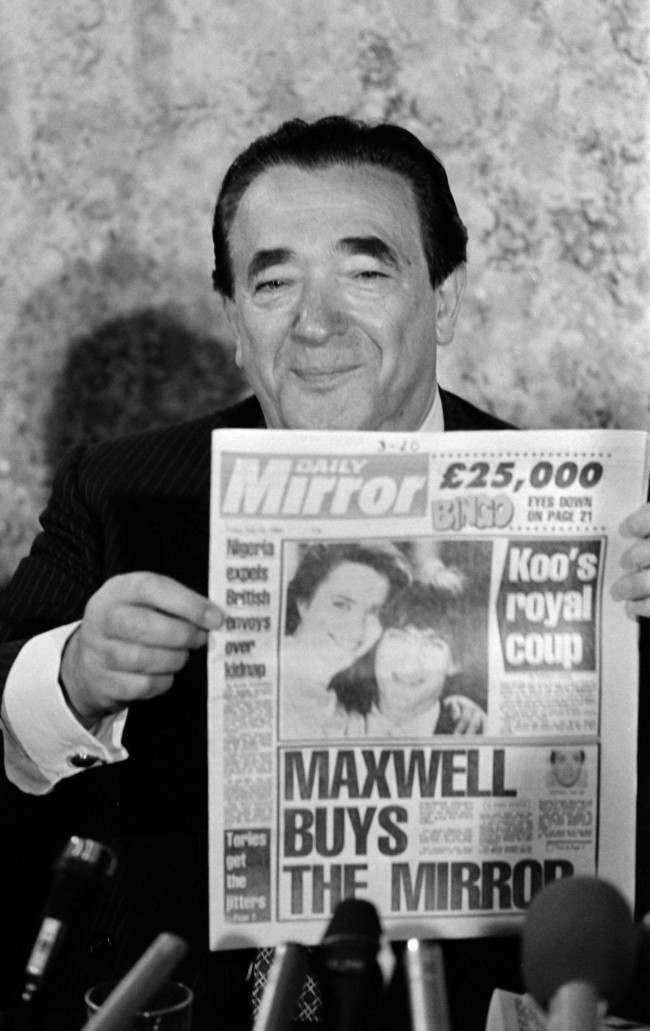 ON This Day In Photos: Publisher Robert Maxwell dies at sea.
The millionaire newspaper publisher had been on his yacht, the Ghislaine, in the Canary Islands.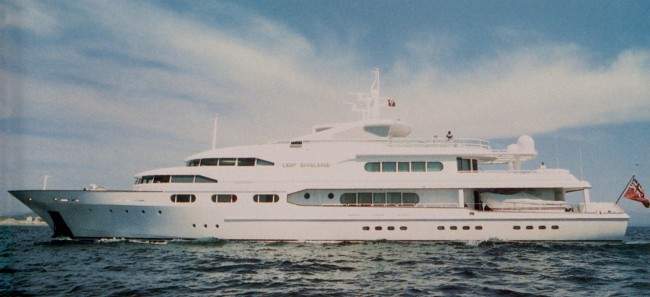 What happened? We don't know. All we do know is that he came to end up in the Atlantic. He was reported missing at 1100 local time (1000 GMT) when he failed to answer a telephone call.
A huge search ensued. His body was found off the coast of Tenerife.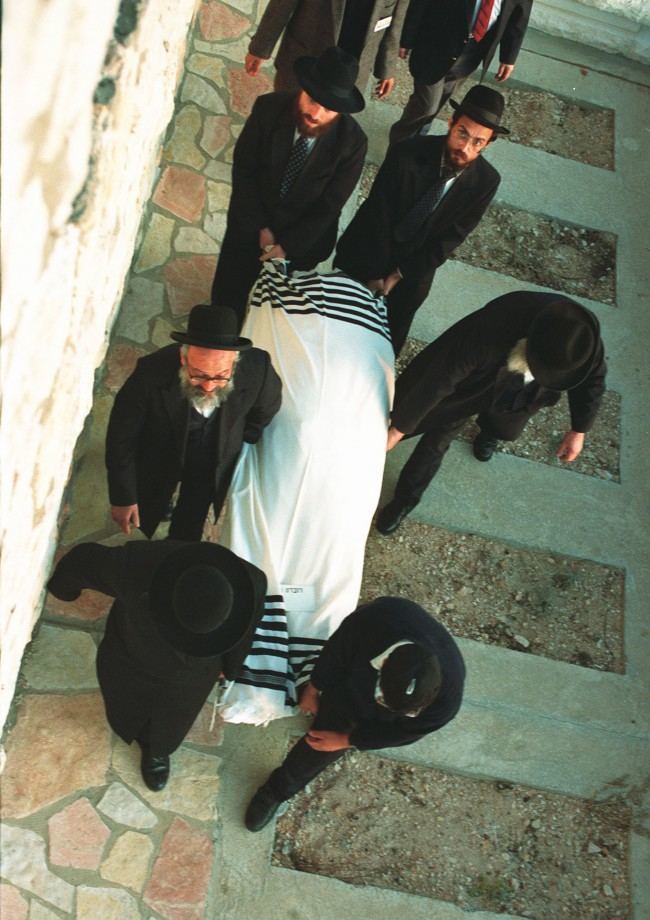 Photo: The body of Robert Maxwell is carried to the graveside during his funeral on the Mount of Olives in Jerusalem. Date: 10/11/1991
The then Prime Minister, John Major, called Maxwell a "great character". That's wonderful and choice turn of phrase. A great character. And he was. You get great characters in stories. And Robert Maxwell had a life story worth repeating.
In 1923, he was born in Czechoslovakia and named Jan Ludvik Hoch. He was one of nine children in a poor Jewish family.
In 1940, Robert Maxwell joined the British army. He was commended for his bravery, winning a Military Cross. He led a platoon into Germany. The London Gazette reported:
 "The attack was in danger of losing momentum but this officer, showing powers of leadership of the highest order … kept up the advance. This officer then led two of his sections across bullet-swept ground with great dash and determination. Showing no regard for his own safety, he led his section in the difficult job of clearing the enemy out of the buildings, inflicting many casualties and causing the remainder to withdraw."
Many of his family were murdered by the Nazis.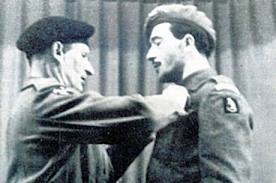 Photo: Field-Marshal Montgomery presents a medal to Robert Maxwell
In 1945, he married the French-born Elisabeth Jenny Jeanne Meynard. She had met Maxwell in Paris, where he'd worked under the name Ivan du Maurier for British intelligence.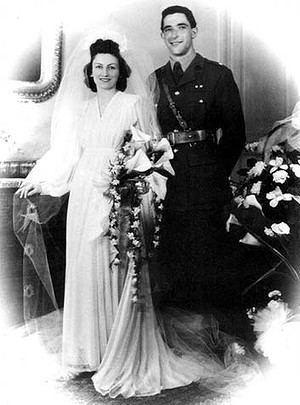 He scored a job at the Foreign Office. Connections were made. The story began to build.
The couple had children: Ghislaine, Anne, Christine, Isabel, Philip, Ian and Kevin.
Was he a faithful husband?
And there is even an interview with one of Maxwell's "other women", Wendy Leigh. She gives an account of their tryst in Geneva, in which she says Maxwell told her: "I haven't brought you here to make love to you, but because I think you're so interesting."

She replied: "But why is there only one suite?"
He began to trade in academic books. He set up Pergamon Press Ltd. in 1951.
In 1964, Maxwell became a Labour MP, holding the title until 1970.
He wanted more. He wanted to be Prime Minister. He wanted to own a publishing empire. He wanted to own the News of The World: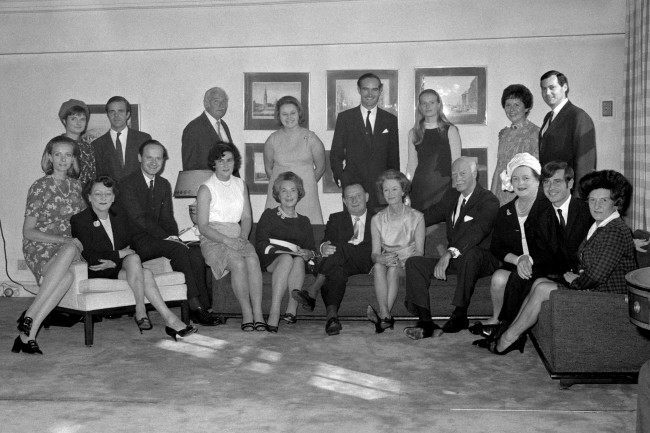 Photo:  Sir William Carr, the News of the World Chairman, and members of his family who are fighting against the take-over bid for the News of the World by Robert Maxwell. Bankers and brokers have been buying up shares for the family to give them more strength to hold out against the increasing bids by Maxwell. Left to right, top; Mrs John Blyth (niece); Sebastian Peake; Neil Forsyth (Lady Carr's brother); Sarah Carr (daughter); Clive Carr (nephew); Mrs Clive Carr; Mrs Rusden and Peter Rusden (nephew). Front row, left to right; Mrs William Carr (daughter in law); Lady Waleran (sister); William Carr (his son); Joan Bailey (niece); Mrs James Armstrong (mother of Clive Carr); Sir William and Lady Carr; James Armstrong (stepfather of Clive Carr); Ruth Gilmore (cousin); Richard Carr (nephew); and Mrs Mattie Worthington (cousin). Date: 22/10/1968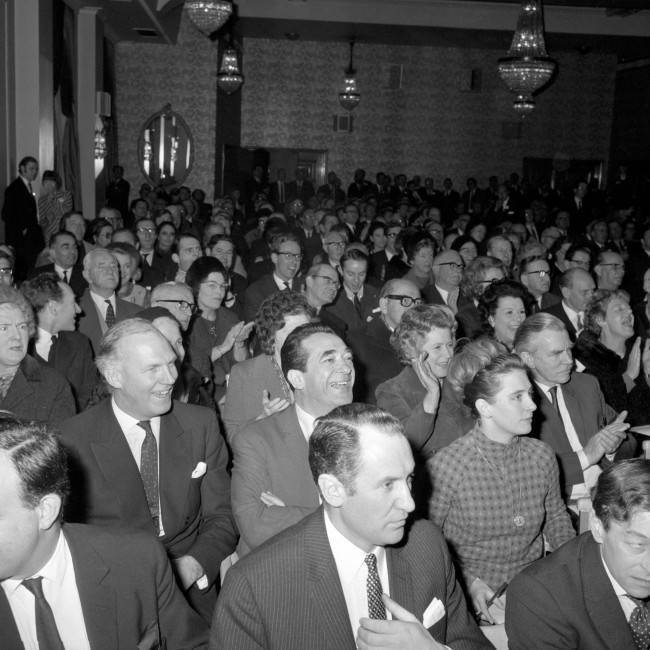 Photo: Robert Maxwell (second row, second left) the millionaire Labour MP who is battling Rupert Murdoch of the Australian group News Ltd, for control of the News of the World, at a meeting which is likely to decide the take-over struggle. Date: 02/01/1969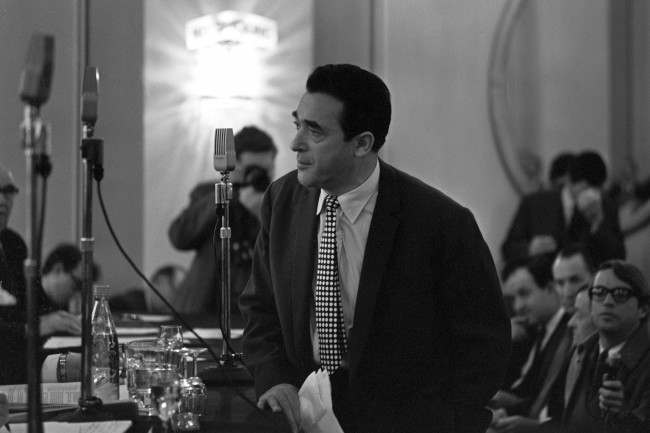 Robert Maxwell, the millionaire Labour MP who is battling Rupert Murdoch of the Australian group News Ltd, for control of the News of the World newspaper, at a meeting at London's Connaught Rooms. Date: 02/01/1969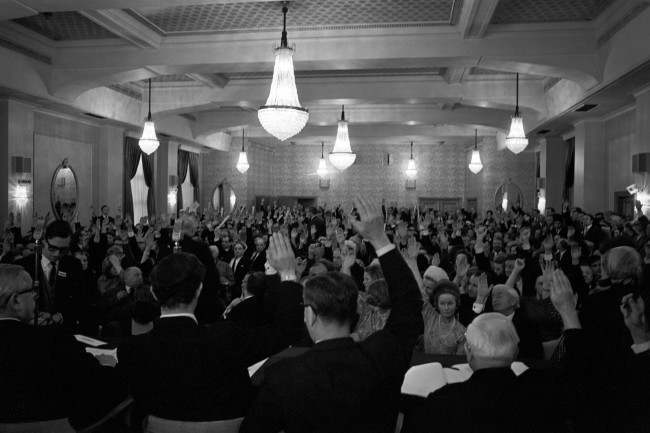 By a show of hands, News of the World shareholders vote in the take-over meeting at the Connaught Rooms, Bloomsbury. The vote, 299 for and 20 against a resolution regarding the creation of further ordinary shares and their allotment to the Australian group News Ltd., meant the virtual end of the take-over bid by millionaire Labour MP Robert Maxwell.
He lost the fight. And he might have lost more.
 * After some corporate infighting that focused on his shady dealings, Maxwell temporarily lost control of Pergamon (1969–74) but won control again and rejuvenated the company. In 1981 he gained control of the country's leading printing concern, the British Printing Corp., revived its sagging fortunes, and resold it to its managers in 1987.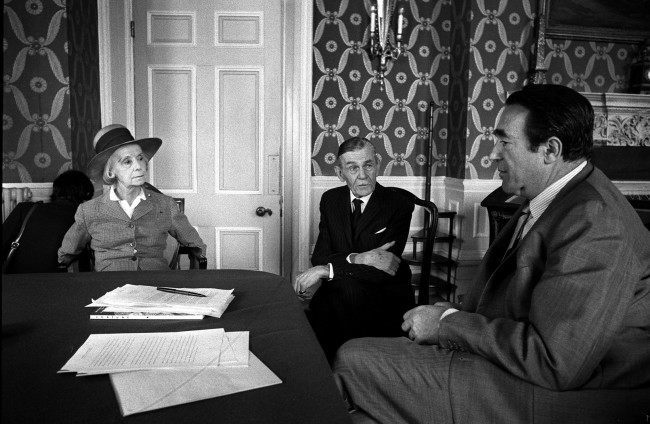 Photo:  A proposal to re-elect Robert Maxwell, founder of Pergamon Press, as a director was unresolved at a general meeting. Pictured are the Earl and Countess of Clancarty, shareholders, who gave Maxwell a 'vote of confidence'.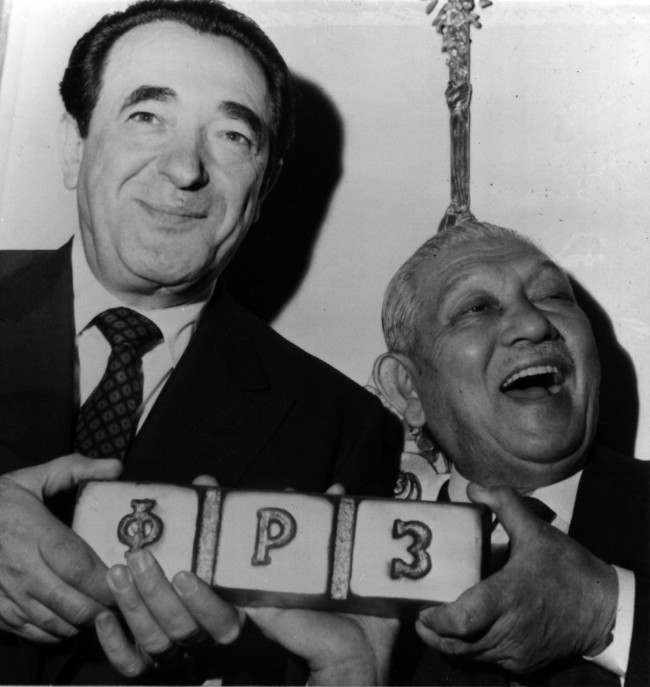 Photo: Sean here at a press conference today, Oct. 29, 1980 at London's Ritz Hotel are (right) Mr. Rtoichi Sasakawa, Pres. of the Japan Shipbuilding Insustry Foundation and one of the world's richest men, and (left) Mr. Robert Maxwell, chairmand of the publishers Pergamon Press, who are publishing Mr. Sasakawa's forthcoming biography on a non-profit-making oasis. Mr Sasakawa's company is currently engaged in raising treasure, thought to be worth many billions of dollars, from the Societ battle cruiser "Admiral Nakhimov" sunk off the Japanese island of Tsushima 75 years ago, and it is planned to donate all the treasure recovered entirely "to help world peace and to prevent war on a global scale". In the picture, Mr Sasakawa and Mr Maxwell are shown holding one of 16 ingots already recovered from the wreck, which os thought to be made of platinum. Date: 29/10/1980
In 1984, Robert Maxwell bought the Daily Mirror and its sister newspapers for 113.4 million. On hearing the new Mr Clive Thornton, Chairman of the Mirror Group Newspapers, resigned.
He also owned New York's Daily News.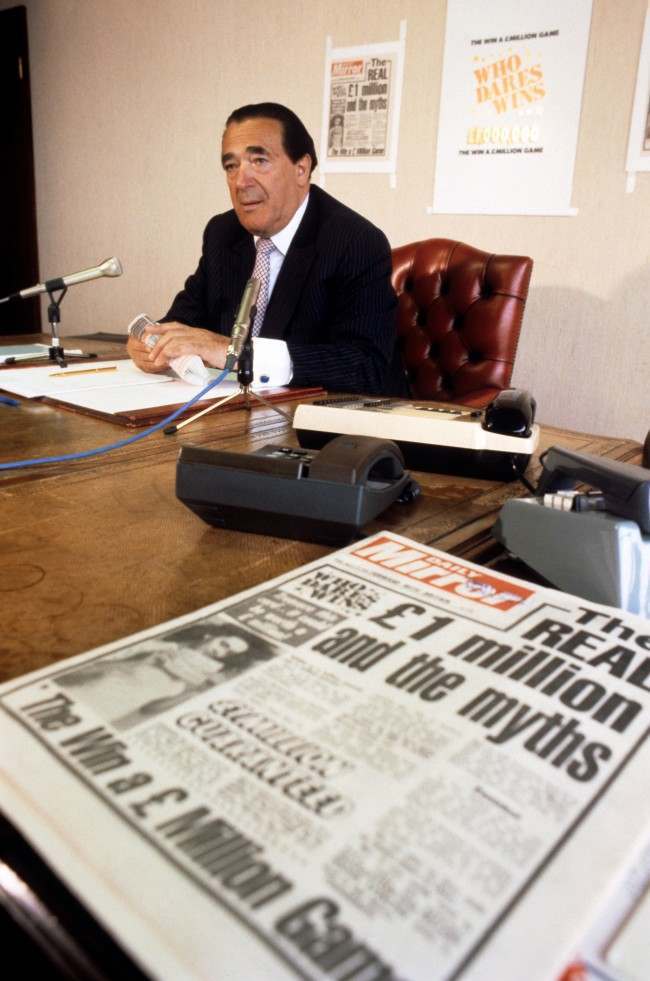 Maxwell got into football. The man of the people owned more than one club.
Watford FC.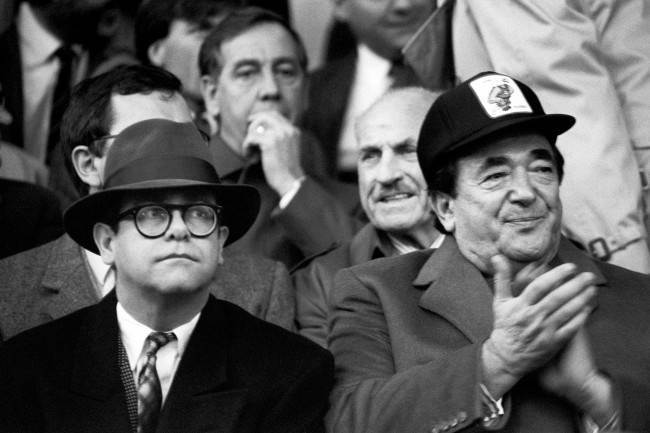 Photo: Pop star Elton John, left, who sold his controlling interest in Watford FC to Robert Maxwell for £2 million, joins the publishing tycoon in the stands at Oxford. Date: 21/11/1987
Derby County.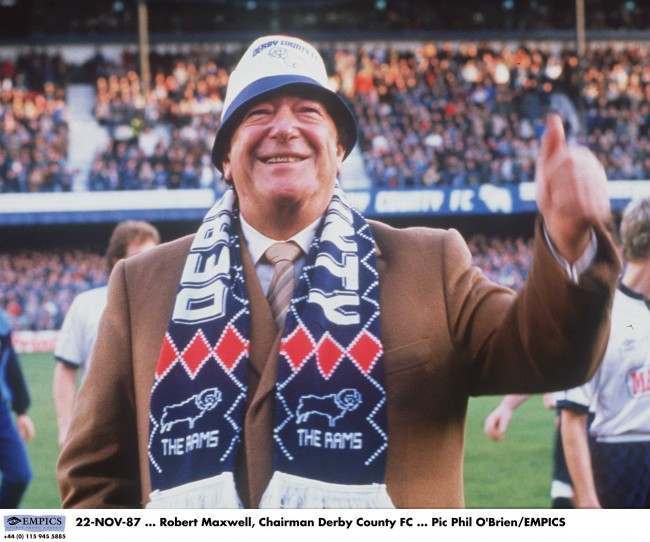 Oxford United.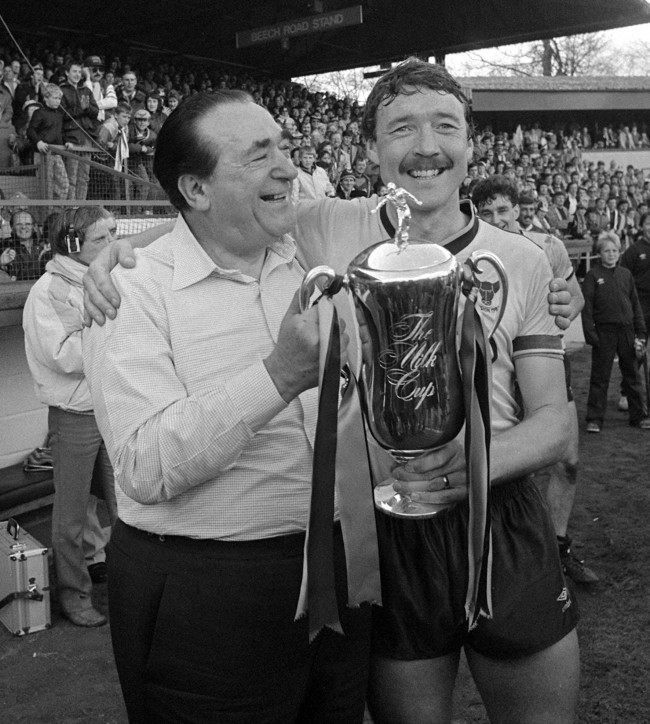 Photo: Robert Maxwell and Malcolm Shotton celebrate Oxford's 3-0 victory over Arsenal at Manor Park by displaying the Milk Cup which they won previously at Wembley. Date: 05/05/1986
He made allies.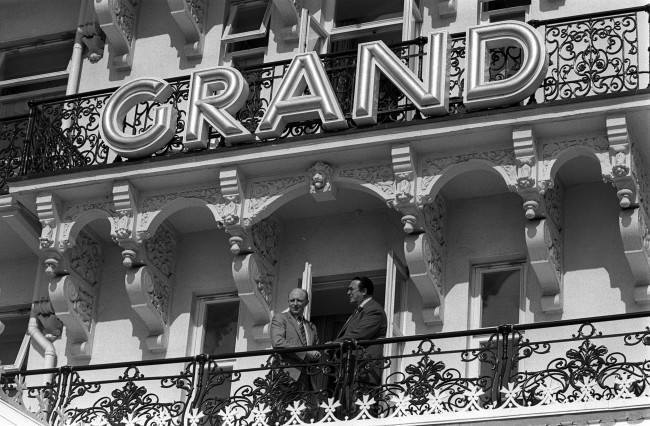 Photo: MAXWELL, WITH HIS LUNCH GUEST, LABOUR PARTY LEADER NEIL KINNOCK GAZING OUT TO SEA ON A BALCONY OF THE GRAND HOTEL, BRIGHTON. Date: 30/09/1987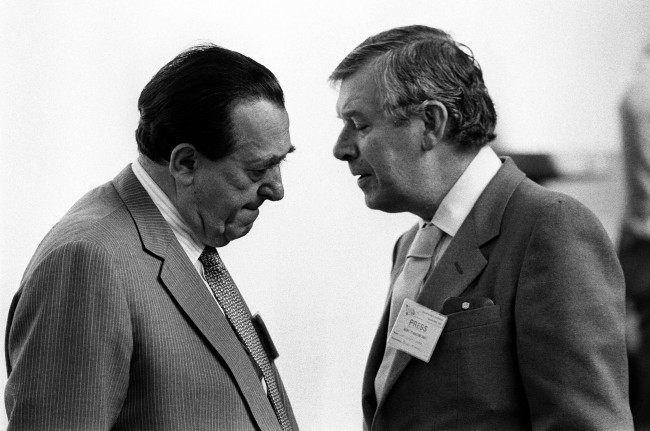 Even in death, he had friends in high places. Maxwell was buried on Jerusalem's Mount of Olives and eulogised by then Prime Minister Yitzhak Shamir.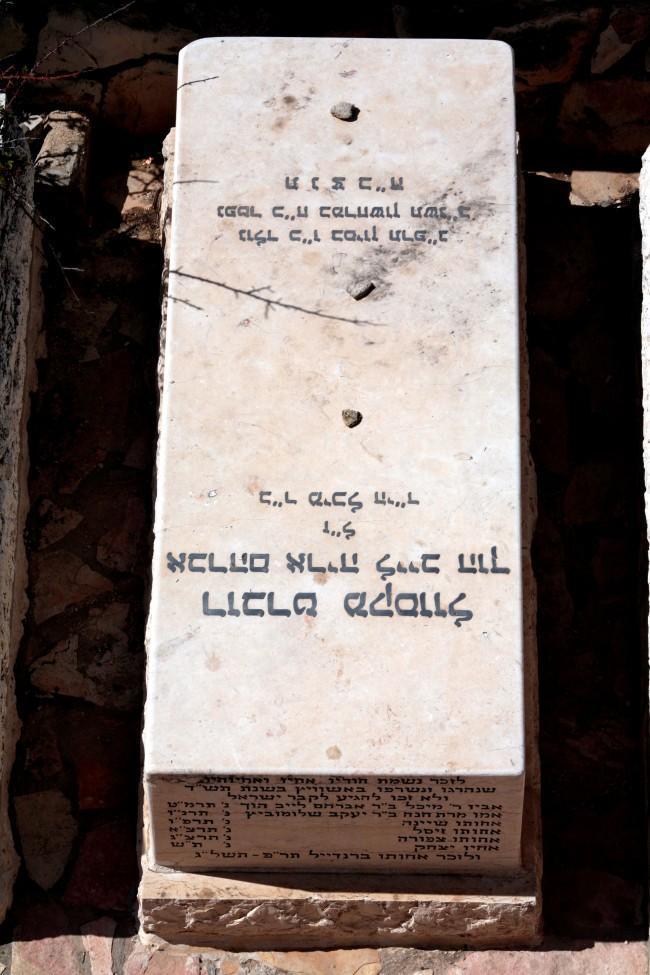 The Entrance of No. 42 Great Smith Street, where Chancellor Gordon Brown bought an exclusive third floor apartment in December 1992 for 130,000, from one of the failed companies of the late Robert Maxwell said The Sunday Times.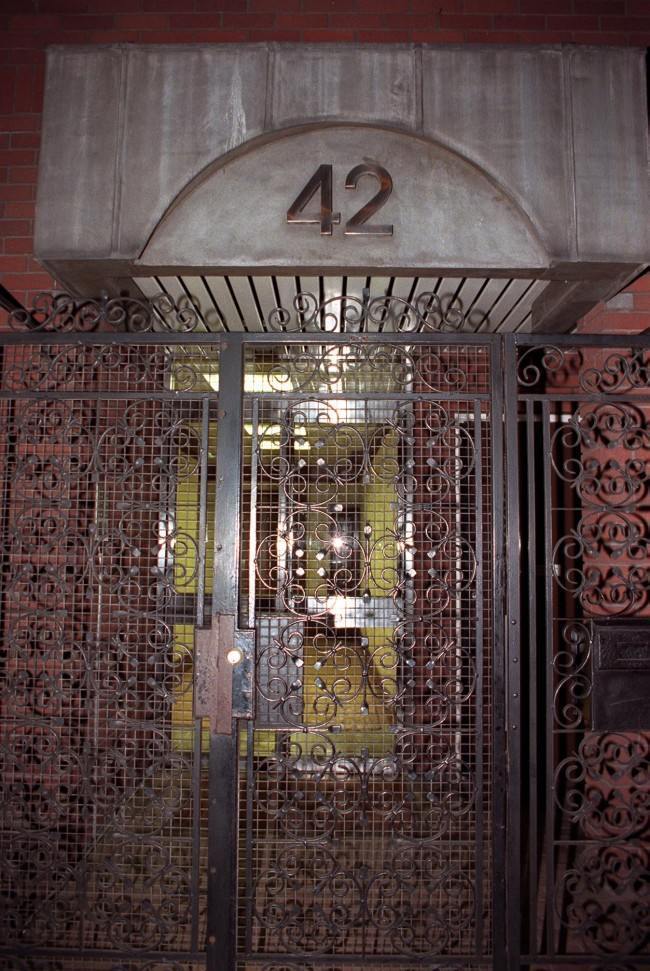 Ghislaine Maxwell: Maxwell's youngest daughter moved to the US in 1991, and became a fixture on the Manhattan party circuit. She befriended Jeffrey Epstein, jailed financier and controversial one-time friend of Prince Andrew.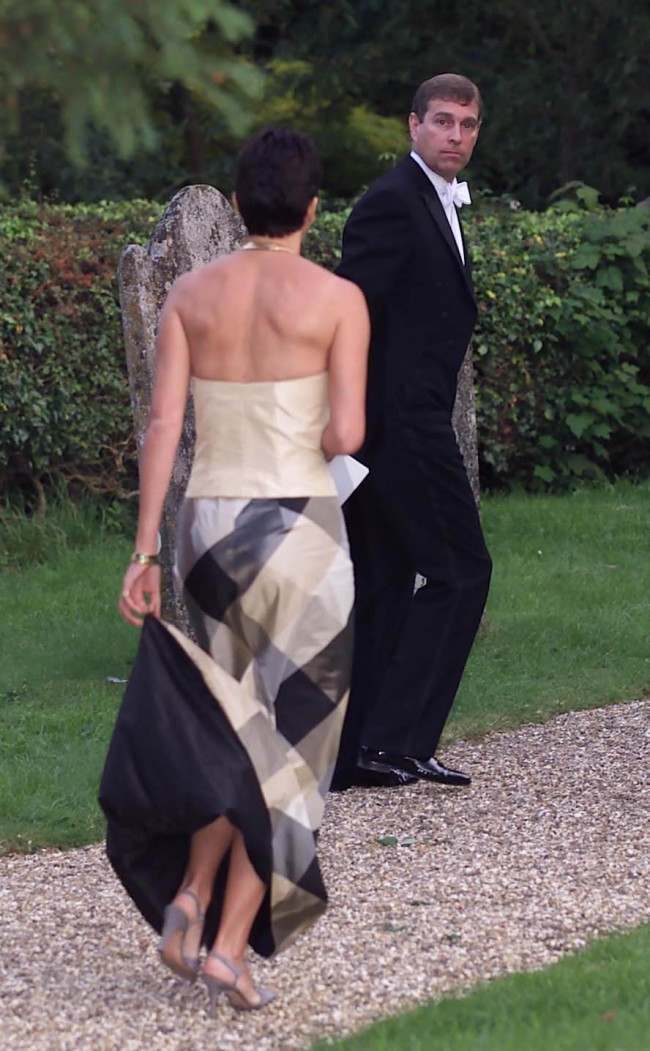 After his death it emerged that the Mirror Group's debts vastly outweighed its assets and £440m was missing from the company's pension funds. In 1996, after an eight-month trial, Kevin and Ian Maxwell and another man, Larry Trachtenberg, were cleared of conspiracy to defraud Mirror Group pensioners.
* Betty, who is understood to have known nothing of the fraud, was left almost penniless as insurance companies believed that Maxwell had committed suicide and so refused to pay out, leaving her reliant on the goodwill of friends. In 1994, she published an autobiography, A Mind of my Own: My Life with Robert Maxwell, a frank account of their marriage.
She died in August 2013:
* Betty edited two books on Holocaust memorial and was an honorary fellow of the Woolf Institute in Cambridge, which promotes the study of relations between Jews, Christians and Muslims.

Betty's family issued a statement, carried in the Jewish Chronicle, which said: "Her devoting the rest of her life to work on the Holocaust and to Judaeo-Christian dialogue arose out of her profound need as a Christian to comprehend how such an event as the Holocaust could have happened in Christian Europe in the middle of the 20th century and then to ensure through dissemination of the facts and teaching, that it could never happen again."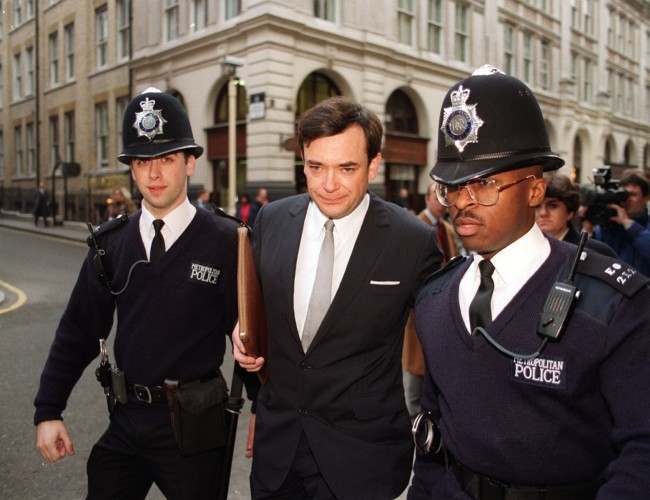 Photo:  Ian Maxwell, the son of the late Robert Maxwell, arriving at the Old Bailey in London flanked by two policemen. Date: 14/11/1995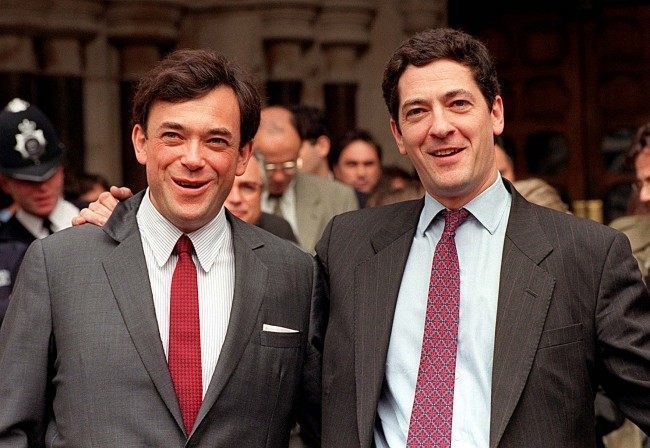 Photo: Kevin Maxwell (right) celebrating with his brother Ian outside the High Court, London, this morning (Thursday) after a judge ruled that Kevin should not stand trial for a second time on charges relating to the collapse of his disgraced father Robert's media empire. The long-awaited official report into the collapse of Robert Maxwell's business empire is expected to be published. Leading City institutions are in line for criticism, along with Maxwell's son Kevin and, it has been reported, Lord Donoughue, a former minister in Tony Blair's government. Nine years after it was commissioned, the Department of Trade and Industry report will finally provide an official chronicle of the complex inner workings of Maxwell's multimedia companies. Date: 19/09/1996
* In 2001 the Department of Trade and Industry released a report into the Maxwell affair which said "primary responsibility" for the collapse of the Maxwell business empire lay with its founder. But it added that Kevin Maxwell and some leading City financial institutions also bore a "heavy responsibility" for the company's failure. After Robert Maxwell's death campaigners for the 30,000 Mirror Group pensioners mounted a three-year campaign for compensation. Their funds were largely recovered thanks to a £100m government payout and a £276m out-of-court settlement with City institutions and the remnants of Robert Maxwell's media group.
A life well lived. But how did he die?