"Look at this street, the garbage, the dirt, all these crazy people out here. It's New York. I love this beautiful shit."

– NYPD sergeant to photographer Jill Freedman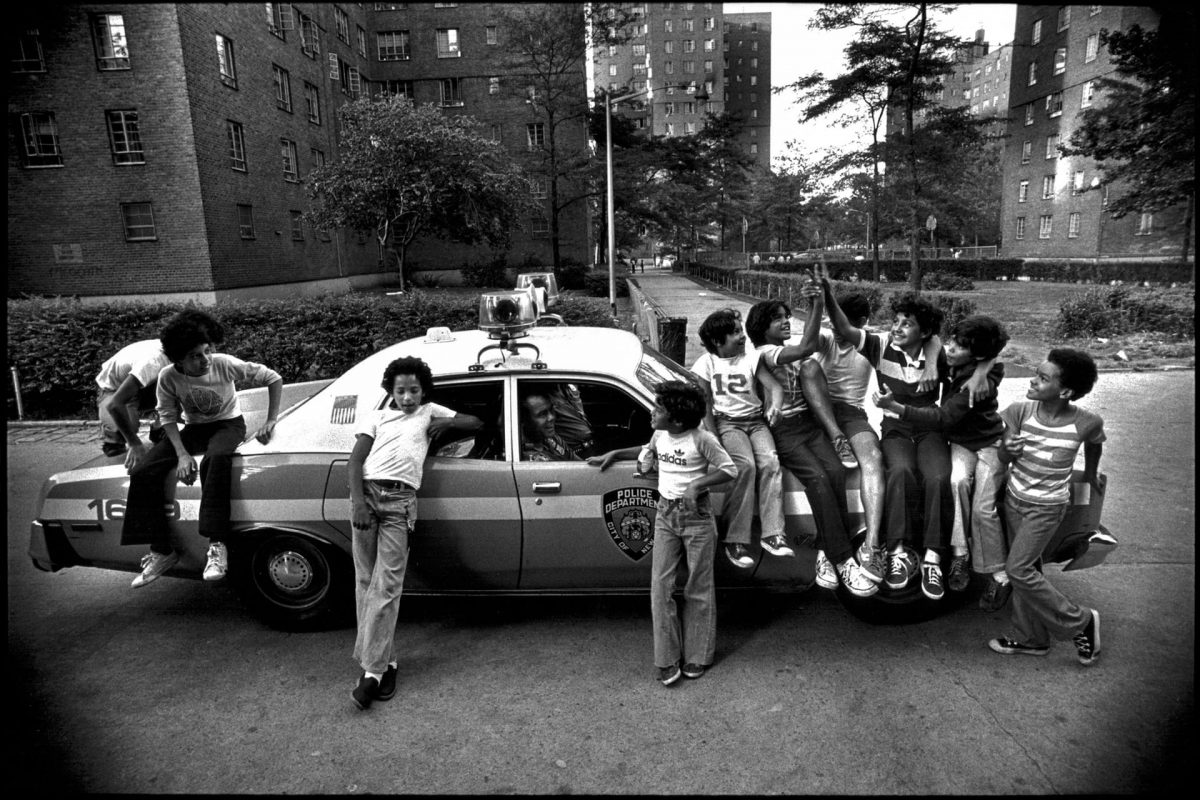 Between 1978 and 1981, Jill Freedman accompanied the NYPD as they went about their business. Her Street Cops series shows us New York City. On display at Daniel Cooney Fine Art, Freedman photographs shows us the faces of the city's Midtown South precinct, the streets around Times Square and Bryant Park, and the ninth precinct, the East Village. "I also wanted to show the tenderness and compassion of the good guys, the ones who care and try to help," she says.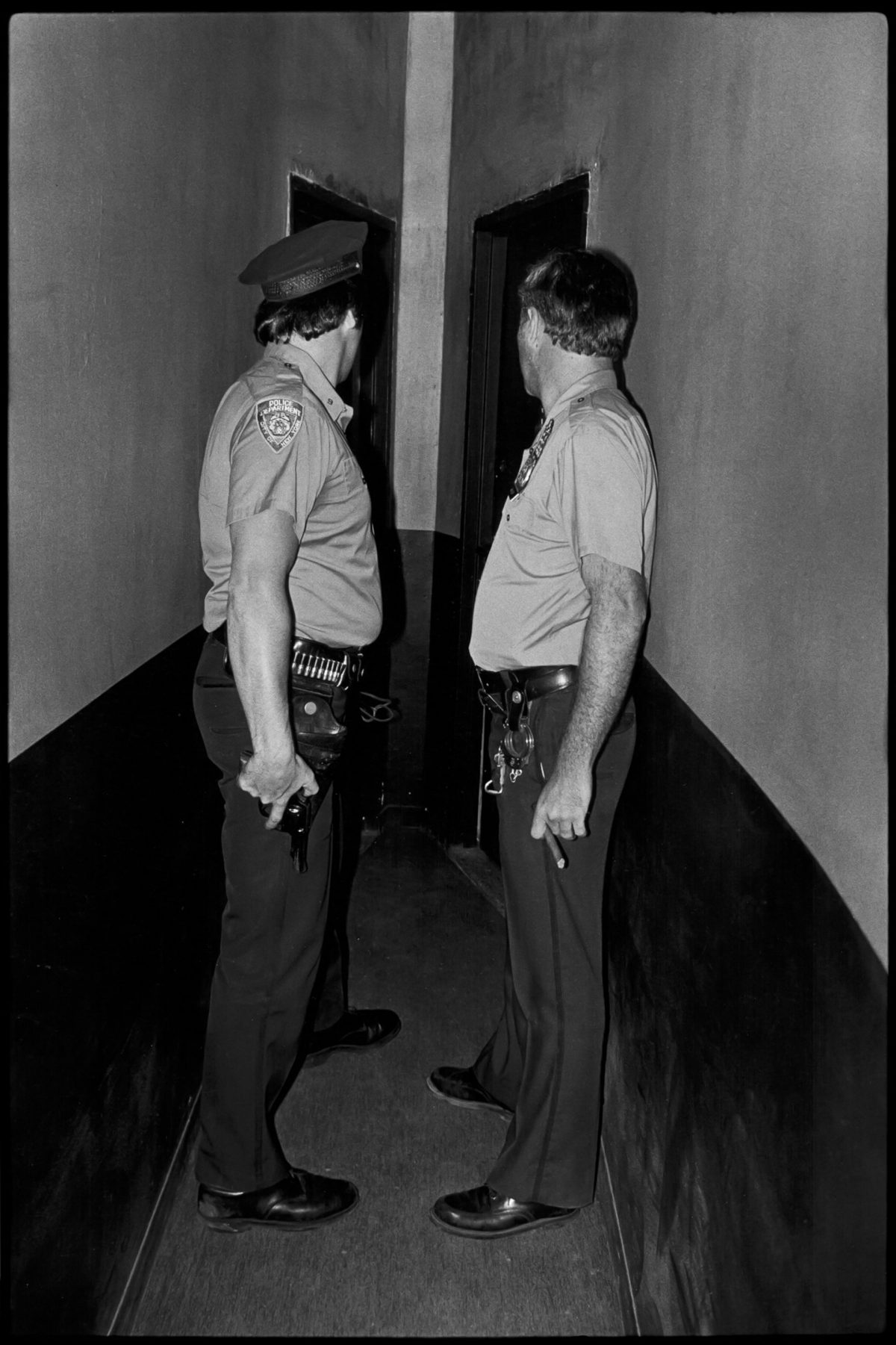 "Some people stopped them. Man with a gun in there, they said. It was an old tenement. They banged on the door and told the man to come out. There was no gun. But if he had come out shooting, where could they have gone?"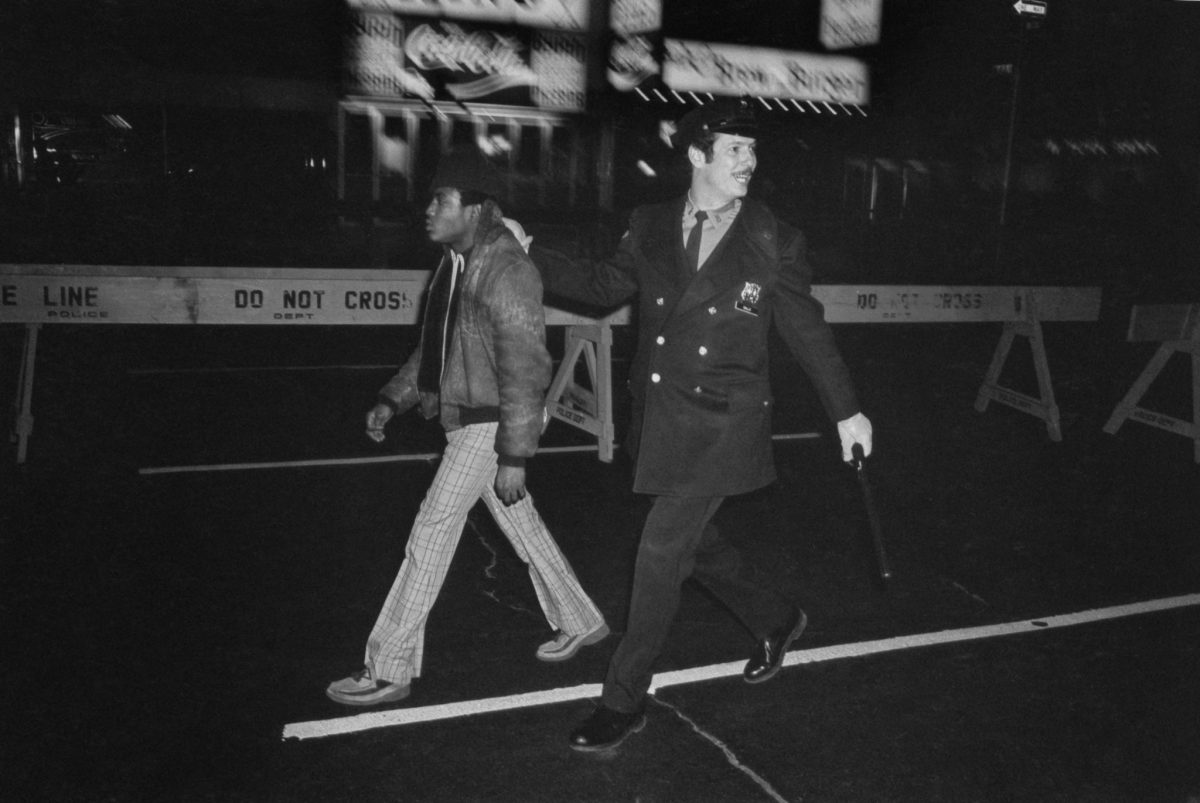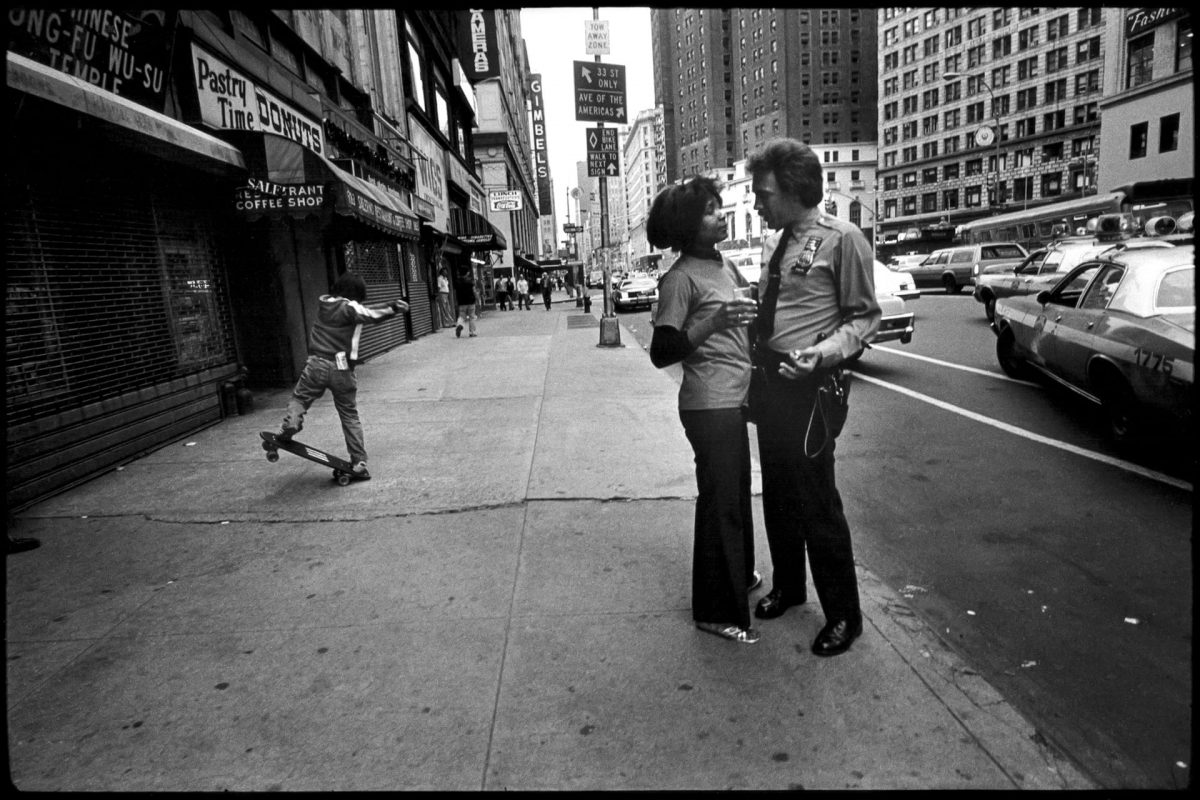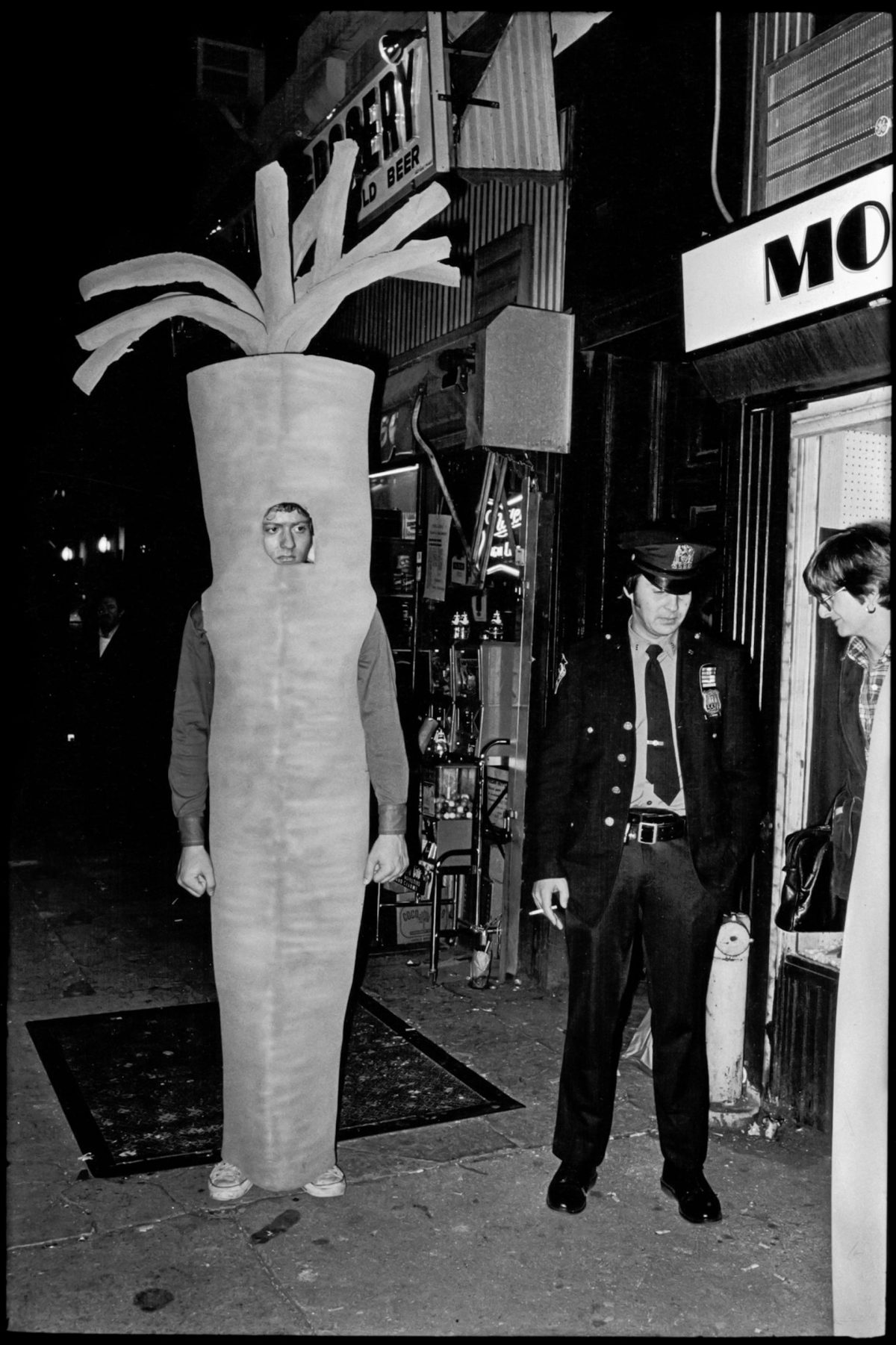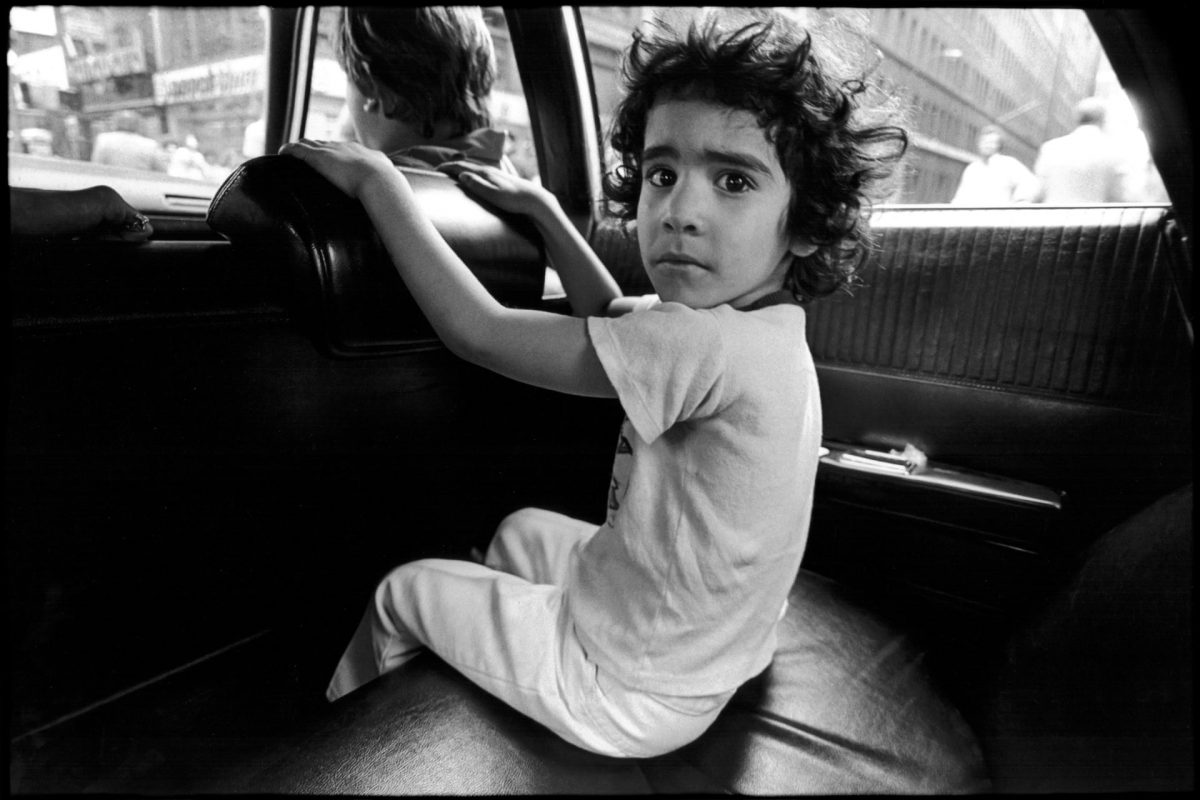 "The cops picked up a little kid who looked lost. He wasn't much of a talker, but he wasn't scared. The cops bought him ice cream and soda. He didn't cry until his sister came to take him home. She said he was always running away, and this time he was really gonna get it. He cried bitterly. We watched her yank him up the street and out of sight."

– Jill Freedman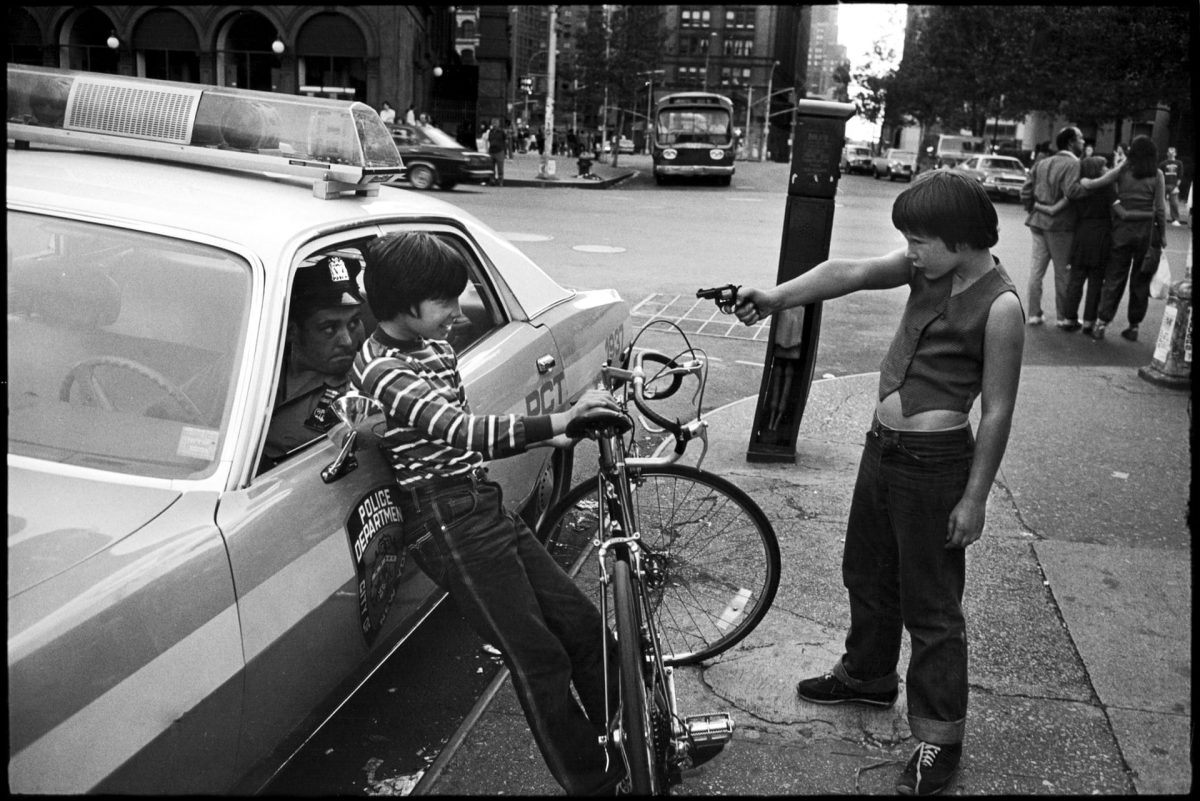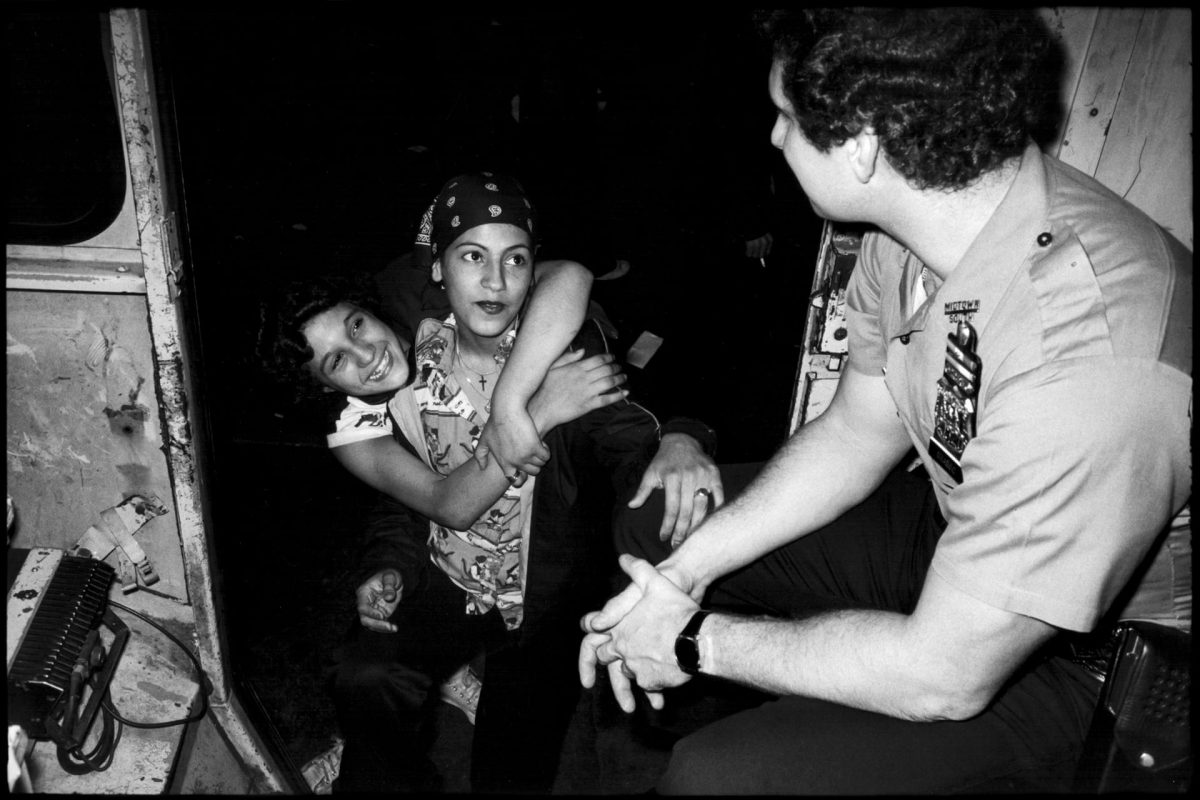 "Sometimes we'd be riding around on a pretty day and it was like being back in high school. Nothing to do, just hanging out, clocking the scene, yelling things out the window. 'Took a shave?"'Jimmy's greeting. 'How's the burglary business?' Stopping to talk. Neighbourhood people. Mellow. Easy. A little kid comes over to the car. 'Hey, officer, whatcha doin'?' 'Nuthin," Al says.'Just ridin around.'"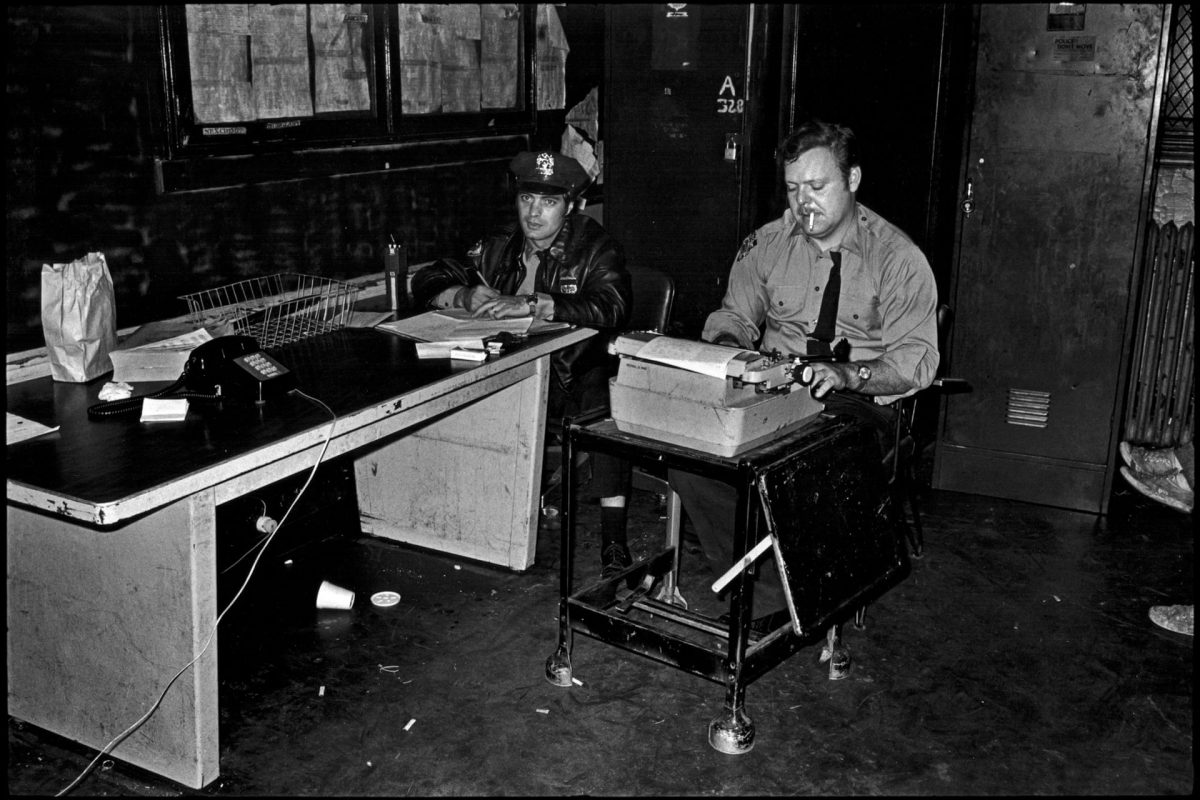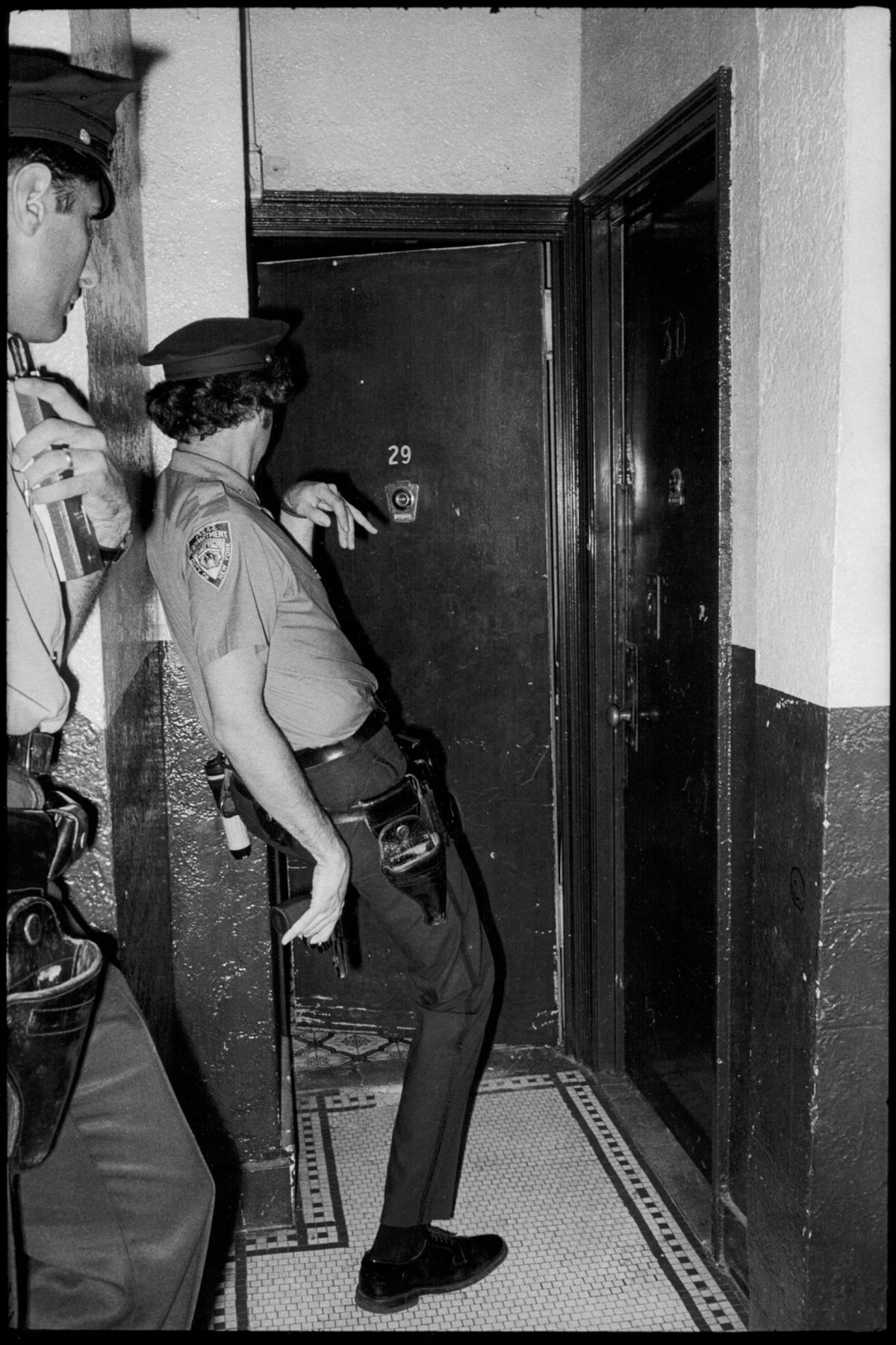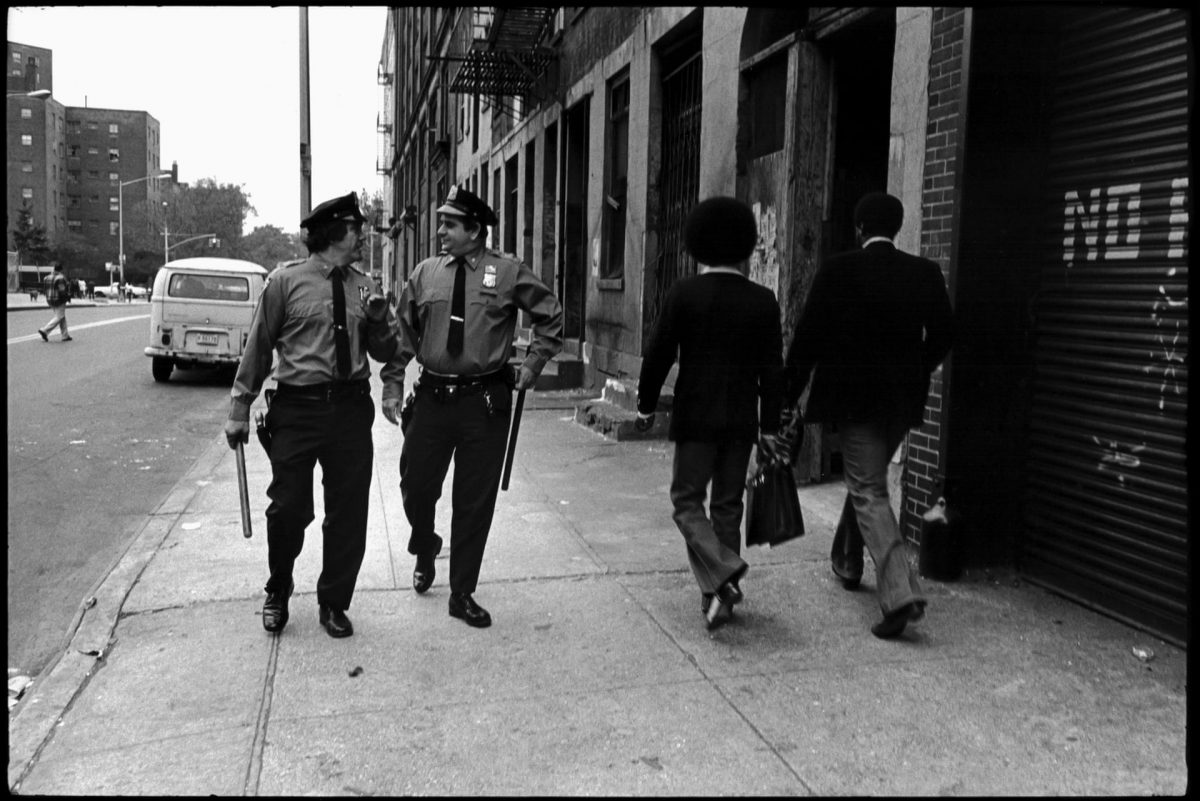 "I asked Phil if young cops can still twirl a stick the way old-time beat cops could. He said, 'You learn that the first time you walk a foot post. You go home with your knees and legs all black and blue. There's nothing else to do. It hurts like hell when you hit yourself in the shins, but you can't let on. You just keep walking.'"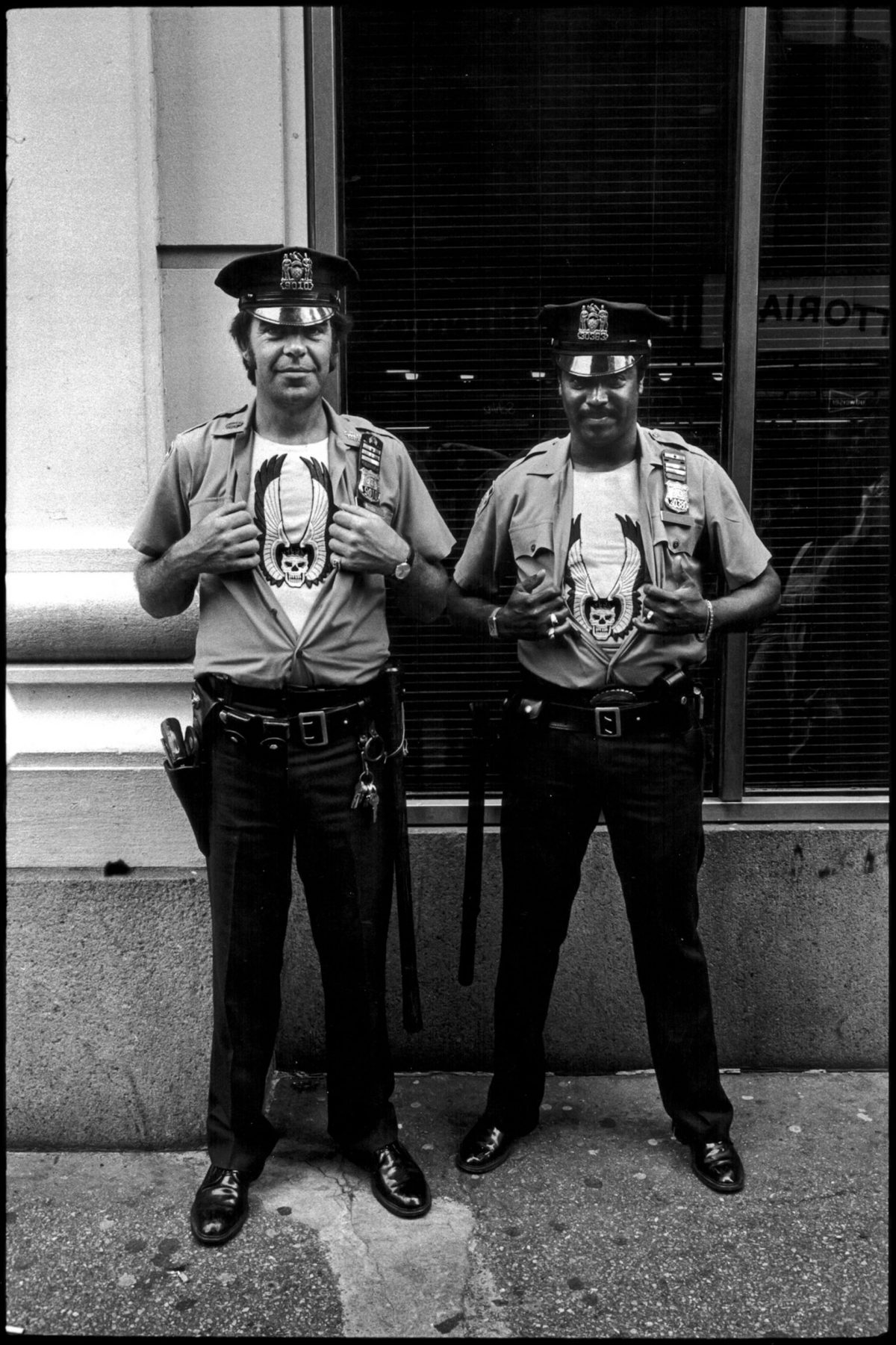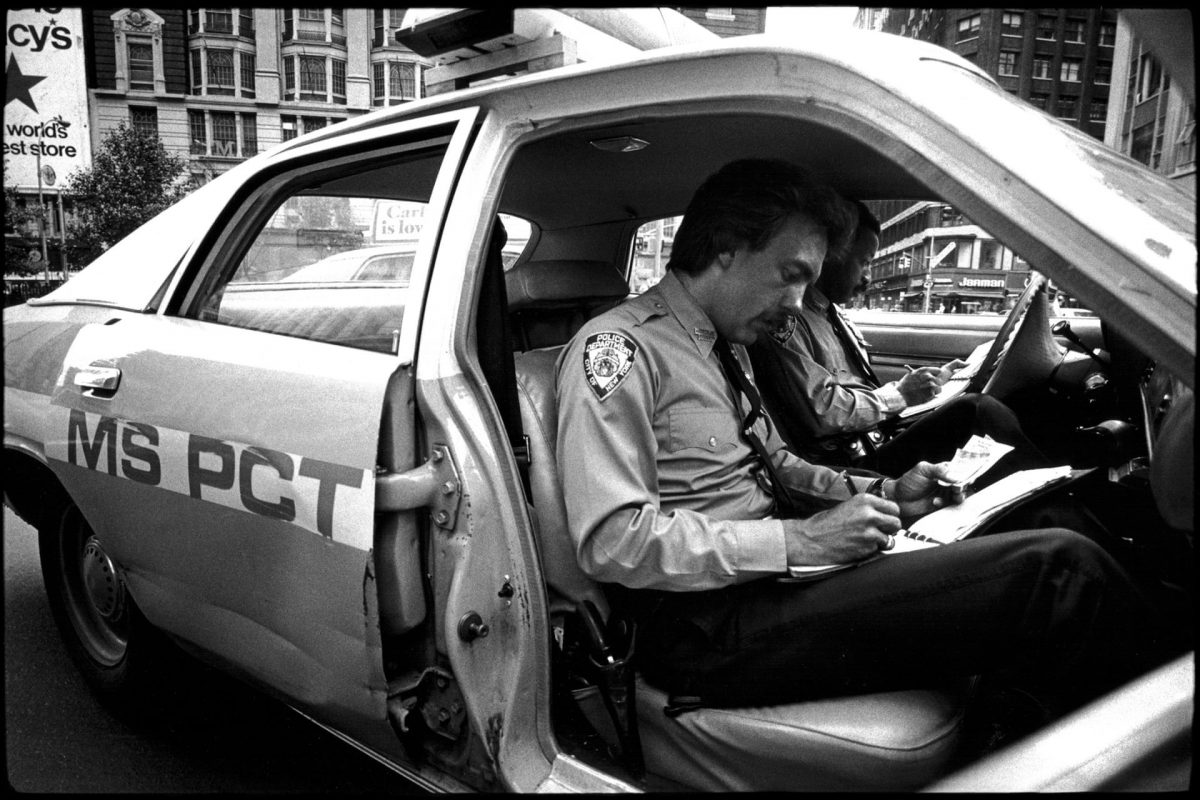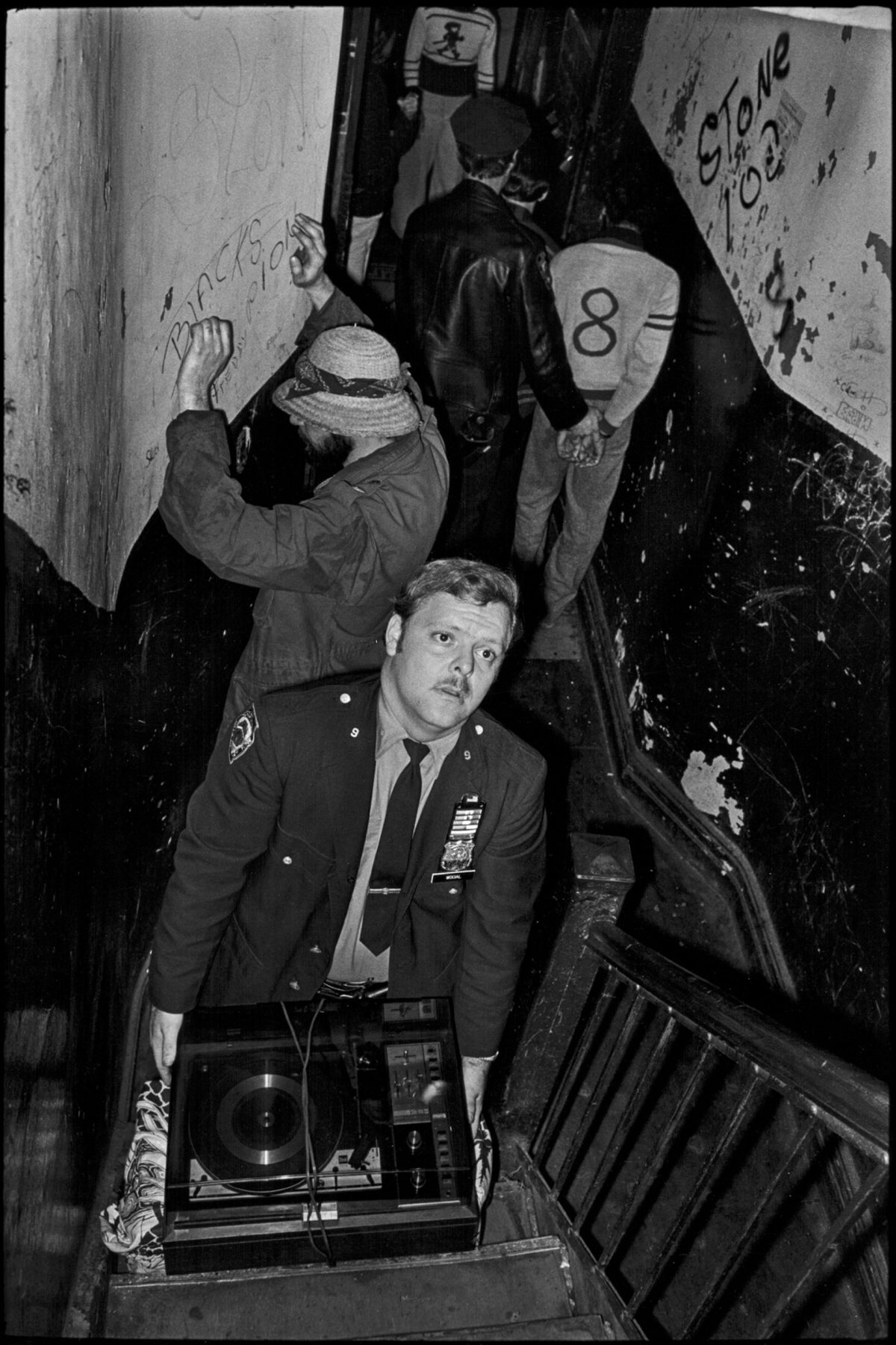 Street Cops by Jill Freedman is published by Setanta.
Jill Freedman Street Cops continues through October 30 at Daniel Cooley Fine Art.