New York City's Penn station in 1958 "was a spacious and dramatic arena where people in the act of travelling went through a mixture of excitement, a silent patience for waiting, and an honest fatigue"

– Louis Stettner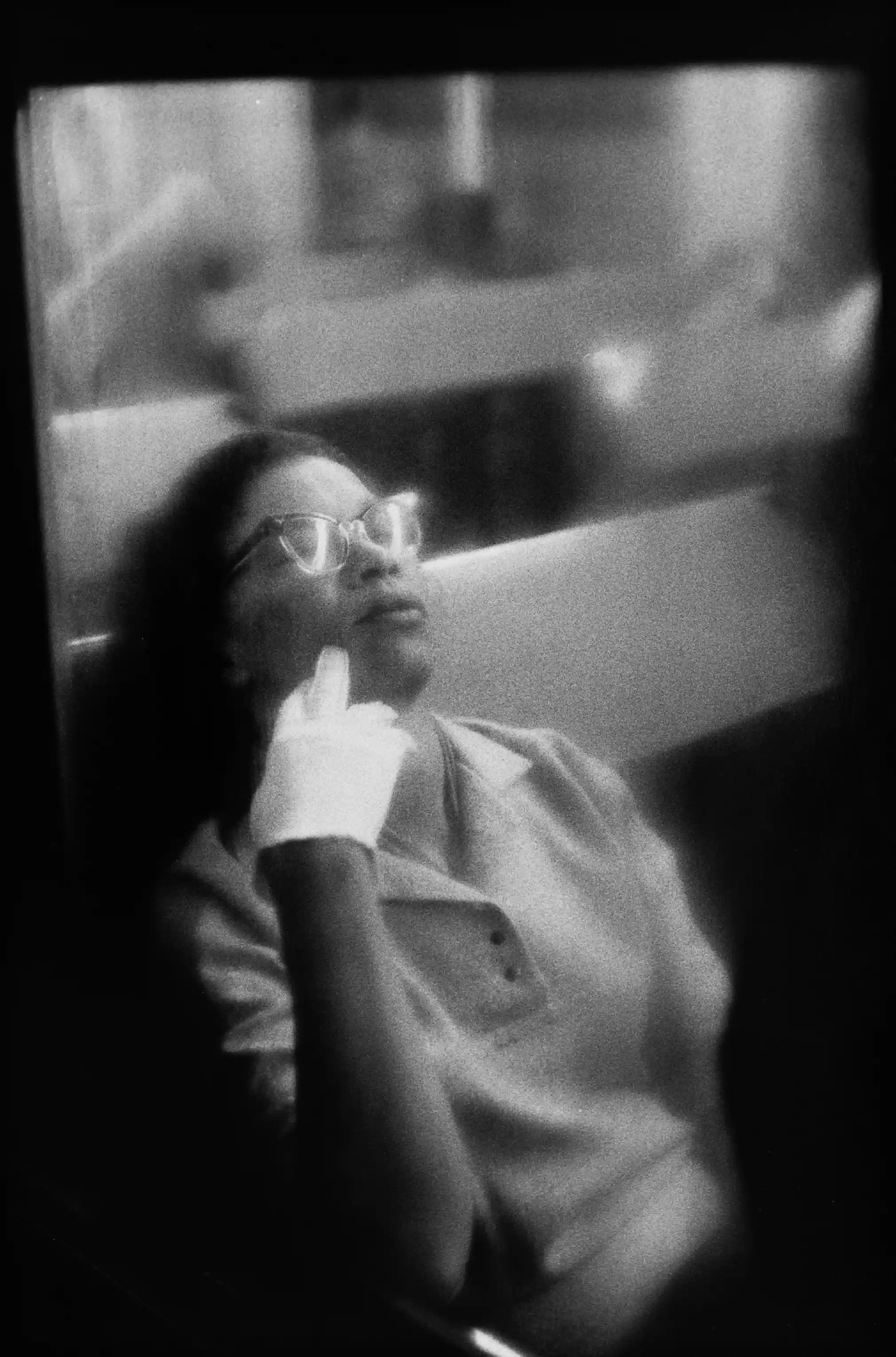 In 1958, Louise Stettner photographed people at New York City's Penn Station. Many didn't know he was watching.
Like in John Schabel's passengers, we see people out of their comfort zones, forced into a shared space where everyone seems to be moving or waiting to move.
And just as Jack Delano had done in Chicago a decade or more earlier, Stettner let's us imagine the stories between the photos.
The black and white graininess adds a tinge of mystery to the pictures. The train timetables and the big clocks make you think there's order in the dust as you sit alone and wait. But you can sense the lack of certainty.
Of c0urse, some might see romance in train travel, but nobody sane looks for love on the tracks, because if it did ever arrive it would be delayed and the woman you glimpsed yesterday and hoped to see at the same time tomorrow would have missed her connection.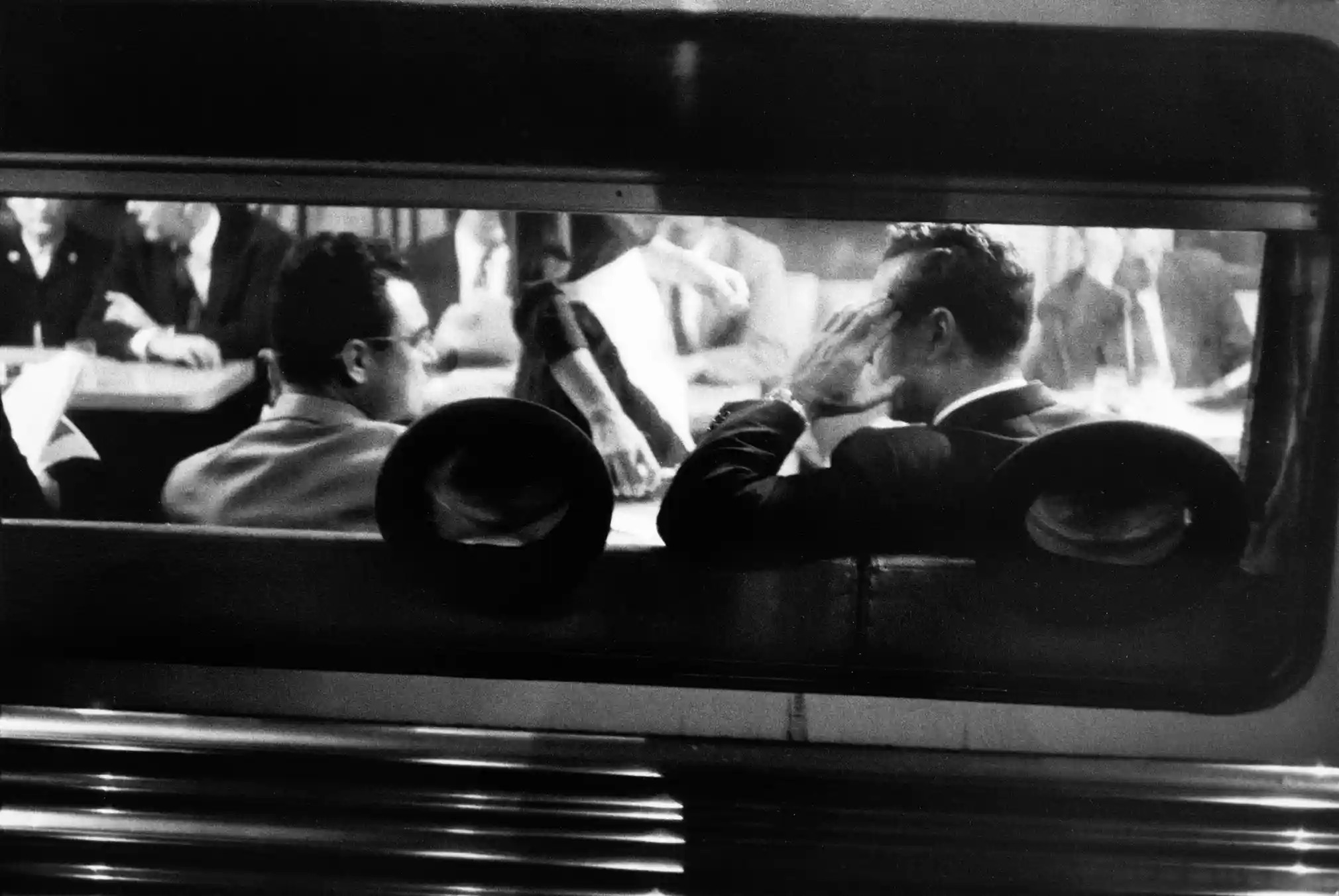 New York's original Pennsylvania Station was demolished in 1963. Inspired by the Roman baths at Caracalla and the Gare d'Orsay in Paris, the gorgeous McKim, Mead & White–designed Beaux Arts train station was opened in 1910. Passenger were dashed with light falling from the vaulted glass roof. The new Penn Station is below Madison Square Garden. Dark and dingy, the place achieves one purpose: it makes you want to leave.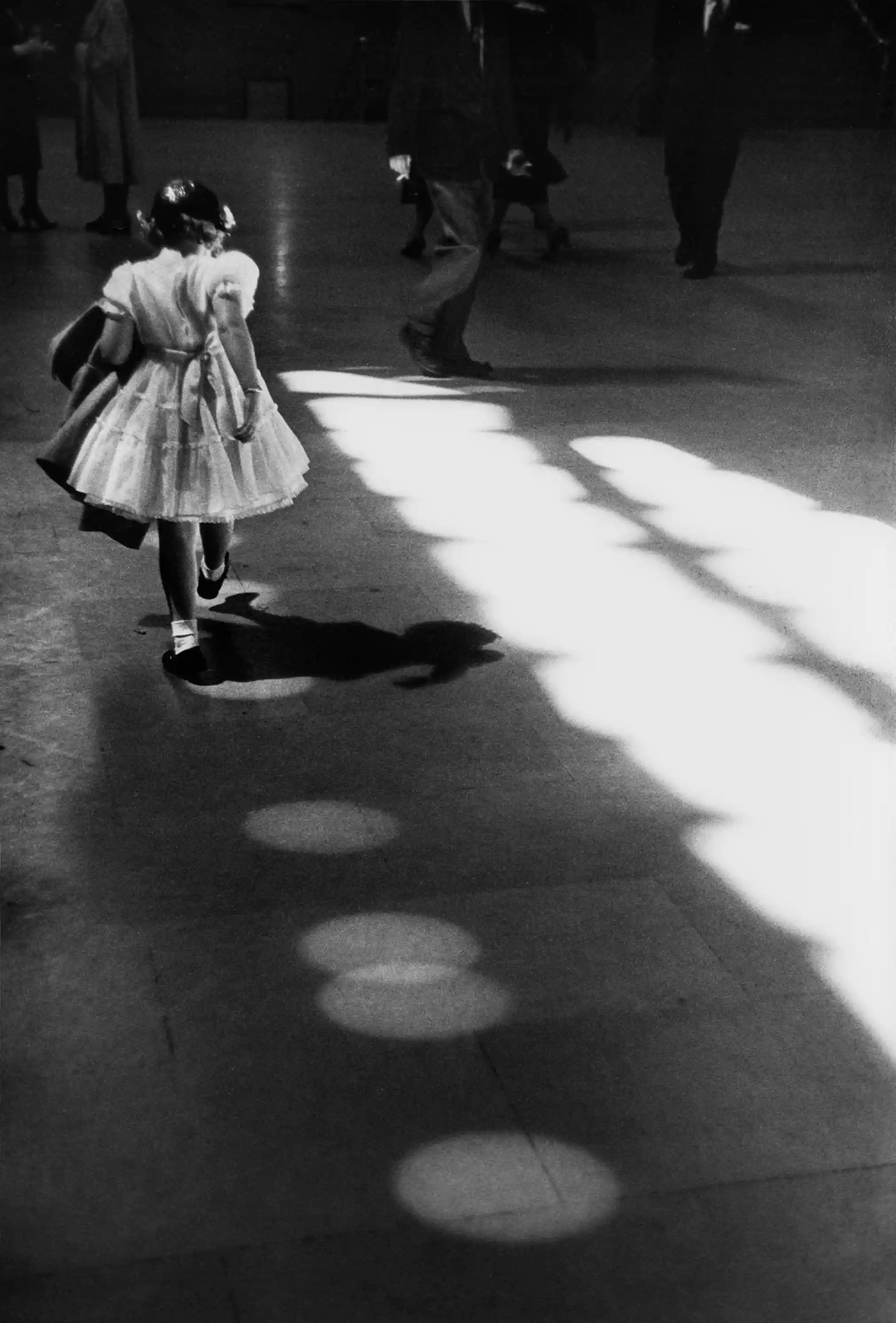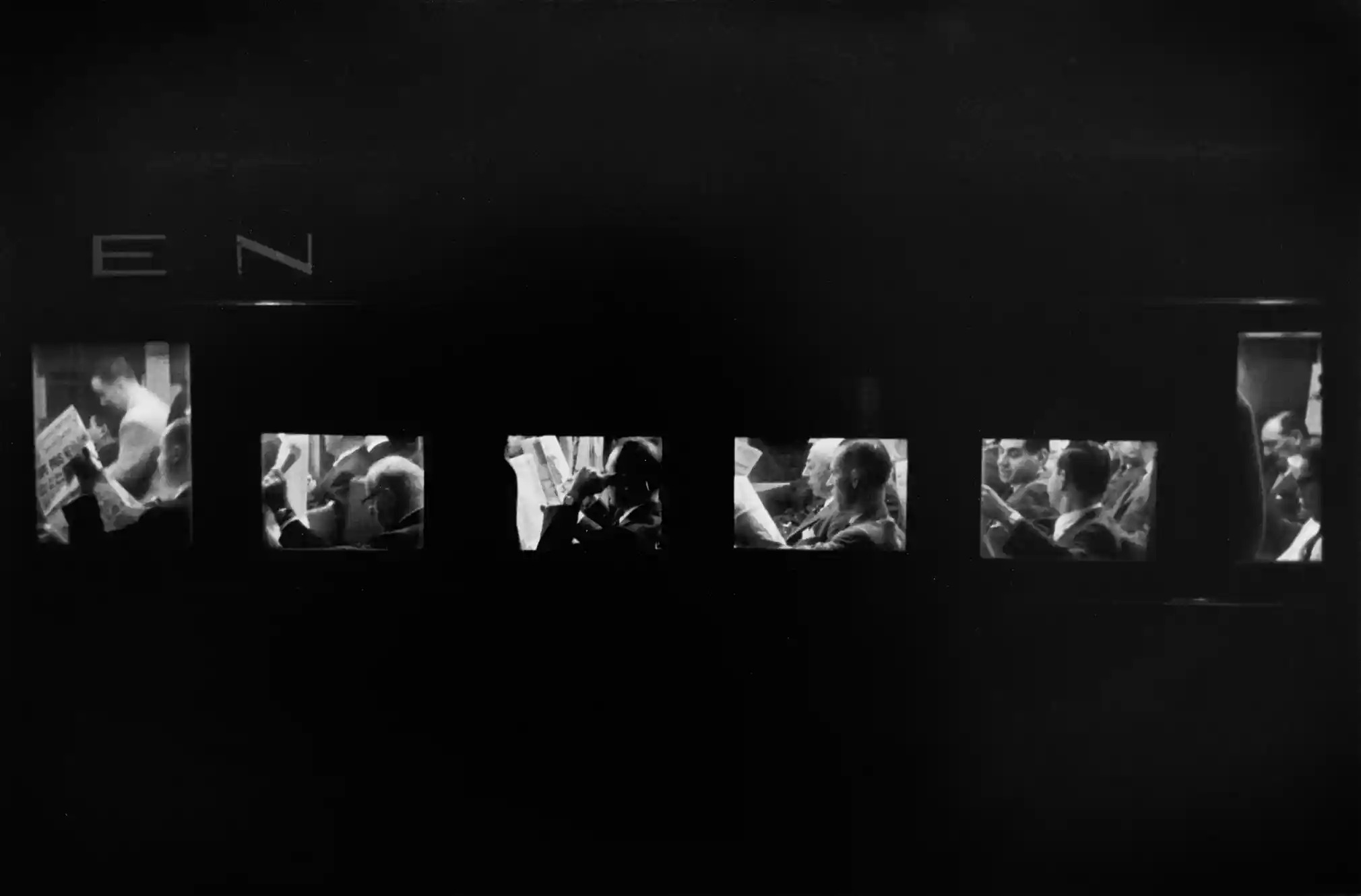 "Penn Station was a pause, where people could get in touch with themselves, and a way that I could get in touch with them."
– Louis Stettner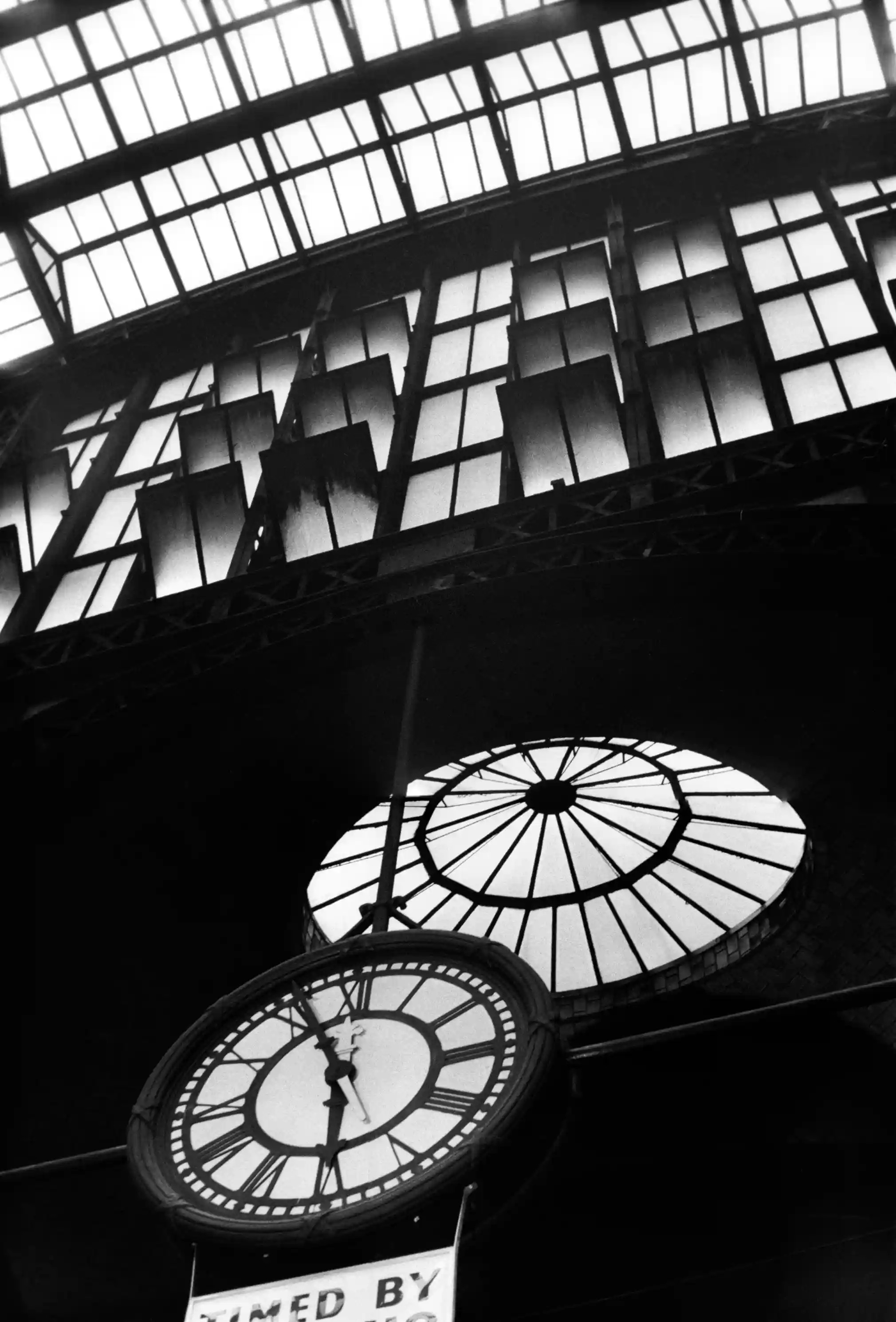 See more of Penn Station, New York by Thames & Hudson.