'At the beginning of the Surrealist Revolution, it was declared: "We live in the era of wireless telegraphy; we announce also the era of wireless imagination." But it is not wires that confine us now — it is chains of oppression that we must break! In confirmation of the above, we announce these truths: that all men are equal in their madness, and that madness (visceral cosmos of the subconscious) constitutes the common base of the human spirit."

– Salvador Dali, World's Fair 1939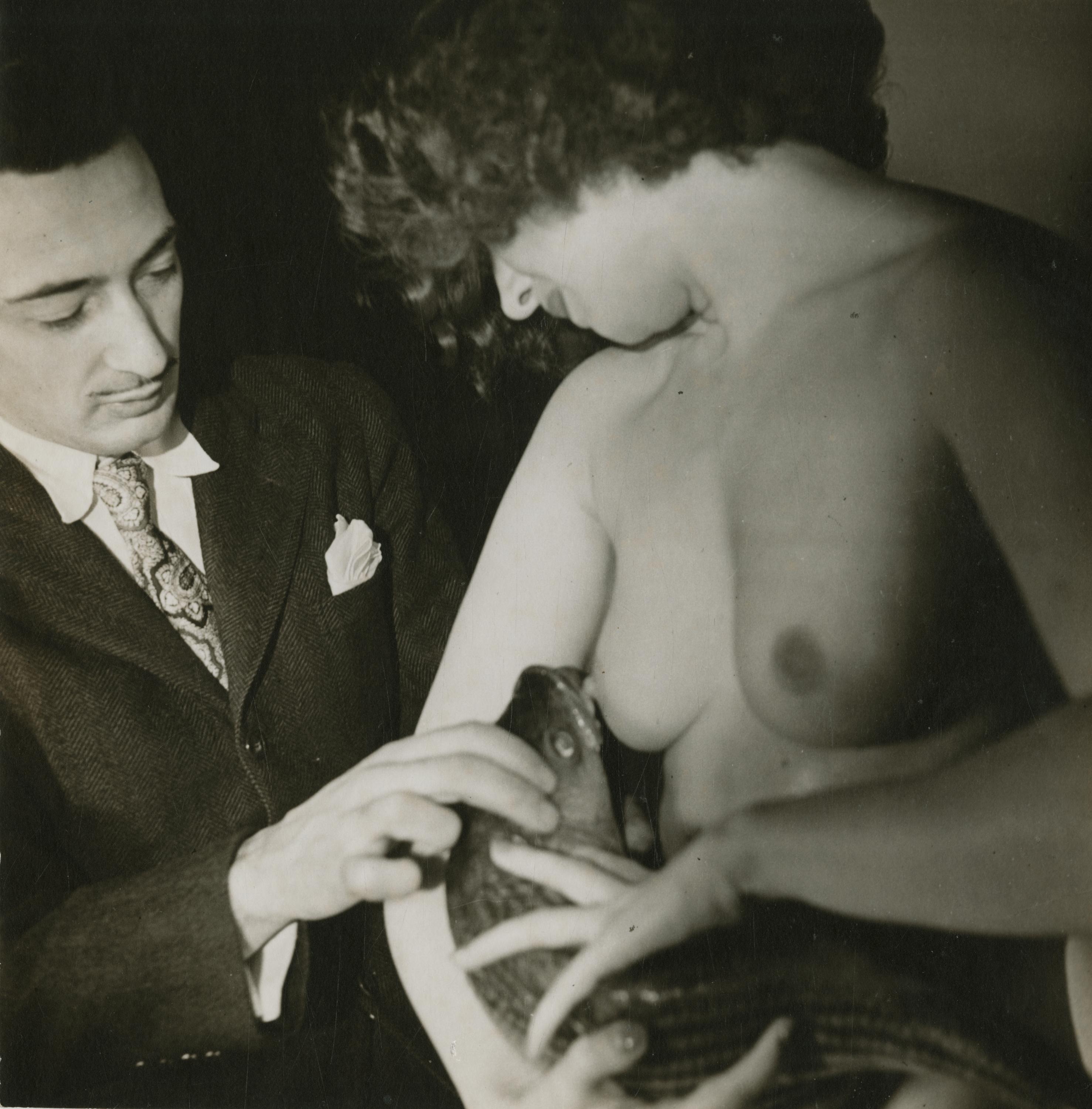 When not playing video games with the bots, visitors to the 1939 World's Fair in New York City could admire the nudes at
Nils T. Granlund's Colony Of Naked Sun Worshippers and at Salvador Dali's Dream of Venus Pavilion. The tribute to Venus, the goddess of love, sex, beauty and fertility, was signposted by the main door, which was flanked by pillars representing female legs wearing stockings and high-heels.
Enter between the 'gams' to see Dali's interpretations of Saint John the Baptist by Leonardo da Vinci and Botticelli's The Birth of Venus. There was an aquatic dance show in two large swimming pools, with sirens and other items inspired by Bracelli. A  Surrealist undersea grotto featured semi naked women performing in tanks, playing the piano, milking cows and doing other surreal activities.
Dali wanted more but some of his ideas were censored. He complained about limits on his ambitions in the document Declaration of the Independence of the Imagination and the Rights of Man to His Own Madness (read it here).  The pamphlet's cover featured Botticelli's Venus with the head of a fish, which was  Dalí's original idea for the Pavilion's entrance. The design was rejected by the Fair's organisers who stated, "'A woman with the head of a fish is impossible."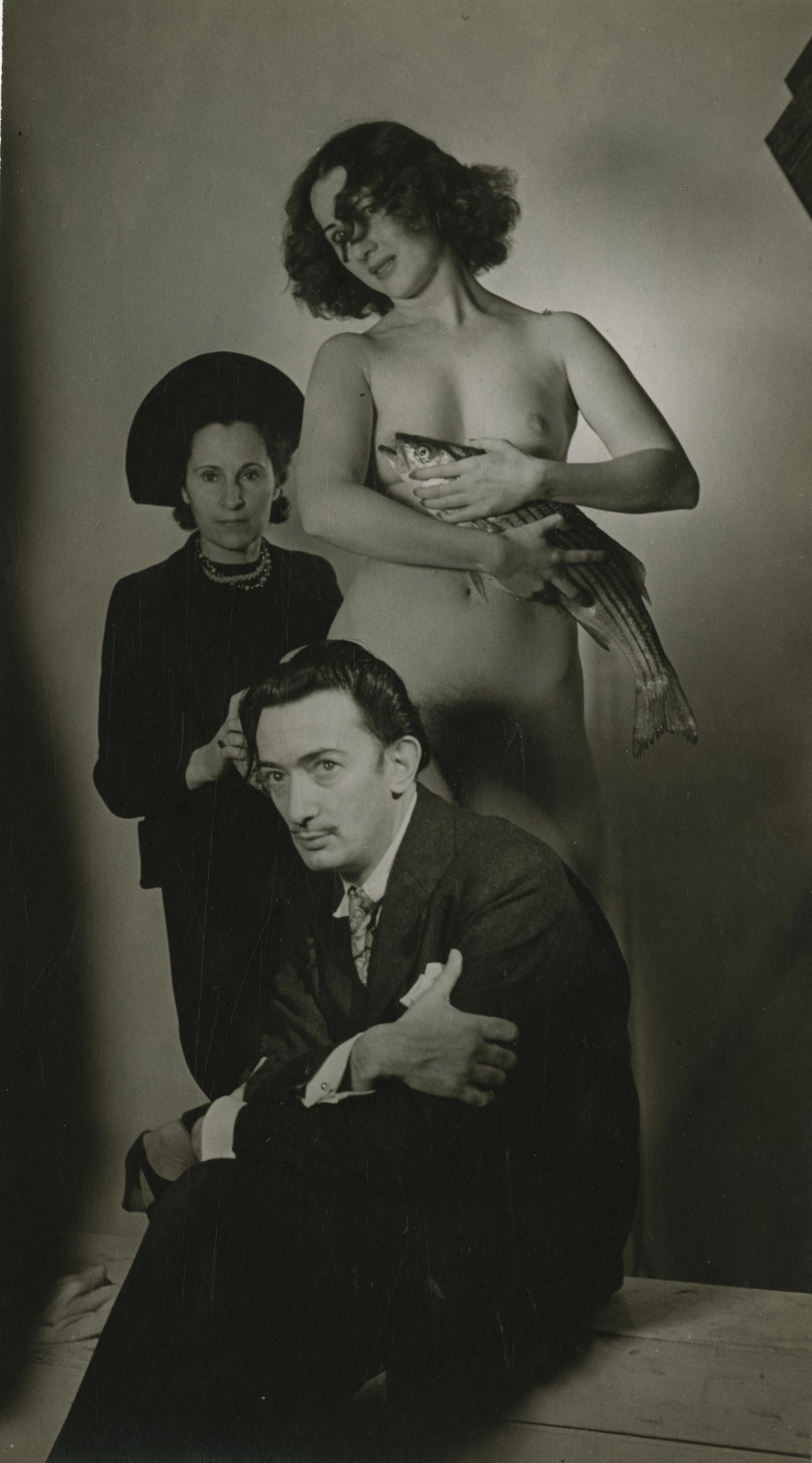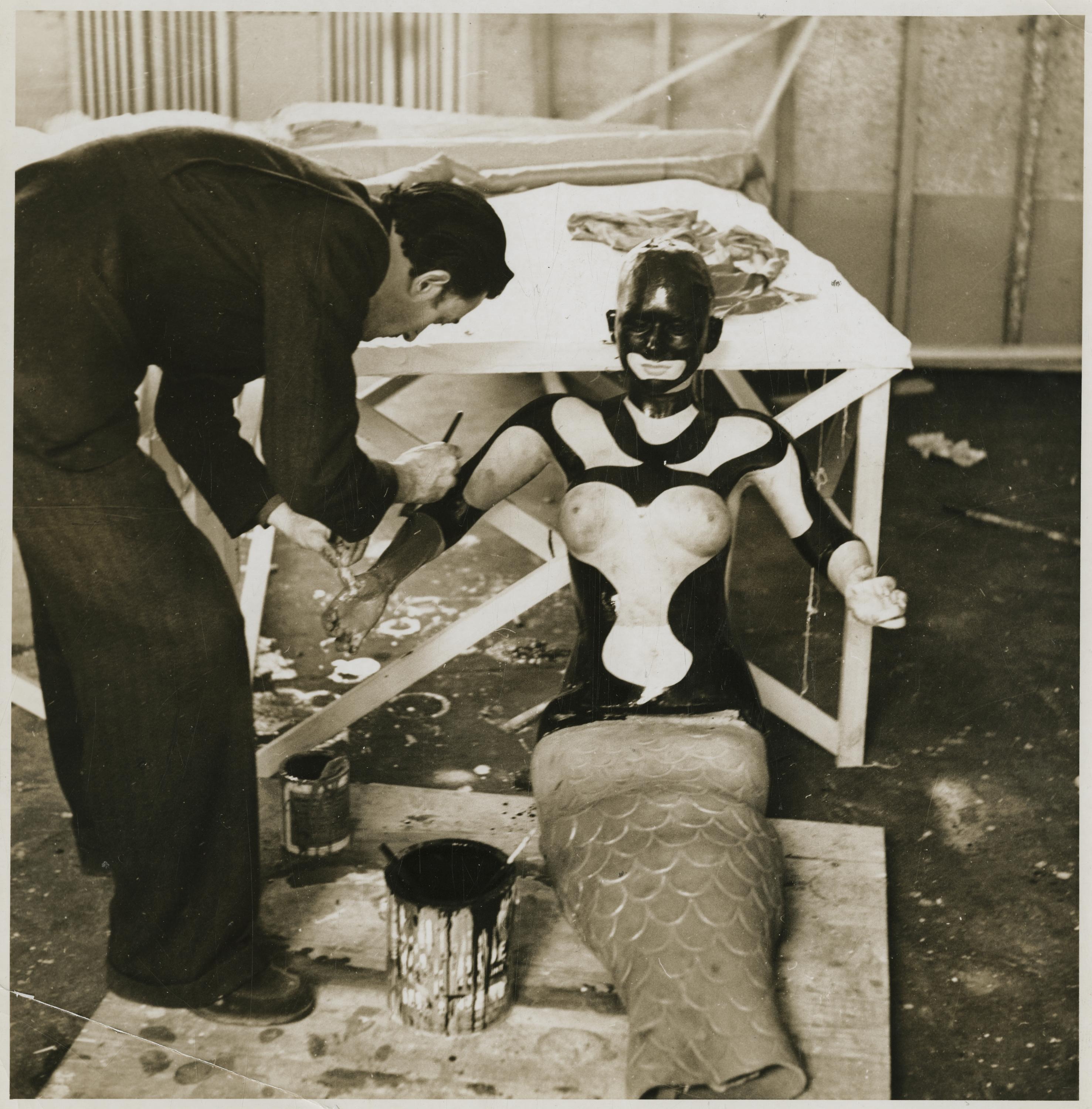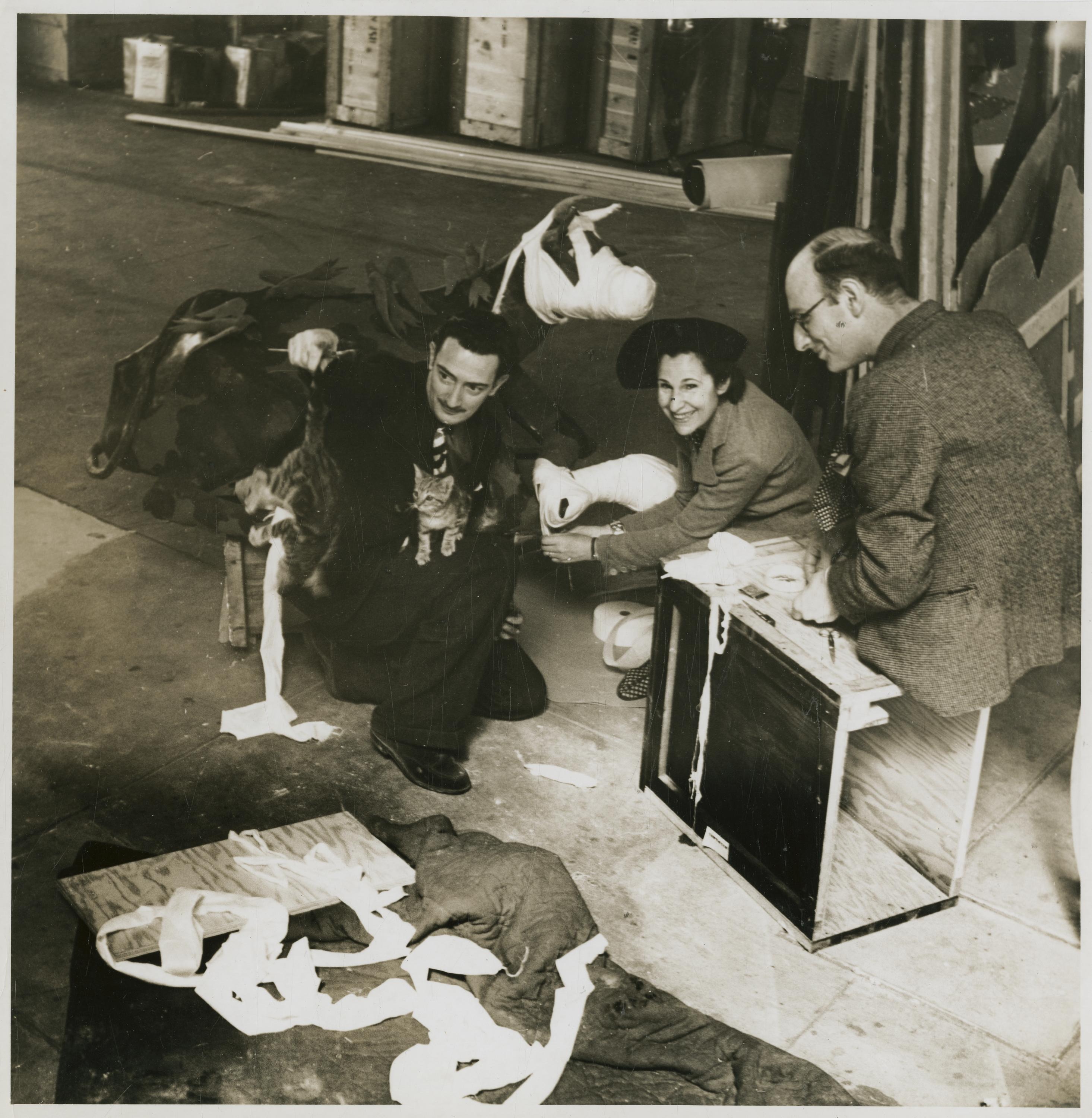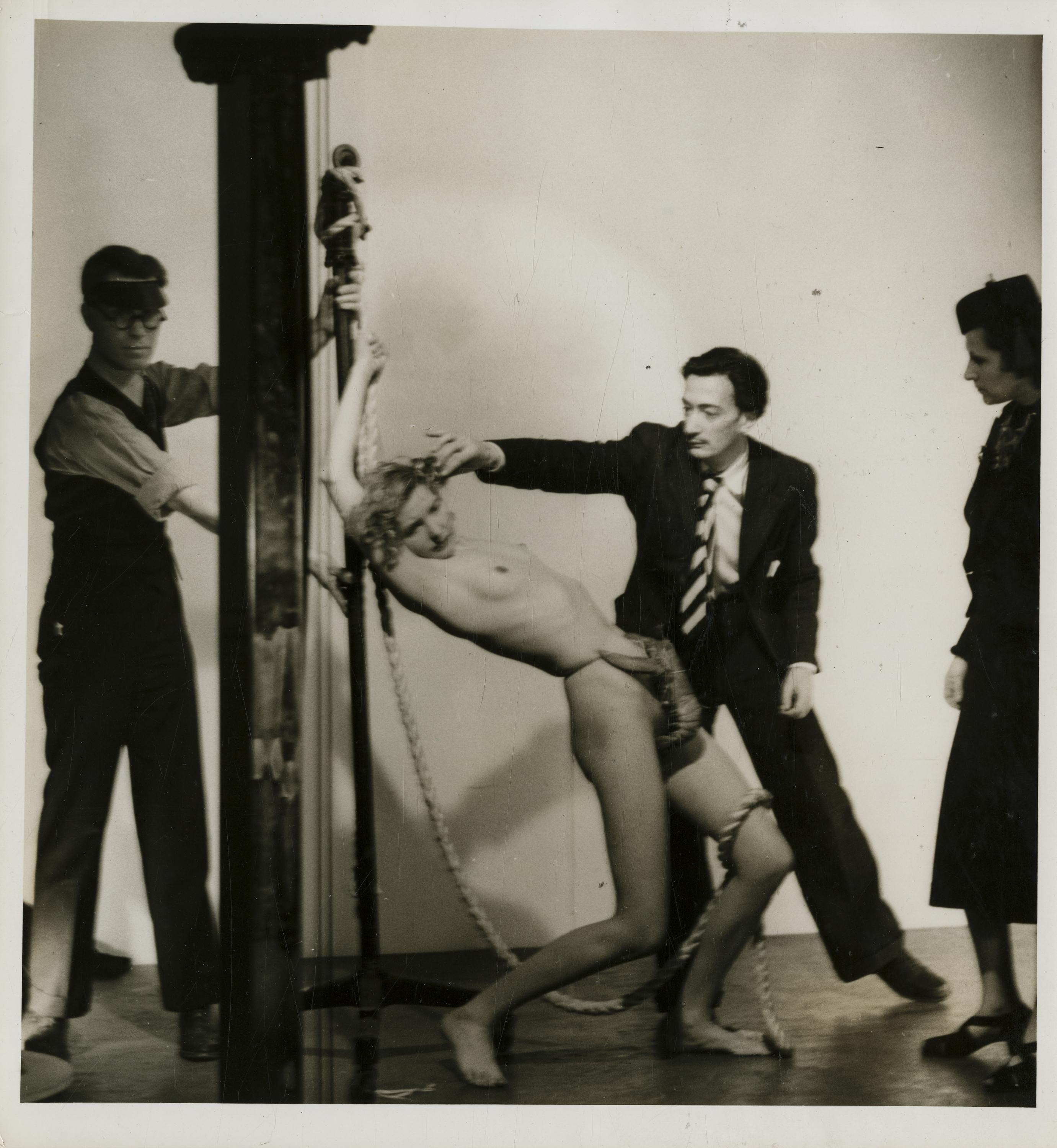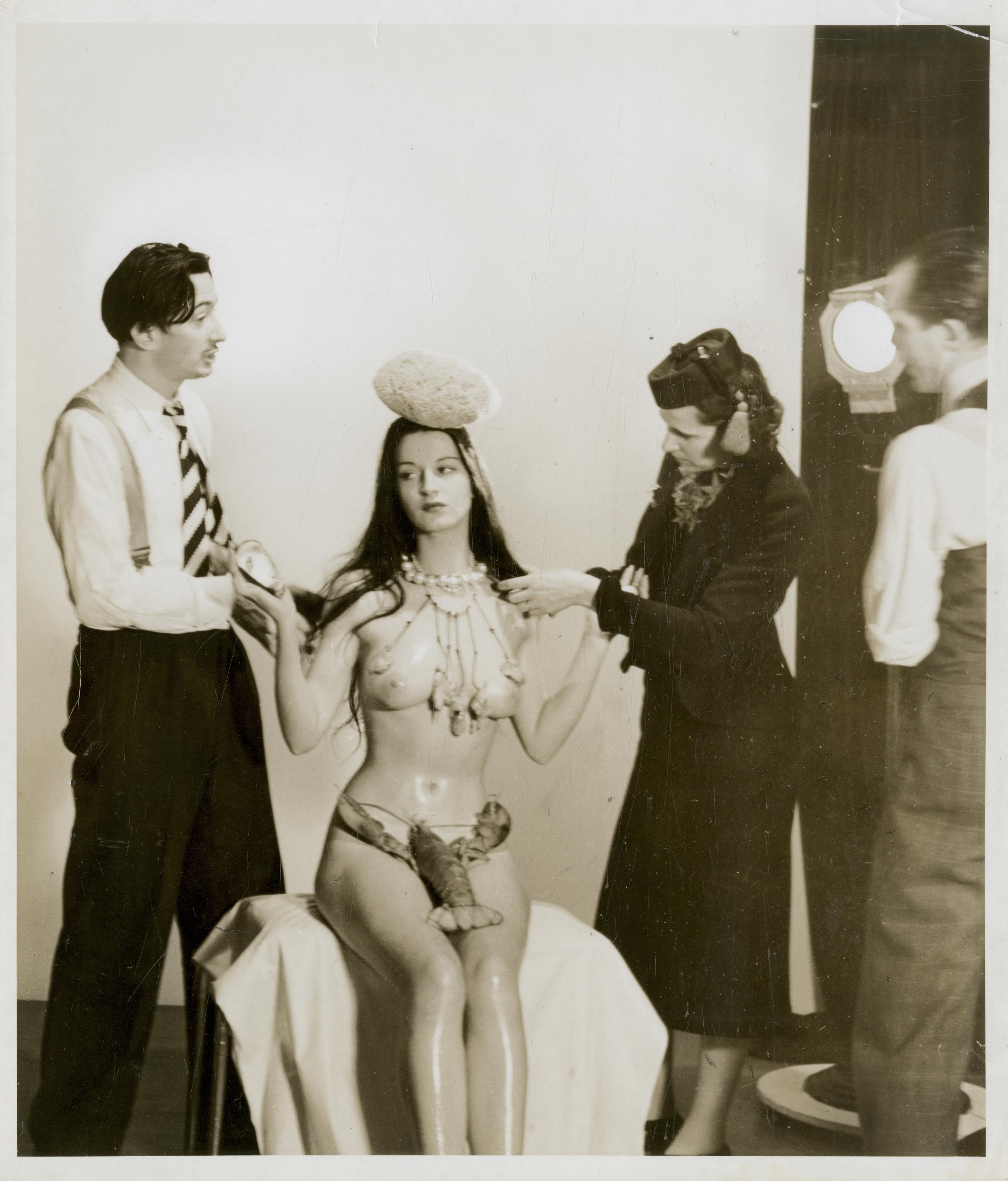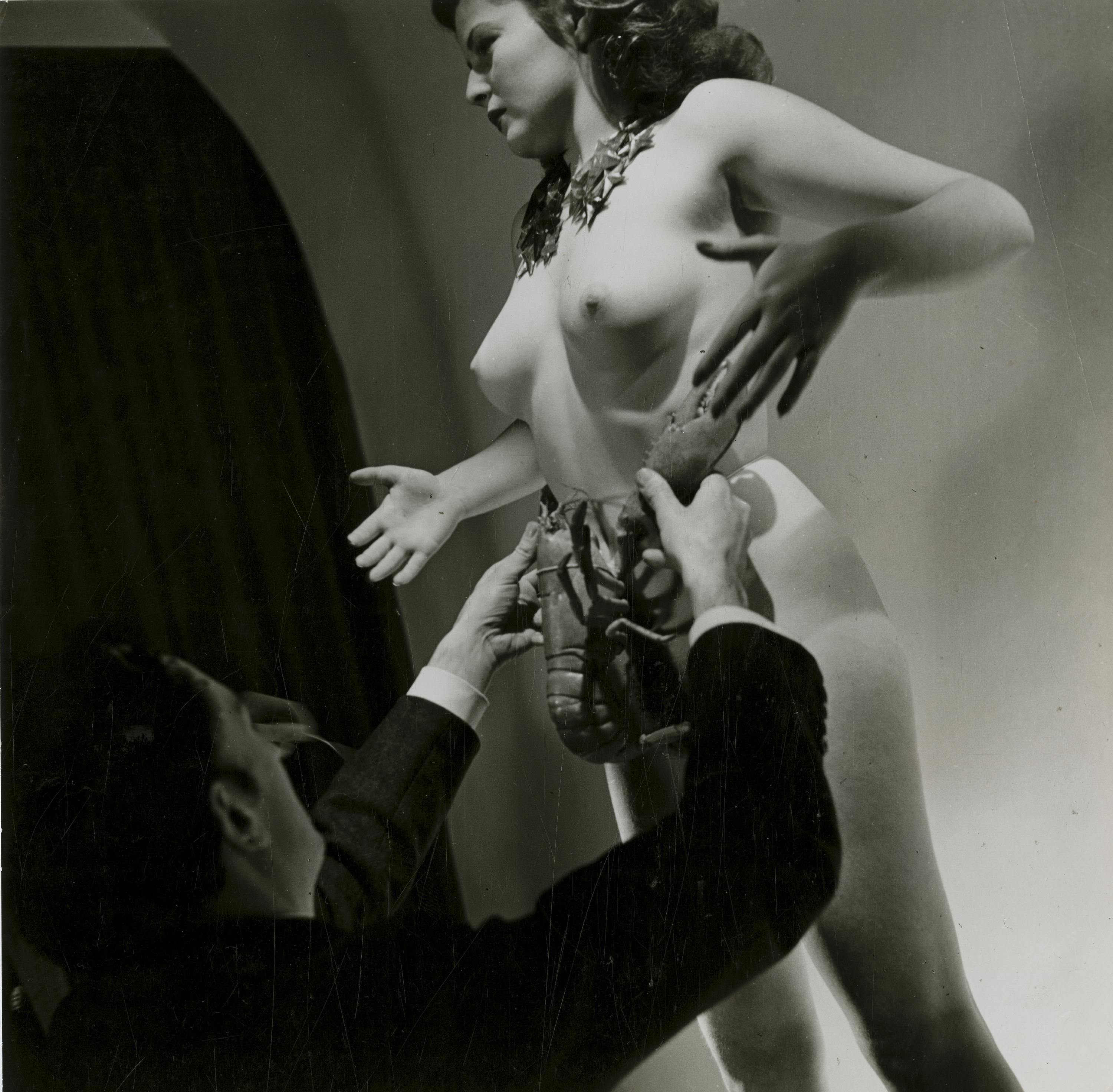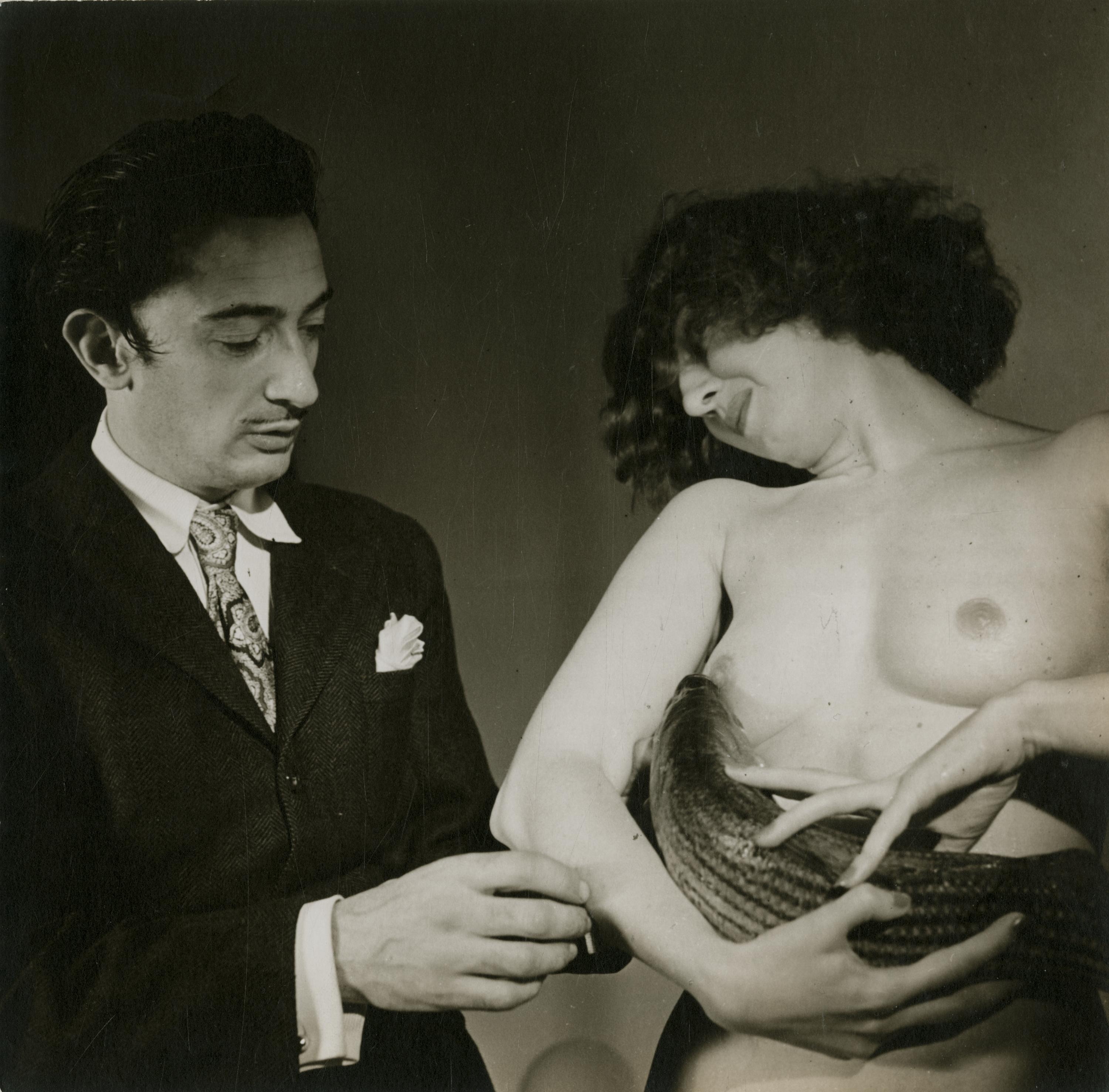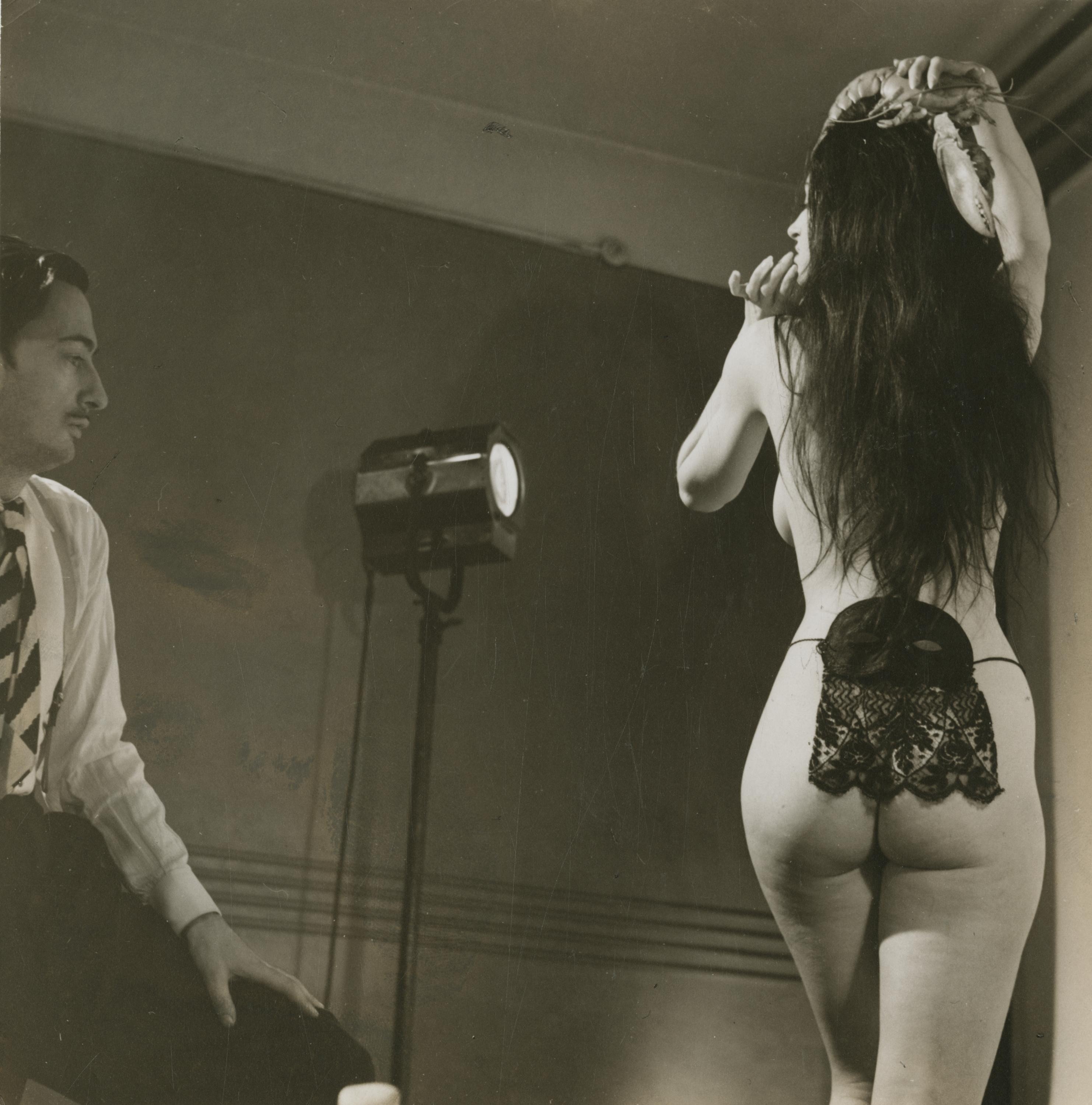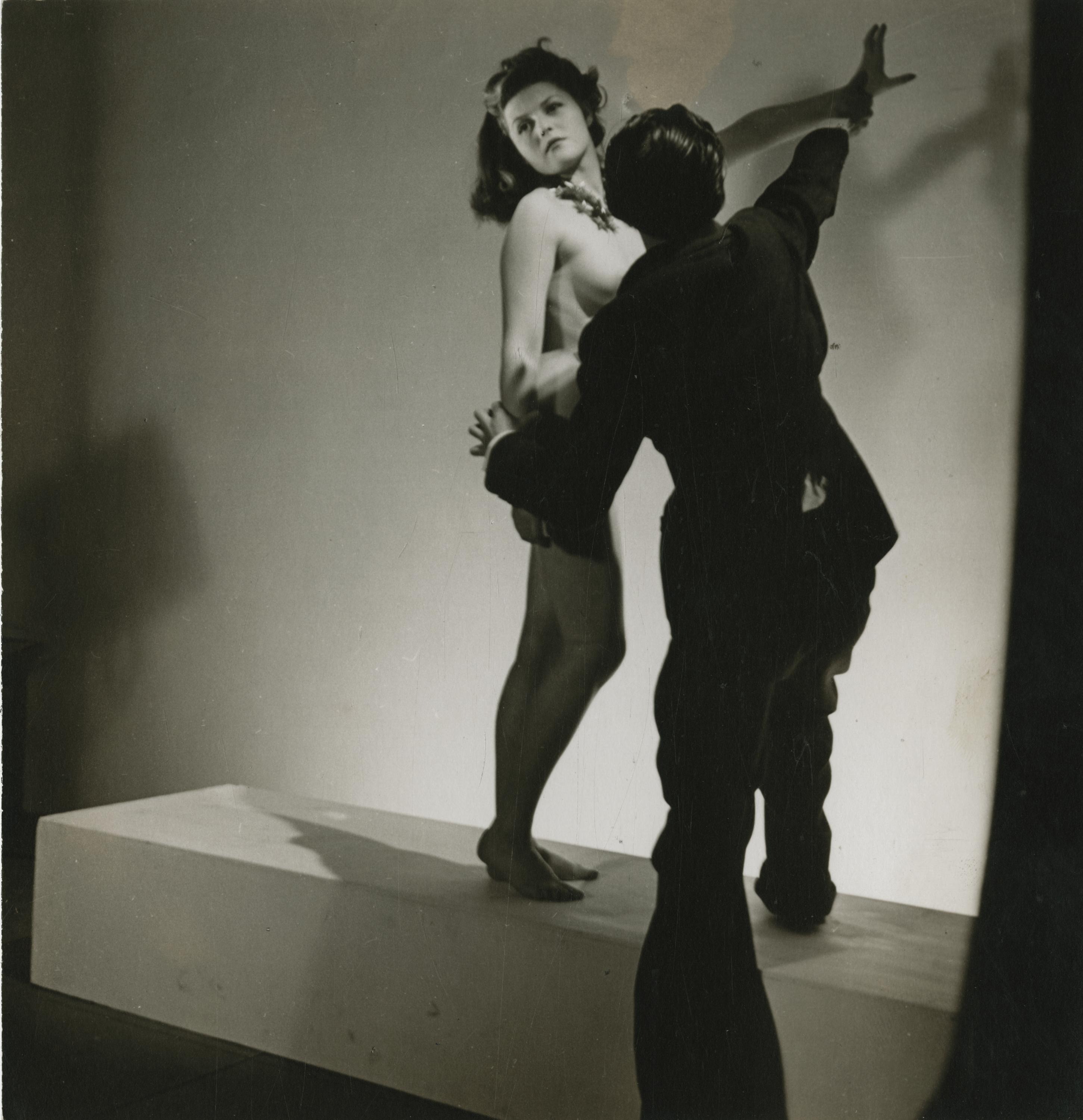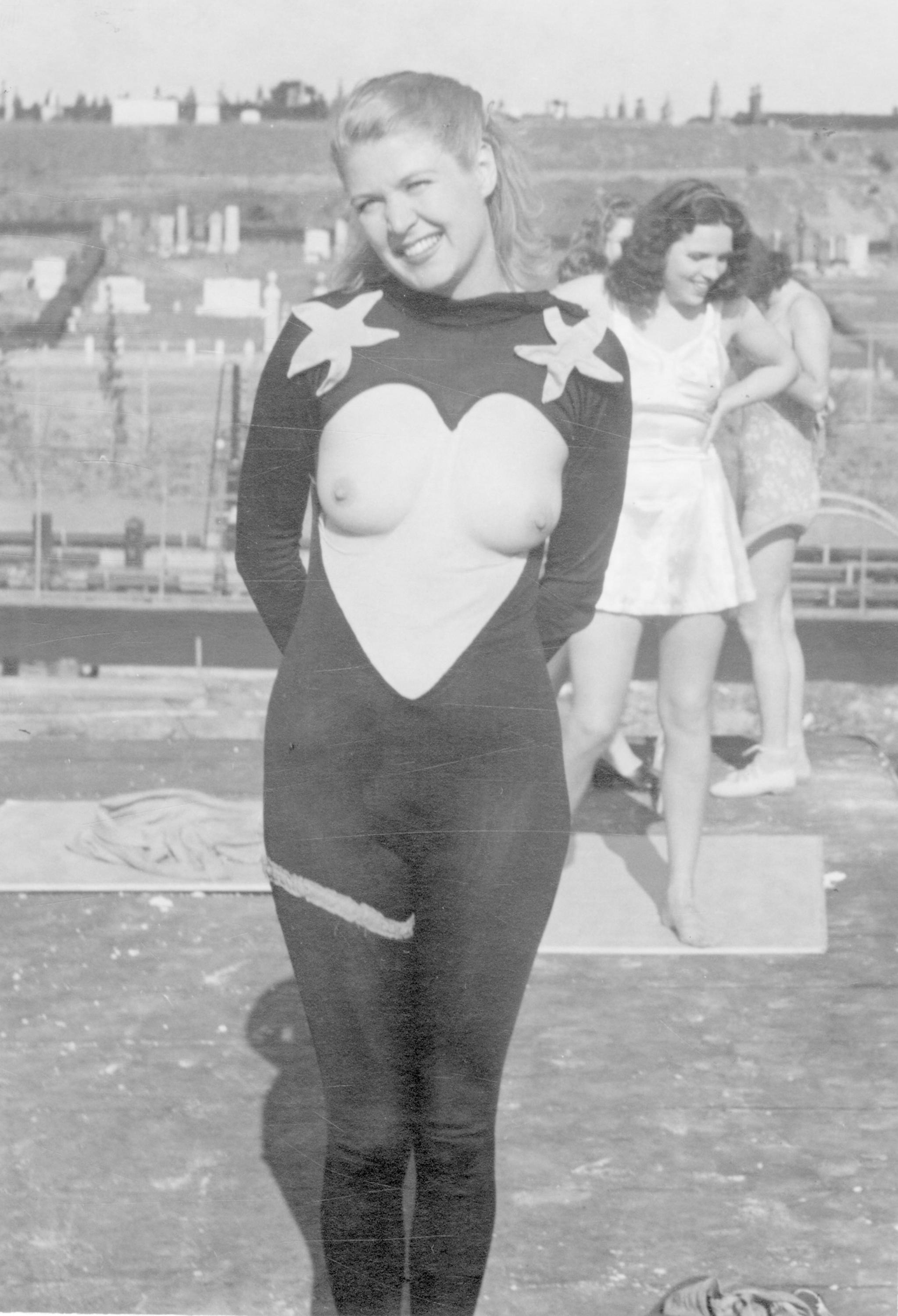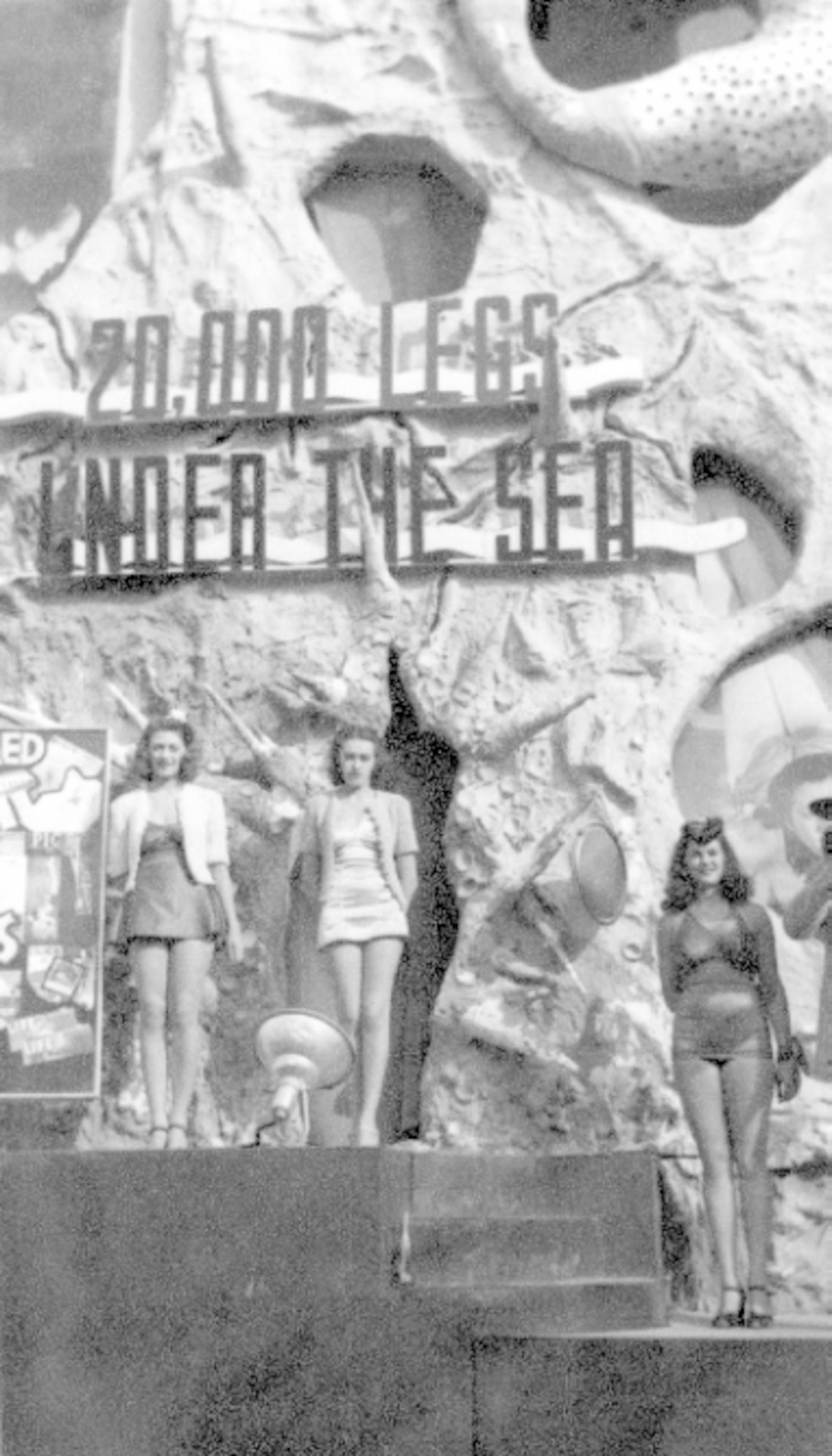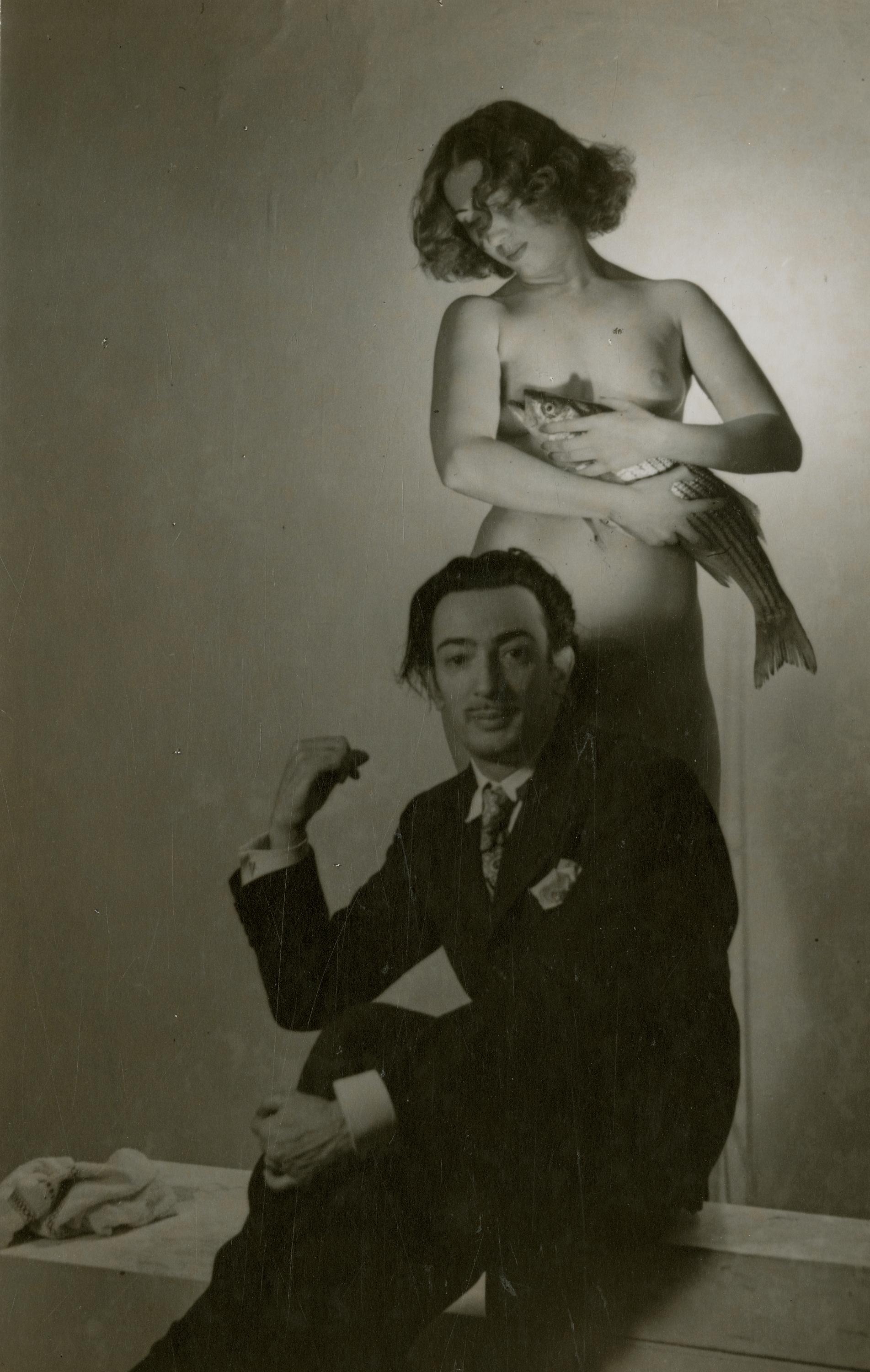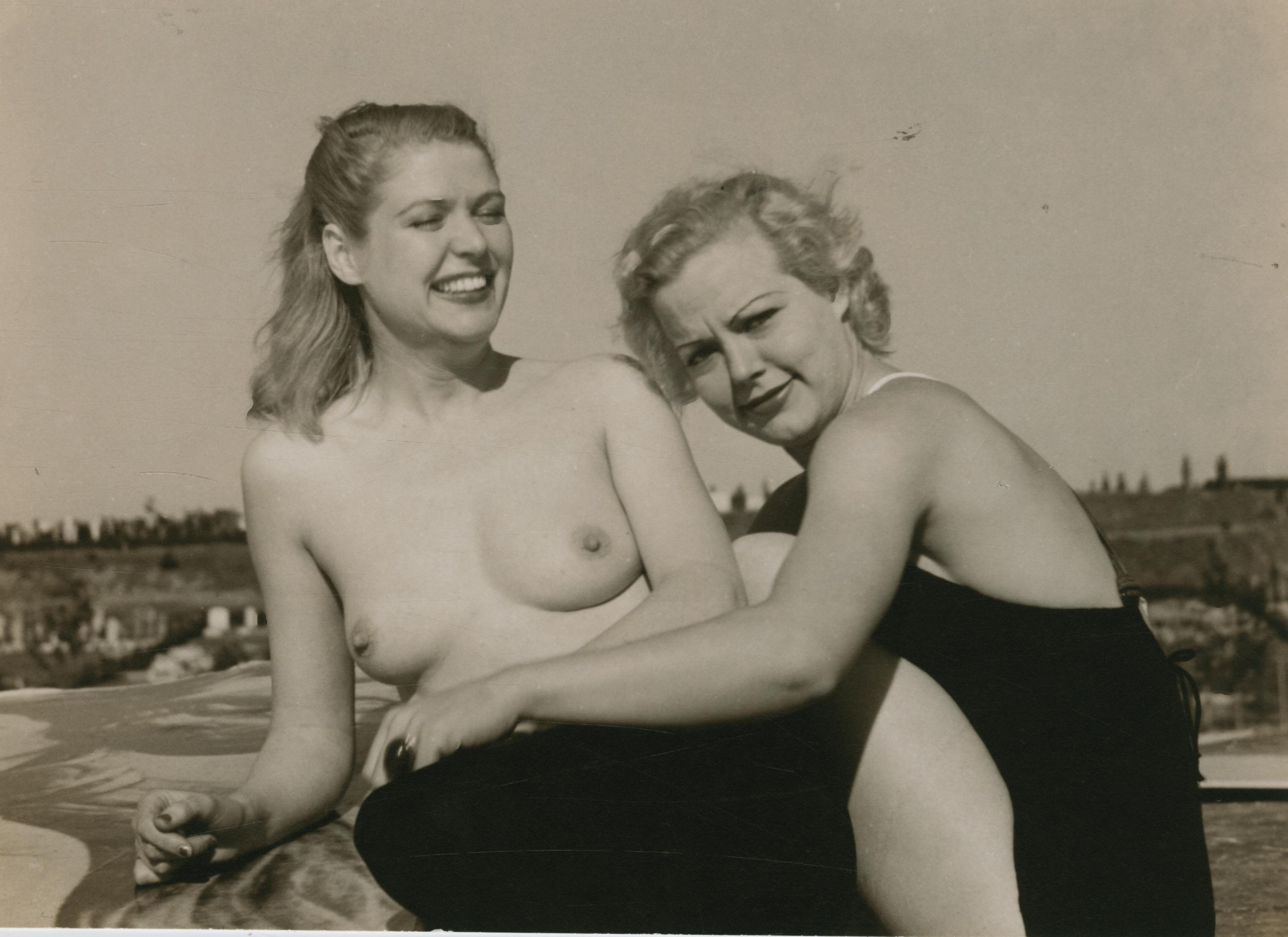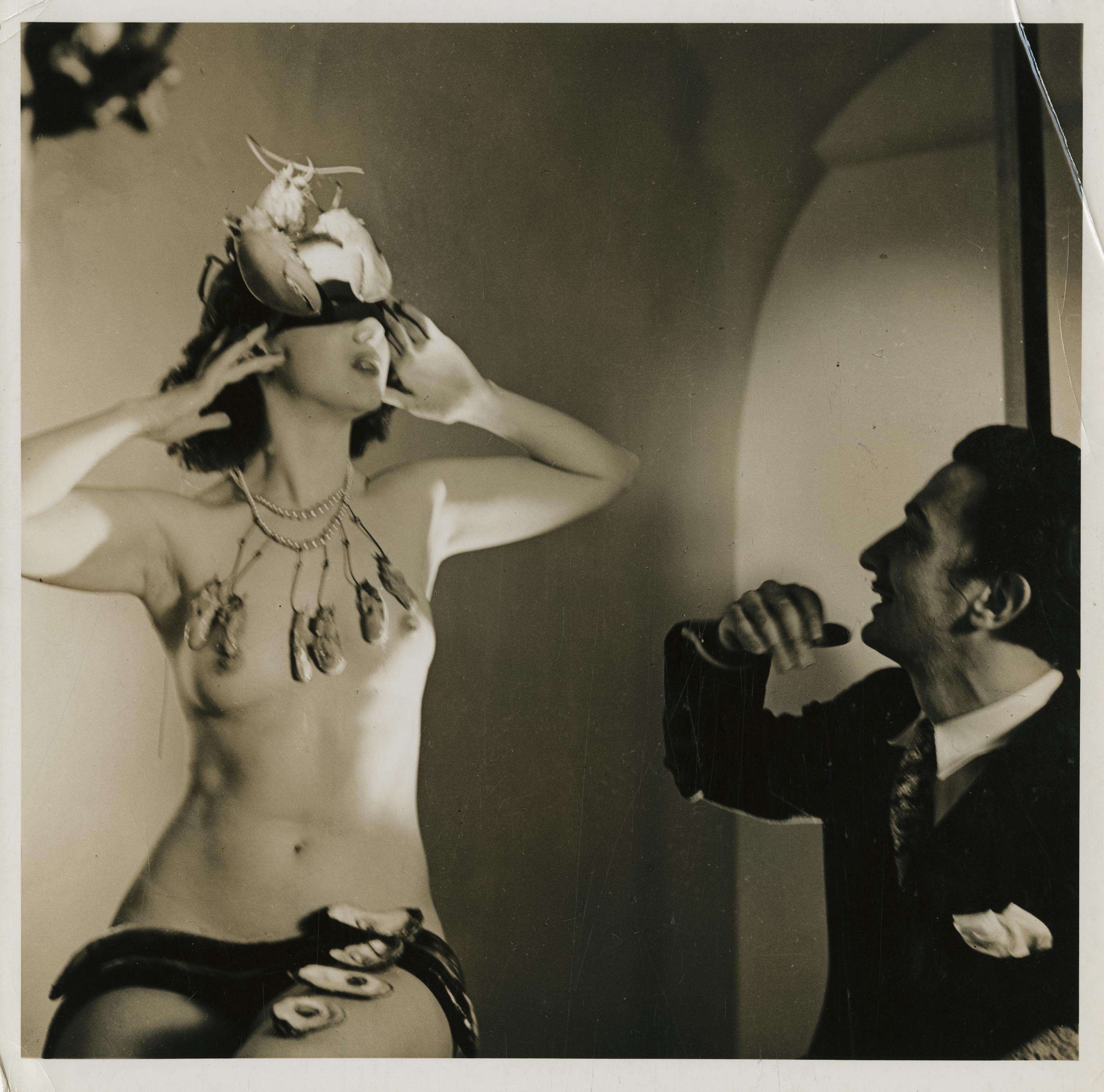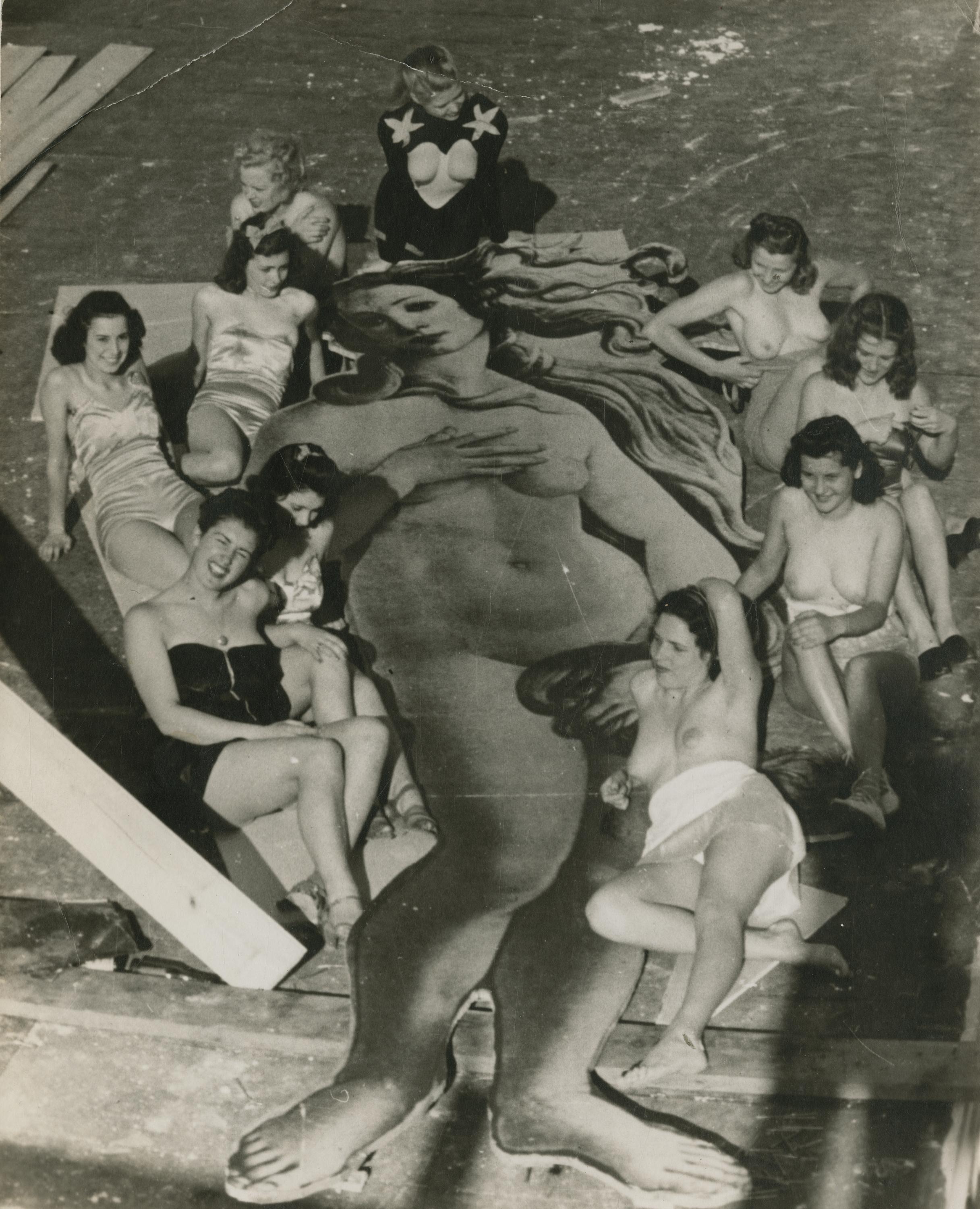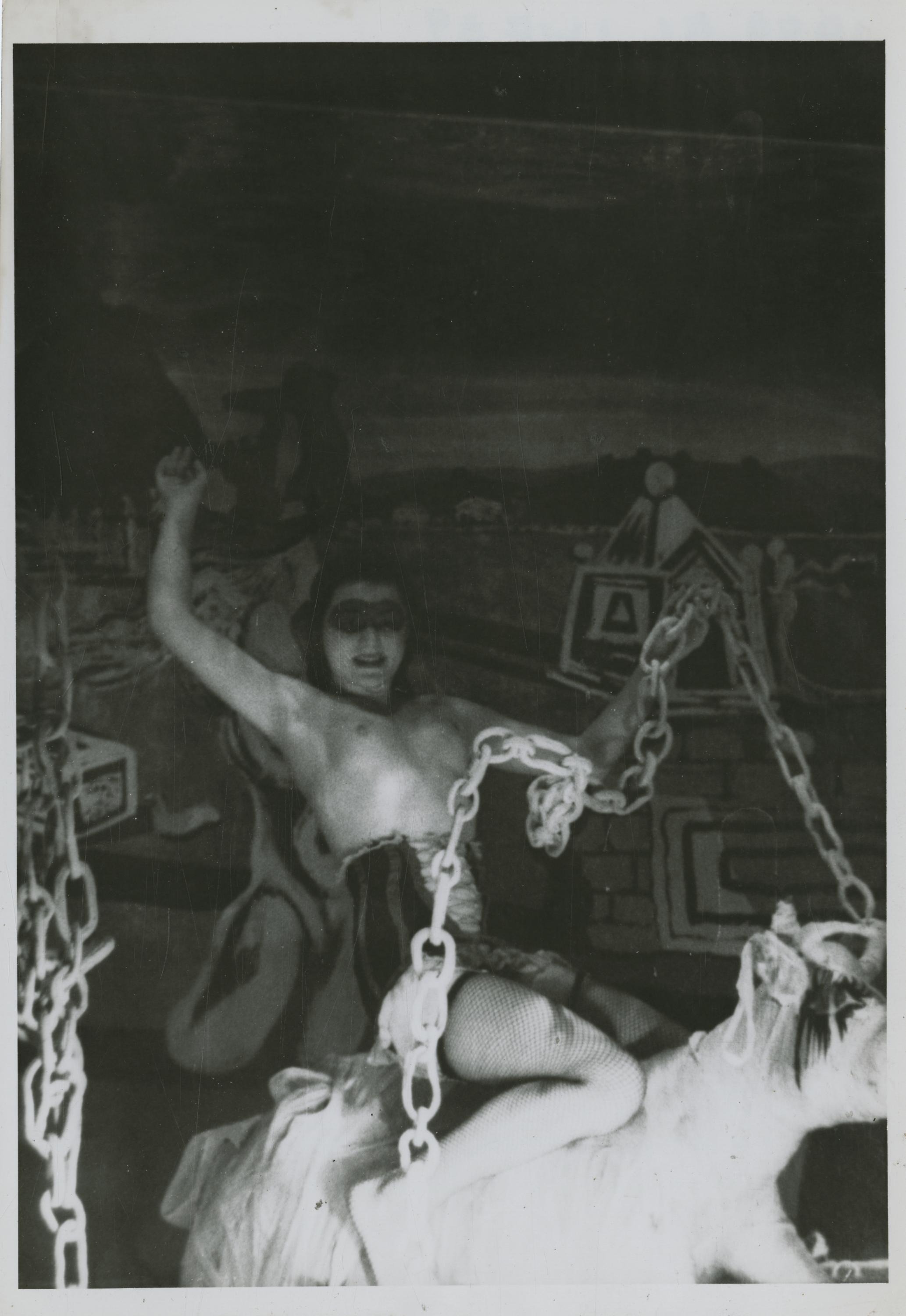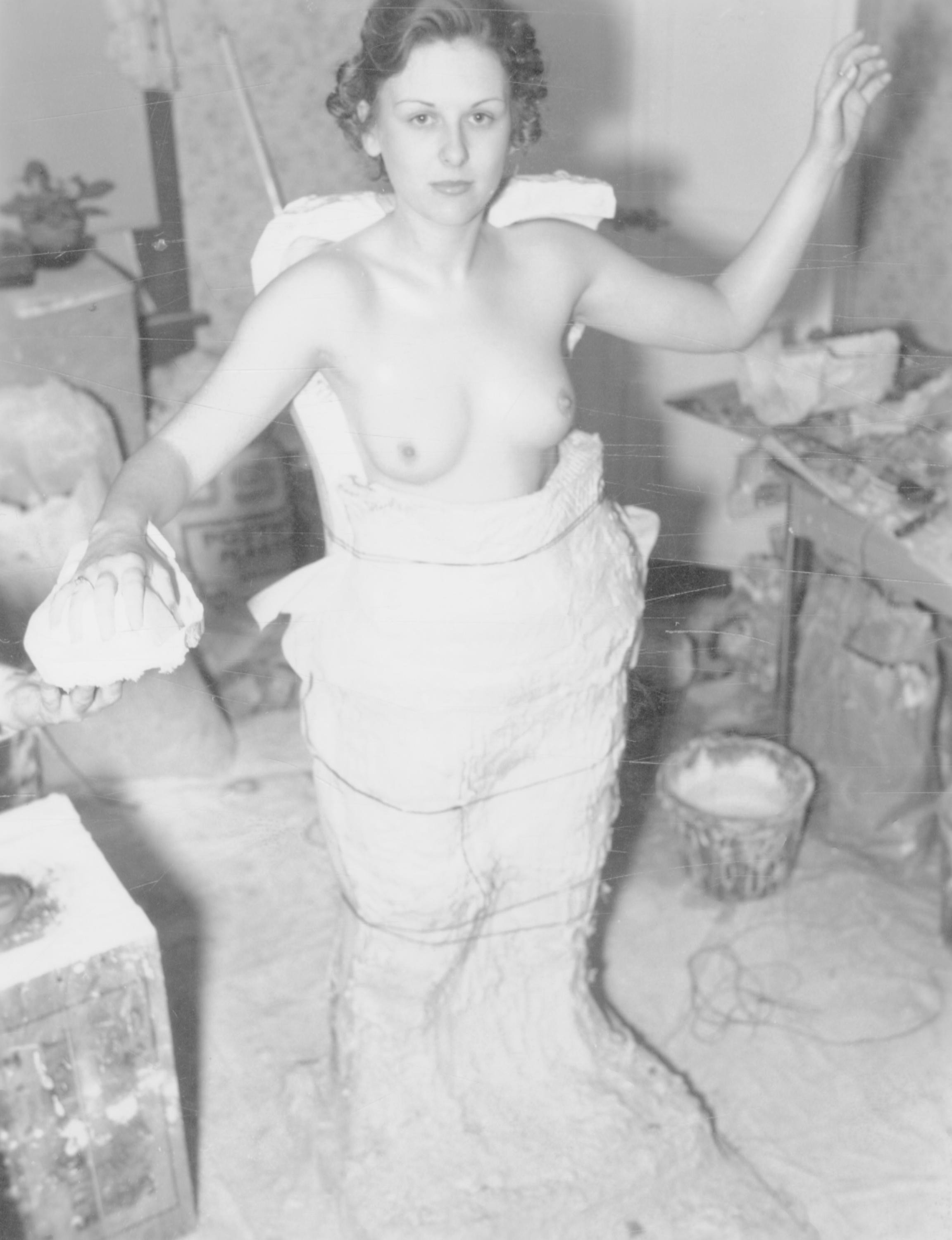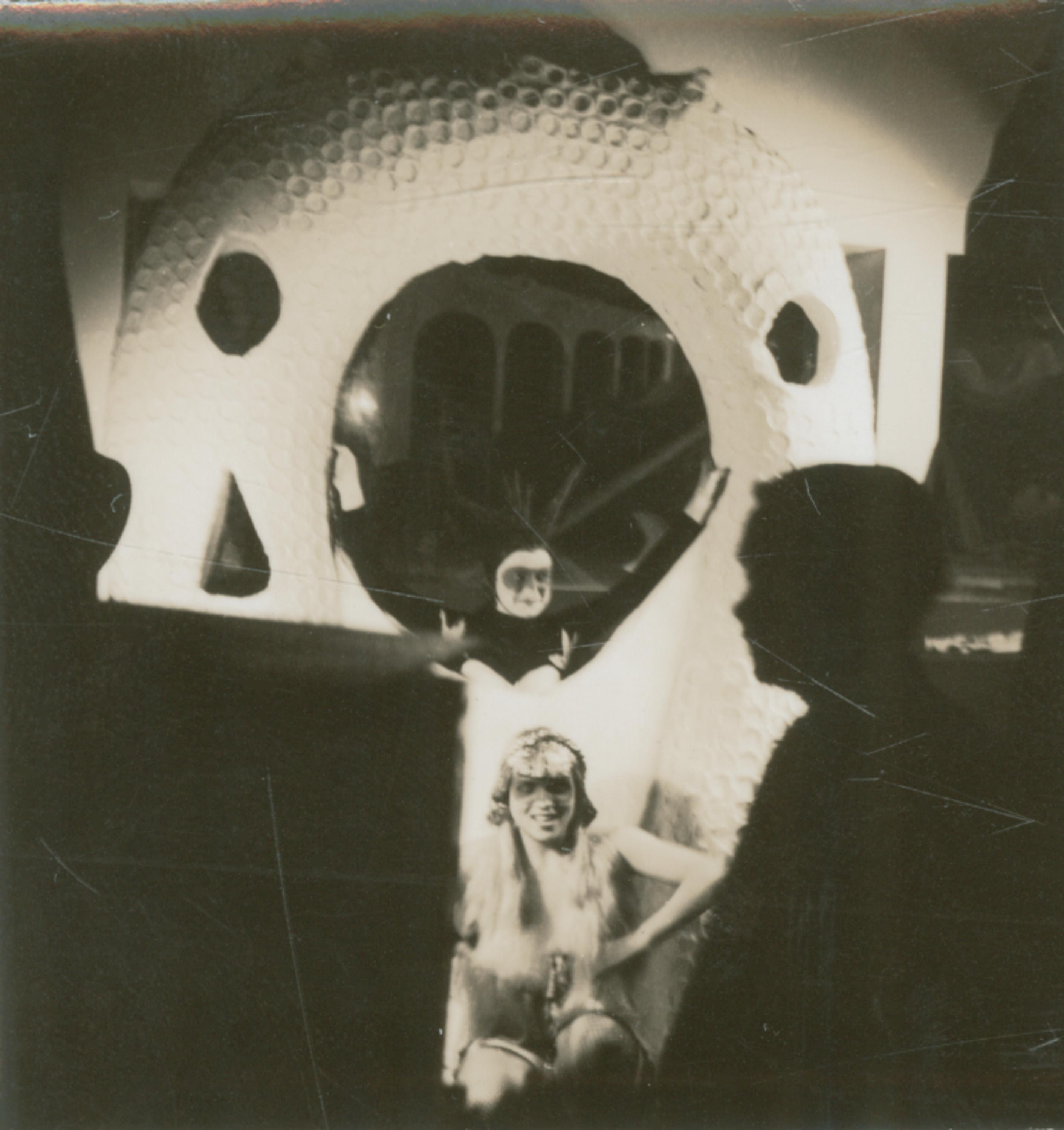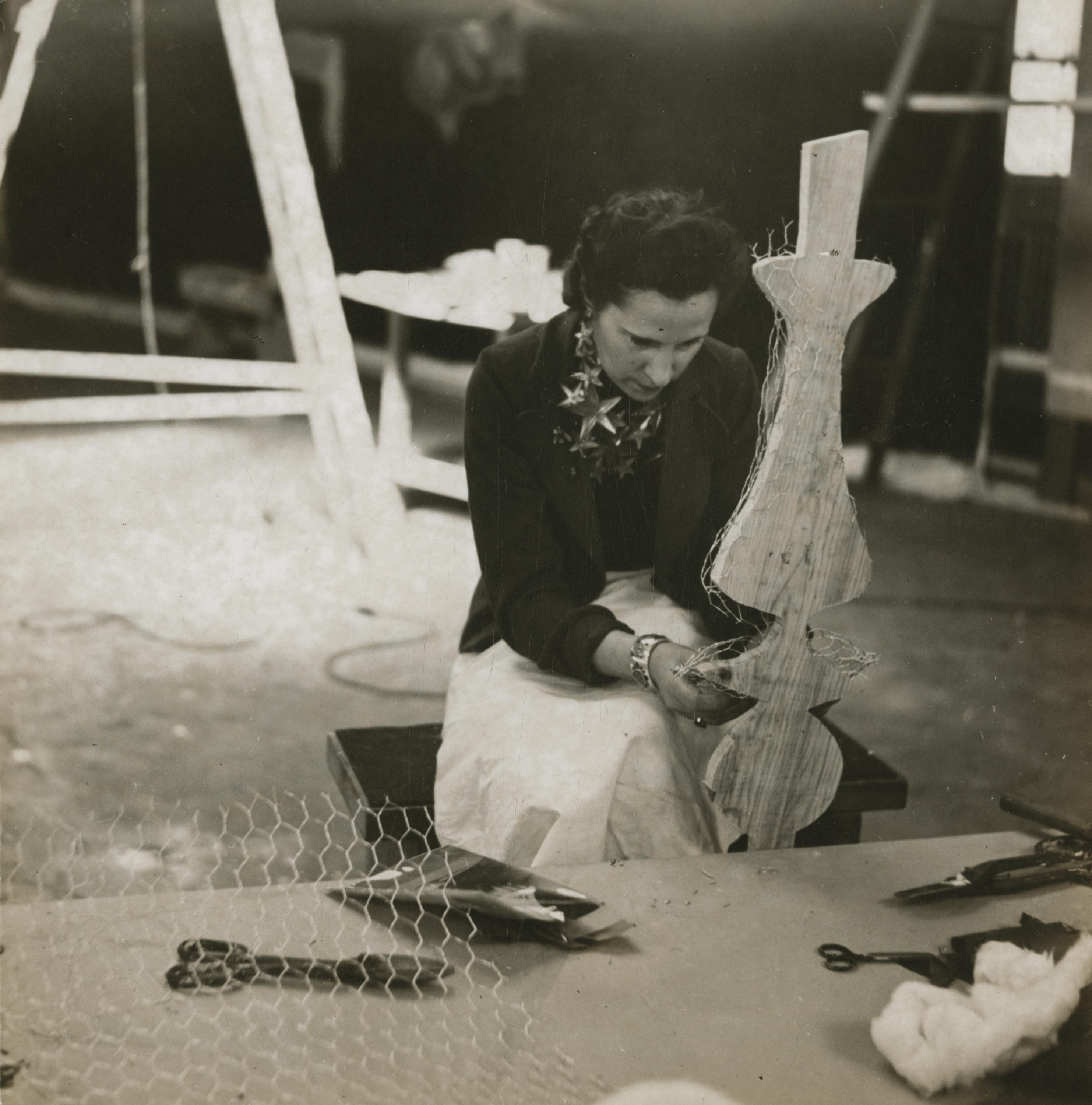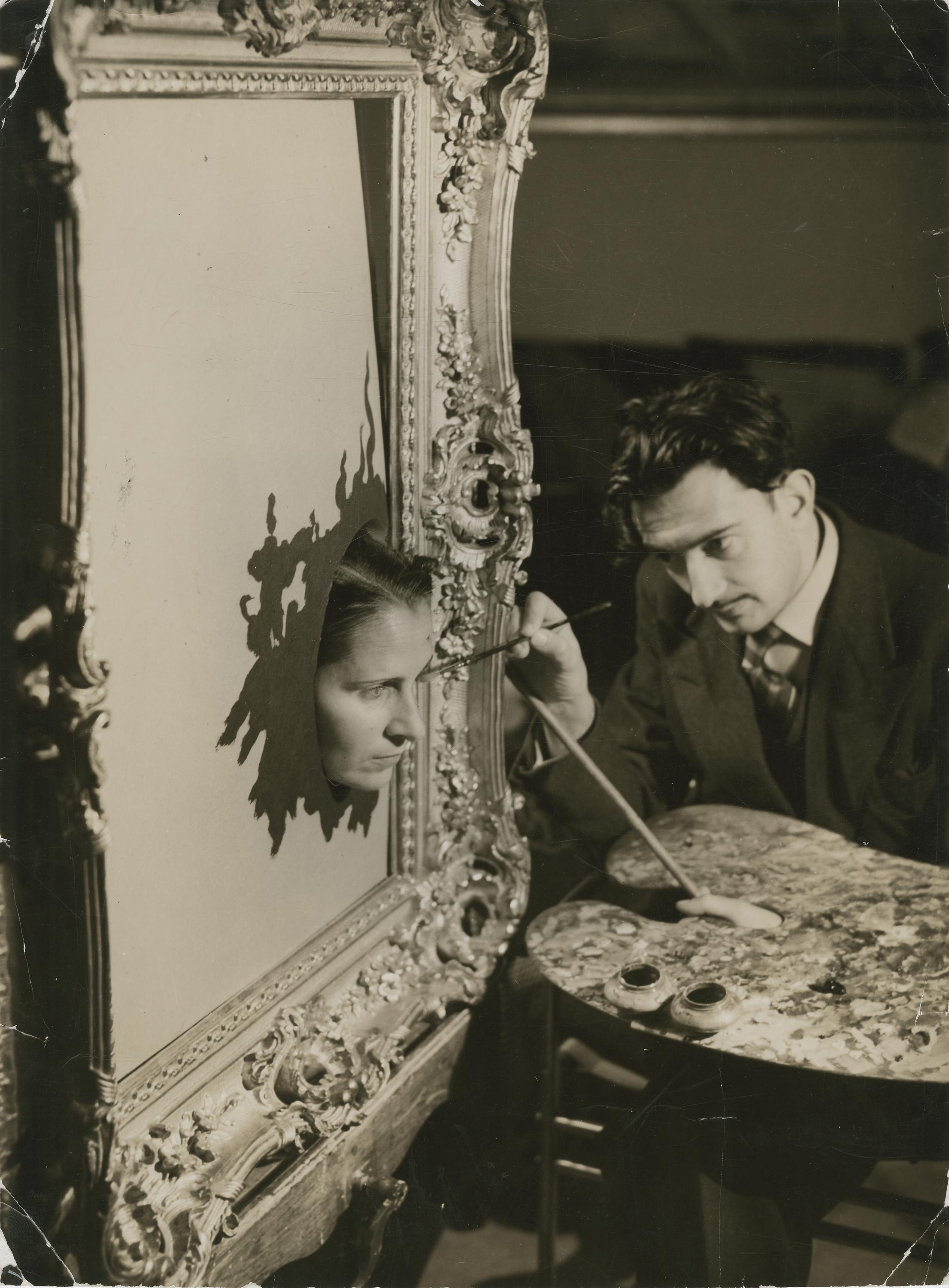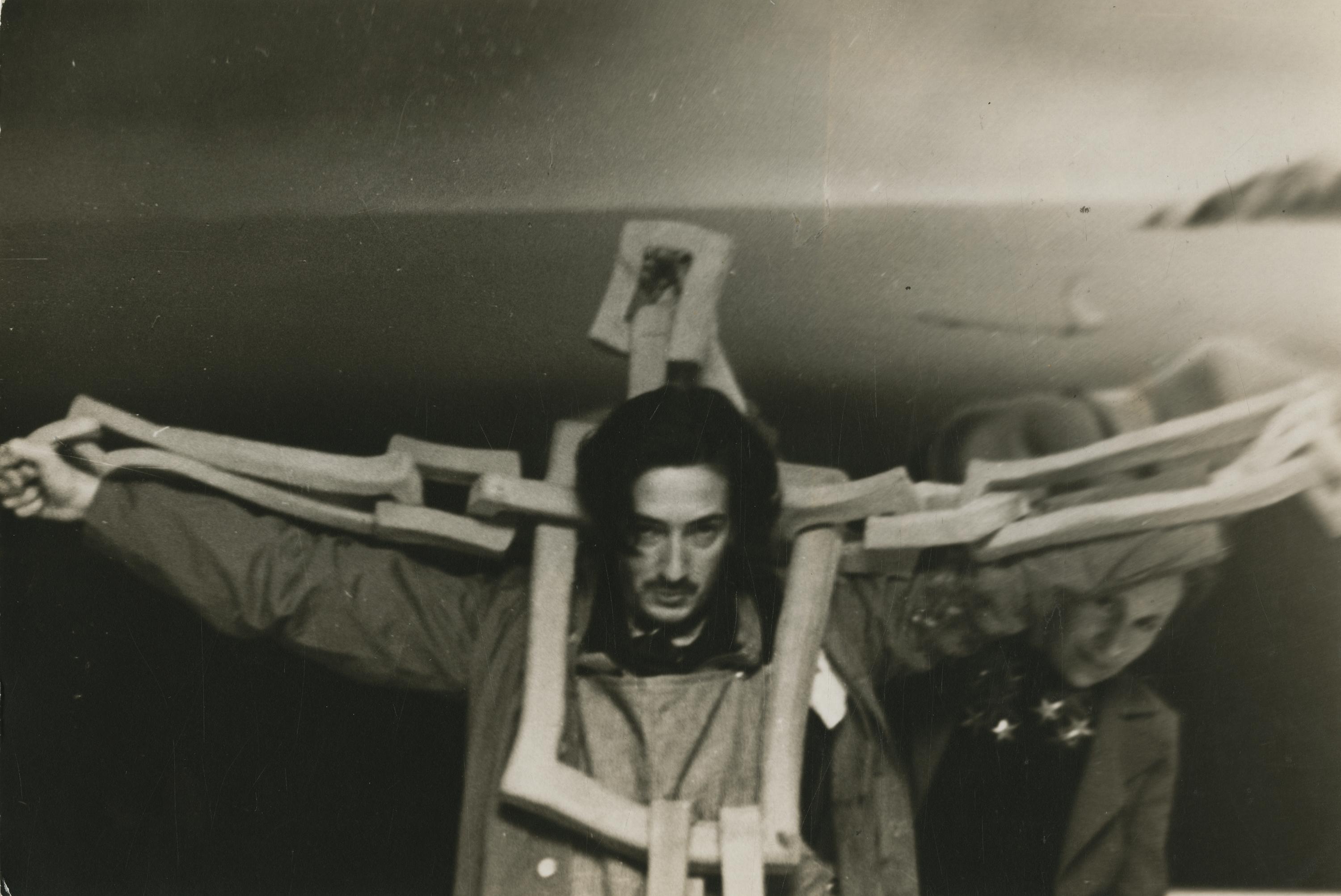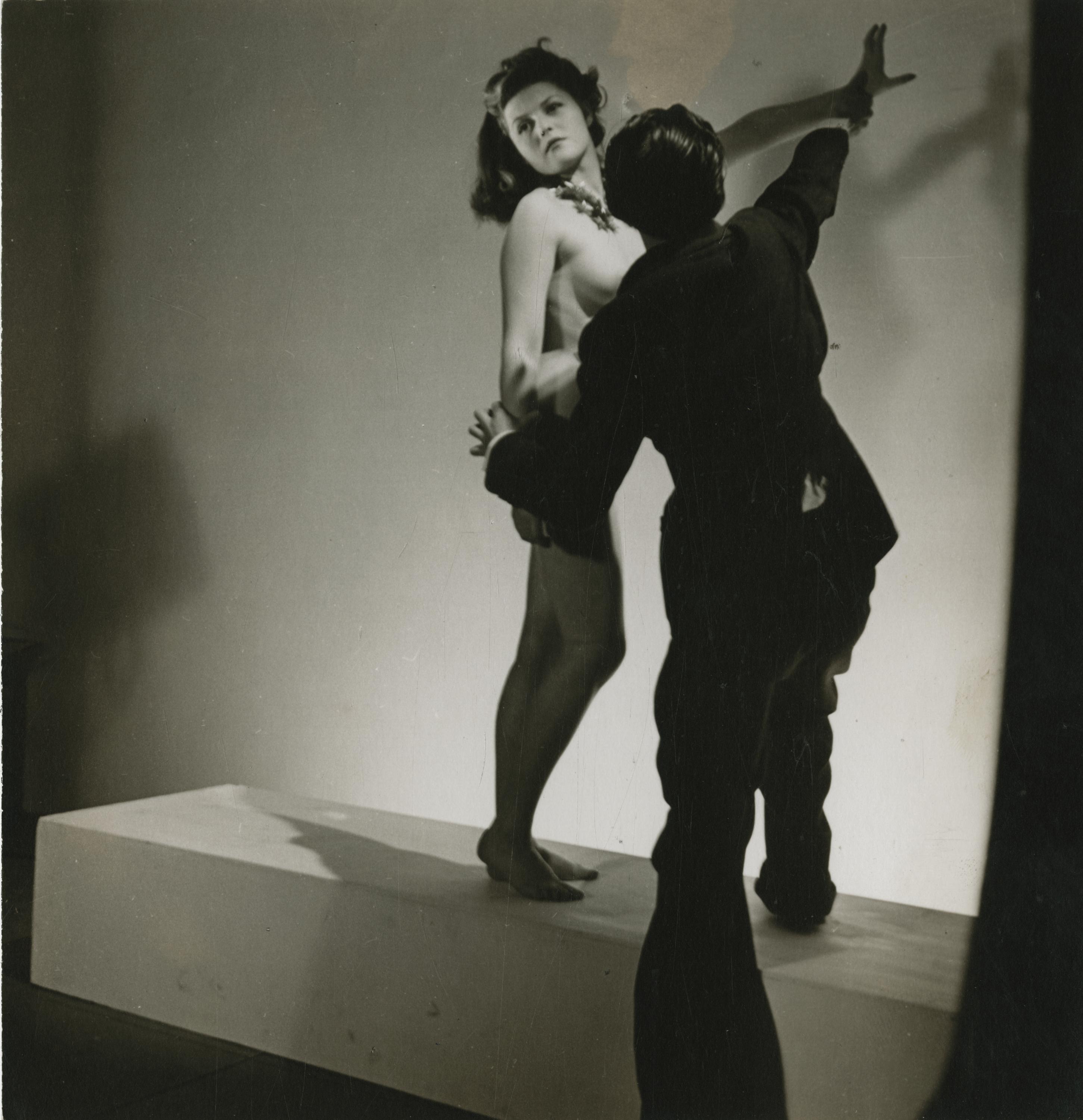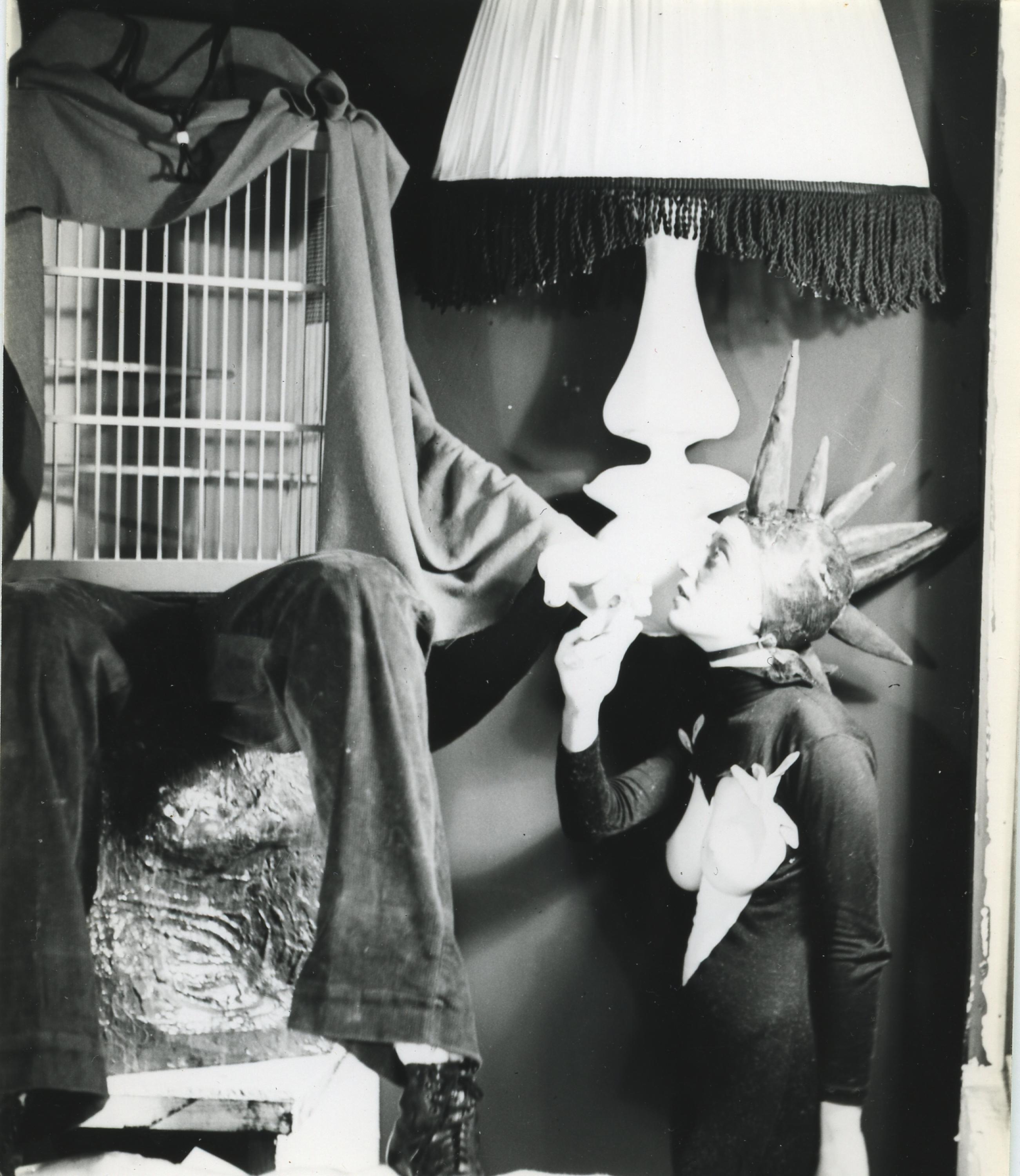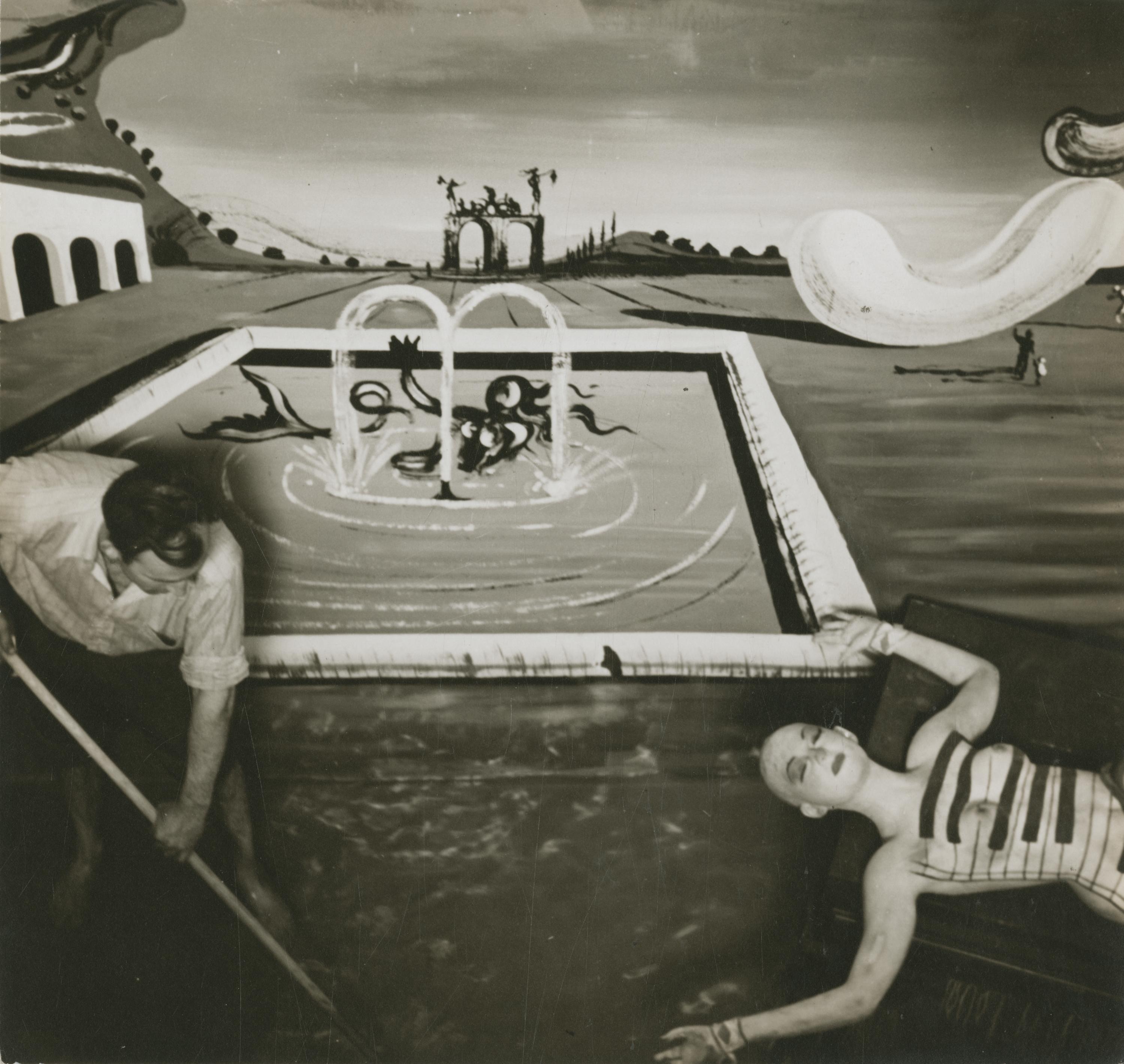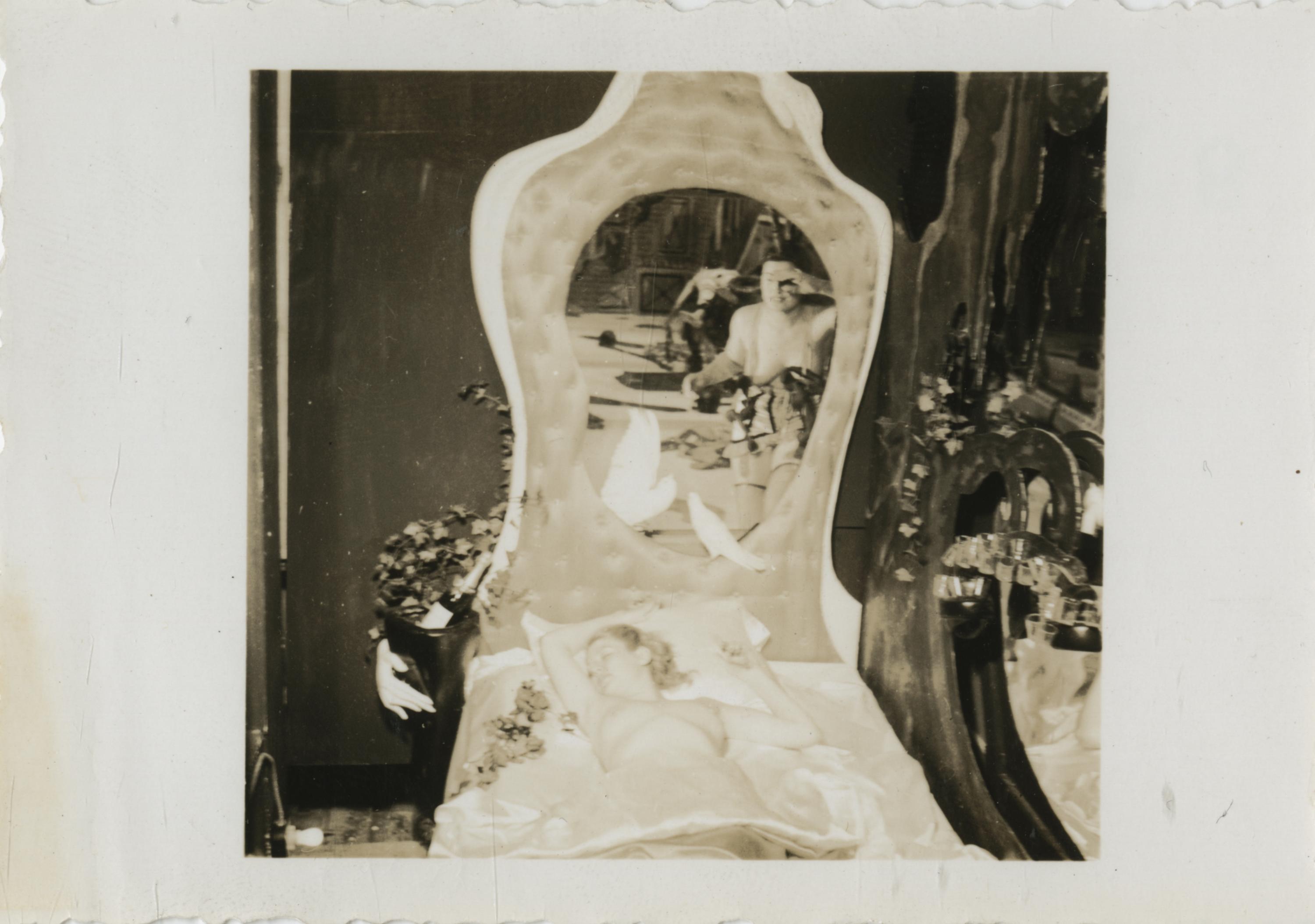 Photos are from a collection acquired  by New York's Queens Public Library. Images are by Eric Schaal, George Platt-Lynes, Horst P. Horst and Murray Korman.