FLASHBACK to November 30, 1962: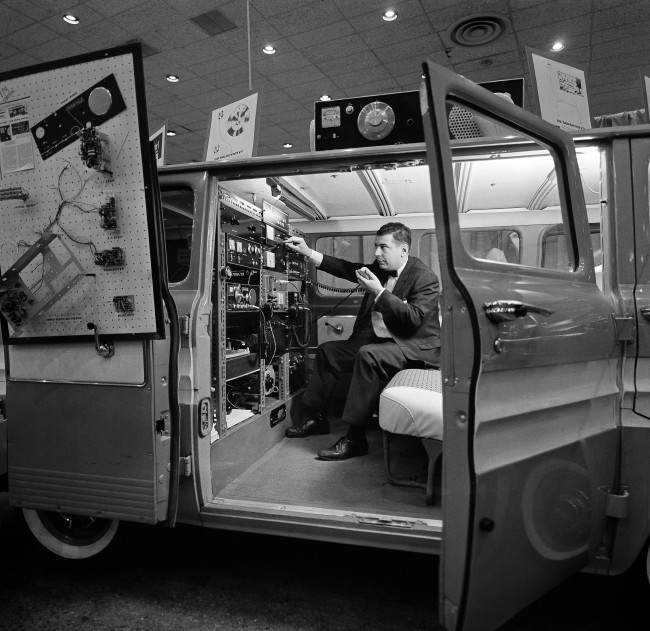 This mobile communications laboratory designed for demonstrating, checking and testing equipment, is demonstrated by Peter Robins, president of electronics communications, Inc., Mount Vernon, N.Y., which developed the traveling lab, at the International Communications Fair in New York on Nov. 30, 1962, displays of all new electronics communication equipment included mobile two-way radio for road, sky, ship and shore, ham radio, citizen's band, short wave, intercommunication systems for factories, offices and homes, radio paging devices, Hi-Fi, MM multiplex, automatic telephone systems. Walkie-talkies, and closed circuit television.
File under: what we got from the Cold War.