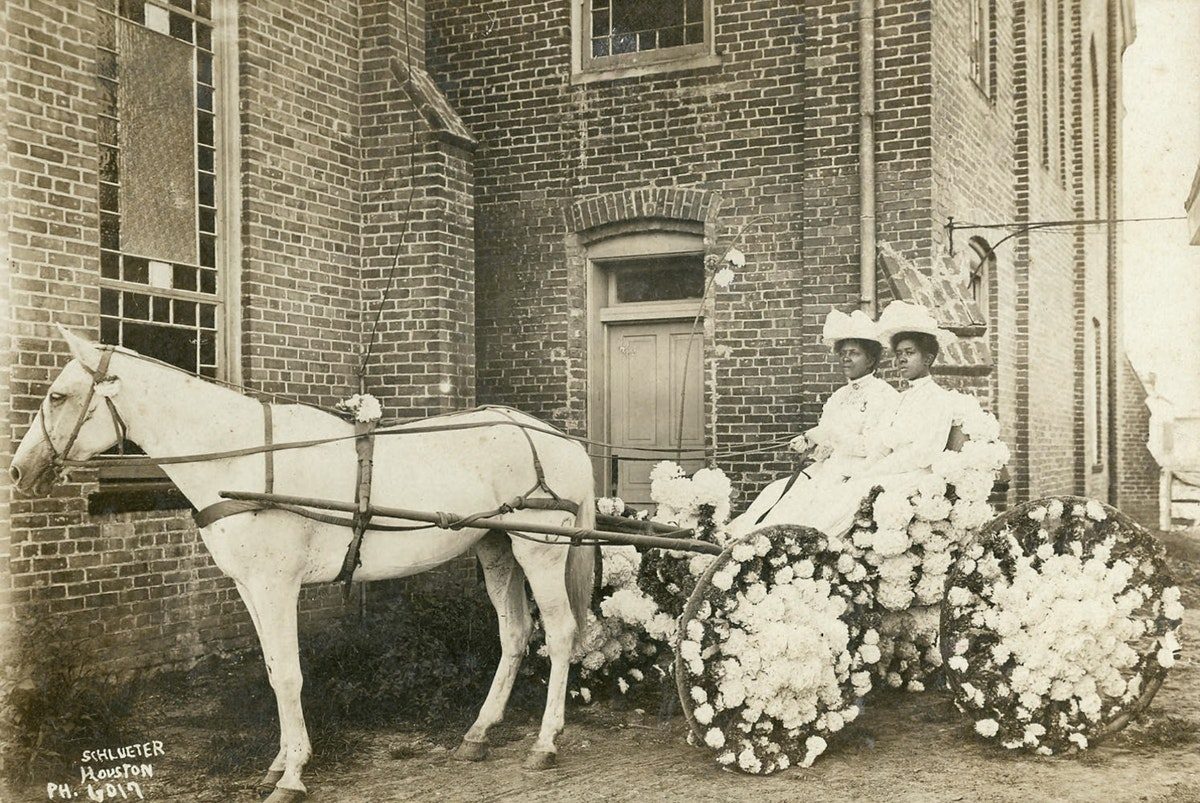 The Dallas Morning News' report on the 1936 Juneteenth makes for a shocking read.
Paula Bosse provides some background:
Juneteenth, the anniversary of the date that African-American Texans learned they were freed from slavery, was celebrated at the Texas Centennial Exposition with a day of entertainment and exhibits. It was also the day that the Hall of Negro Life — a federally-funded exhibition hall acknowledging and honoring the history and accomplishments of African-Americans in the United States — was officially dedicated…
The Texas Centennial Exposition was split into six zones: education, medicine, agriculture, mechinical arts, industry and fine arts. Visitors could dine at Little Harlem.
Among the large collection of art by black artists displayed in the Hall of Negro Life were four murals by the artist Aaron Douglas, depicting black history in Texas.
1936 was the 70th anniversary of Emancipation. There was a huge parade, a Negro Hall of Culture and an integrated athletics meet at the Cotton Bowl, featuring Ralph Metcalf, the 1936 Olympics gold medal winner.
Equality ruled? Well, not for everyone it didn't: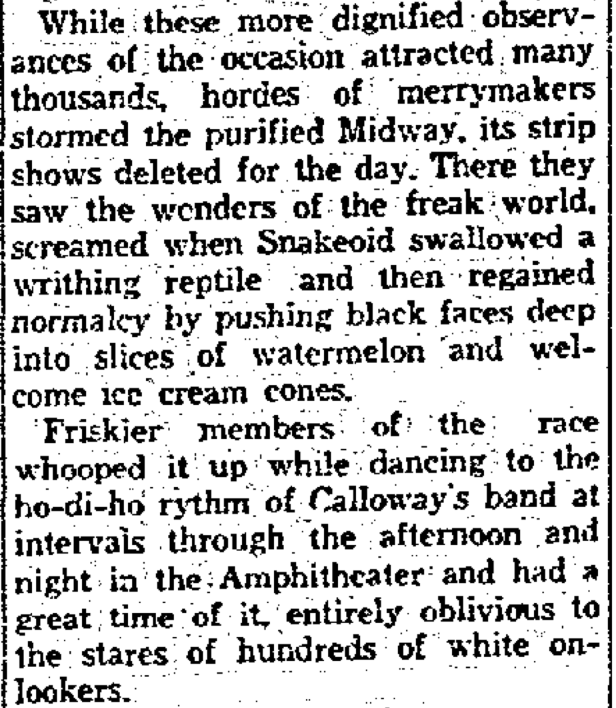 Lead image: Martha Yates Jones (left) and Pinkie Yates (right), daughters of Rev. Jack Yates, ride in a decorated carriage parked in front of the Antioch Baptist Church located in Houston's Fourth Ward, 1908 — Houston Public Library