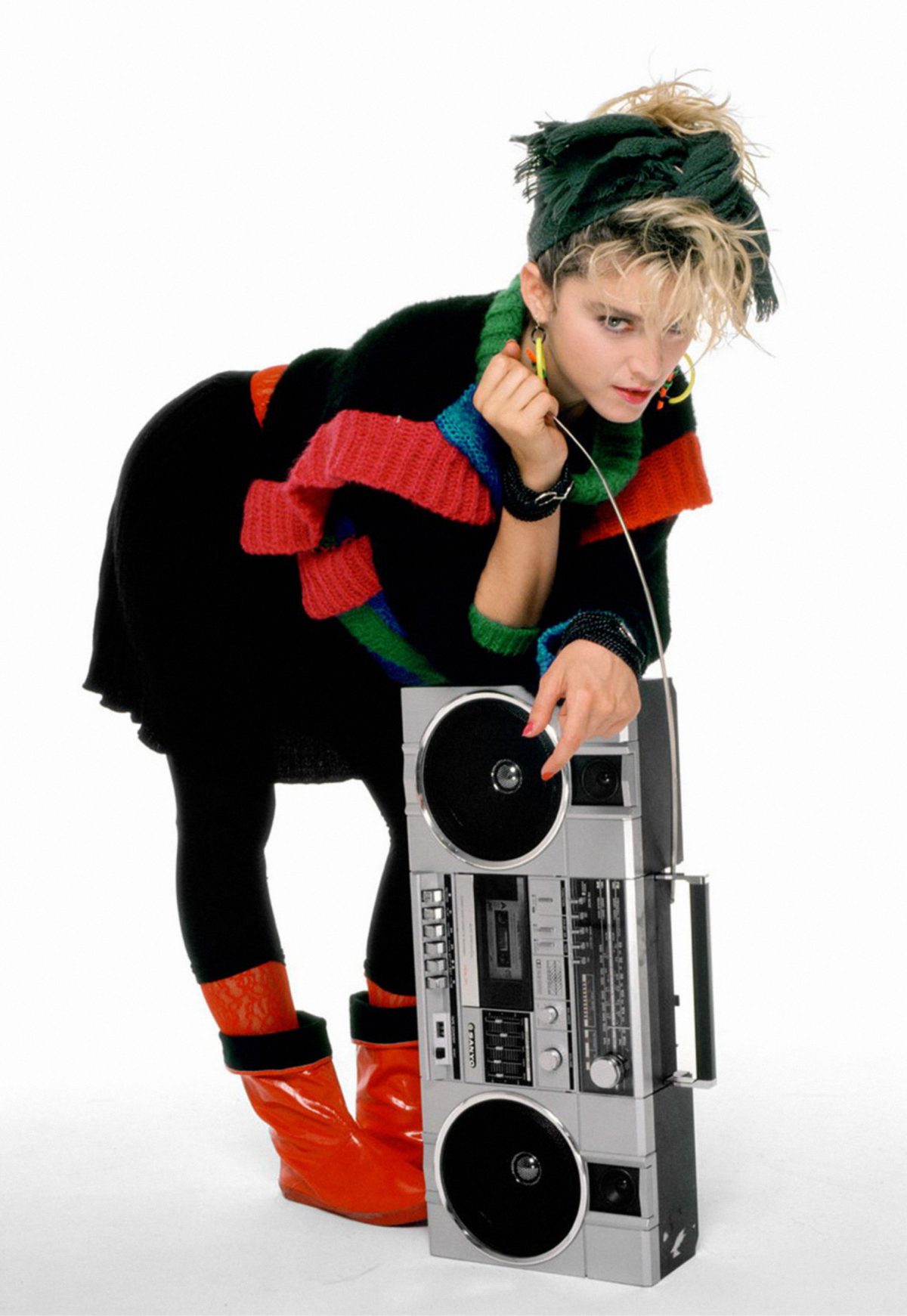 In 1982, New York born and raised Richard Corman, then 29, had recently completed a two-year apprenticeship with photographer Richard Avedon. Corman's mother, Cis Corman, who at the time was the casting director on Martin Scorsese's film The Last Temptation of Christ noticed Madonna who had come in for an audition. She didn't get the part but Cis recommended her son to photograph her – there was something about her she thought. Over the next year or so he shot her six times but on their first shoot in 1982 Madonna showed Corman her neighborhood around the Lower East Side. He used  anything she came across as a casual backdrop for a day of photographs.
"I followed her around the Lower East Side," says Richard. "She was so comfortable — it was as if she was in her own backyard."
Corman told Rolling Stone magazine about that first time:
[It was] in the summer of 1982 at her apartment on the Lower East Side. Prior to entering the building, I had to call her from a phone booth from across the street as she let me know, under no uncertain terms, that I was not to enter the building without her alerting all of the tenants due to a lot of illegal activity going on, on the stoop and on the ground floor – which she had no part in."
Once inside, the burgeoning pop star offered him black coffee and gum on a silver-plated tray. "That was the introduction," he recalls. "A few minutes later, we were moving about her apartment and I was photographing her in her kitchenette, at the stove, on her desk chair.
Madonna, on the verge of stardom – her first album came out in 1983 – was known at the time for her work as a back-up dancer and artist's model. Said Corman of Madonna at the time, "her charisma was multi-dimensional. Her physical beauty, her fashion, her hair and makeup, her humor, her playful sexiness and her accessibility". When they first met the opening question Corman asked her was 'what are your goals?'…she said: to rule the world"