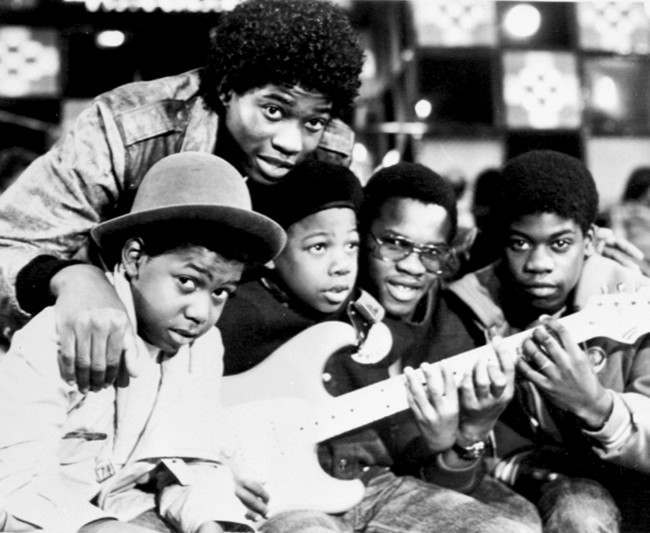 PUPIL'S at Bryngwyn Comprehensive School have Musical Youth to remind them to pass one another on the left hand side.
Head teacher Paul Jones explains:
"The concept was an innovative and imaginative idea from pupils coming out of a school council meeting. The purpose was to improve the smooth and effective transition, as pupils and staff travel around school between busy lesson changeovers."
The 1982 hit, Pass The Dutchie, sold 5 million copies. It was said to have been inspired by Gimme the Music by U Brown and Pass the Kouchie by The Mighty Diamonds.
The Kutchie is Jamaican slang for a pot that holds marijuana.
The Dutchie is a cooking pot.
Having cleared up that confusion, we recall that the Youth were the first black artists to be played on MTV.
But their sound never really caught on:
They awkwardly attempted to graft the language with which Rastafarian artists prophesied Babylon's imminent collapse on to juvenile concerns. Pass the Dutchie's follow-up, The Youth of Today, suggested its protagonist was "under heavy manners", a phrase coined by Jamaican premier Michael Manley, when he introduced martial law in 1976. It wasn't the first time the term had been re-appropriated by a reggae song (fire-and-brimstone Rasta Prince Far-I beat them to it) but it was presumably the first time it had been used to describe a child's frustration at being unable to "buy a little bike". The B-sides of their second top 10 single Never Gonna Give You Up further encapsulated their dilemma. One was a bass-heavy band original called Rub N Dub. The other was the theme to Jim'll Fix It.
By now we're wondering what happened to Musical Youth, the group aged between 11 and 15 at the time of their huge hit? What did Dennis Seaton, Michael Grant, Kelvin Grant, Frederick Waite Junior and Patrick Waite do next?
Having formed in 1979 at Duddeston Manor School in Birmingham, Musical Youth released two albums and eight singles.
Patrick Waite died in 1993.
Frederick Waite suffers from schizophrenia.
Dennis Seaton and Michael Grant reformed the band as a two-piece.
Kevin Grant is a "virtual recluse".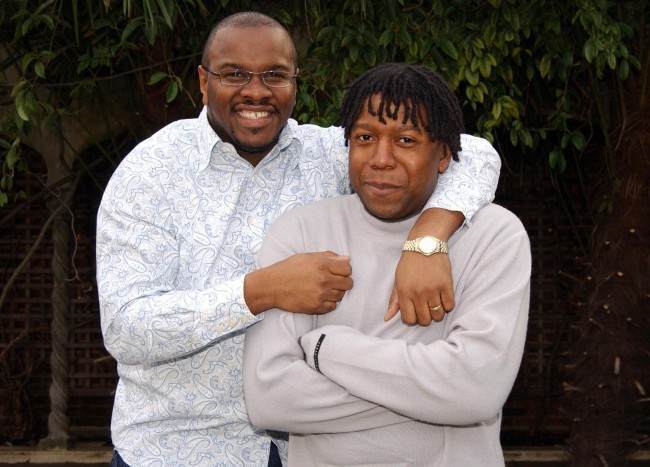 Said M. Grant of Michael Jackson:
"I was one of those kids that's been in his bedroom and nothing untoward happened."
And then the fact we all agree with:
 "Everyone remembers Musical Youth."
We do. How many kids spent their school breaks making up and rhyming words that ended with -ation. My old English teacher loved it.
C'm,on, boys, he'd say, one more time with domination taxation of a nation inflation on a detonation of constipation:
Photo 3: Denis Seaton (left) and Mike Grant from Musical Youth during a photocall to promote the forthcoming 80's revival 'Here and Now 2003' tour at the Kensington Roof Gardens, central London.