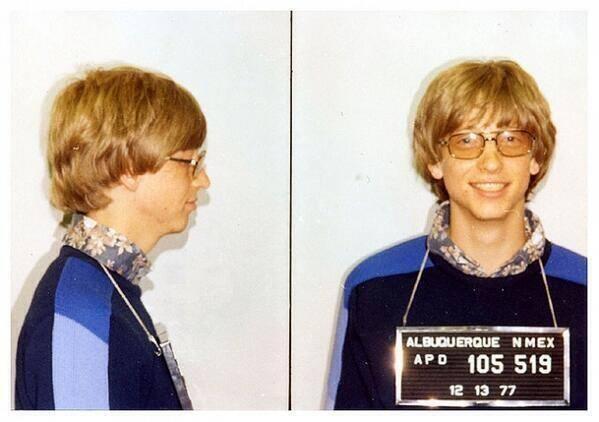 Microsoft boss Bill Gates was photographed by the Albuquerque, New Mexico police in 1977 after a traffic violation (details of which have been lost over time).
Or was it 1978:
Bill loves fast cars. In 1978, he told us, he'd gotten 3 speeding tickets on his drive to move up to Seattle. Two from the same cop. It was a Porsche 911 from that era…

From a Time piece on Bill Gates:

When Microsoft was based in Albuquerque, New Mexico, in its early years, he bought a Porsche 911 and used to race it in the desert; Paul Allen had to bail him out of jail after one midnight escapade.