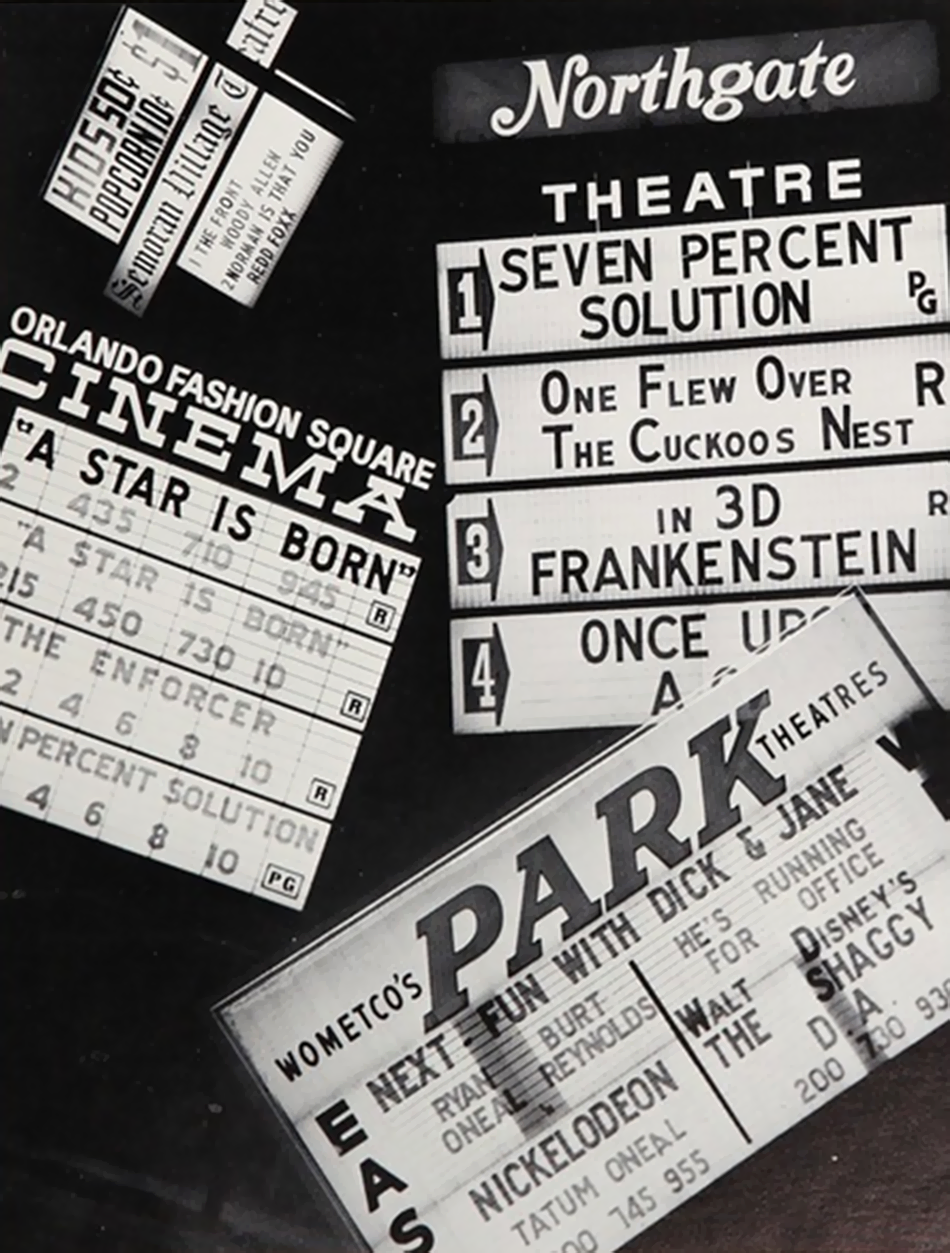 We've looked at grindhouse and x-rated marquees in 25 Sleazy Movie Marquees From The Golden Age of Smut.  This time let's widen our focus and have a look at all varieties of marquees from mid-century through the 1980s.  Enjoy!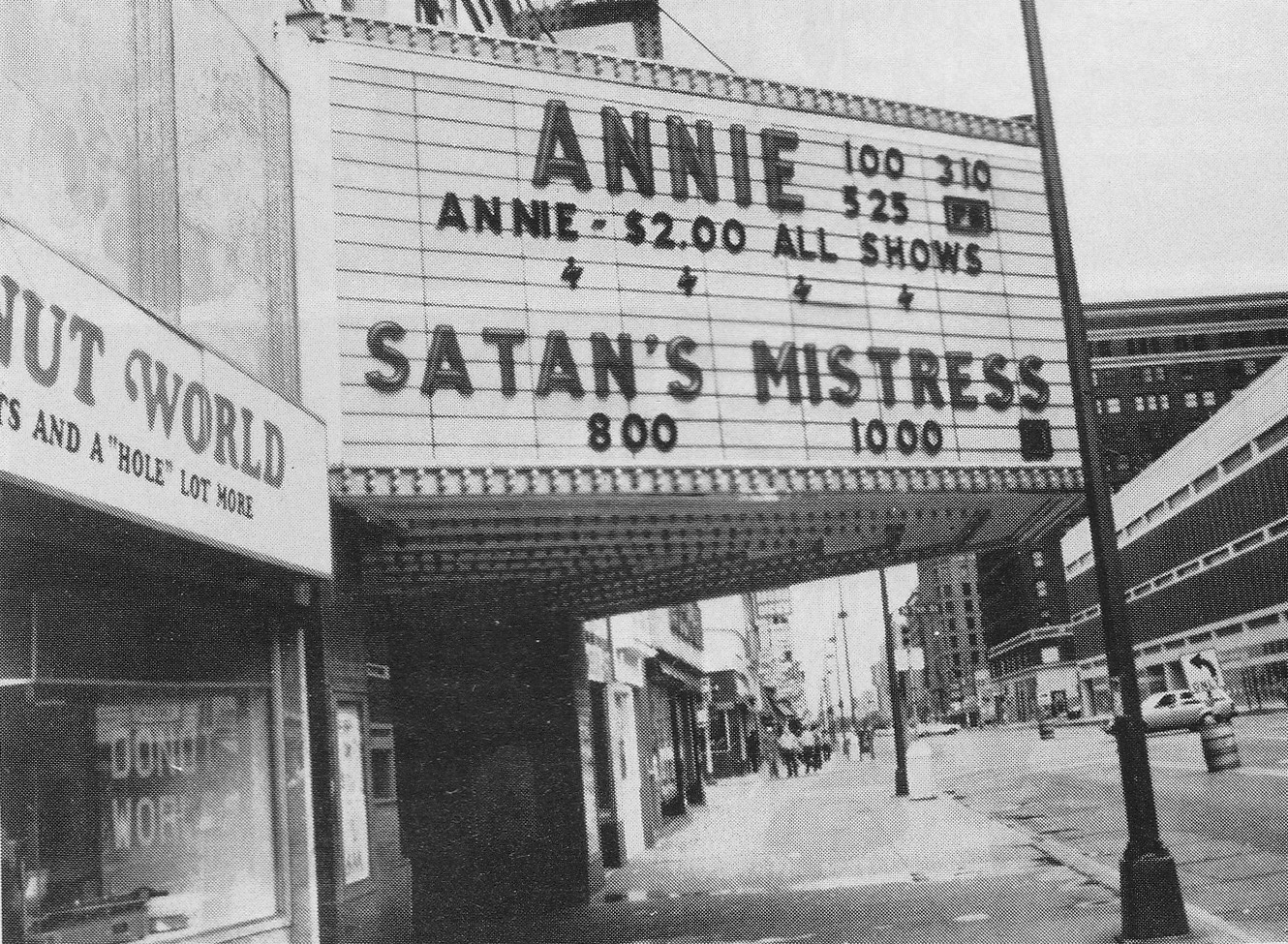 Two movies from 1982 that couldn't be more different.  The family-friendly Annie and the demon possession movie Satan's Mistress, starring the often-naked Lana Wood.  You often saw this in the 1970s and early 1980s – a 2-plex theater with one room for the kids, and the other to show absurd levels of sleaze.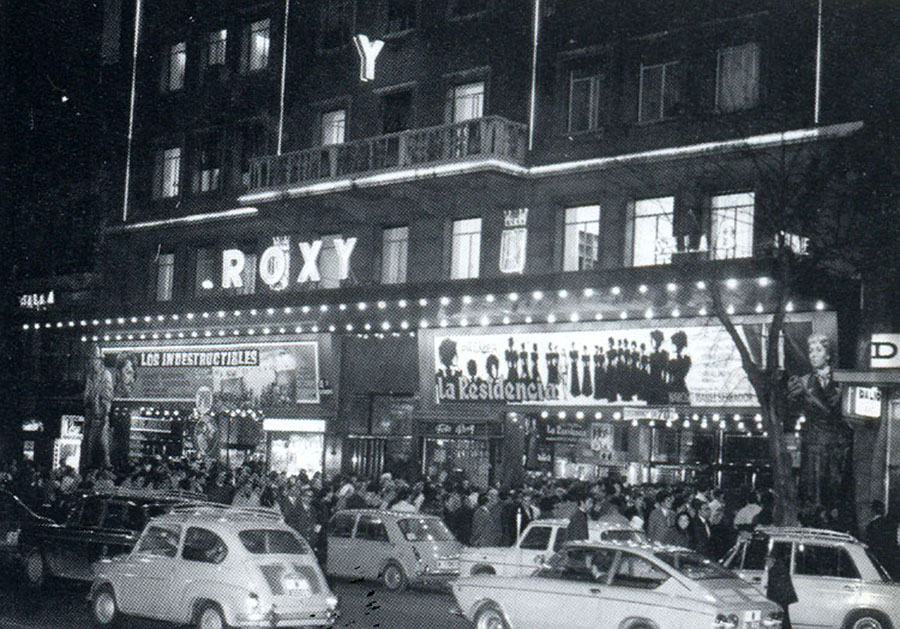 Los Indestructibles AKA The Undefeated (1969) starring John Wayne and Rock Hudson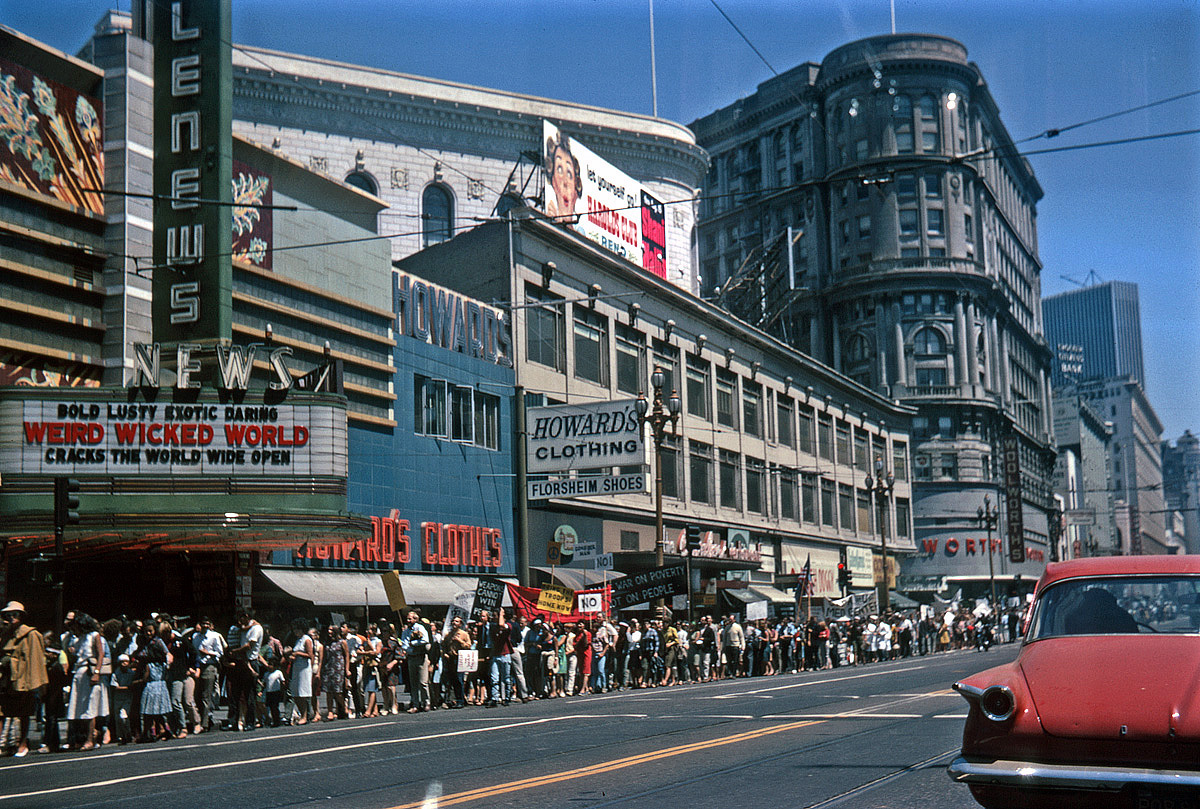 Weird Wicked World AKA Mondo Inferno (1964) a shockumentary on mud wrestling, child trafficking, and other exotic and degenerate topics.  Take note of the war protest going on out front.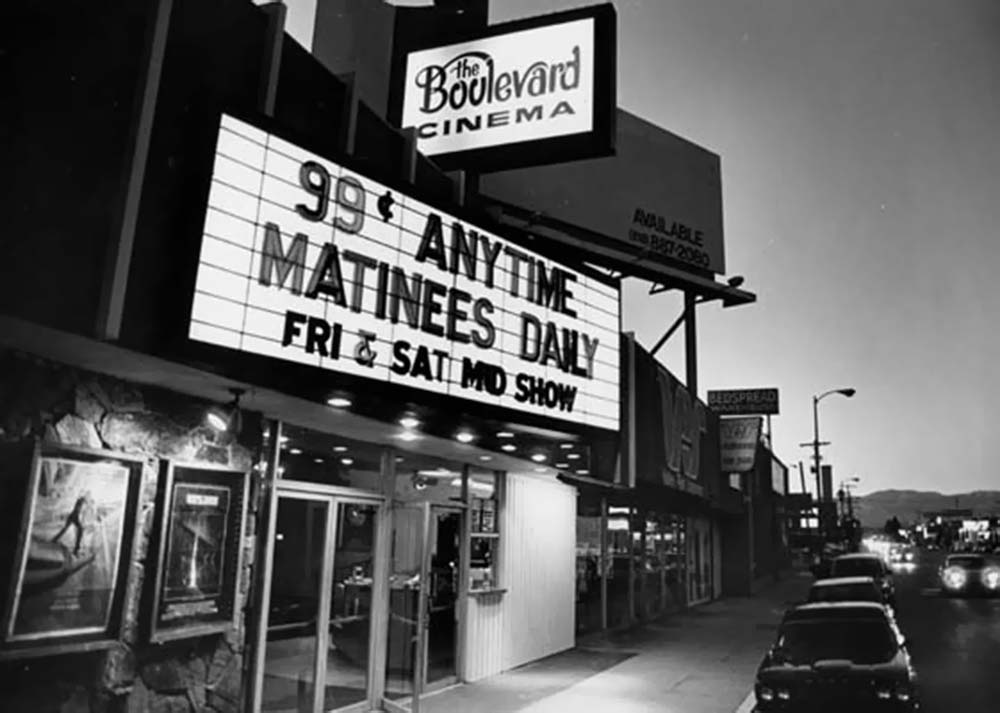 Looks like A View to a Kill (1985) is playing at the Boulevard Cinema.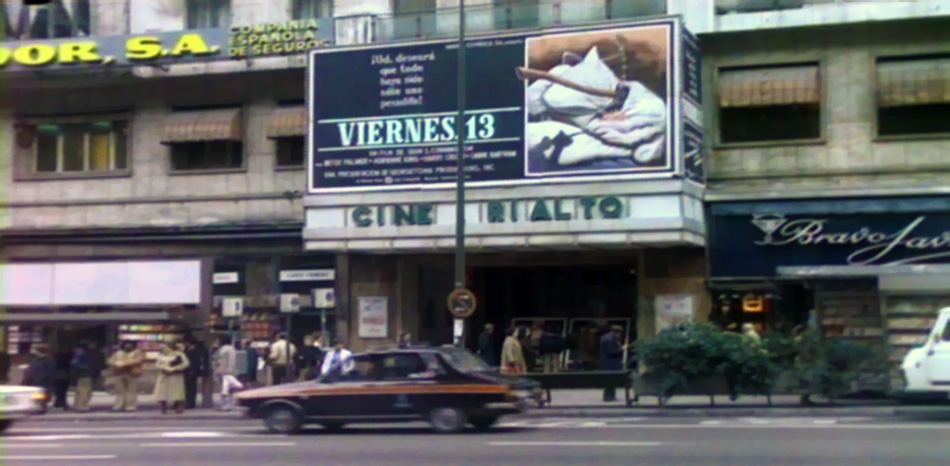 Friday the 13th, Spanish style.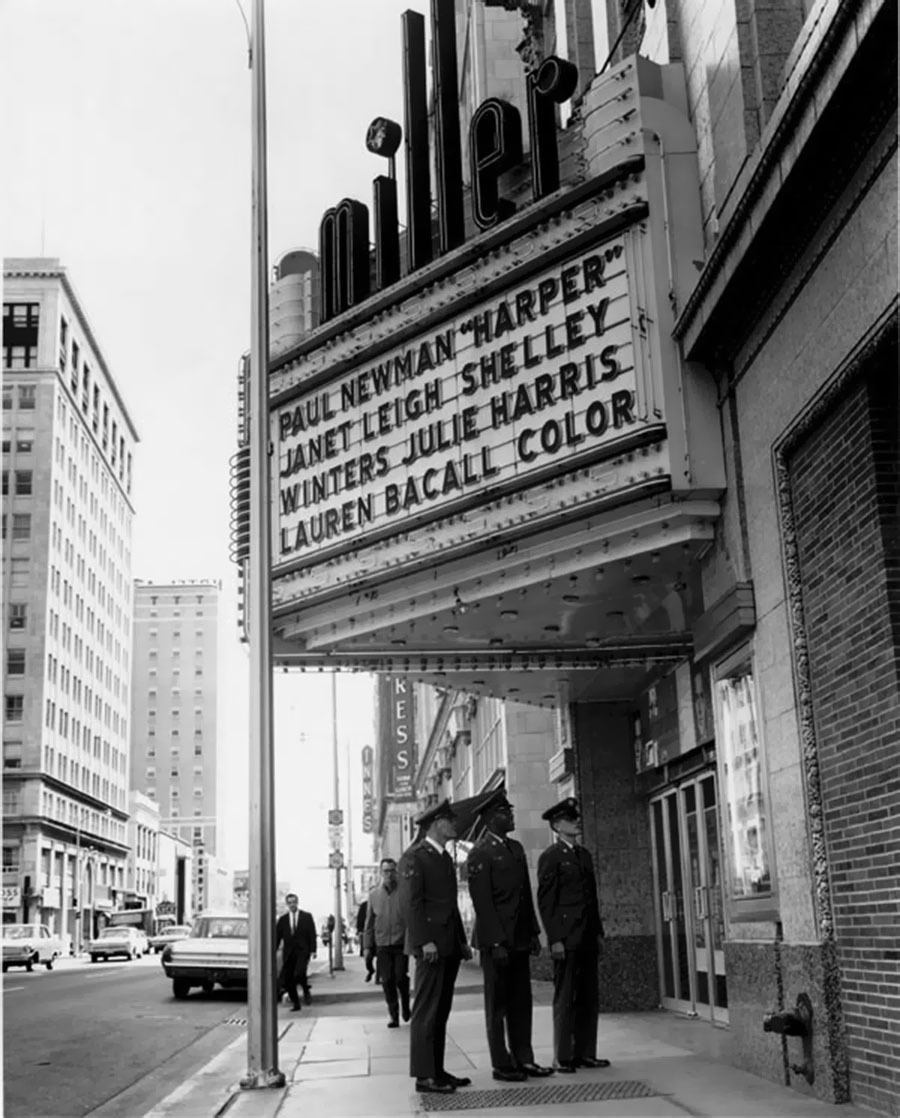 The 1966 film Harper, based on the novel The Moving Target (which was title in the UK).  Frank Sinatra was originally cast for the lead, but it ended up going to Paul Newman.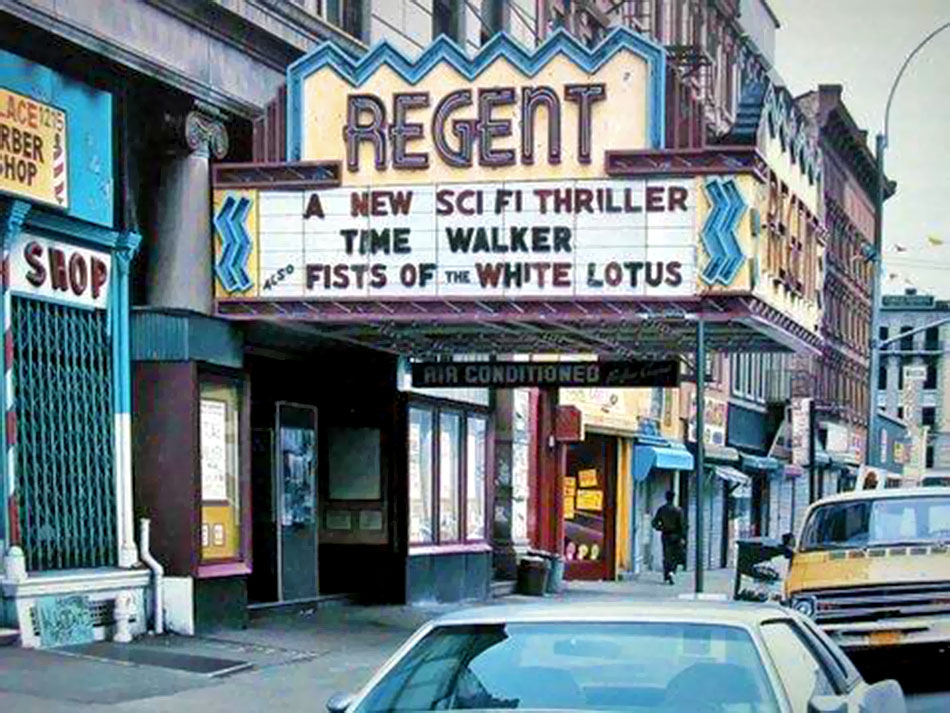 I haven't seen Time Walker (1982) but based on its plot synopsis, I'm going to have to check it out: "An alien, buried in King Tut's tomb, terrorizes a college campus."  Nice.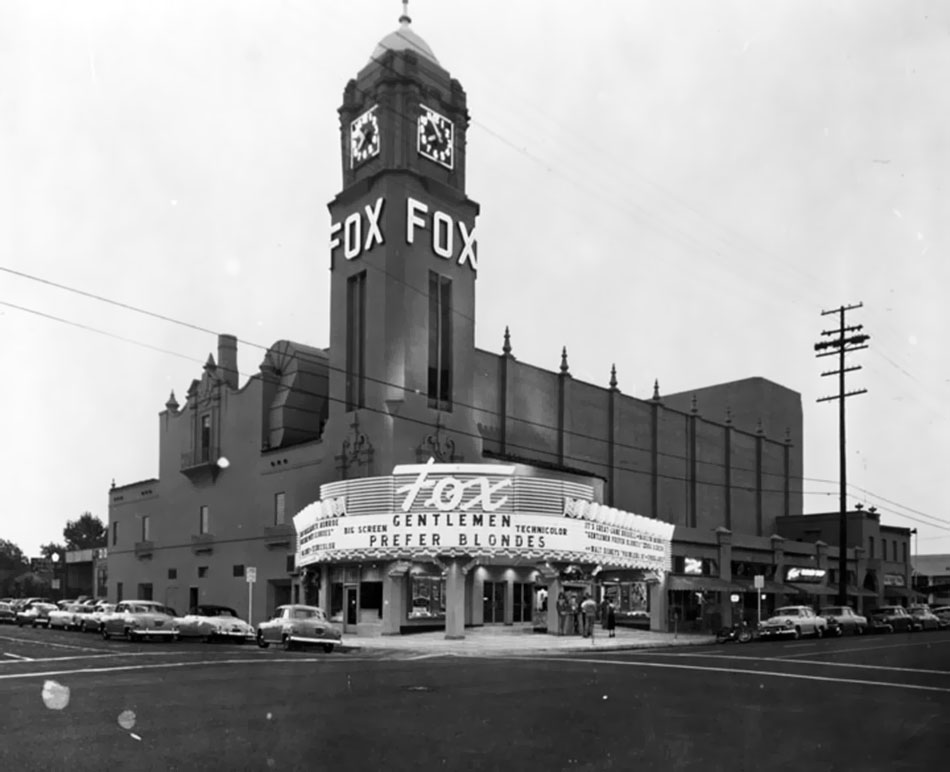 Gentlemen Prefer Blondes (1953) starring Jane Russell and Marilyn Monroe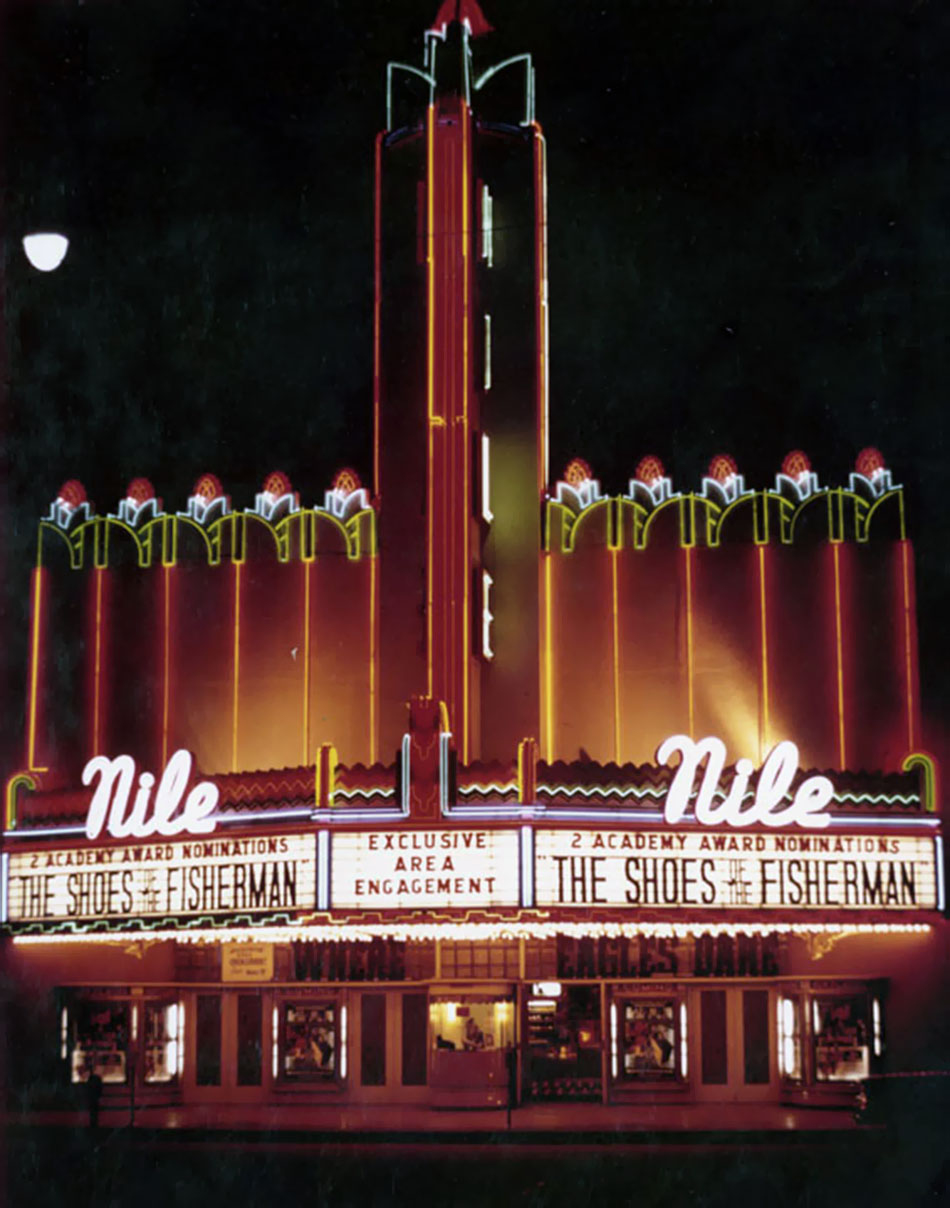 The Shoes of the Fisherman (1968) starring Anthony Quinn.  The movie's tagline: " In a last desperate effort to prevent World War III, one man is chosen to succeed where all the world's leaders have failed. That man was once a prisoner in a Russian labor camp. He is now the Pope."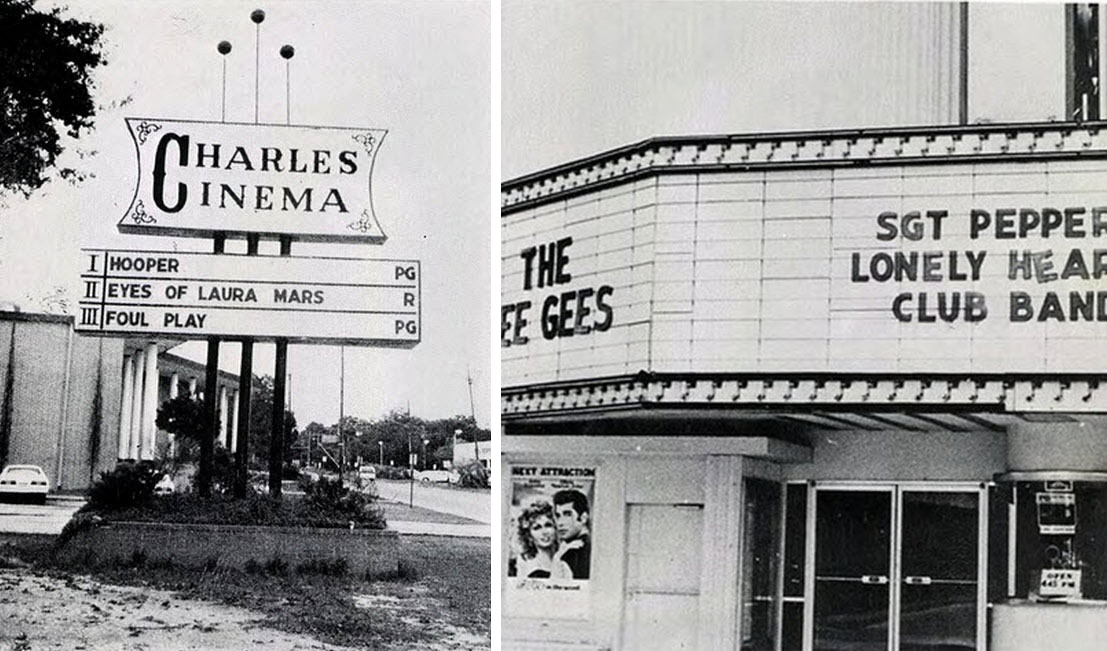 (L) A marquee from 1978; (R) A marquee for one of the biggest train-wrecks of the 1970s – the Bee Gee's ill-fated Sgt. Pepper.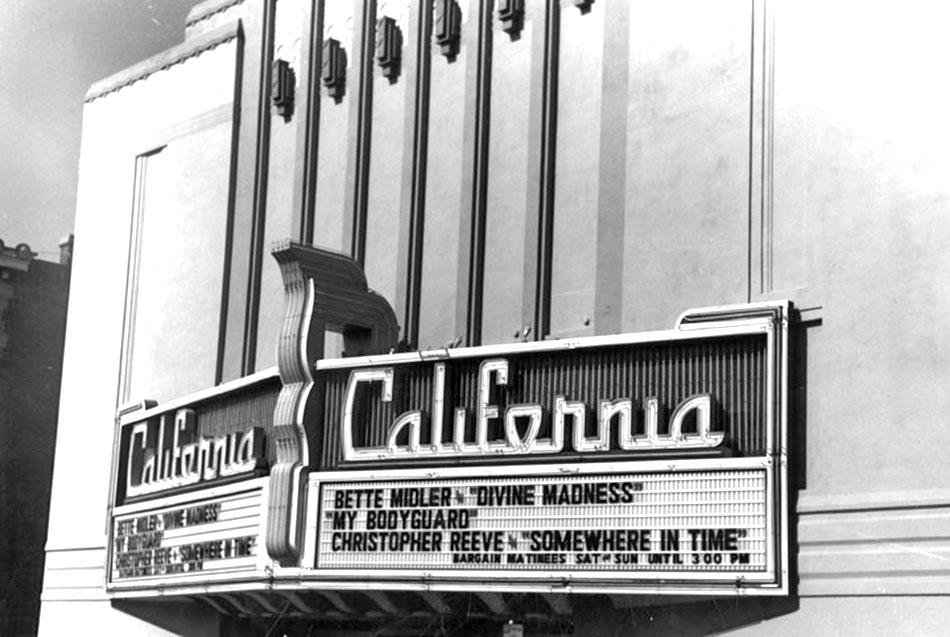 A marquee from 1980 featuring an often overlooked Christopher Reeve film, Somewhere in Time.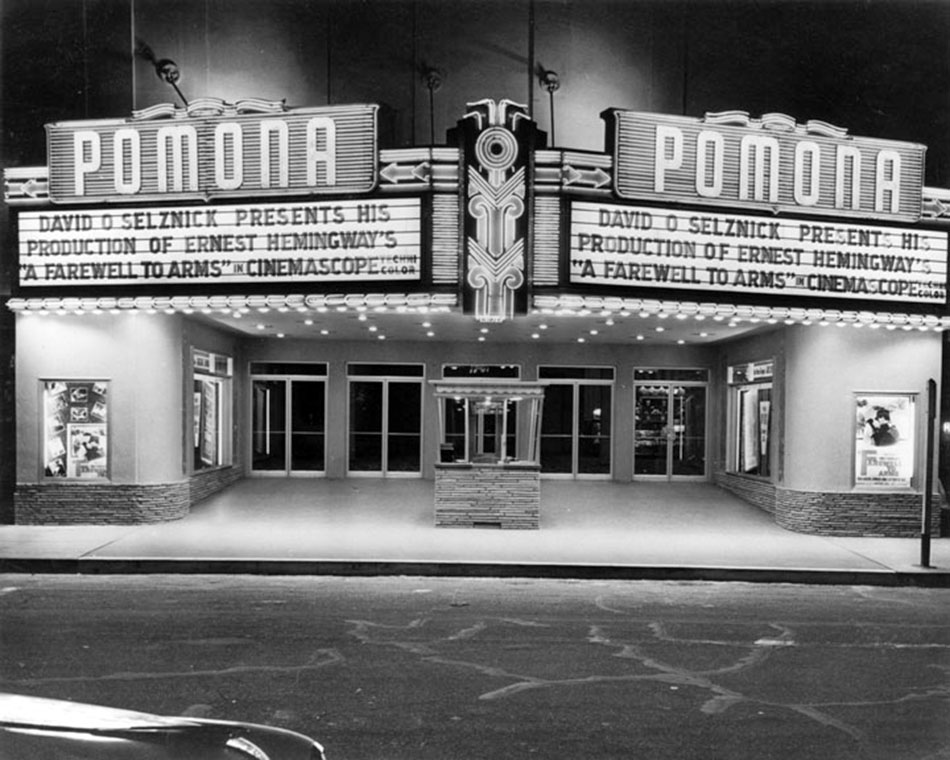 A Farewell to Arms (1957) starring Rock Hudson, who turned down Ben-Hur to play this role.  Hudson stated that he considered that choice the biggest mistake of his career.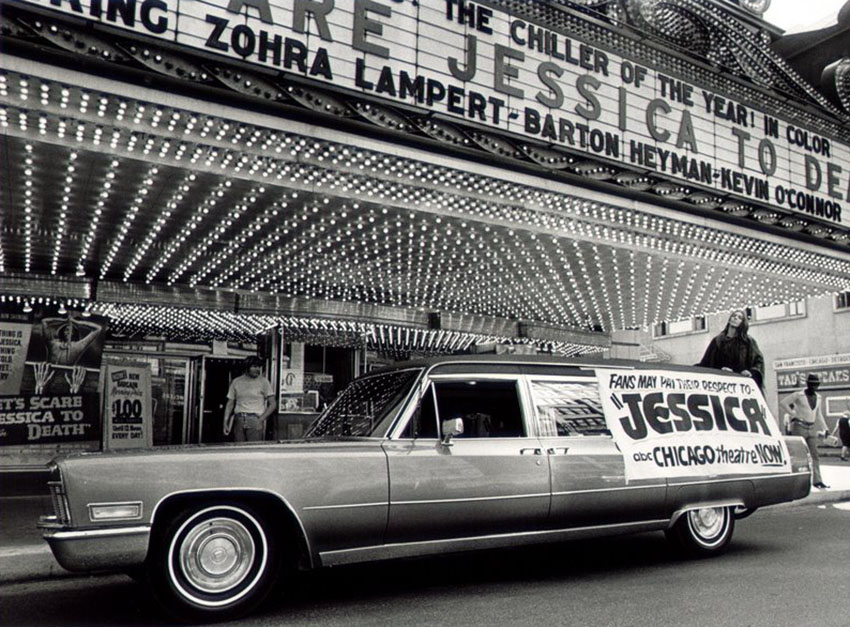 This marquee photograph for Let's Scare Jessica to Death (1971) is among my favorites because it illustrates the wonderful showmanship genre movies used to use to bring in the crowds.  Horror movies often had wild gimmicks to lure audiences and it was a lot of fun!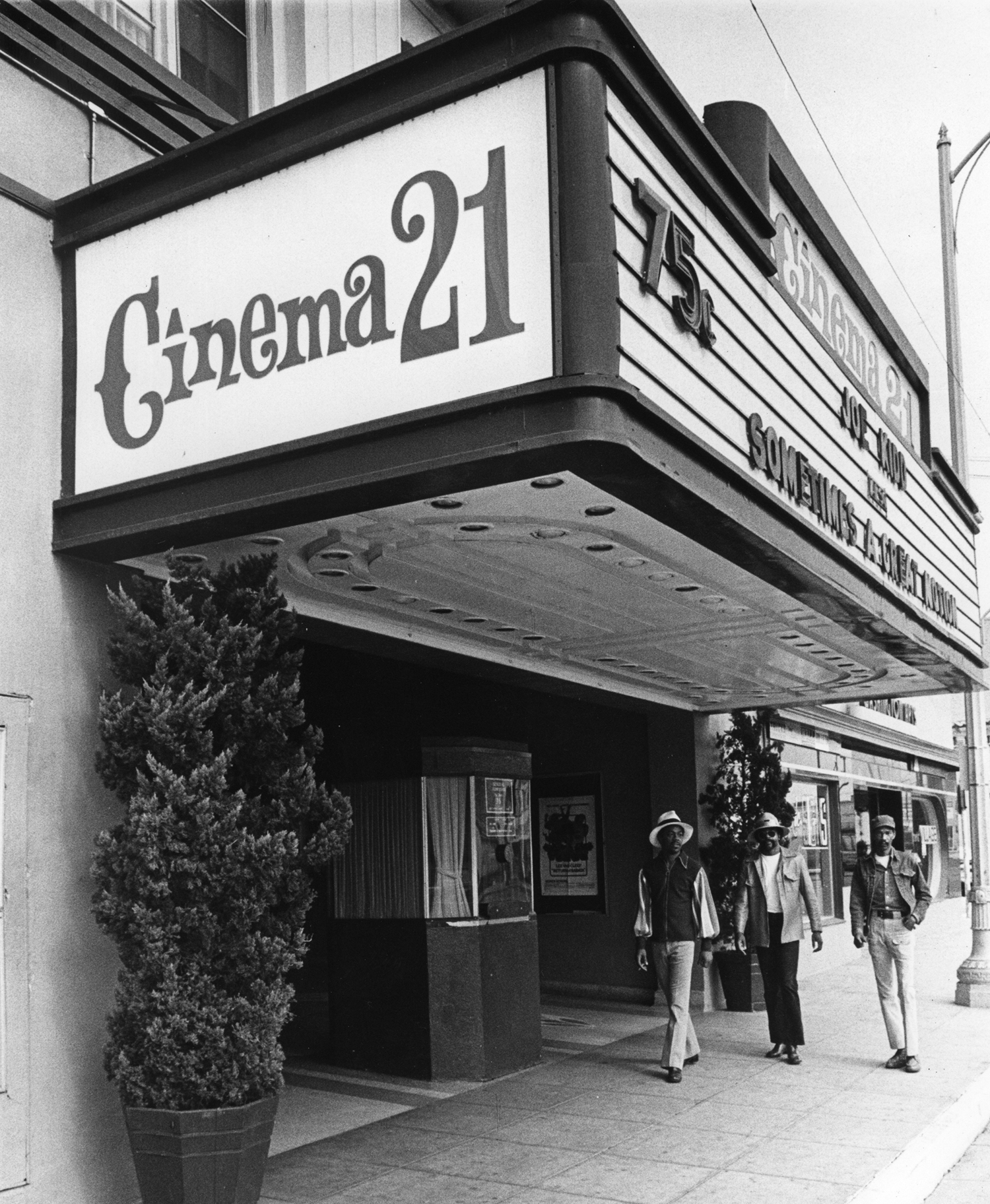 Do you think these guys have any interest in checking out Sometimes a Great Notion  – a film about Oregon loggers starring Henry Fonda and Paul Newman?  The other flick on the marquee is Joe Kidd, starring Clint Eastwood and Robert Duvall (1972).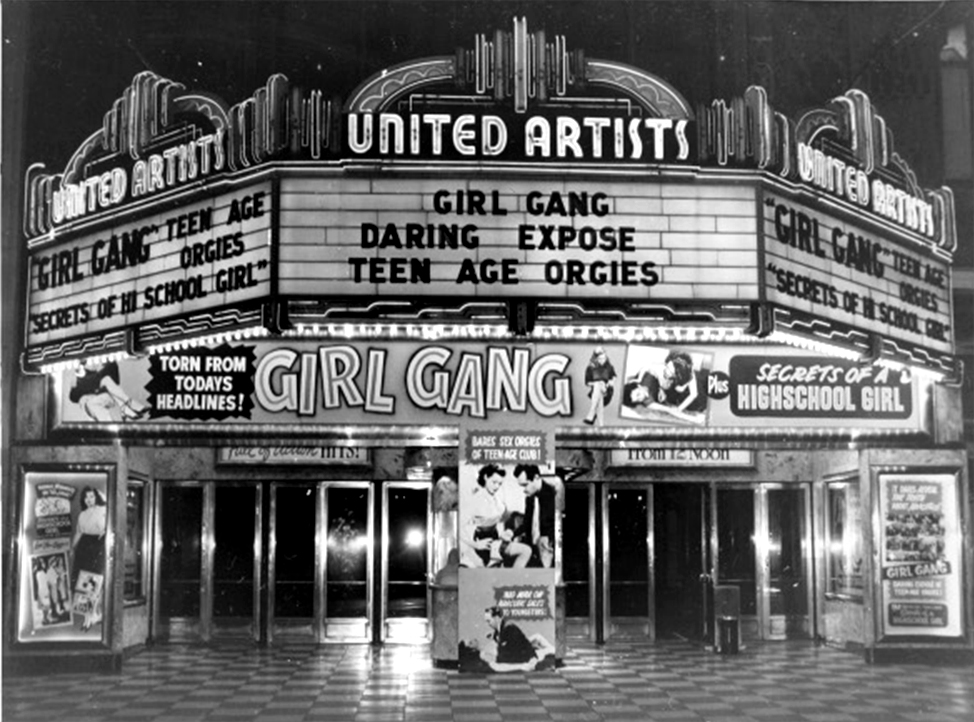 Girl Gang (1954)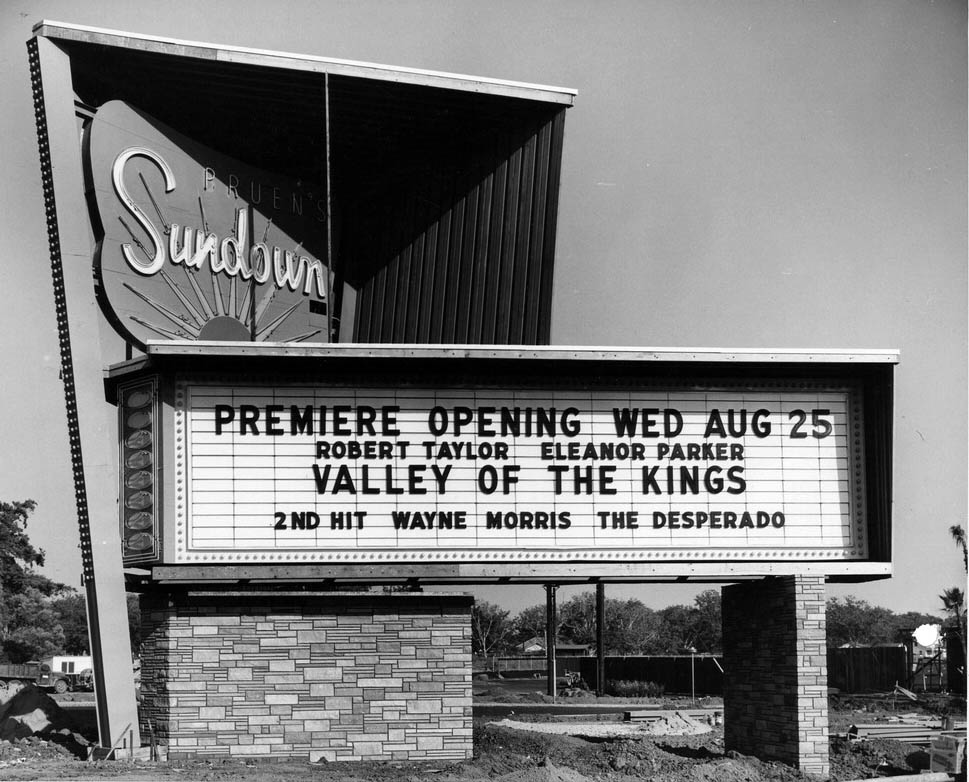 Valley of the Kings (1954) – Don't even get me started on my love for drive-in movie theaters; we could be here all night.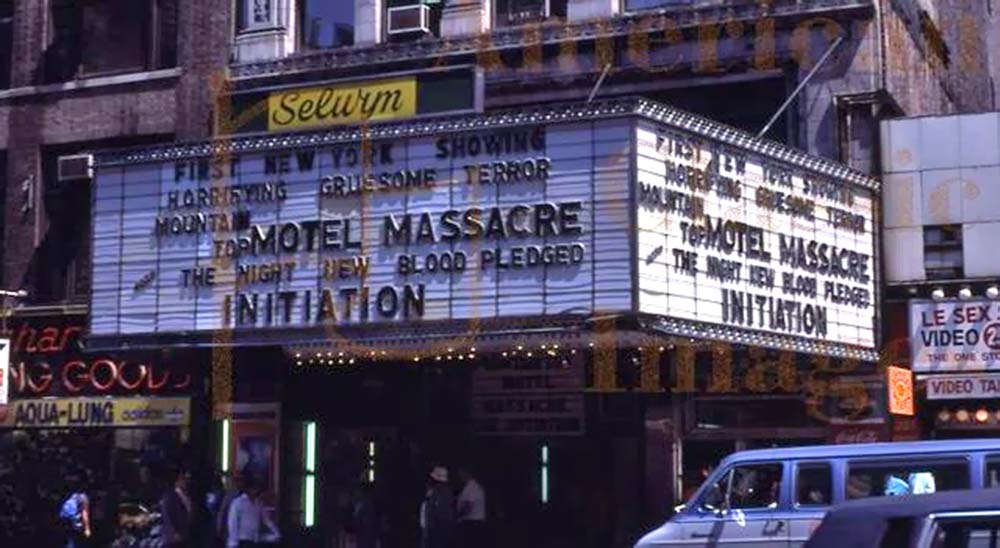 A couple horror flicks, Mountaintop Motel Massacre (1986) and Initiation (1984), on a marquee in 1986.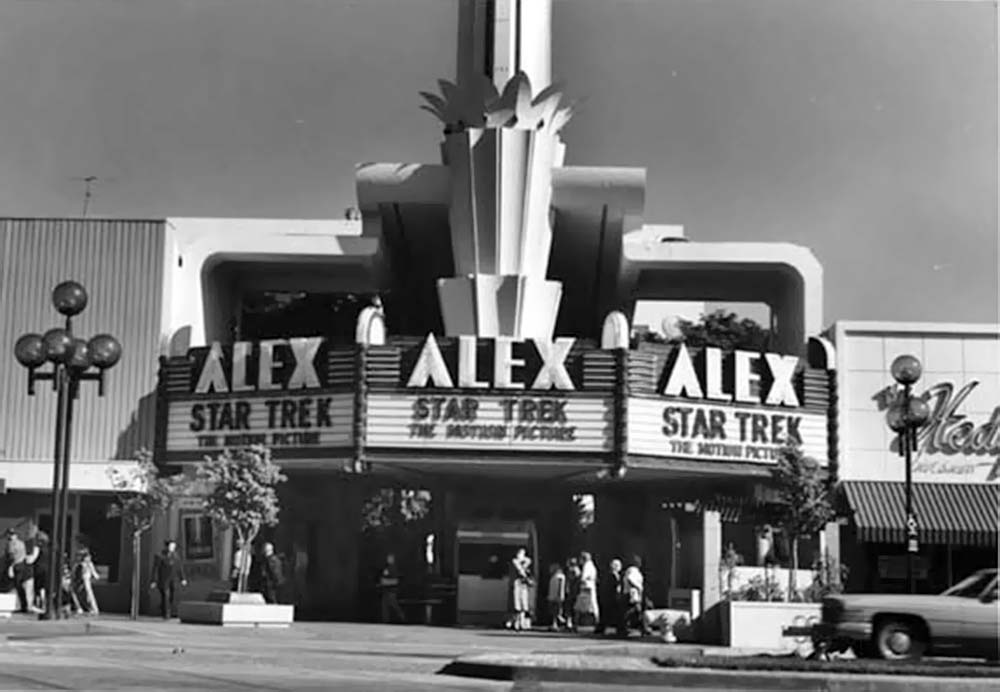 Star Trek: The Motion Picture (1979)  – I remember being really hyped to see this in the theater, as was my father.  But it turned out to be a rather boring letdown.  Much later I can appreciate it more, but in 1979, this seemed like a dud to most moviegoers.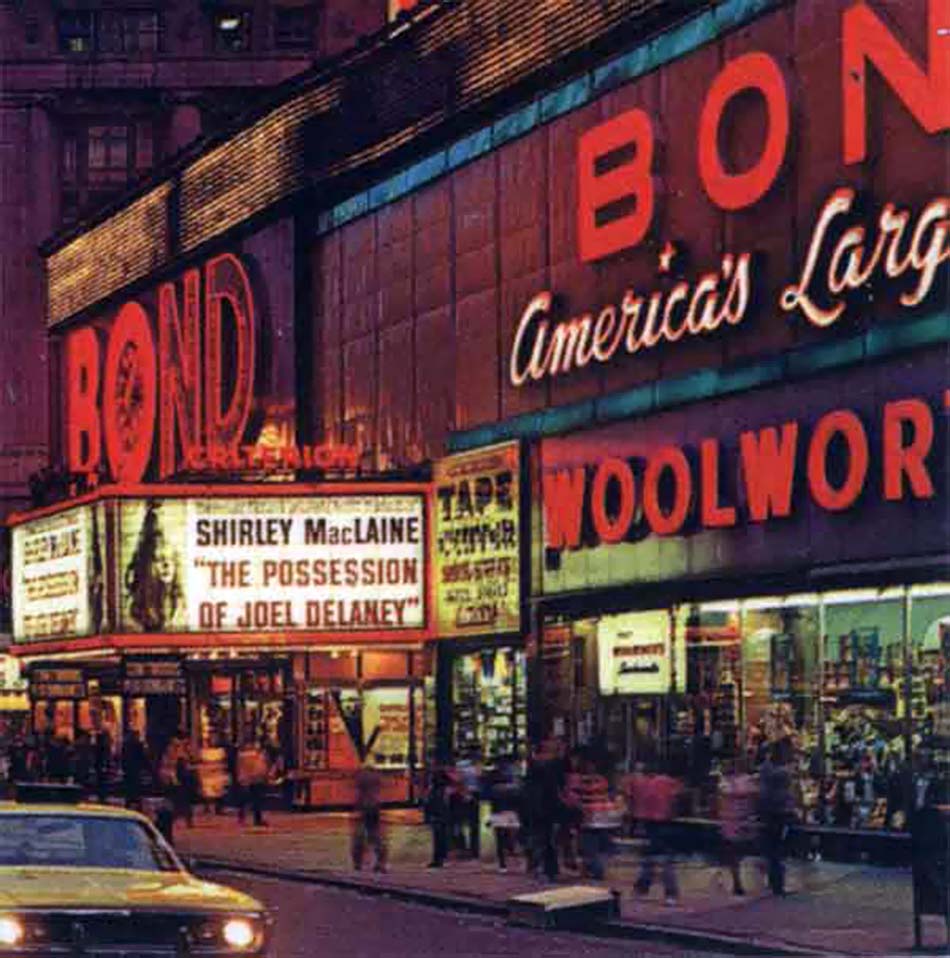 The Possession of Joel Delaney (1972) – Shirley MacLaine turned down the lead female role in The Exorcist (1973) in order to make this film.  Big mistake.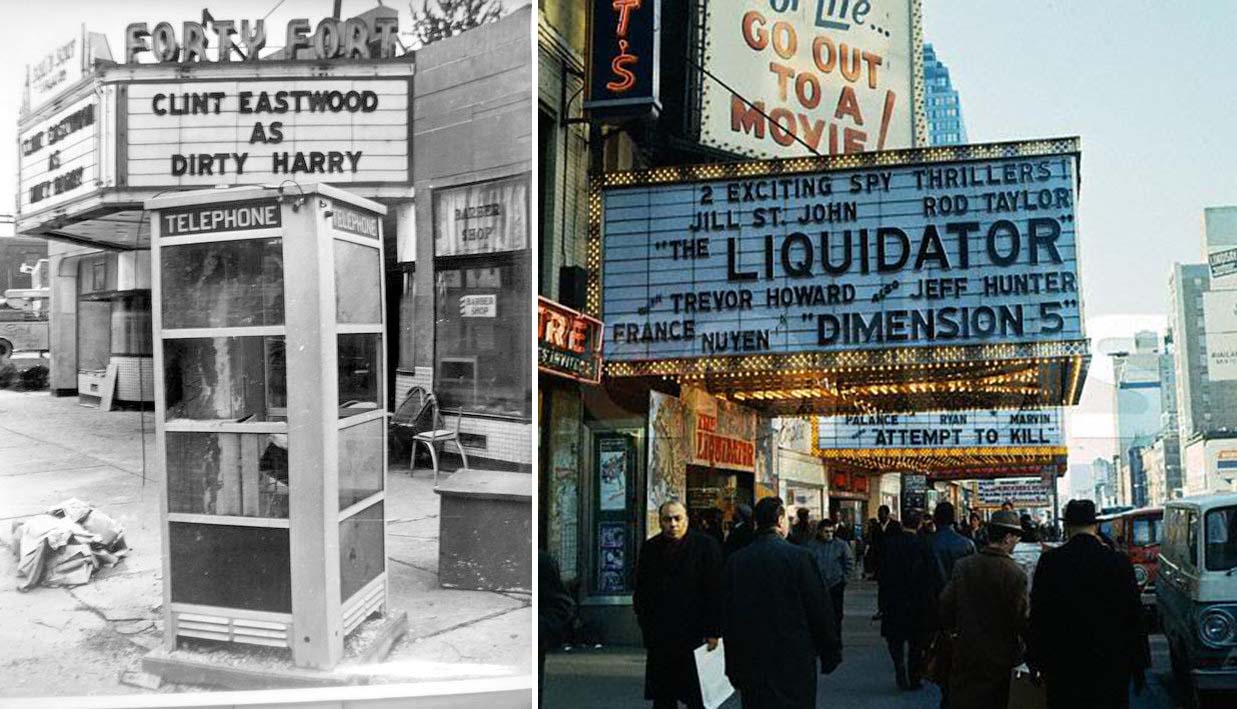 (L) Dirty Harry (1971); (R) a James Bond clone, The Liquidator (1965); also Dimension 5 (1966)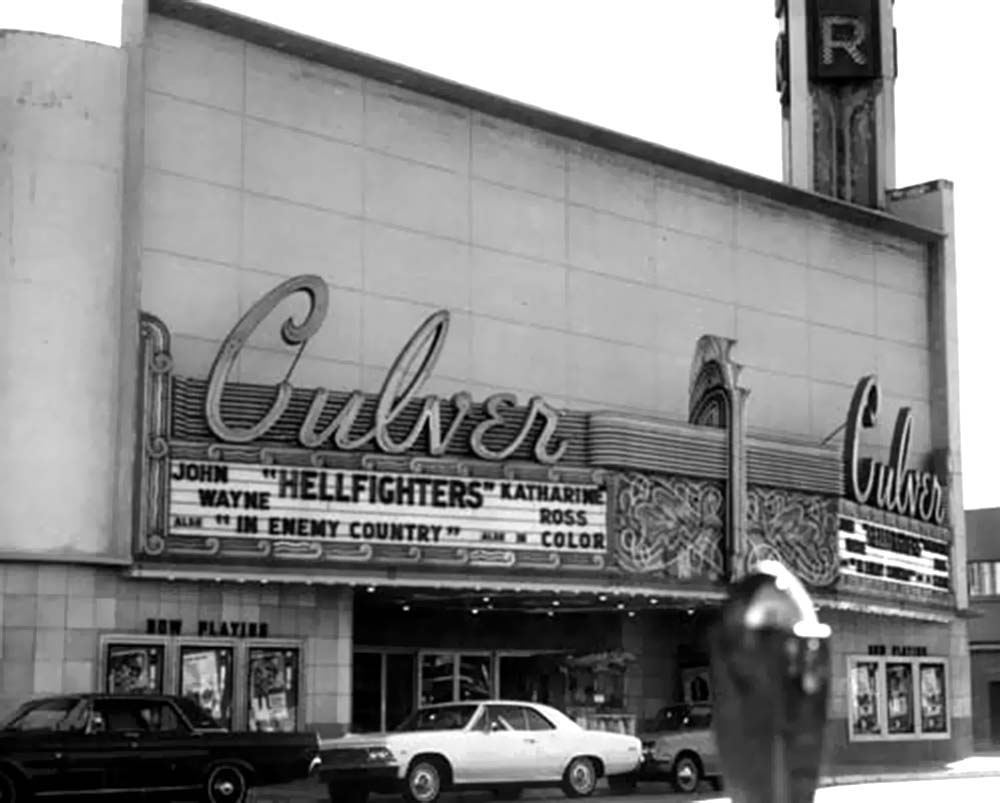 Hellfighters (1968) was an unusual John Wayne film about fighting oil fires.  Also starring Katharine Ross who had starred in The Graduate a year prior.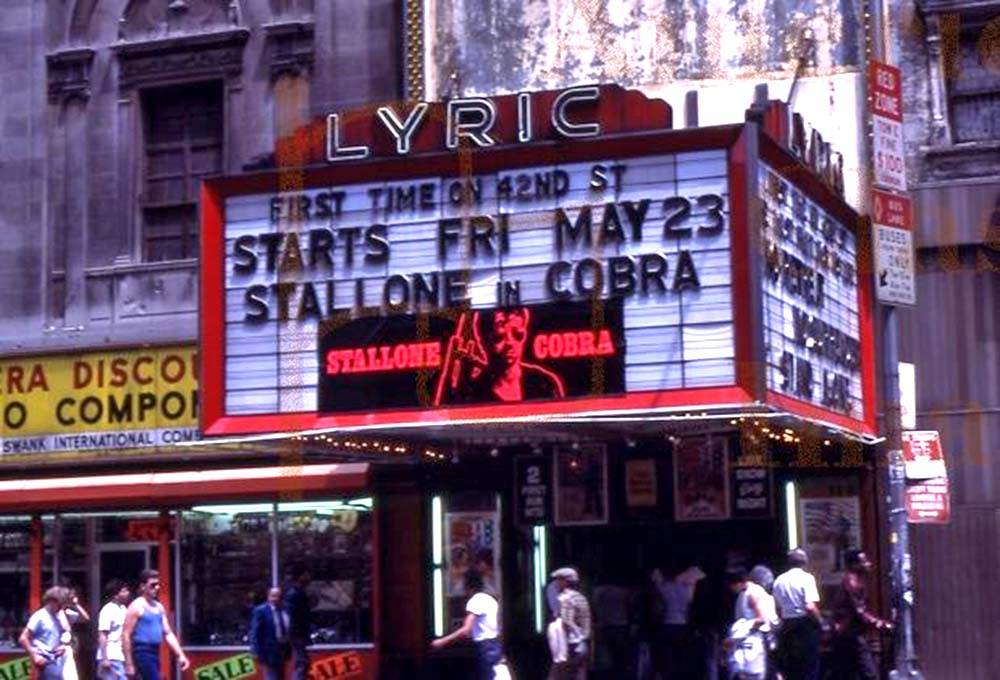 Stallone's Cobra (1986)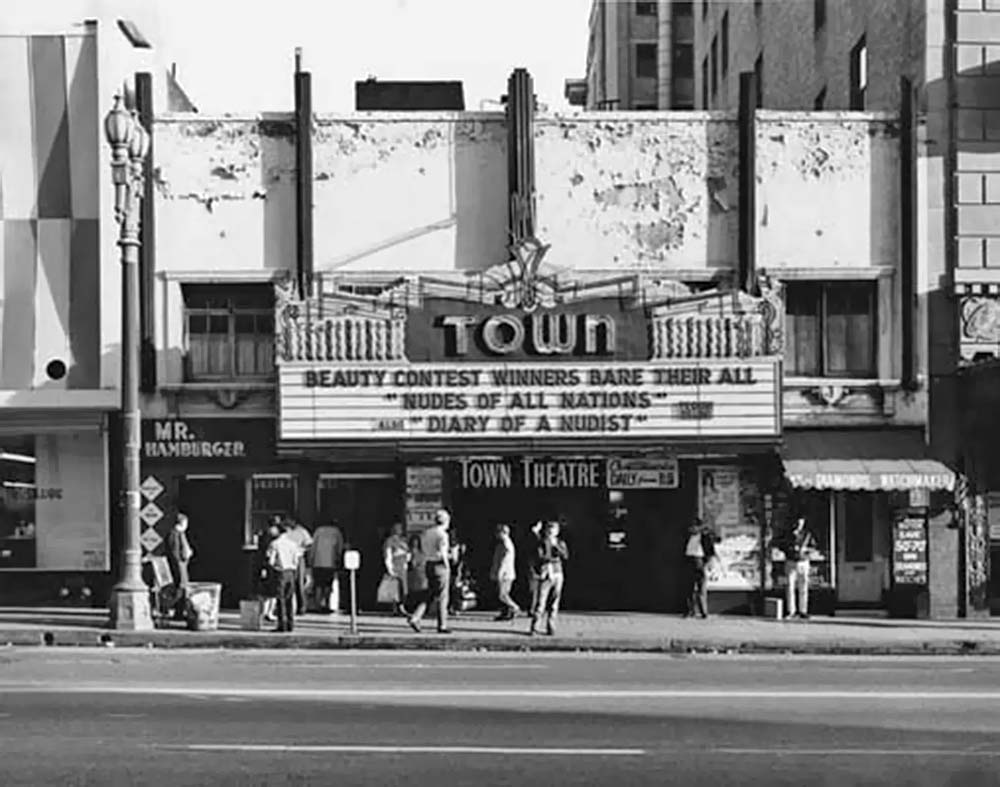 Nudes of All Nations (1962), a UK nudist film.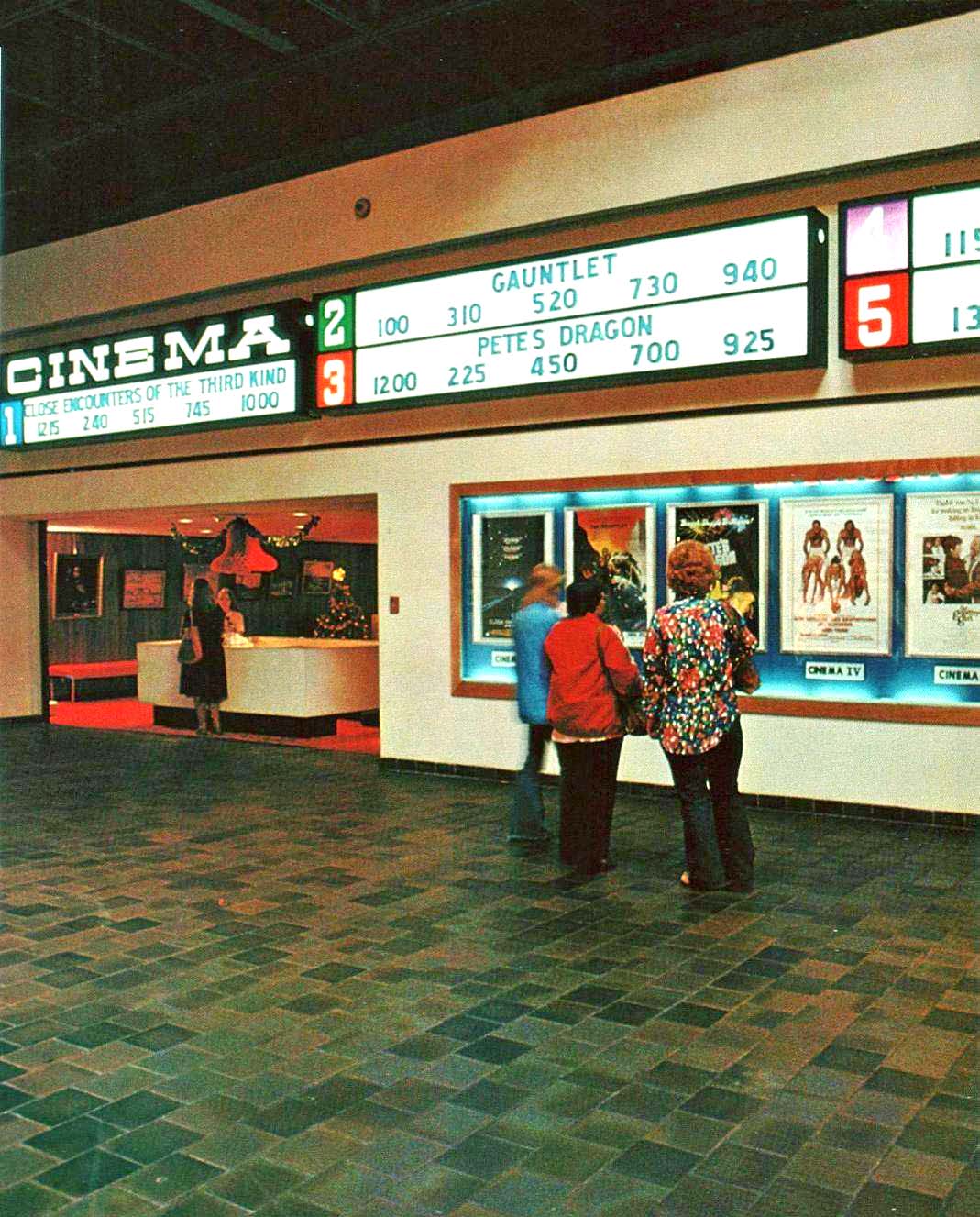 A 1977 cineplex showing Pete's Dragon, Close Encounters, Clint Eastwood's Gauntlet, Semi-Tough, and another film I can't quite make out.  Any guesses?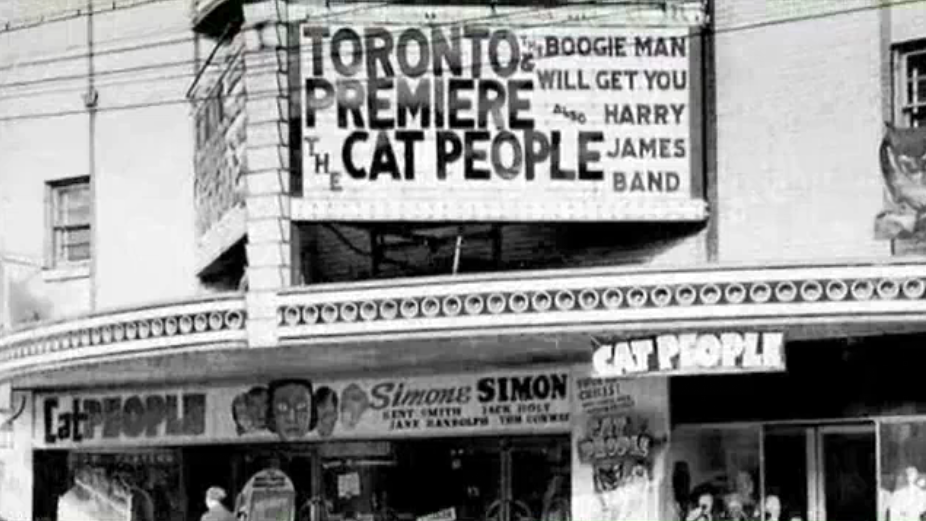 A showing of the classic Cat People (1942)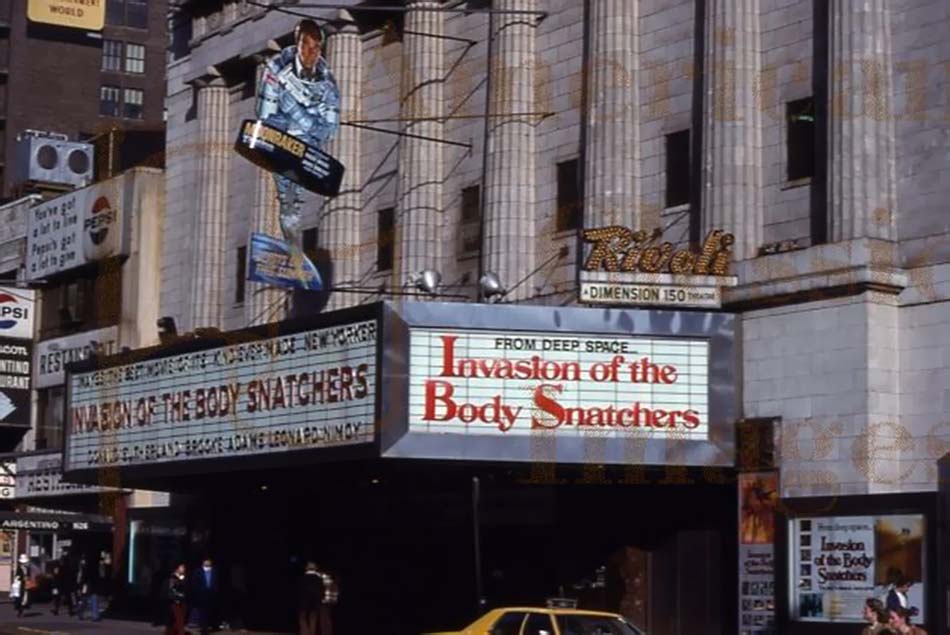 Invasion of the Body Snatchers (1978)  and Moonraker (1979)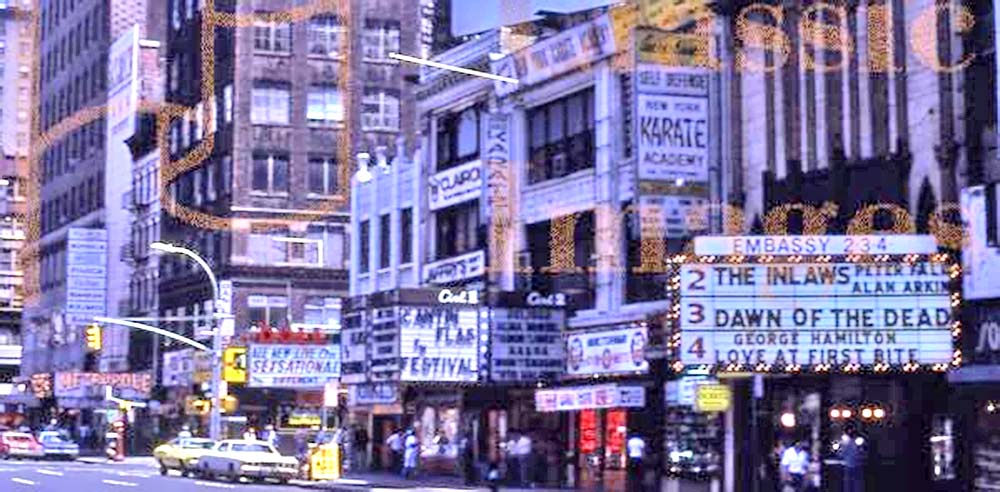 A look down a strip in 1979 – check out Dawn of the Dead and the disco Dracula flick Love at First Bite.  A beautiful sight!