Montana, Montana, Glory of the West
Of all the states from coast to coast, You're easily the best
Montana, Montana, Where skies are always blue
M-O-N-T-A-N-A
Montana I love you!
– Montana, anthem of the US state of Montana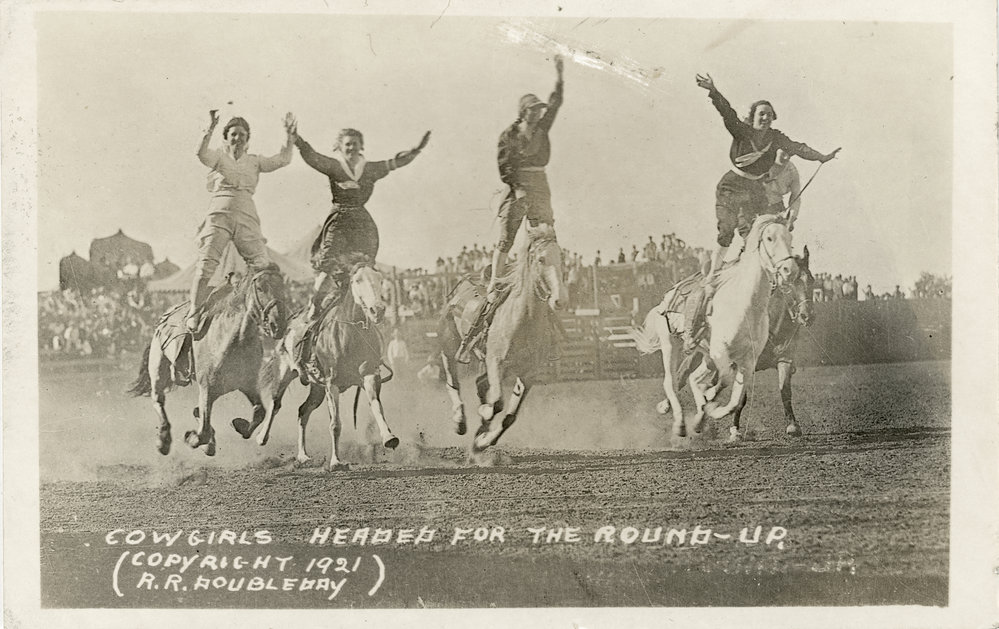 To Montana, State of 'Big Sky. Big Land. Big History.' So says the Montana History Society, which has compiled an archive of life in The Treasure State, Big Sky Country, Land of the Shining Mountains and The Last Best Place. Call Montana what you will. The scenery is sensational. The horses plentiful. And the riders ready.
"I'm in love with Montana," wrote John Steinbeck in Travels with Charley: In Search of America. "For other states I have admiration, respect, recognition, even some affection. But with Montana it is love. And it's difficult to analyze love when you're in it."
This is cowboy and cowgirl territory, where you're politely requested to rest your gun on the bar in plain view. But before the drinkin', we're off to the rodeo, to see trick riders and bucking broncos.
Many of these fabulous photographs of derring do were taken between the the World Wars by Ralph Russell Doubleday (July 4, 1881 – June 30, 1958). Doubleday, who ran a photo studio in Dickinson from 1914 to 1920, was inducted into the National Cowboy & Western Heritage Museum's Rodeo Hall of Fame in 1988.