Back in the 1960s, horror comics and monster magazines were loaded with advertisements for everything a boy could ever dream of: from a man-eating Venus Fly Trap to a real Werewolf Whistle, the macabre shopping list was seemingly endless.  Sure, they were mostly gimmicks, but, with a little imagination, they might – just might – be the real deal!
Let's take a look at the back pages of Famous Monsters of Filmland and other horror-themed periodicals and comics and see what ghoulish goodies awaited kids of the 1960s (and early 70s)…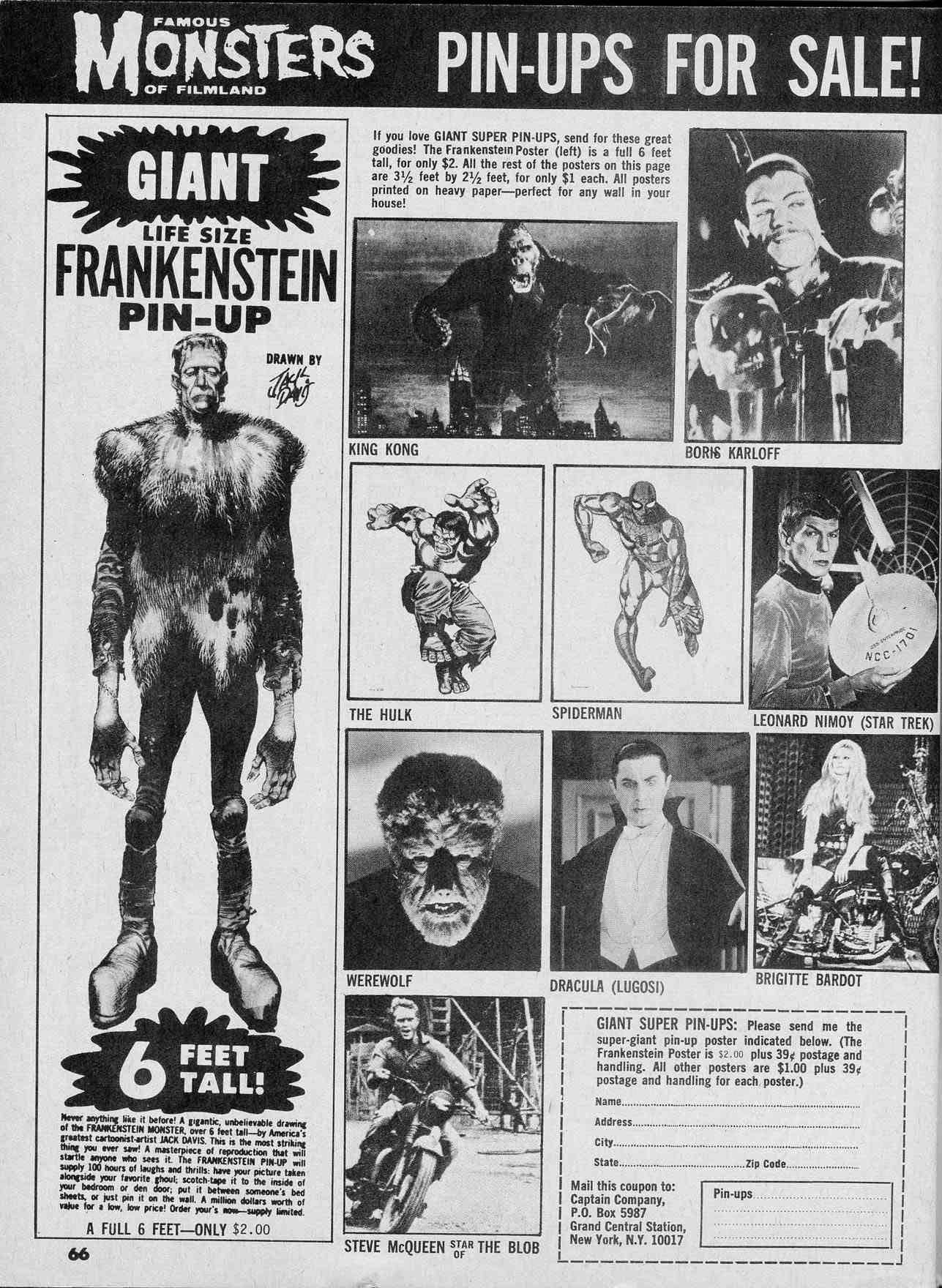 If you want to get into the mind of a 1960s kid, head to the back pages of Famous Monsters of Filmland.  Here's a page featuring all their faves: Spock, Frankenstein, King Kong, and Brigitte Bardot (insert wolf whistle).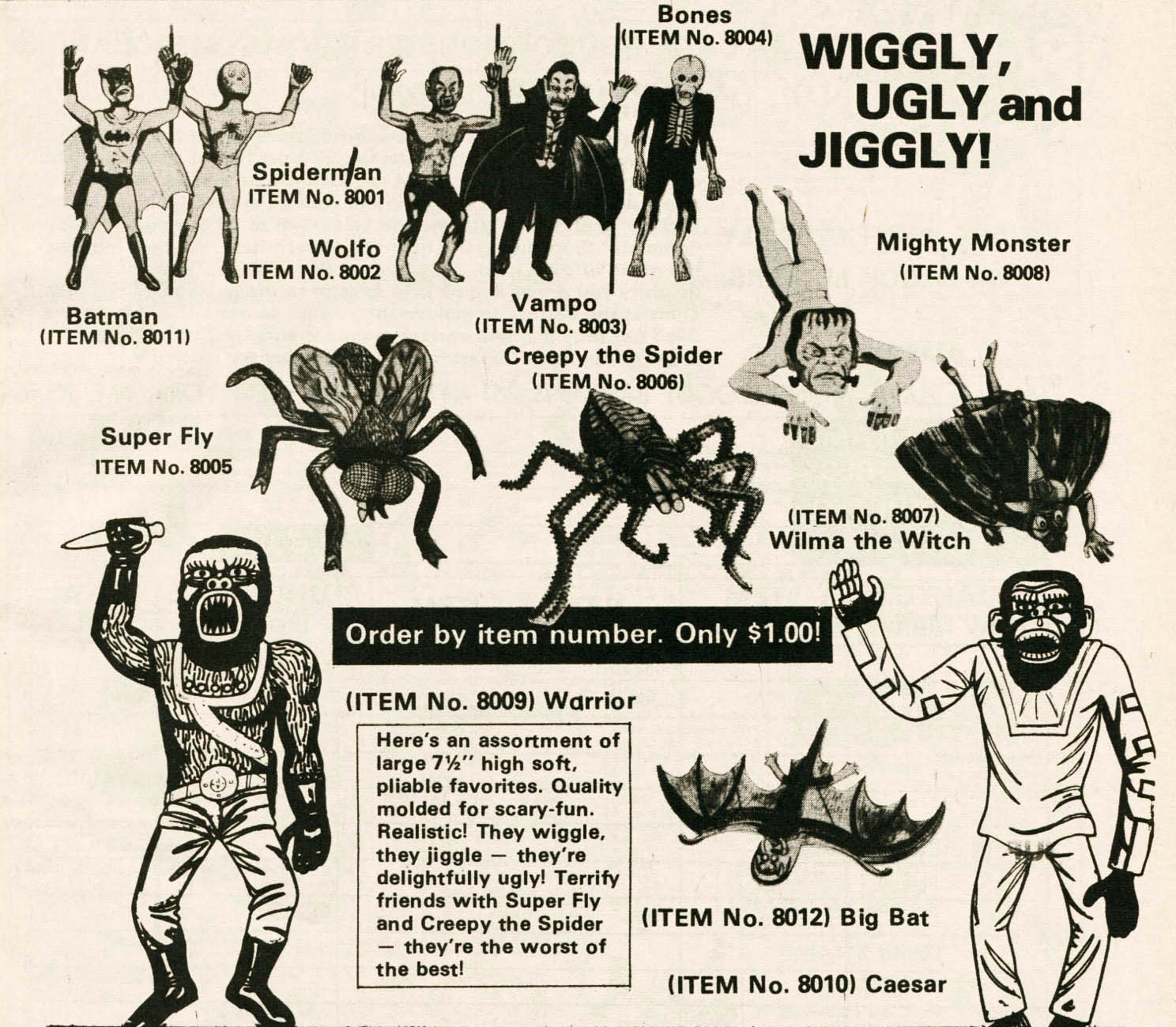 That Frankenstein ("Mighty Monster") looks a bit odd – like he's swimming or flying… both things Frankenstein's monster does not do.  And I thought "Super Fly" was a cocaine-dealing pimp?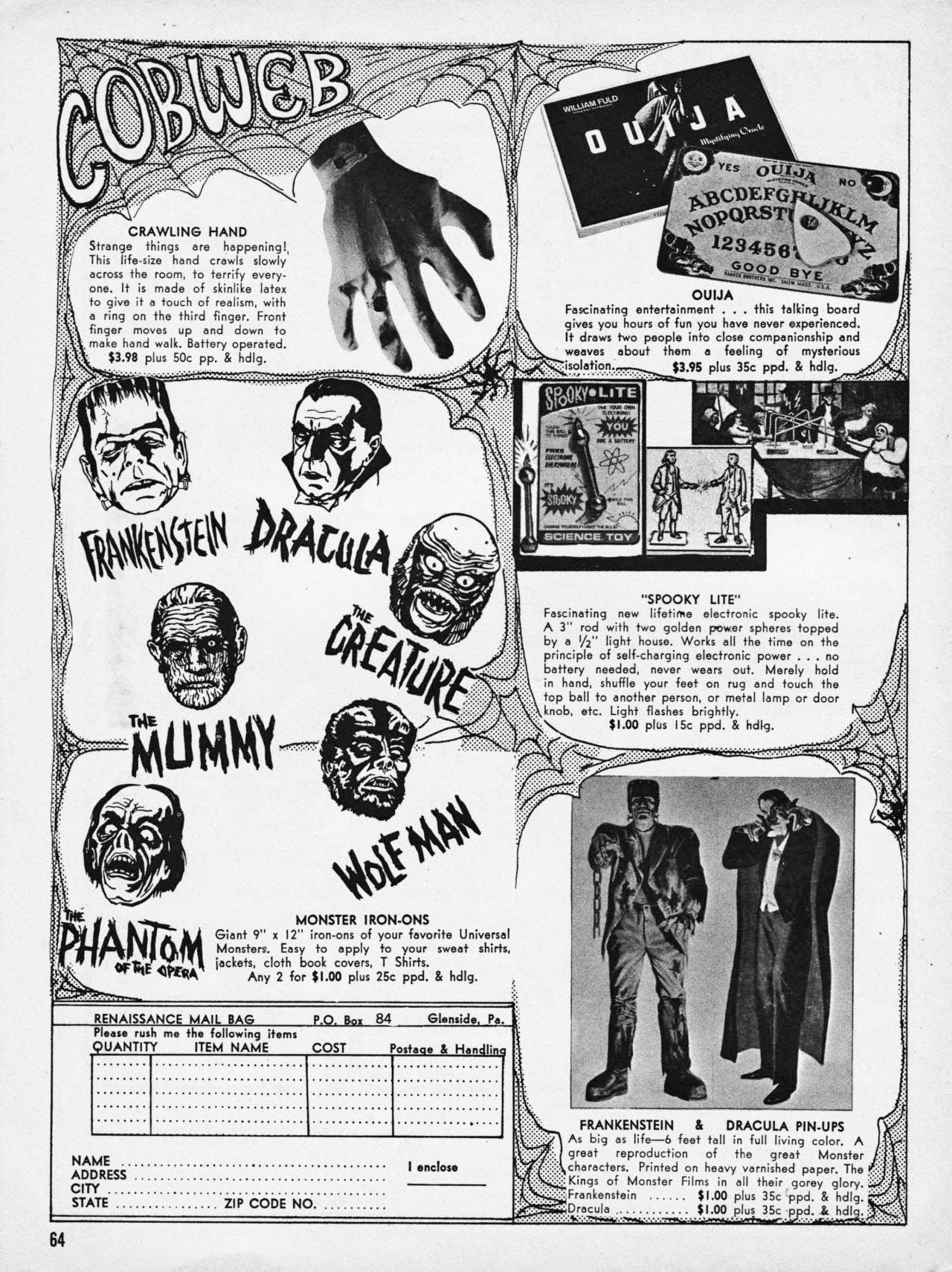 Man, what a treasure trove: monster iron-ons, a crawling hand, a full size Dracula pin-up, and even a Ouija board to summon dark forces from the underworld.  Neat!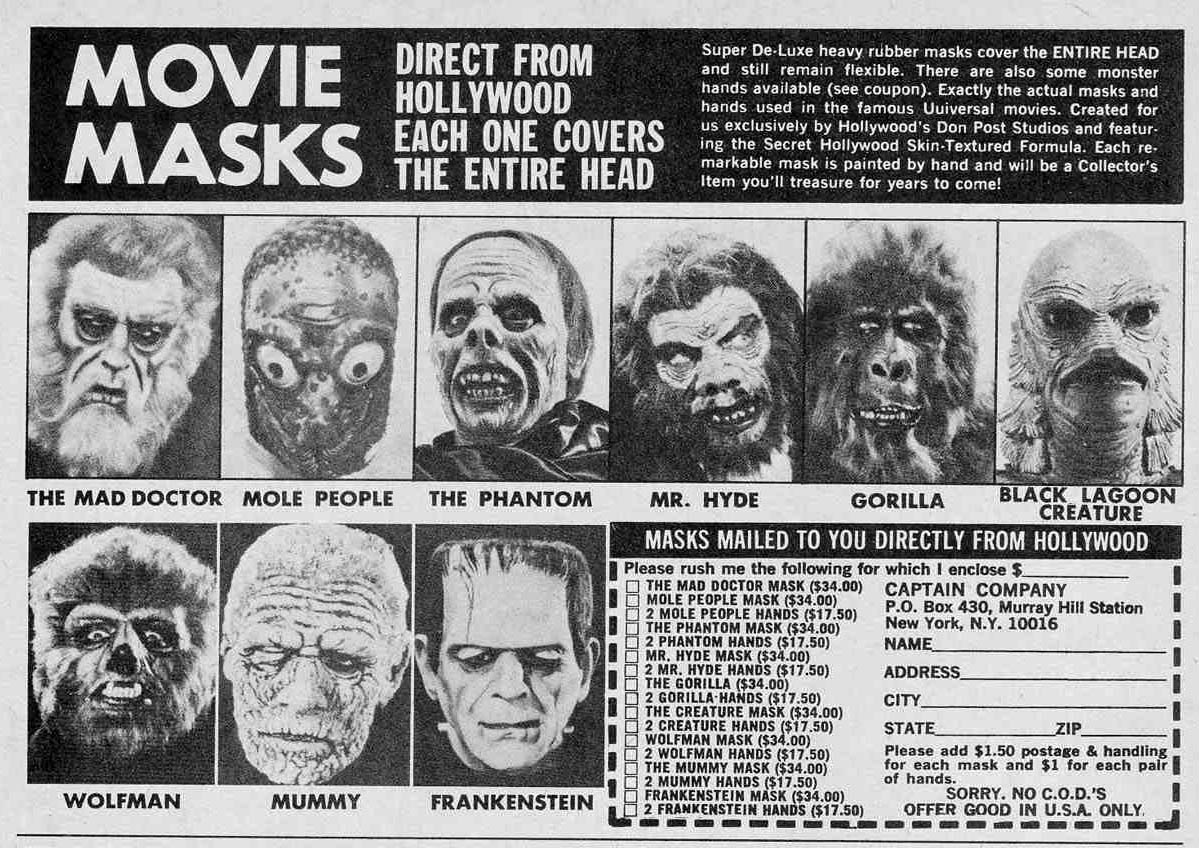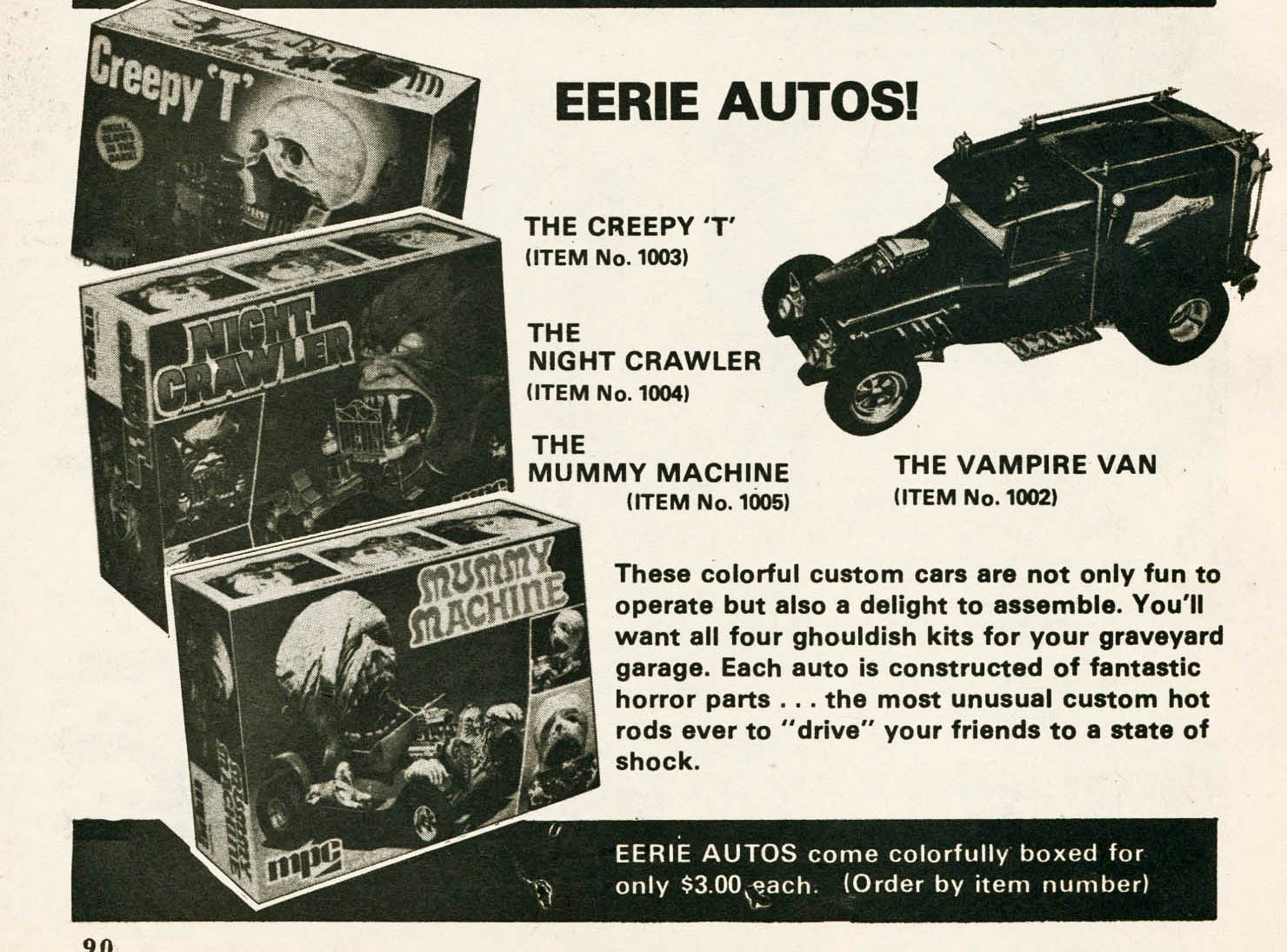 Only $3.00 each – I can only imagine what they bring in now on Ebay.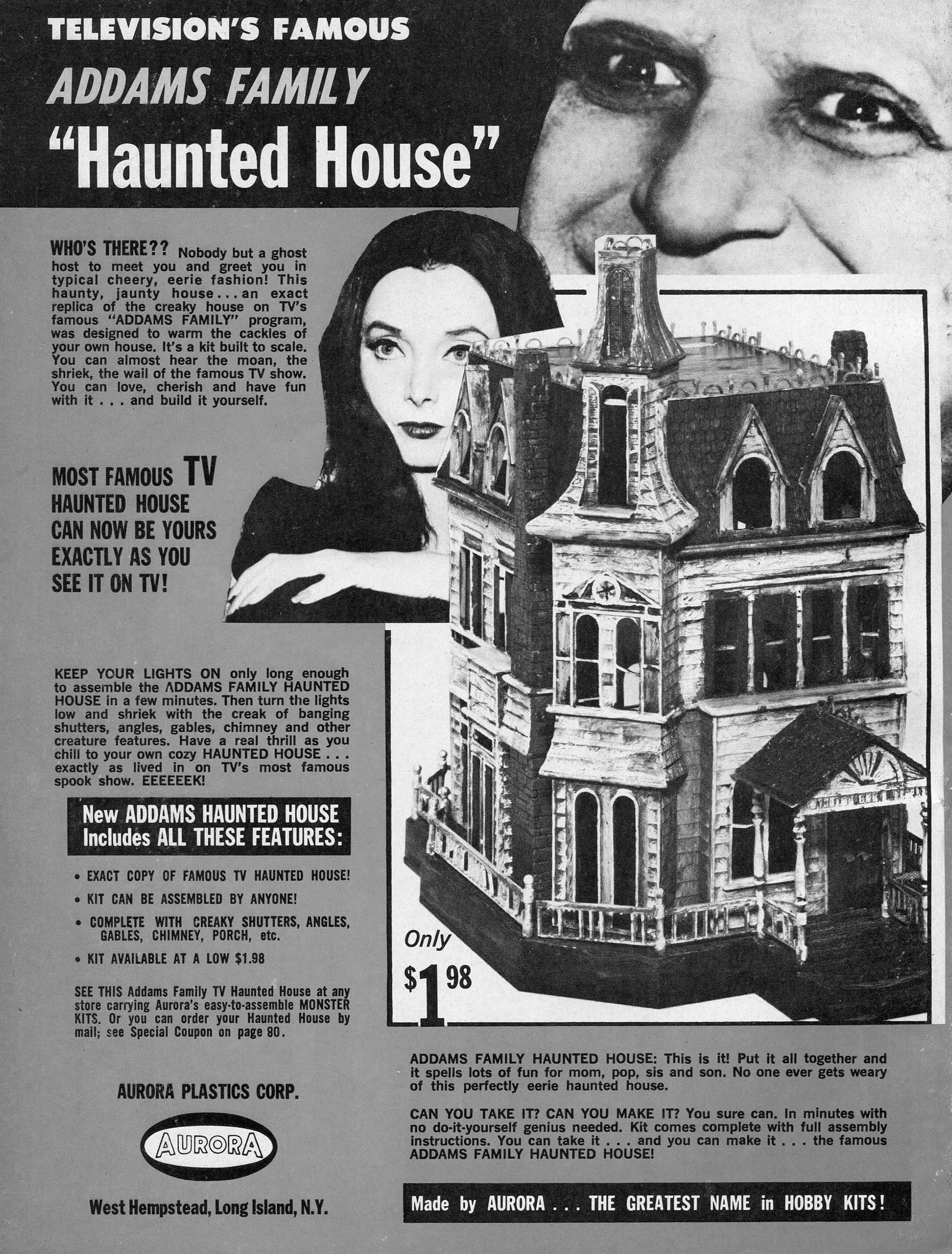 I looked this 1965 Aurora model kit up on Ebay, and ones still in the box are currently going for $1,000 starting bid.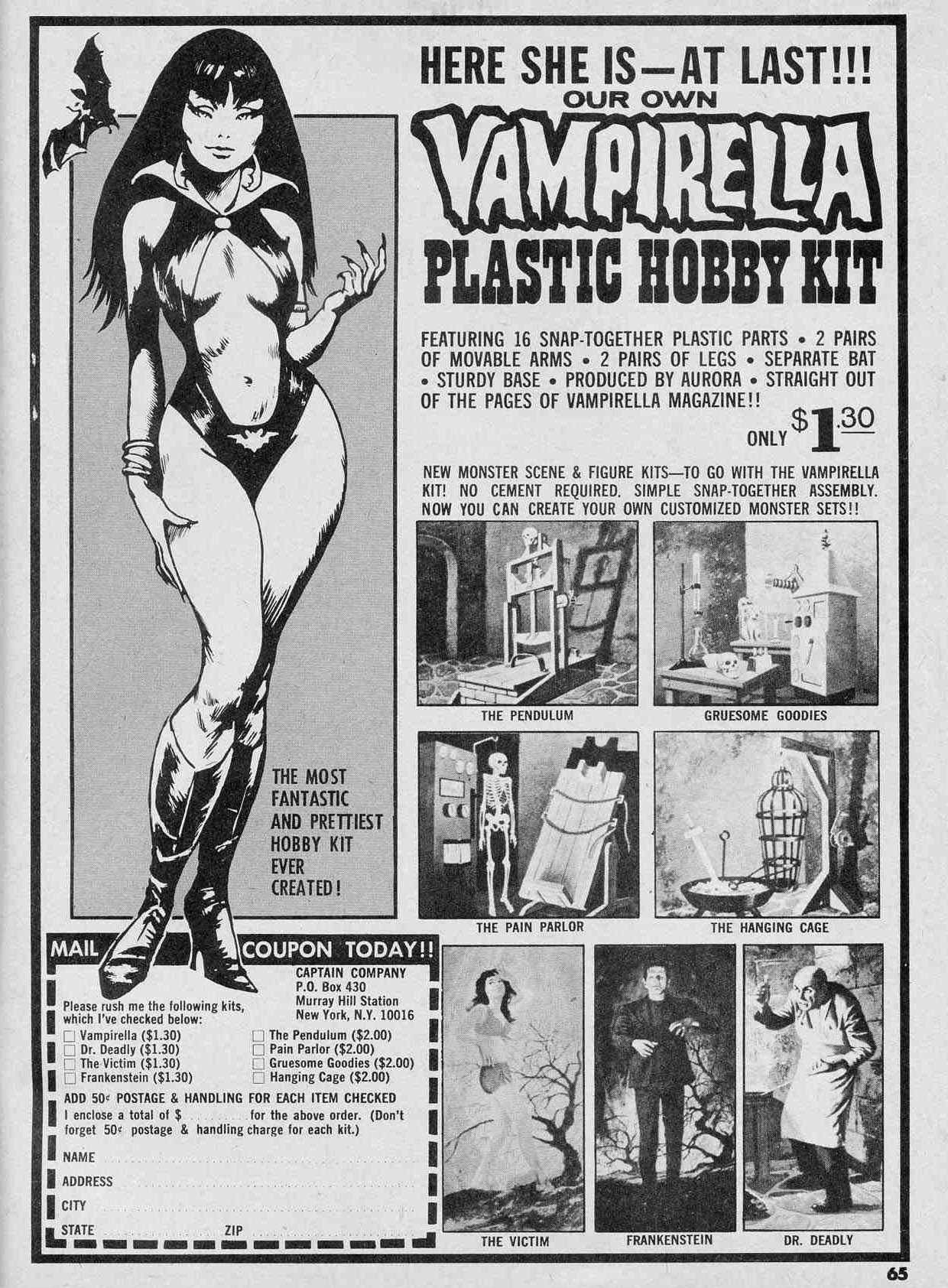 These Aurora kits were criticized for being a tad on the sadistic side.  This is among the tamer of the ads; for a further look at these demented adverts, check out Selling It With Speech Bubbles.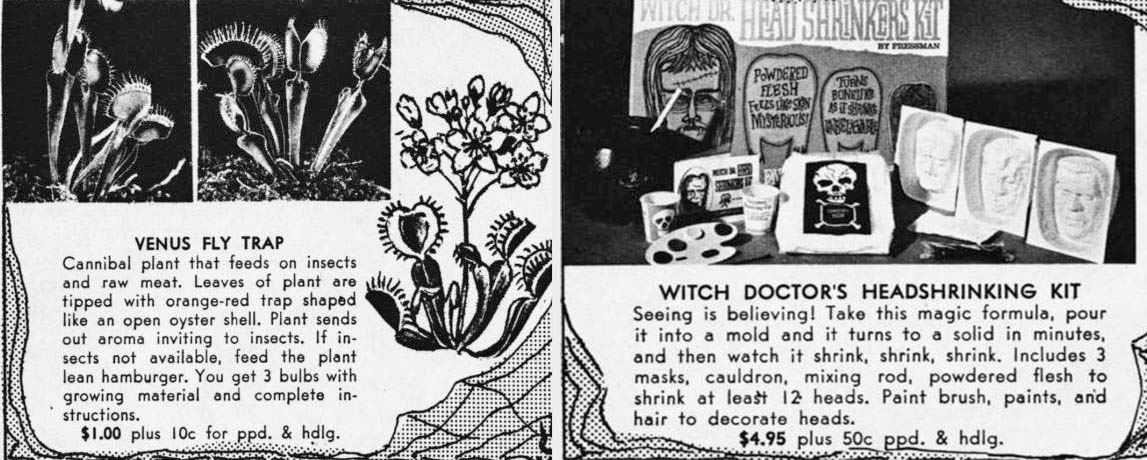 You might say Baby Boomer boys were into some pretty weird stuff… but it seems almost innocent compared the internet hellscape today's kids scroll through  every day.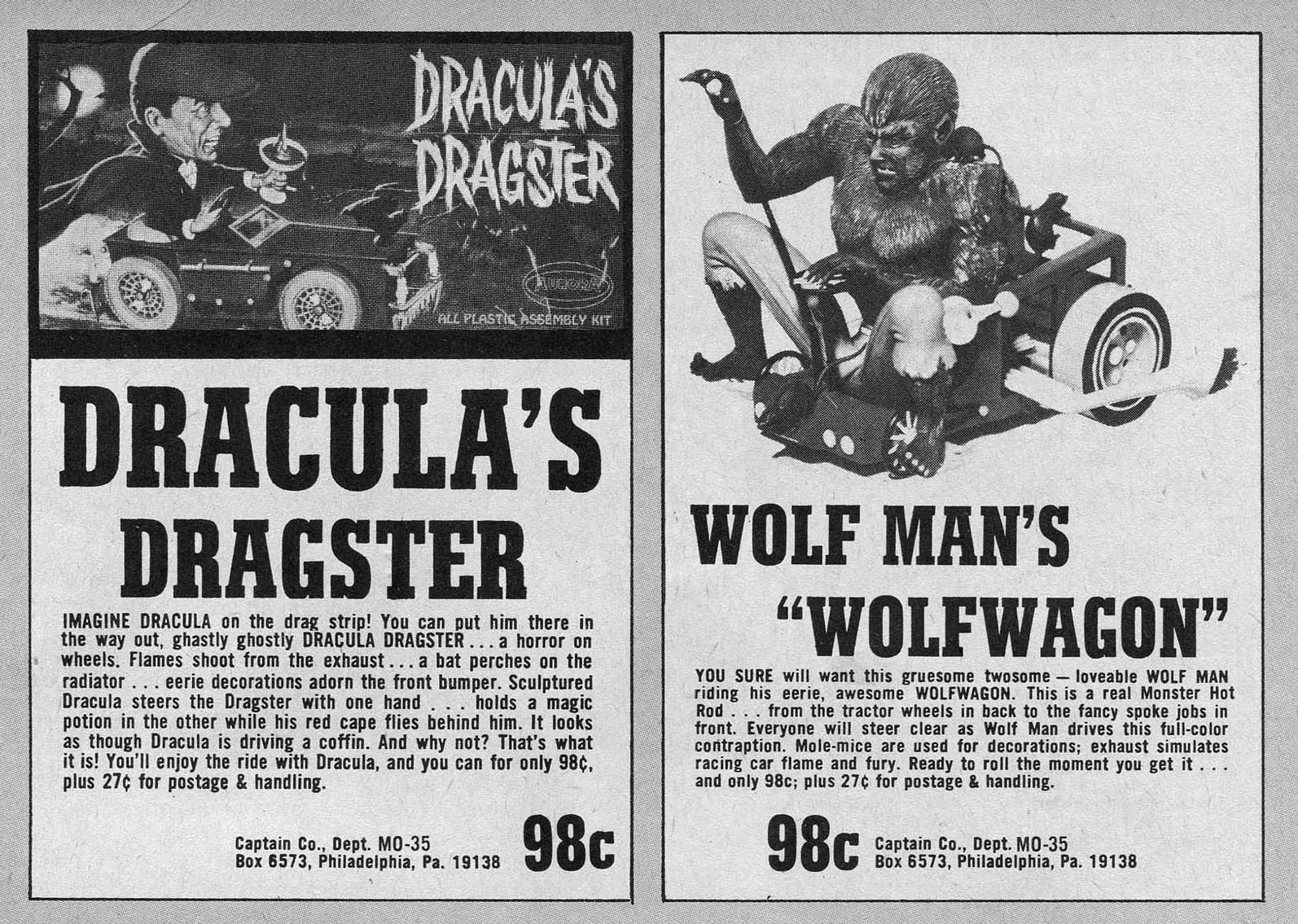 Back before Netflix, before DVD, before VHS, before HBO, before cable… there was 8mm.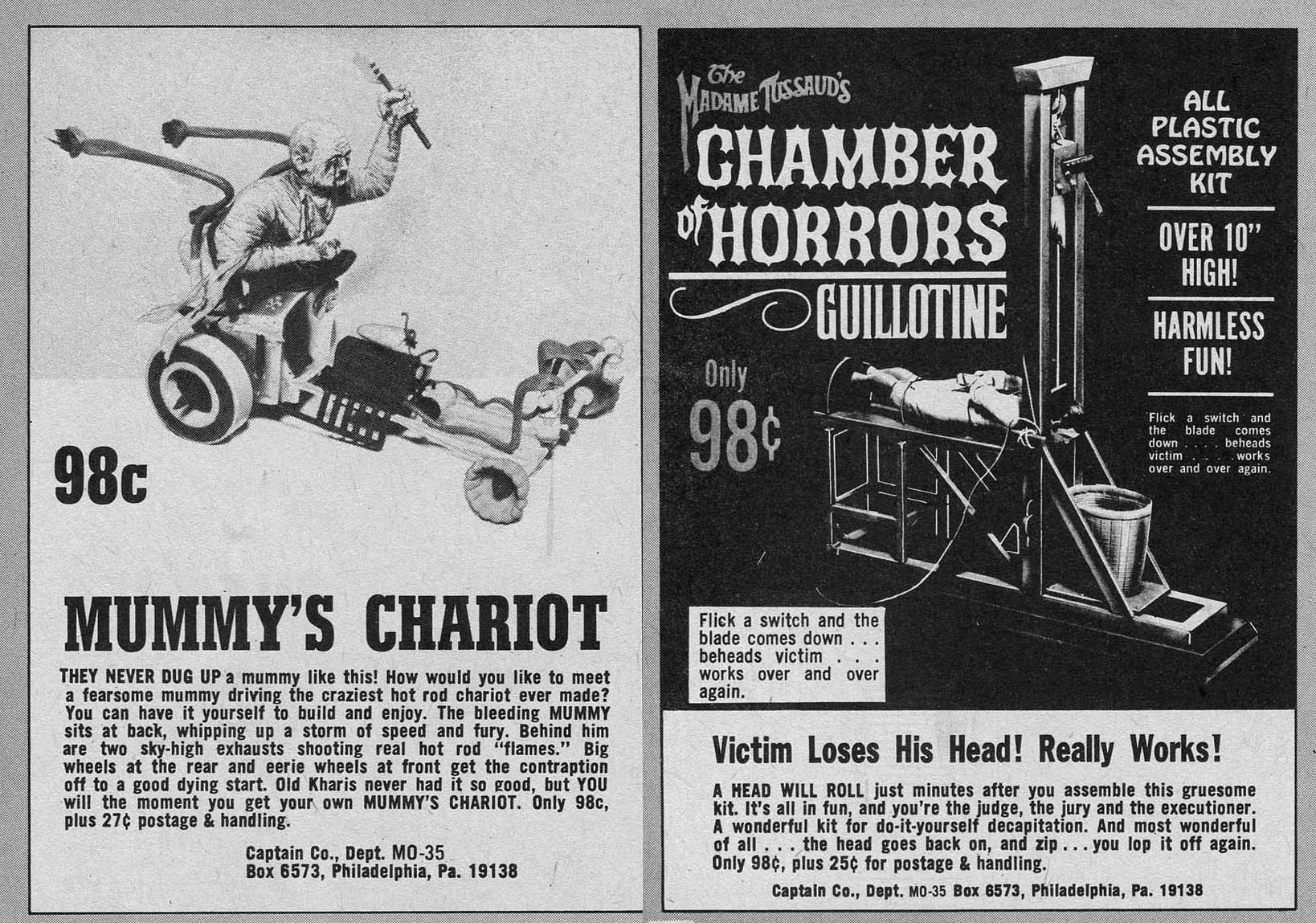 It says "harmless fun".. but I don't know. If my son's favorite toy is a "wonderful kit for do-it-yourself decapitation", I might be a little concerned.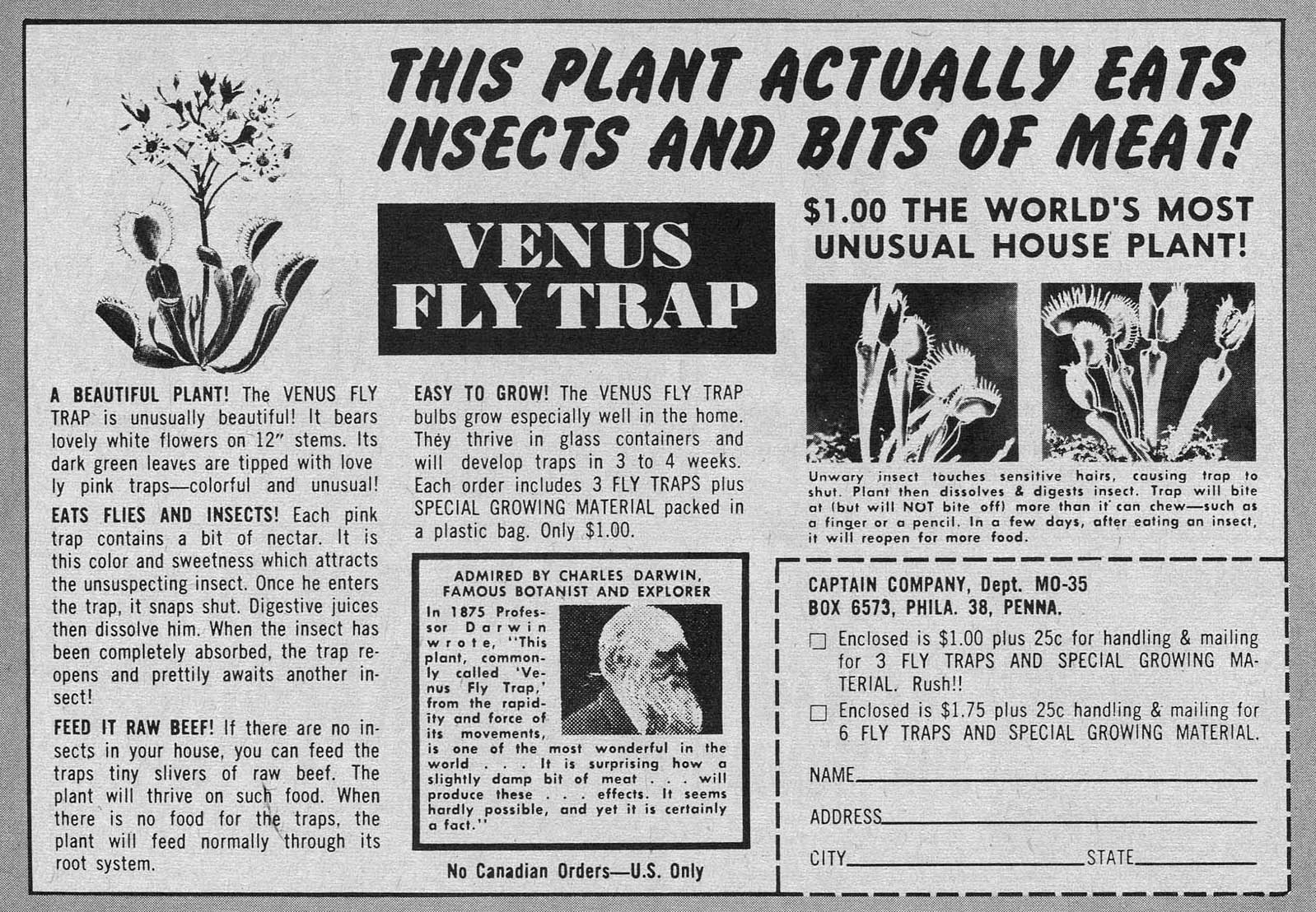 The Venus Fly Trap adverts were so common in these old comics and magazines, they actually got a shout-out by Stephen King in his Creepshow movie (in the animated segments between the stories).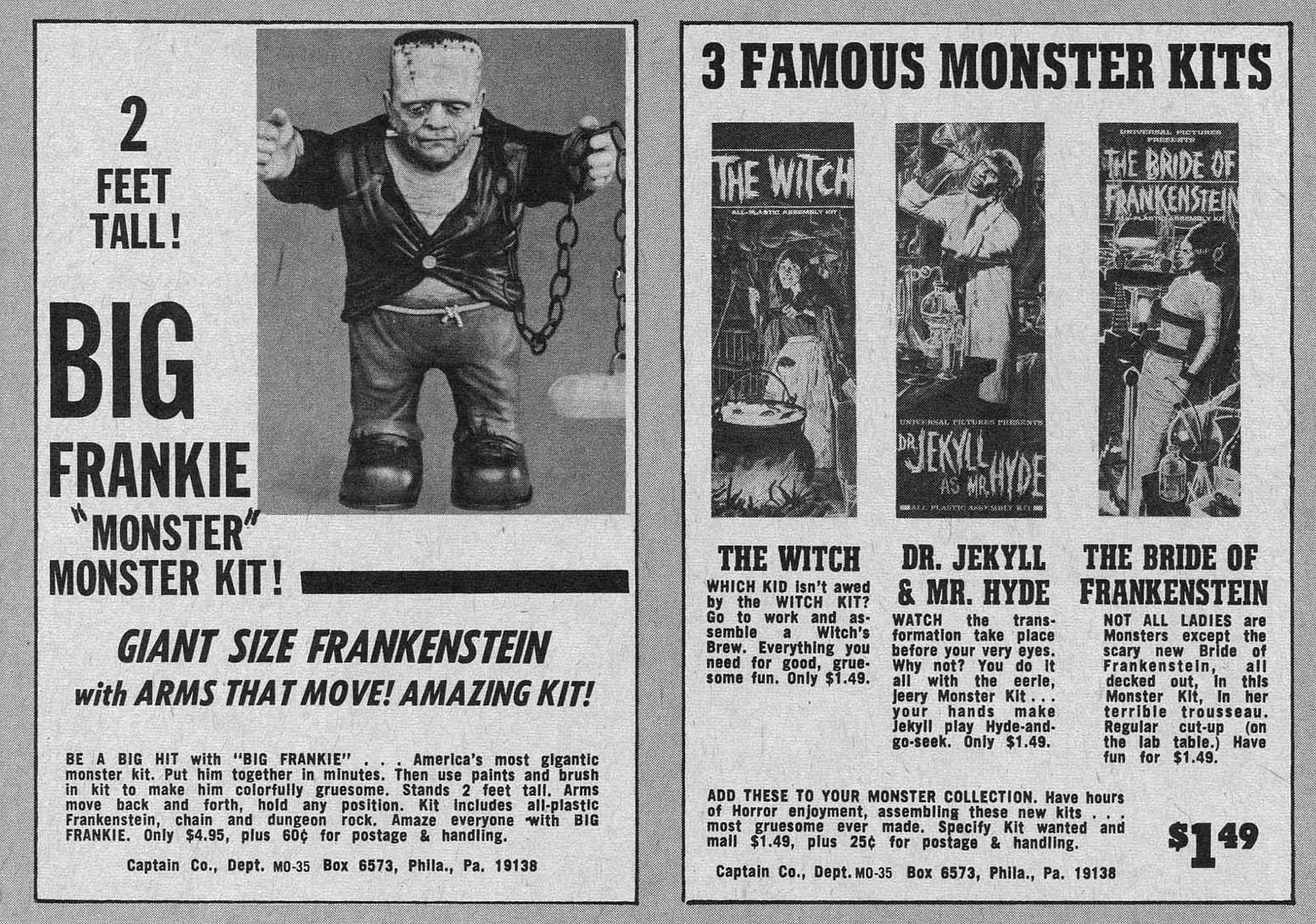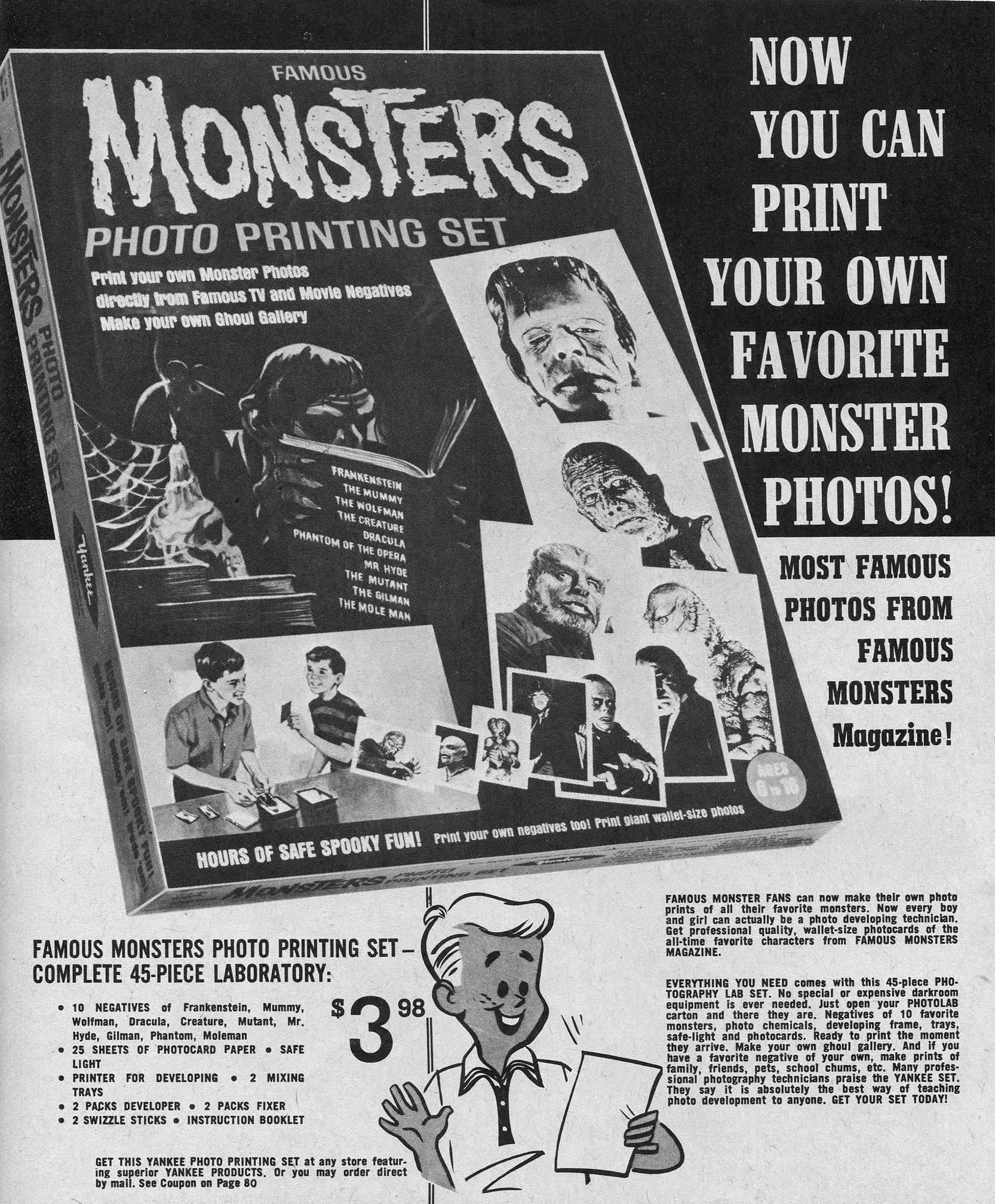 I find it interesting that they're even sending you the photo chemicals!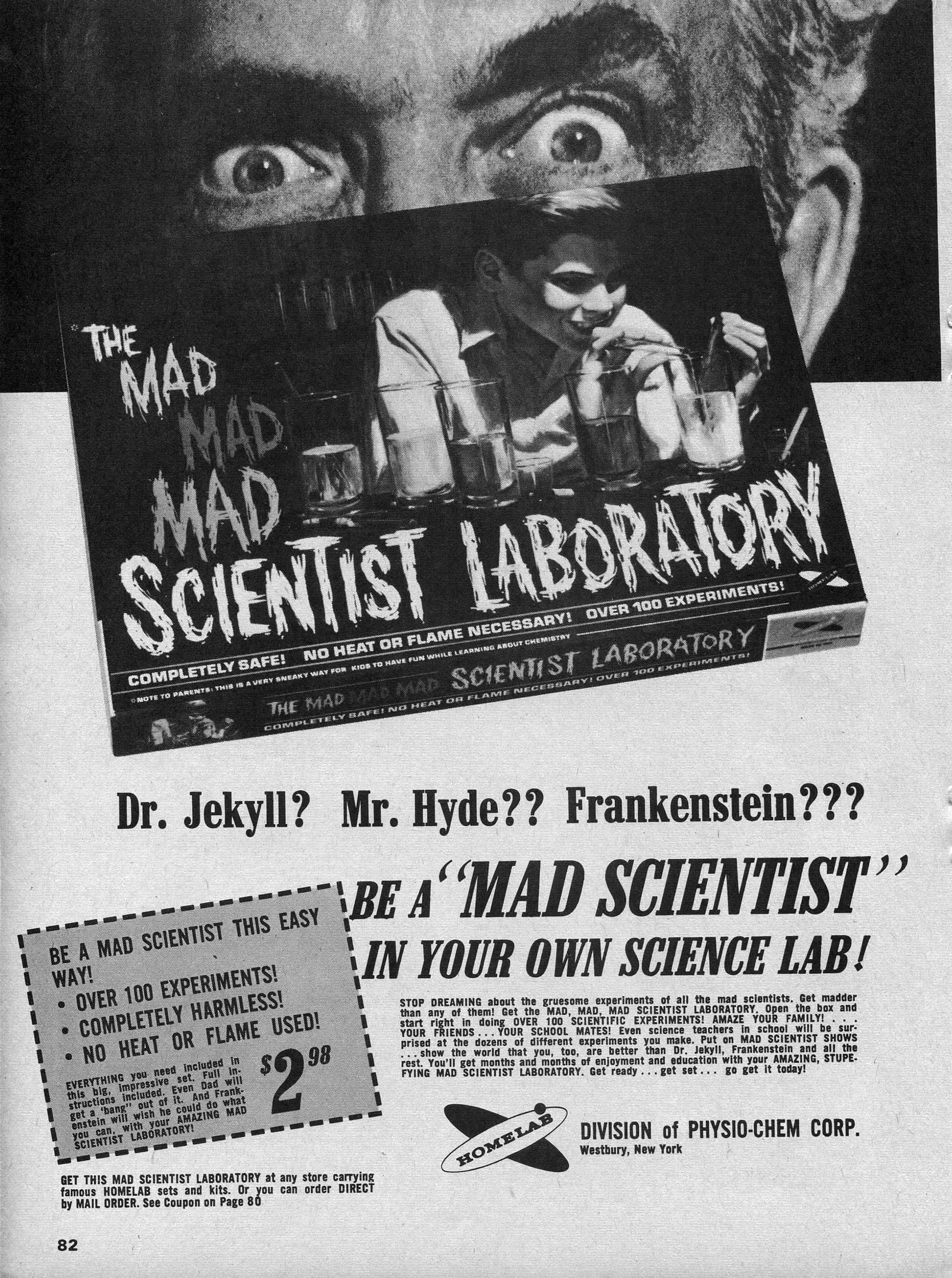 I'm going to be that there was more than one kid that actually became a scientist due in part to interest inspired by this kit.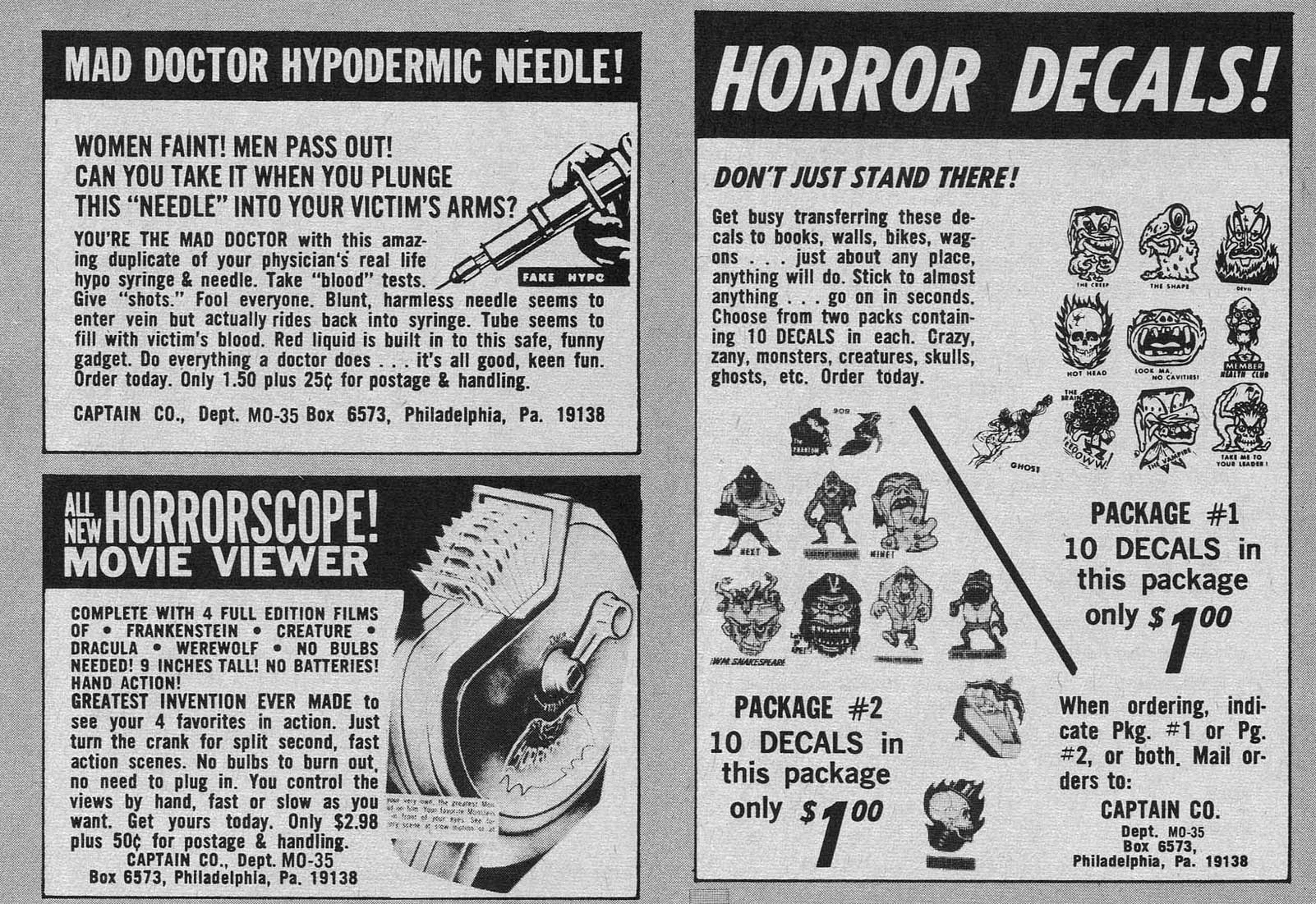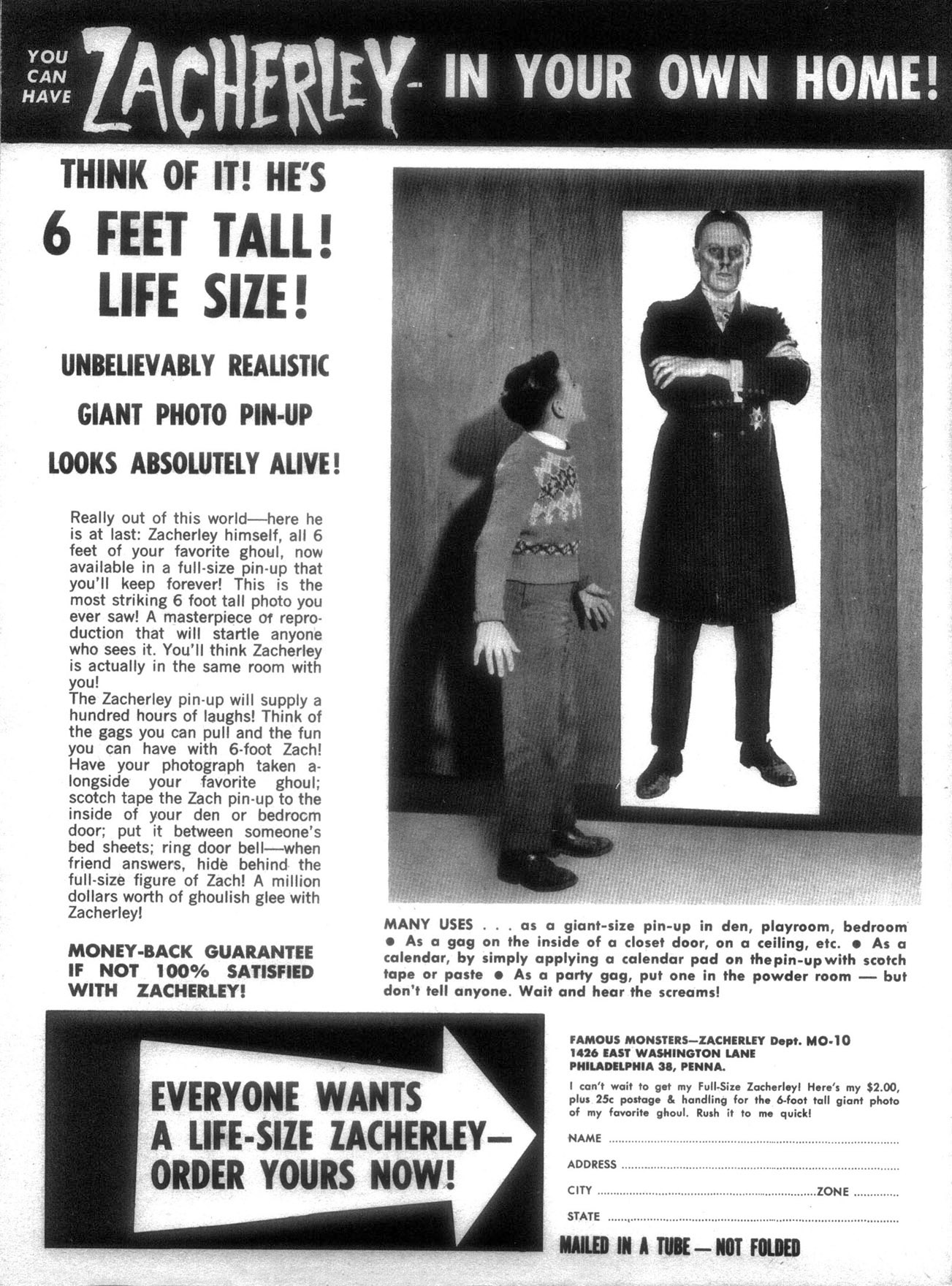 A giant-sized Zacherley – the greatest of all horror hosts (who recently passed away, just a couple days before Halloween).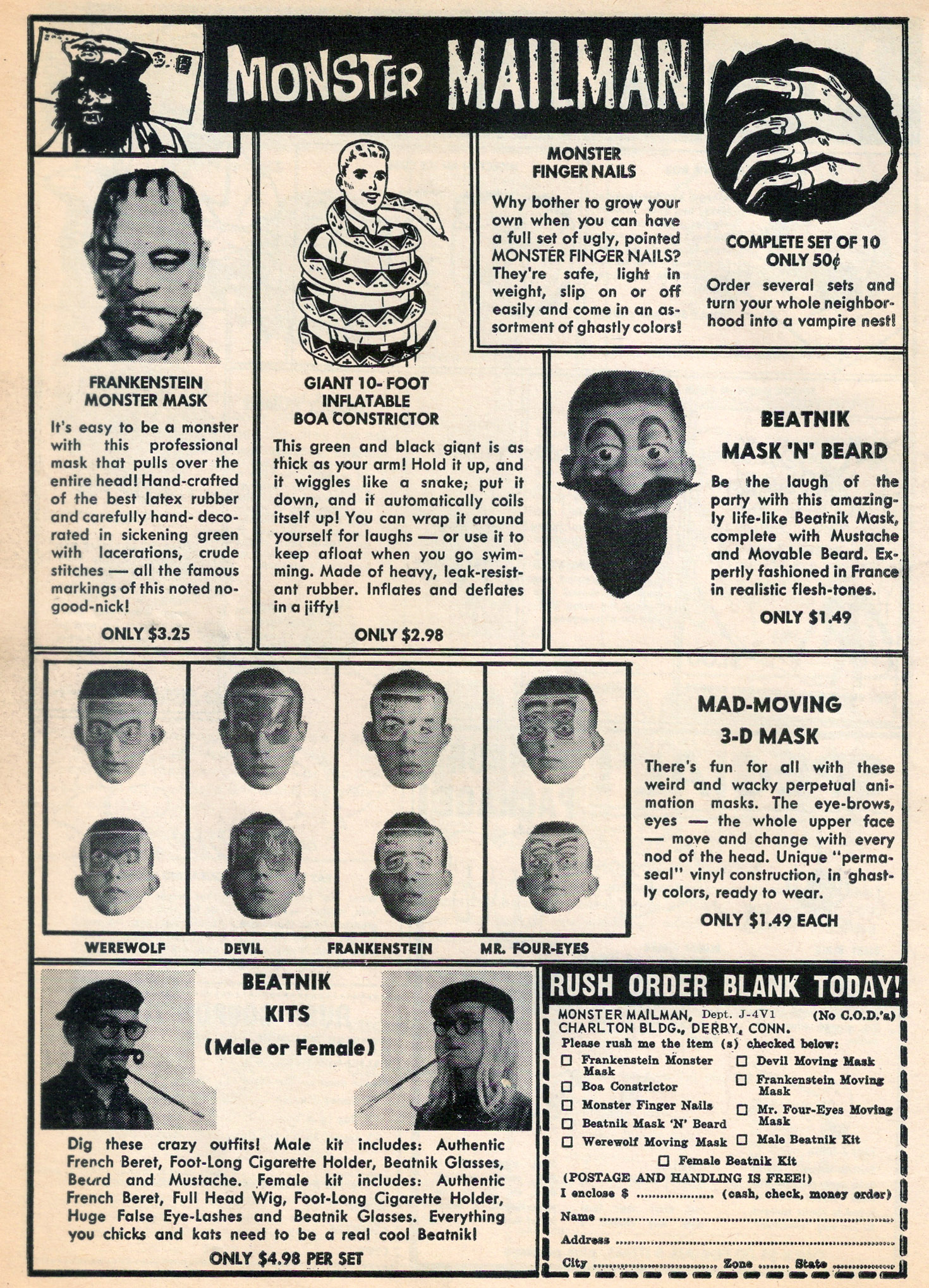 Evidently, Beatnik costumes were big sellers once upon a time.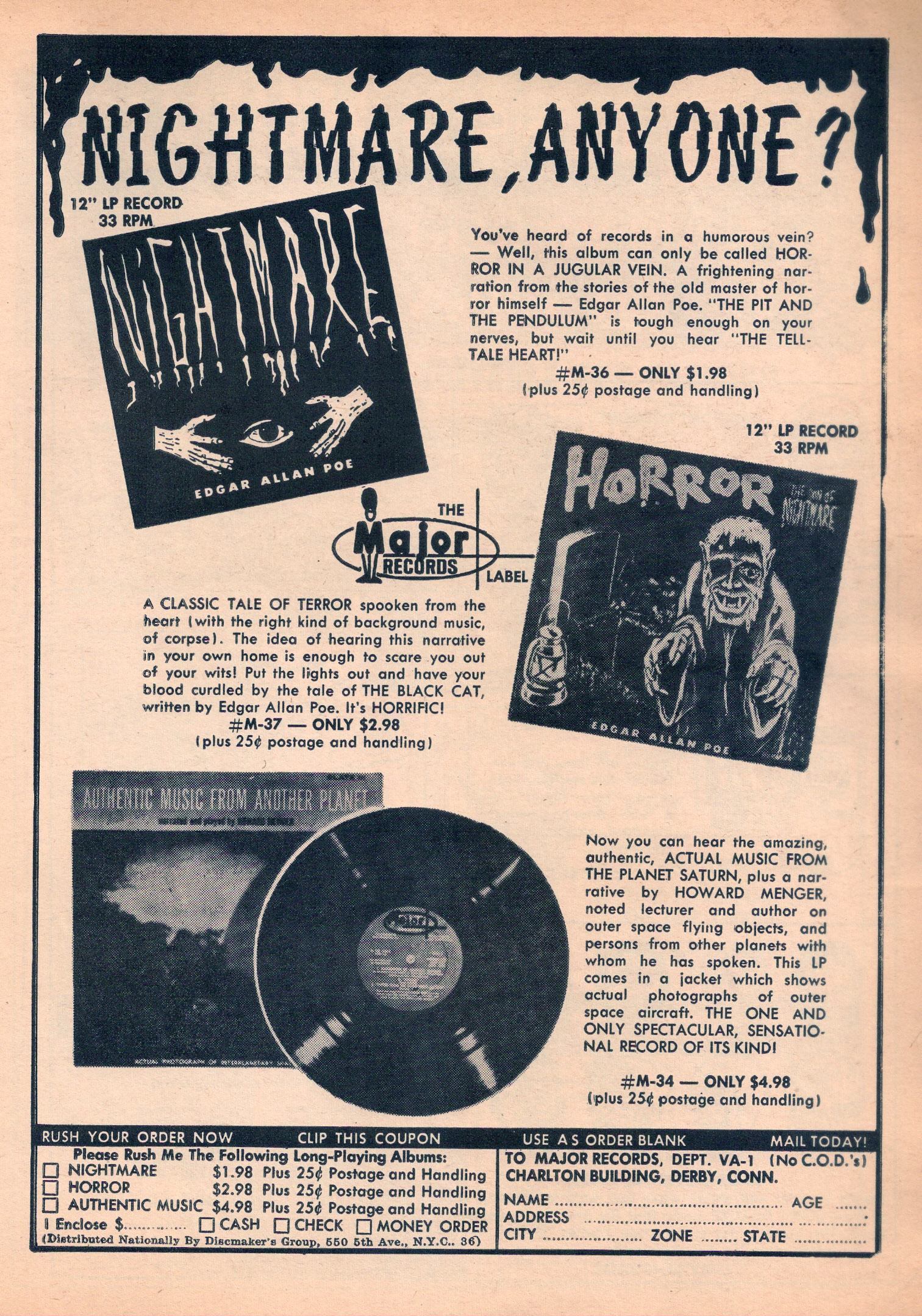 To top things off, we have some horror selections for your record collection. Until next time – cheers!