"SEX became a magical place.  People spent hours there; no one wanted to leave.  In it, I created a feeling that was both euphoric and hysterical. You felt an enormous range of possibilities – that whatever was happening couldn't be predicted, but it was a movement toward a place unknown" – Malcolm McLaren, Musical Paintings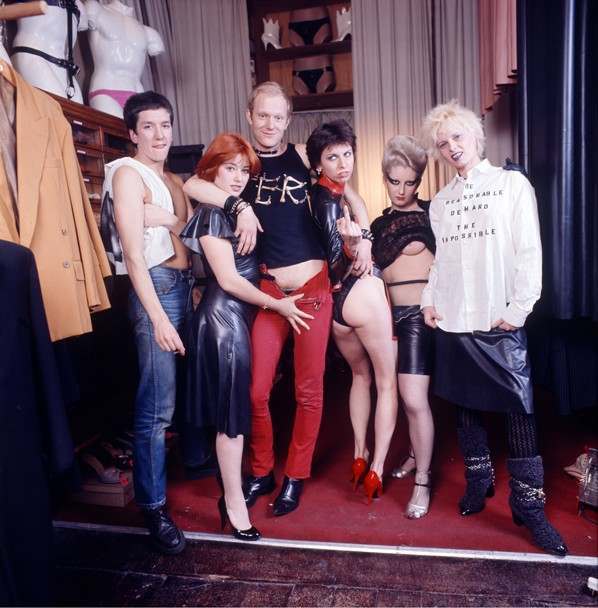 One of the most prescient pieces published about 430 King's Road in its incarnation as SEX appeared, appropriately enough, in sex magazine Forum in the mid-70s.
And, after more than 35 years, I've tracked down the writer and the photographer who, for the first time anywhere, recall the revolutionary retail environment and the sexually-charged photo-shoot featuring future Sex Pistol Steve Jones, performer Chrissie Hynde, radical shop assistant Jordan, film-writer Alan Jones and, of course, Vivienne Westwood.
The feature appeared in the June 1976 issue of the magazine and was written by expat American Forum staffer Len Richmond, later to pen hit British sitcom Agony and Three's Company (the US version of the UK's Man About The House). The photographer was Chelsea-based freelance David Dagley.
"In 1973 I'd arrived in the UK from San Francisco with 300 bucks in my pocket and found that I could work as a journalist because nobody cared about whether I had a green card," explains Richmond down the line from Los Angeles.
Within a couple of years Richmond had been taken on by Phillip Hodson and his wife Anne Hooper at Forum, a monthly pocket-sized publication where sexual relations were surveyed in a serious, non-prurient manner.
Ever on the look-out for subject-matter, Richmond was drawn by the giant pink rubber SEX sign which had been erected on the facade of 430 King's Road the previous autumn. Richmond also had a personal interest, since his mother owned the second-largest manufacturer and wholesaler of sex toys in the US at that time.
"So, you know, always on the look-out for clients for Mom, I thought I would go see these guys," says Richmond. "In fact they didn't stock her products, but I realised that it was a great subject for Forum.
"The leather gear interested me; as a gay guy from San Francisco I was into leather, though I thought the rubber stuff was curious. I hadn't really hooked into the British love of rubber, the cutting-off of the air, the really constrictive clothing. It kind of horrified me, to be honest, as liberal as I was. But I saw that the t-shirts with the porn extracts were part of the overall act of rebellion. Whatever they could do to piss off people, they would."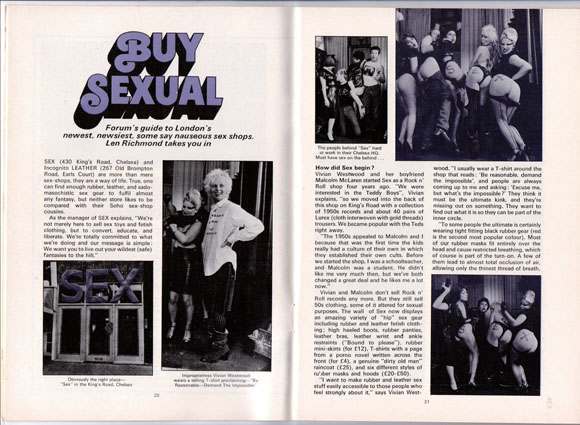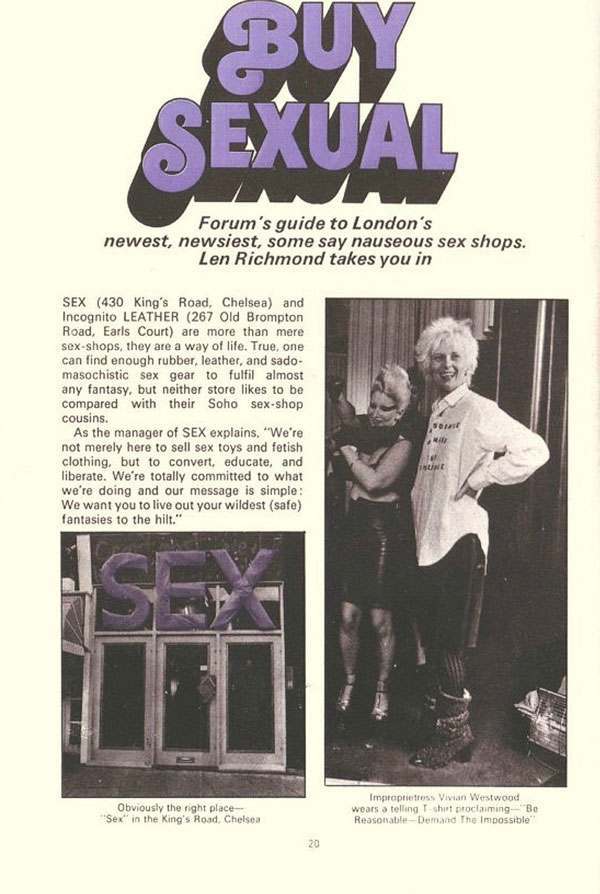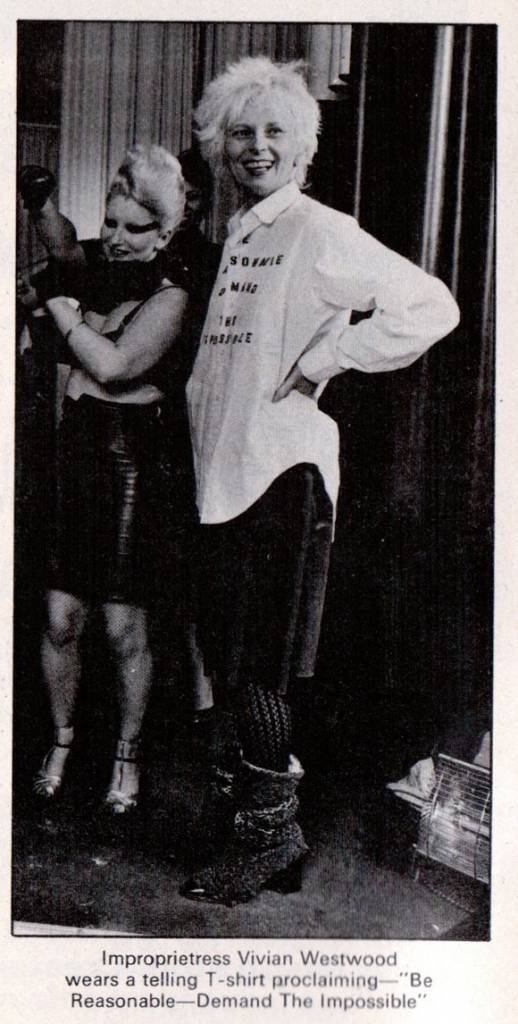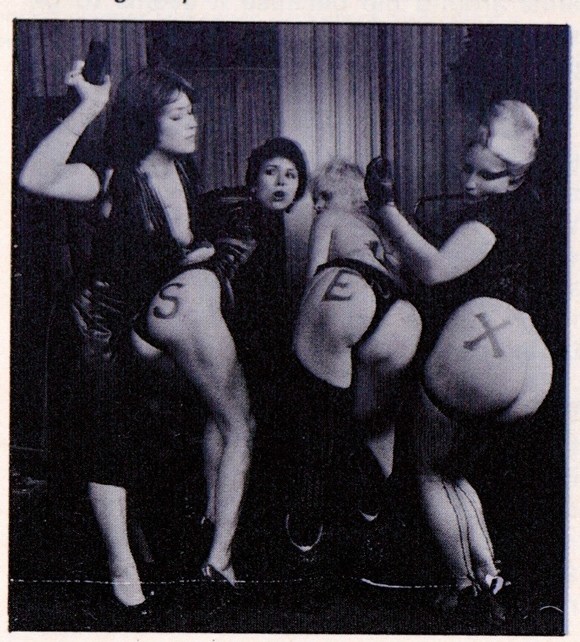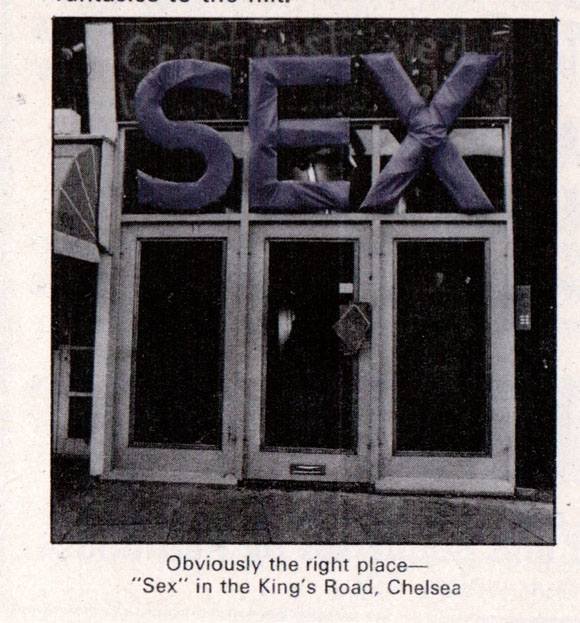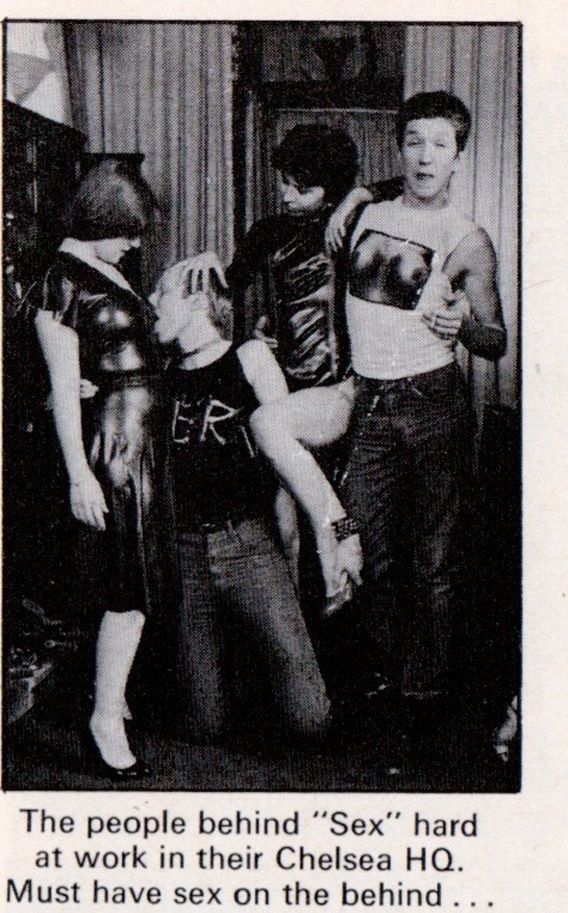 Richmond also suspected that the rubber-wear was part of the arsenal of provocation. "It was another way to say: 'Nothing bothers us. We're going to throw this in your face and get a reaction from you.' I suppose the Sex Pistols were a natural progression of that attitude."
Richmond distinctly remembers Malcolm McLaren being present on the visit in spring 1976, though he took a back-seat role as Westwood gave the journalist a tour and history of their residence at the site, laced with polemic.
"We're here to…convert liberate and educate," said Westwood. "We want to inspire people to have the confidence to live out their fantasies and change. What we're really making is a political statement with our shop by attempting to attack the system."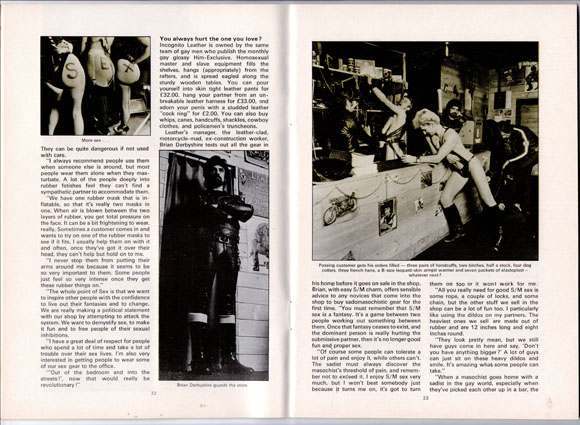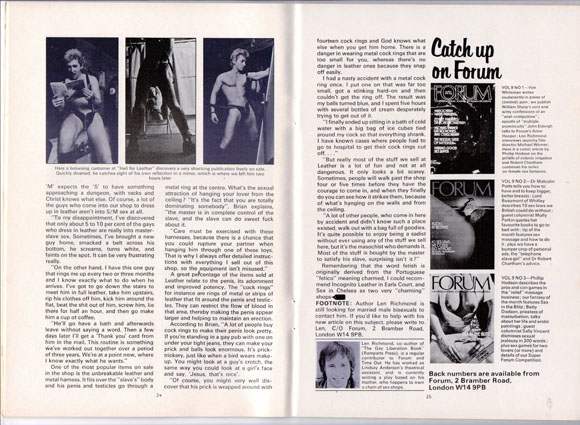 On Richmond's return for the photo-shoot with Dagley a couple of days later, the atmosphere was very different.
"It was like a party," says Richmond "Everyone was so wild; I don't know whether it was drugs or what to put it down to, but they didn't have any of that British fear of sex. Look, I got laid a lot in England; that's one of the reasons I stayed 18 years. I found the British were so inhibited about picking each other up that when I went into gay bars and was assertive, I frequently got what I wanted.
"So, to me, everyone in England seemed ashamed of the fact that they had sexual needs. But at the photo-shoot I was in an environment which actually embarrassed me, quite a feat at the time. When the women painted the letters S, E, and X on their buttocks and started sticking their arses into the photographer's face I thought: 'This is too hot for Forum! These people are on another planet'."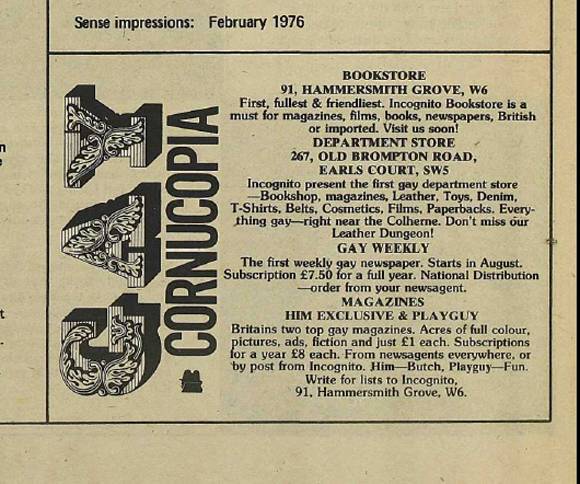 Dagley is more phlegmatic. "I could see that this was ground-breaking stuff, but for me it was just another job," says the photographer, these days largely retired and living outside London. "It was my idea that they write the shop name on their buttocks. I thought it would add another fun element to the session, and they were certainly up for it."
Included in some shots is Jones in a so-called "Tits" t-shirt and Hynde and an unidentified female in rubber dresses by John Sutcliffe's company Atomage. A couple of years before he died, McLaren recalled that the red-haired woman was of Jewish extraction and hailed from Finchley, in north-west London.
"The whole tenor of the day was 'sex is fun, and the more far-out sex is, the more fun it is'," says Richmond. "In fact, reading my article again after all these years I realise I lost some of the fun of that day. At the time Forum was trying to be legit and I had to focus on the social context, at the expense of a certain amount of the in-your-face irony and sheer silliness."
So how did the day play out?
"I had to get the hell out of there once we were through," says Richmond. "It was too much for me, very heterosexually threatening. They were basically saying: 'Fuck me, fuck me, fuck me', very into touching and seducing. I don't know that they would have gone through with it but I could tell they rather enjoyed my fear.
"When I reflect on that day I realise it was a turning point in my life. I was very smug about being so sexually liberated but these people taught me I was still inhibited, a bit behind the times. That was sobering and I was never quite so smug again."
These days Richmond is a documentarist: his latest film is What If Cannabis Cured Cancer?