ALL hail the Teddy Boys. Long-drape jacket, drainpipe trousers, slim tie, plain shirt with high collar, brothel creepers and overt socks the Edwardian style. And hair. It's all about the hair. Teen culture always is.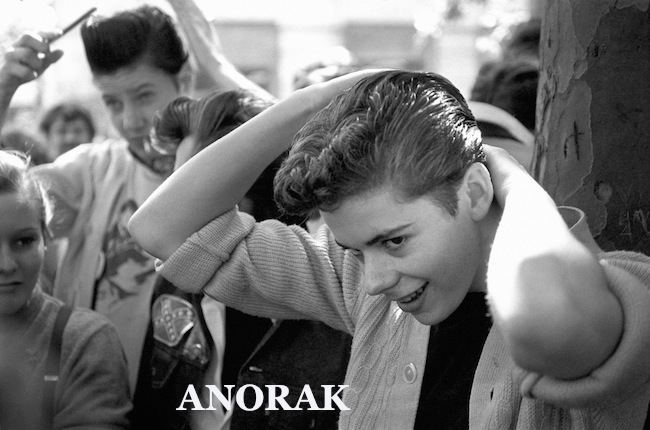 The name "Teddy Boy" however, was not officially born until September 23rd 1953 when a Daily Express newspaper headline shortened Edward to Teddy and coined the term 'Teddy Boy' (also known as Ted). Nevertheless, it is also known that a number of girlfriends of working class Edwardian's were referring to them as Teddy Boys well before the Daily Express used its media power to officially christen Edwardian's into Teddy Boys.
Alec Cruickshank, a clerk in a City of London shipping office poses ready to go into the Mecca Dance Hall, Tottenham, Middlesex (North London) on 29th May 1954. Taken from the Picture Post aticle: The Truth about Teddy Boys,
"Originally, the Edwardian suit was introduced in 1950 by a group of Savile Row tailors who were attempting to initiate a new style. It was addressed, primarily, to the young aristocratic men about town. Essentially the dress consisted of a long narrow lapelled, waisted jacket, narrow trousers (but without being 'drainpipes'), ordinary toe-capped shoes, and a fancy waistcoat. Shirts were white with cut-away collars and ties were tied with a 'windsor' knot. Headwear, if worn, was a trilby hat. The essential changes from conventional dress were the cut of the jacket and the dandy waistcoat. Additionally, barbers began offering individual styling, and hair-length was generally longer than conventional short back and sides."

The description above was obtained from the typeset of a picture of the 'authentic' Edwardian dress which was put out by the Tailor and Cutter and printed in the Daily Sketch, 14th November 1953, in order to dissociate the 'authentic' from the working class adoption of the style.
Up for a fight.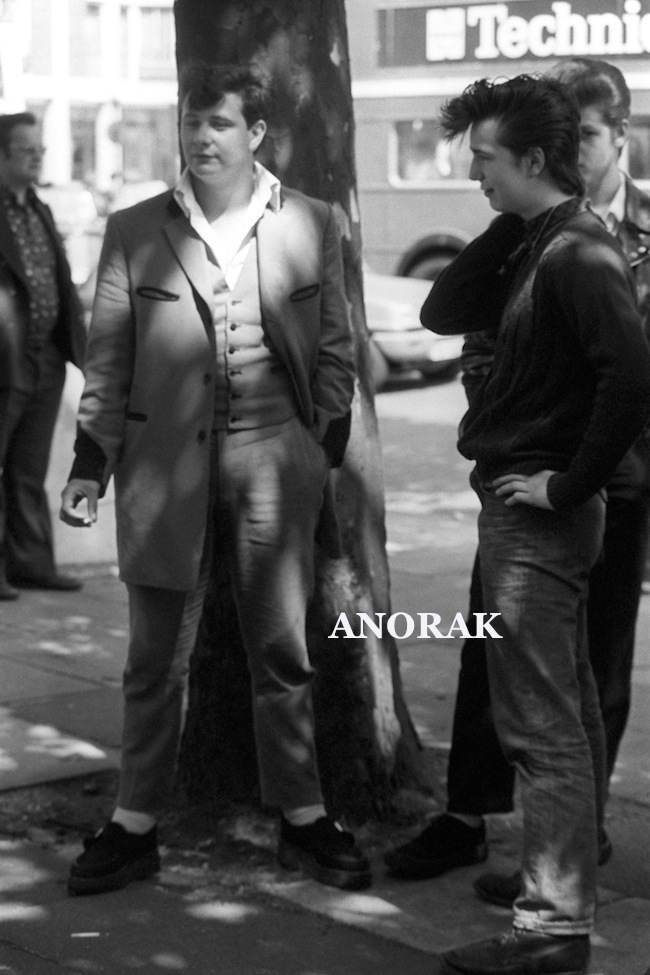 'Teds' hanging around in Sloane Square following fights with 'Punks' in the nearby Kings Road, Chelsea, where bicycles chains, studded cuffs, belts and other weapons were found abandoned after violent clashes. There have been further minor scuffles. A Gay Liberation march was starting from Sloane Square today at the time the Punks and Teds usually face each other.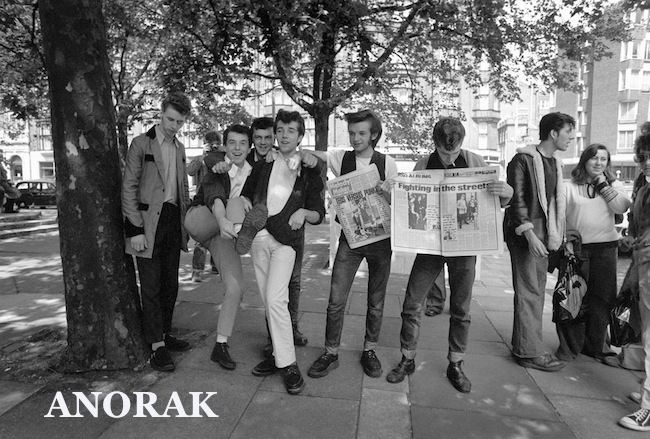 1977 – Chelsea.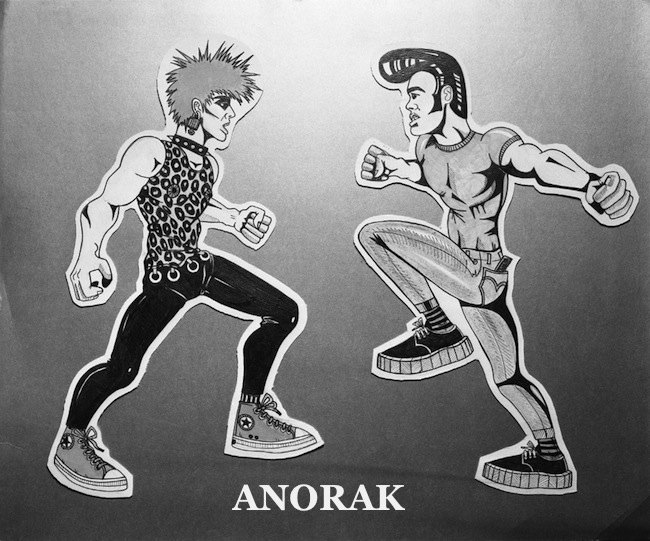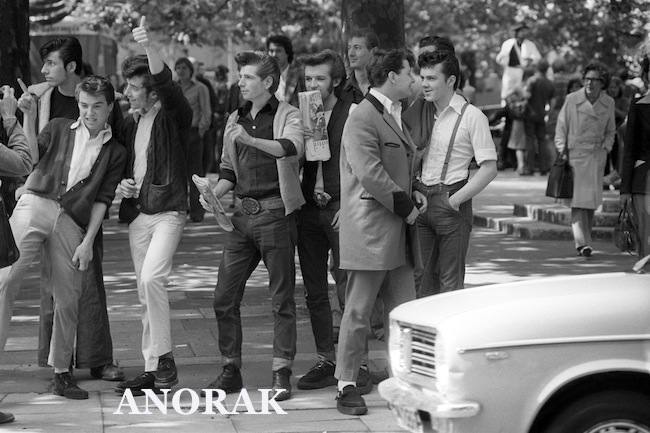 And supped in Soho.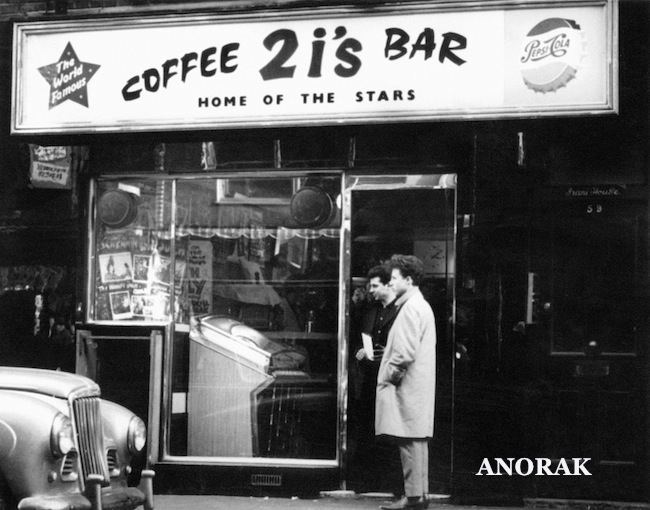 1972: Music – Rock n Roll Revival Concert – Wembley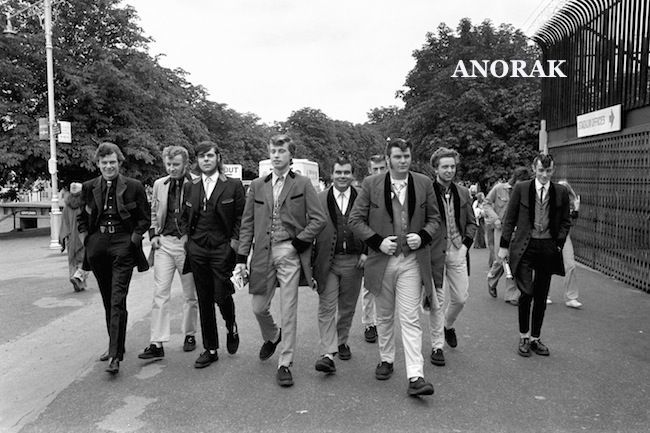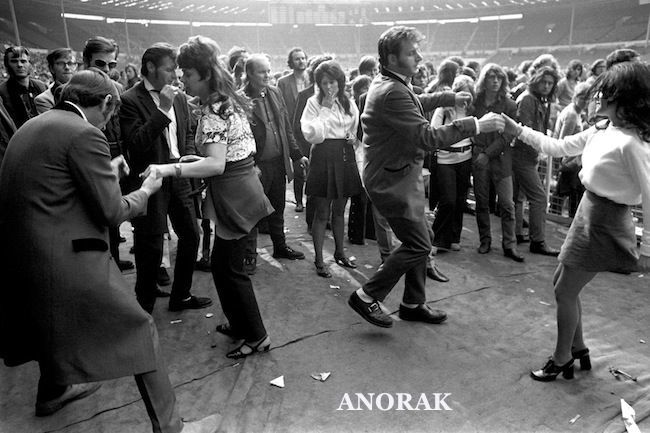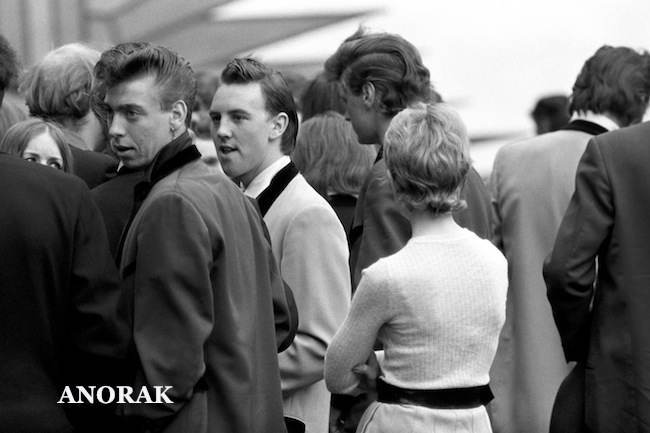 Spotters: enter-the-good-life,deadthreads,anitgirlragdoll,kromatisk,ittybittyfefi,