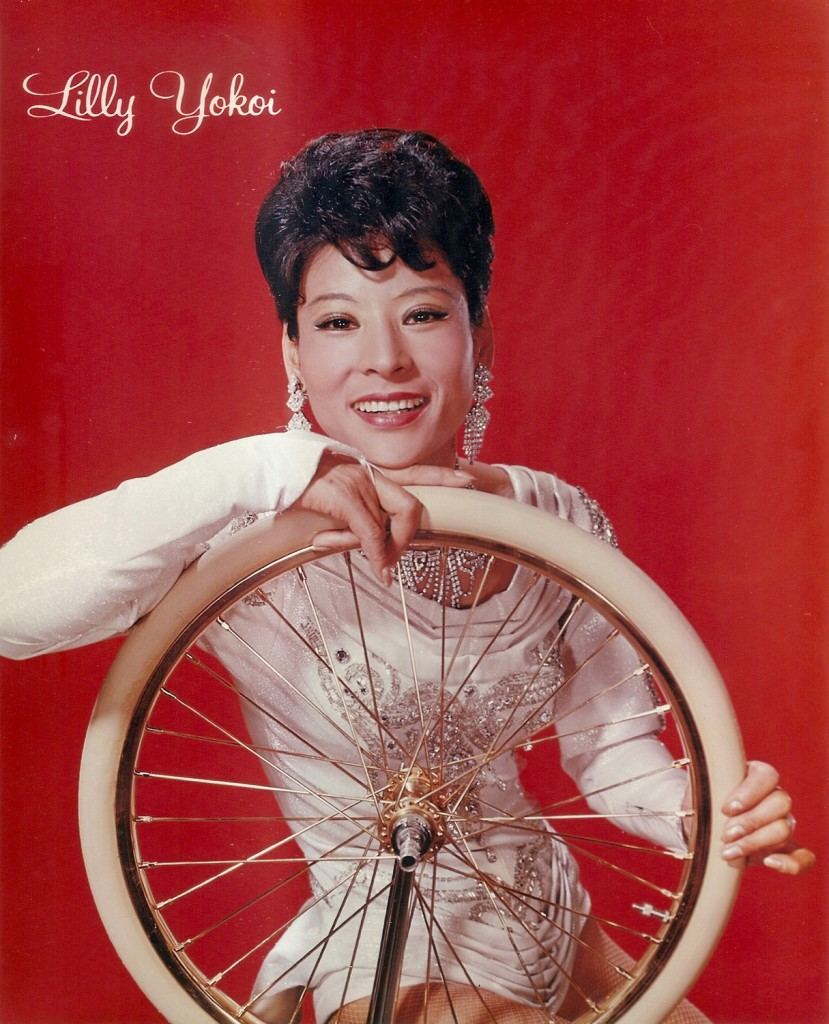 In the 1960s Lilly Yokoi and her Golden Bicycle were pretty regular fixtures on TV.
In high heels and sequins, Lilly would wow the crowds with her look-no-handlebars tricks.
She was of sound circus stock. The Yokoi Sisters, Lilly, Kimi, Mary, and Olga were cycling crazy.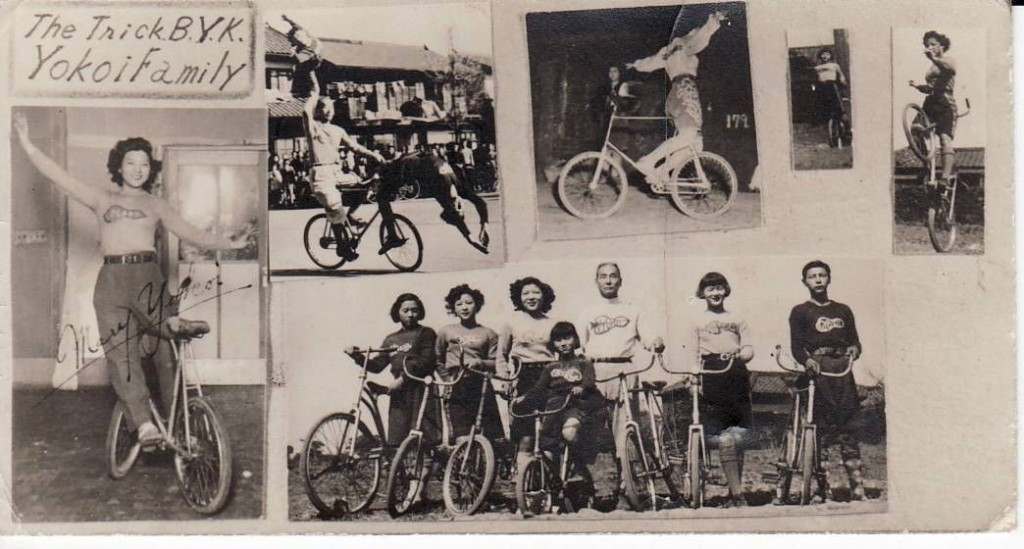 Lilly went solo in 1956.
In 1962, she arrived in the UK, performing for the Bertram Mills Circus at Olympia:
In the 1960s the circus was a Royal occassion.
In the 1960s, the circus was cool and youthful.
This video is of a rehearsal for that 1962 show. The place was packed. Lilly was…
"…easily, say the experts, the greatest trick cyclist in the world"
Circopedia has more on the cycling star:
Lilly Yokoi became one of the highest paid solo performers in the circus and variety world. In his memoirs, Bertram Mills Circus — Its Story, Cyril Mills remembers: "…she was about the highest paid circus artiste in the world and having had to do battle with all the great circuses, I still had to wait two years until she was free."

And he added, "I think she was one of the greatest performers I ever engaged. She was an artiste down to her fingertips, her costumes were magnificent, and she had a smile which was so infectious that her audience was with her in the first minute." Just before her engagement with Bertram Mills Circus in 1962, Lilly had her bicycle gold plated; she became known as "The Ballerina On The Golden Bicycle."
Spotter: Kottke