"I sat there listening to "We Shall Overcome," looking out of the window at the passing Mississippi landscape."
― Anne Moody, Coming of Age in Mississippi: The Classic Autobiography of a Young Black Girl in the Rural South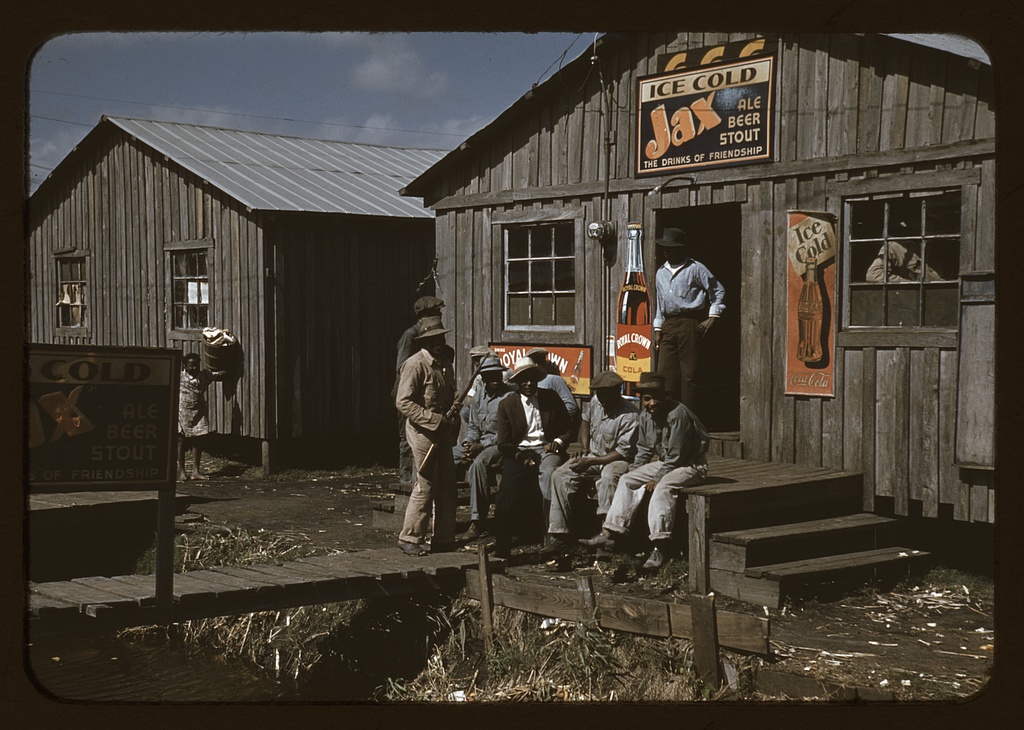 Marion Post (June 7, 1910 – November 24, 1990), later Marion Post Wolcott, worked for the Farm Security Administration during the Great Depression. A native of New Jersey, Wolcott trained at New York's New School, a private and progressive school founded on the ideals of academic freedom and intellectual inquiry, where scholars could "seek an unbiased understanding of the existing order, its genesis, growth and present working". Wolcott trained as a teacher and left the world of well-heeled liberal elites for a teaching job in rural Massachusetts. There she was confronted with the reality of the Depression and brutality of grinding poverty. When the school closed she went to Europe to study with her sister Helen. She met Trude Fleischmann, a Viennese photographer. Wolcott showed Fleischmann some of her photographs and was told to stick to photography.
While in Vienna, Wolcott witnessed Nazi attacks on the Jewish population. Sickened and angered by what they'd seen, the sisters returned to America for their safety. Working once more as a teacher, Wolcott continued to take photographs. At the New York Photo League, the organisation founded in 1936 by Sid Grossman and Sol Libsohn to document social conditions, she met the hymned Ralph Steiner and Paul Strand. They recognised the quality of her work. Steiner showed Wolcott's pictures to Roy Stryker, head of the Farm Security Administration. Stryker hired her immediately.
In October 1939, Wolcott found herself on the Mississippi Delta. She recorded what she saw. And today we can get a taste of what life was like on those people living and working on the cotton plantations. Mississippi is a State with racism built into its bones. Wolcott understood what she saw. But she didn't slip into the narrative of victims and their oppressors. Her photojournalism is not infected by the journalism of attachment. She points and clicks, an observer in a strange land.
The bottomlands of the Mississippi Delta were still 90% undeveloped after the Civil War. Thousands of migrants, both black and white, entered the area for a chance at land ownership. They sold timber while clearing land to raise money for purchases.

During Reconstruction, many freedmen became owners of farms in these areas and by 1900 composed two-thirds of the property owners in the Delta. After white Democrats regained control of the state legislature in the late 19th century, in 1890 they passed a disfranchising constitution, resulting in the exclusion of African Americans from political life until the late 1960s.

Most lost their lands due to disenfranchisement, segregation, financial crises, and an extended decline in cotton prices. By 1920 most were landless sharecroppers and tenant farmers. But in the 1940s, some blacks acquired land under low-interest loans in the New Deal; in 1960 Holmes County still had 800 black farmers, the most of any county in the state.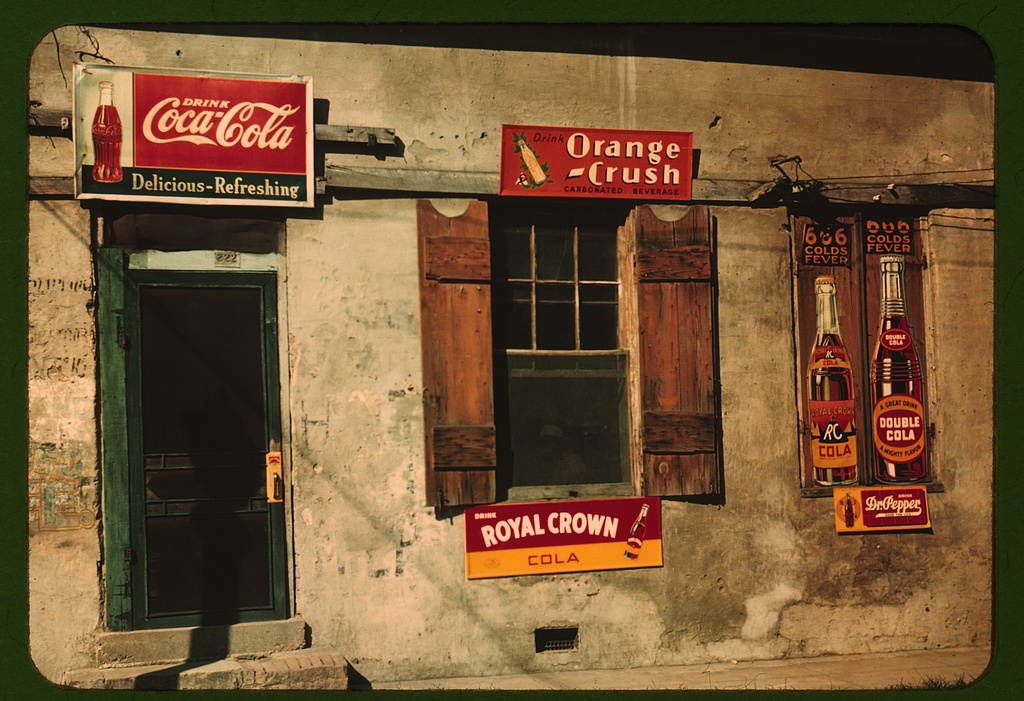 Lead Image: Living quarters and "juke joint" for migratory workers, a slack season. Photograph shows man standing to left with gun. Signs advertise Ice Cold Jax Ale Beer Stout and Ice Cold Coca Cola.