AH, those were the Krays, those halcyon days when a villain was proper villain, a man with a plan who knew people in high places and how to extort money from local trades people with a few weapons wrapped round a good old fashioned "please, "thank you" and "how's your mum?".
Now you can own a slice of the Kray twins' story  by snapping up the famous Bible owned by Ronnie while he and his brother were serving out life sentences for murdering people in black and white. The Bible includes Reggie's three bookmarks picking out "chapters on judgement and damnation".
Keen eyes will note that the Bible is stamped "HMP Wayland, Griston, Norfolk".
Did it ever belong to Kray, or was he only "borrowing it for a bit"?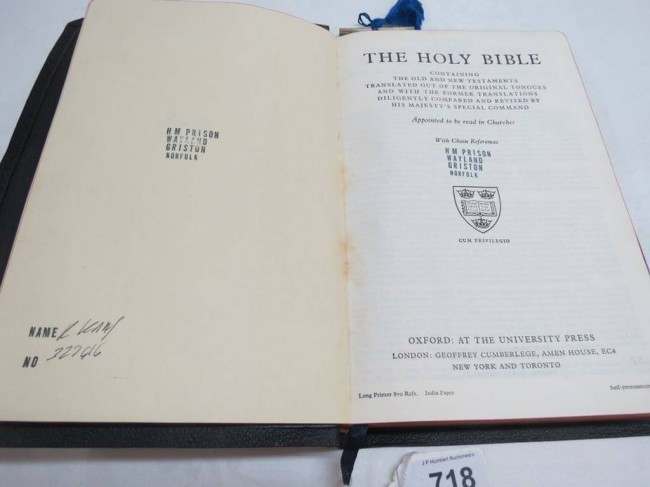 Also, there's the panting the violent and celebrated career prisoner Charles Bronson sent Reggie in jail. It portrays Reggie as a muppet.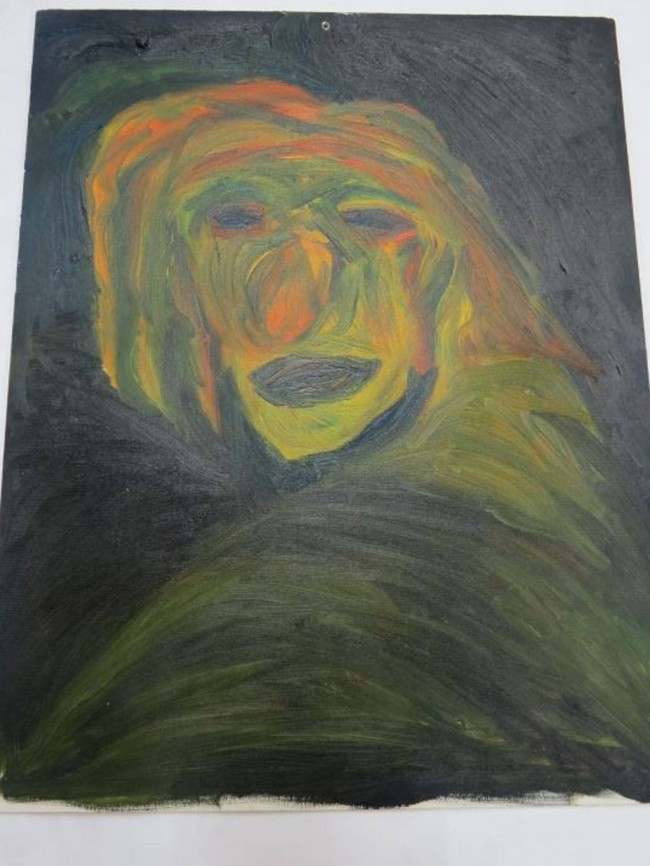 Jonathan Humbert, of auction house JP Humbert's in Northamptonshire, is flogging off someone else's items for a small percentage. It's what Reggie and Ronnie would have wanted. He says:
"So you have on one hand an infamous criminal who thought nothing of using violence to mete out his own punishments, but who here has a copy of the Bible and has apparently picked out these passages on judgement and damnation. It is in some ways the opposite of what you might expect these guys to have in their possession."
No. It's precisely the kind of terrifying thing you'd expect to be owned by the brothers who sought to instil the fear of God in their victims. A shock would be if they collected copies of Blue Jeans magazine with annotations in the margins pointing out where Ronnie thought the writer of the photo story romance had gone wrong.