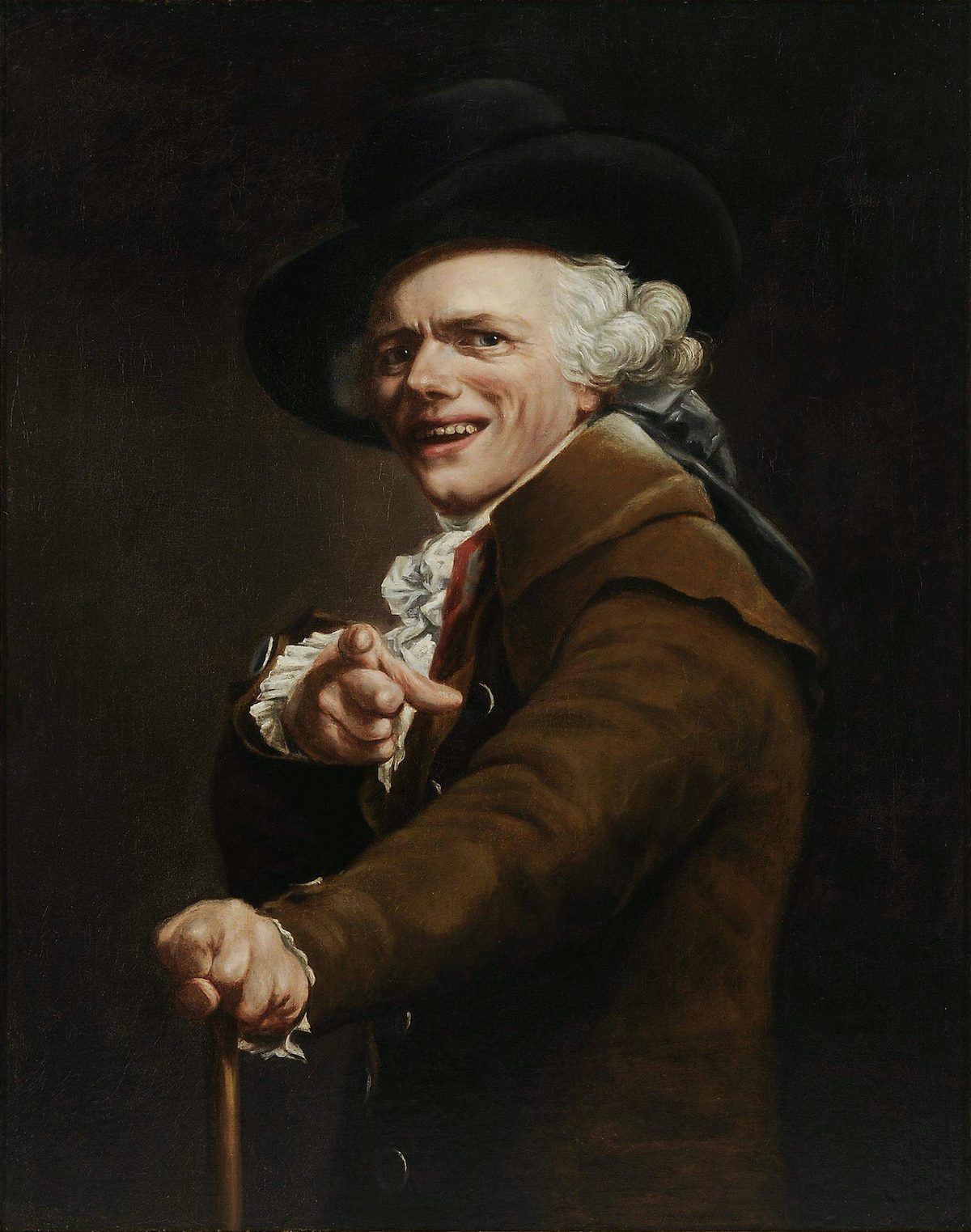 Joseph Ducreux's 'Self-Portrait in the Guise of a Mockingbird' is a Neoclassical oil on canvas painting from 1791. You can see this study of physiognomy and expression at the Musée du Louvre in Paris, and above here.
Fun stuff, no? Ducreux is giving us 'the gun', the sort of expression and hand gesture performed by the character you love to hate or pity in a 1980s teen movie – the one with the jumper worn across their shoulders – or an estate agent.
It's hard to be more interested in an artist than an artist is in themselves. But Ducreux's self-portraits makes us wonder who he was and what he was up to? Why is there so much powder on his jacket?
Ducreux's portraits are memorable because they show us something more than a mere likeness.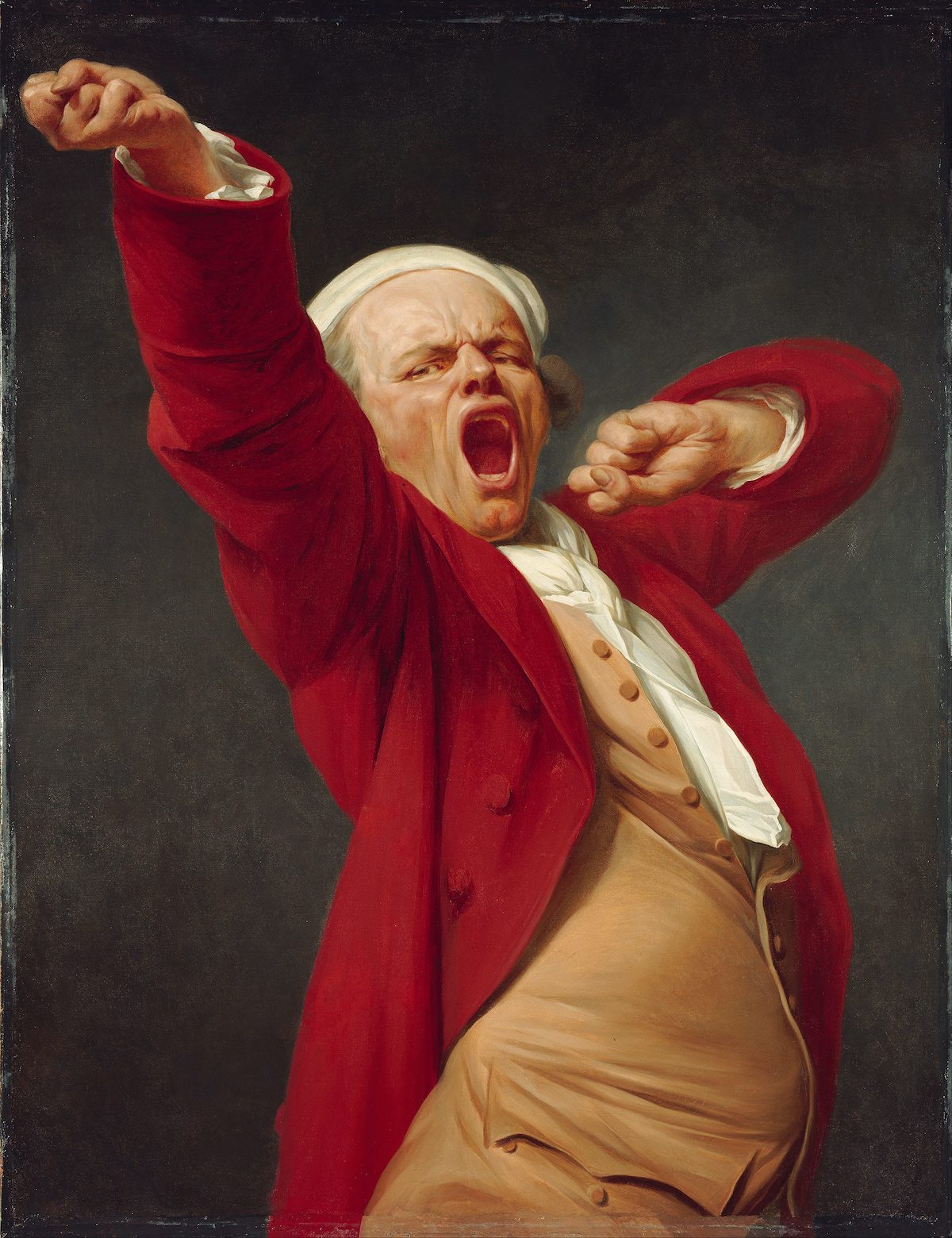 Joseph Ducreux (26 June 1735 – 24 July 1802) was a French aristocrat from the provinces, who, having relocated from Nancy to Paris, in 1769 was sent to Vienna to paint a miniature of hymned cake enthusiast Marie Antoinette (1755–1793). Louis XVI liked what he saw and married Marie a year later. As a reward, the portrait artist was made a baron and given the title premier peintre de la reine (First Painter to the Queen). He drew the last portrait ever made of Louis XVI before the king's execution.
Because of this closeness to the royal family, and more particularly, the queen, Ducreux found himself in an unenviable situation in the years immediately following the start of the French Revolution in 1789. He moved to London, and exhibited at the Royal Academy of Arts. In one show, he included two of his character self-portraits.
In 1793, he was back in Paris, possibly due to his acquaintance with Jacques-Louis David (1748–1825), the foremost artist of the Revolution.
Ducreux moved into an apartment in the Louvre, which was put at his disposal free of charge. And by August 1791, he was once again exhibiting his work in the Salon in Paris, including a self portrait called 'Silence', which featured the artist pressing a finger to his lips.
There are many portraits in art, but it's hard to think of many that capture the joy of painting like these.