These lovely images are from Les etoiles (The Stars), an 1849 book illustrated by French artist Jean-Ignace-Isidore Gérard (1803-1847), known as J.J. Grandville. Grandville told his wife on the day he began these sublime designs: "For too long I have kept my eyes lowered to the earth; now I want to lift them to the heavens."
Les étoiles included his first biography. Published after his death in 1849, it became a memorial to Grandville, and featured a commemorative portrait with his magical, mystical and regal creations adoring him from below.
Nearly all the 15 hand-coloured engraved plates.depicts celestial stars personified as women in mid-19th Century fashion. Below them are earthly scenes. Most are signed by Grandville, who designed them, and Charles Geoffroy, who engraved them.
The book was published in France as Les étoiles – Derniere Feerie avec texte par Mery & Astronomie des Dames par le Cte. Foelix. The writer was the novelist Joseph Méry (1798-1865)
Grandville's reputation as a satirist, cartoonist and illustrator was growing when he received a publisher's commission for his most infamous work Un autre monde (1844), considered his most influential work, profoundly inspirational to the Surrealists.
You can his see all illustrations from that work here, and buy prints and of The Stars and more in the shop.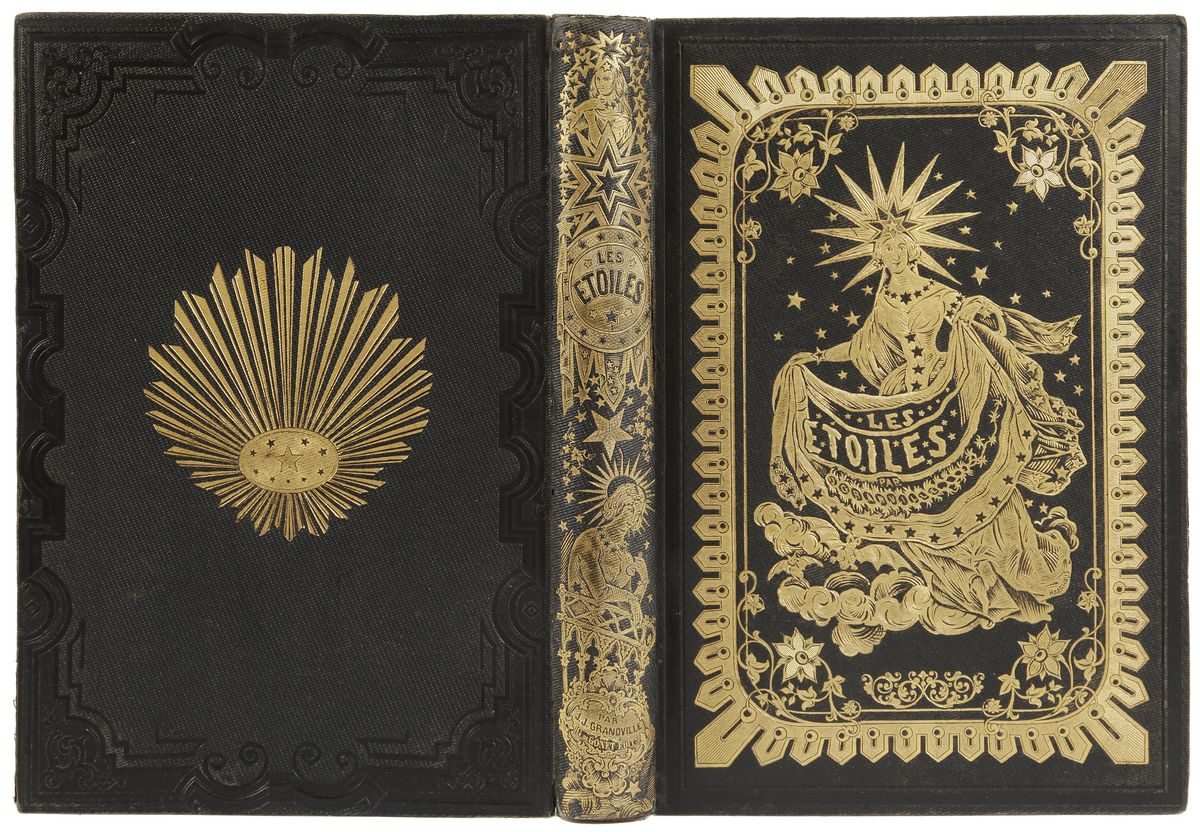 Buy prints and more by the great JJ Grandville in the Flashbak Shop.