PRESIDENT John F. Kennedy was assassinated in Dallas on November 22, 1963. 
Close to the shooting was a man carrying an open umbrella.
Why?
And how was it linked to this man on the left: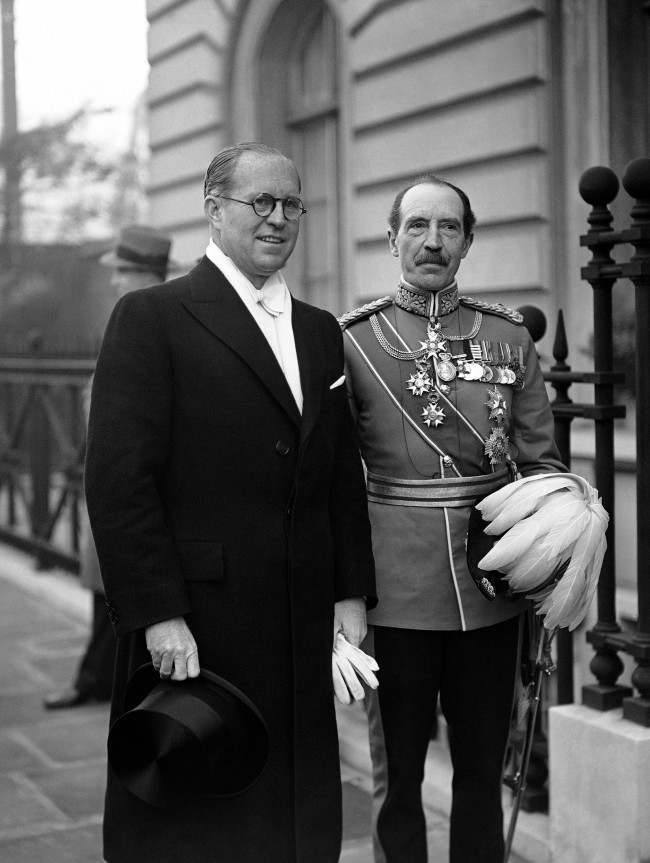 And this man?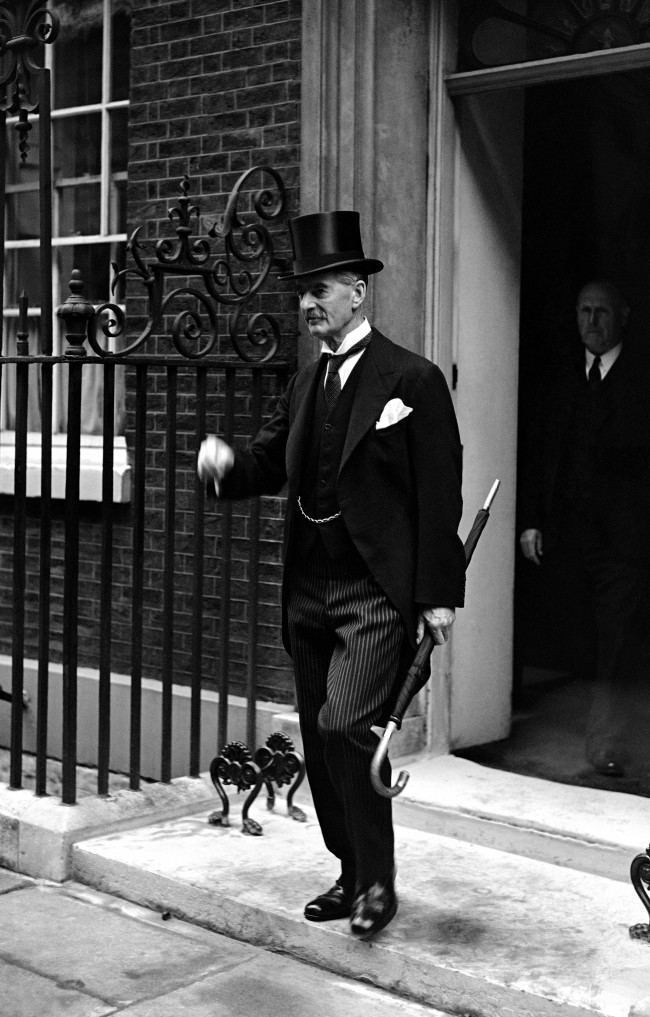 And them: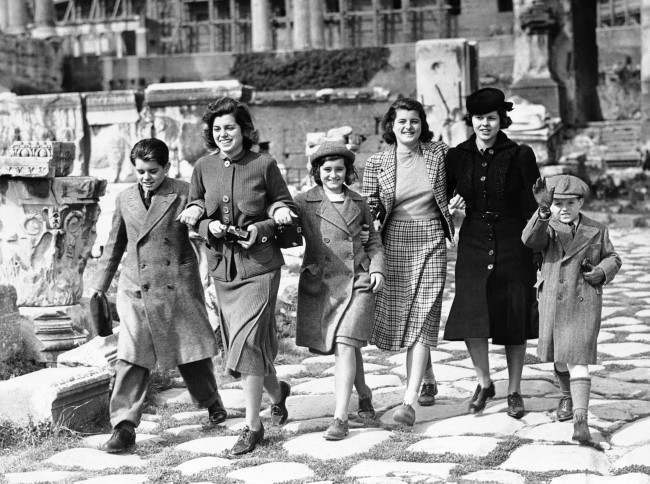 Photo: 1:  Joseph Kennedy, the new United States Ambassador to the Court of St. James, who arrived in London and has already had an audience with his majesty, the King at Buckingham Palace, when he presented his credentials of office. Kennedy has already been working hard at his desk and the presentation of his credentials does not mean that he only officially begins work. Sir Sydney Clive, Marshal of the Diplomatic Corps, right, and the new U.S. Ambassador to the court of St. James, Joseph Kennedy, after the audience with the King in London, on March 8, 1938. 
Photo 2:  Wearing formal dress, Prime Minister Neville Chamberlain leaves No. 10, Downing Street, in London, on August 24, 1939, to attend the Privy Council meeting called by the King at Buckingham Palace. 
Photo 3: Here are the children of Joseph Kennedy, American Ambassador to the court of St. James, who with their parents attended the coronation of Pope Pius XII in Rome, Italy in 1939. The youngsters have been filling up their days with unescorted explorations of the eternal city. Here they are amid the ruins of the forum (L to R); Bobby, Eunice, Jean, Patricia, Rosemary and Teddy.