"Cities are built to kill people"
– Charles Bukowski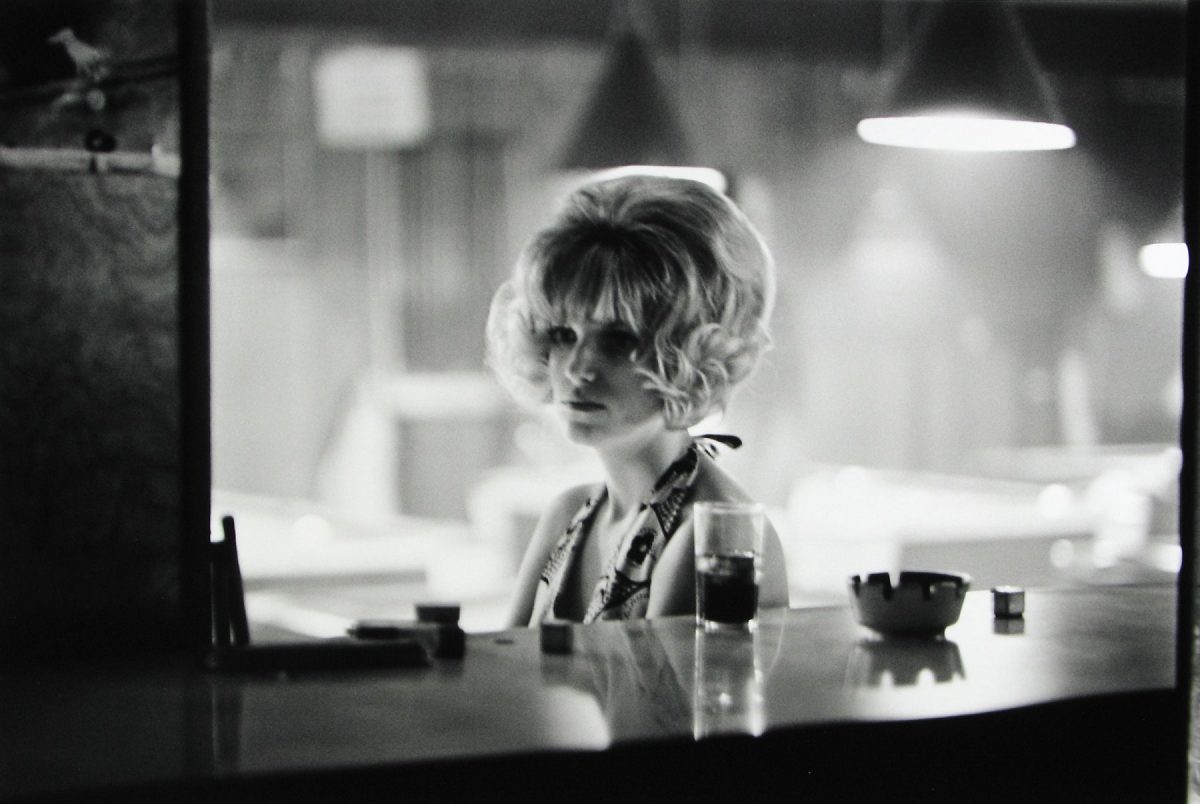 During his long career, photographer Jerry Berndt documented the "poor, dying, and dead in Haiti and Rwanda," writes Bryan Marquard at the Boston Globe. But Berndt is perhaps best remembered for his photography of the U.S. at the end of the 1960s—specifically an area of Boston known as "The Combat Zone." Commissioned by Harvard University in 1967 and taken through 1970, the series "lent permanence to people and places many scarcely noticed, if they saw them at all. By pushing aside barriers that were invisible, yet very real, [Berndt] preserved a part of Boston history now gone."
What Berndt revealed, of course, has not gone. It has only been displaced into other parts of the city, and other cities and towns around the country. "Racism, poverty, protests," Archyde points out, Berndt's photographs "document the misery of America and are extremely topical." They are reminiscent, in their artful unsentimentality, of Edward Hopper's paintings, infamous for seeming to capture a very specific kind of urban loneliness in another time when economic despair haunted unseen street corners, late-night diners, bars, and hotels.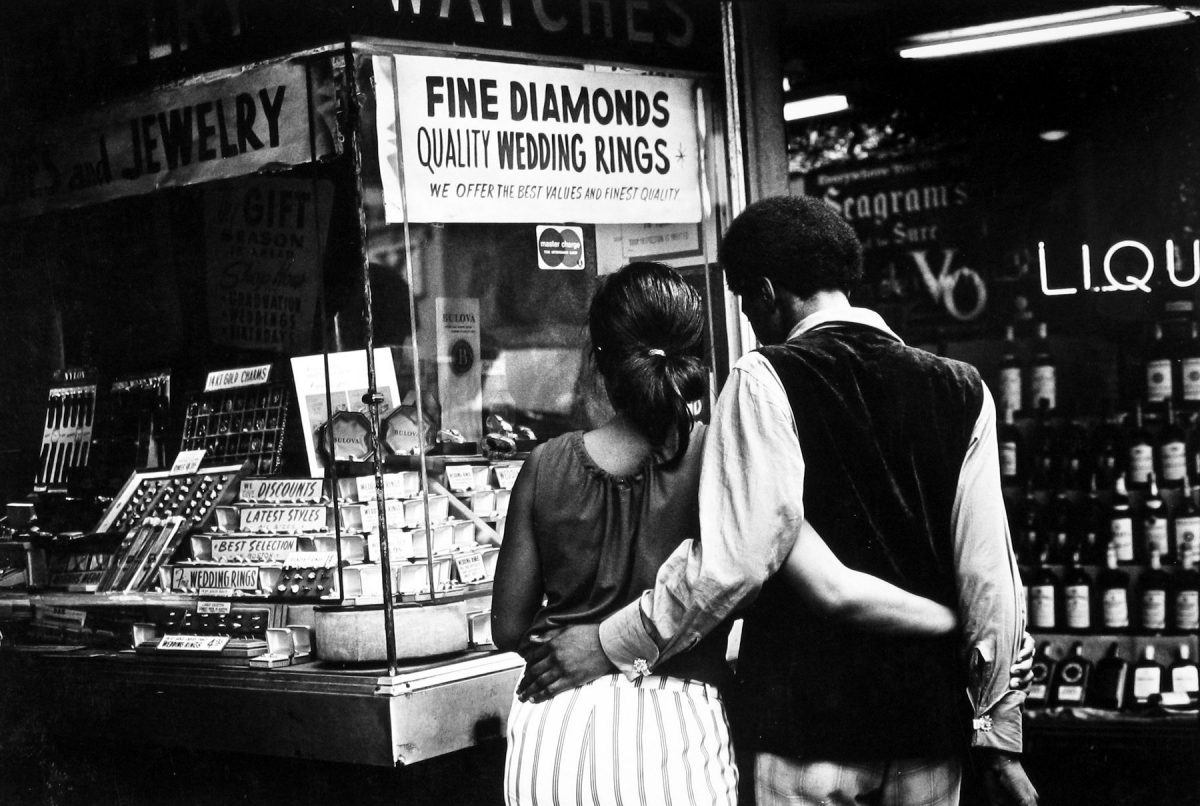 "Berndt's gaze identifies with the losers in the system and revels in the subtle tensions that reigned between women, men, white, black, aggressors and victims," American Suburb X notes. Only 24 years old at the time, he mostly worked at night, when the denizens of the neighborhood were most active. Prostitutes, pimps, the disaffected and disgusted. He covered protests and counter protests, and, like Charles Bukowski with a camera, covered people in an environment in which he was himself perfectly at home.
"When he started doing photography of people in bars alone," said his wife Marie-Pascale Lescot after Berndt passed away in 2013, "it was like he was photographing himself." Bukowski also began chronicling the invisible, everyday loneliness, suffering, and abuse all around him in 1967 Los Angeles in his "Notes of a Dirty Old Man" column. Like the writer, Berndt engaged his subjects with little attempt at detachment. "He was also a very wounded man," says Lescot, "and that is very much in his work. There was a commonality between his wounds and fragility and what he was trying to grab and see."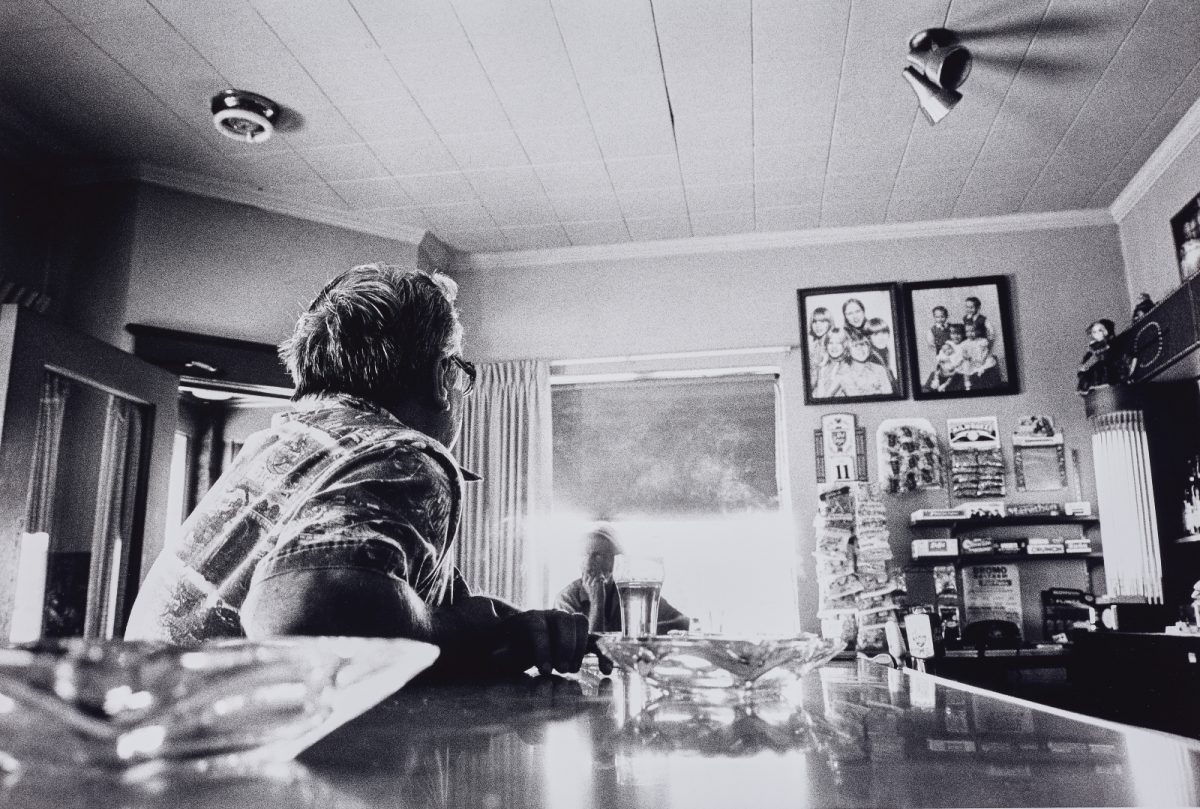 Berndt was a mostly self-taught photographer who grew up working in factories and drinking alone in Milwaukee. Talked into going to college, he didn't adapt well to academic life but found photography and transcended what he calls his "destiny in life" in an interview for Streetwise: Masters of 60s Photography, "to be a factory worker" and no more. Always conscious of the many paths not taken in his own life, he was attuned to the alienation and "ironically broken beauty" he encountered all around him, Monovisions writes.
Until the 1980s, Berndt consistently followed political conflict and systematically portrayed the spectrum of American people and urban landscapes, from the middle and working classes to the residents of America's often ignored ghettos. With series on the anti-Vietnam movement in the late 1960s, which he personally participated in, and on homelessness in America in the early 1980s, he dealt with issues that examine a country's unresolved conflicts. Unpretentious and precise, he photographed scenes of everyday life in America that subtly reflect conflicts: shopping centers, diners, parking lots, and cars as well as beauty pageants and parades.