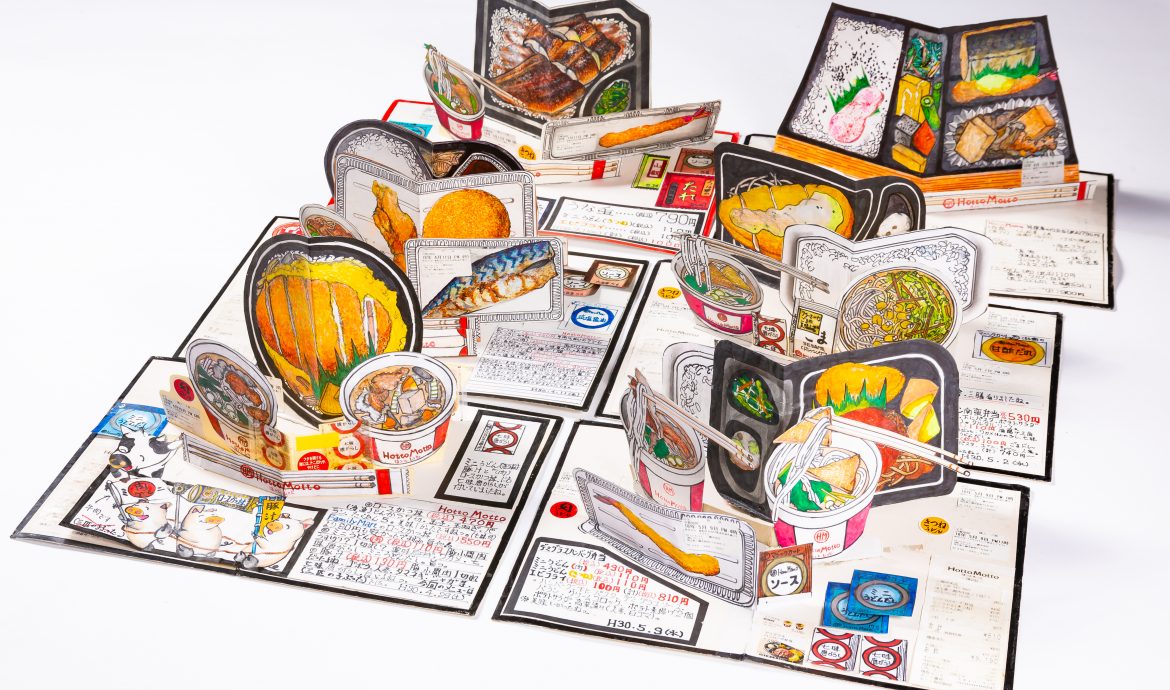 It helps, of course, that to Western observers a lot of Japanese food looks like a kitchen Jenga. Drawing it should be easy, an act of diligence over style and substance. So when Itsuo Kobayashi (born in Morishita, Koto-ku, Tokyo on April 27, 1962) set out in the 1980s to draw an image of every meal he needed only a ruler for all the straight edges and a brown crayon for the tuna. But of course he didn't because Japanese food is elegant in its preparation, presentation and eating. There are rules. When you've borrowed and buffed so much form other cultures, the routines and dogma help to make the resulting curry your own. An example: did you know that Leaving your Chinese-designed chopsticks crossed in the rice bowl is a symbol of death. It all matters. In 2013, United Nation's cultural organisation added traditional Japanese food to its Intangible Cultural Heritage list.
Kobayashi's big challenge begins to look all the bigger – the more so when he began constructing his menus into pop-ups, adding the name, price, and ingredients of the dish.
"The Japanese outsider artist and professional cook first began keeping food diaries as a teenager," says Sarah Cascon. "In his 20s, he began adding illustrations of the dishes he made at work, and those he ate while dining out." At age 46, a "debilitating neurological disorder made it difficult for him to walk, leaving him largely confined to his home". The disease forced him to leave his job as a chef in a Soba restaurant in a supply center for school meals in Saitama. At home, Kobayashi intensified his food diaries.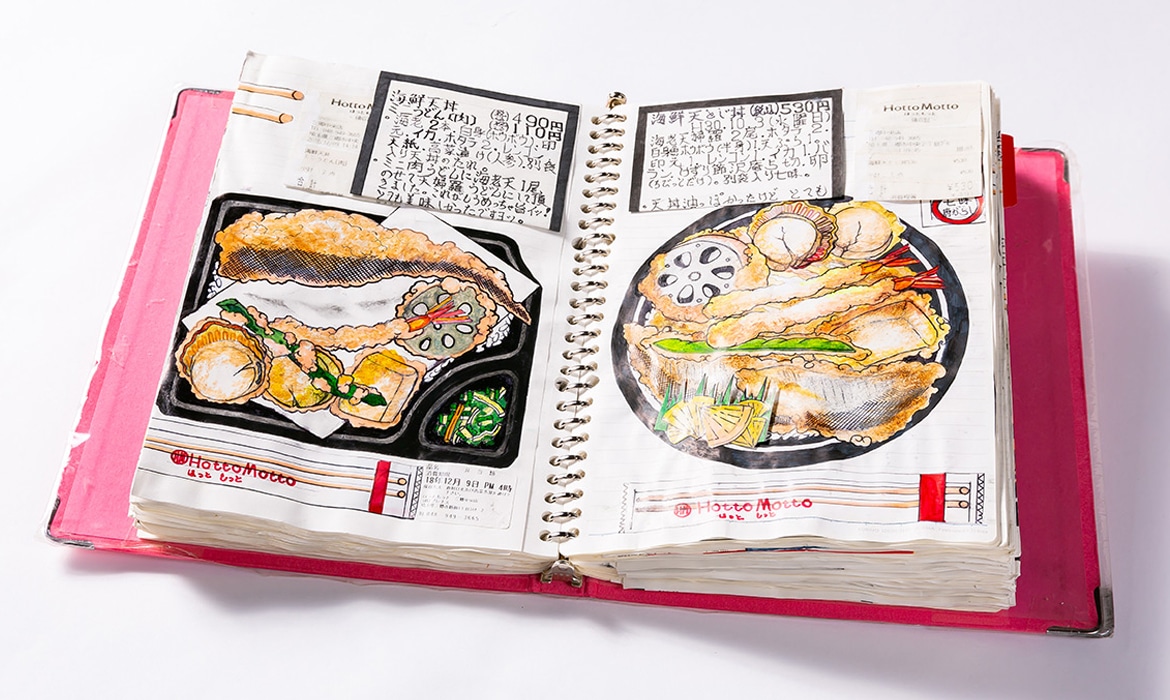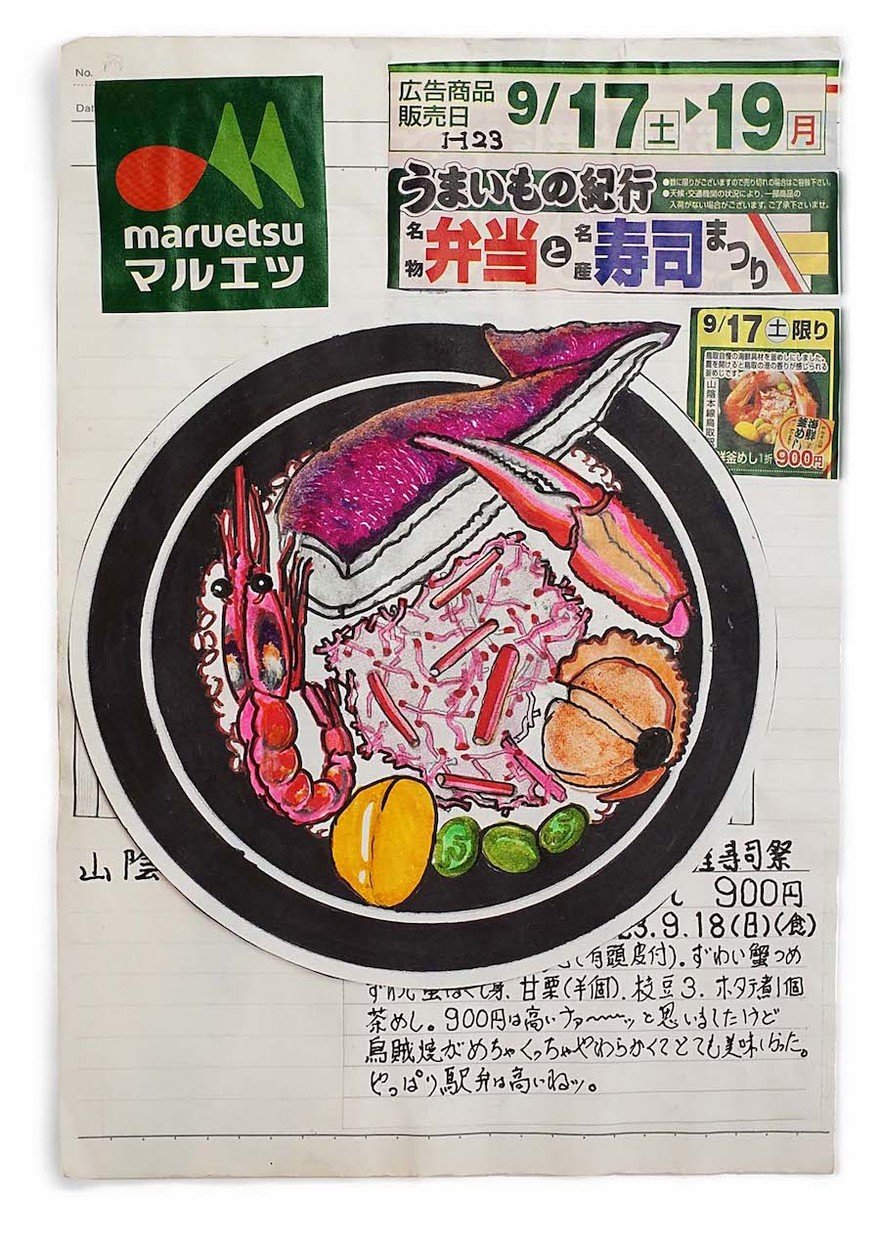 N. Kushino, of the Kushino Terrace gallery in Fukuyama, Japan, represents Kobayashi. He tells Colossal that the artist begins each work by writing detailed scripts of what he eats before creating his illustrations:
What stands out is that all of these drawings feature an overhead perspective so that all of the ingredients of the food Kobayashi depicts can be seen. Furthermore, in the blank spaces in his compositions, the artist writes the names and prices of, and his opinions about the food and the ingredients he portrays. He adds positive descriptive words about his subjects, such as "delicious," so that he may provoke good memories when he later looks at the drawings.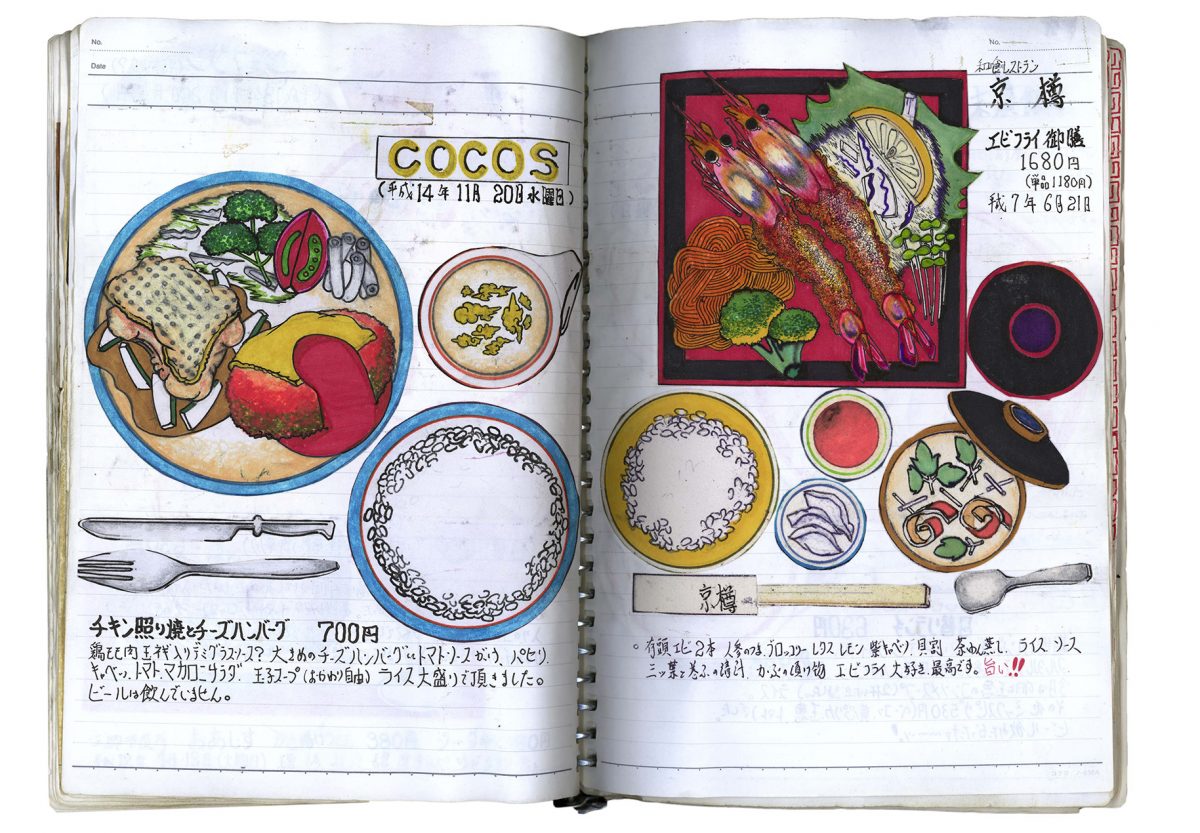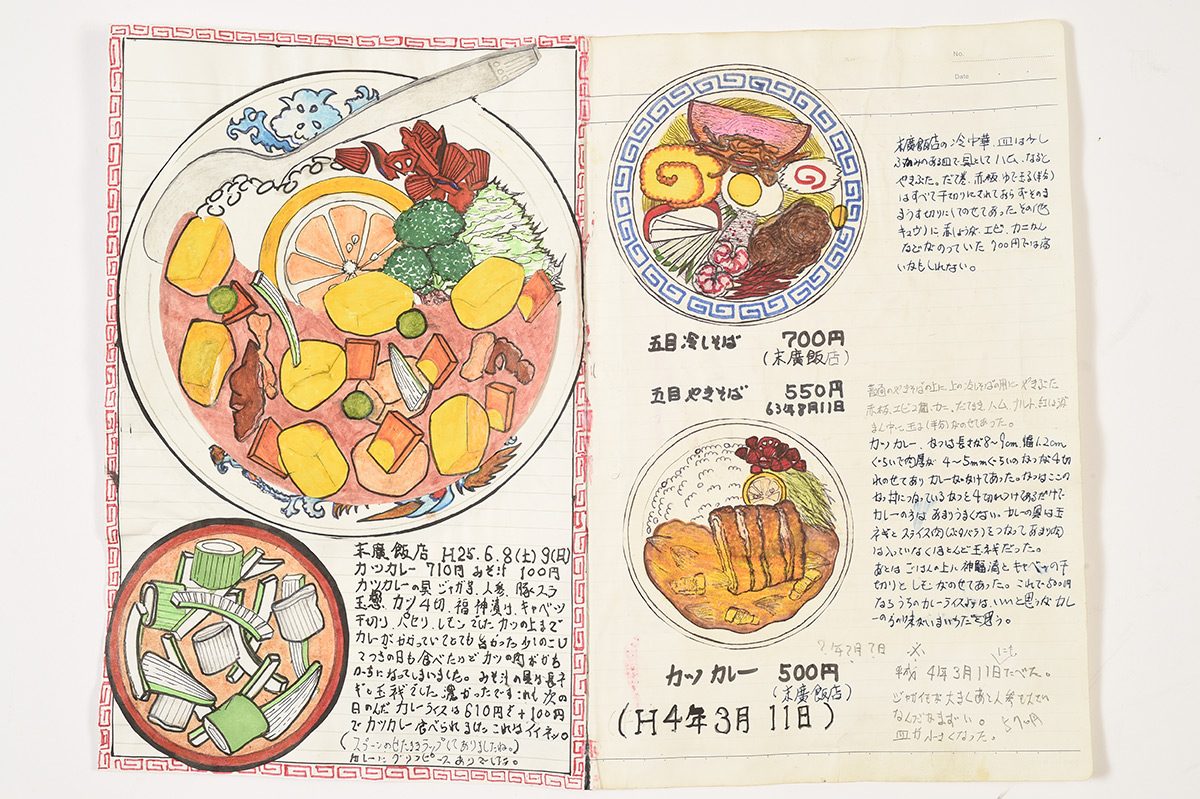 "I've loved drawing since I was in elementary school, and I was in the art club until the beginning of my first year of middle school and high school…When I quit the art club and worked part-time as a waiter at a coffee shop in my neighborhood, I liked eating, so I started thinking "I like this kind of eating and drinking job", so I went to a cooking school called Goto Gakuen in Ikebukuro. I went to work as a cook at a soba restaurant in the city.

"I worked for 18 years from 20 to 38 years old. I had a dream of "I want to do my best from the delivery service and have my own store someday". But I lost my energy on the way. The soba shop also closed. After that, I spent two years in the nutrition section of a neighborhood nursing home and five years at Misato Junshin General Hospital.

"In my early twenties, no matter where I went to eat, I said, "Oh, it was delicious, goodbye. Yes, it was delicious, goodbye." As I was eating, I thought, "I should draw and leave it," so I started drawing from a small picture, and I'm still drawing. When I watch TV, I think that what people are eating "looks delicious", but I don't draw pictures. Only what I ate myself."

– Itsuo Kobayashi to Note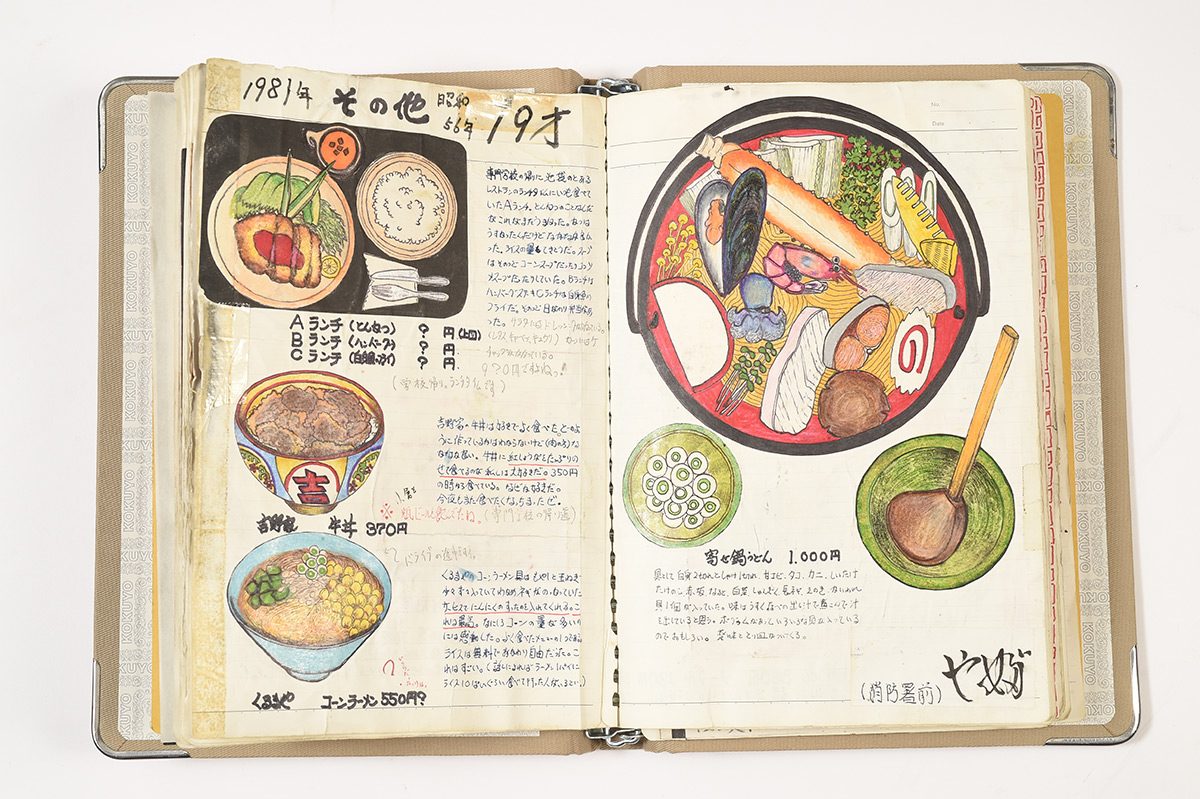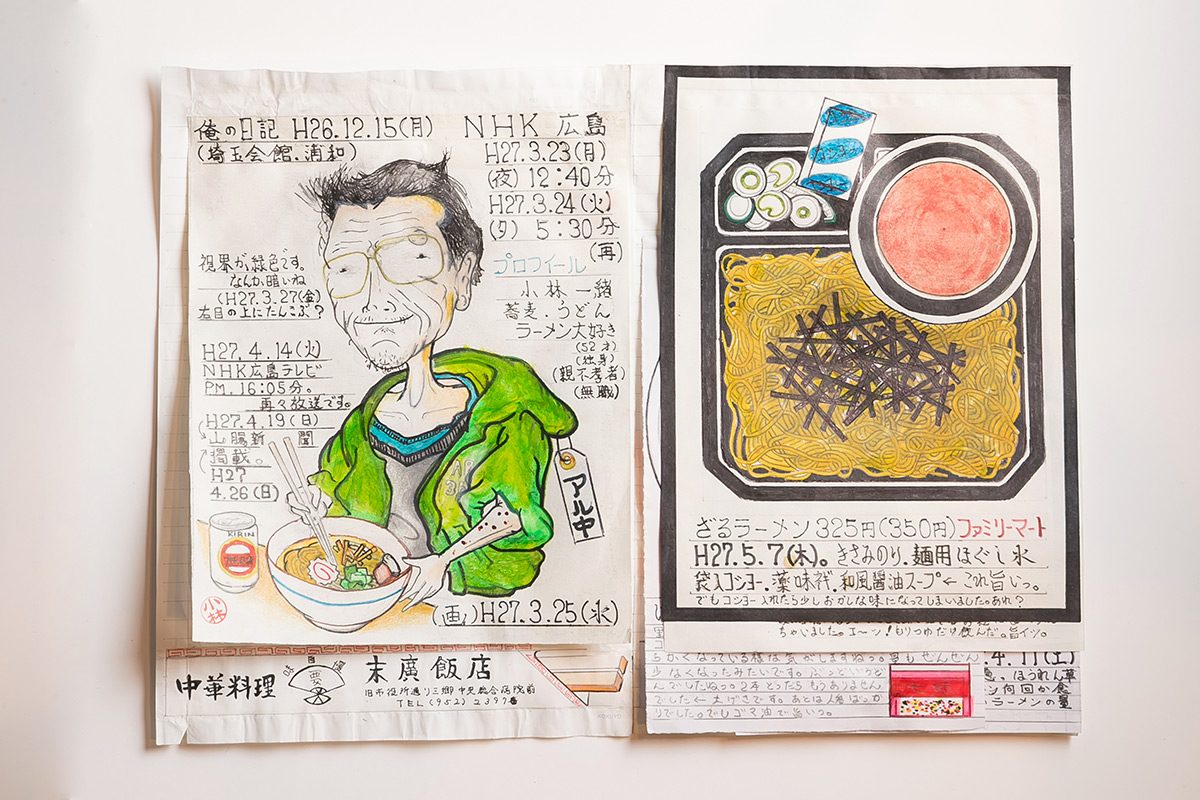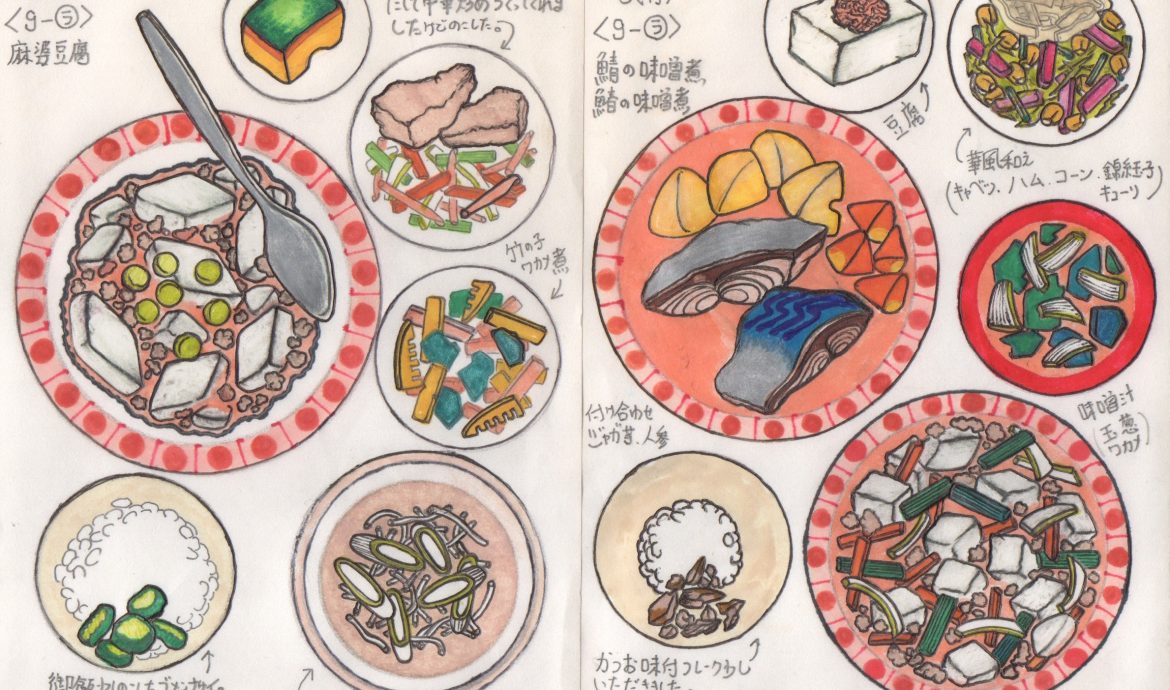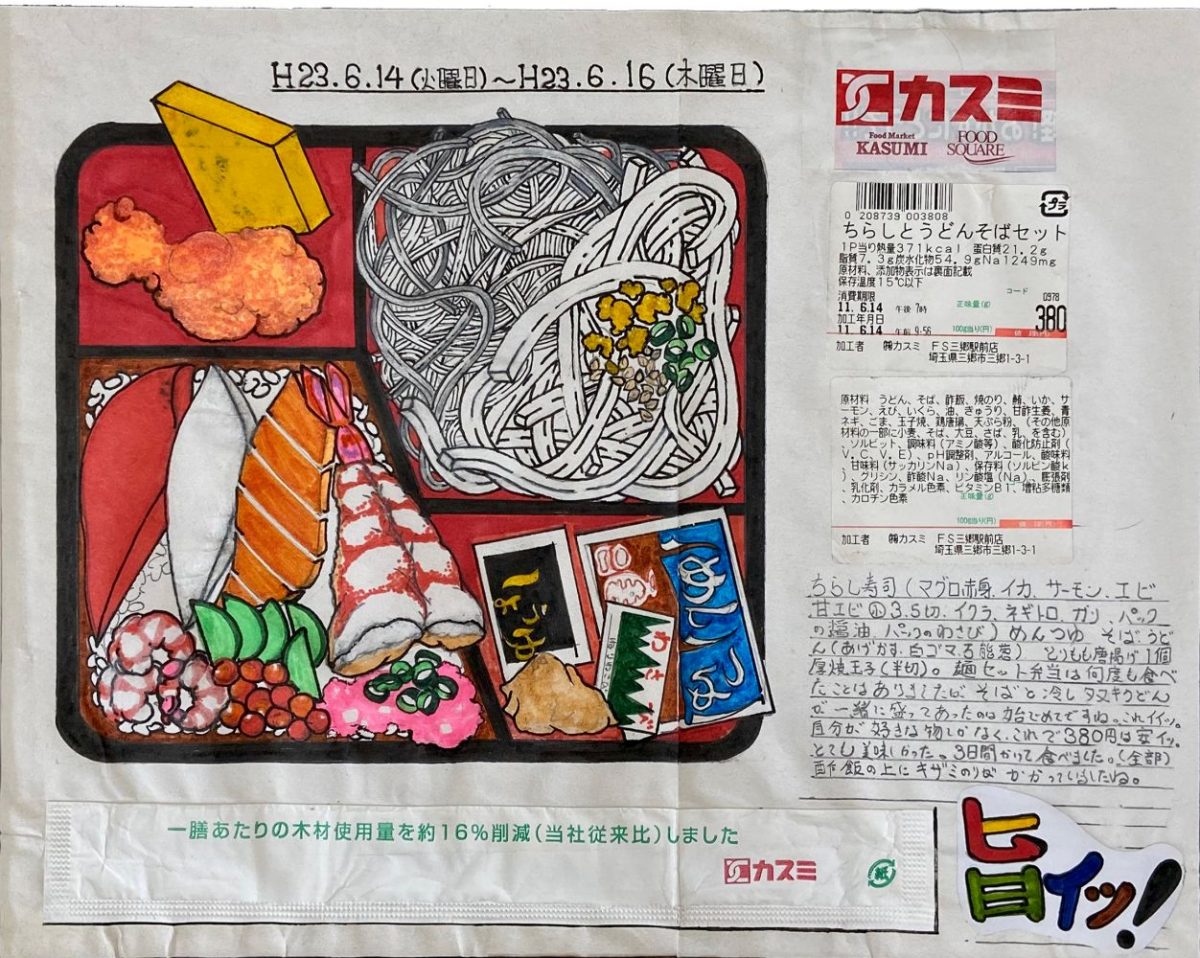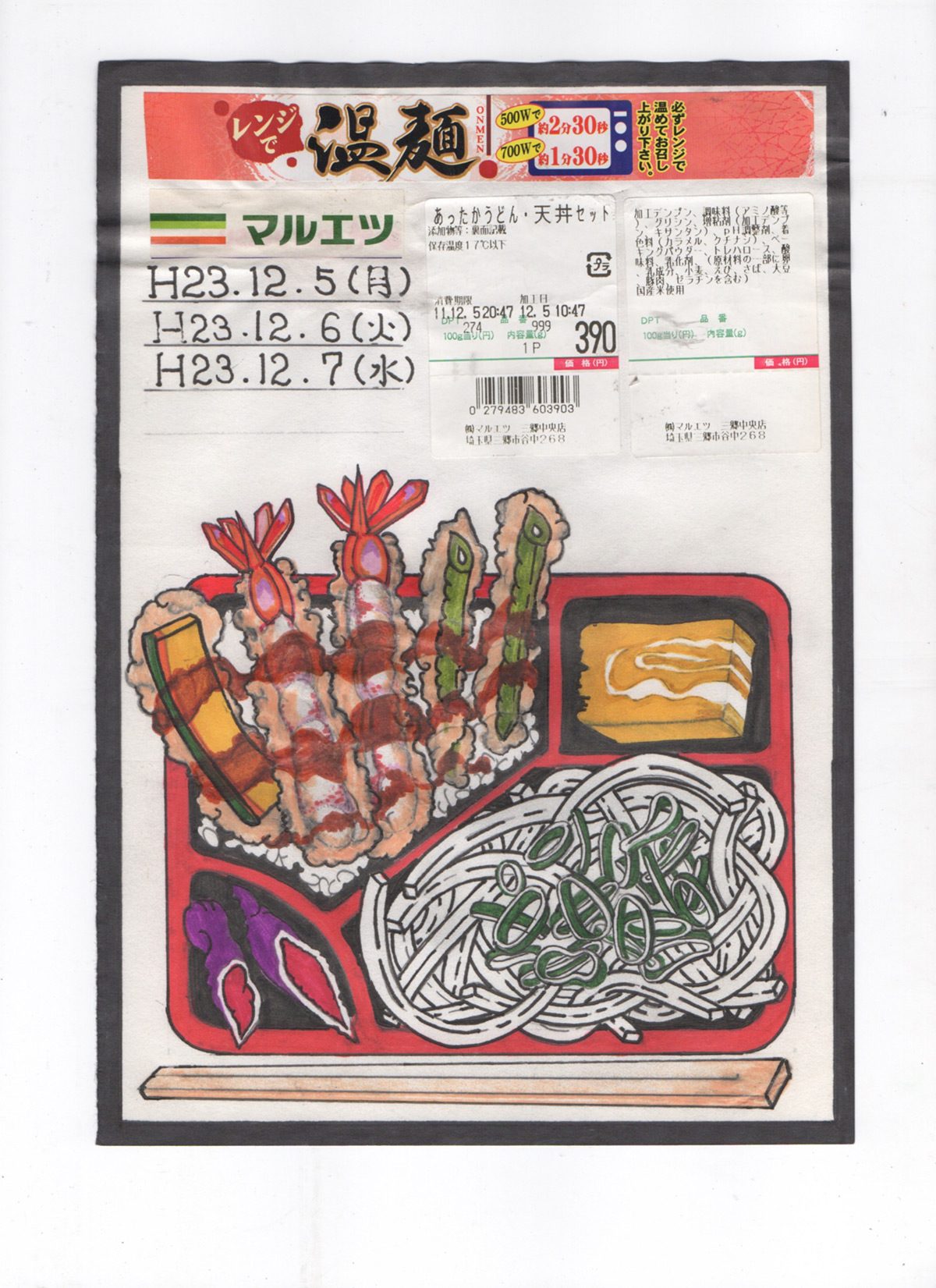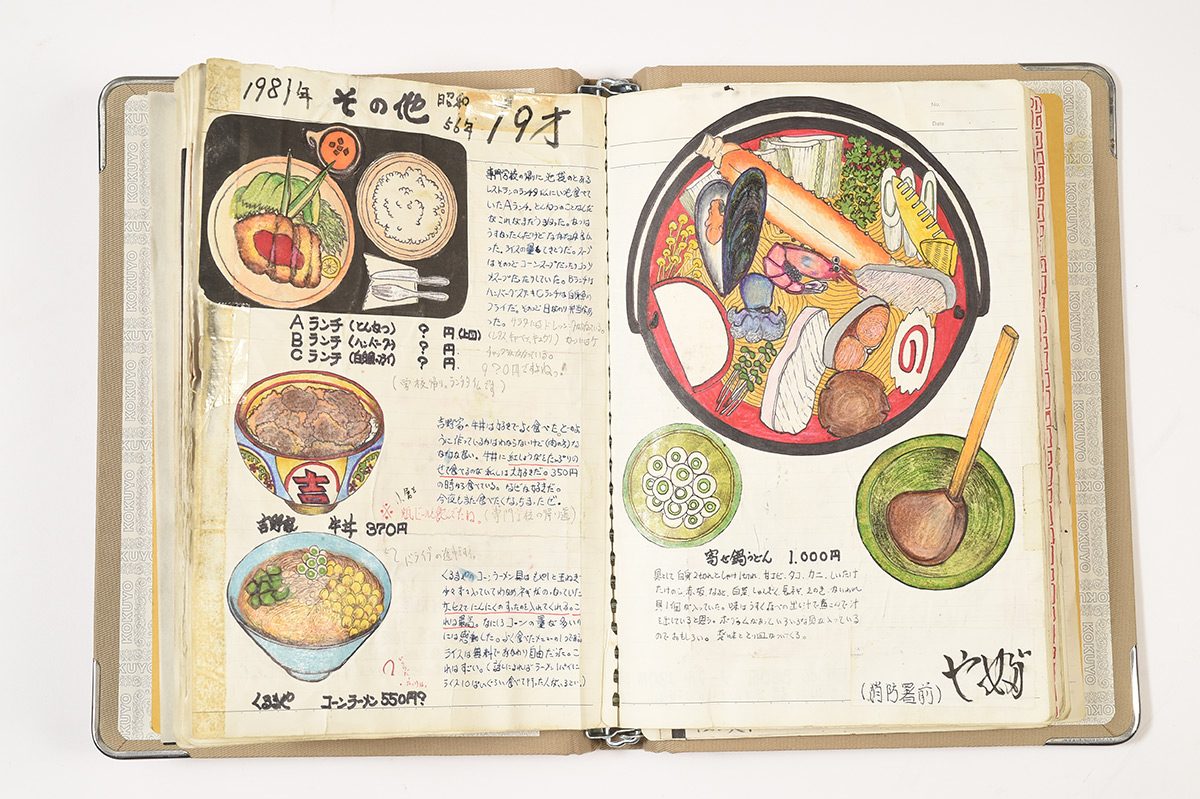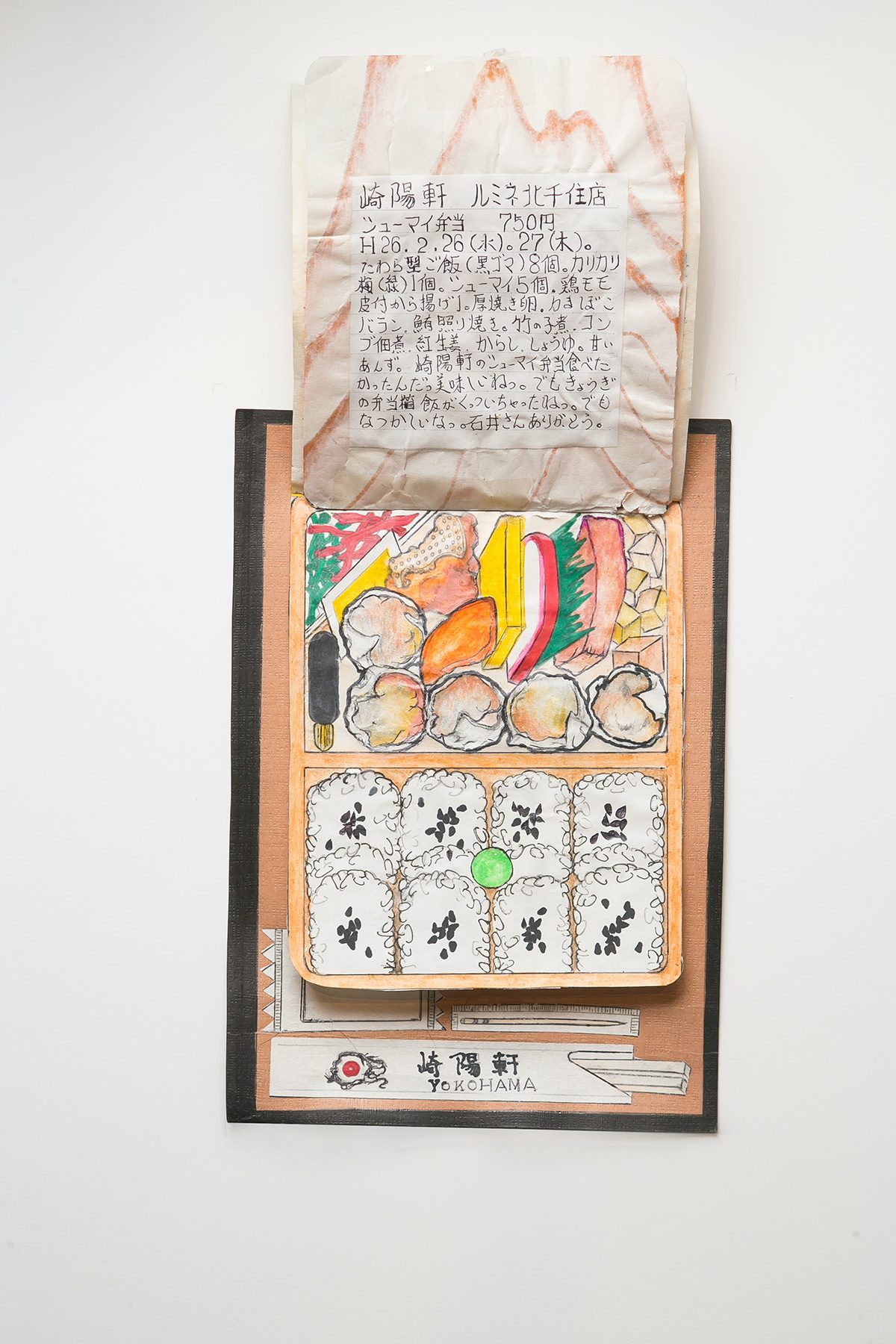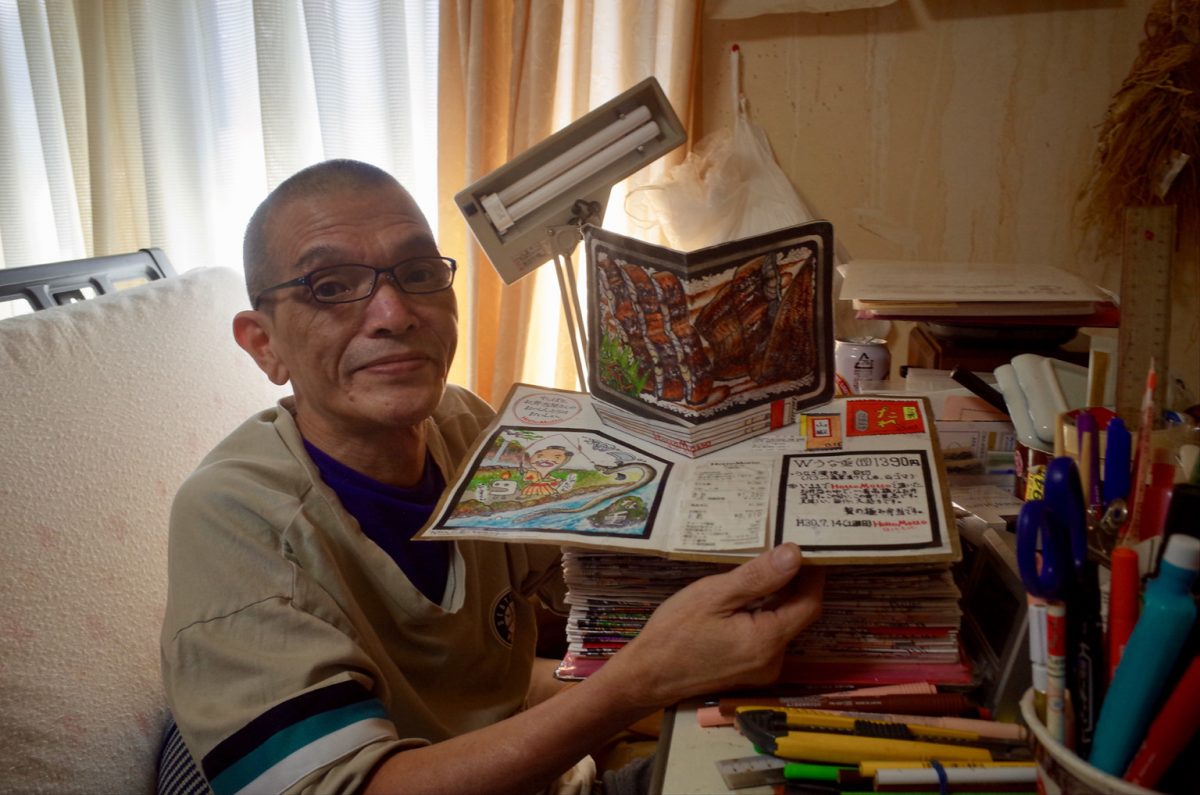 Via, Outsider Art Artnet