Jakob Tuggener (1904-1988) published Fabrik (Factory) in 1943, when factories in 'neutral' Switzerland were producing weapons for the armies of Europe. Tuggener's photos reveal his fascination with machinery and humanity's relationship with it. You can almost hear the din of the looms, lathes, furnaces, typewriters and turbines as mankind produces killing machines.
A trained draftsman from his time at Maag Zahnräder AG in Zurich, Jakob Tuggner also worked for the company's design department. Photographer Gustav Maag soon after introduced him to photography. The crisis in the late 1920s, led to Tuggener's unemployment. But from adversity came opportunity, and Tuggener enrolled to study art at the Reimannschule in Berlin. There he learnt about poster design, typography and film. In 1932, he returned to Switzerland, finding work at the Maschinenfabrik Oerlikon (MFO) and its in-house newspaper Der Gleichrichter (The Rectifier). He was detailed to take portraits of "the MFO family" and photograph everyday moments in the factory.
In 1943, his self-published photo book Fabrik (72 photographs) was not a hit. Undaunted, Tuggner produced two more photo books: Schwarzes Eisen (Black Iron) (1950) and Die Maschinenzeit (The Machine Time) (1952). All are now highly prized.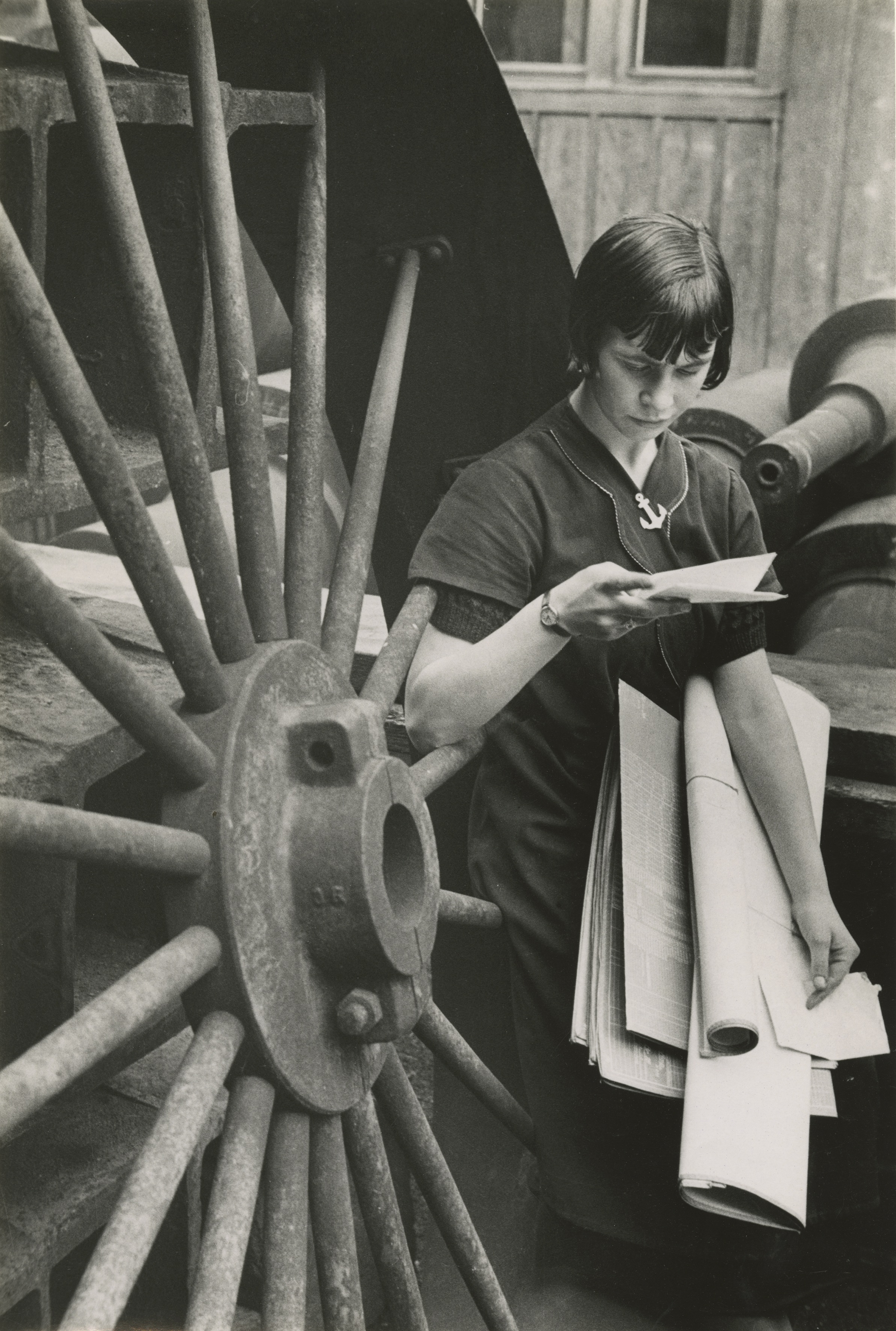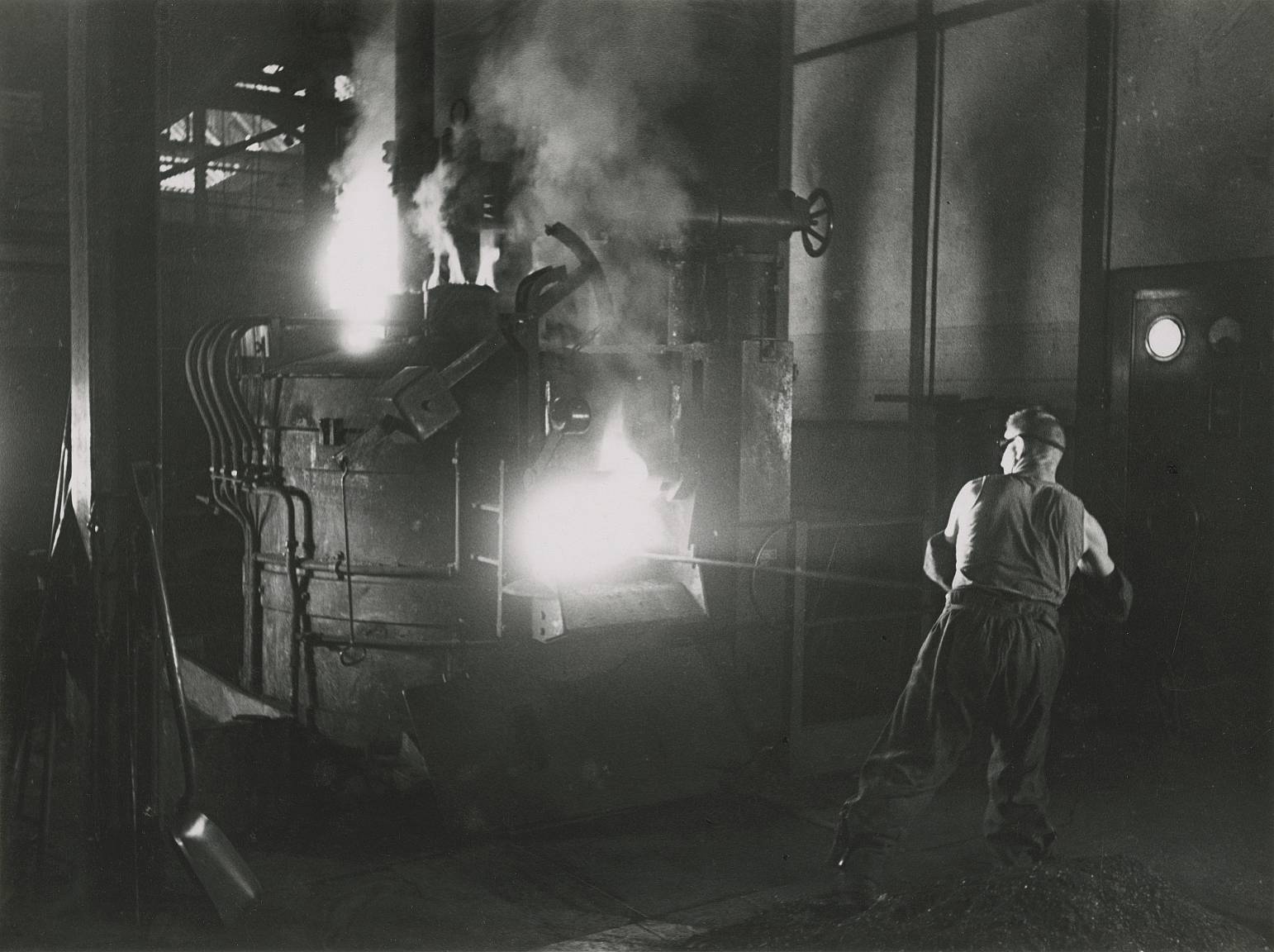 Via: ArtBlart; Fabrik 1933–1953 at MAST Foundation. But the book here.