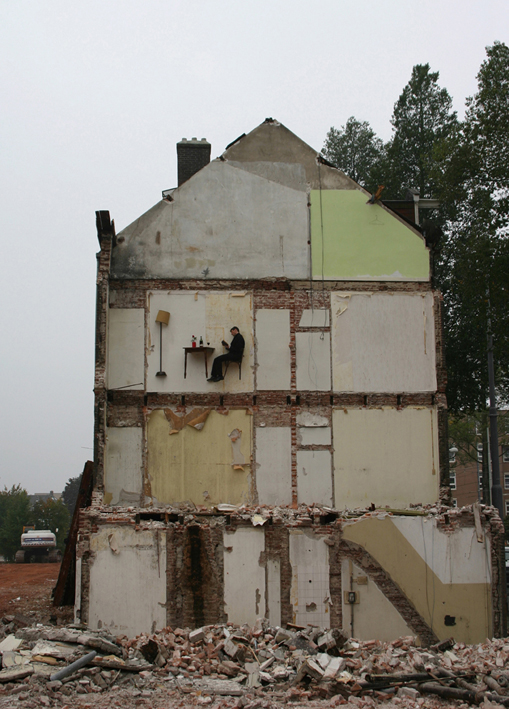 French artist Thierry Mandon lives inside out in the remains of old buildings – not so much ruins, rather those bifurcated structures, where one part remains standing as the other lies in lumps of stone and cement. It's those exposed ghost rooms, where you can see the shadow of grandma's mirror and Welsh dresser etched into the anaglypta and paint by years of sunlight. In 'Tableau Vivant' (above), Mandon's chilling at the dinner table, book in hand, glass of wine and posey of blooms on the table.
"These works were at their creation performances in the public space, which I presented thereafter in the form of photographs and videos," he tells us.
Consciously both comedic and tragic, Thierry Mandon says he searches for "a poetic look at the world". His work gives the "impression that time has frozen and space reversed". And he likes to see your reactions. "During the performances, the passers-by were very surprised, not knowing very well if what they were seeing was real. These situations led the spectators to question what is an artistic performance."
Modern performance art can be dull. It used to shock. Now too often it just fills a nice room at a big museum between the prized exhibit and the gift shop. In the 1970s, Christopher Lee Burden (April 11, 1946 – May 10, 2015) was known for arranging for a friend to shoot him in the arm with a small-caliber rifle (Shoot!) and laying face up on a Volkswagen Beetle as nails were hammered were into both of his hands, as if he were being crucified on the car (Trans-Fixed). Vito Acconci (January 24, 1940 – April 27, 2017) lay hidden underneath a ramp at the Sonnabend Gallery in Paris, masturbating while giving full throat to his fantasies about the visitors walking above him (Seedbed).
Here's Mandon having fun, and inviting you to join in. And there's the added wonder at how he managed to get up there, stay up there and get down. Maybe he'll nod off, roll out of bed and be remembered as a stain on the pavement? And that's what makes it work – the mix of getting on with your life as you teeter on the precipice.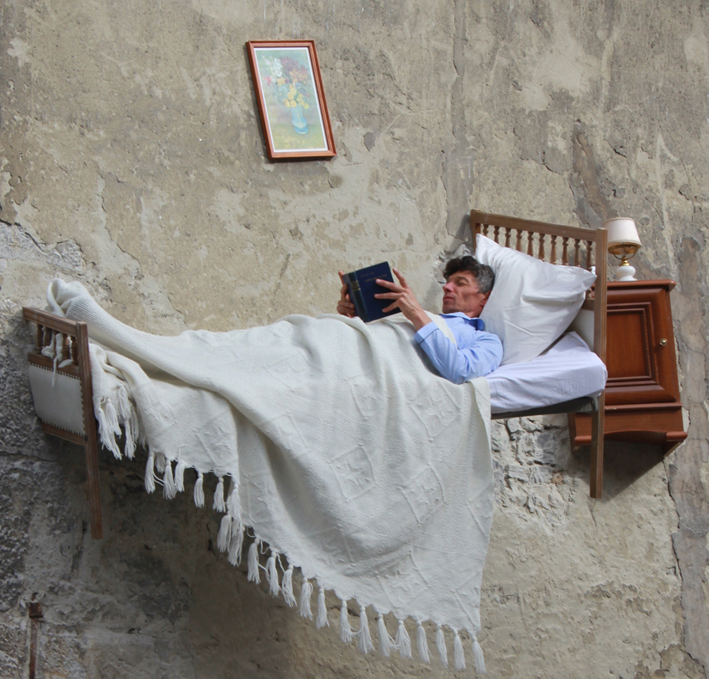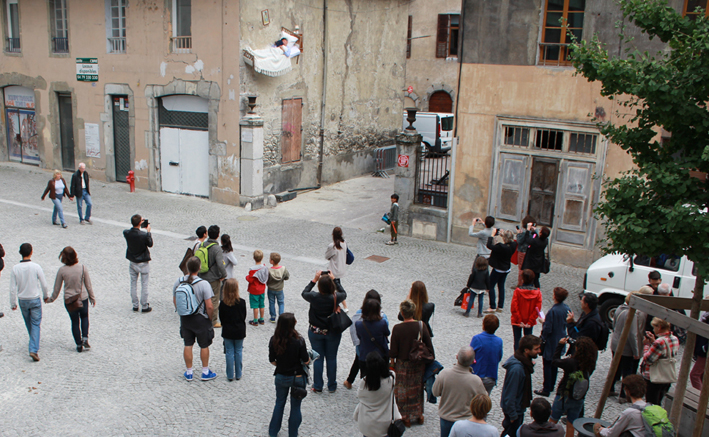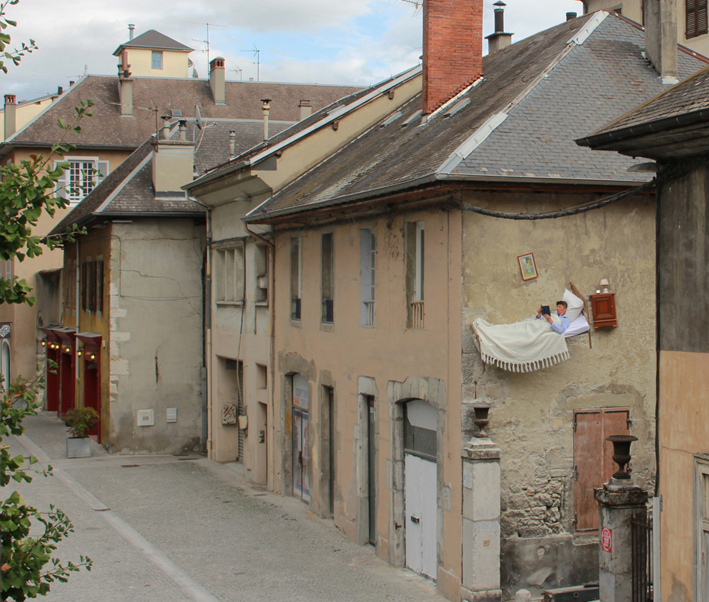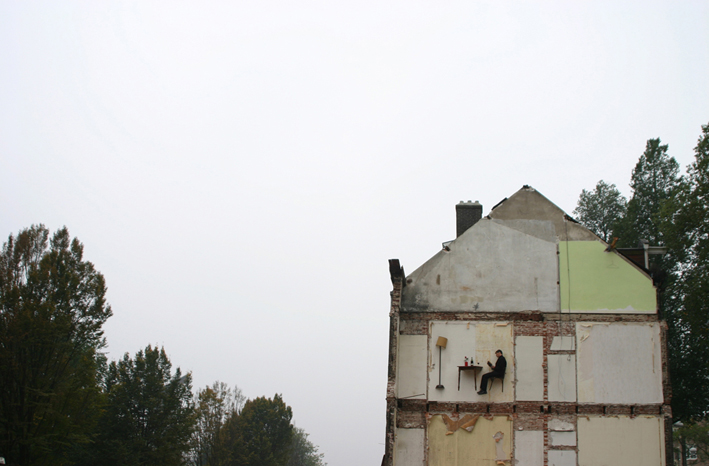 Via: Thierry Mandon Collossal