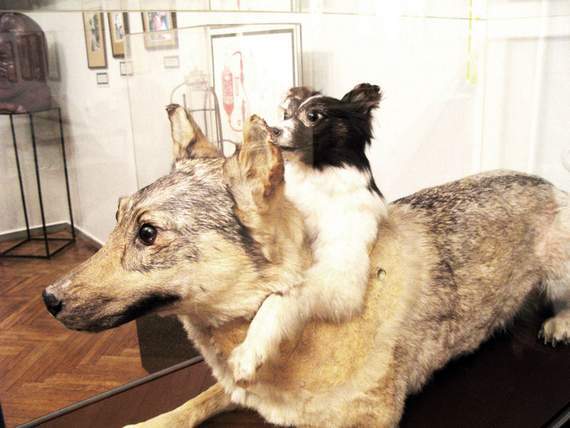 HERE'S a cute Russian video about making two-headed dogs:
 In 1954 Vladimir Demikhov shocked the world by unveiling a surgically created monstrosity: A two-headed dog. He created the creature in a lab on the outskirts of Moscow by grafting the head, shoulders, and front legs of a puppy onto the neck of a mature German shepherd.Demikhov paraded the dog before reporters from around the world. Journalists gasped as both heads simultaneously lapped at bowls of milk, and then cringed as the milk from the puppy's head dribbled out the unconnected stump of its esophageal tube. 
He was a pioneer:
Vladimir Demikhov, a veteran of the Red Army hospitals in World War 2, believed it was possible to transplant organs like the heart and lungs in human beings.
He was the father of heart bypass surgery.