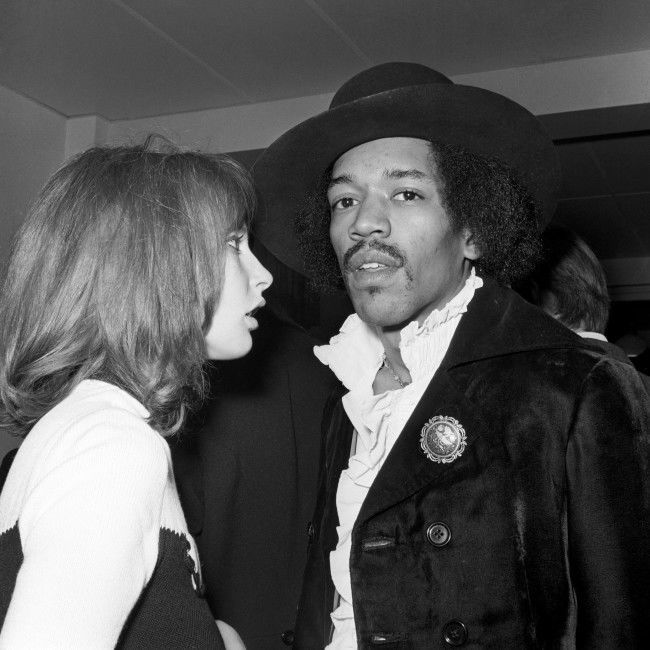 On January 4, 1969 Jimi Hendrix appeared on Happening for Lulu. Sharing the bill with Pan's People, Badfinger and Johnny Harris, Hendrix and his Experience would perform a duet with the Shout singer at the BBC's London studios. Well, they were supposed to. But it never did happen.
Charles R Cross recalls what occurred in his book Room Full of Mirrors. After breaking into Hey Joe, as arranged and introduced by the pop Pixie, Hendrix had enough:
"We'd like to stop playing this rubbish and dedicate a song to The Cream, regardless of what kind of group they may be in, dedicate to Eric Clapton, Ginger Baker and Jack Bruce".
The band then began playing Sunshine of Your Love.
Hendrix told his girlfriend Kathy Etchingham (pictured above in 1969): "I'm not going to sing with Lulu. I'd look ridiculous."
Noel Redding writes in his book Are You Experienced? The Inside Story of The Jimi Hendrix Experience:
"We cringed,… [tit was] so straight it was only natural that we would try to combat that atmosphere by having a smoke in our dressing room…In our haste, the lump of hash got away and slipped down the sink drainpipe. Panic! We just couldn't do this show straight–Lulu didn't approve of smoking! She was then married to Maurice Gibb of the Bee Gees, whom I'd visited and shared a smoke with. I could always tell Lulu was due home when Maurice started throwing open all the windows. Anyway, I found a maintenance man and begged tools from him with the story of a lost ring. He was too helpful, offering to dismantle the drain for us. It took ages to dissuade him, but we succeeded in our task and had a great smoke."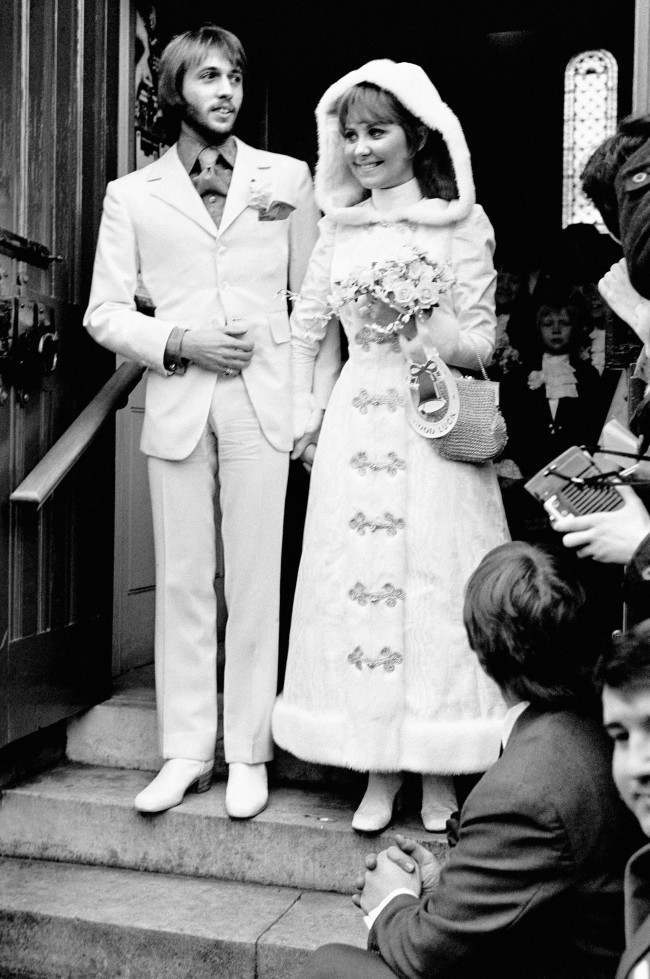 Photo: Lulu marries Maurice Gibb of the pop group the Bee Gees at the Parish church, Gerrard's Cross in Buckinghamshire on 18/02/1969.
Redding adds:
"This was fun for us, but producer Stanley Dorfman didn't take it at all well as the minutes ticked by on his live show. Short of running onto the set to stop us or pulling the plug, there was nothing he could do. We played past the point where Lulu might have joined us, played through the time for talking at the end, played through Stanley tearing his hair, pointing to his watch and silently screaming at us. We played out the show. Afterwards, Dorfman refused to speak to us but the result is one of the most widely used bits of film we ever did. Certainly, it's the most relaxed."