IN 1989, the City of Calgary, Canada, promoted the place with a song. It featured the joyous lyrics:
There'a feeling in the air that you can't get anywhere expect….

Makes no difference where I go, you're the best hometown I know.
Other Canadian cities realised they needed a theme song.
HAMILTON went with this:
ALBERTA decided this would attract tourists:
Great stuff. But over in the US, there was only one song. Calgary could be adapted. Hell, Calgary could by anywhere. That feeling in the air you couldn't get anywhere outside Calgary was contagious:
OKLAHOMA
ATLANTA
WICHITA
MAINE
KNOXVILLE
PITTSBURGH
UTAH
SOUTH TEXAS
SYRACUSE
ROCHESTER
TULSA
IOWA
PHOENIX
The song was perfect for capturing the mood of unique MELBOURNE Australia:
By now you might be getting familiar with the lyrics and melody.
And then… NASHVILLE had a go. Or, rather, it was before Calgary.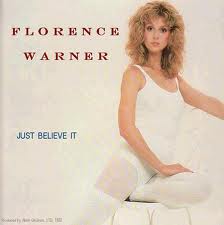 In 1982, Florence Warner sang Hello Nashville.
In 1980, Warner had recorded Hello Love.
That became the basis for Hello News from Gari Communications.
And Gari is a name to reckon with in this song that millions have heard. In 1977,  Frank Gari belted out a version for Milwaukee. It was the song he'd written:
This is Frank Gari, whose work you recognise but name you might not.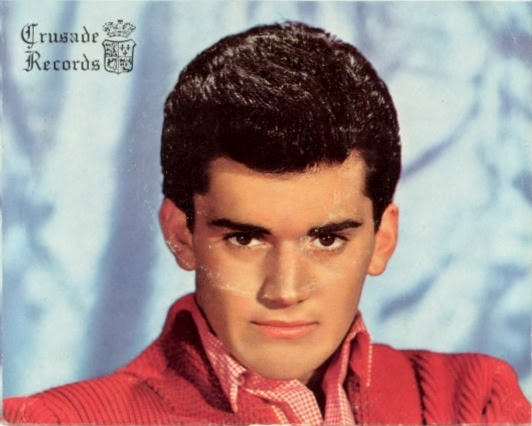 Doo Wop With Amnon profiles the crooner who had a knack for writing great TV theme tunes:
Frank Gari (born Frank Daniel Garofalo in New York City on April 1, 1944) is a popular singer and songwriter from the late 1950s and early 1960s. His best known songs as a performer are "Utopia" – "Lullaby of Love" and "Princess", all of which hit the U.S. Top 40 Billboard charts in the early 1960s. Contributing to this early acclaim was Gari's unique rich voice blending with carefully selected melodic instrumentation and backup singers, all of which created a deep sense of magic, ethereal perfection, sincerity and emotion.

With song writing partner Roger McGuinn of the Byrds they wrote the song Beach Ball while working with the legendary Bobby Darin. Gari and McGuinn appeared on the 1963 Capitol Record Label billed as the City Surfers. Frank performed his records on shows such as The Merv Griffin Show, The Steve Allen Show, and American Bandstand. He also performed at the world famous "Empire Room" of the Waldorf-Astoria Hotel in NYC with the Woody Herman Band.

That year, he moved to Cleveland, Ohio, becoming a jingle writer for TV commercials. Some of his early jingles included Ohio Bell, Genie garage doors, the first Wendy's commercials and hundreds more. Frank has won numerous Emmy and Cleo awards. Frank was honored with the prestigious Lifetime Achievement Award from the broadcast industry.
Gari's move to Cleveland, Ohio, forms part of his interview with Music Weird:
My wife was originally from Cleveland, Ohio. We went to Cleveland on a vacation, and I fell in love with the countryside. Having the two kids, and feeling that New York City was no place to bring up children, we decided to move to Cleveland, which we did. I formed a jingle company in Cleveland, and we soon became the largest jingle company in the Midwest. We did about 3,000 jingles for phone companies, fast food companies, car dealers.

We did Smuckers jams and jellies: "With a name like Smuckers, it has to be good." We did McDonalds: "You deserve a break today." Just lots of things.

That led me into a television station in Cleveland, channel five, WEWS. They said, "Boy, you do some great jingles. Will you write a song to promote our television station?" We wrote a song called "Catch Five," and "Catch Five" became a huge success in Cleveland.
Channel eight across the street, a CBS station, said, "You wrote such a great song for channel five, could you write one for us?" And they started to do very well in the ratings. And then the NBC station, channel three, called up and said, "You did such a great job for channel five and channel eight, can you write one for us?" And we did, and that was a success, and I found myself producing music for television stations, and now we are the leaders in news music. We write and produce music for some 300-and-something television stations in this country alone.

We do the theme music for Good Morning, America; for CBS This Morning; for all the ABC news, eyewitness news; the Oprah Winfrey theme. We do all the Fox News, a lot of NBC news, many programs on HBO and Discovery Channel. We just finished doing music for the National Geographic channel. So I'm still deeply involved in music.

My son, Christian Gari, and my daughter, Kimberly Gari, are basically the head of the creative department and run what is known as Gari Communications. They've been with me for 17 years.

That led me to California, where I now reside with my family, and my company is here, and we also have studios and an affiliate office in Atlanta. And that's the story. Married 40 years.