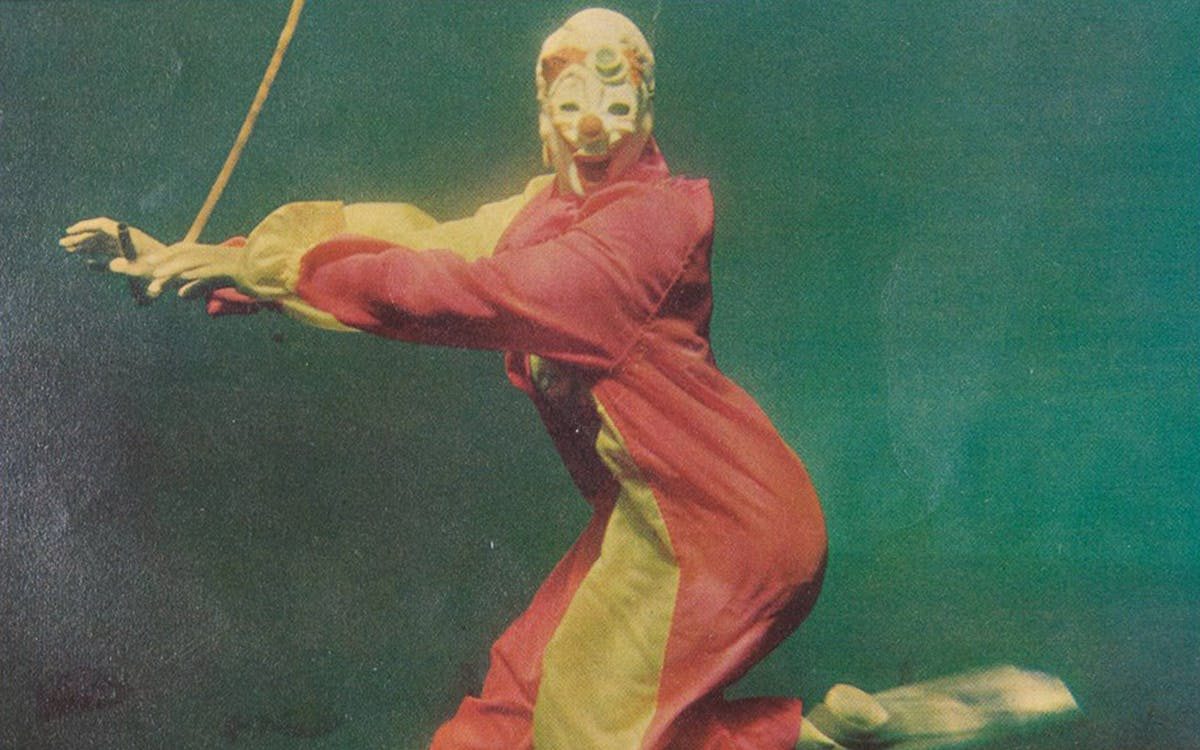 To Aquarena Springs in San Marcos, Texas. Opened in 1950 and closed in 1996., the attraction featured Ralph the Famous Swimming Pig, an alligator pit,  a 220-foot high tower, skyride, glass-bottom boats, one of the Aquamaids marrying in the underwater theater in 1954 (the bride had stitched lead balls into the hem of her wedding gown) and Glurpo, the world's first underwater clown.
Bobby Gortemiller played Glurpo. His son, Maury Gortemiller, writes:
"My Dad worked his way through school performing as Glurpo the Underwater Clown. He would blow 'smoke' bubbles, eat bananas underwater, swim with mermaids as well as Ralph the Swimming Pig.

"The submarine theater had a sweeping glass wall that faced a large lagoon. The theater would rise above the water level so that the audience could enter; then the door would be sealed, and the theater would submerge and the show would begin…"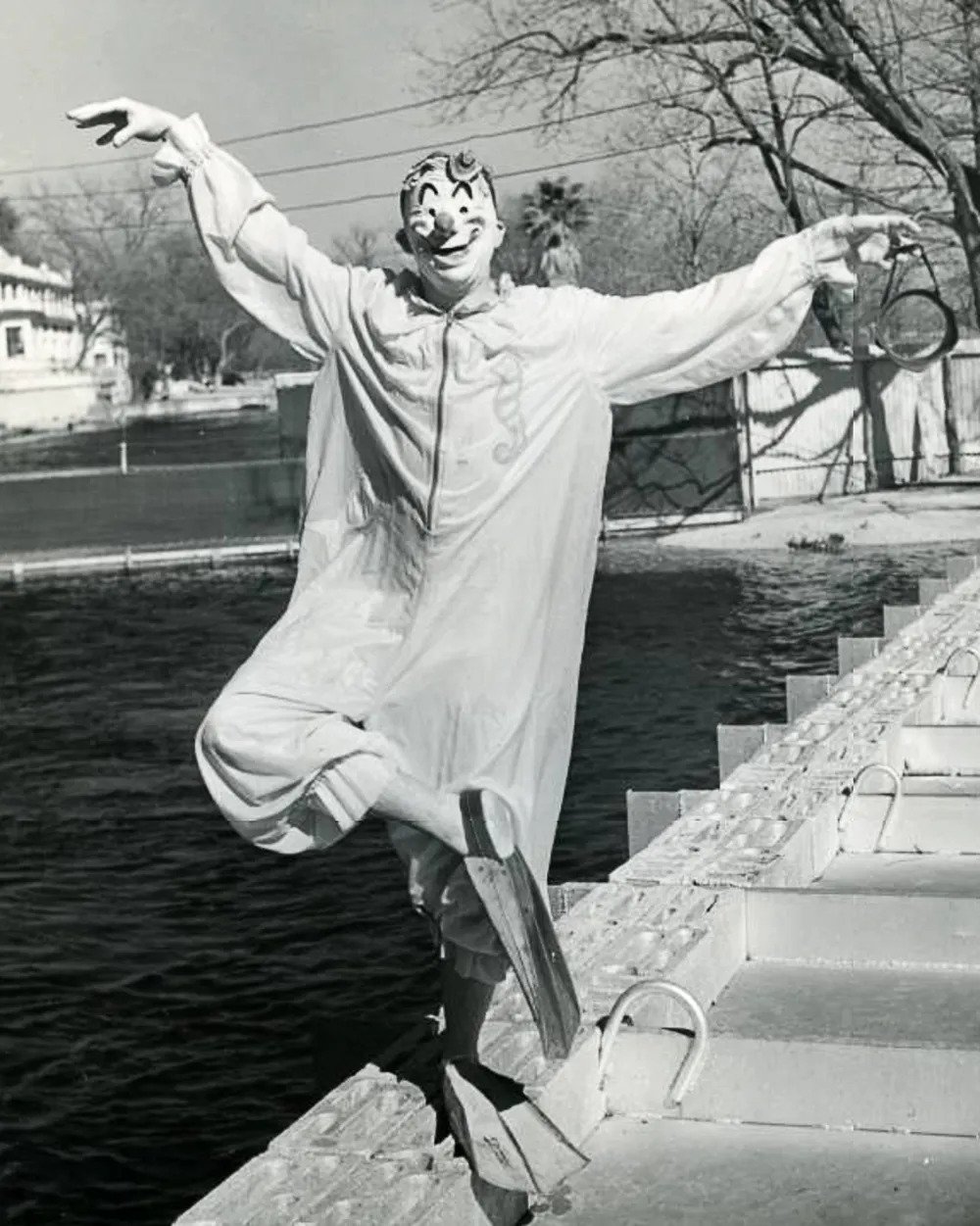 Glurpo would smoke underwater (it was milk powder stuffed into his pipe on dry land) and help the mermaids stay alive. "He kept a close eye on the lady," says Bob Phillips, a Glurpo in the 1960s. "As she gets through doing her ballet, after a minute and a half, you look for her hand, and when she opens up her thumb you have to put the air hose in her hand right then. You have to be right there to do it, because she really is out of breath at that time."
"All of our friends in San Marcos worked at Aquarena Springs," said Mary McBeth, 70, who wore a ruffled blue leotard in her role as an Aquamaid in the 1960s. "We made $3-something per show, and when people called us 'mermaids,' we always corrected them."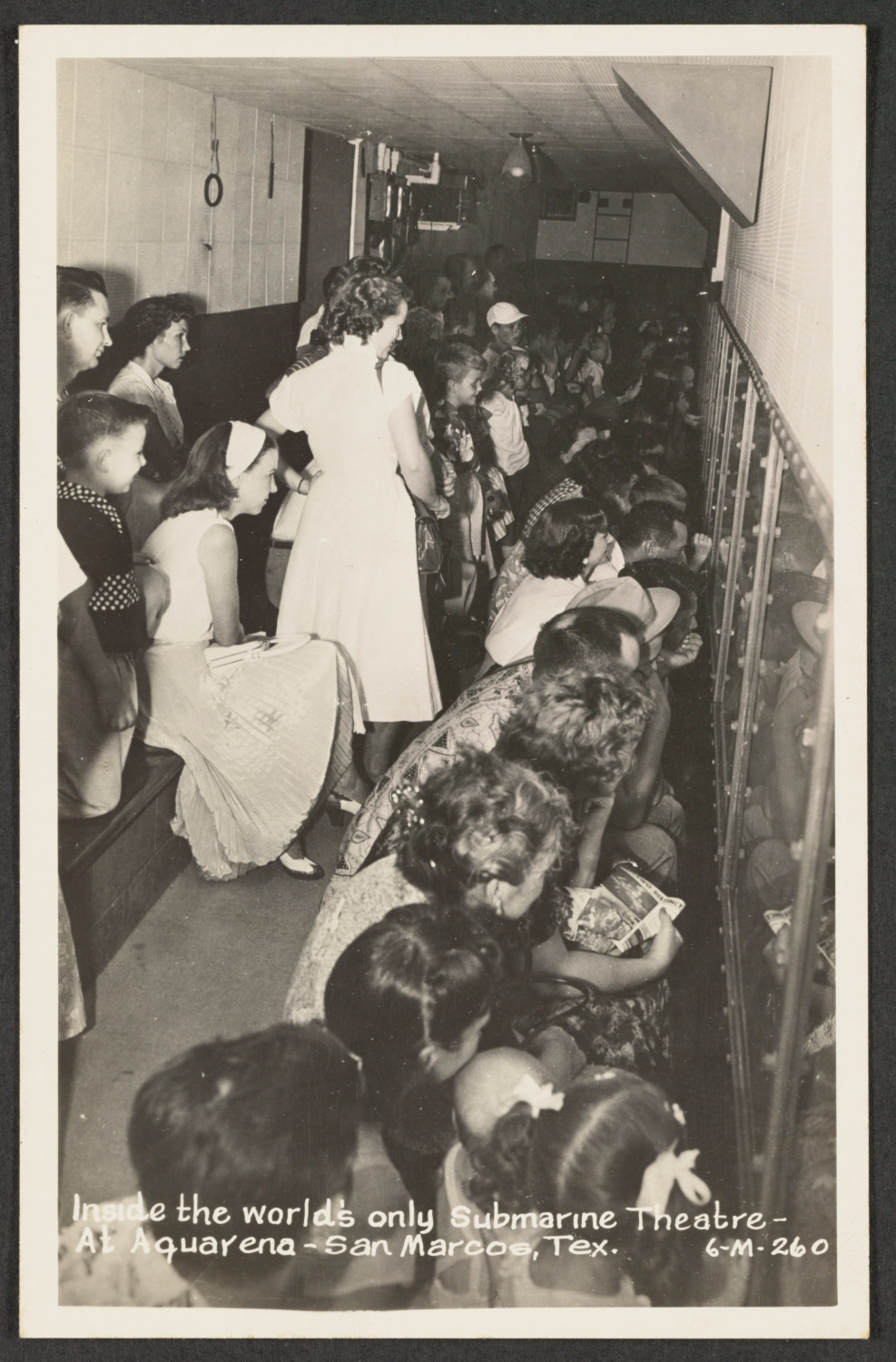 Steven James Rainey recalled his time as Glurpo for the Austin Chronicle: "I remember having a cough all winter because I had to perform shows in freezing rain when it was in the lower 30s, even if there were only two people in the audience. I used to go to classes and Phi Psi parties with a bottle of cough medicine in my pocket to suppress the constant coughing."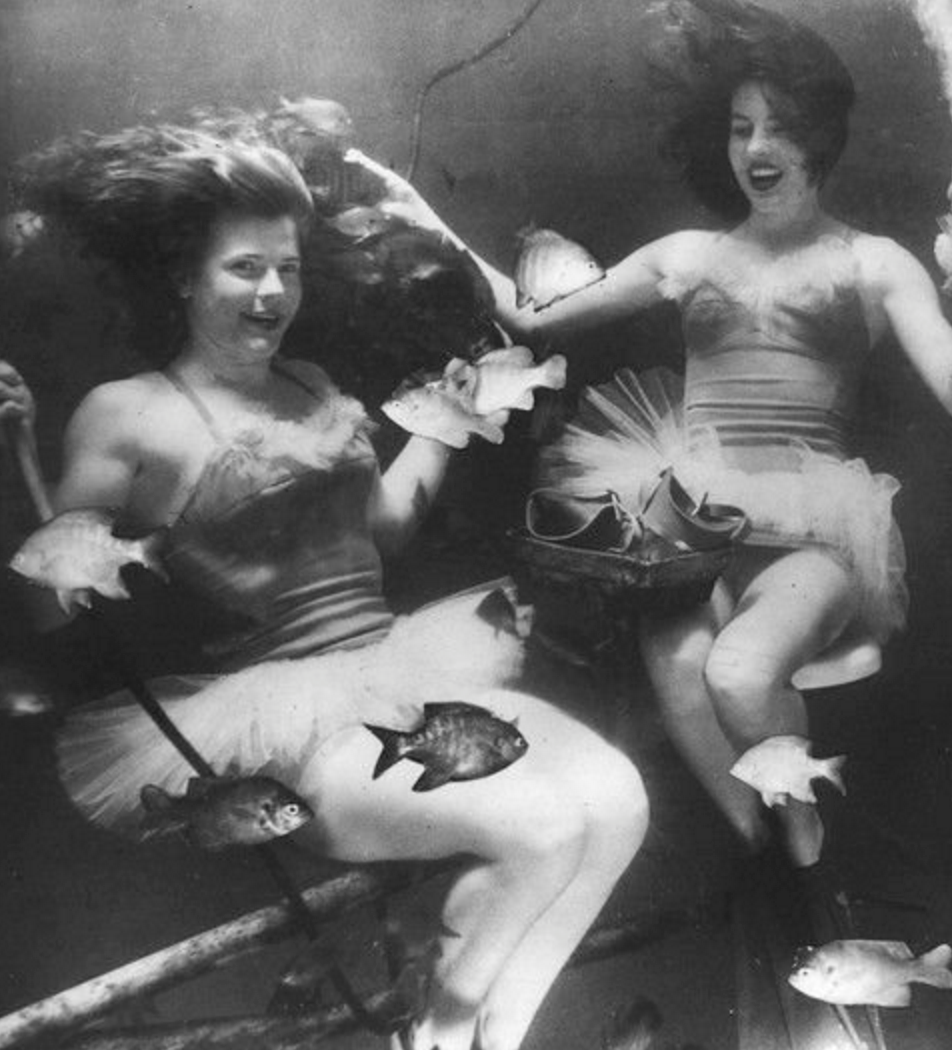 As is the way of many clown, Glurpo ran for office, vying to become chief of San Marcos Junior Chamber of Commerce. He even ran for President of the State.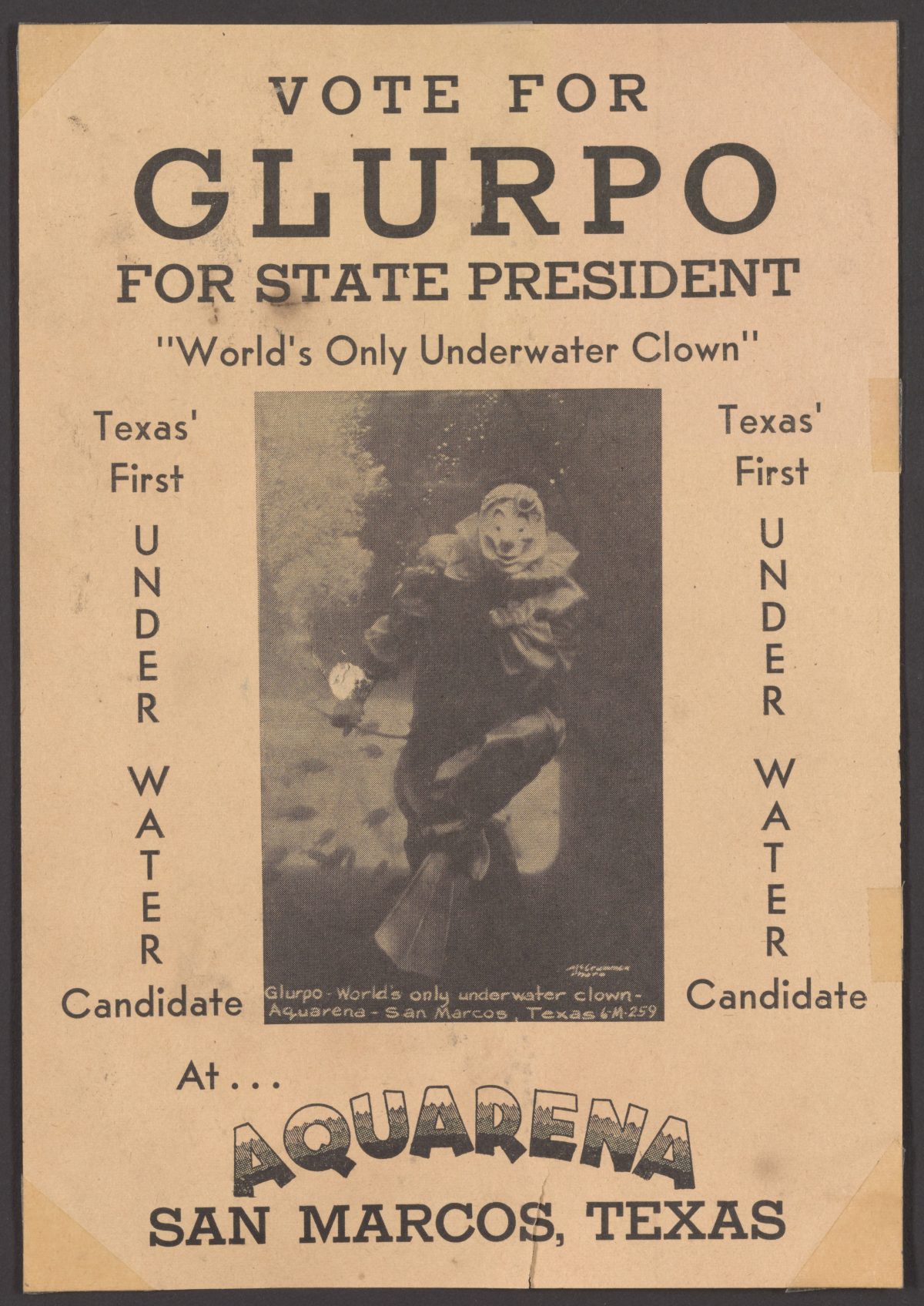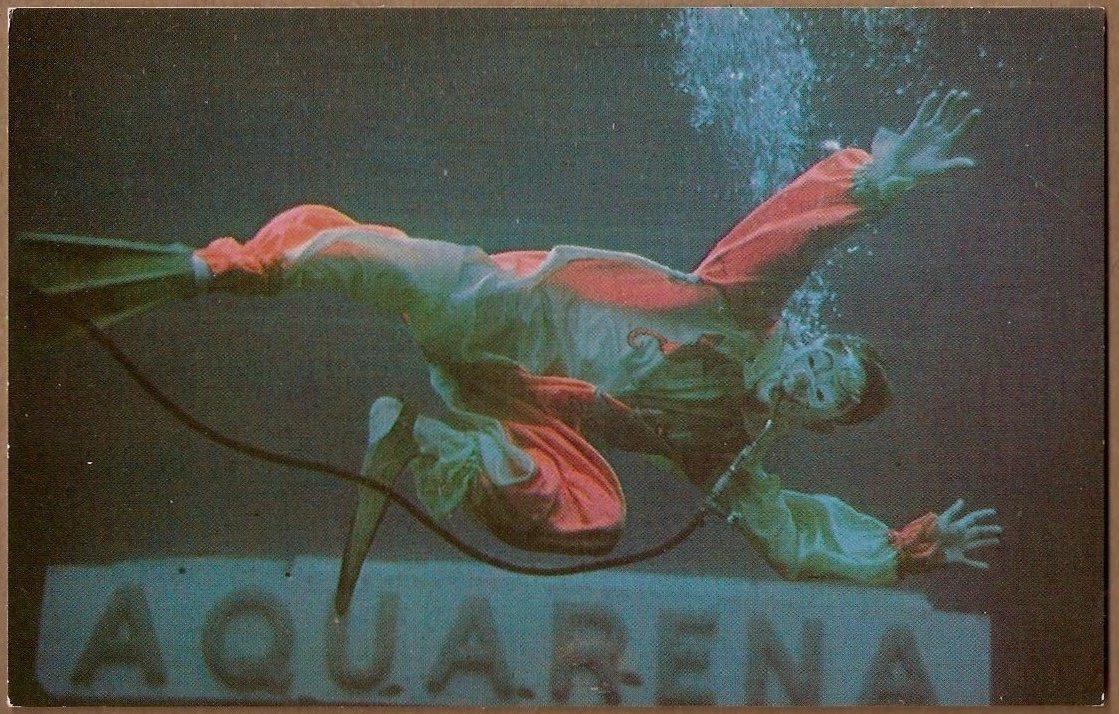 The site is now The Meadows Center for Water and the Environment.
Via: Texas State