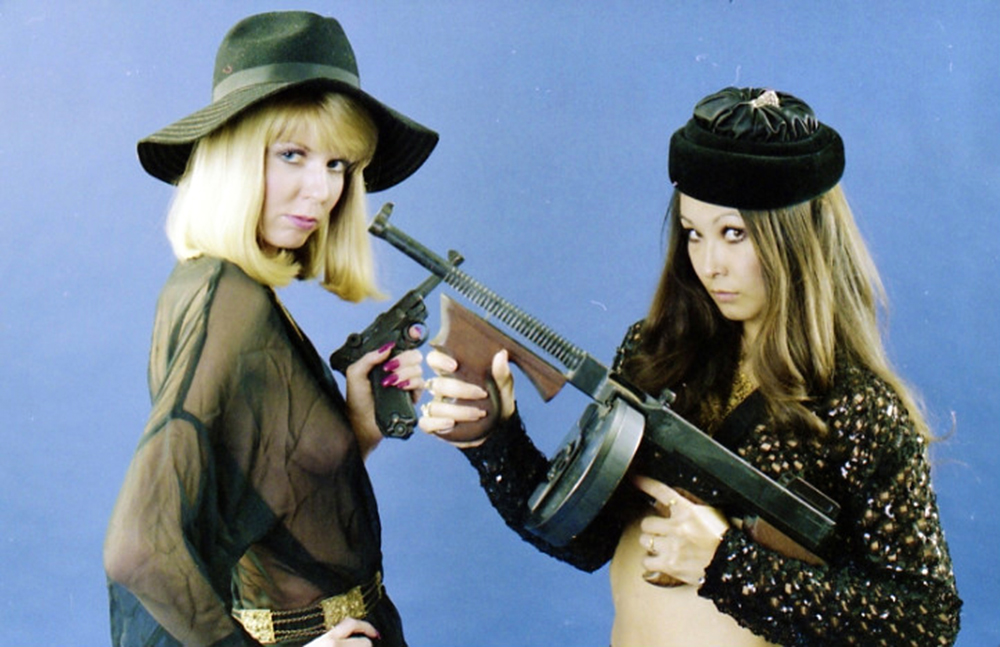 "Go ahead.  Make her day."
You might say these images glamorize (even eroticize) deadly weapons… and you'd be right.  It was a different time.  Let's have a look at an unhealthy level of that dangerous combination of girls + guns pulled from pop culture ephemera from mid-century through the 1980s.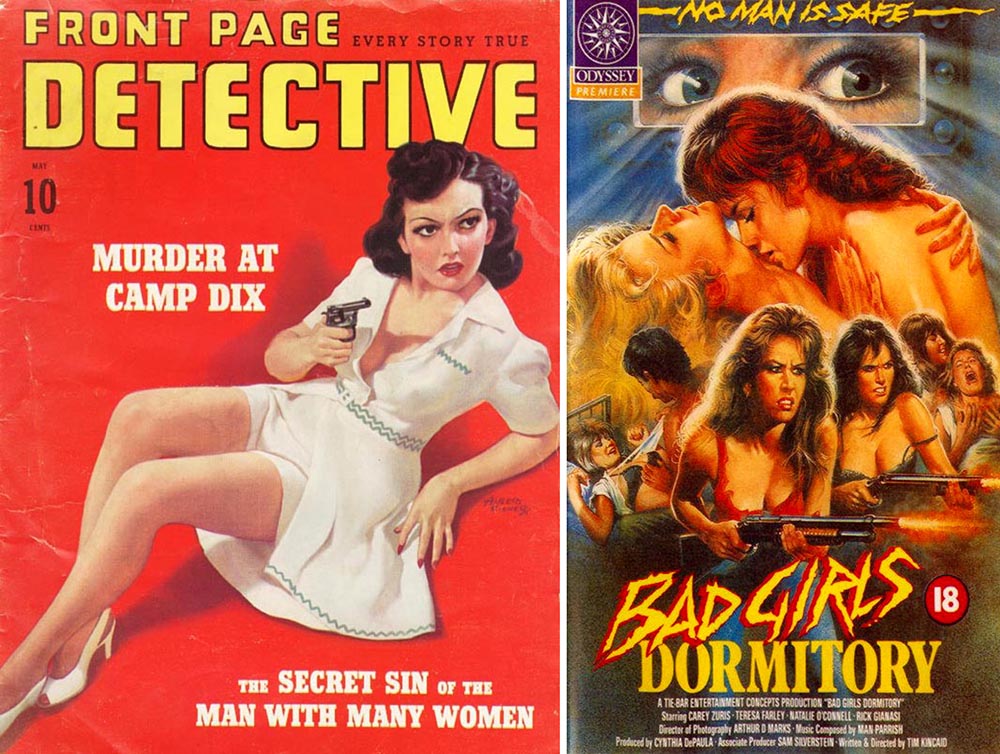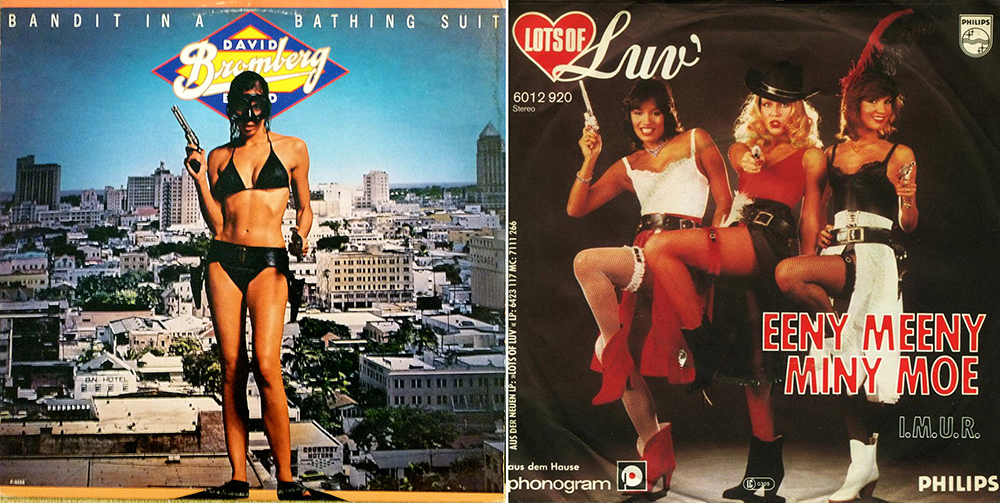 From record sleeves to pulp fiction, from men's magazines to book jackets, the sexy woman and her gun is one of the most prevalent images in vintage pop culture.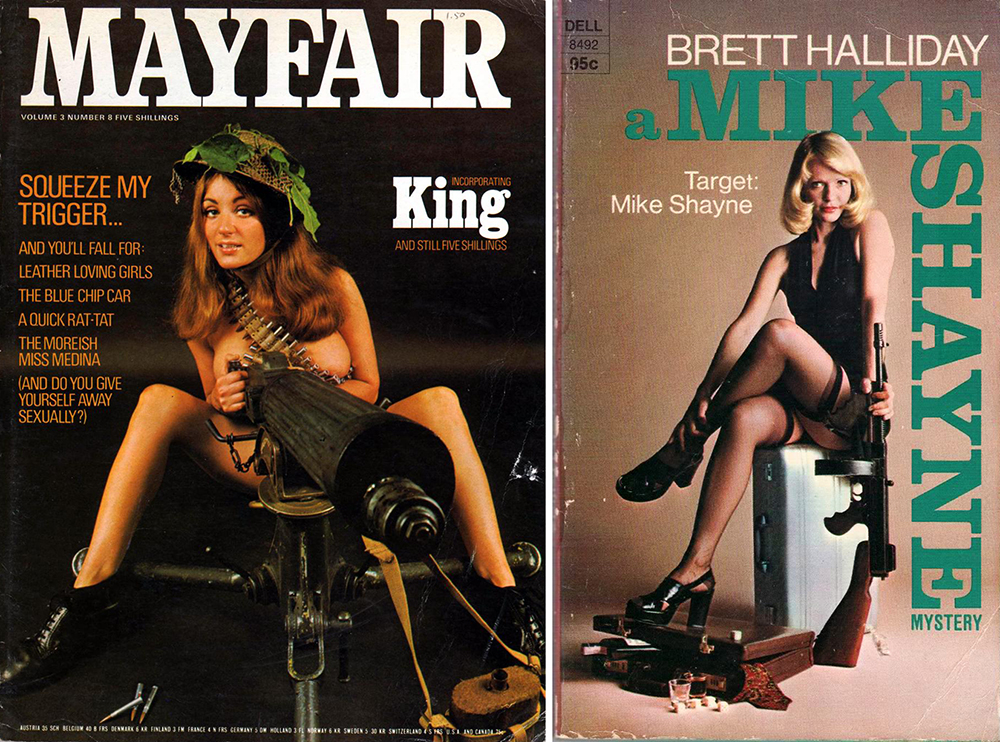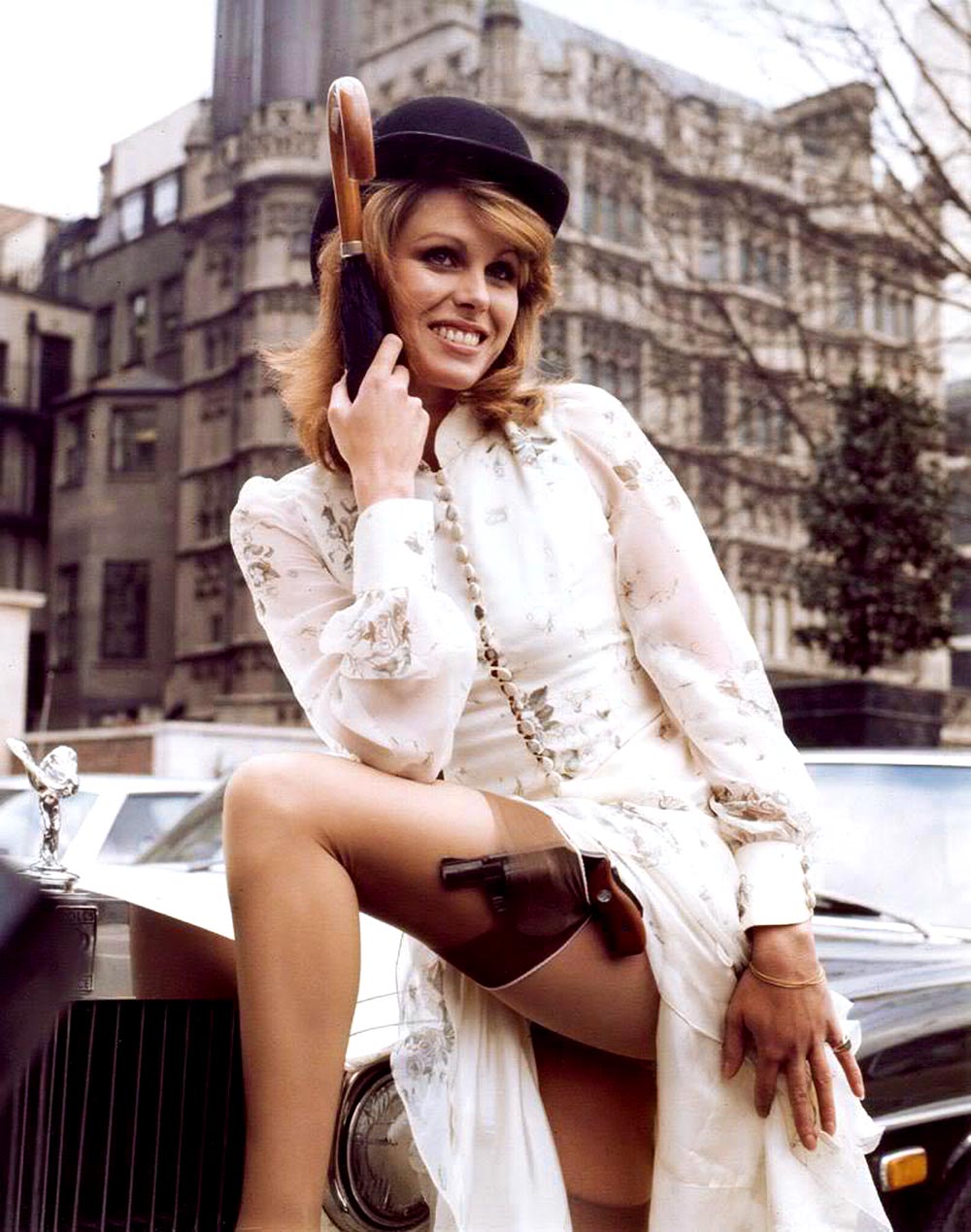 Joanna Lumley from The New Avengers (1976–77)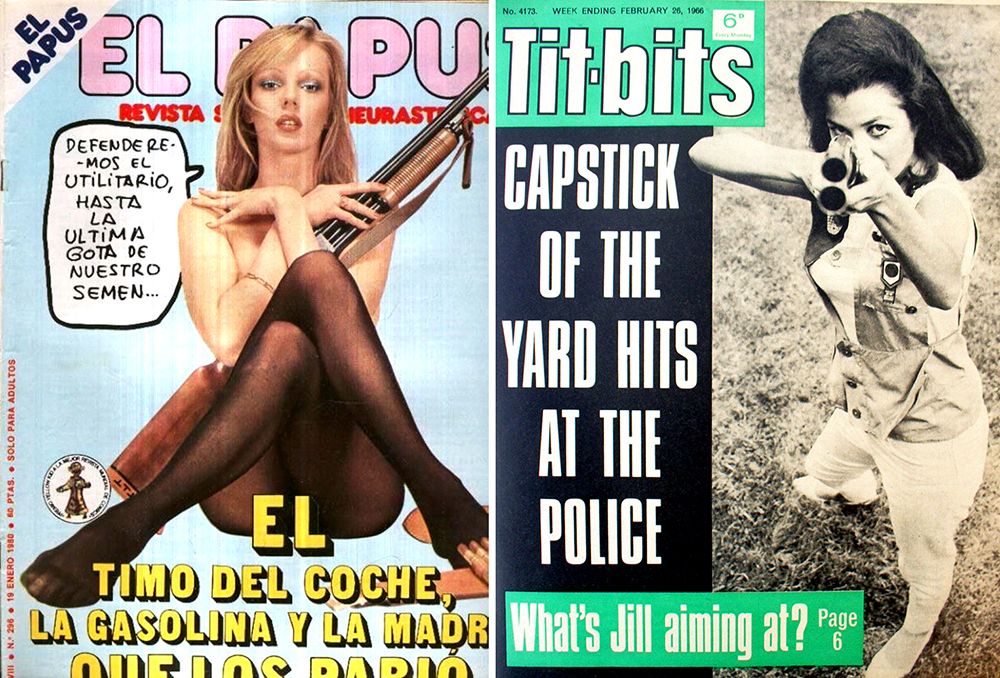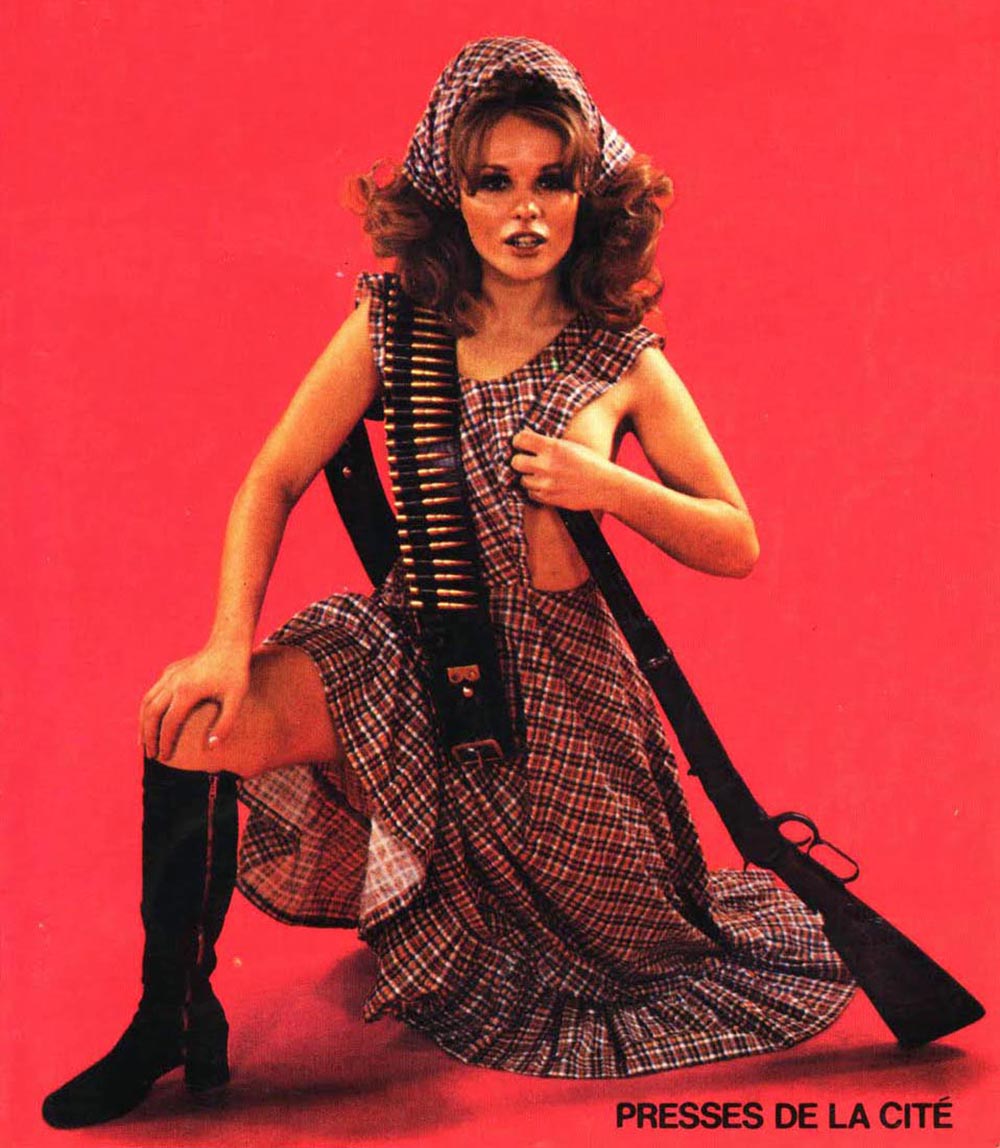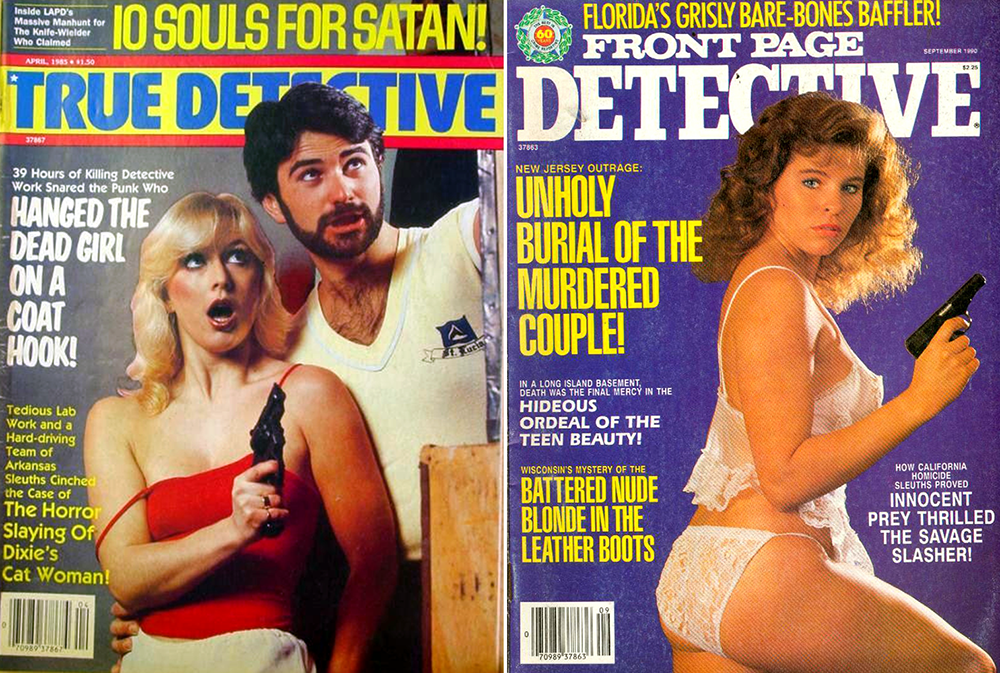 Tina Louise (Ginger from Gilligan's Island)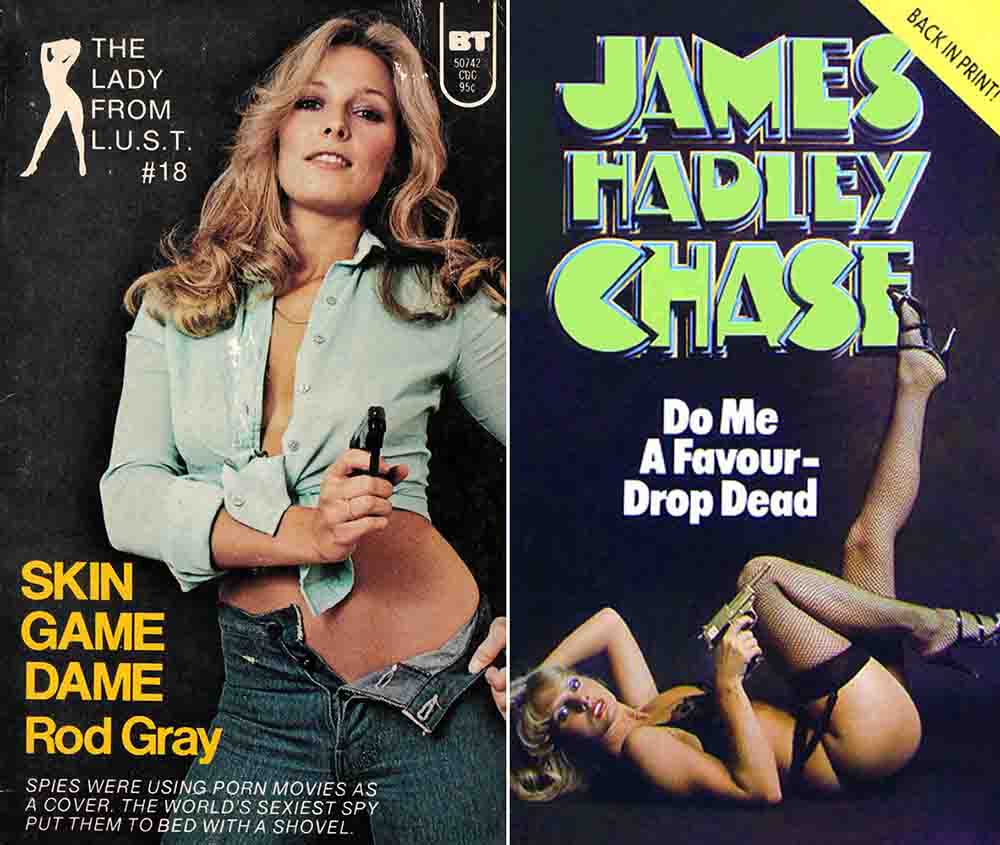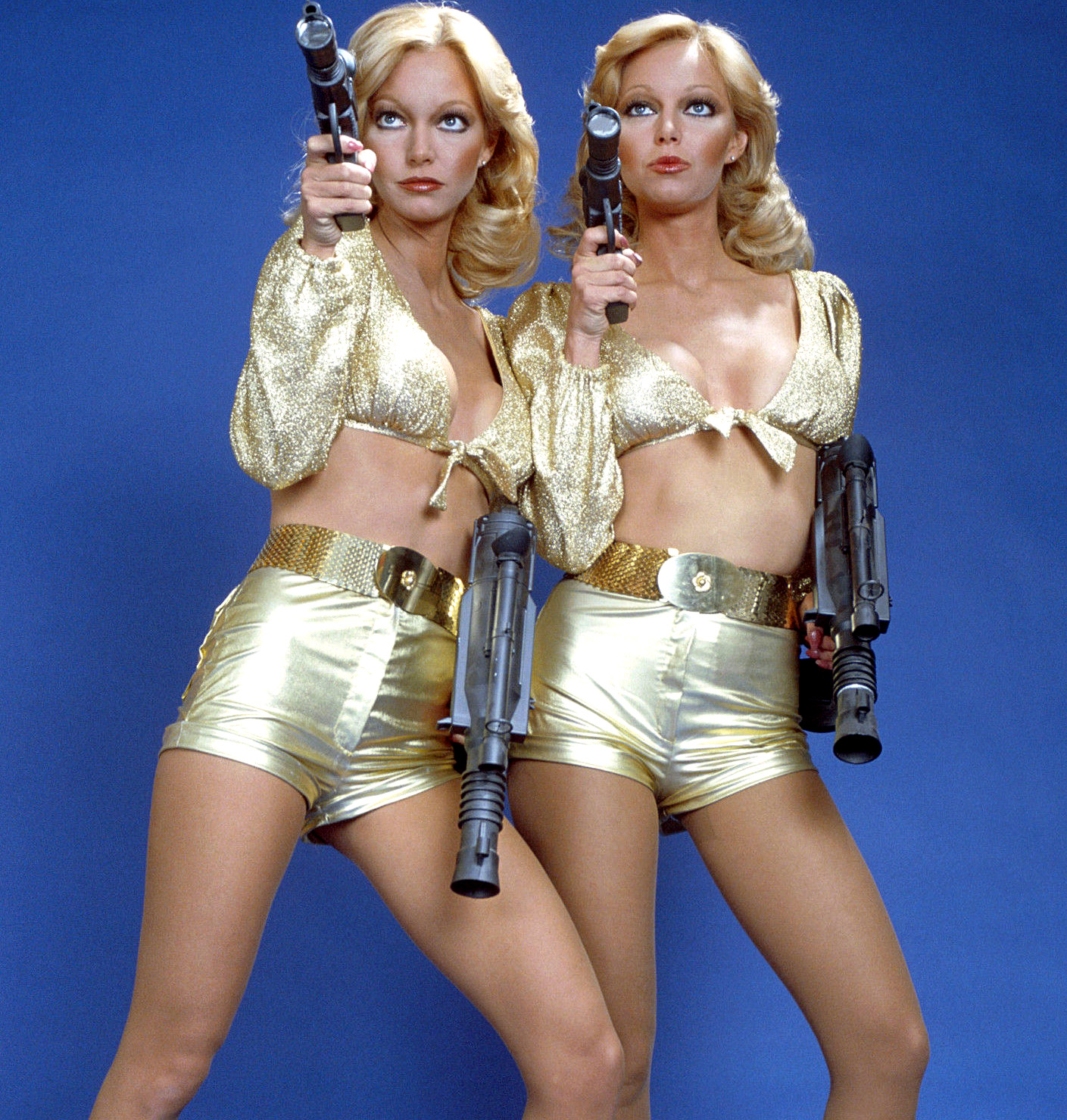 Tricia and Cyb Barnstable from the short lived sci-fi show Quark.  If ever there was a show cut down prematurely, it was Quark.  This could have been one of the greats.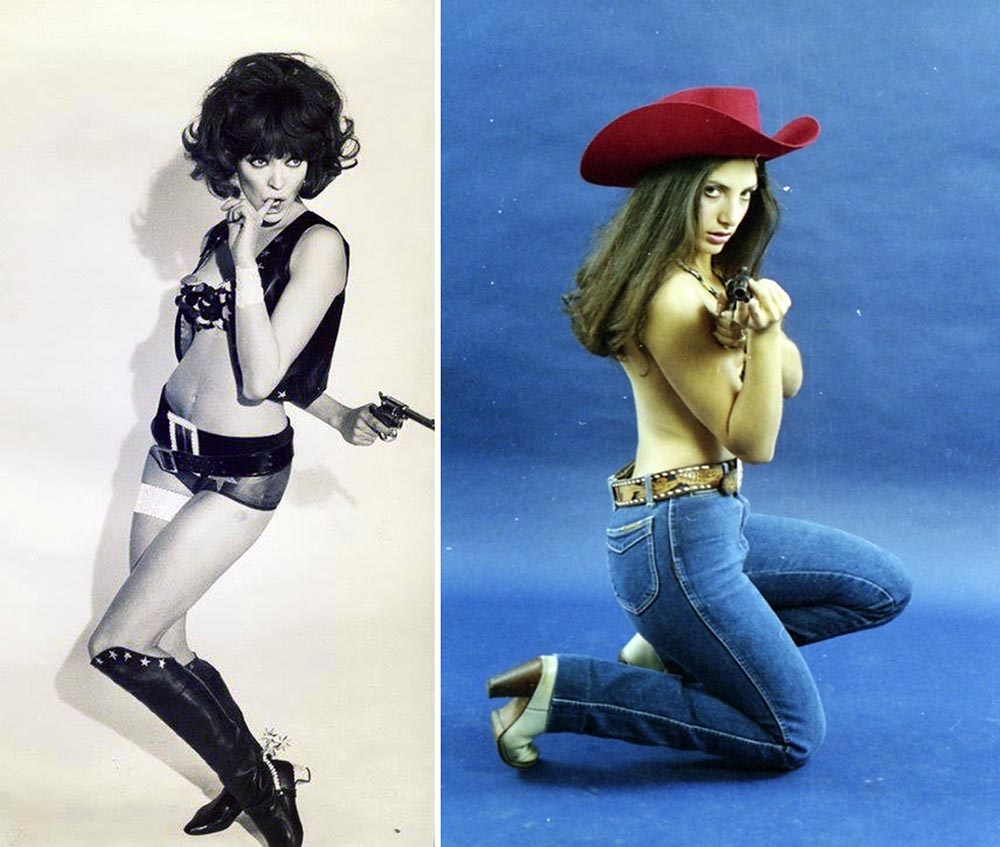 Behind the back with finger daintily in mouth – now that's a move you won't see Clint Eastwood do, but it looks good on her.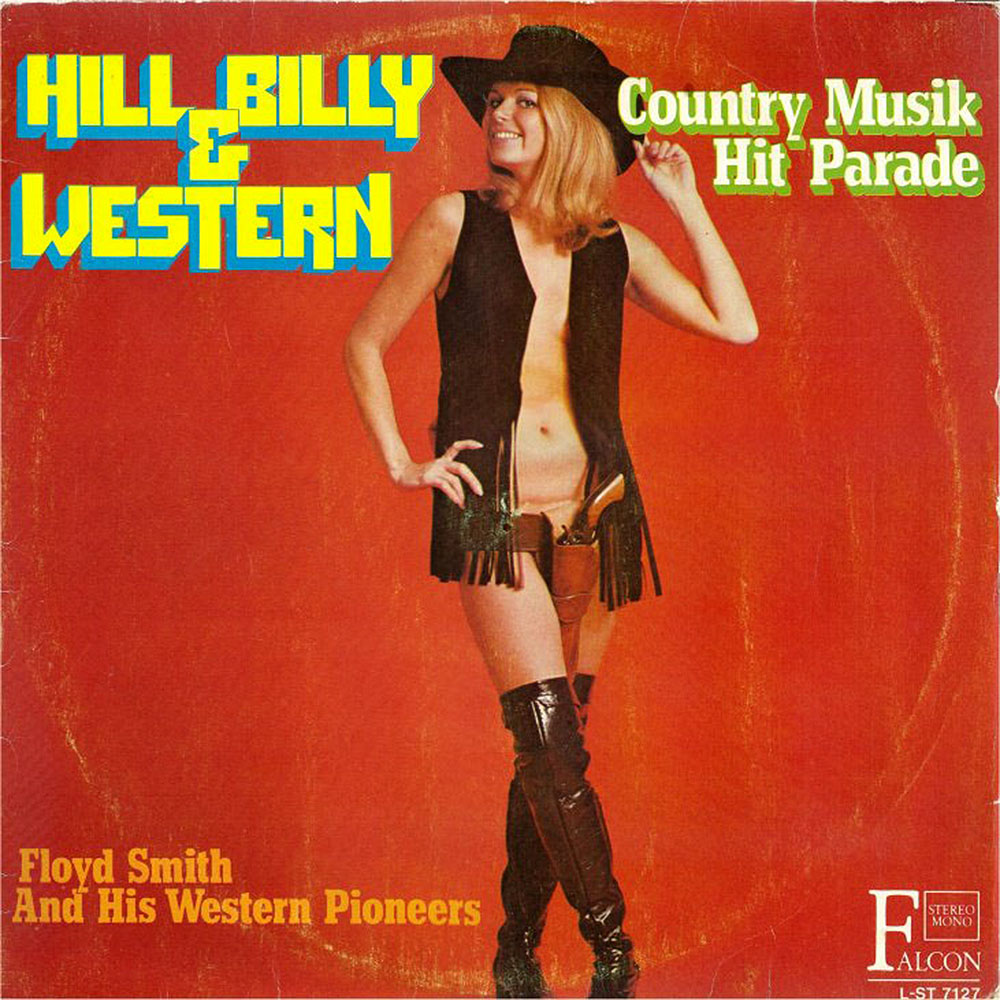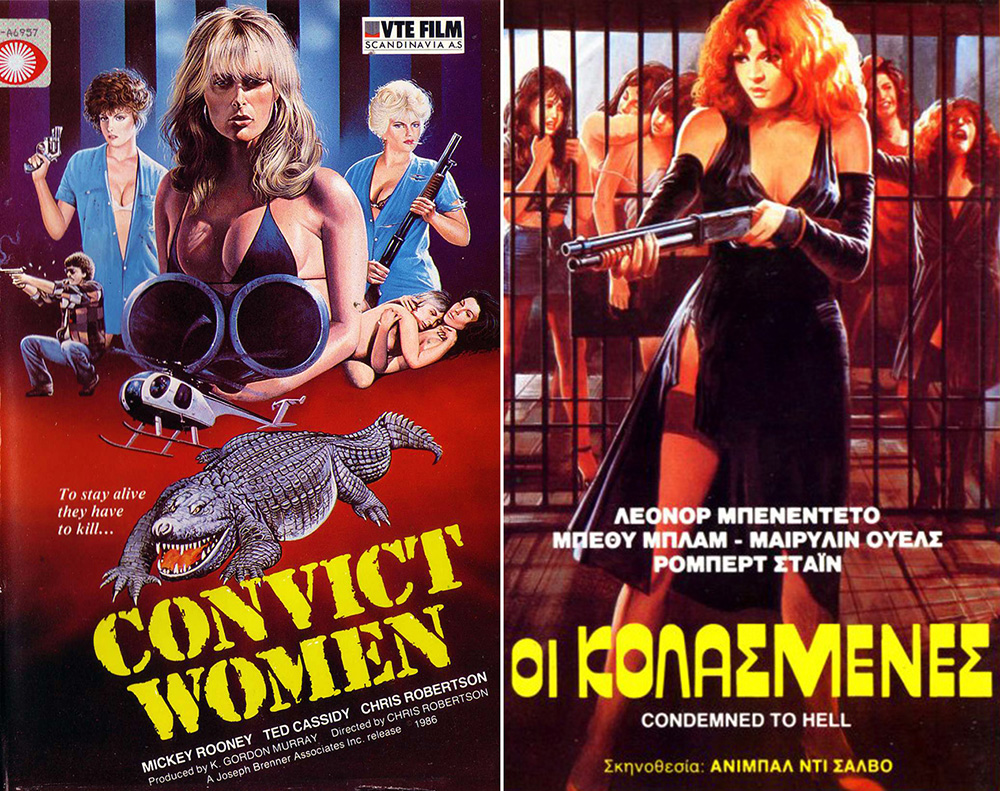 Convict Women looks to be a doozy; perhaps the greatest film of all time: It has gun toting women in bikinis, rabid gators, a helicopter chase, Mickey Rooney, sex, gunplay, and the guy who played Lurch (Ted Cassidy).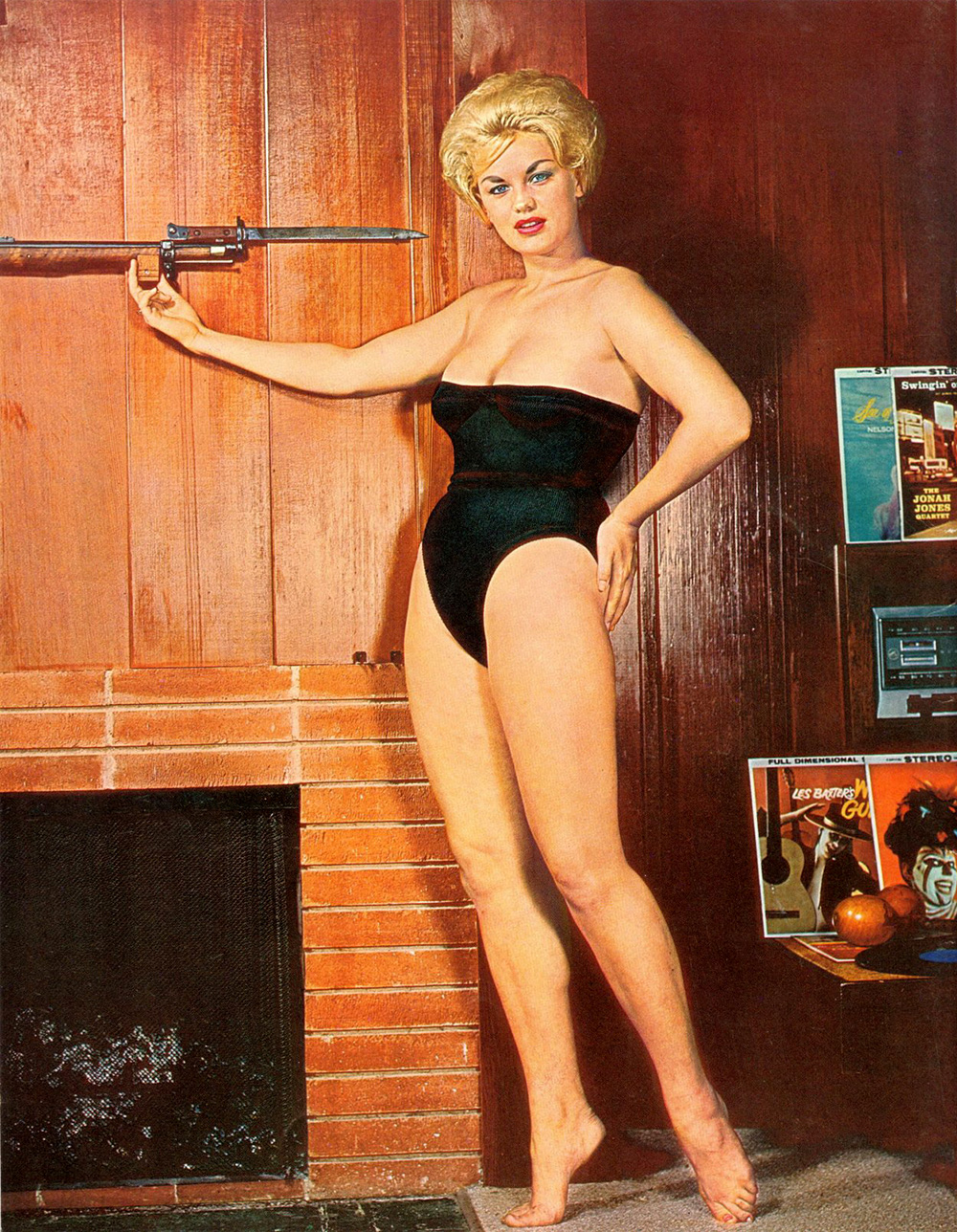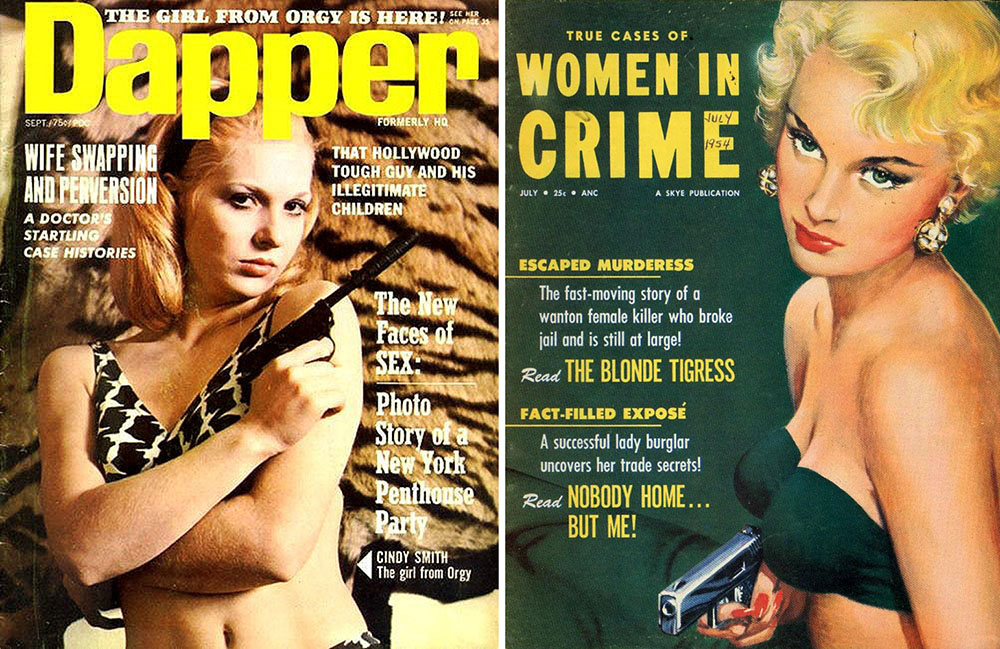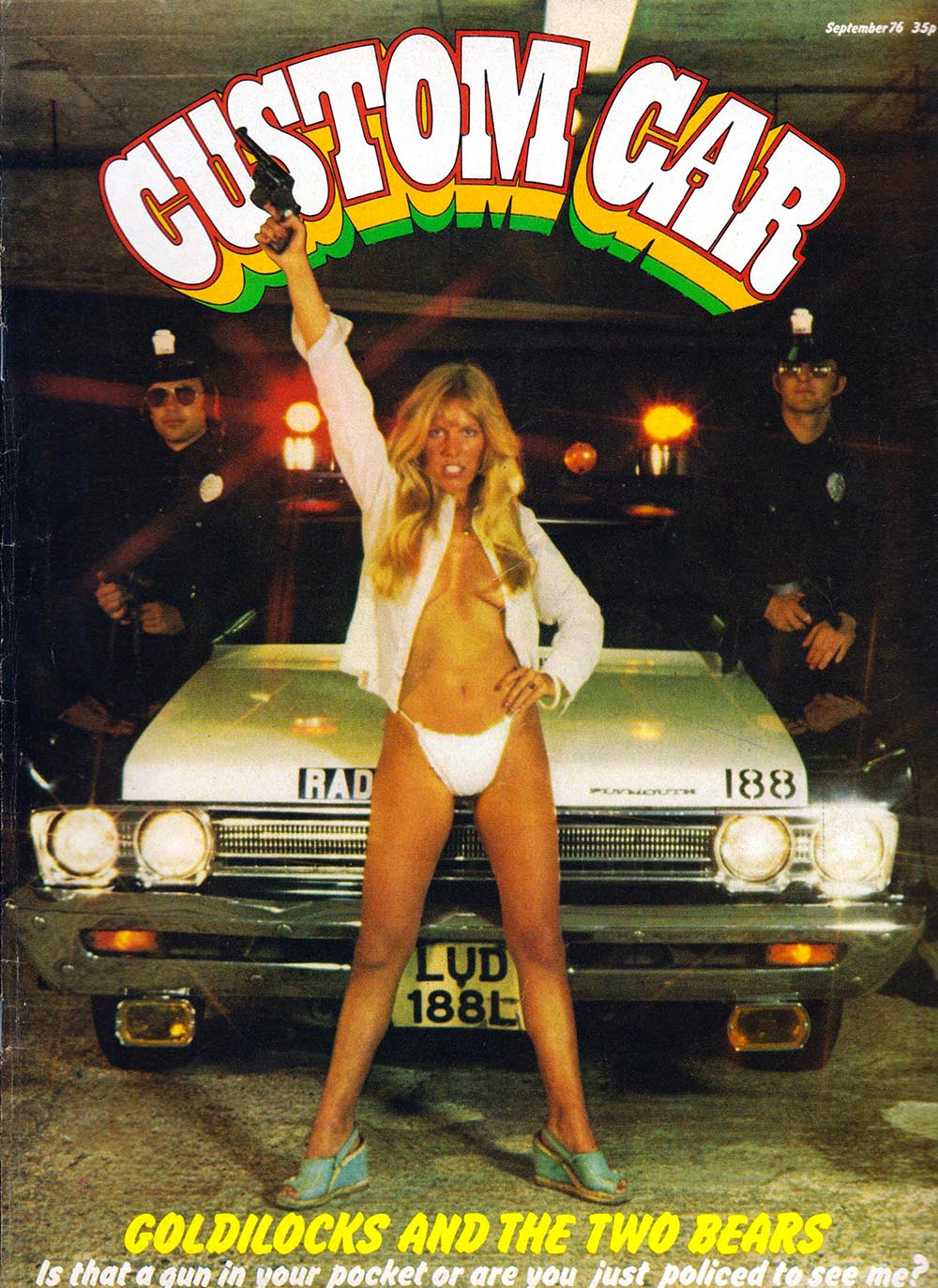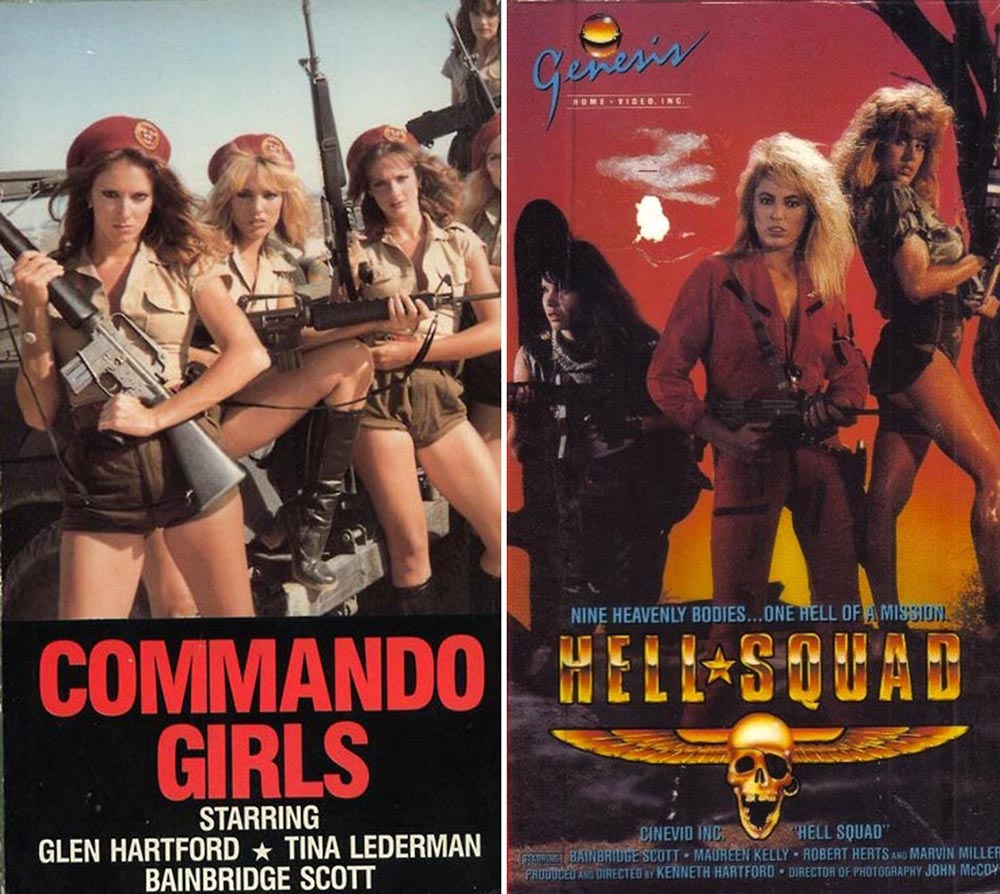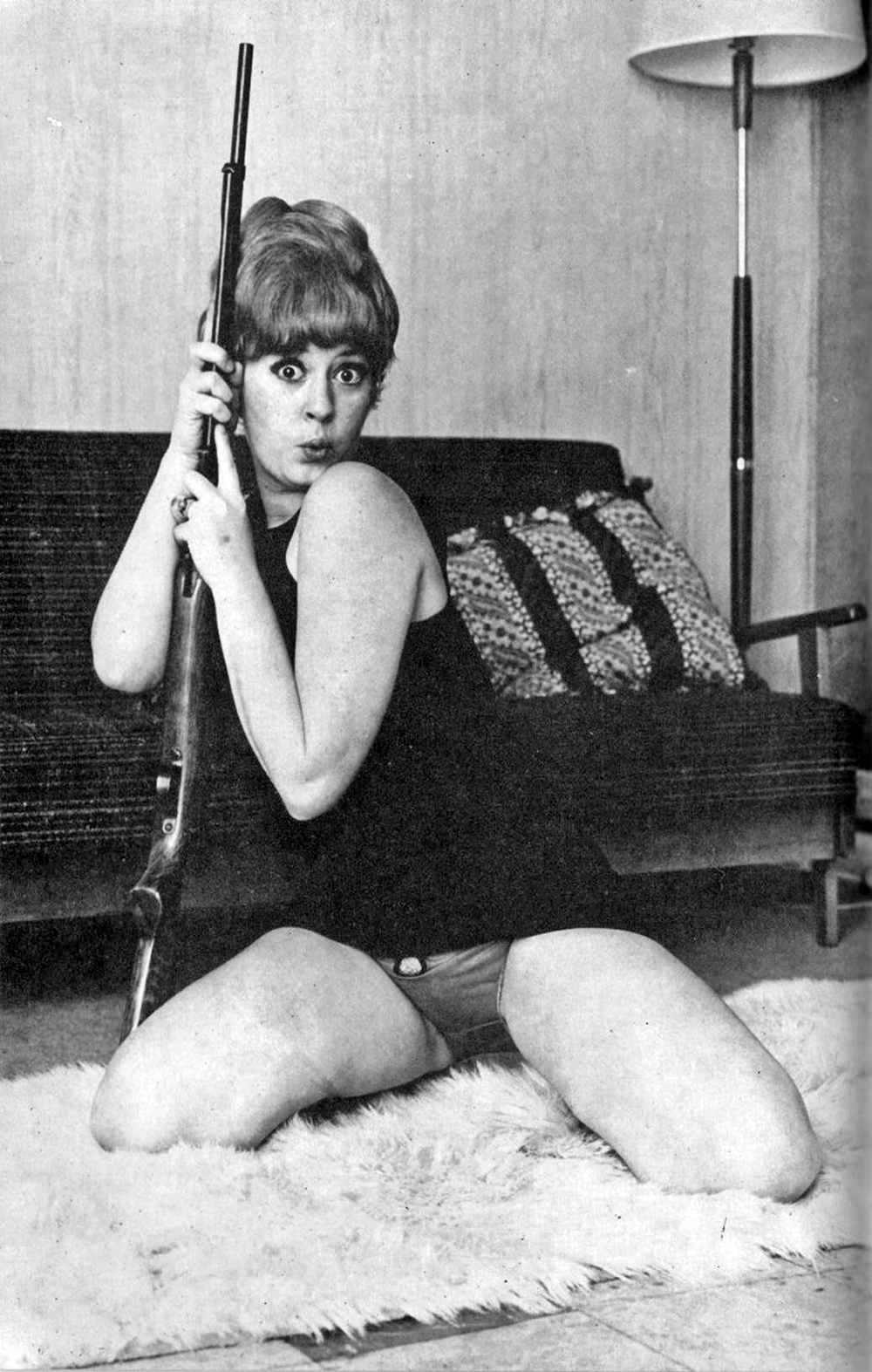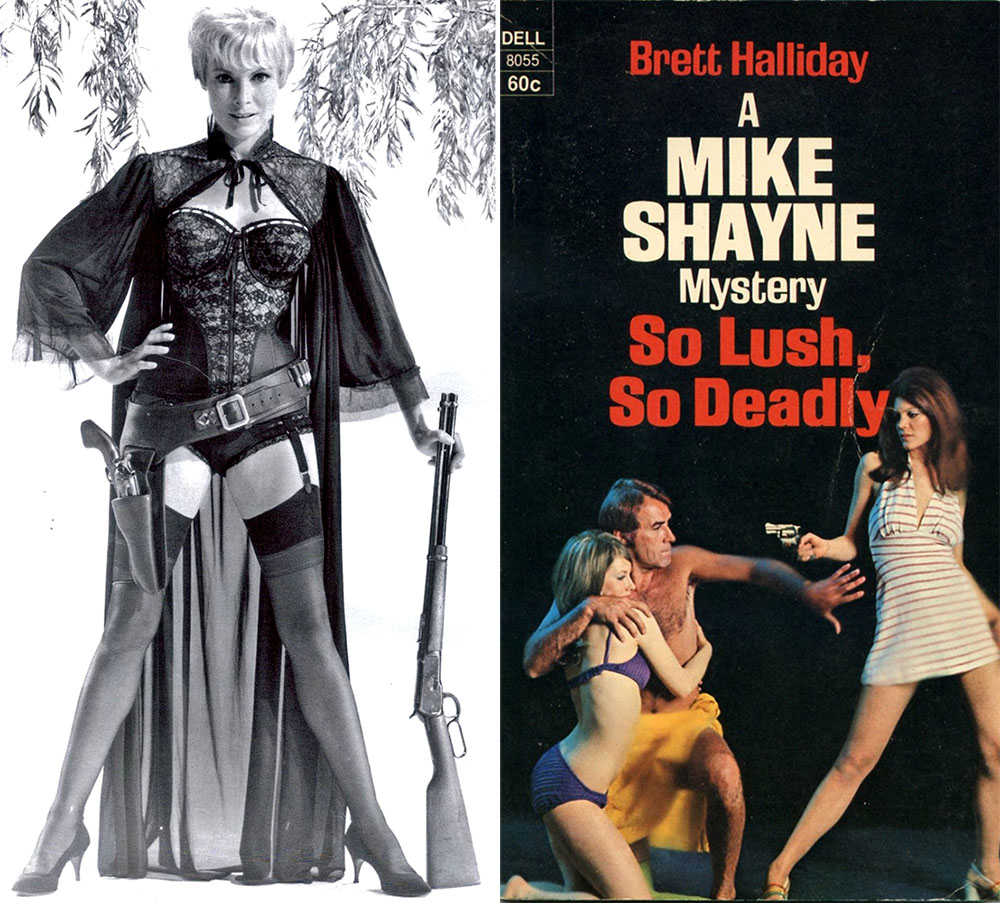 Janet Leigh reporting for duty.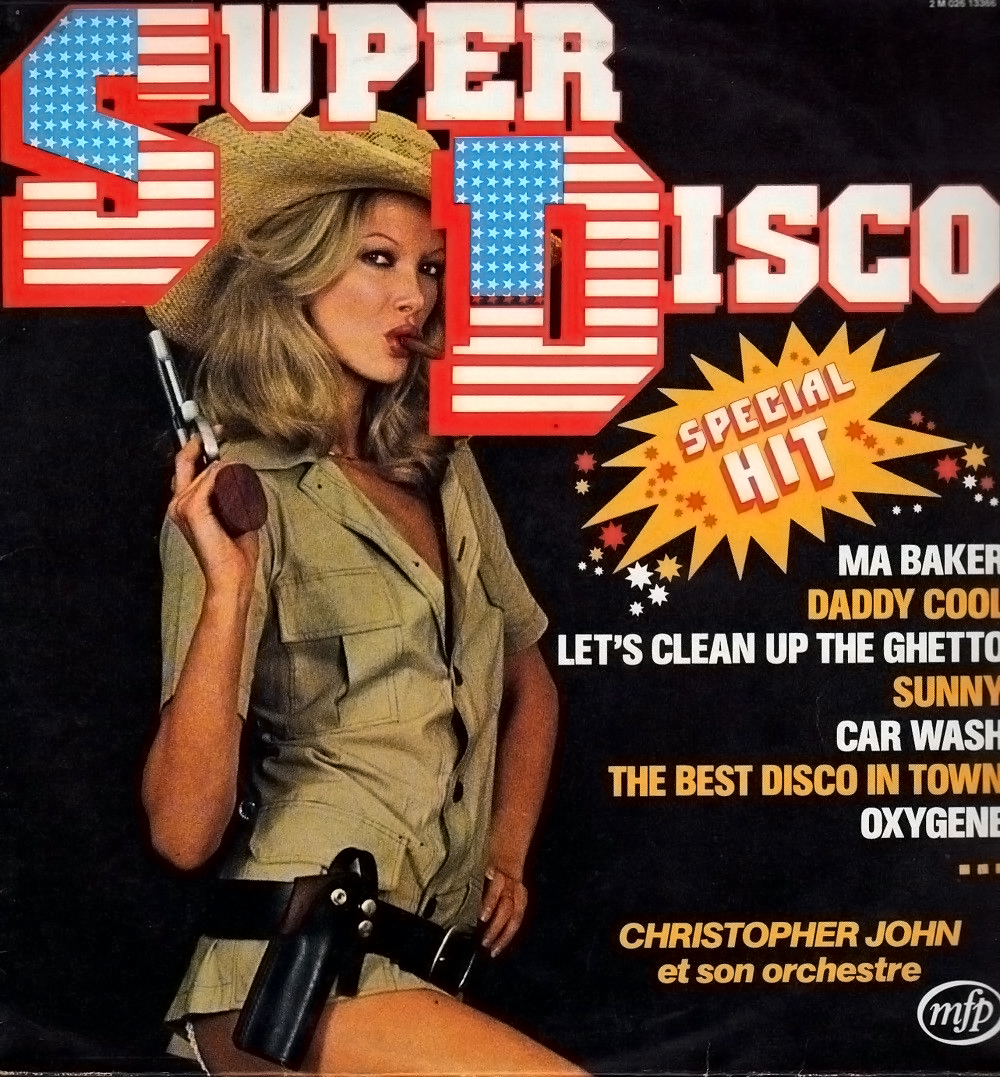 There's no end to the number or album covers featuring chicks and their weaponry.  Stay tuned for a full post on that theme.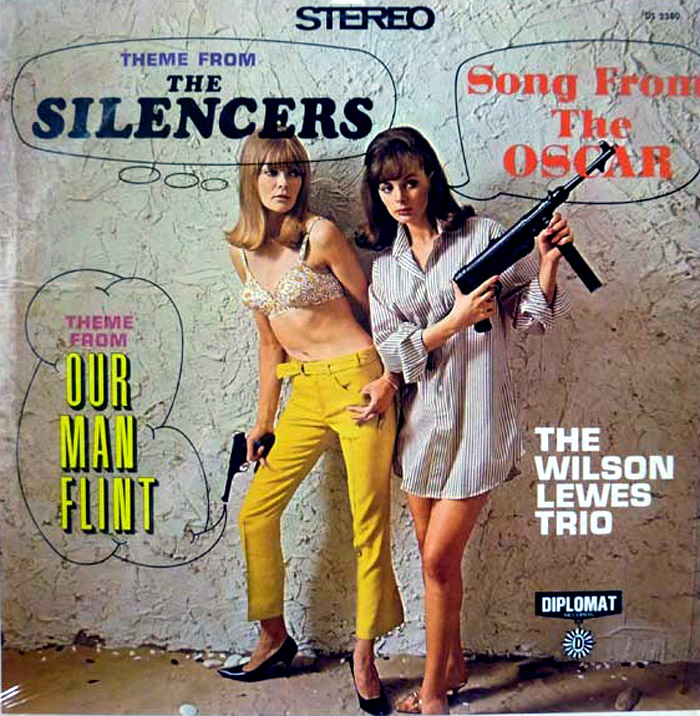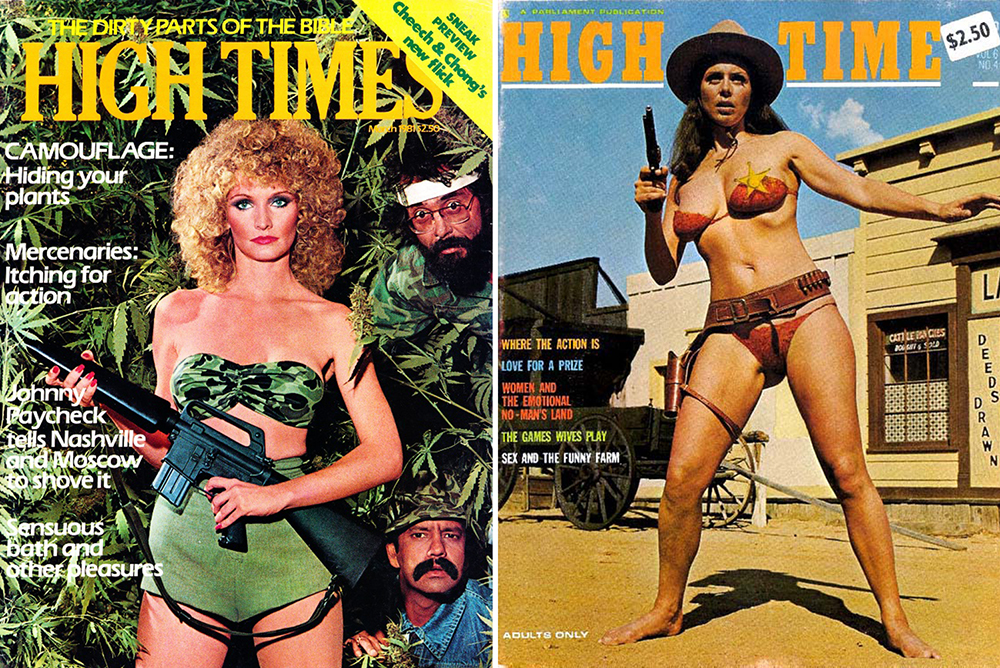 DISCLAIMER: Firing a fully automatic weapon while smoking weed with Cheech & Chong may be hazardous to your health.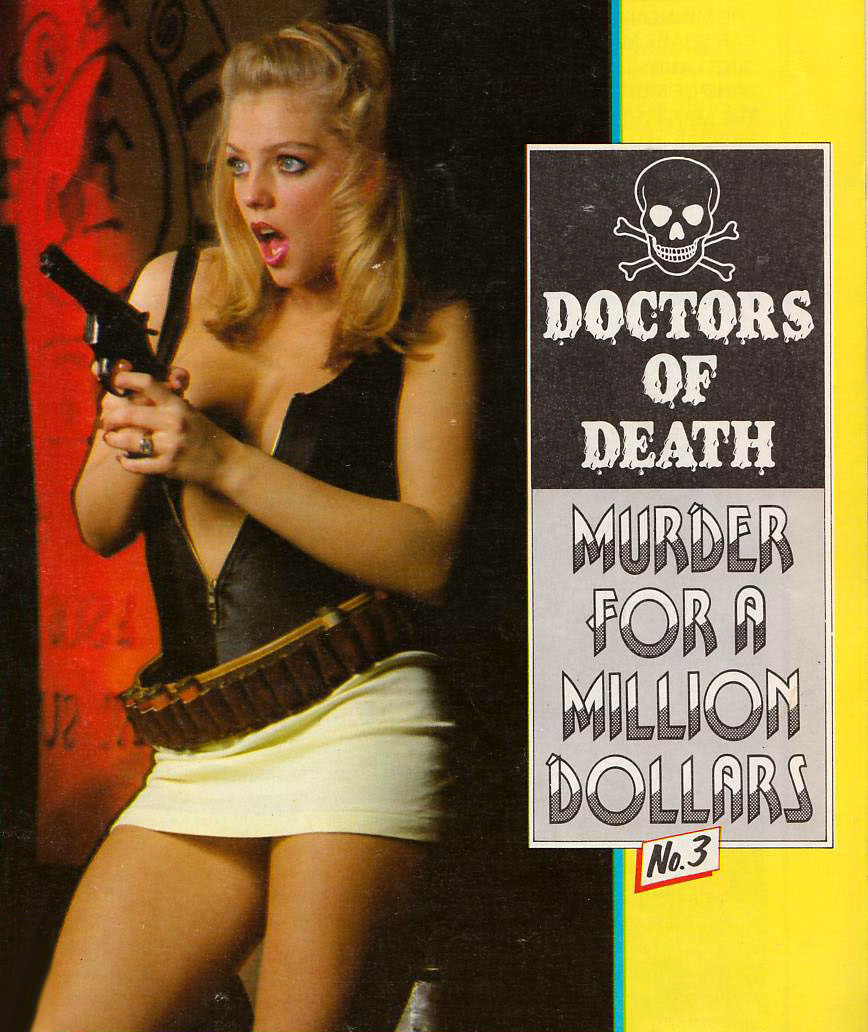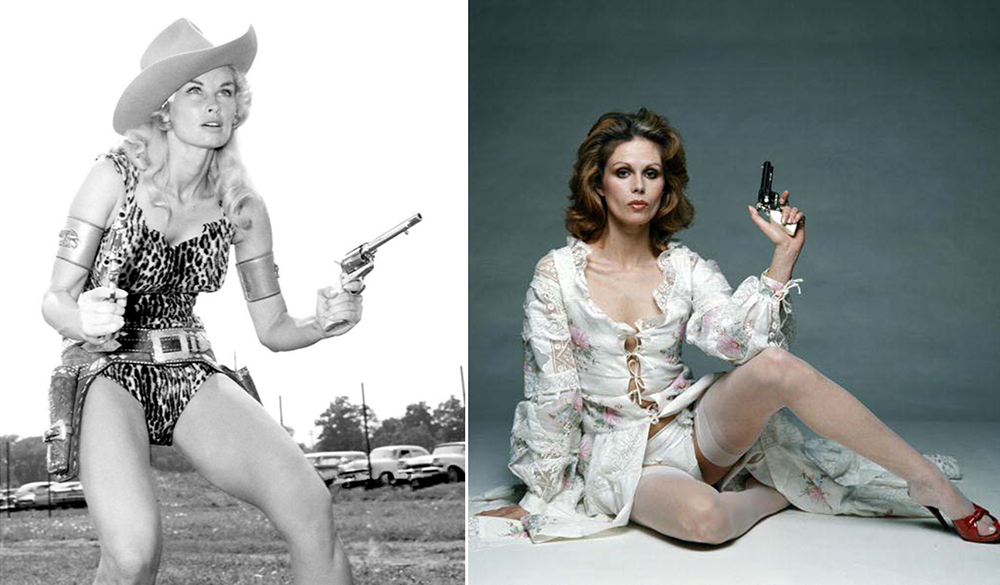 Irish McCalla and Lumley again