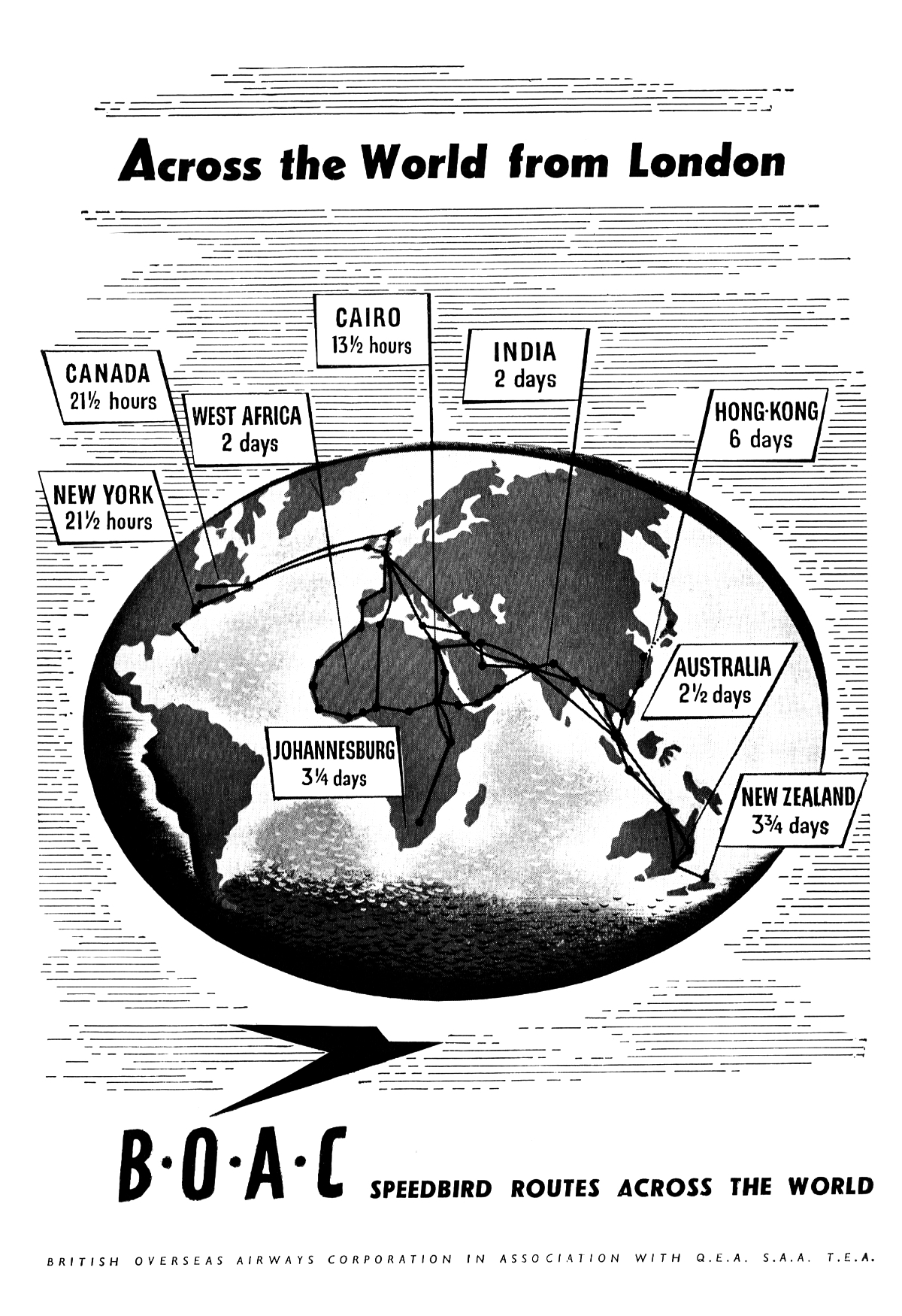 In 1946, long distance flights on lumbering old flying boats were commonplace. They lasted for several days and involved night stops in exotic places. By 1960, British Overseas Airway Corporation's (BOAC) Rolls Royce-powered 707s, carrying over 130 passengers. could perform the same journeys in a matter of hours. Later, those 707s were joined by the elegant Vickers VC10.
That's the story this collection of BOAC advertisements tells. A story of innovation, progress and service. The BOAC Speedbird Adverts are a collection of rarely seen adverts that were published between the years of 1940 -1970 in the "Airline Magazine" aimed at the British market.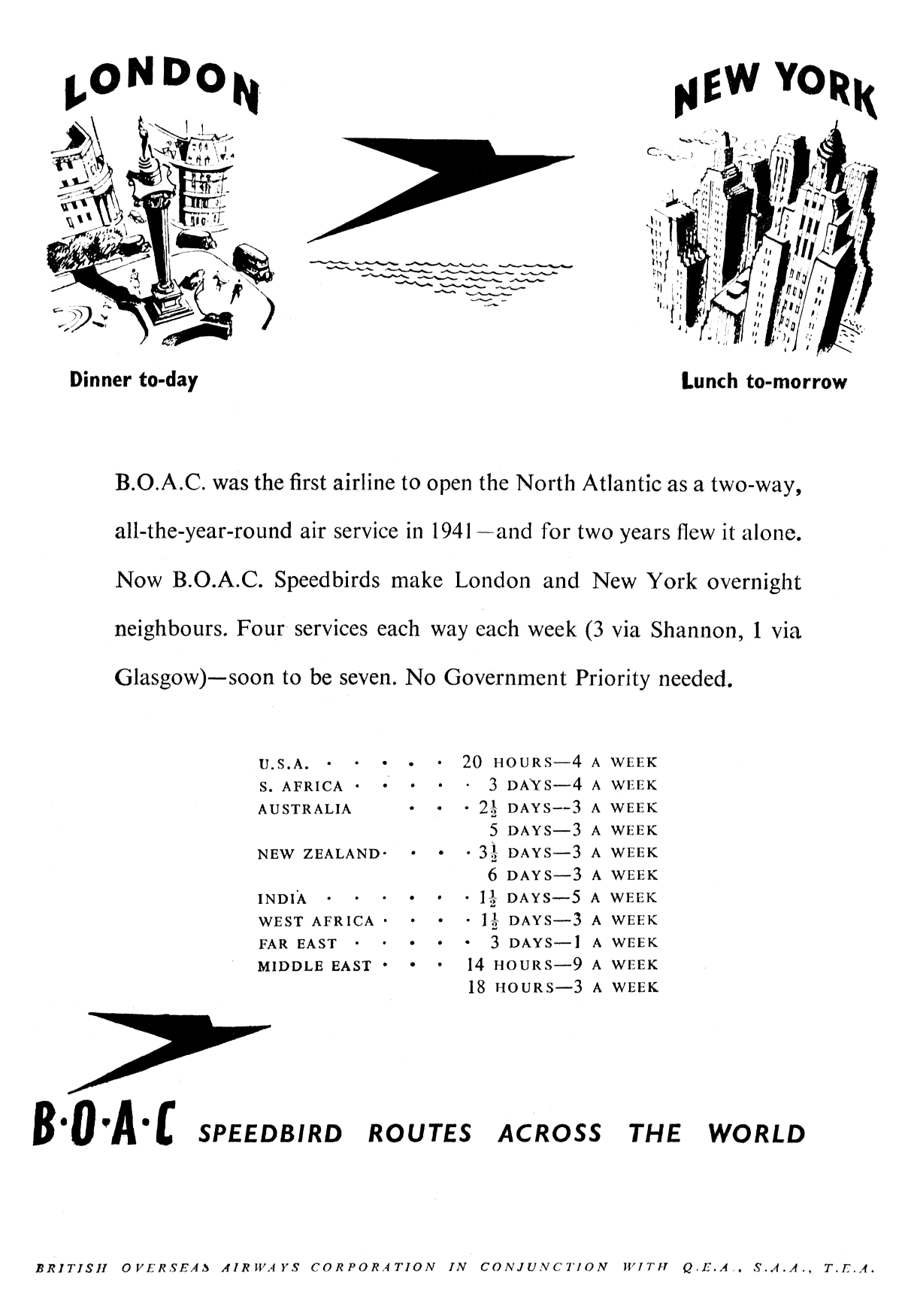 The Speedbird logo was designed in 1932 by English artist Theyre Lee-Elliott (28 May 1903 – 24 December 1988) as the corporate logo for Imperial Airways. It was used by the British Overseas Airways Corporation and British Airways for 52 years. The term "Speedbird" is still the call sign for British Airways international flights.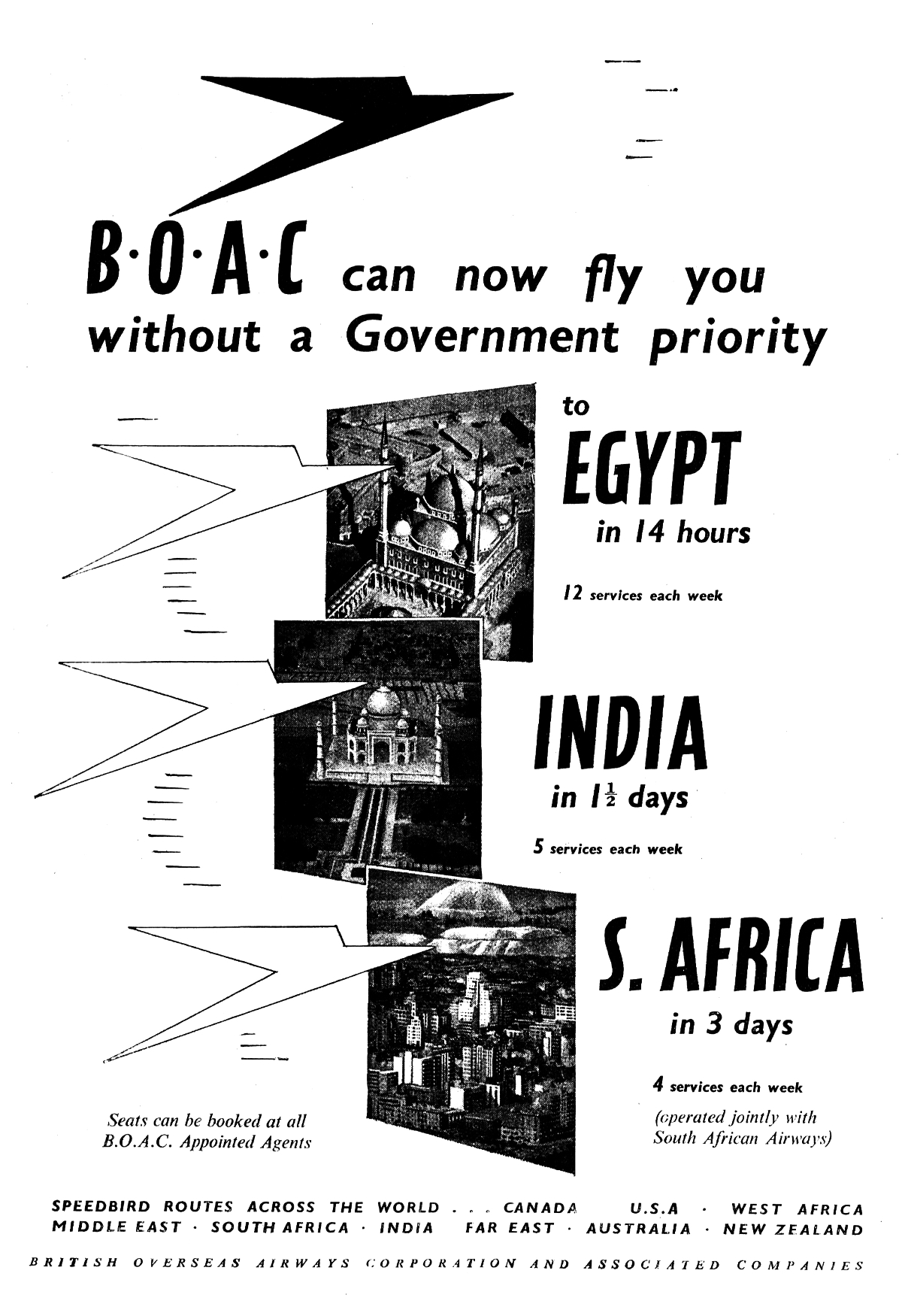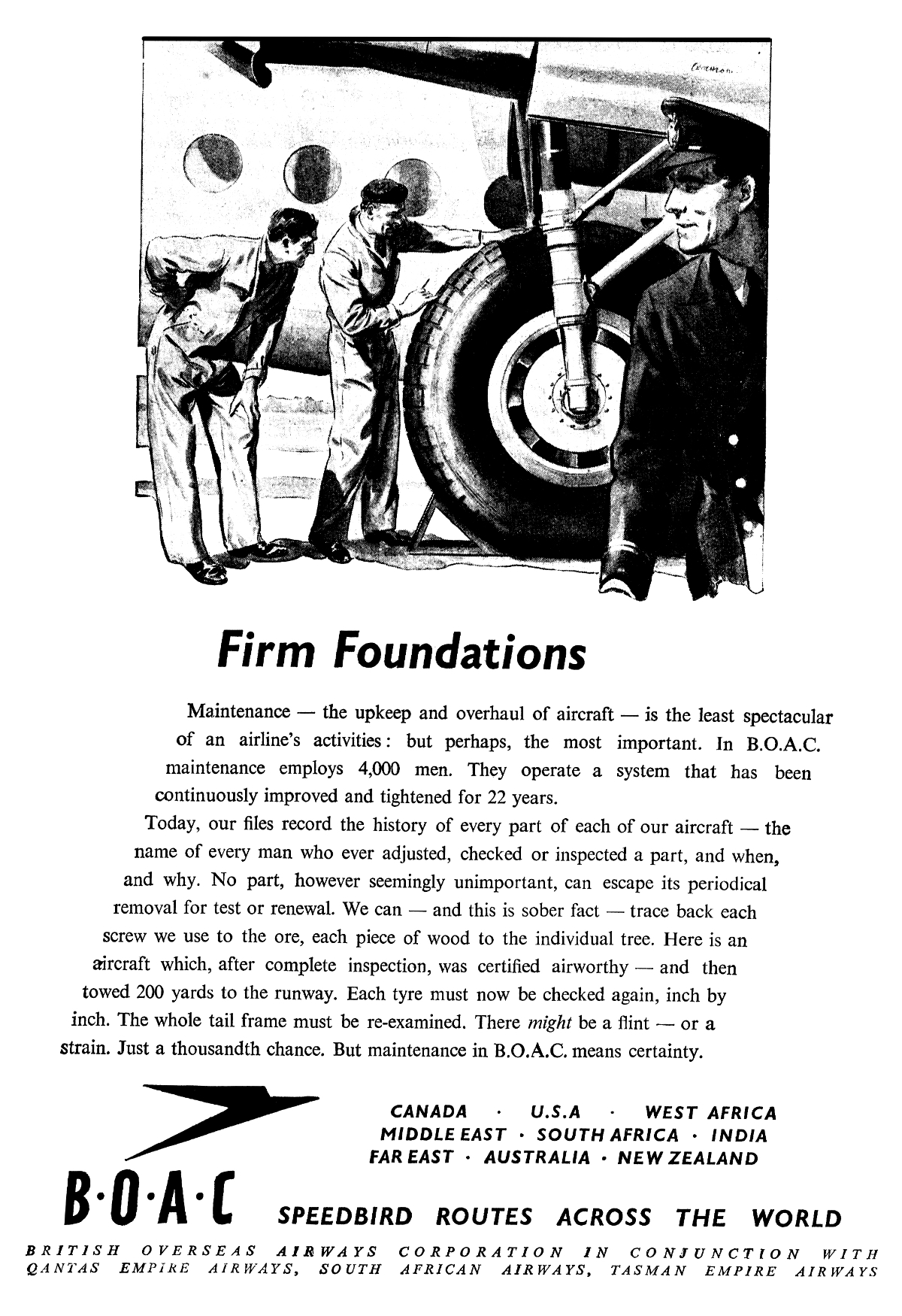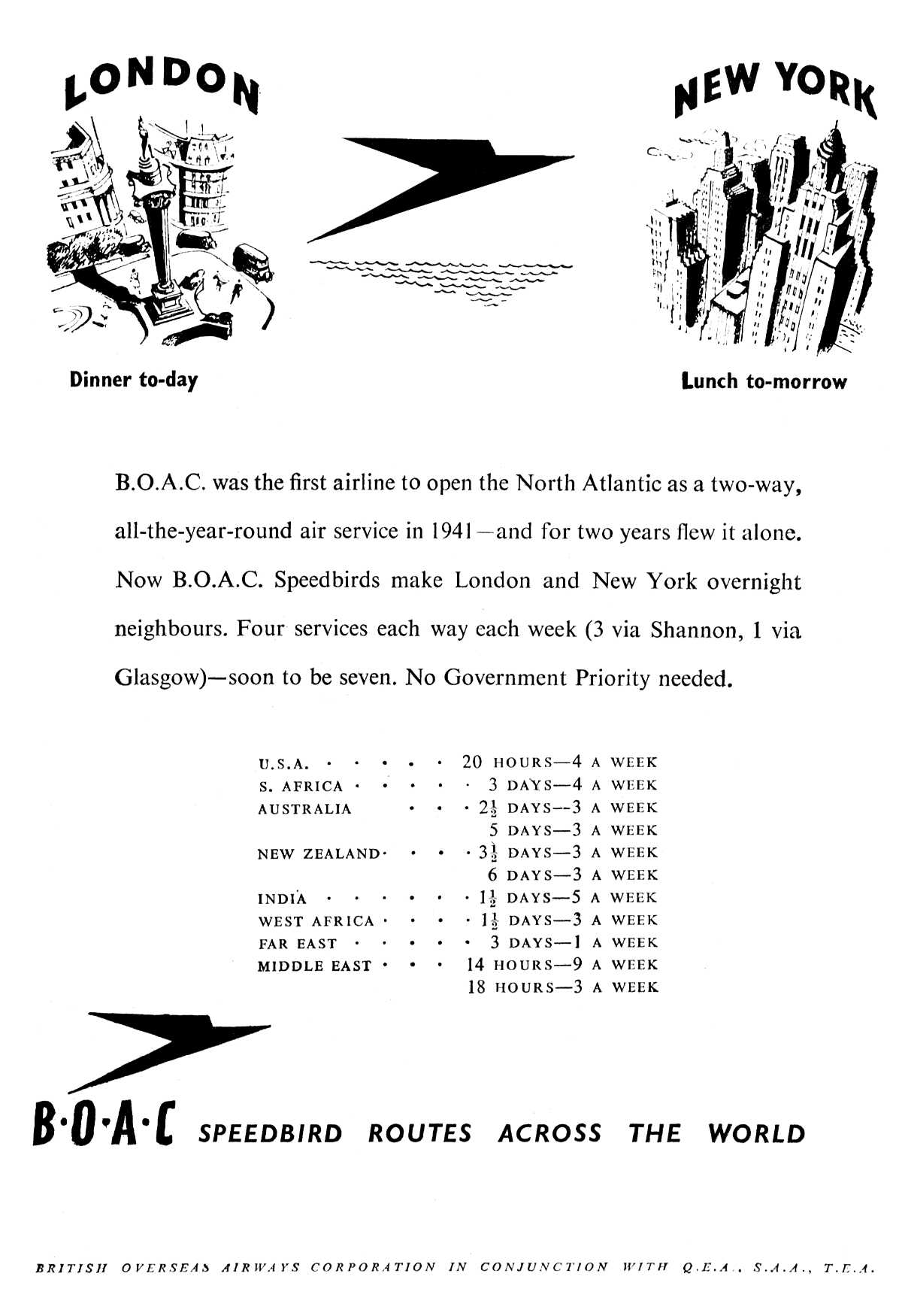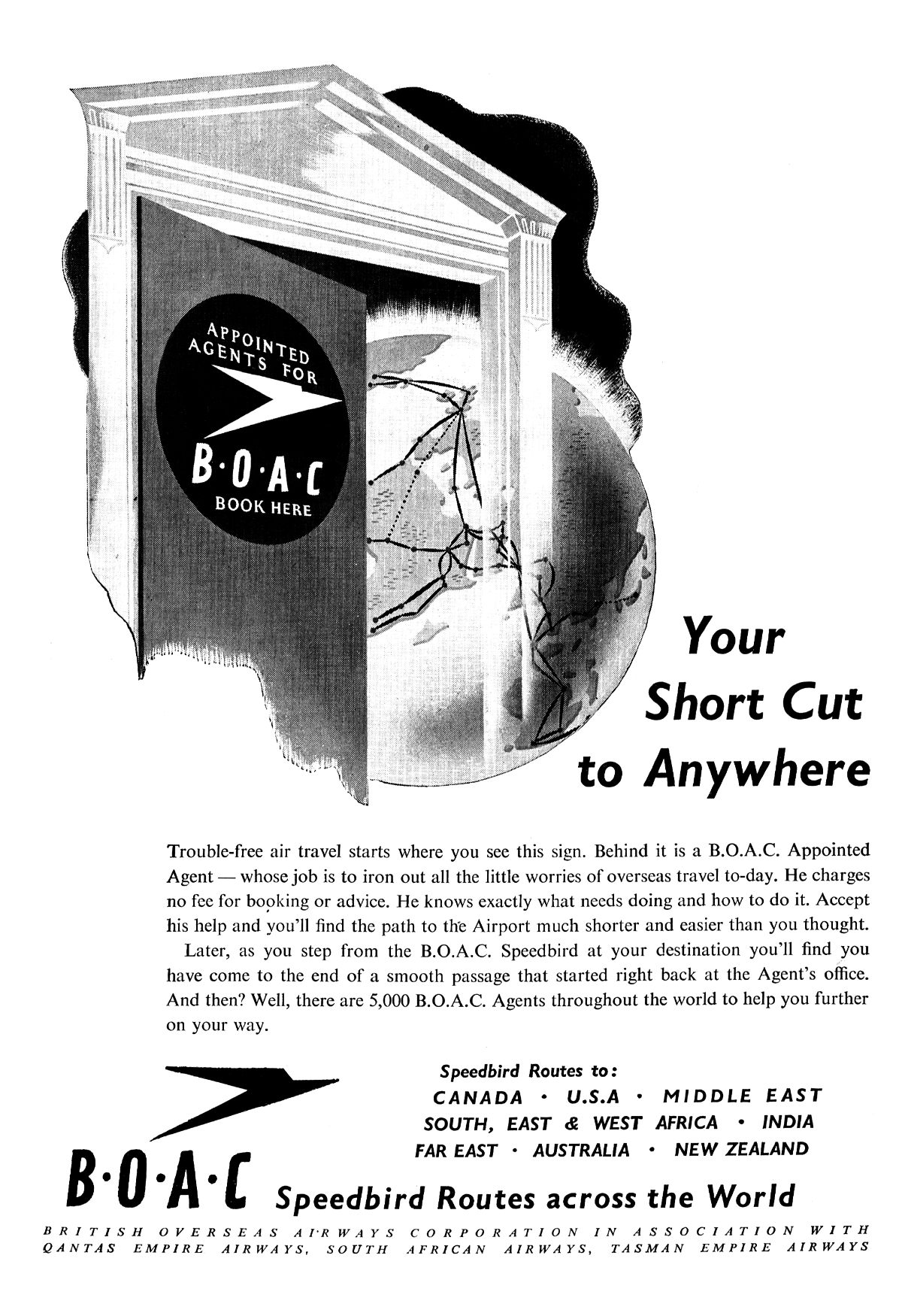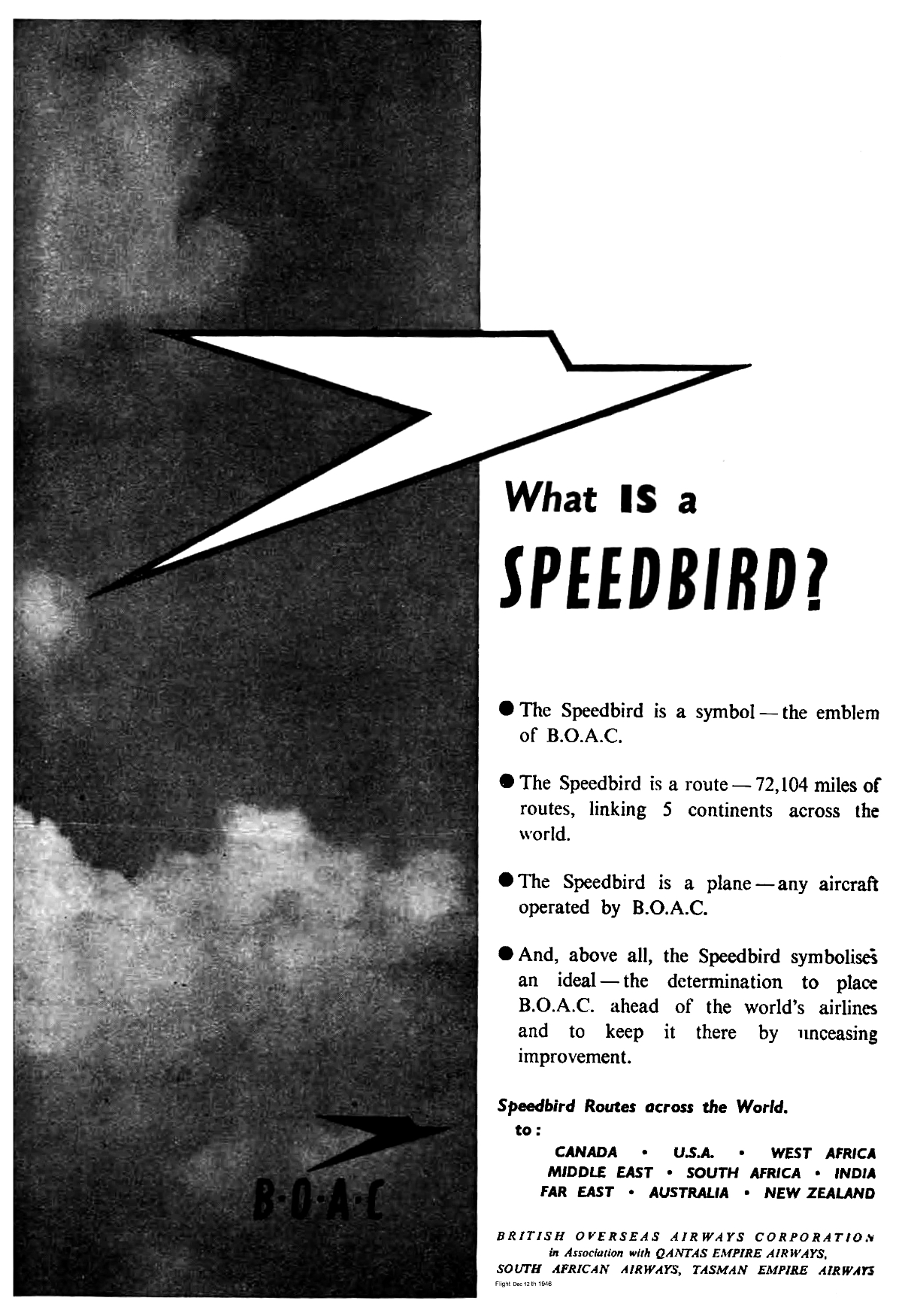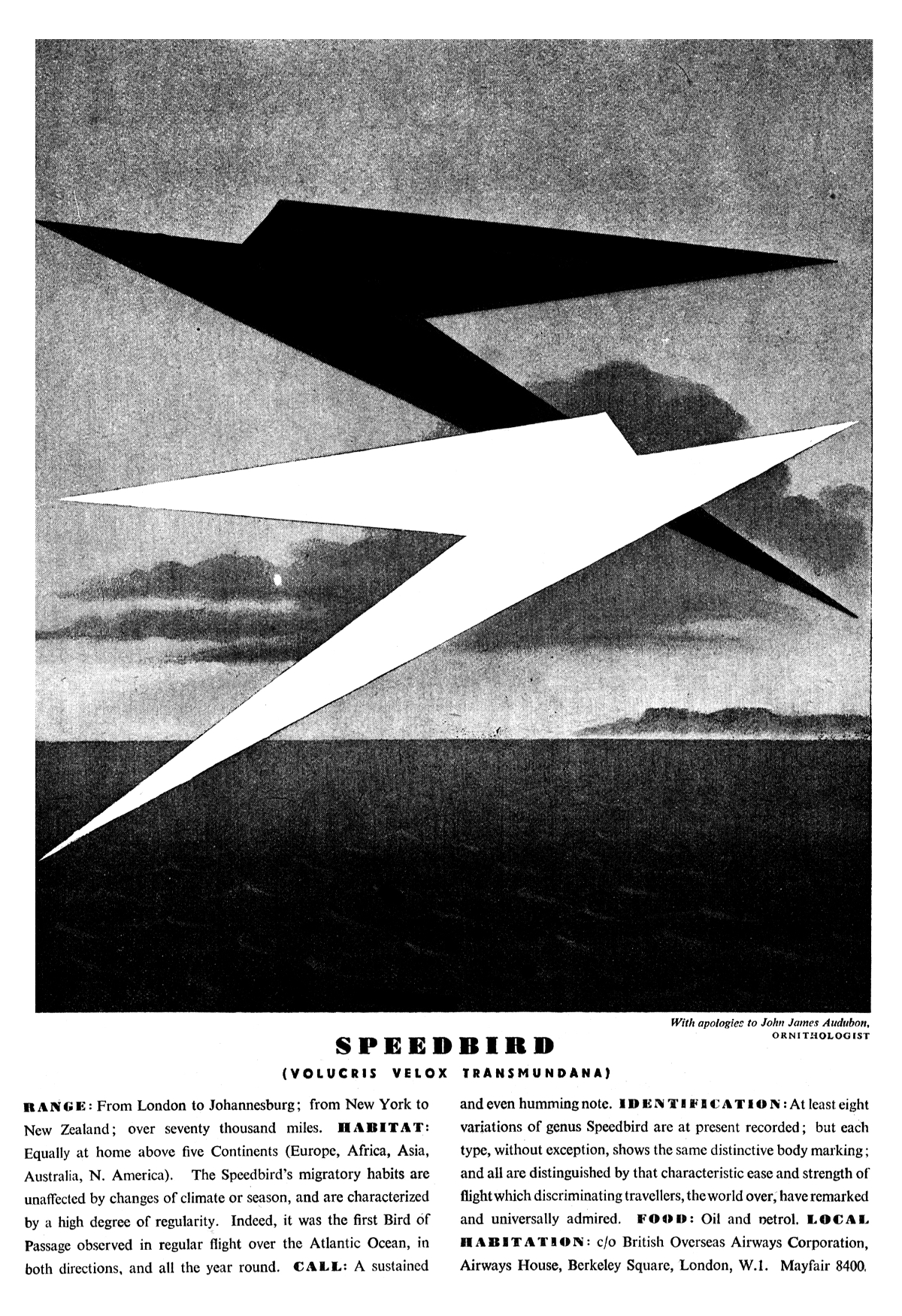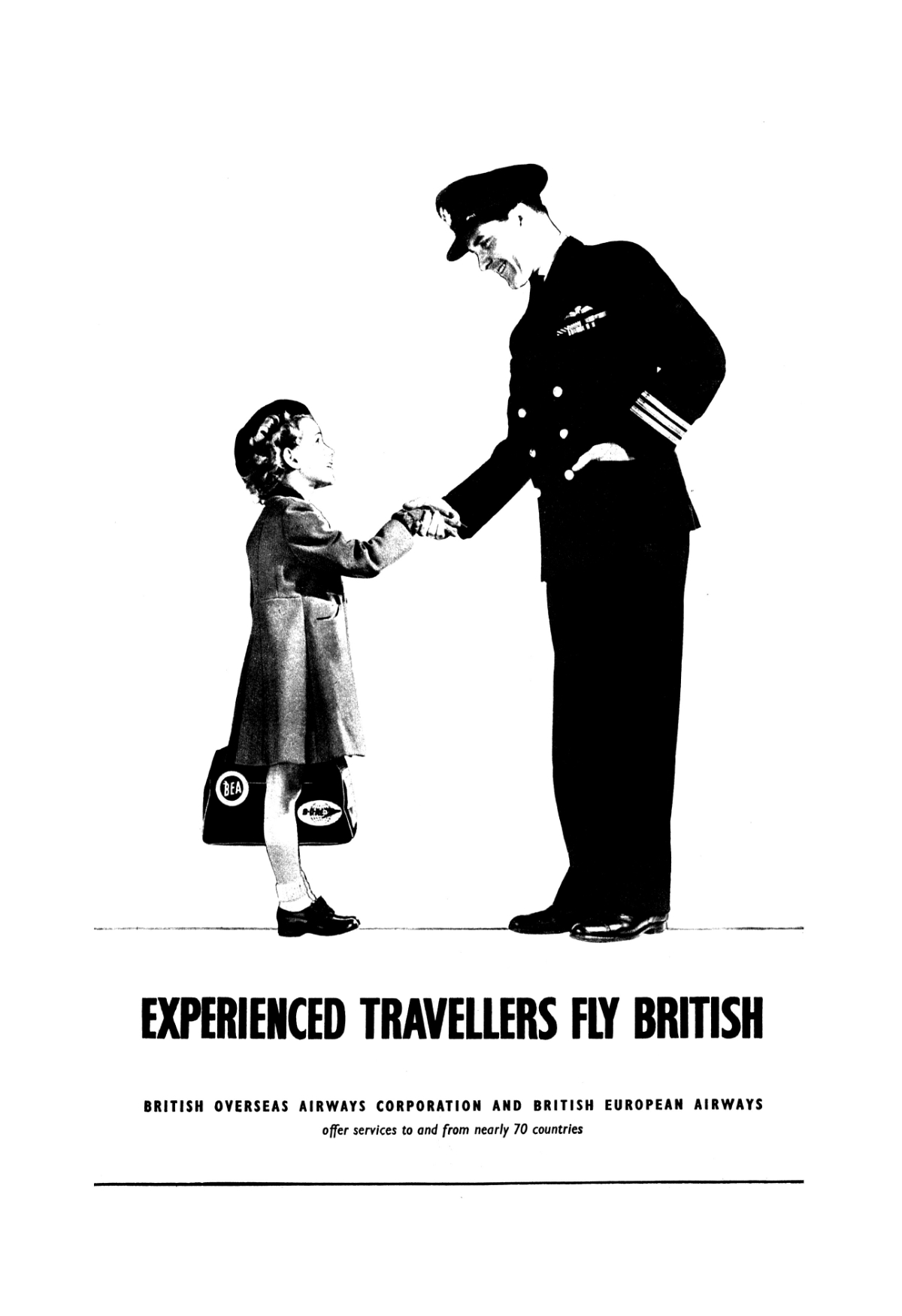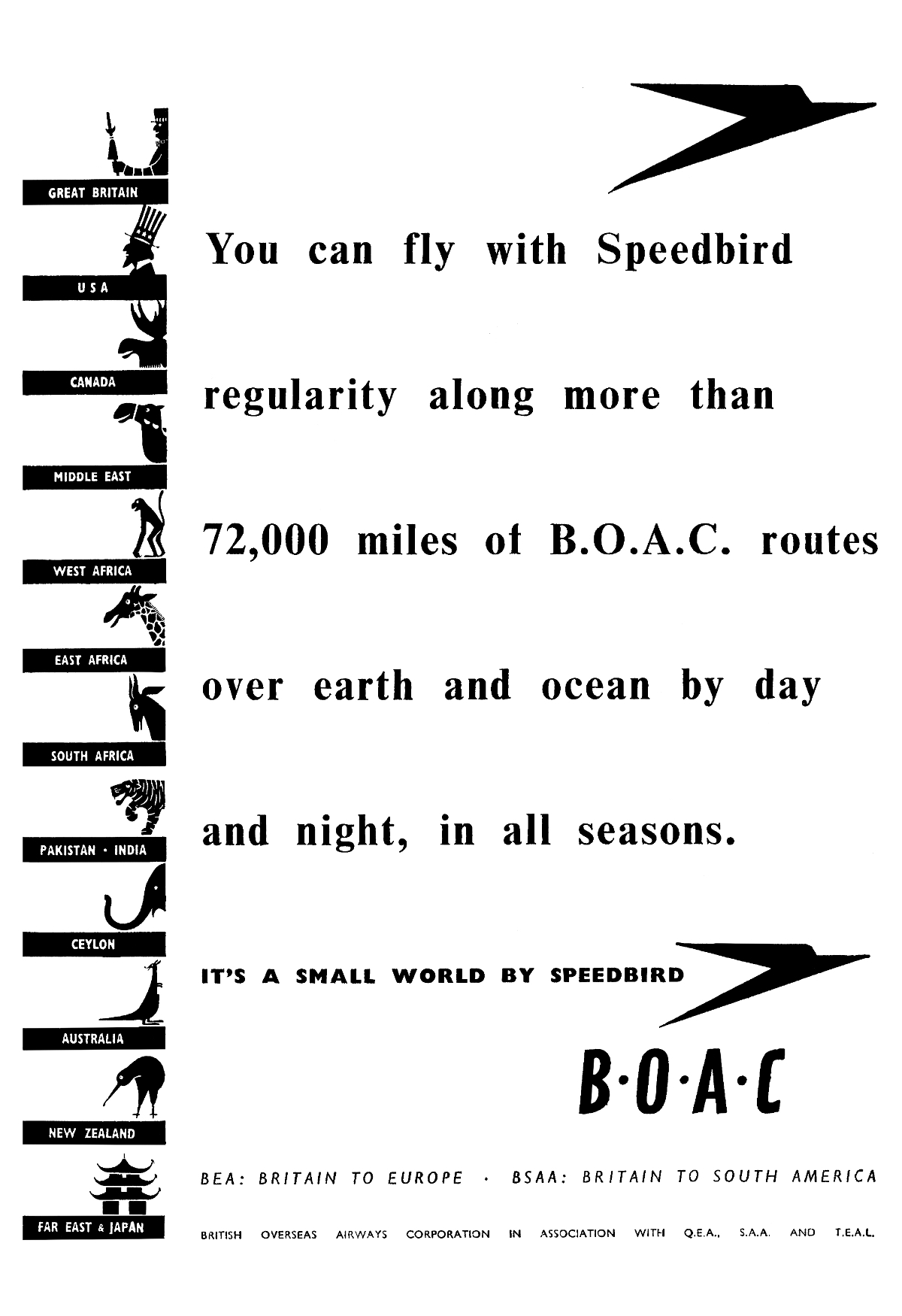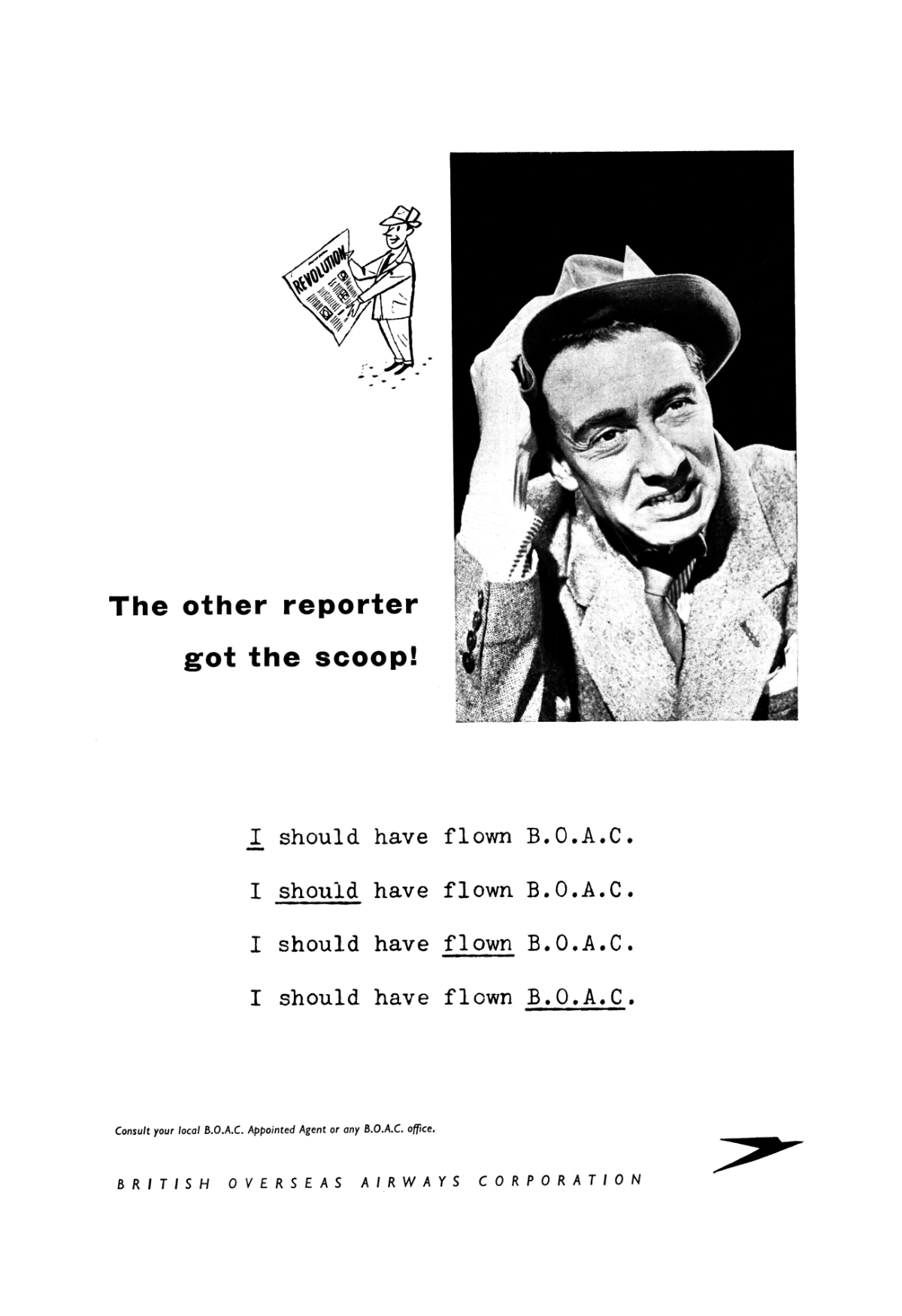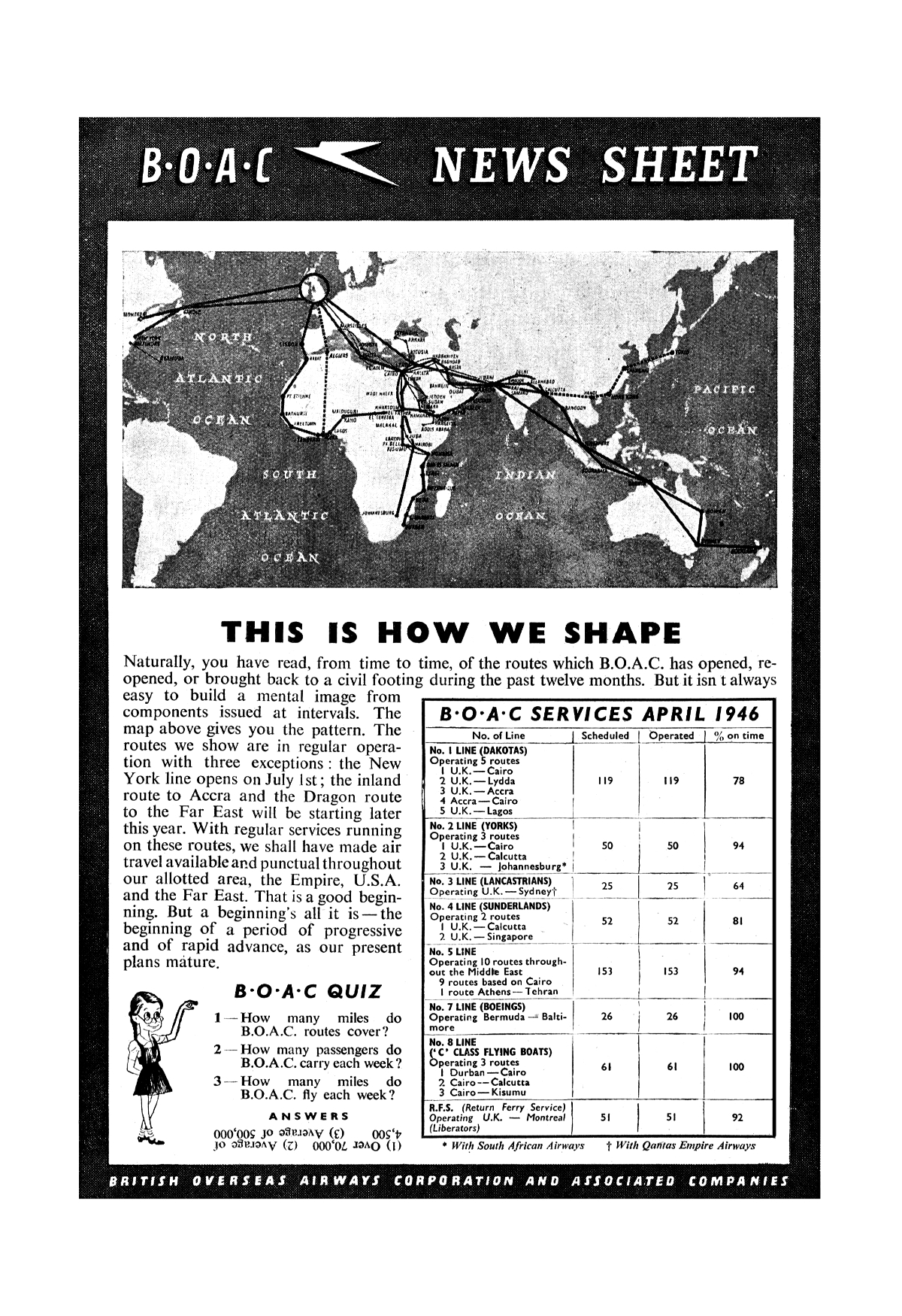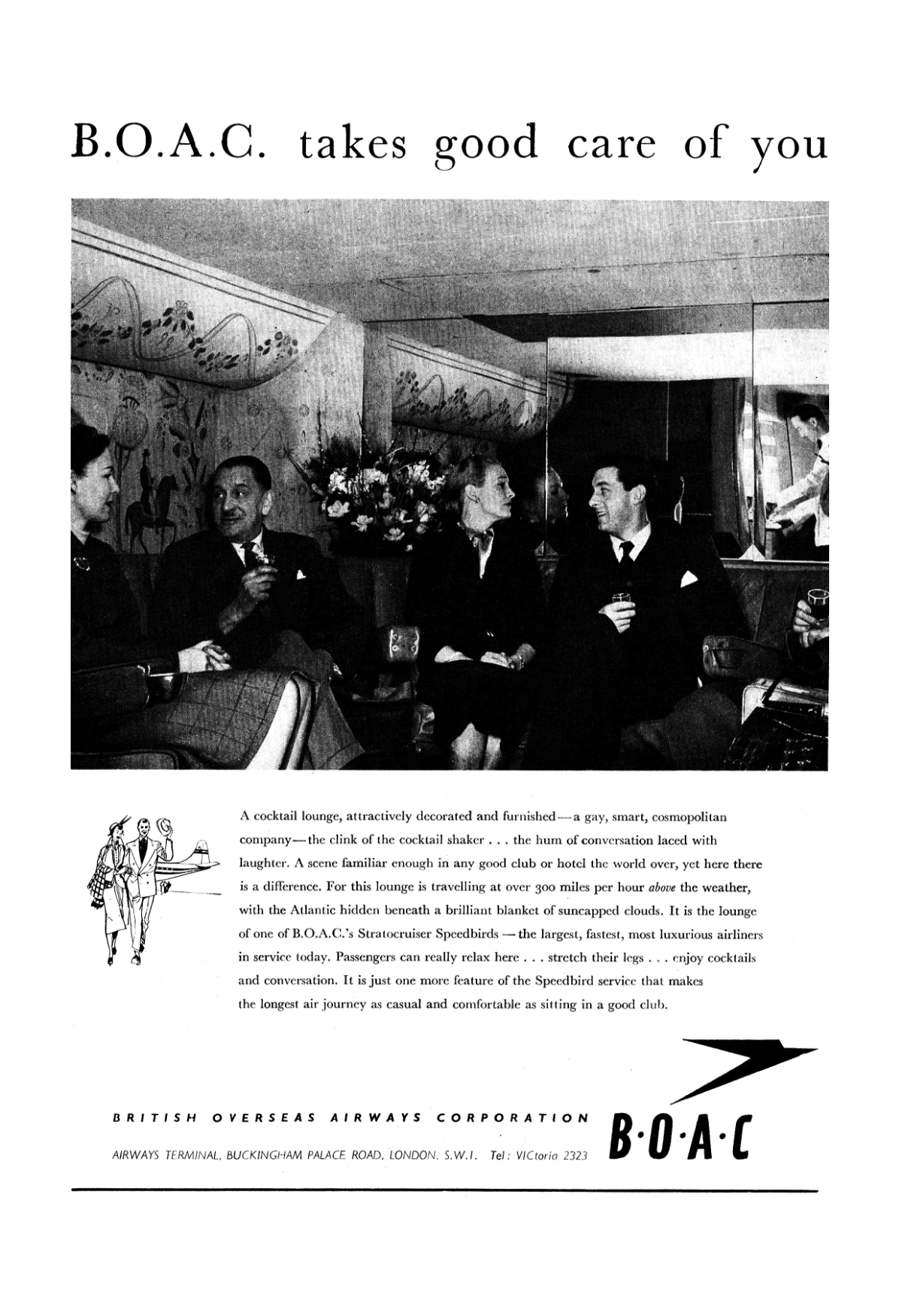 You can buy the book by Sean Naghibi at
Speedbird.