EYES in the sky are now commonplace. But at the beginning of the last century, surveying land from up there was limited to looking down from hot-air balloons and sketching the view. Cameras had been used, notably when tethered to pigeons, but George R. Lawrence had an idea. What if he strapped the panoramic camera he had designed and built to a kite?
He got there the hard way, first thinking he could hang from an airship and snap away. But the platform broke free from the aircraft and her fell a long way down – reports say 2oo feet.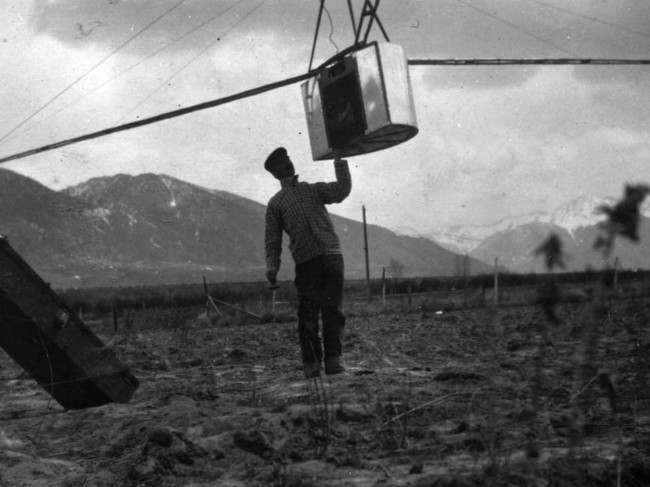 Lawrence experimented. He found that anything between nine and 17 kites was required to get the 49-pounds camera to 2000 feet. Piano wire would carry the electrical current that would trip the camera shutter. One limitation was that his "Captive Airship" could only take one picture at a time before it would need hauling in and reloaded. And then when would he press the shutter?
But he got good at it. In 1906, his aerial view of an earthquake ravaged San Francisco was reproduced in hundreds of periodicals.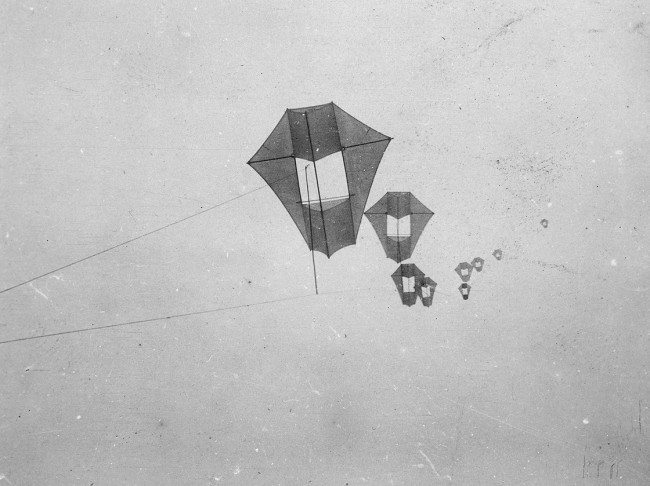 Kite surveillance was big news. When the First World War arrived, kites were used: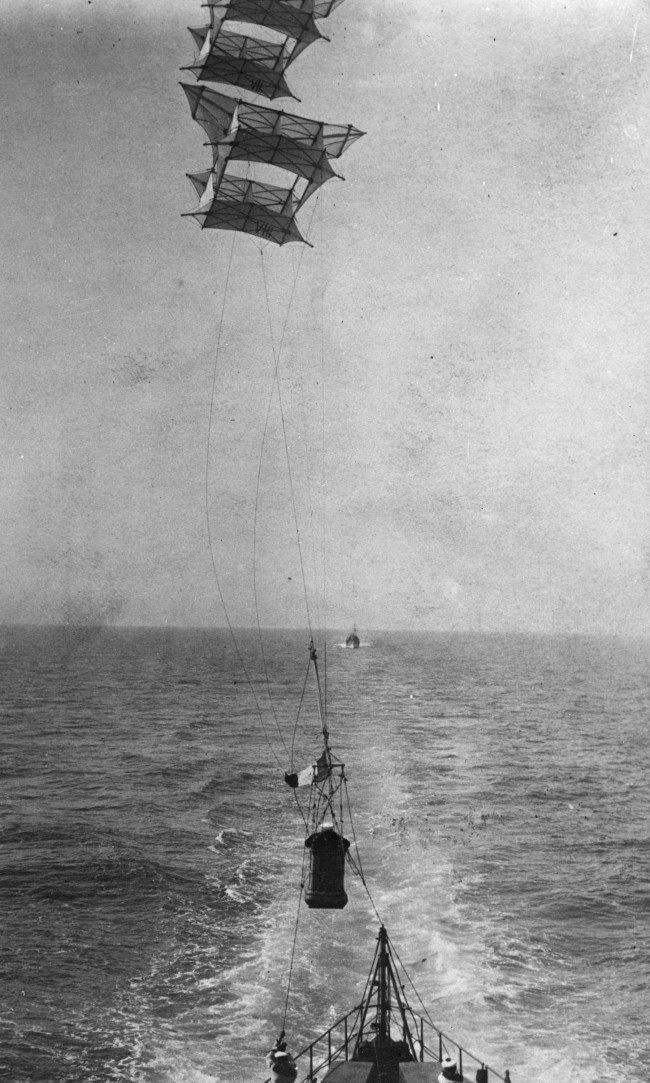 Spotter: Library of Congress