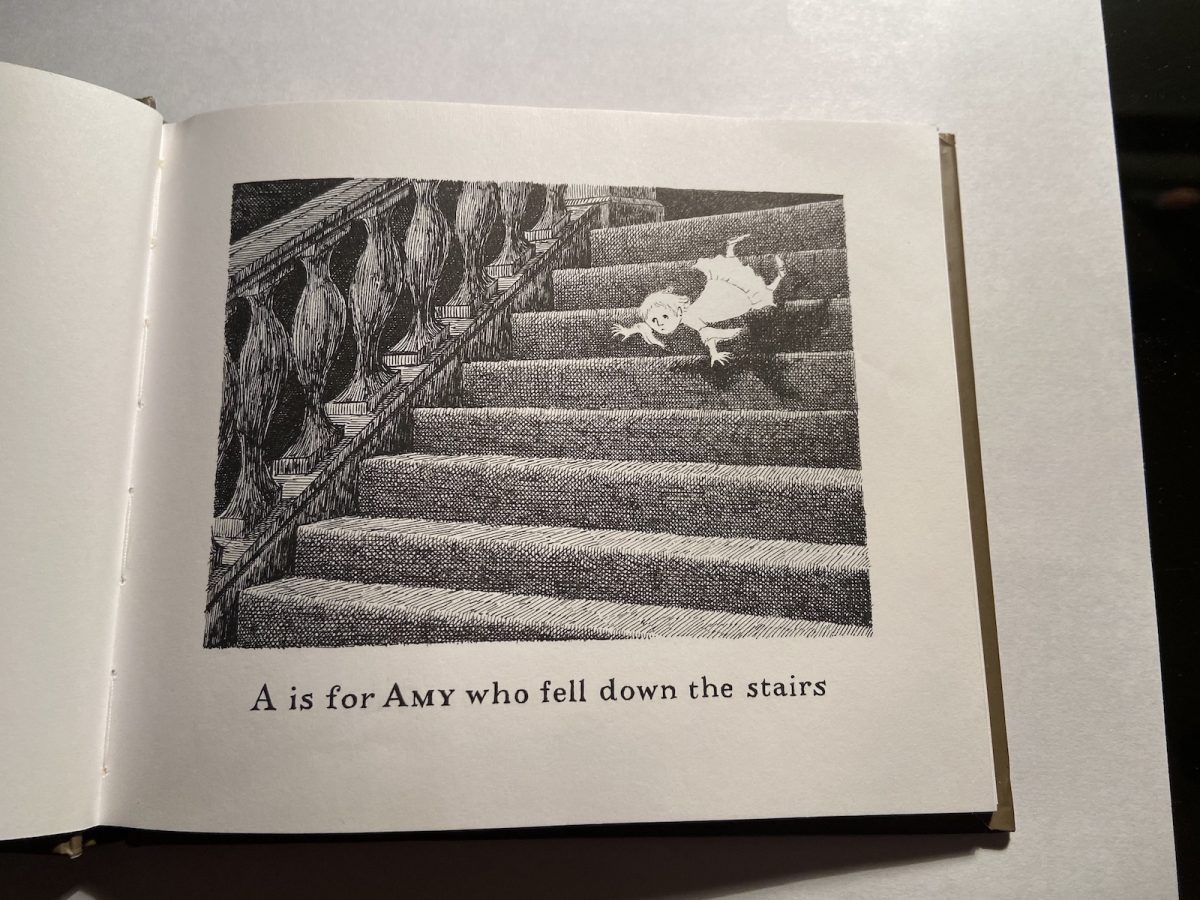 How the 26 children died is a matter of record. In 1963, American artist Edward Gorey presented The Gashlycrumb Tinies, a book of drawings and rhymes showing the young victims, each name standing for a letter of the alphabet: "A is for AMY who fell down the stairs"; "B is for BASIL assaulted by bears". "I see no disparity between my books and everyday life," said the artist. "I write about everyday life."
The death scenes appear set in late Victorian England, possibly in the estate of a large provincial country house. You can almost hear the creak on the stairs and feel the cool breath on the back of the lonely child's neck as death approaches. Aside from poor Kate ("K is for KATE who was struck  with axe"), we don't to see what happens next.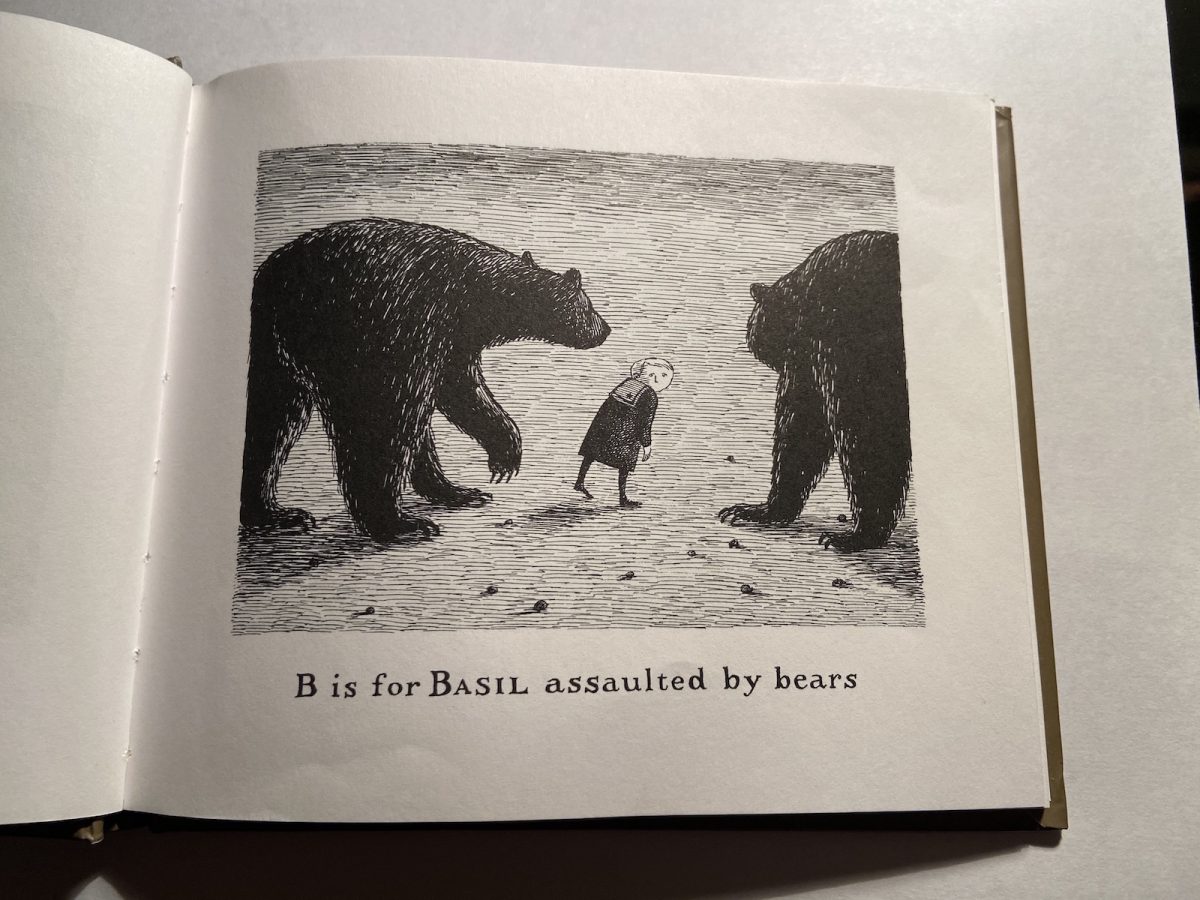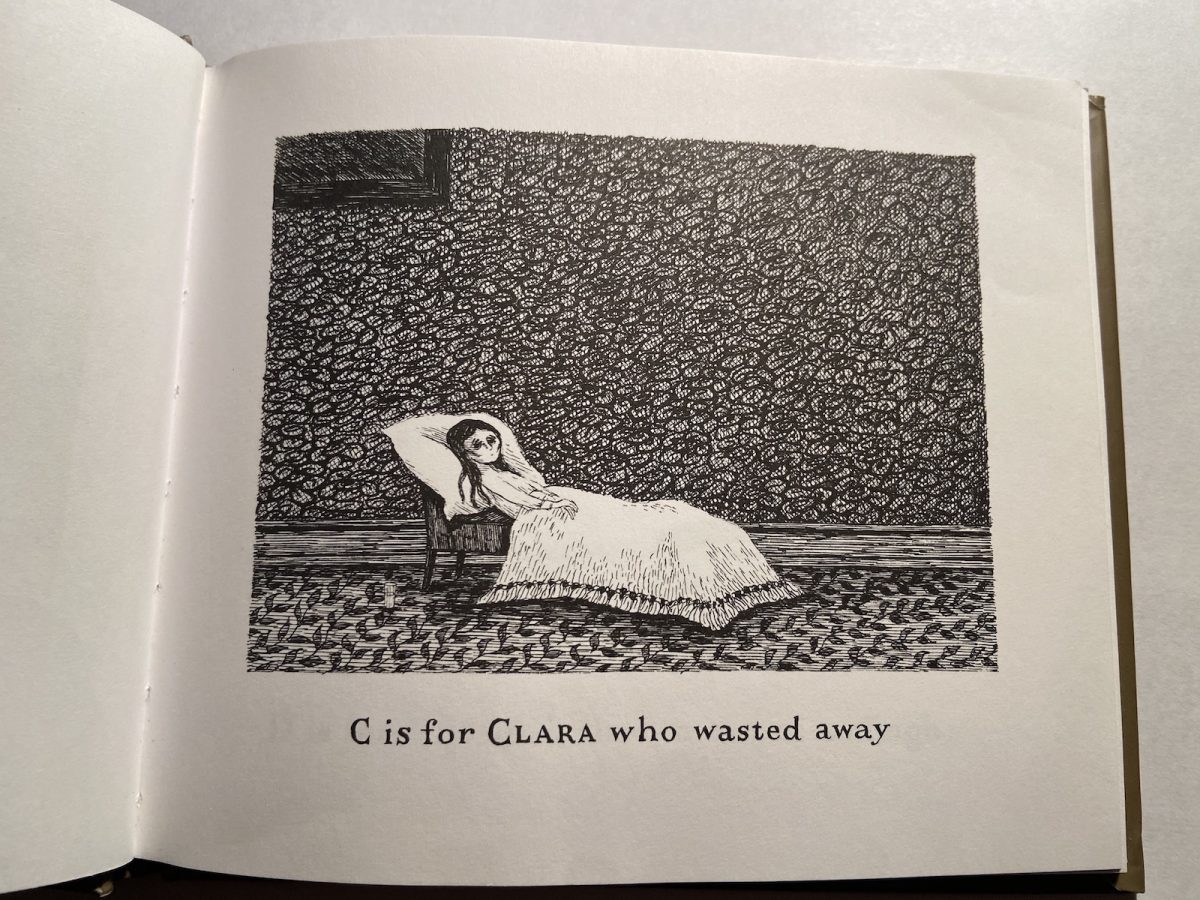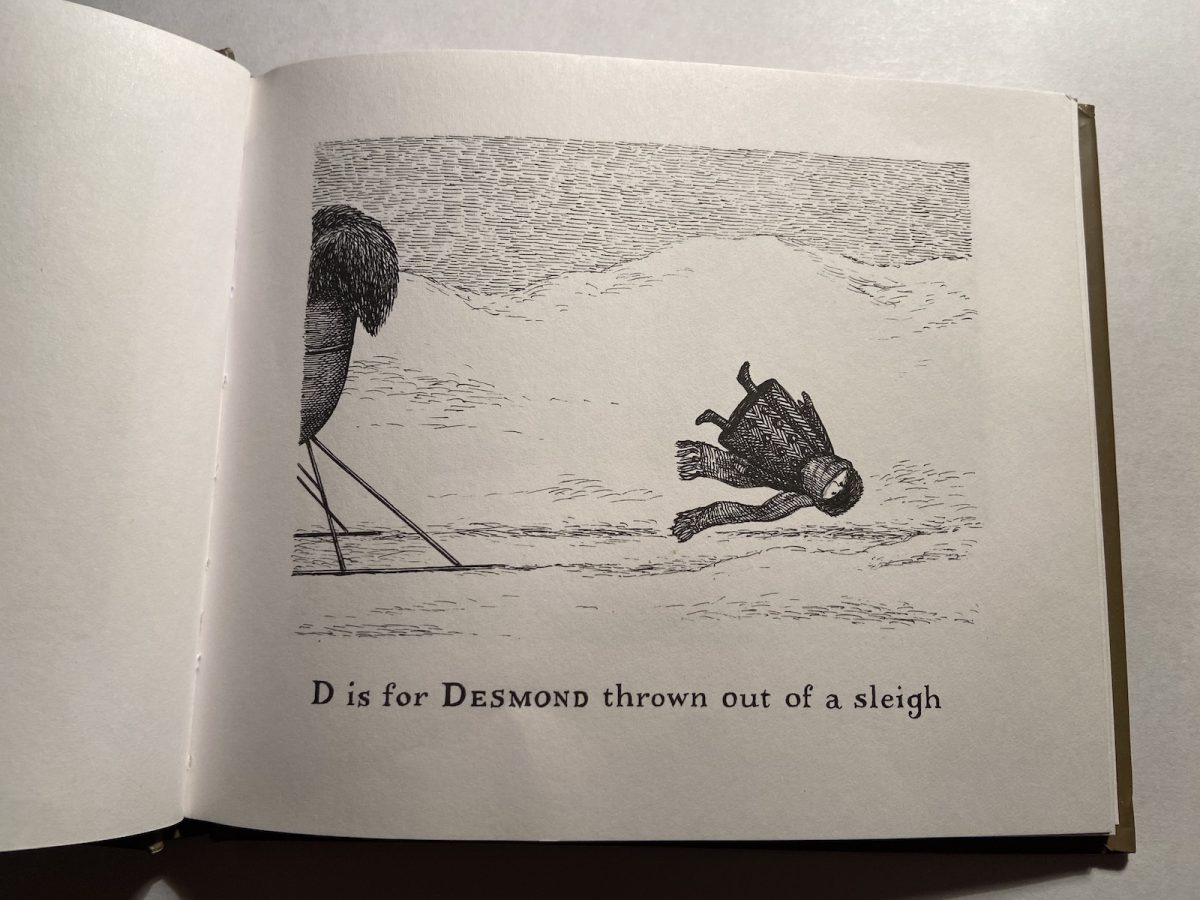 "I really think I write about everyday life. I don't think I'm quite as odd as others say I am. Life is intrinsically, well, boring and dangerous at the same time. At any given moment the floor may open up. Of course, it almost never does; that's what makes it so boring."
― Edward Gorey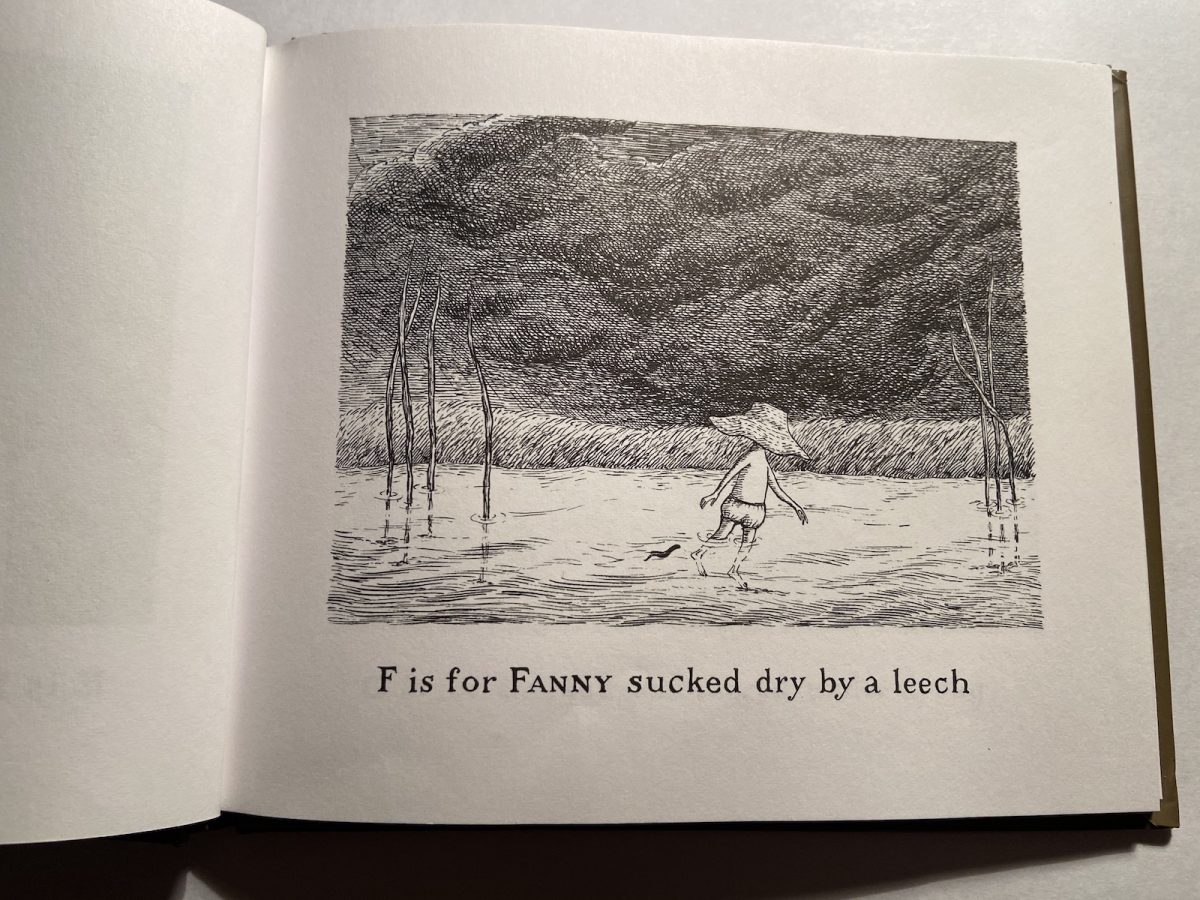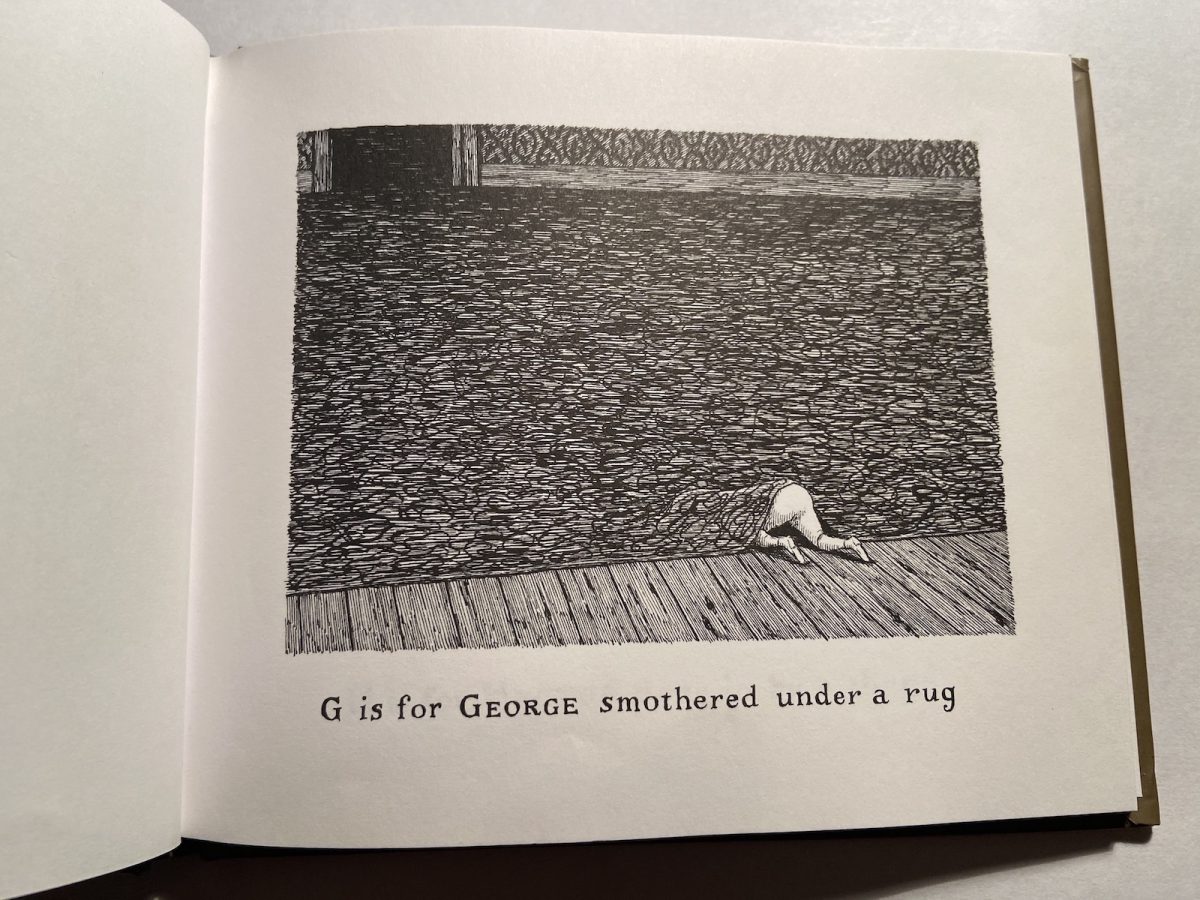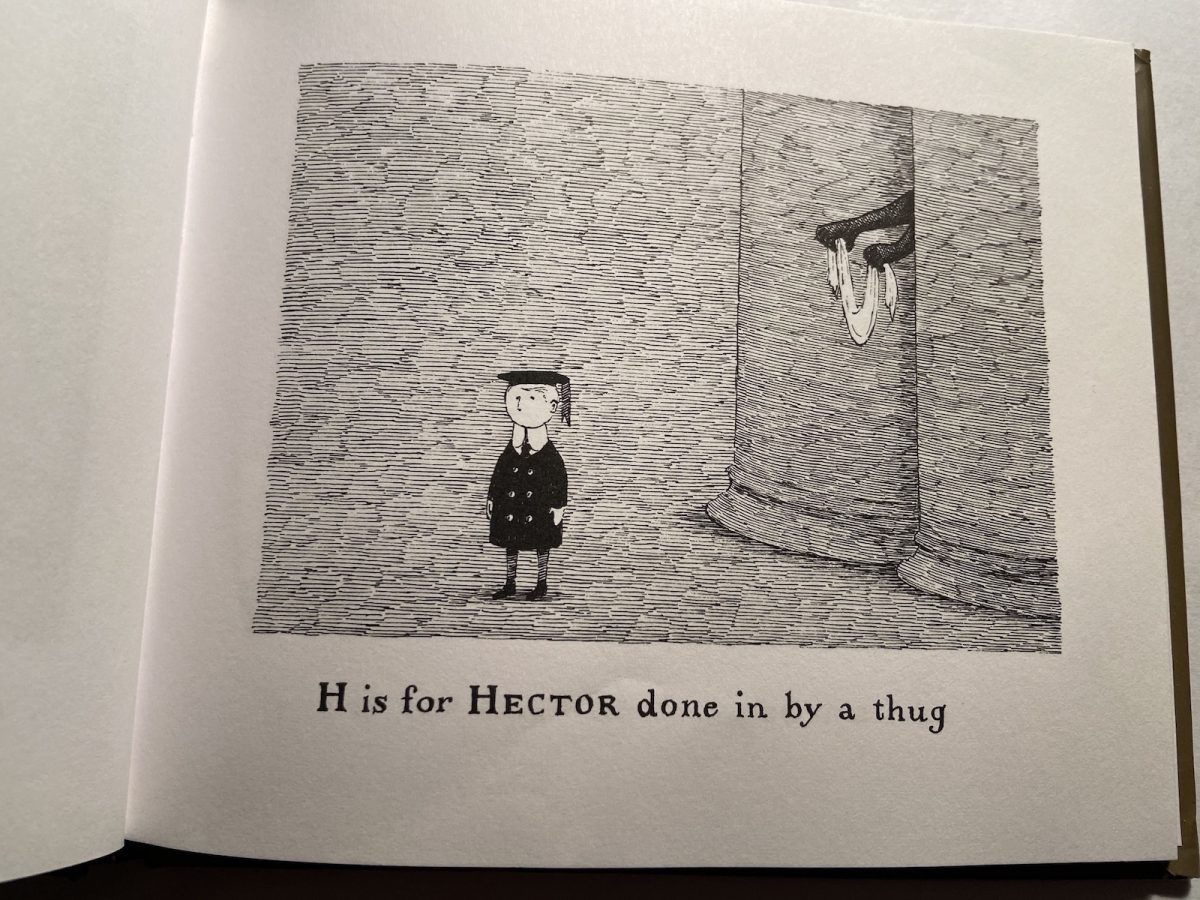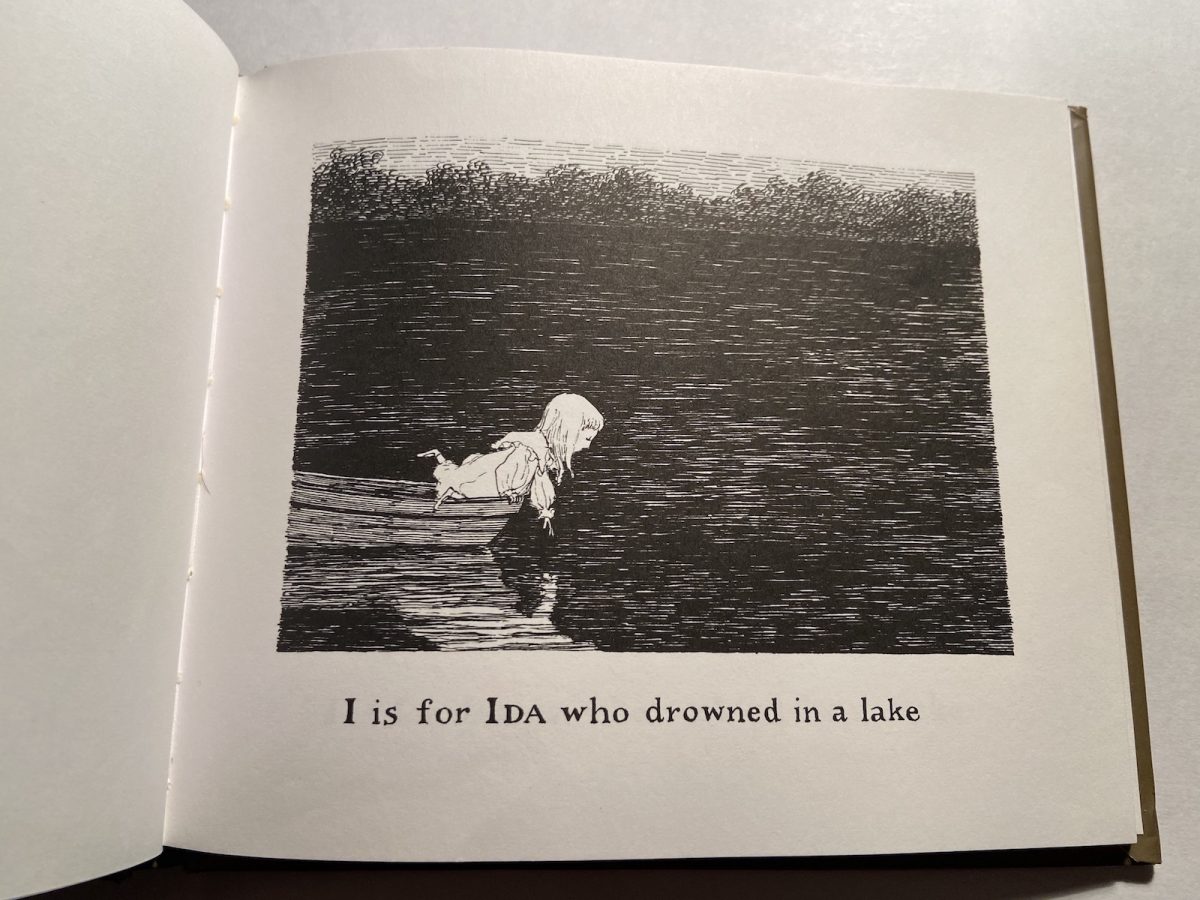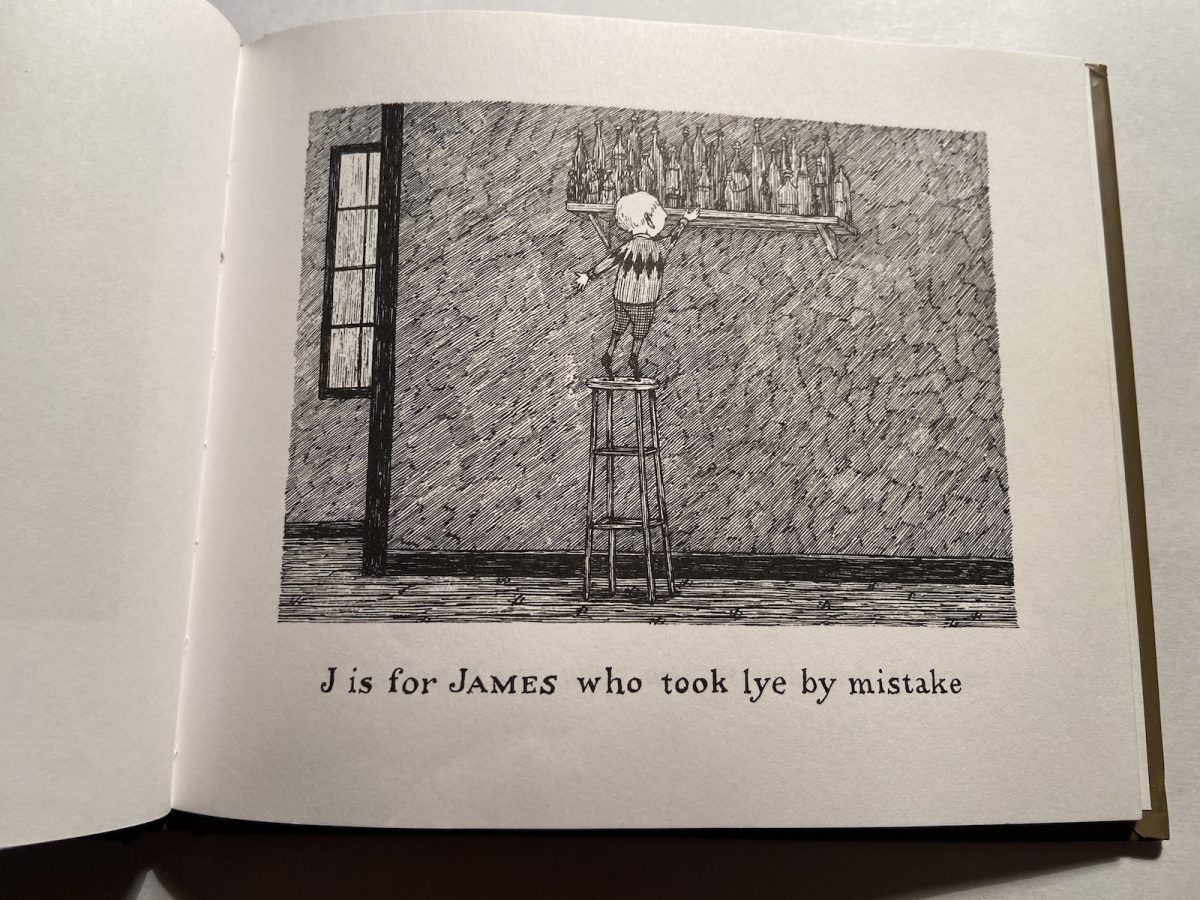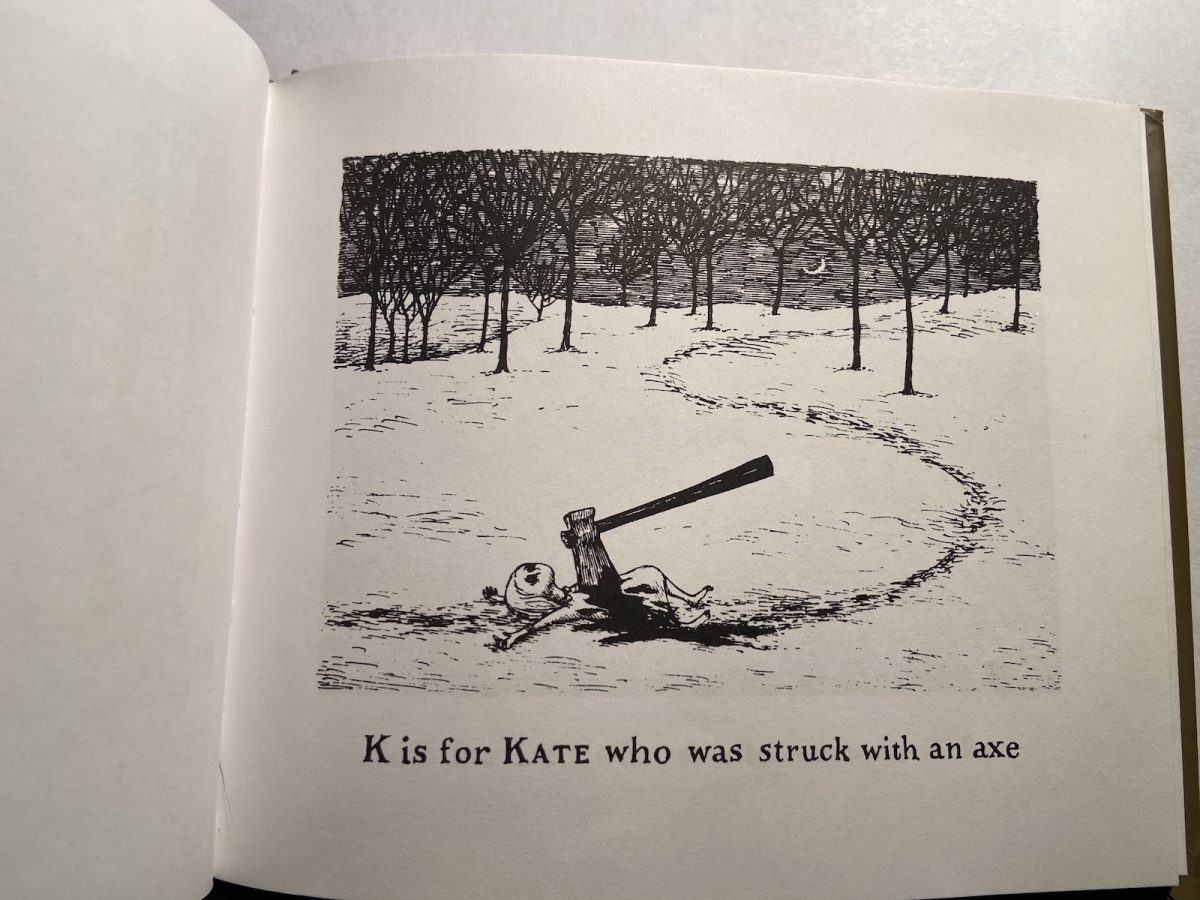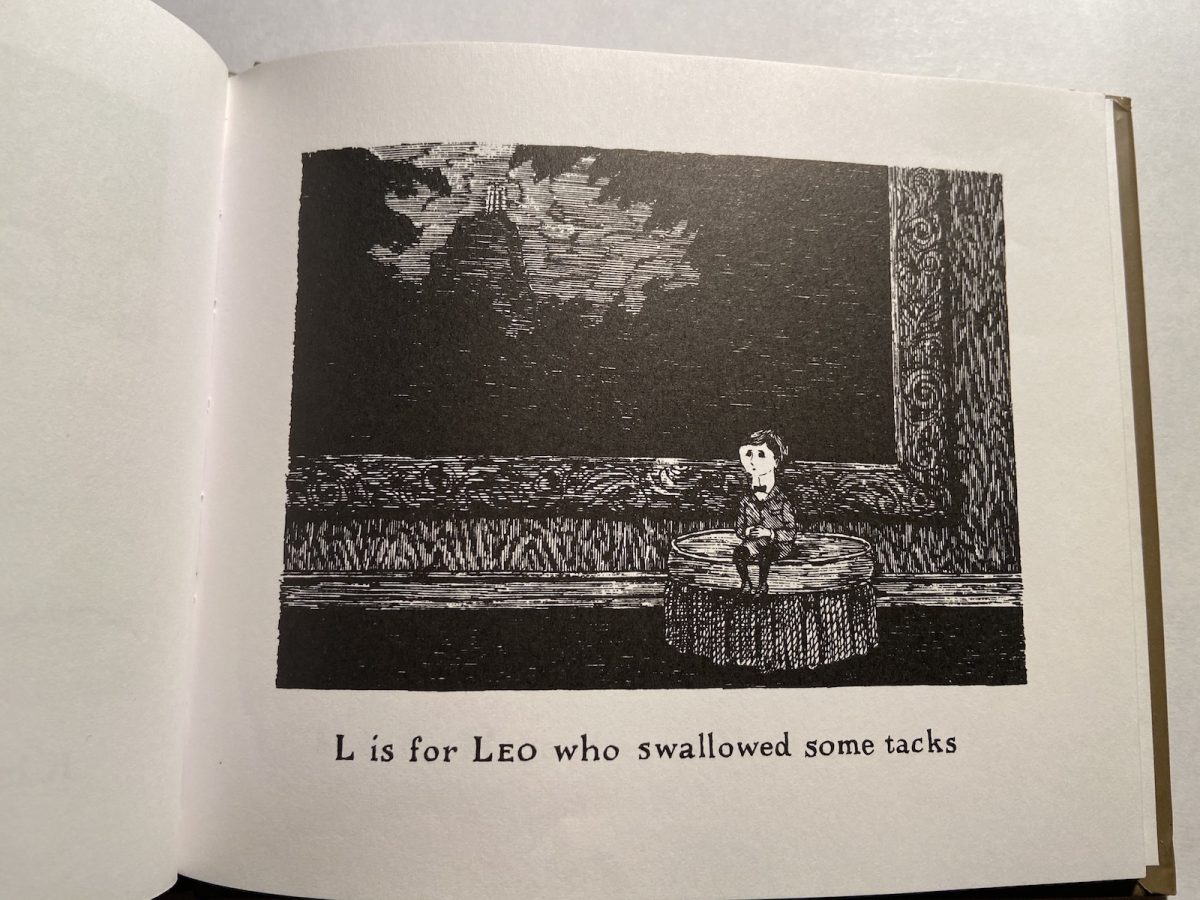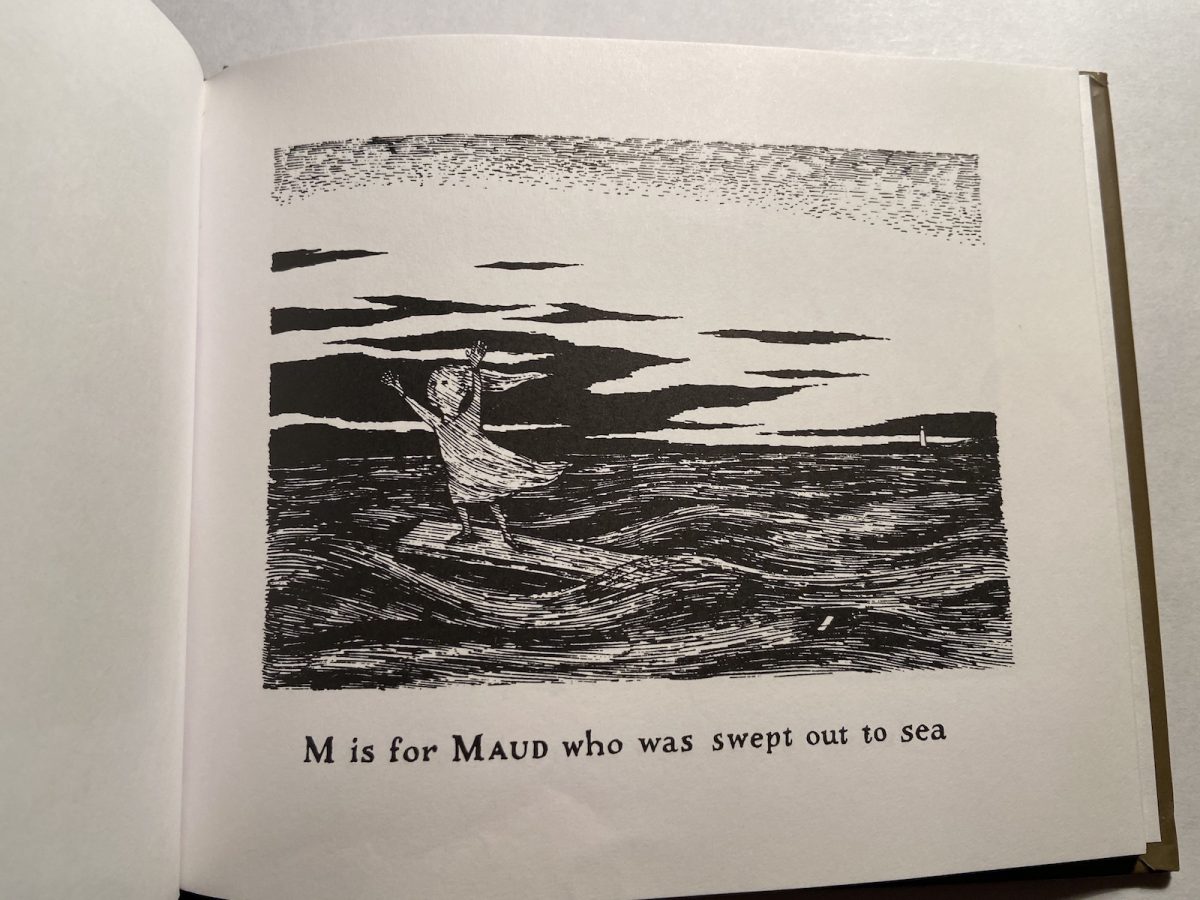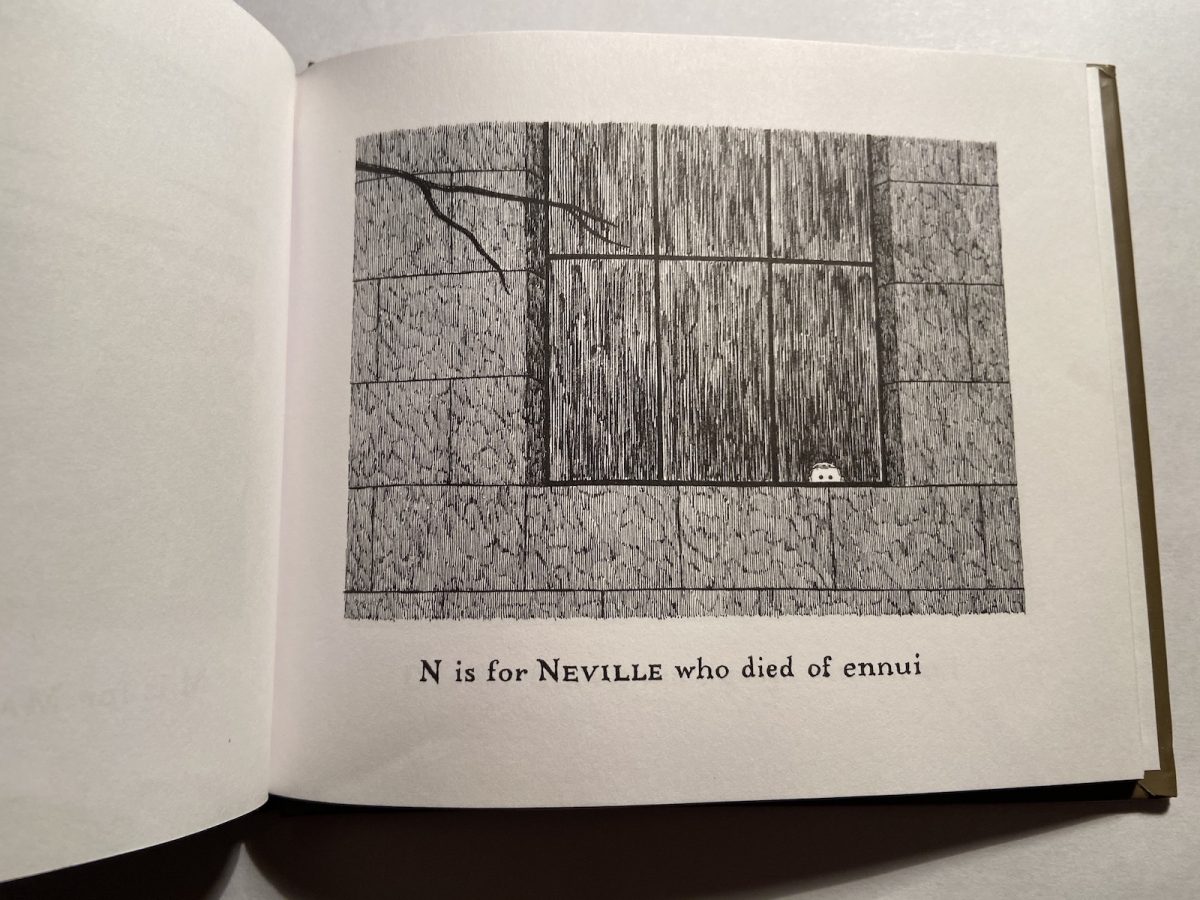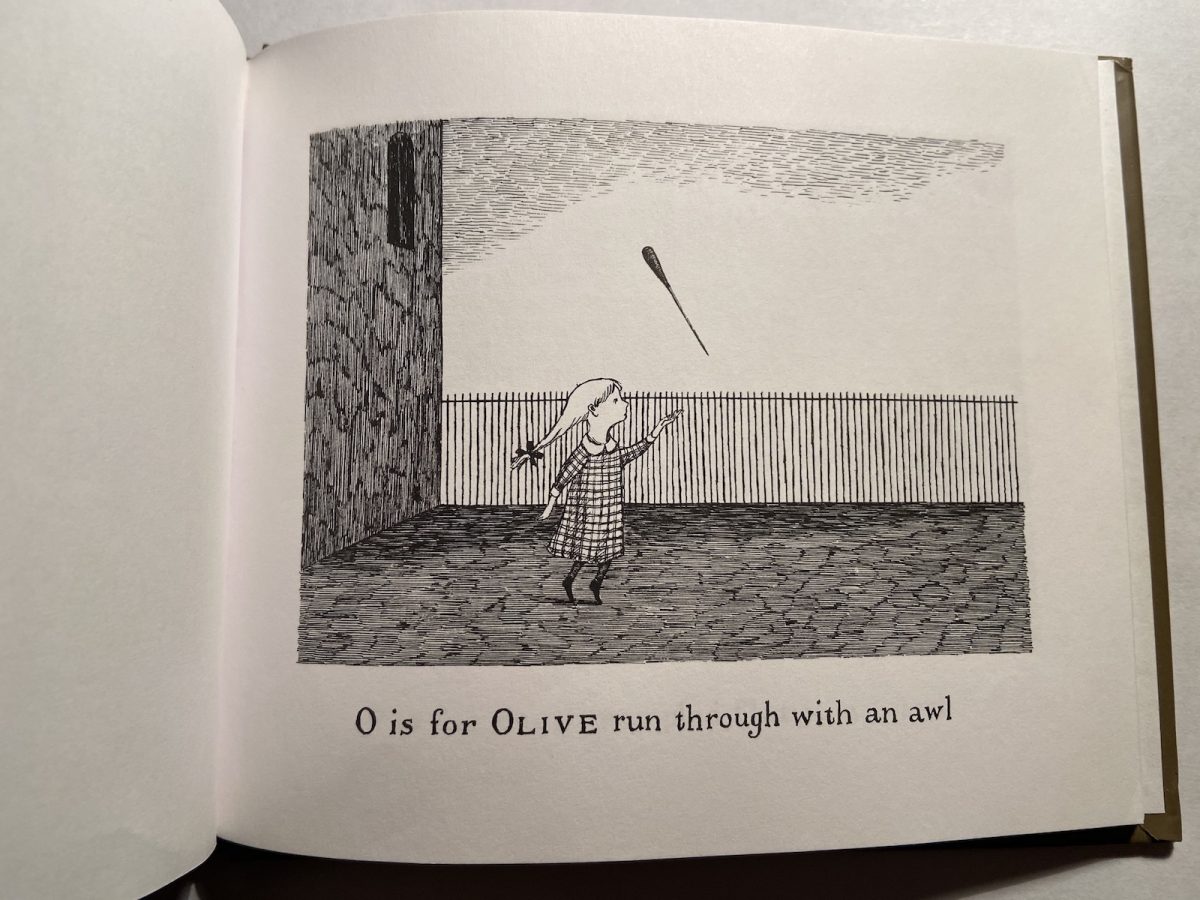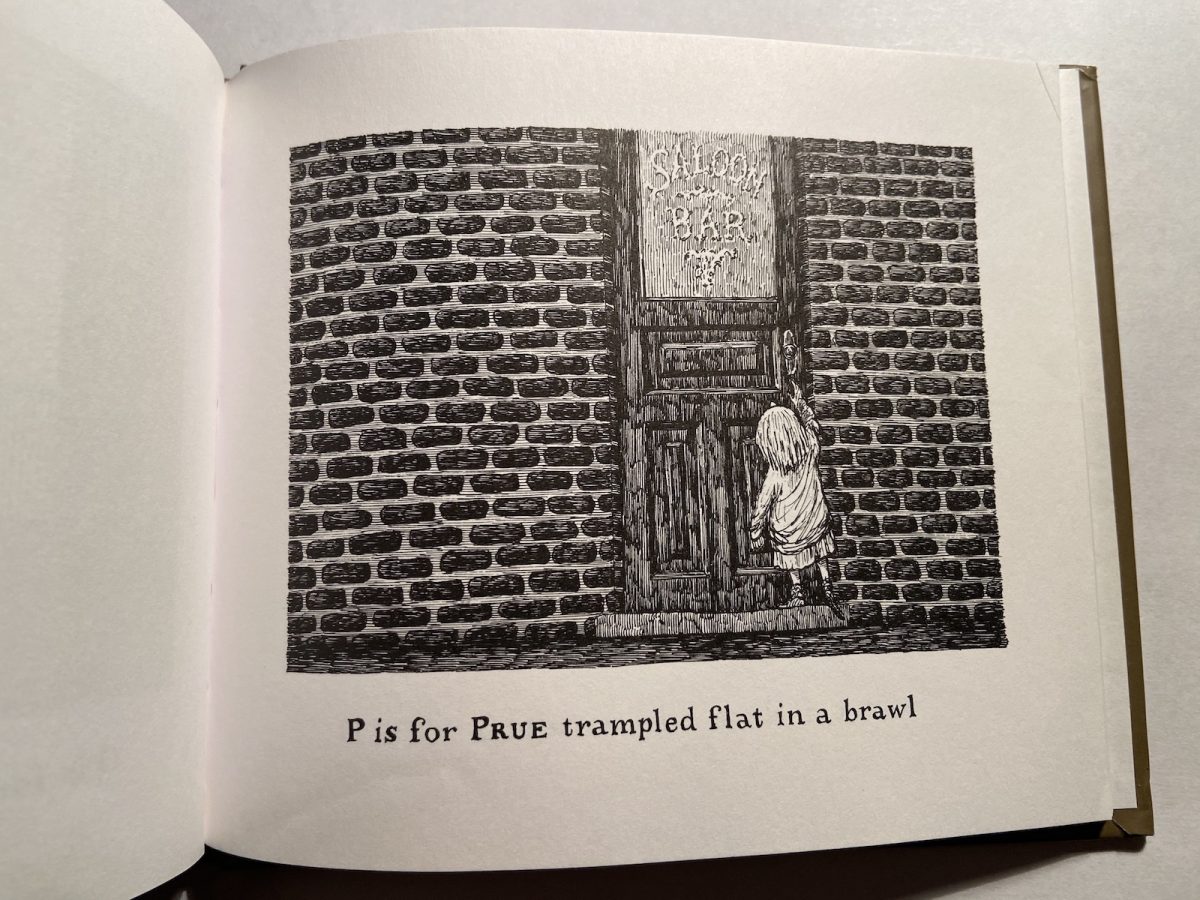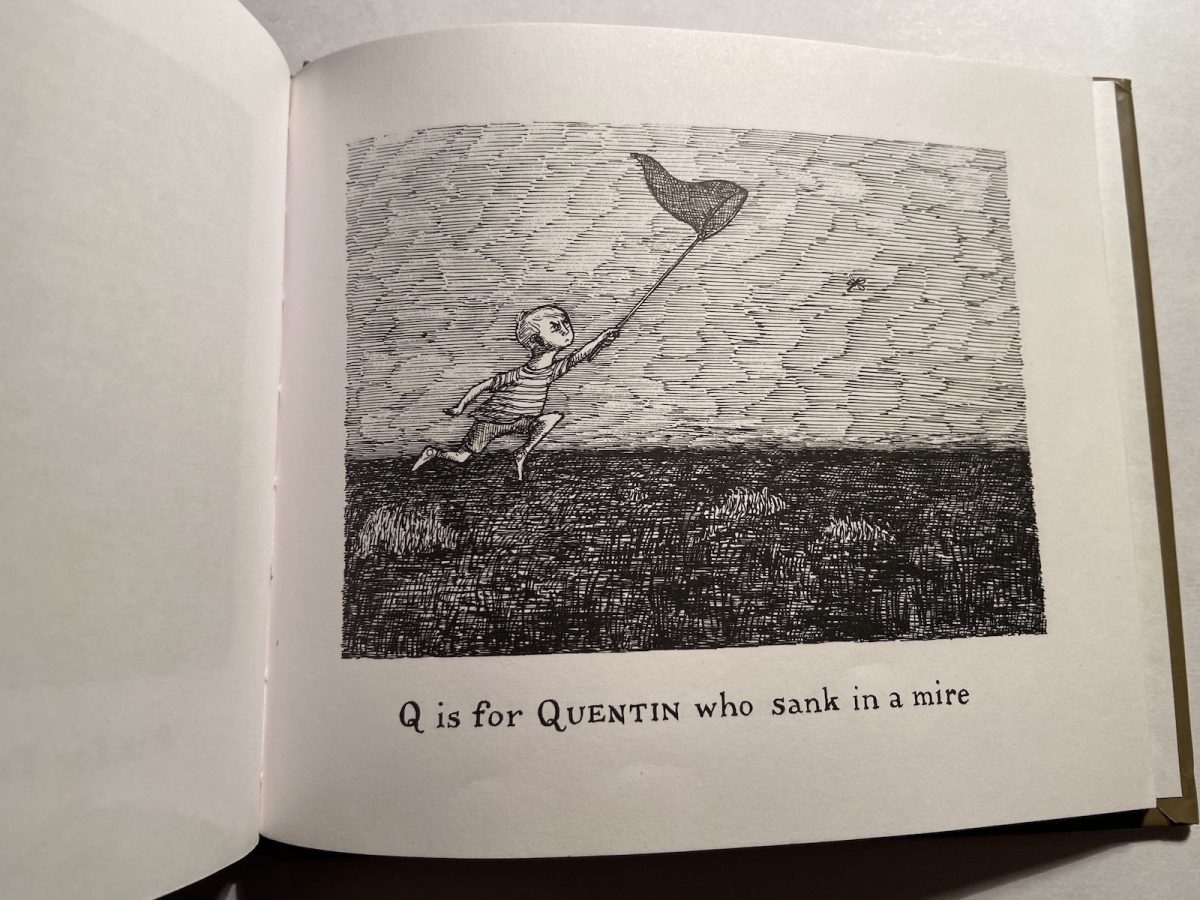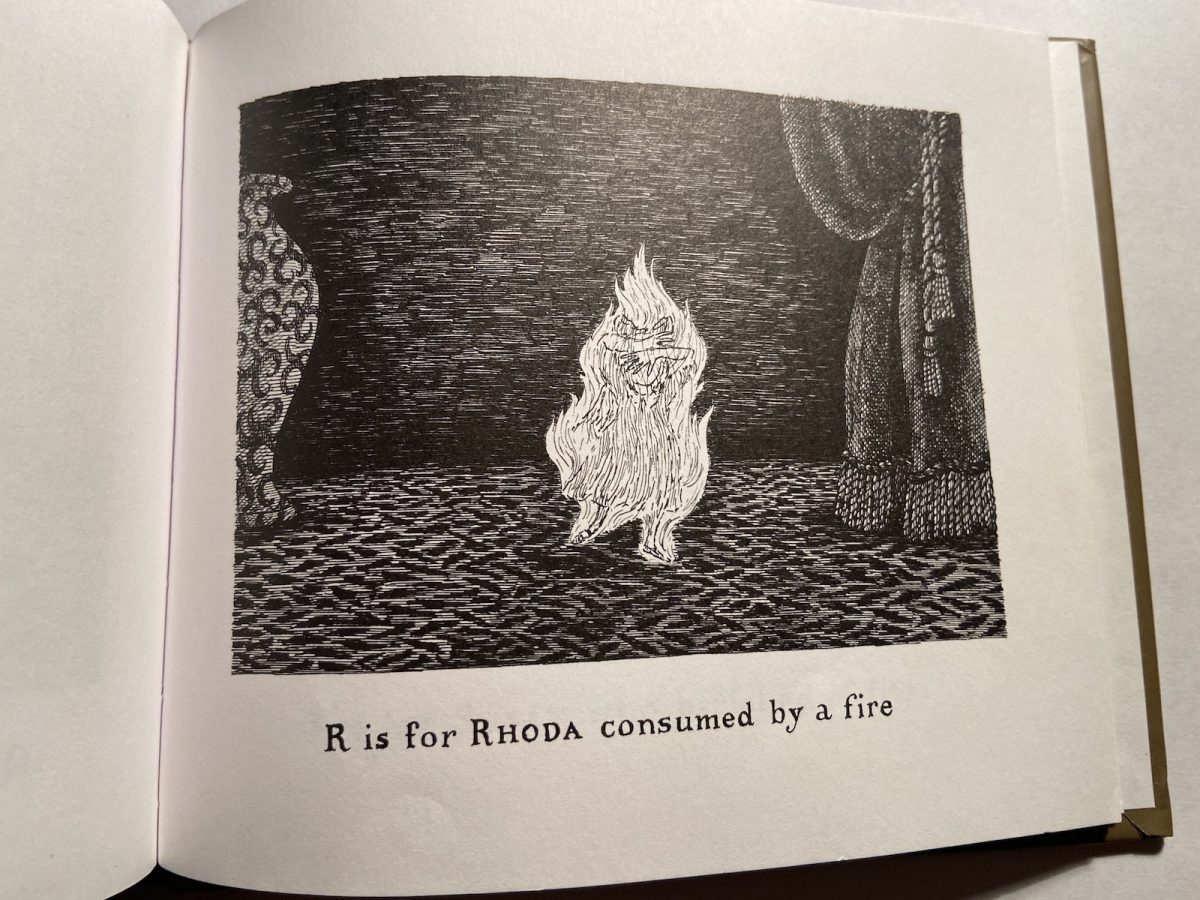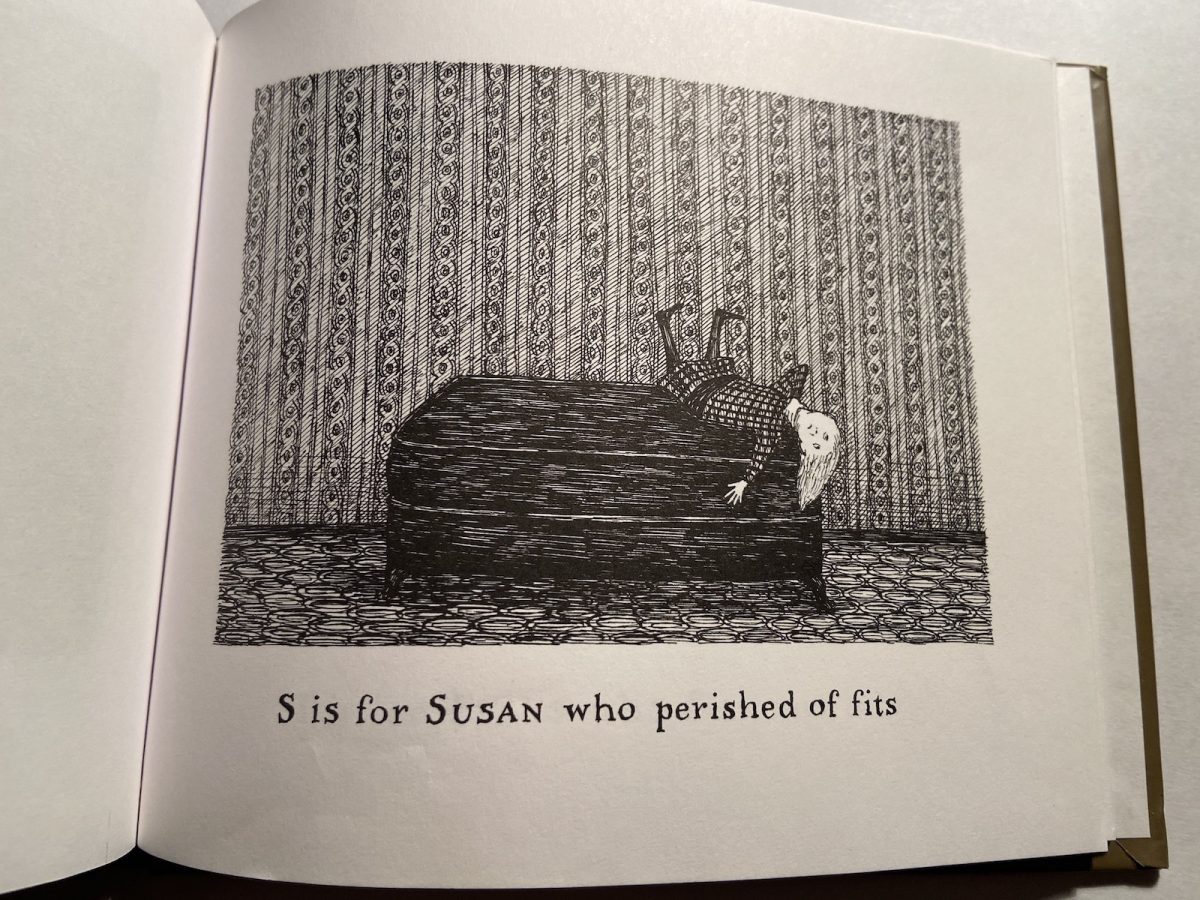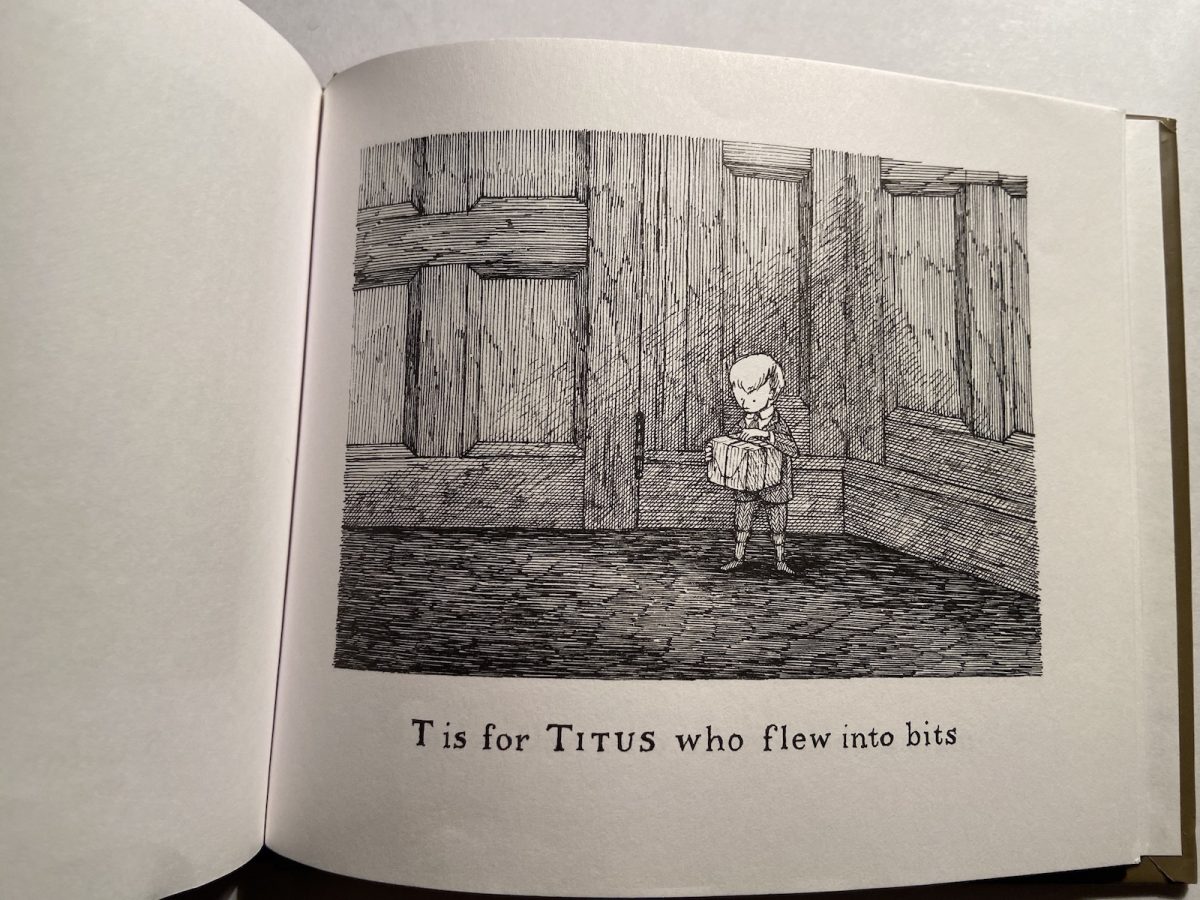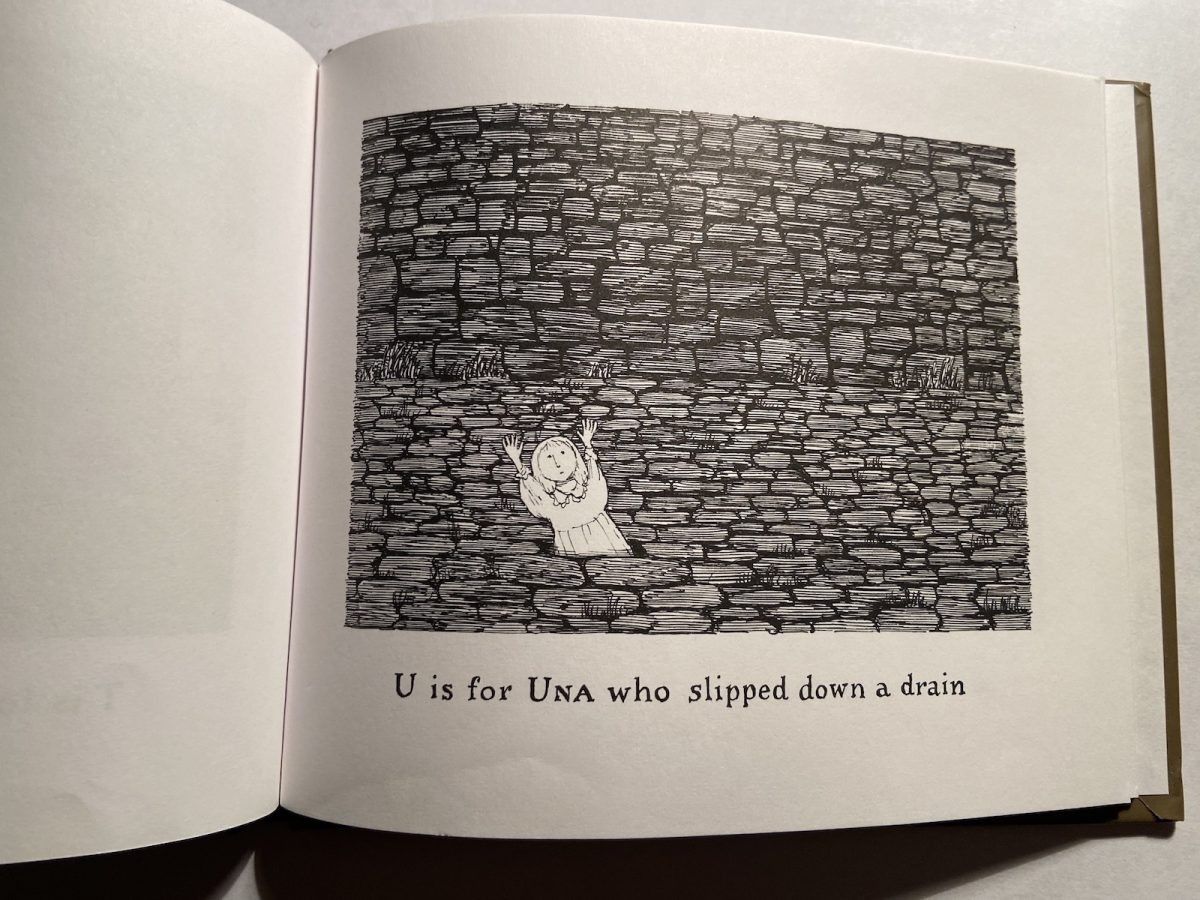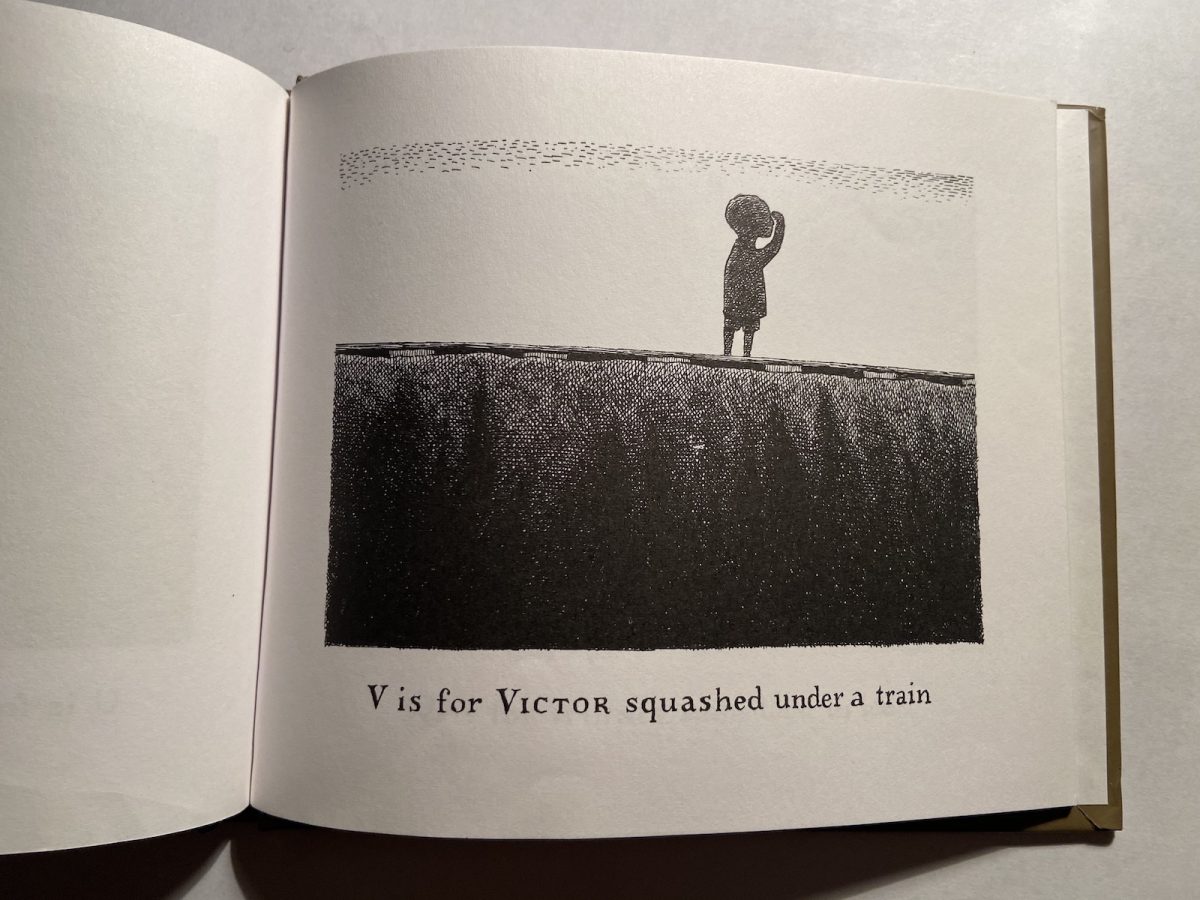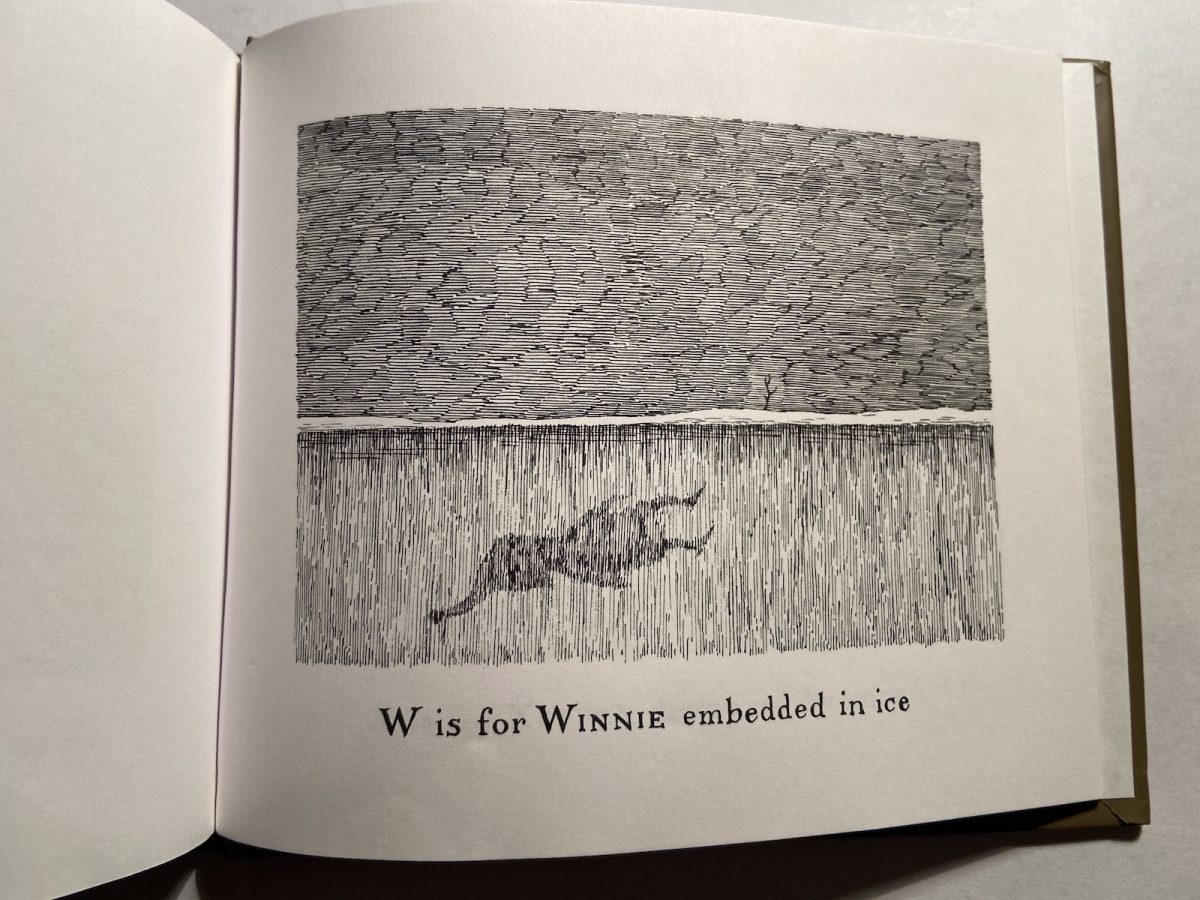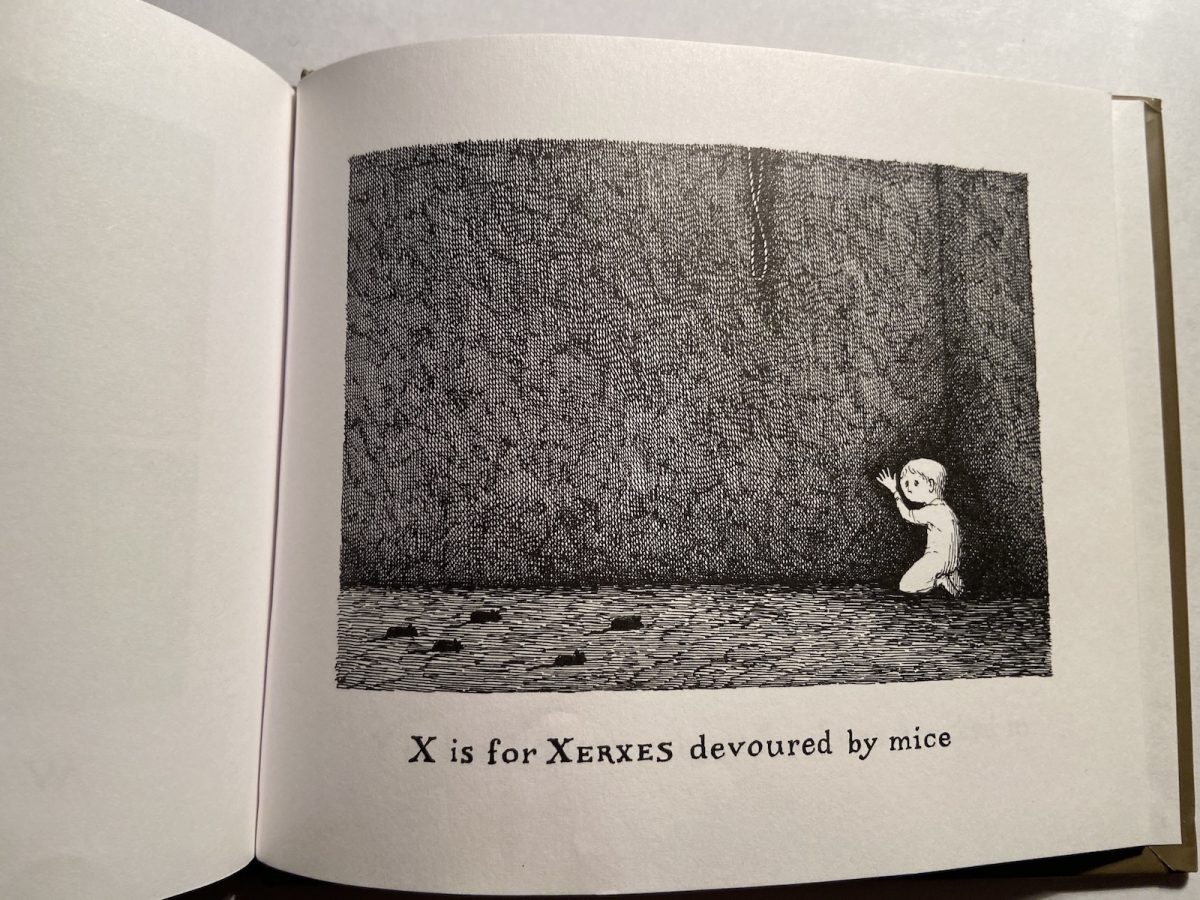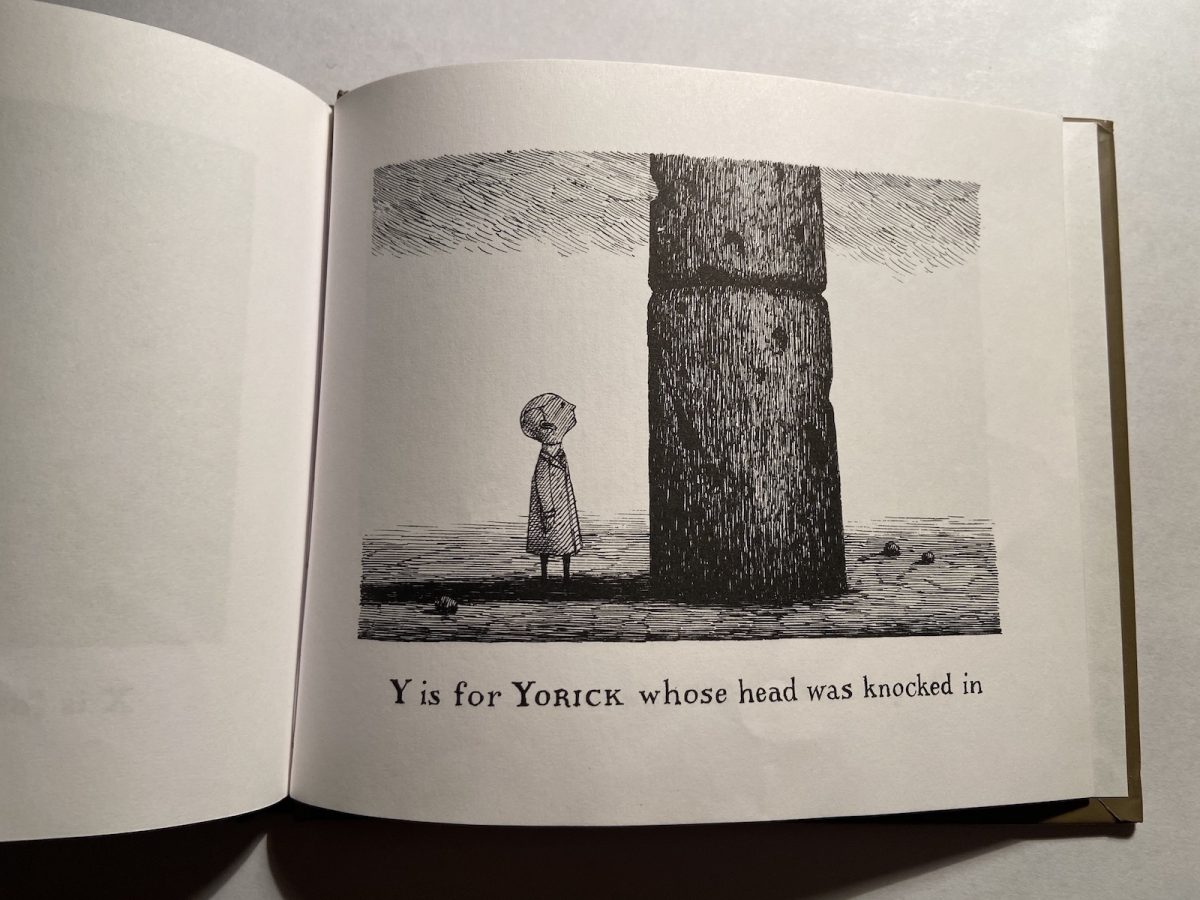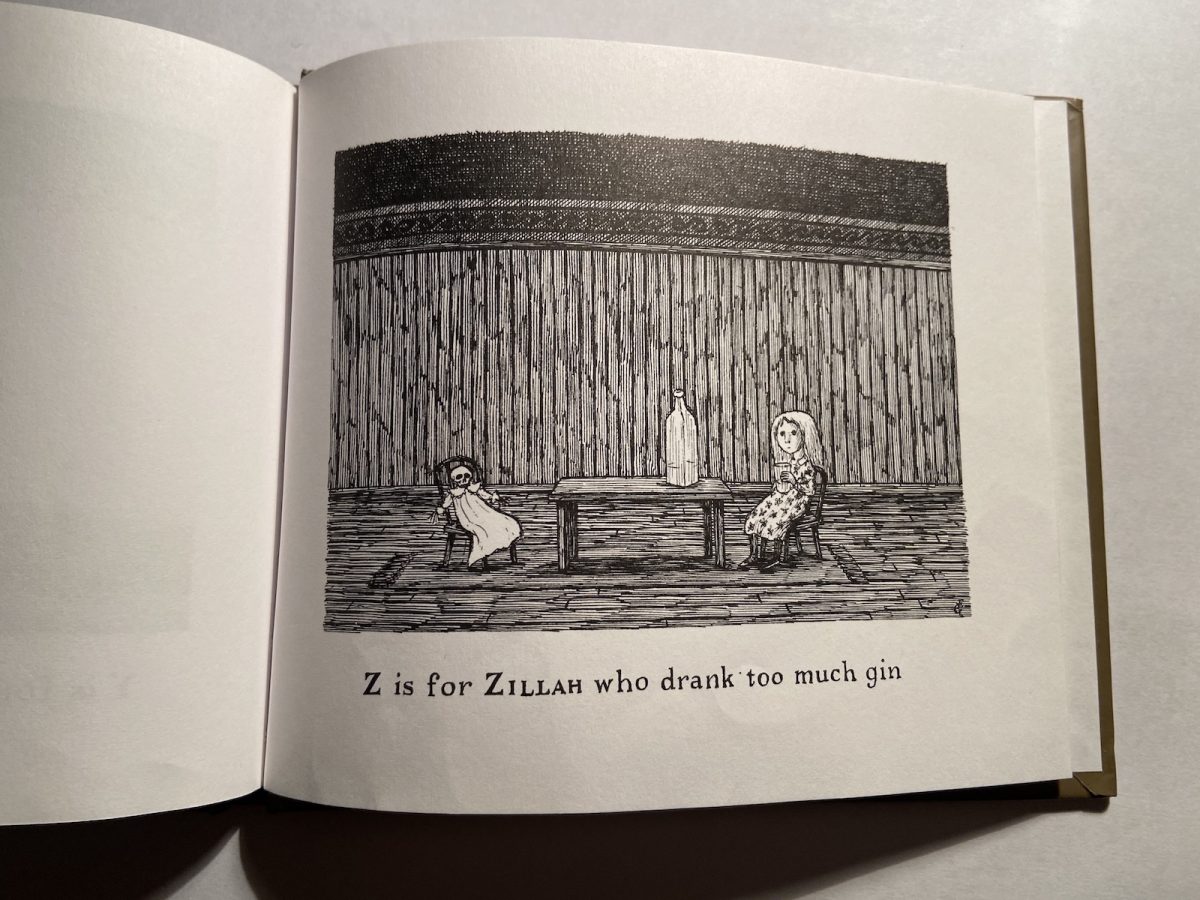 |A 1998 issue of the is The Gashlycrumb Tinies is available here.