It all began in 1526, when Portuguese sailor Jorge de Meneses became the first European visitor to Papua New Guinea and named one of the islands "ilhas dos Papuas" or "land of fuzzy-haired people".
In 1546, Spanish explorer Inigo Ortiz de Retes named the other main island New Guinea because he thought islanders resembled the people of Guinea in Africa. What the people called themselves mattered not to the new arrivals. The name stuck. In July 1971 the land was renamed Papua New Guinea. But this Flashbak is about the 1940s and World War 2, when those wire-haired "savage man-eaters" showed their humanity and decency amid the civilising forces' mayhem, murder and carnage.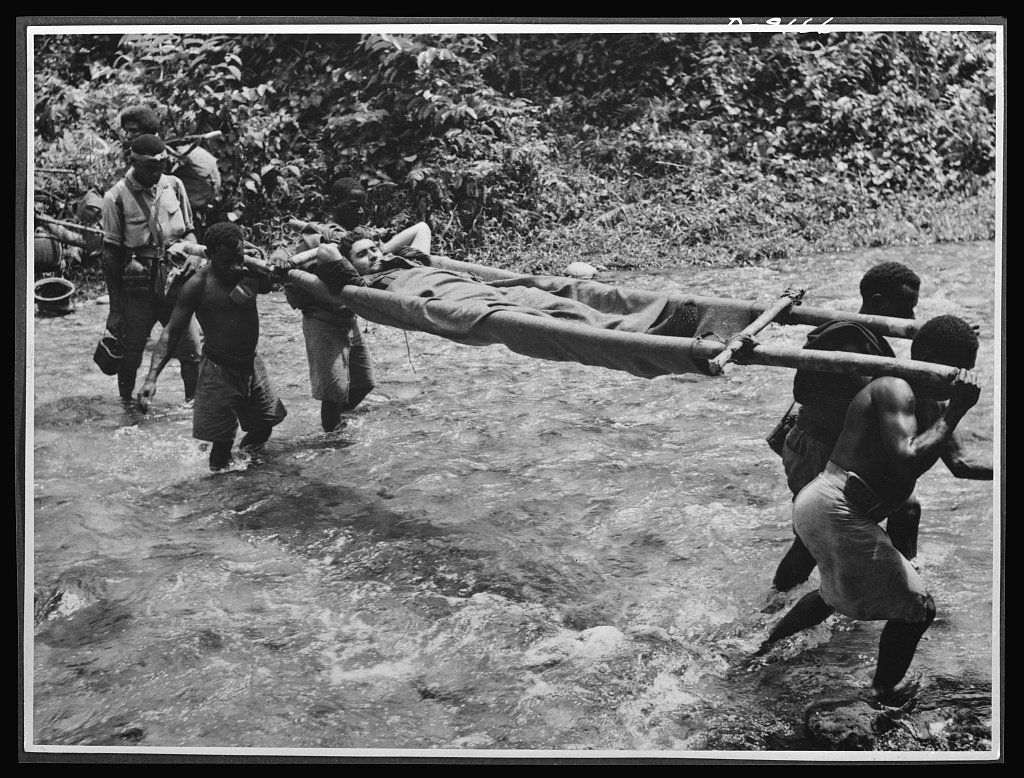 The bloody New Guinea campaign began in January 1942, when the Empire of Japan invaded the Australian-administered territories of the New Guinea Mandate (23 January) and Papua (8 March), and overran western New Guinea (beginning 29/30 March), which was a part of the Netherlands East Indies. During the second phase, lasting from late 1942 until the Japanese surrender, the Allies cleared the Japanese first from Papua, then the Mandate and finally from the Dutch colony.
The United States. Office of War Information took photographs of the movements and fighting, including these pictures of the natives risking life and limb to aid the Allied troops. The captions to these photos are the original words.