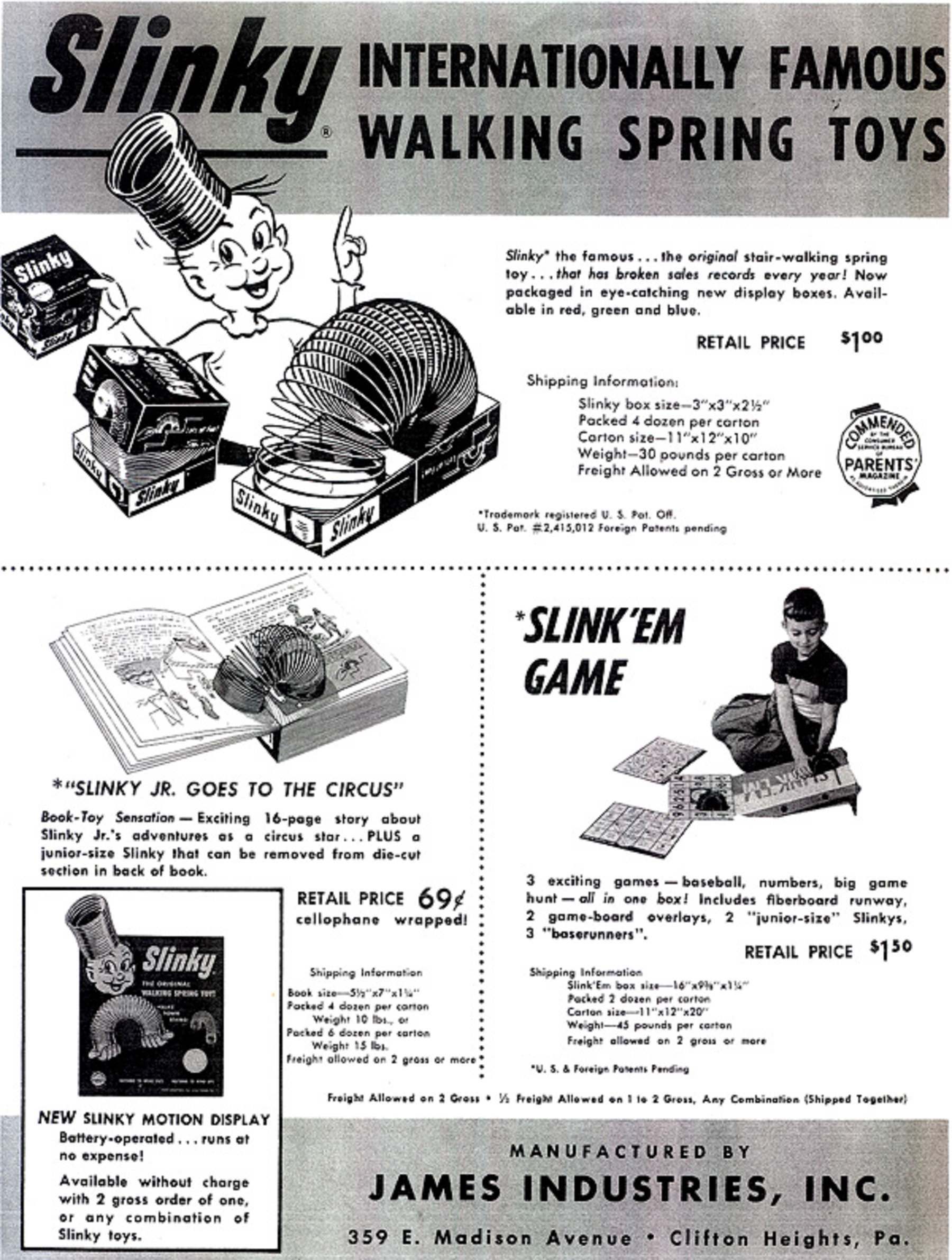 In 1943, an inventor named Richard James created a toy that is still going strong seventy years later: the Slinky.
Manufactured by James Industries, Inc., the Slinky was first made available commercially in 1945, and offered at Gimbels in Pennsylvania.
The cost? One dollar.
Since that time, the Slinky has appeared on U.S. postage stamps (in 1999), been inducted into the National Toy Hall of Fame (2002), and a campaign was even launched to make it the official state toy of PA.
In 2015, more than 300 million Slinky toys have been sold to kids of all ages.
The first TV commercial for a Slinky was broadcast in 1962, and the jingle was composed by Johnny McCullough and Homer Fesperman, with lyrics by Charles Weagly.  That song is reputed to be the longest running jingle in toy history. You may recognize it.
So to celebrate the seventy years since Slinky's premiere,, here's a look back at the TV commercials for the product across the decades.
1960s
1970s
1980s