"I think I left America because I died so often"
– Anna May Wong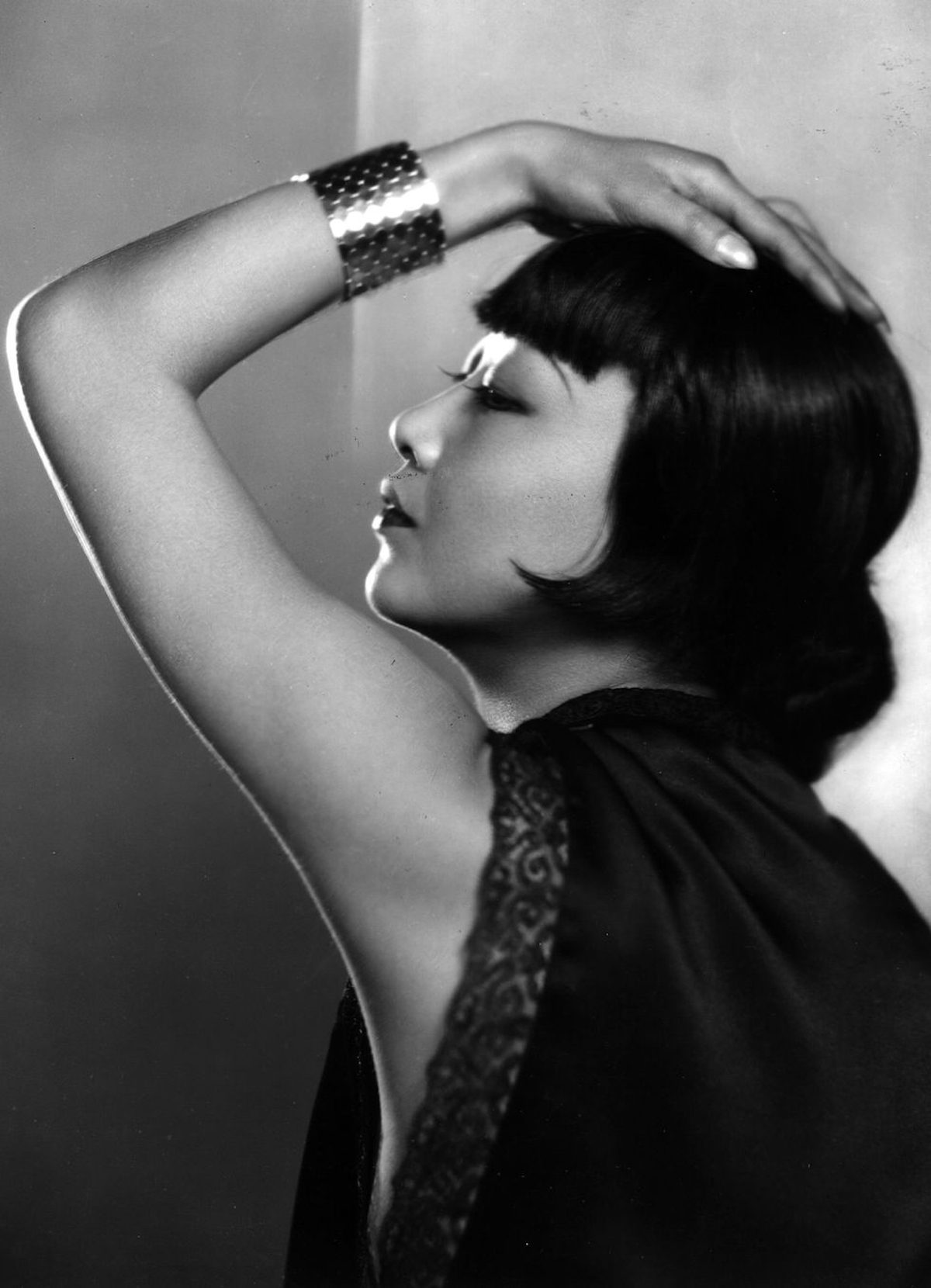 Becoming the first person from a marginalized group to integrate an industry is not so much an honor as an endurance test. Anna May Wong, the first Asian-American Hollywood film star, learned this lesson in the 1920s and 30s. But she had already run the gauntlet of American anti-Chinese racism from a young age and seemed prepared for what awaited her when she decided to become an actress.
Wong and her sister, born to second-generation Chinese-American parents in Los Angeles, were bullied mercilessly while attending public elementary school in the early 1900s. As she later remembered, "We tried to walk unconcernedly home from school, always with a larger and larger crowd of our tormentors around us," shouting racial slurs, and "pushing us off the sidewalk into the street. Pinching us. Slapping us…. Every day was one of torture for us." Things improved considerably when she moved to a Mission School in Chinatown, around the same time that the nascent movie industry picked up its New York studios and moved to L.A.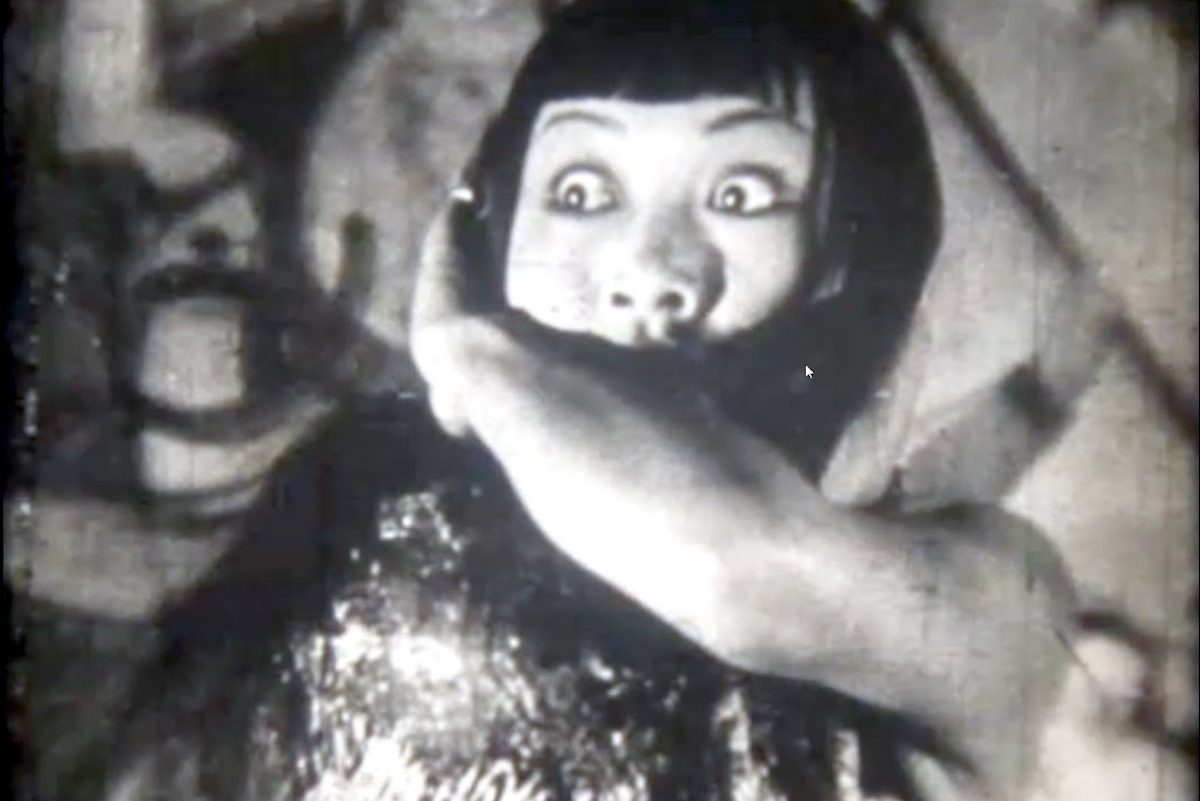 Enchanted by the films being shot in and around her neighborhood, Wong skipped school to try and get as close to the action as possible. Thus began her determination to become not only an actress, but a bona fide movie star. "I felt sure that I'd see my name in electric lights before long," she recalled. She studied actors in the films at the theaters and got her first part, as an extra, at age 14 in 1919's The Red Lantern. Then followed a role in a silent version of Madame Butterfly called The Toll of the Sea (1922) and a part as the "Mongol slave" in Douglas Fairbanks' 1924 The Thief of Bagdad.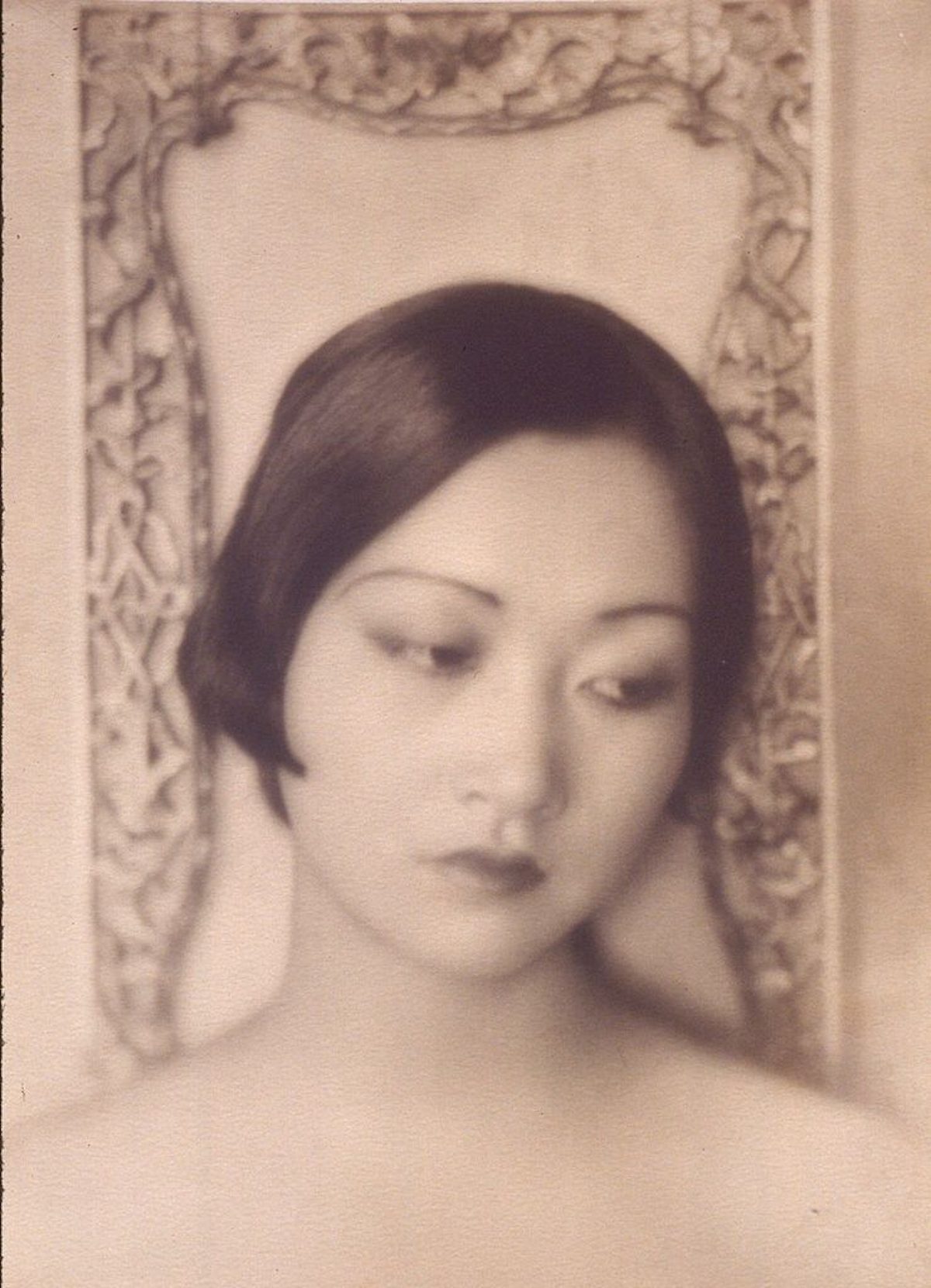 Wong went on to act in a successful run of 50 films in the next two decades, in Hollywood and abroad. She played well-reviewed theatrical roles, had her own, short-lived television show in 1951, the first-ever starring an Asian American lead, and she made acting appearances into the mid-50s. She was not only the first Chinese-American film star in Hollywood, but for much of the early 20th century, she was the only Chinese-American star in Hollywood, despite the fact that dozens of Hollywood films featured prominent, often central, Chinese characters.
But these characters were played, or impersonated badly in a kind of minstrel show, by actors of other ethnicities in the time of the so-called "yellow peril," when recurring villains like British author Sax Rohmer's Fu Manchu and Flash Gordon's Ming the Merciless reflected widespread paranoia over immigration from China. Fear had already become policy with the passage of the Chinese Exclusion Act in the U.S. in 1882. The ban on Chinese immigration was made permanent in 1902 and only repealed in 1943.
"Beginning in 1909," notes Jaya Saxena at the New York Historical Society, "any people of Chinese descent entering or residing in the US, regardless of their country of birth, had to carry a Certificate of Identity with them at all times… Even at the peak of her fame, Wong still had to carry papers… to prove she was allowed to be here." This is only one of many painful ironies of being the first Chinese-American film star: Wong was both feared as a subversive object of foreign influence and desired as an object of submissive or dangerously seductive sexuality.
She was also excluded from most leading roles because "anti-miscegenation" codes prohibited on-screen kissing between characters of different races. These rules applied even when she starred opposite actors in yellow face pretending to be Chinese. "There seems to be little for me in Hollywood," she said in a 1928 interview on her decision to move to Europe. "Rather than real Chinese, producers prefer Hungarians, Mexicans, American Indians for Chinese roles."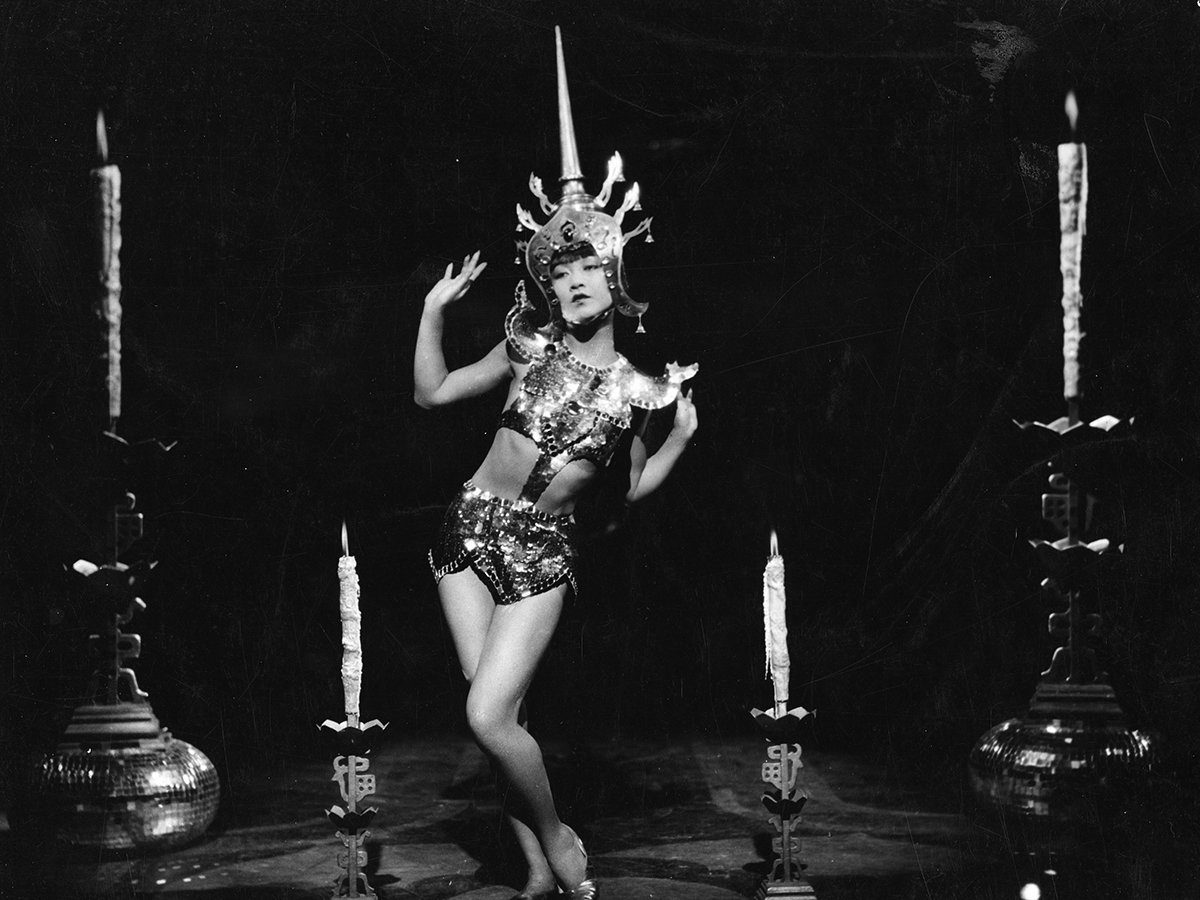 Wong found better roles in Europe, but she also found a similar cultural landscape that relegated her to playing Orientalist types. In the early 20s in London, where Wong shot her last silent film Picadilly (1929), writes Daniel York Loh, "a group of Chinese students protested to parliament about no less than six concurrently running plays in London's West End starring white actors in yellowface…. A decade later, on the set of a silent film… one group of Chinese immigrants came to blows with another over their appearance as background artists in films starring white actors in yellowface."
Picadilly shows Wong embodying several types, from dishwasher to exotic, seductive stage dancer whose presence is so destabilizing to the film's white characters that one of them murders her. (She appears topless, à la Josephine Baker, in the film's poster.) She did get the rare chance at an onscreen romance with the lead actor, Jameson Thomas, and another romantic leading role in the film Java Head in 1934. But Wong was "growing increasingly disenchanted," writes Loh. Still, she continued to work consistently throughout the 1930s, becoming one of the few silent actresses to transition successfully to sound film.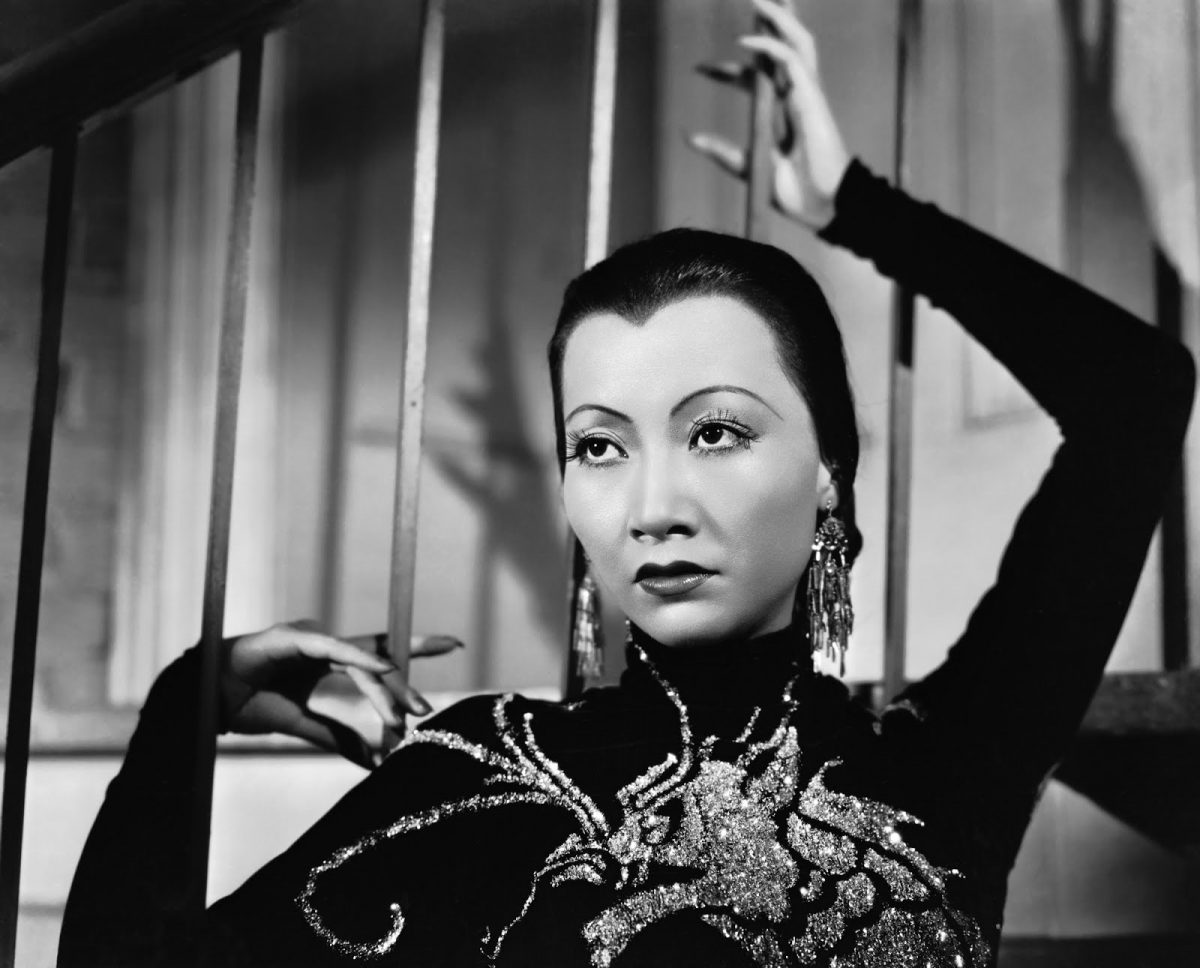 Her films from the 30s include Shanghai Express, one of her most famous, with Marlene Dietrich; Daughter of the Dragon, in which she stars opposite Warner Oland, who played Fu Manchu. (Oland was a Swedish actor known for playing several Chinese characters); and Limehouse Blues, in which she appears as Chinese character Tu Tuan, dazzling in a floor-length dragon dress, opposite George Raft in yellow face.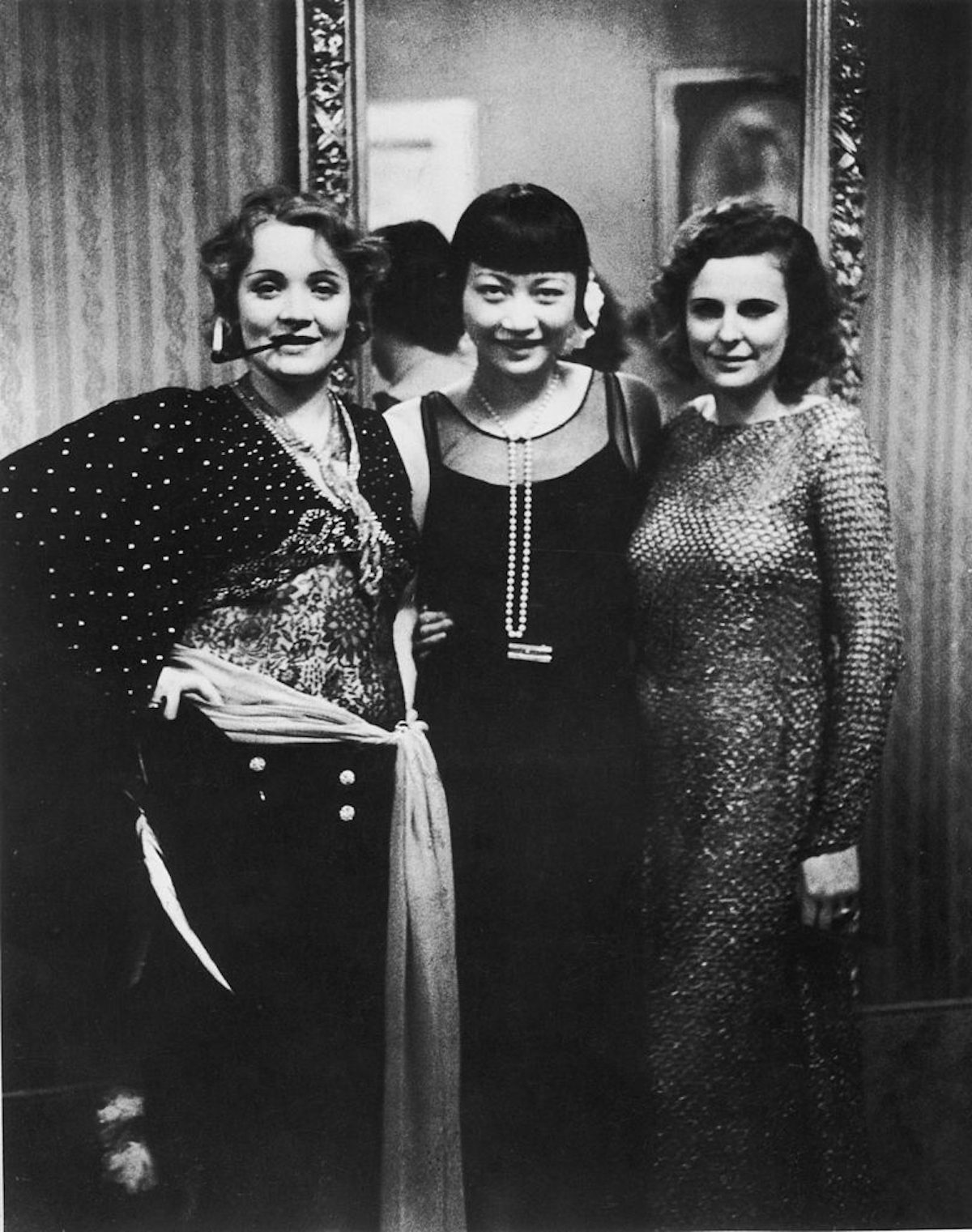 Wong's greatest disappointment of the decade is that she never got the chance to win an Oscar in a major leading role. She screen-tested for the role of O-Lan in the adaptation of Pearl S. Buck's The Good Earth; MGM's Albert Lewin, who cast the movie, supposedly wrote that she "deserves consideration" but "does not seem beautiful enough." She was eventually denied "because this would mean she would be shown as married to a white actor," Paul Muni, "even though that white actor would be in 'yellow face' as a Chinese character," Newsweek writes. German actress Luise Rainer got the part, and both Rainer and Muni went on to win Academy Awards.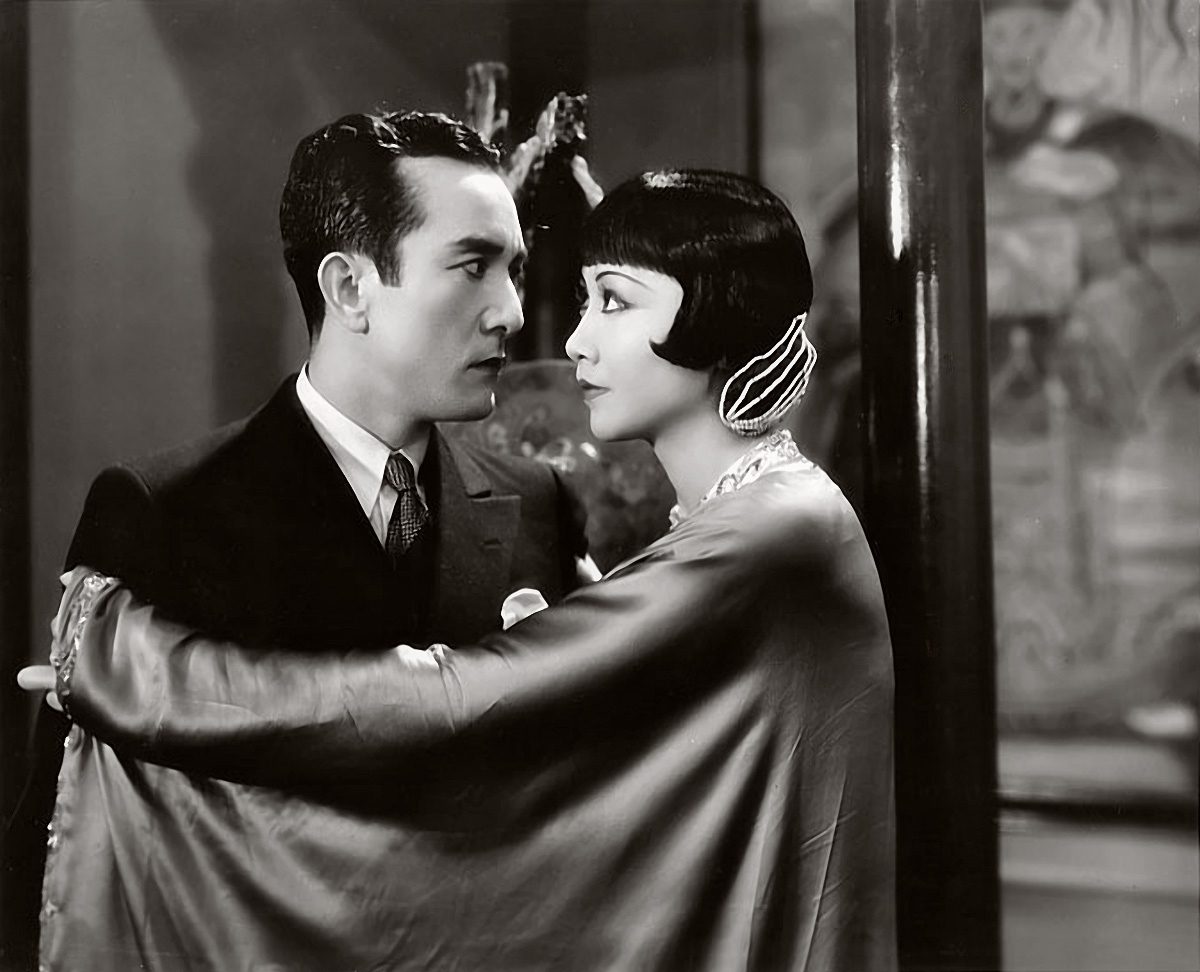 Offered the role of the seductress Lotus in the production instead, Wong refused, reportedly telling MGM producer Irving Thalberg, "You're asking me, with Chinese blood, to do the only unsympathetic role in the picture featuring an all-American cast portraying Chinese characters." Instead, she went to China to reconnect with her family's roots and faced harsh criticism from Chinese audiences who were dismayed by her taking what they saw as derogatory roles.
Wong felt she couldn't win, and couldn't break out of the limited, racist casting offered her. But for generations of Chinese Americans, hers was the only Chinese face they saw in dozens of films supposedly about them: an actress with grace and seemingly effortless style, who never demeaned herself in a role no matter how demeaning her surroundings. For that, biographer Anthony B. Chan remarks, she "became an icon to the people of Chinese North America."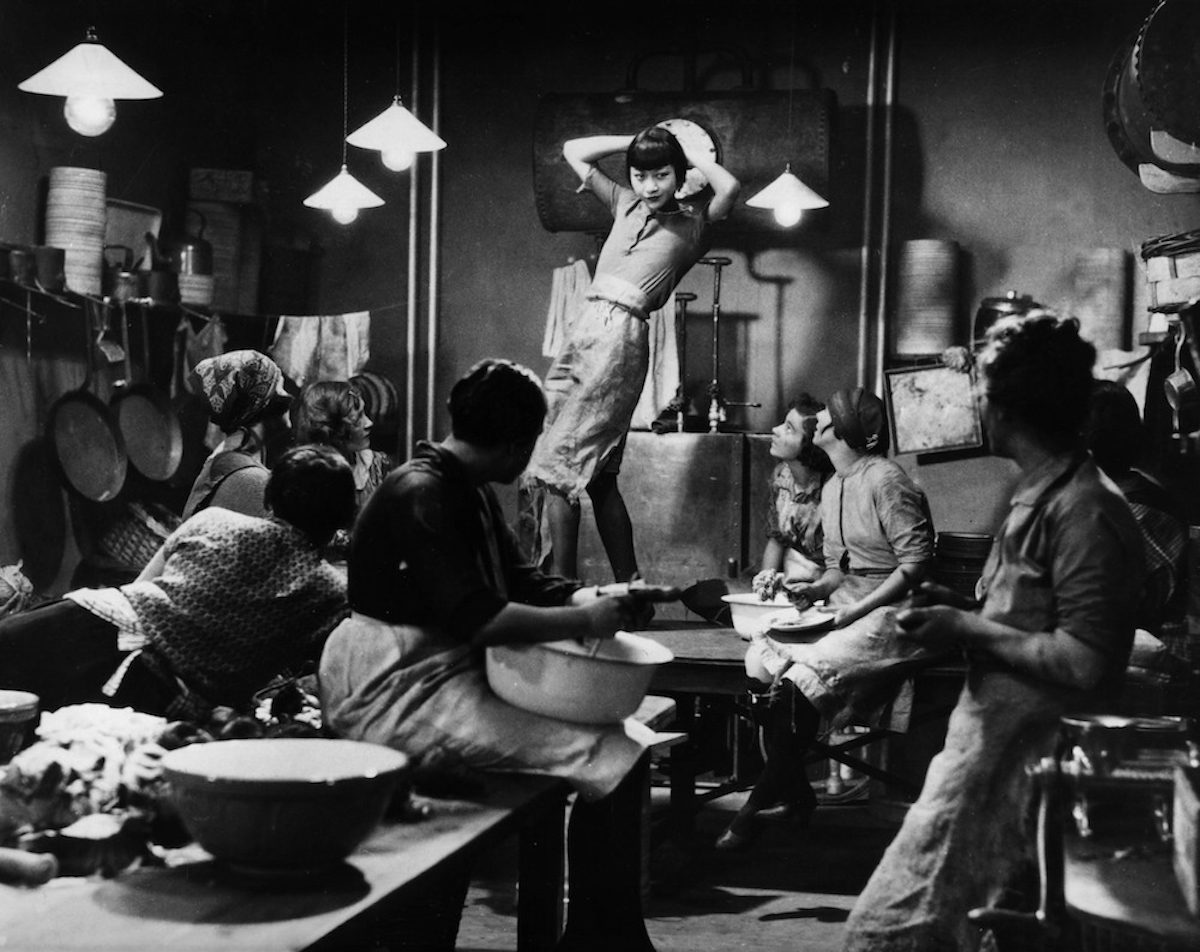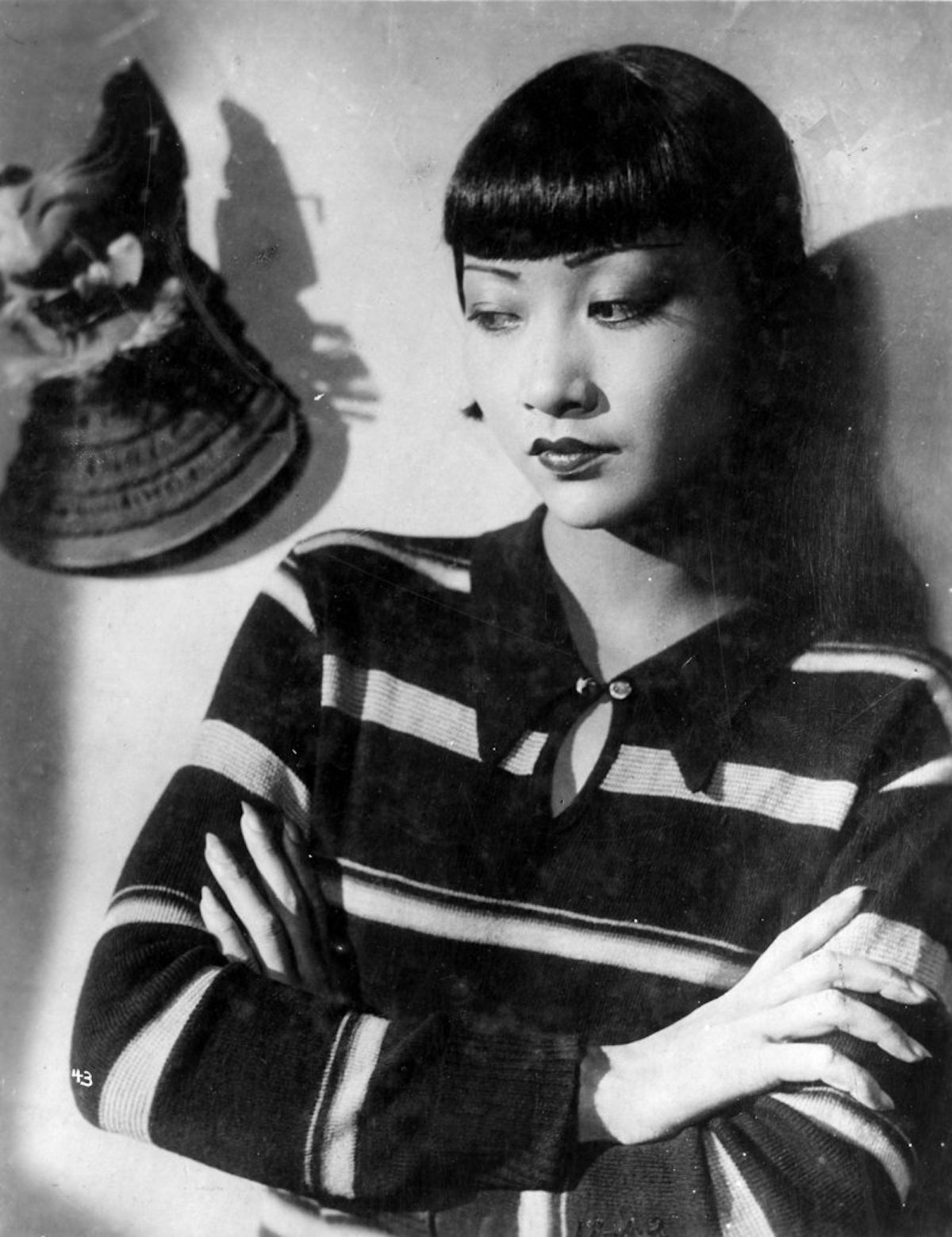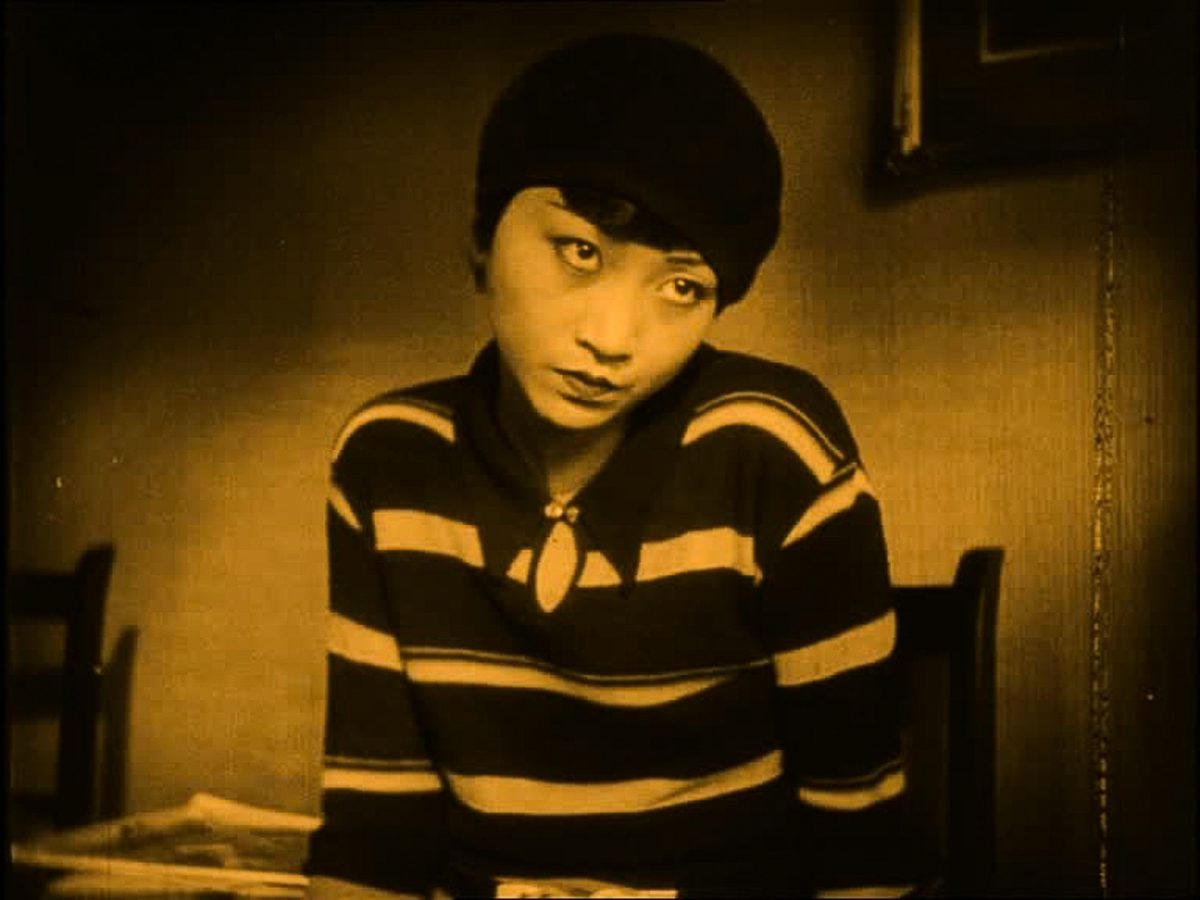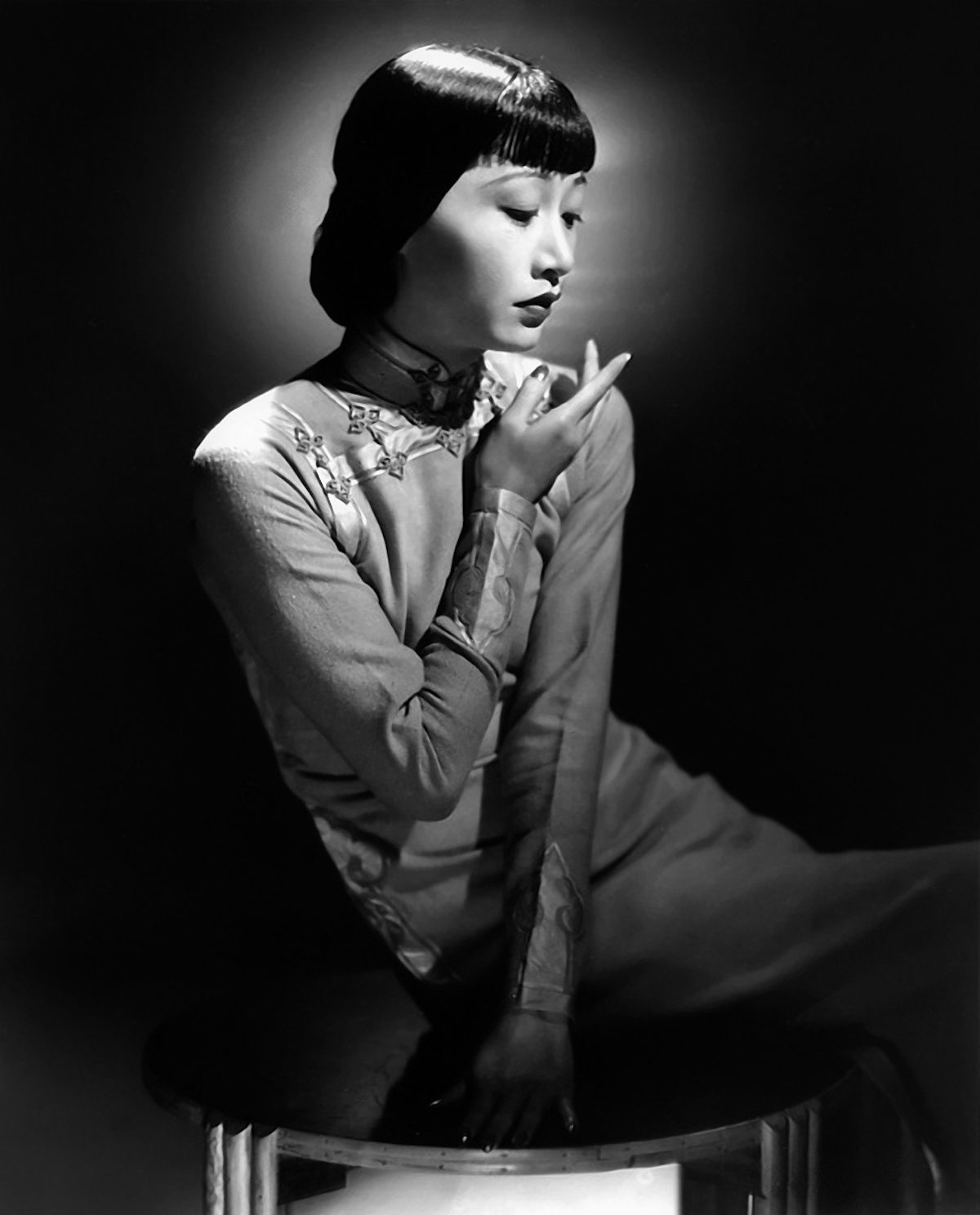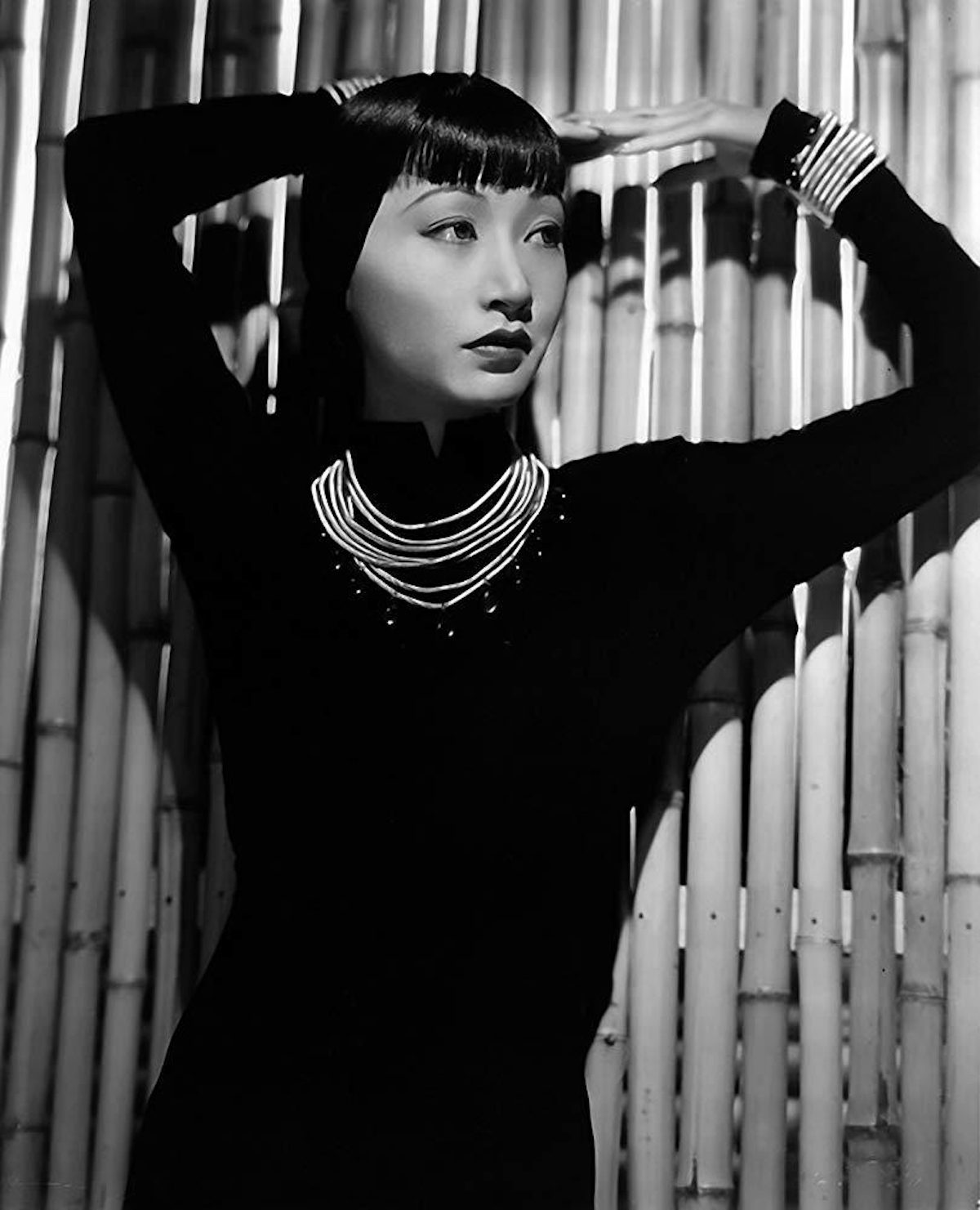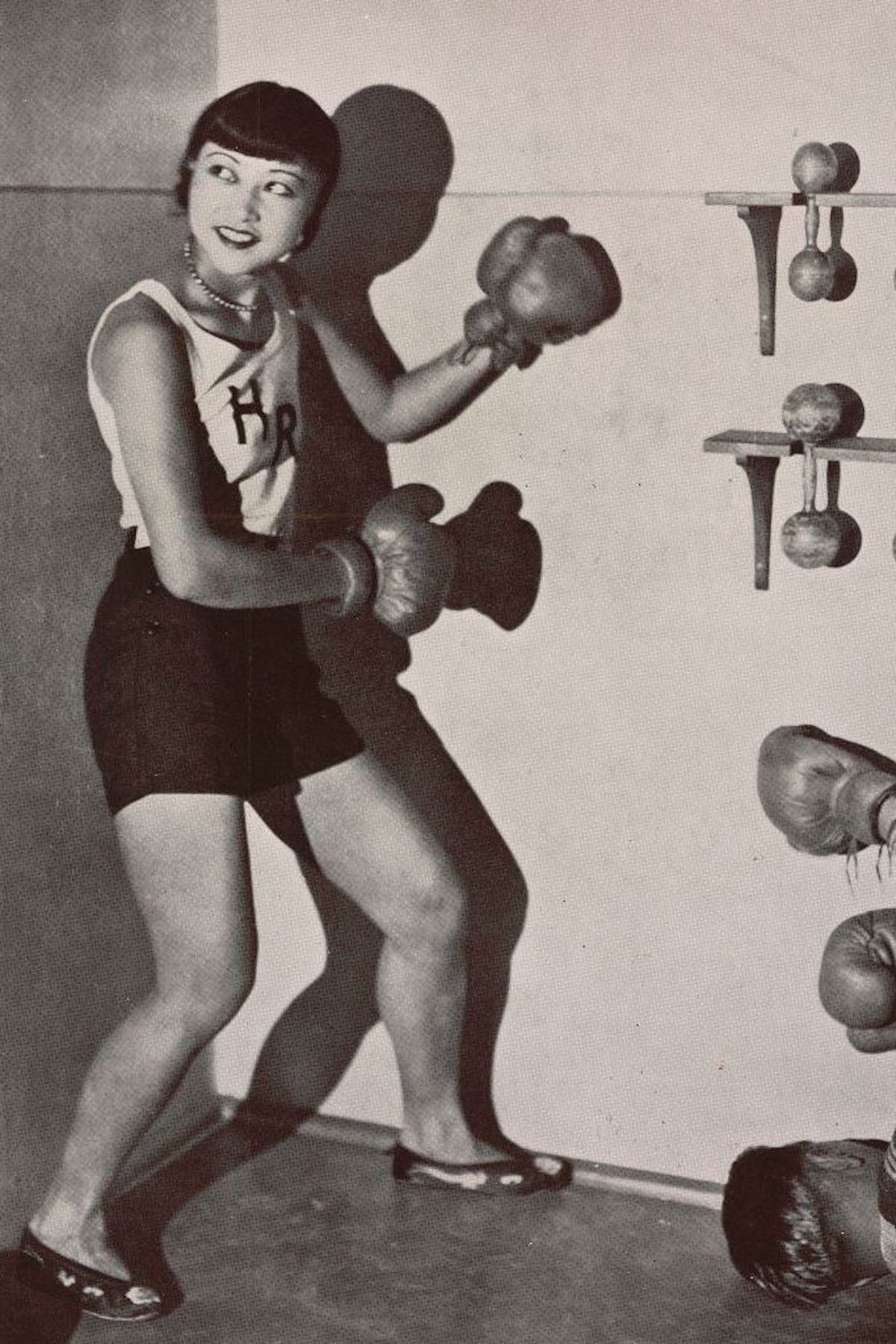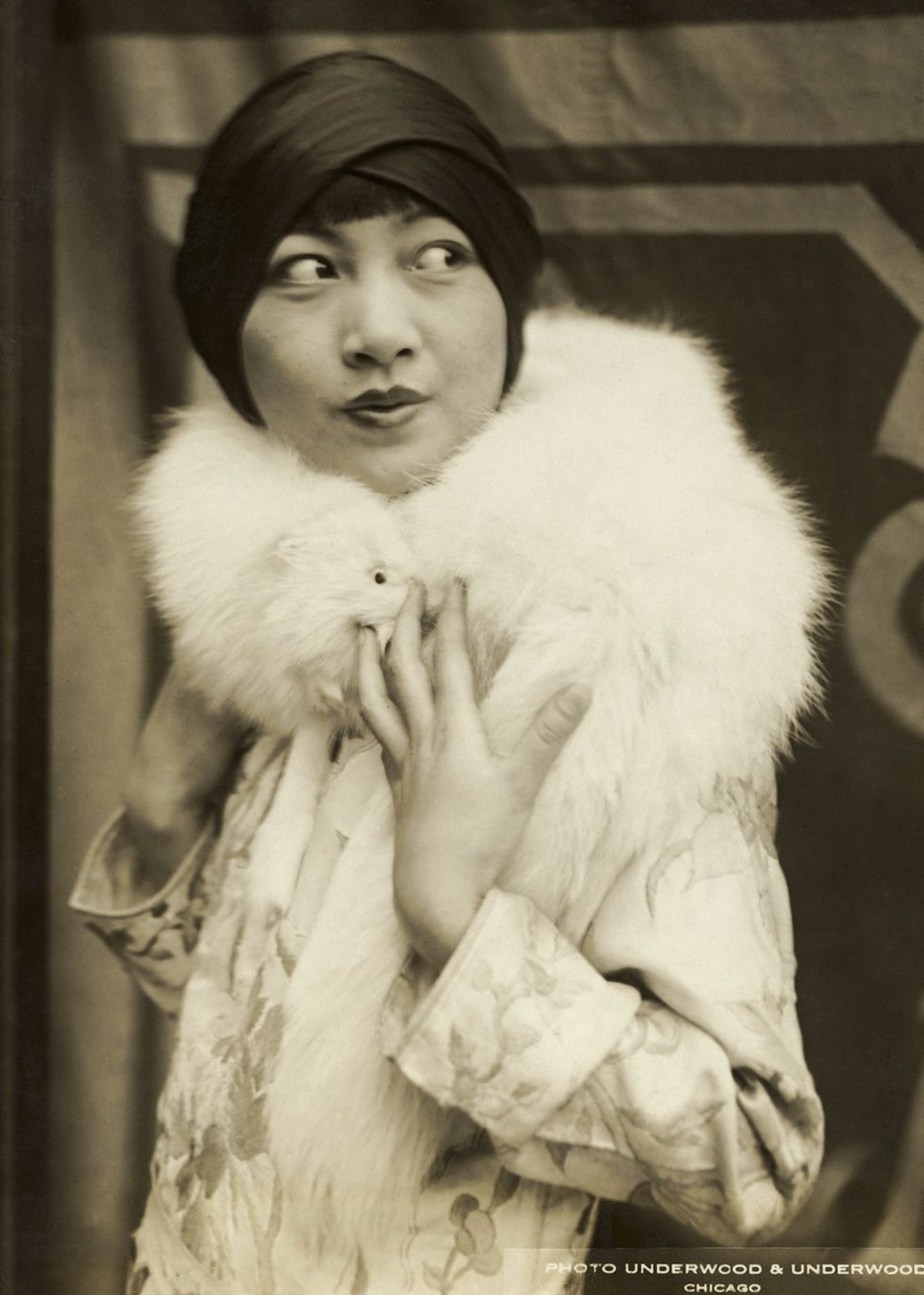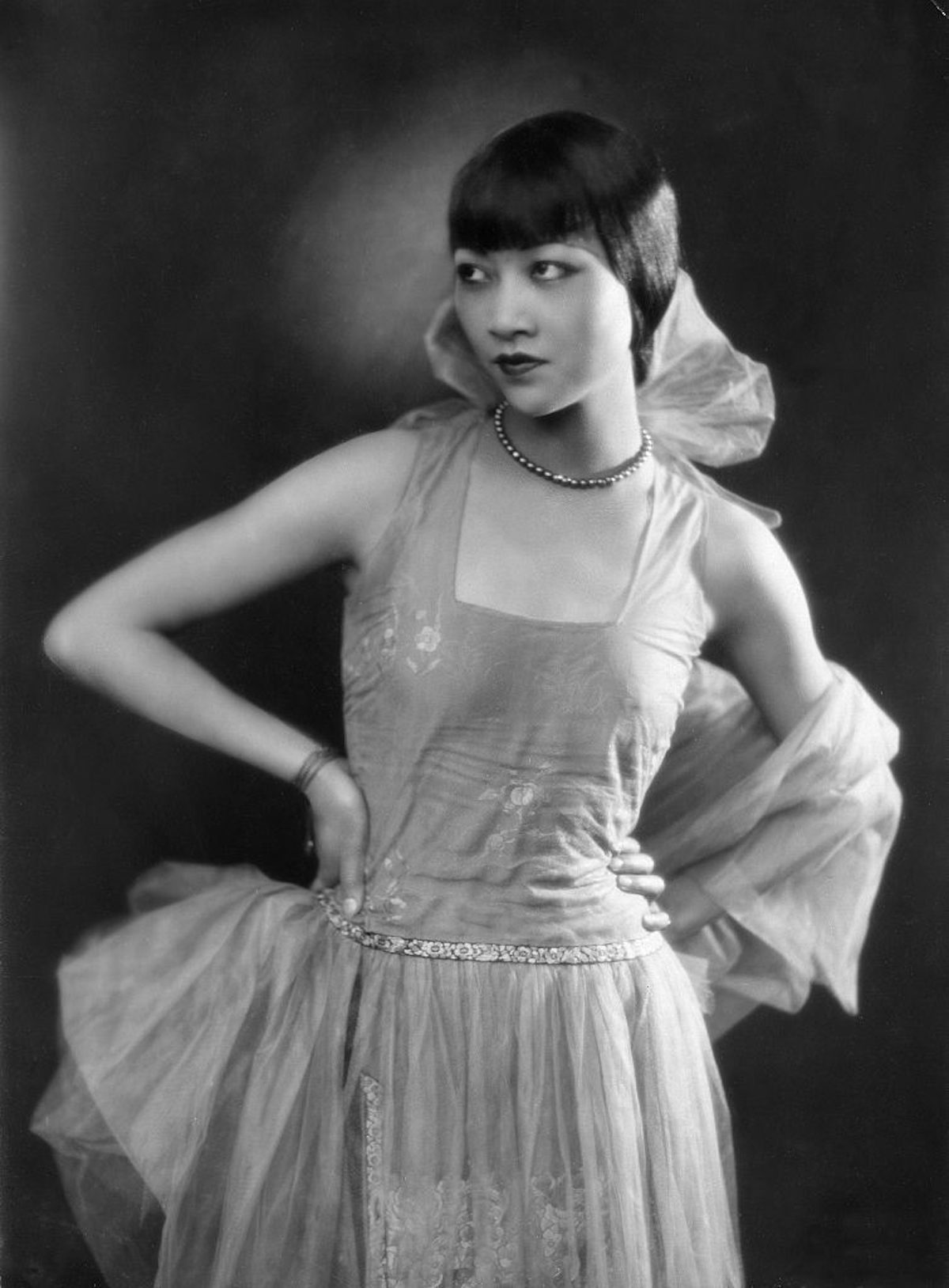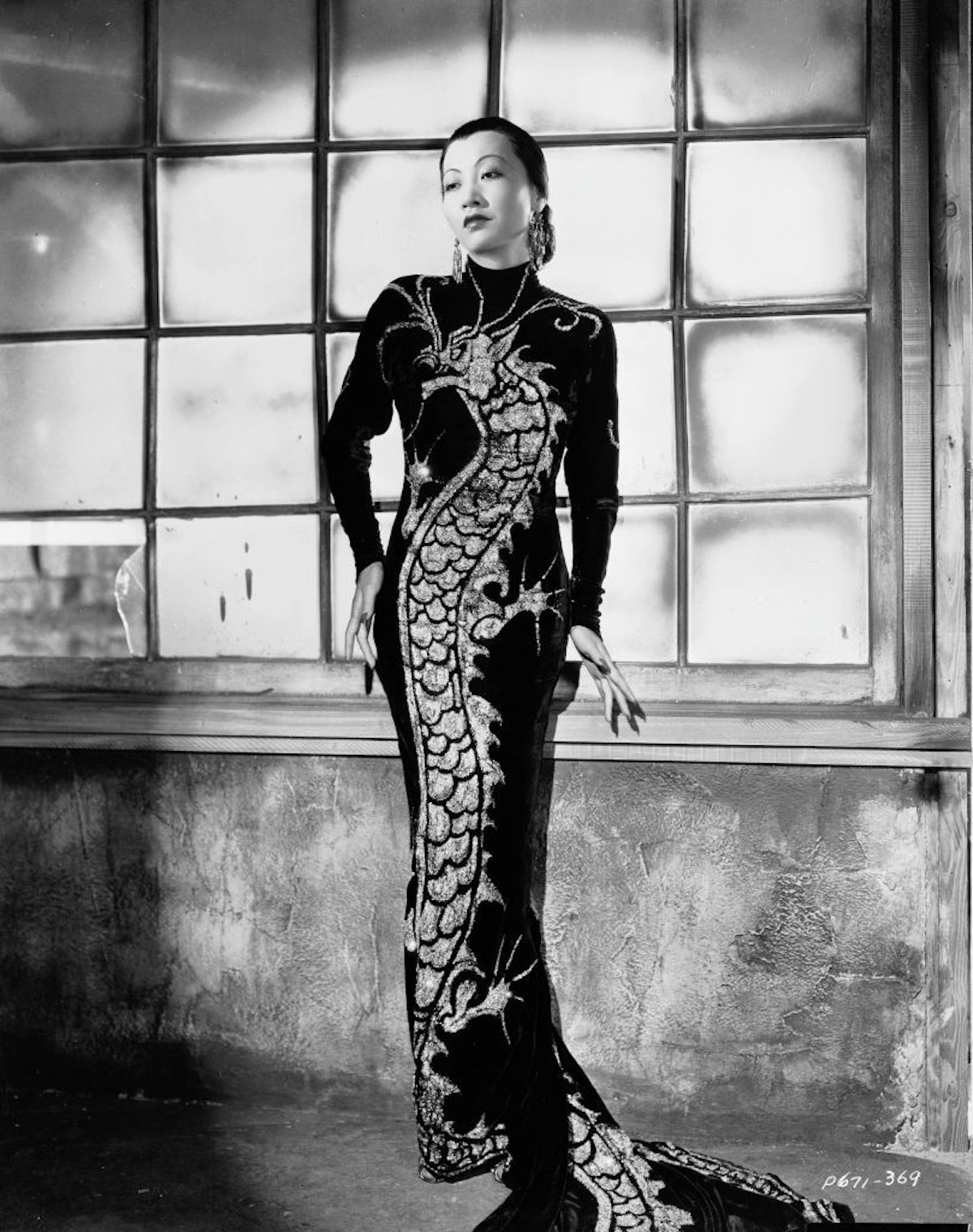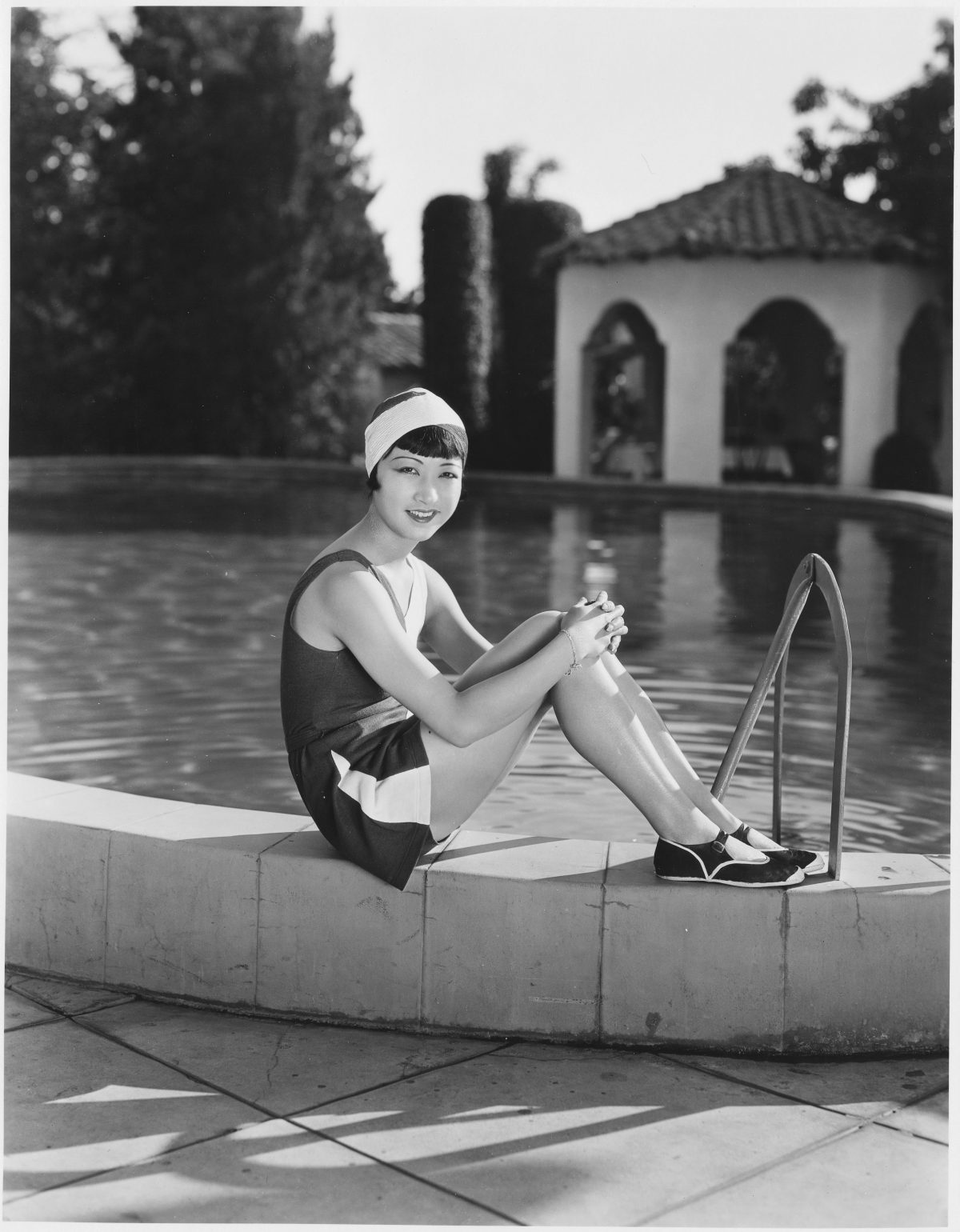 Buy Prints of the great Anna May Wong, the first Asian-American Hollywood film star, in the Shop.