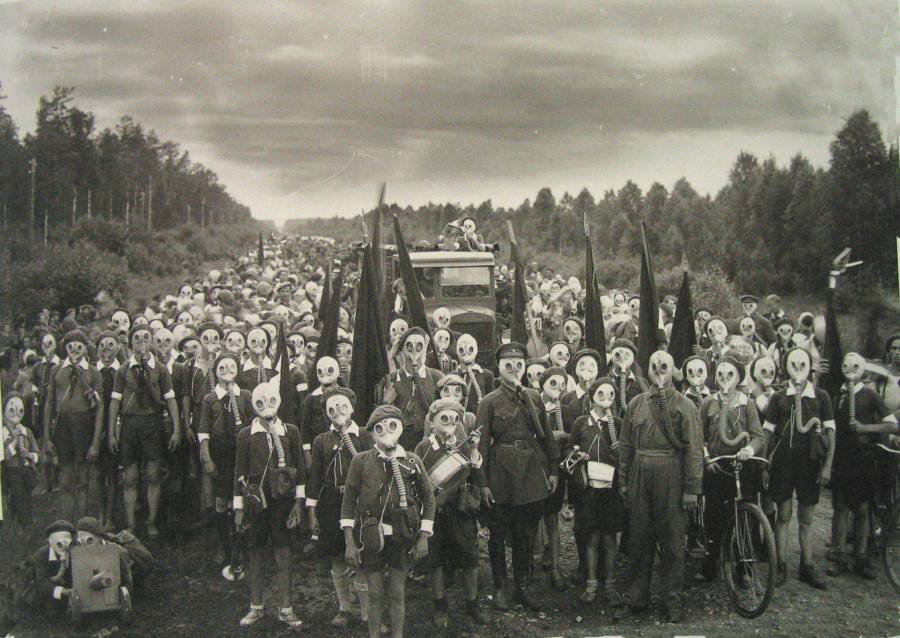 Every society creates institutions to train children in social mores, civil rituals, and political and religious beliefs—through education, advertising, communal practices, and youth organizations like the Boy Scouts and Girl Scouts. The Soviet Union was no different, indoctrinating the next generation in a number of ways, including what were called Young Pioneer Camps, "built by the Young Pioneer Organization," notes Atlas Obscura, "a children's program founded by Lenin for the purposes of education and the propagation of Marxist ideology."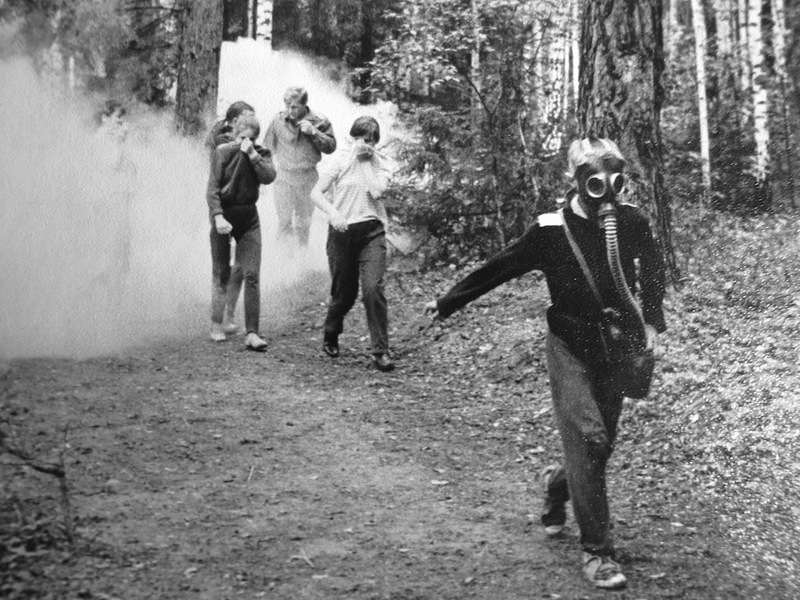 It's estimated that there were as many as 40,000 such camps through which upwards of 10 million children passed between 1922 and the fall of the USSR in 1991. (Most of the photos here were found a various camps around the former USSR after the fall.) "Camps were often specialized to deliver a blend of fun, games and career-specific training; there were sports camps, technical camps, geological and naturalist camps…"
Serving kids between 9 and 15, the summer camps lasted an average of 21 days. "Pioneers wouldn't live in tents," writes Messy Nessy. "The camps were more like the summer resorts, so there was a cafeteria, library, dancing hall, etc."
Almost all Pioneer camps were managed by Soviet organizations. If your parents worked in a big construction company, you'd most likely go to the Pioneer Camp that belonged to that company, located somewhere in a forest, close to a river or a lake, so you should expect lots of swimming, sports, games, competitions, and other events.
The camps' primary purpose was expressed in its "two important mottos: 1. to fight for the cause of the Communist Party and 2. Always be prepared!" During World War II especially, this meant training for gas attacks and battle scenarios (thousands of Young Pioneers gave their lives during the war). But all of the former campers on record remember their experiences fondly, and most seem unimpressed by the intense political education.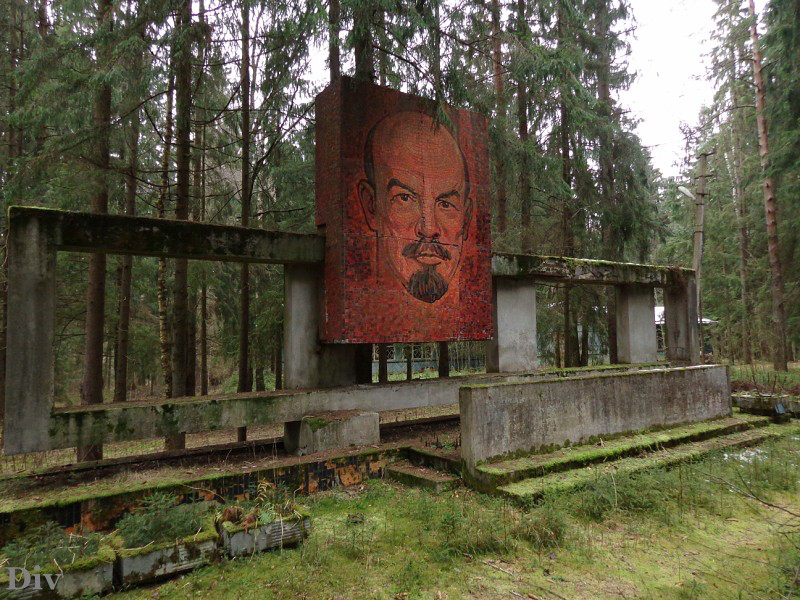 "You're totally unaware of politics at that age," remarks Carl Bromwich, who was sent to a Pioneer camp outside of Minsk by his father in 1972.  Once there, he was given the standard-issue white shirt and red necktie. In addition to field trips to swimming pools, a WWII memorial, and a milk factory, the children engaged in regular exercises, games, and songs around the campfire.
High rise our campfires into the blue night,
We are pioneers—the children of the workers
Near is the time of our best years
And the pioneers' motto is, "Always be ready!"
All of this took place, Bromwich recalls, "under the watchful eye of Lenin." Campers, on the whole, may have little understood what they were supposed to take away from their experience. But the story of Pavik Morozov, "a 13 year-old boy who became the literal poster-child for the Young Pioneers in the 1930s," writes Messy Nessy, drives home one of the lessons imparted to millions of young Soviets.
Morozov turned his parents over to the police for hiding grain and was in turn killed by his grandfather. "Celebrated as a martyr," his example "had a huge impact on the moral norms of generations of children, who were actively encouraged by the Soviets to inform on their parents."
See more pictures of the Young Pioneer camps over at Messy Nessy and the Russia Travel Blog.