Found Photos presents: sisters Maurine and Noreene. Roz Leibowitz bought the album from an ebay lot of about 60 snapshots of the twins. No last name or locale given but the dealer thinks they might have lived in Denison Texas. Roz tells us "the sisters were clearly Irish-American and had a zesty taste in fashion. They shared so many years together that I am keeping them together in spirit and will gladly return them to their families should any viewer recognize these wonderful women!"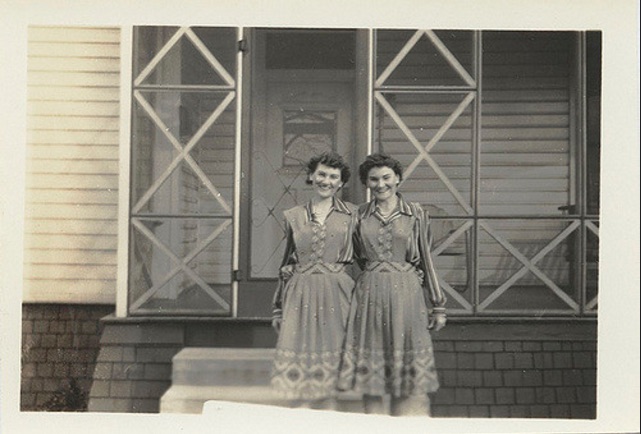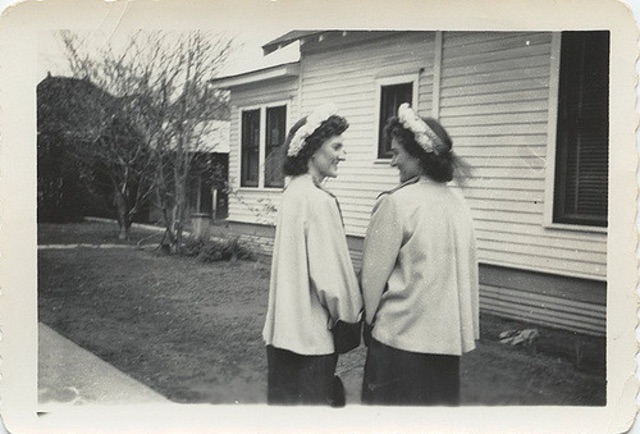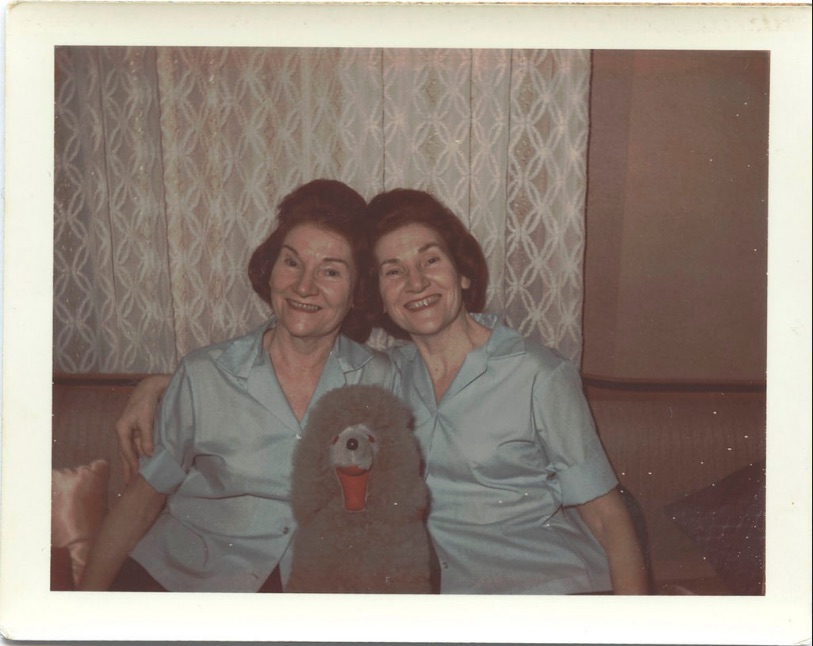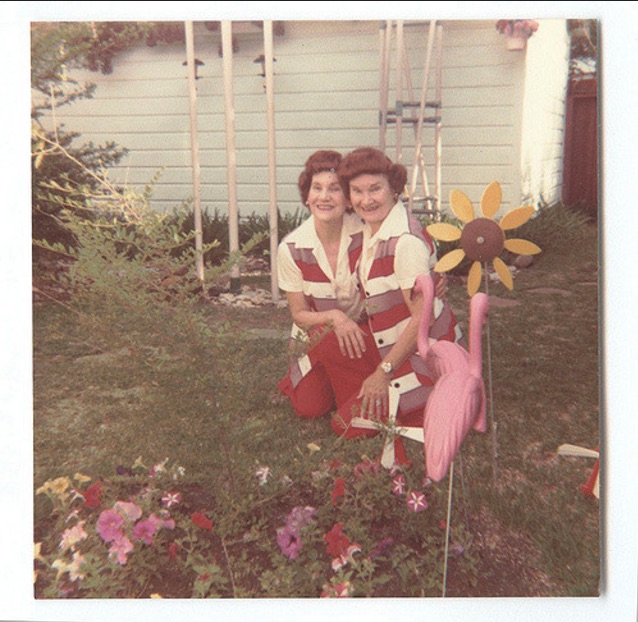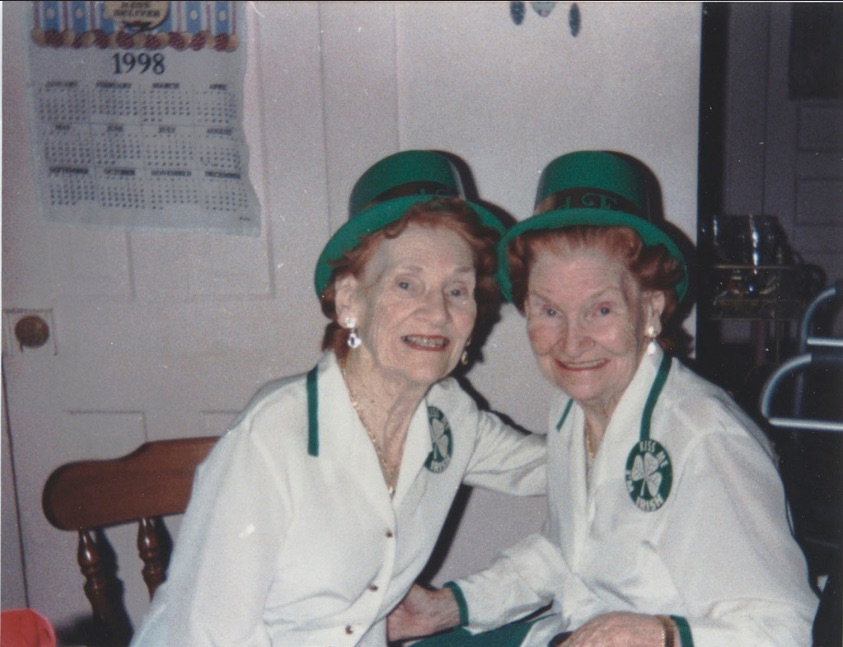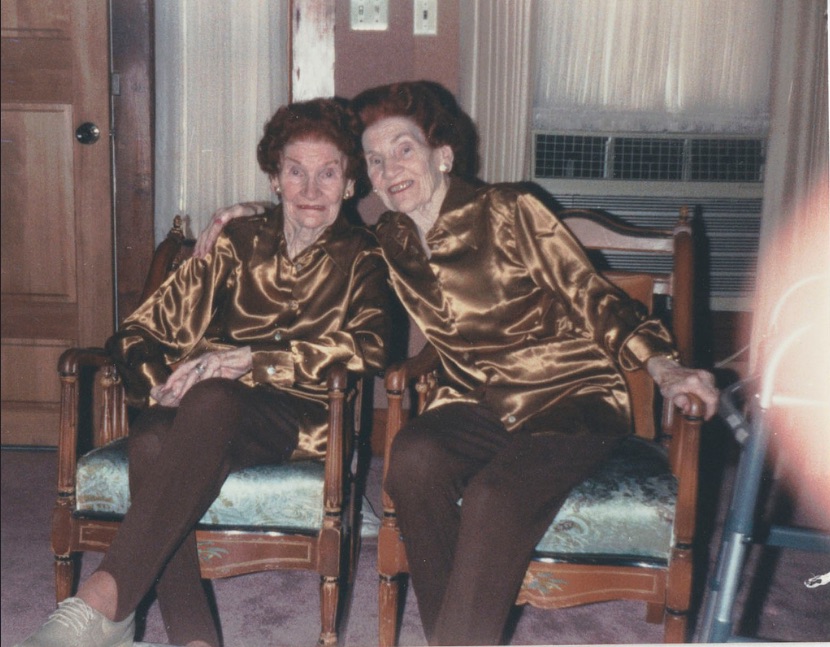 UPDATE: Thanks to the work of the the sisters project the twins have been identified! Thanks also to genealogist Kevin Howard.
Marion Roach Smith blogged about them on the Sister Project: "What entranced me was the pride with which the twins showed off their matching outfits." After reading about the pair in a story on Retro Renovation, Kevin Howard located them in an online yearbook from Denison. He discovered that Maurine Elizabeth Everett and her sister Noreene Dodd died within four months of each other around 2004, at ages 88 and 89, respectively. He also learned that their mother was a seamstress, which explained all the matching outfits.
How did these pictures end up on eBay? "We acquired the photos and papers from an estate sale held by the twins' last caregiver," reveals dealer Darrell Holcomb, who with his wife runs a vintage website called Cemetarian in Sherman, Texas. "They had no living relatives to claim their estate that we know. At the sale we spotted a dirty, torn box with photos and papers on top. The man said, 'That's trash we haven't disposed of yet.' We made him an offer…

"Noreene married twice but Maurine never married. In a newspaper article that we had it told about the girls 'being' each other when it was convenient. One even went for a job interview while the other one went on a date."
Found photos – they all tell a story.