FLASHBACK to April 25th – Photos from this day in history: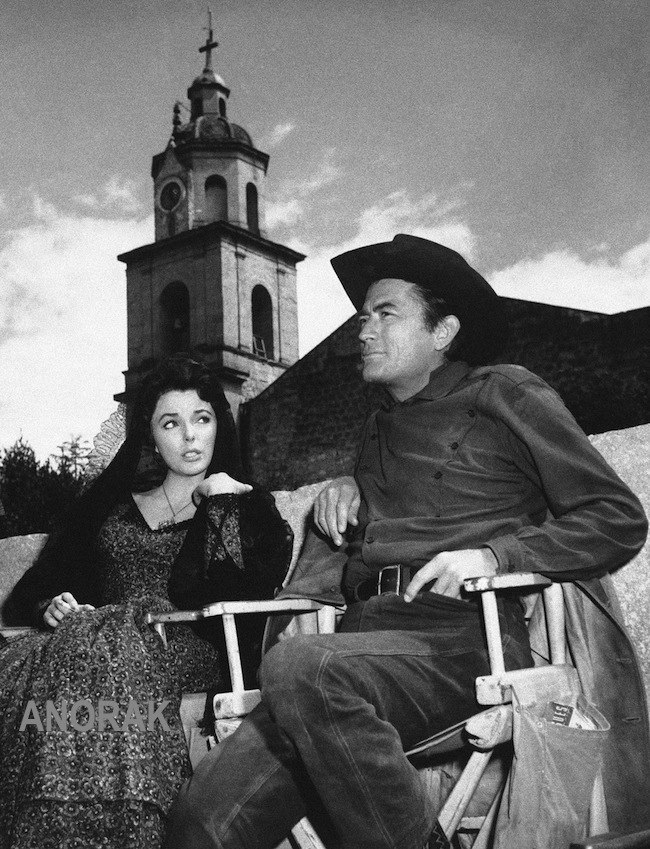 Gregory Peck and Joan Collins take time out from the cameras for a much needed rest, during the shooting of their new picture, The Bravados, at Morelia, Mexico April 25, 1958. (AP Photo)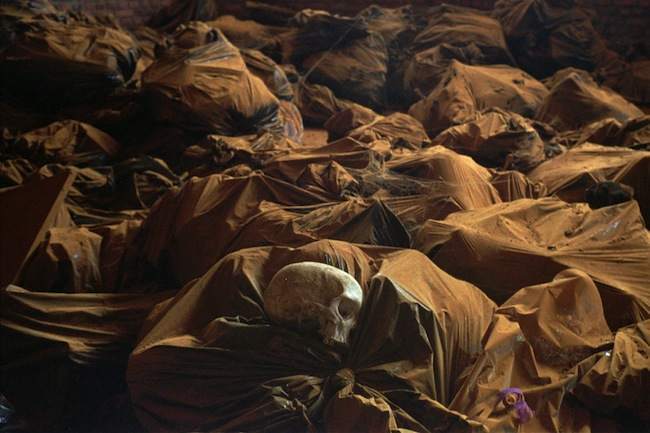 Bags containing the remains of massacred Rwandans lie in the Nyamata Church outside of Kigali, Rwanda Monday, Nov. 25, 1996. Nyamata, a mostly Tutsi town, was the scene of some of the most notorious massacres of the homicidal fury that swept the country following the April 1994 death of President Juvenal Habyarimana, a Hutu, in an as yet unexplained plane crash. The dusty bones of thousands of massacred Tutsi men, women and children lie unburied in Rwandan churches as a reminder of the past. (AP Photo/Ricardo Mazalan)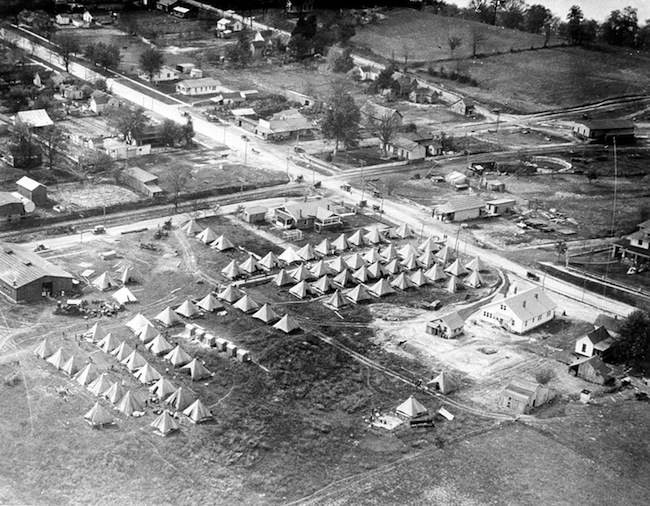 This aerial view shows refugee camps set up to shelter those without homes in the aftermath of the Mississippi River flooding, April 25, 1927. The Mississippi River burst its manmade levees April 20 after torrential rains, leaving people without homes and dependent on the Red Cross for food and shelter. The great flood of 1927 left 246 people dead and displaced 700,000.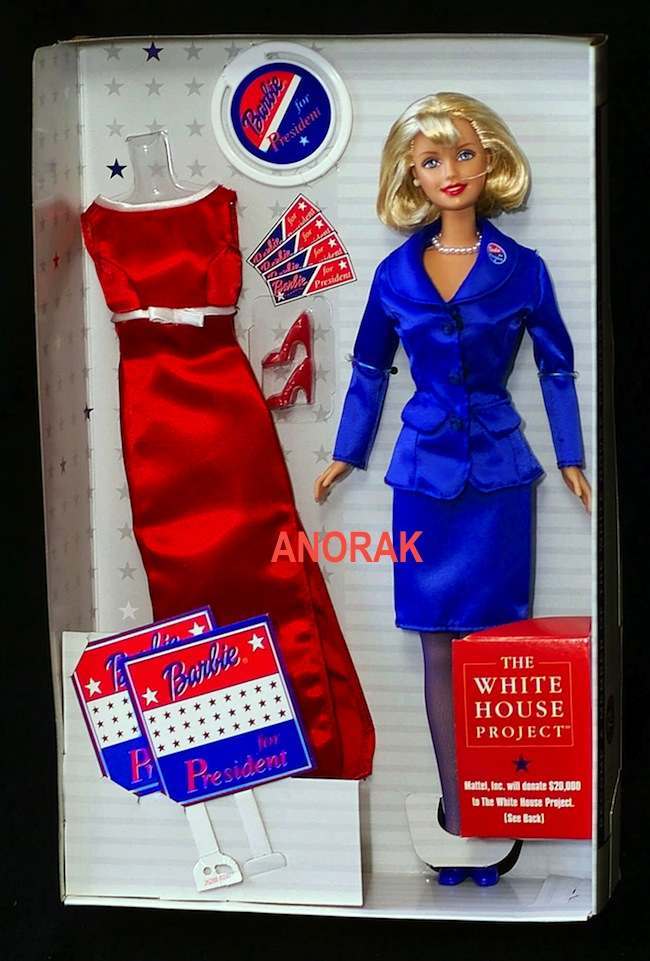 The new "President 2000 Barbie" doll is shown Tuesday, April 25, 2000, in Los Angeles. For the current election year, the Mattel Corp. has outfitted their 40-year-old Barbie in her 75th career or lifestyle choice which goes on sale Monday, May 1. Features of Barbie's move from her "dream house" to the White House include a blue campaign suit, a red ball gown, campaign material and an Internet web site. (AP Photo/Reed Saxon)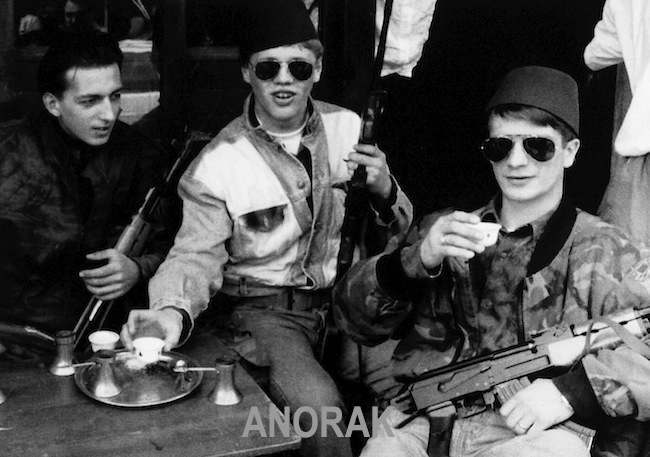 Muslim soldiers drink Turkish coffe in the old city of Sarajevo Saturday, April 25, 1992 on the second day of the European Community-sponsored truce between warring Serbs and Muslims. Sarajevo radio said Saturday morning that there was little fighting but some shelling in Sarajevo overnight. (AP Photo/Martin Nangle)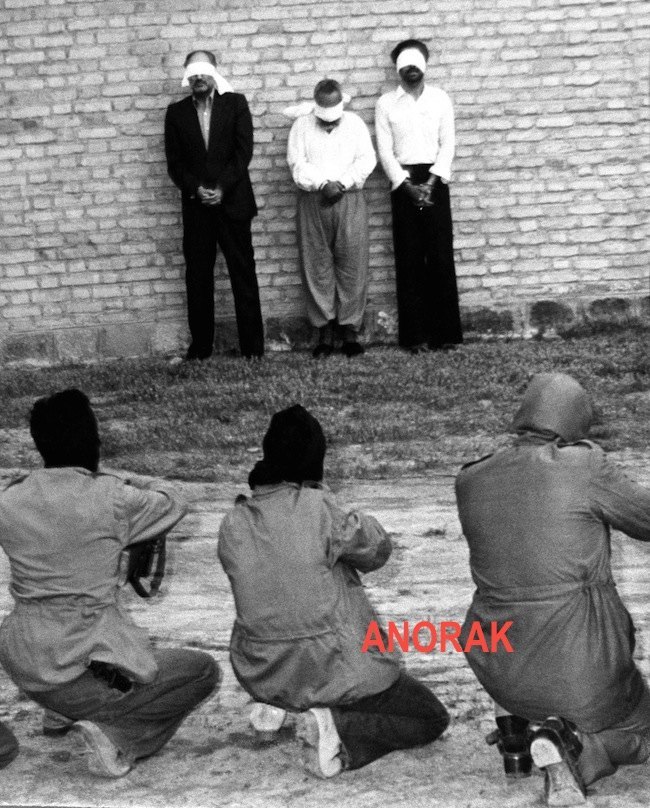 Two senior police officers and a mullah (Moslem priest, center) facing the revolutionary firing squad in Mashad, Tehran on Monday, April 25, 1979. The mullah, Mahmud Fakhr-yazdi, was convicted of collaborating with SAVAK. (AP Photo)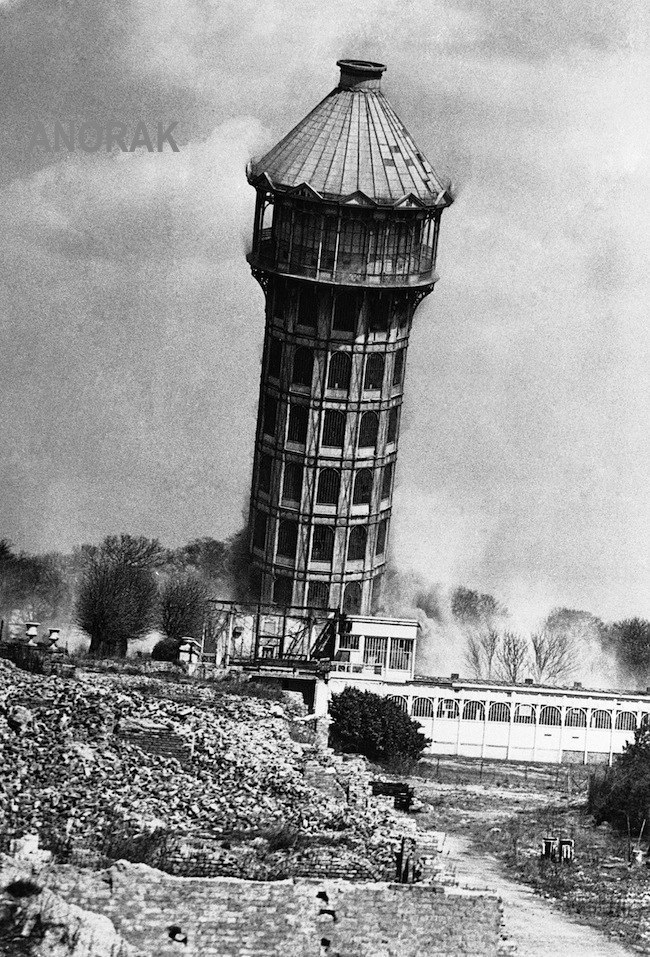 The north tower of the Crystal Palace topples under a dynamite charge during demolition operations in London, April 25, 1941. (AP Photo)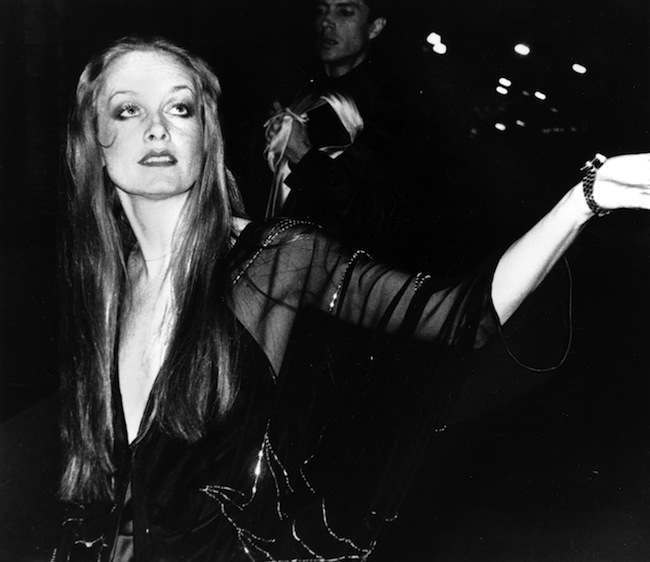 British model-turned-actress Twiggy briefly leaves the Roxy Roller Rink to change out of the dress she modeled at the party in New York City on April 25, 1983. (AP Photo/Frankie Ziths)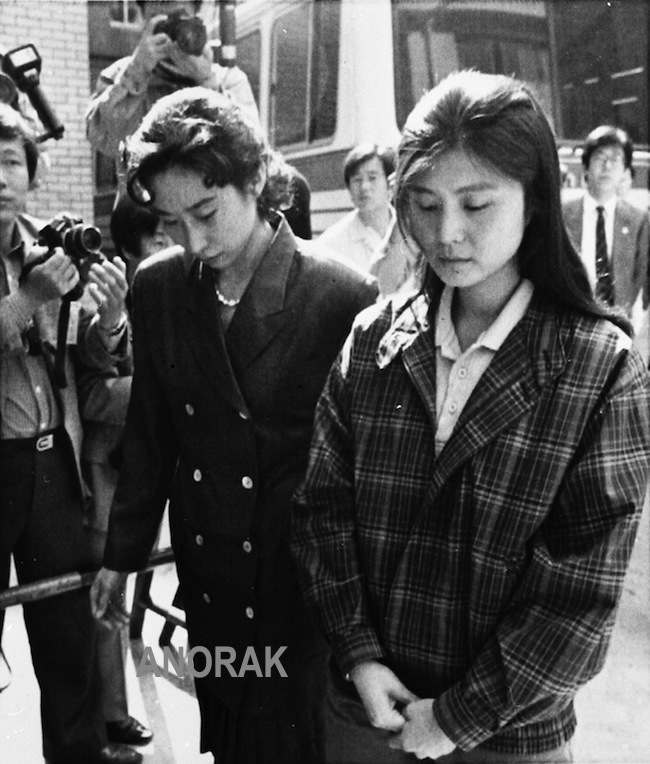 Confessed North Korean agent Kim Hyon, right, enters the high court, April 25, 1989. Kim was sentenced to death for the 1987 bombing of a South Korean airliner and the death of 115 people on board. (AP Photo/Liu Heung Shing)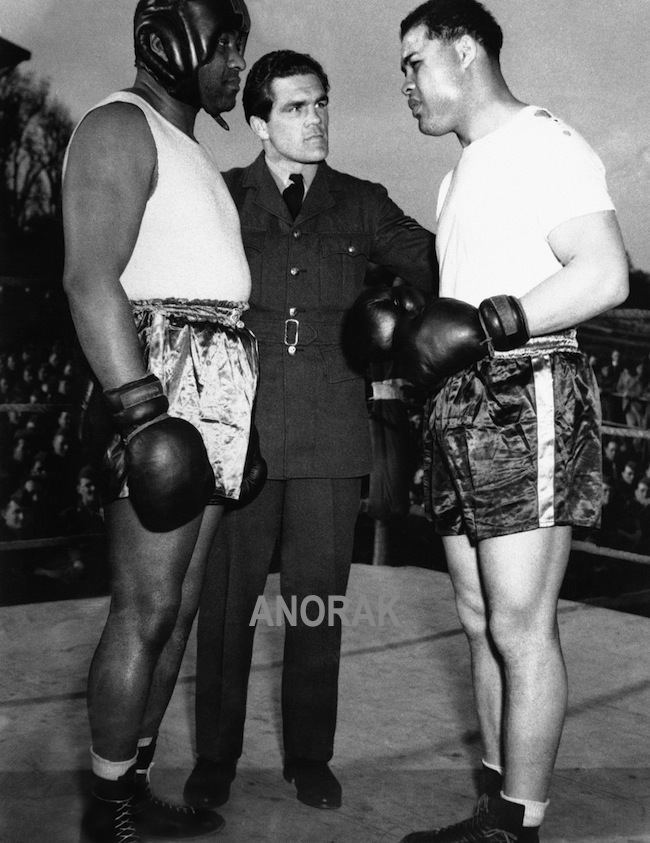 Sergeant Freddie Mills, R.A.F., gives staff Sergeant Joe Louis, World's heavyweight champion, the once-over as sparring partner Georgie Nicholson looks on occasion. Was a three-round exhibition bout between Louis and Nicholson at a southwest town in England on April 25, 1944, Mills is the light heavy weight champion of the British isles and leading contender for the British heavy weight crown. (AP Photo)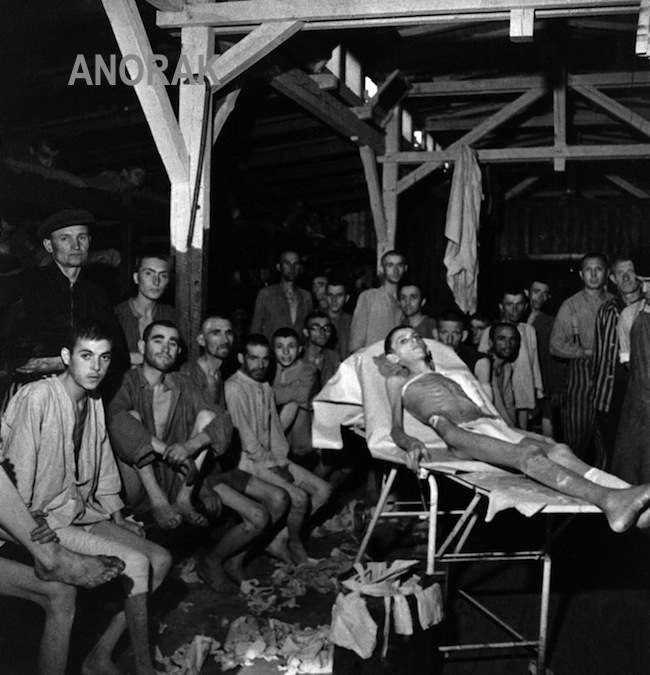 In the emergency hospital a very young, pitifully thin patient has just had an operation. His hips stand out from his emaciated body, he is a Hungarian Jew. On the left is a benchful of deceased prisoners, largely Russian and Polish Jews at Buchenwald Horror camp, Germany on April 25, 1945. Many of these patients are dying and were at the time the photograph was taken trembling. (AP Photo)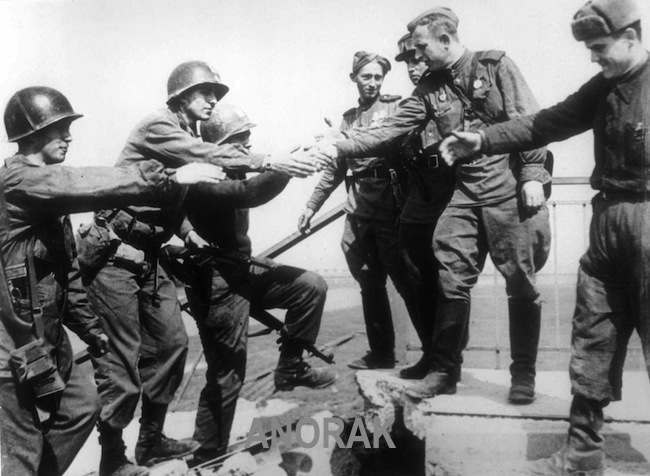 Infantrymen of the U.S. First Army , left, extend welcoming hands to Russian troops on a damaged bridge over the Elbe River at Torgau, Germany on April 25, 1945, near the end of World War II.